Corona geométrica II. || Geometric crown II.
Made in canva

---
Inicié mi semana con ganas de crear manualidades, hoy les comparto una versión actualizada de una corona geométrica, hace aproximadamente un año compartí una corona que cree para un look de halloween el cual titulé reina de la galaxia, este año tengo en mente un look de reina malévola pero el tema será algo diferente, por ello requería una corona no cualquier corona, una geométrica y me inspiré en la corona de la reina Ravenna de blanca nieves y el cazador, un poco compleja su creación sin embargo el resultado final lo vale.
I started my week wanting to create crafts, today I share with you an updated version of a geometric crown, about a year ago I shared a crown that I created for a halloween look which I titled queen of the galaxy, this year I have in mind a malevolent queen look but the theme will be something different, so I needed a crown not just any crown, a geometric one and I was inspired by the crown of Queen Ravenna from Snow White and the Huntsman, a little complex creation but the end result is worth it.
---
A quien interese, tutorial de corona geométrica I:
For those interested, geometric wreath tutorial I:

Materiales: || Materials: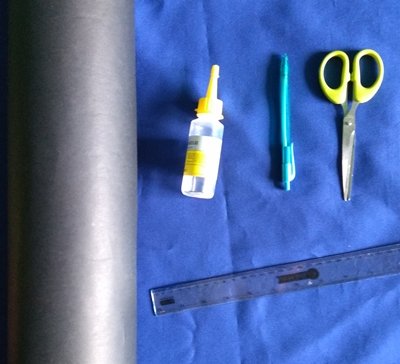 ▪️ Cartulina negra doble cara.
▪️ Regla geométrica.
▪️ Pega blanca y silicón líquido.
▪️ Lápiz.
▪️ Tijeras.
▪️ Double-sided black cardboard.
▪️ Geometric ruler.
▪️ White glue and liquid silicone.
▪️ Pencil.
▪️ Scissors.

Paso a paso: || Step by step: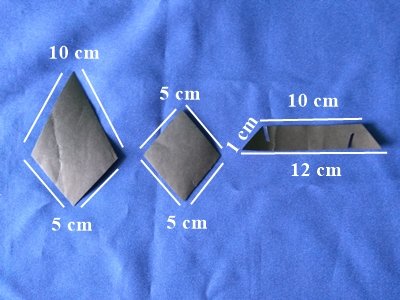 Primer paso: || First step:
▪️ Se debe empezar creando los patrones para las formas geométricas de la corona, las medidas son las siguientes.
Start by creating the patterns for the geometric shapes of the crown, the measurements are as follows.
---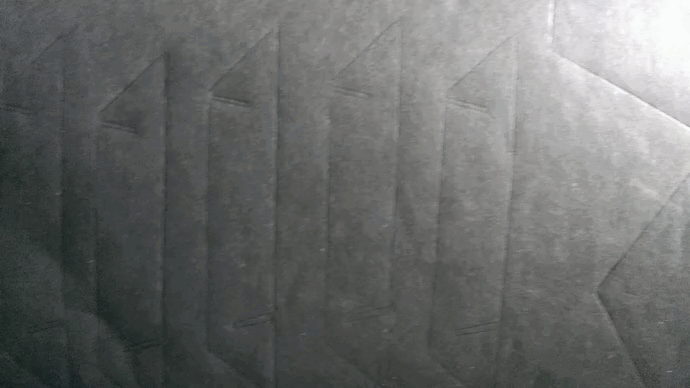 Segundo paso: || Second step:
▪️ De cada patrón se deben recortar 9 piezas.
From each pattern 9 pieces should be cut out.
---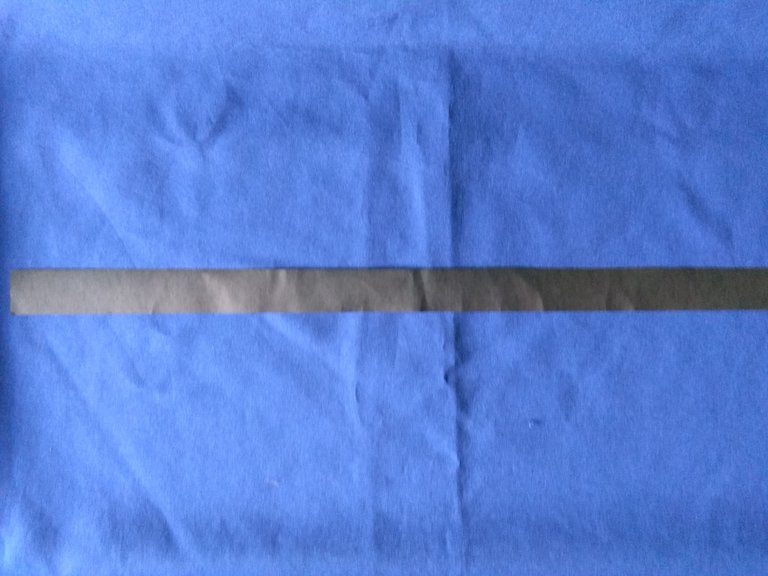 Tercer paso: || Third step:
▪️ Luego recorté una tira de cartulina de 2 cm de ancho, el largo dependerá del diámetro de su cabeza en mi caso fueron 54 cm.
Then I cut a strip of cardboard 2 cm wide, the length will depend on the diameter of your head, in my case it was 54 cm.
---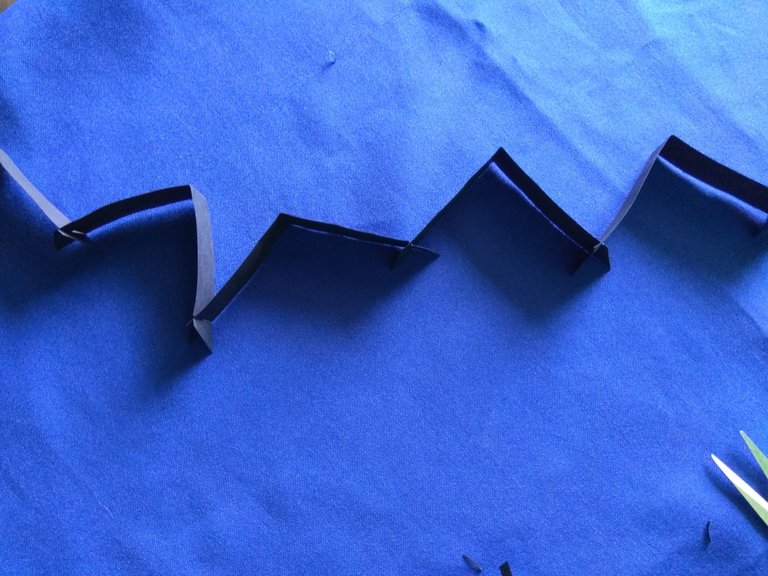 Cuarto paso: || Fourth step:
▪️ Tomé cada pieza alargada y la doble a la mitad, posterior a ello comencé a encajar las piezas usando pegamento blanco, hasta formar una cadena con las 9 piezas.
I took each long piece and folded it in half, then I began to fit the pieces together using white glue, until I formed a chain with the 9 pieces.
---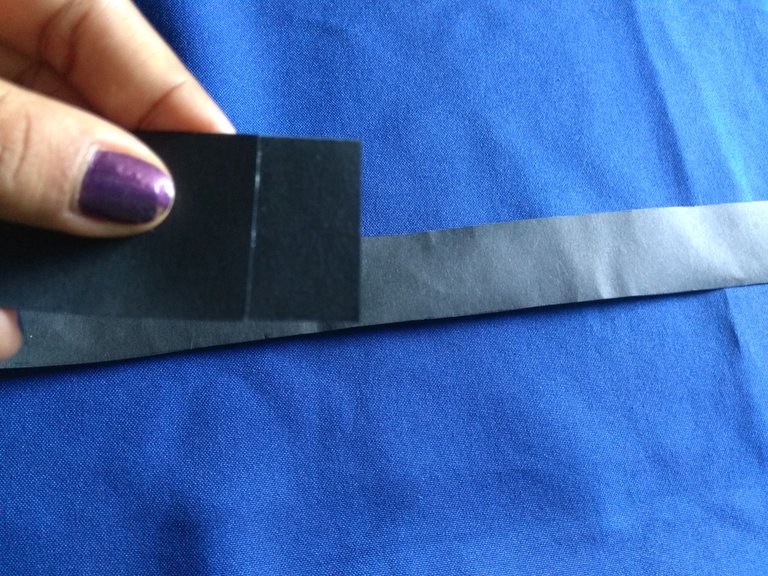 Quinto paso: || Fifth step:
▪️ Uní la tira del diámetro de mi cabeza usando silicón líquido.
I attached the strip to the diameter of my head using liquid silicone.
---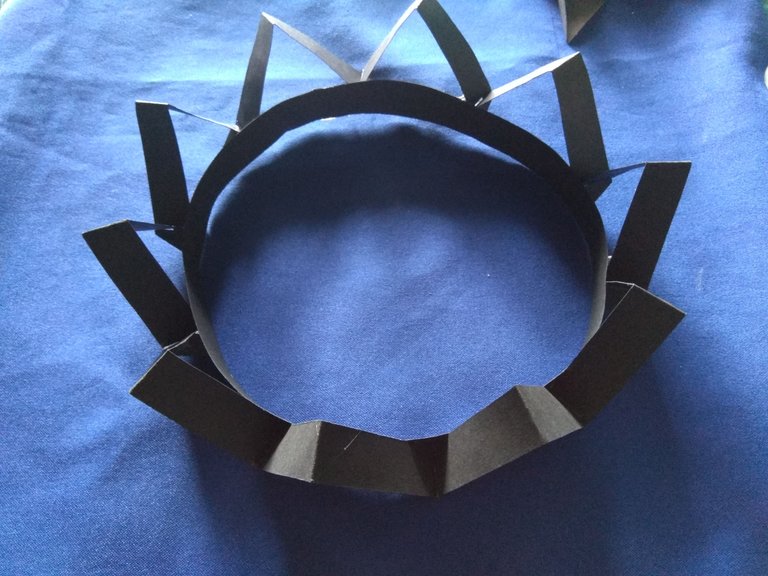 Sexto paso: || Sixth step:
▪️ La tira que se creo anteriormente con las piezas alargadas, debe pegarse al círculo que será el soporte de la corona, estas piezas deben crear formas triangulares.
The strip that was previously created with the elongated pieces, should be glued to the circle that will be the support of the crown, these pieces should create triangular shapes.
---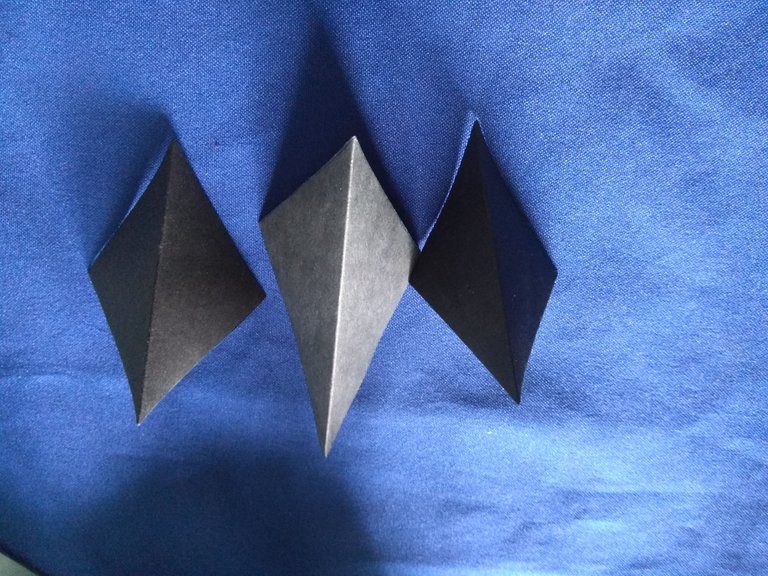 Séptimo paso: || Seventh step:
▪️ Las piezas restantes deben ser pegadas a la corona, pero antes de ello es necesario usar una regla geométrica y una tijera y pasarla ligeramente por el centro de la pieza, esto hará que el dobles sea perfecto.
The remaining pieces should be glued to the crown, but before that it is necessary to use a geometric ruler and a scissors and pass it slightly through the center of the piece, this will make the doubles perfect.
---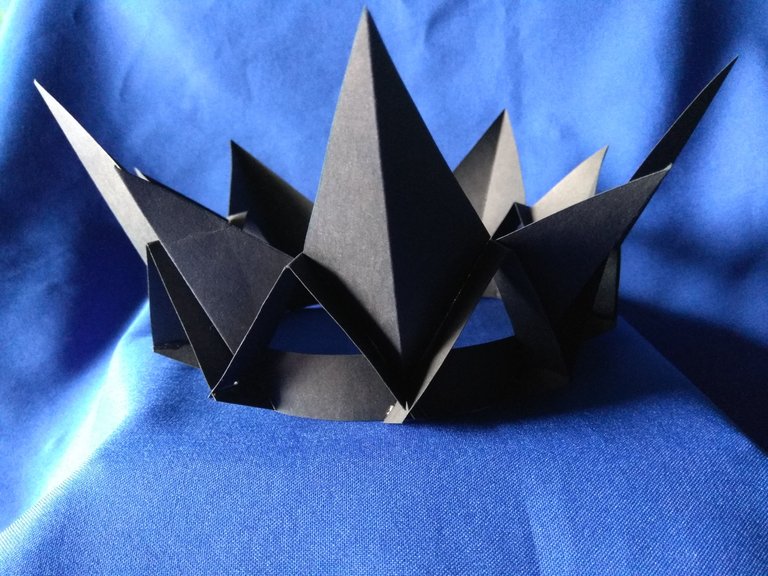 Noveno paso: || Ninth step:
▪️ Al crear el dobles en las piezas, estas deben pegarse a la base intercambiando tamaños, pequeño y luego grande.
When creating the doubles on the pieces, they should be glued to the base by interchanging sizes, small and then large.

Corona geométrica II. || Geometric crown II.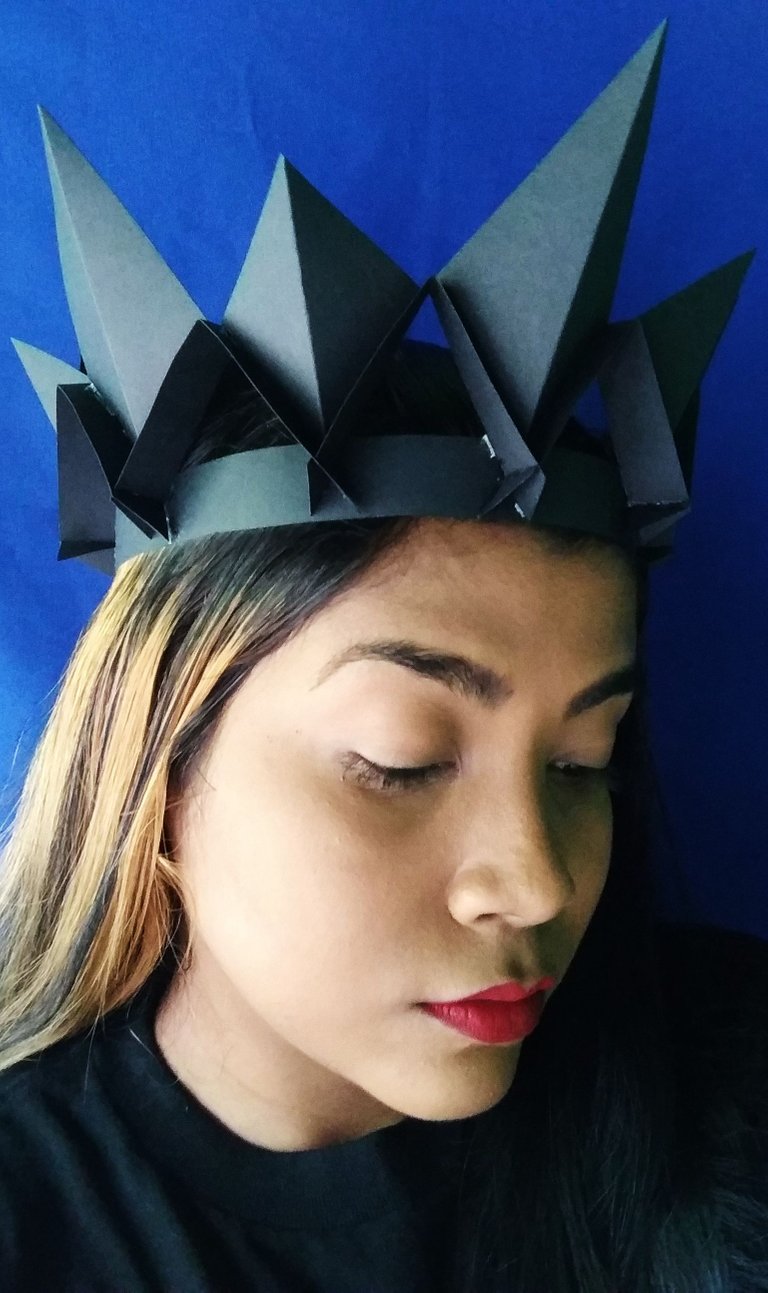 ---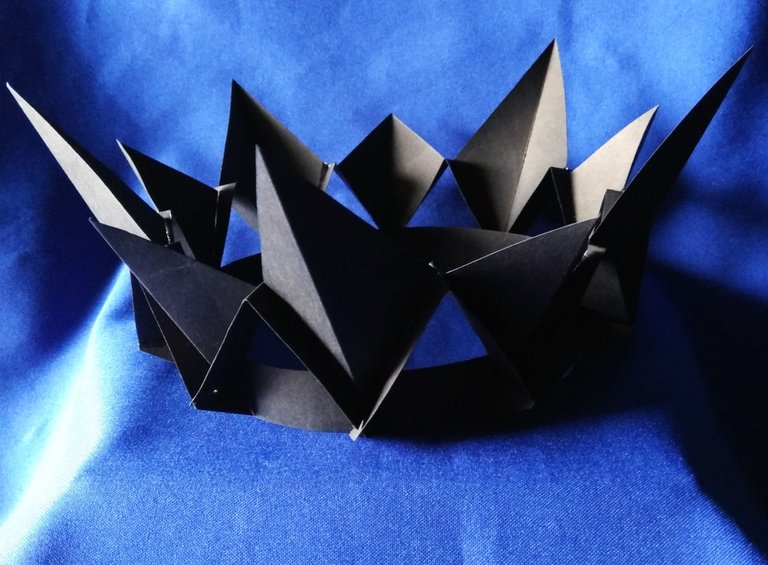 ---
---

---
Imágenes tomadas desde mi Xiaomi Redmi Note 4. || Images taken from my Xiaomi Redmi Note 4.
Separadores hechos en PhotoScape. || Dividers made in PhotoScape.
Ediciones hechas en Photoscape. || Editions made in Photoscape.
Translator Deepl.
---
---