Un dia especial junto a mi mami 💖👩‍👦 || Felices y comiendo deliciosa comida | A special day with my mommy || Happy and eating delicious food. (Esp/Eng)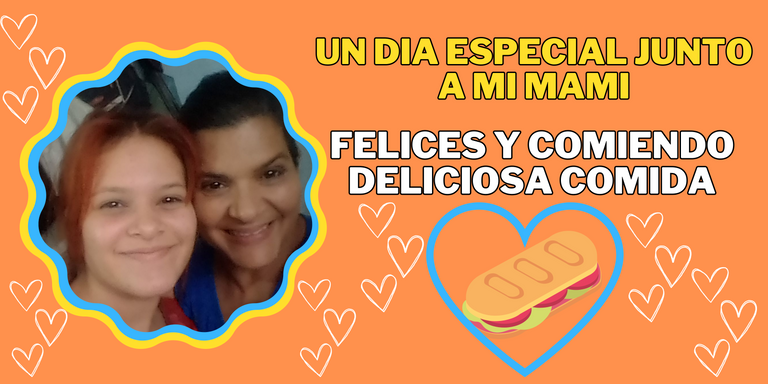 Hola de nuevo amigos lectores.💖💖
Hello again, fellow readers.
Hoy estuvimos en mi casa limpiando todo el día, acomodamos y movimos las energías, botamos las cosas que estaban dañadas y pues ahora todo se ve súper bonito.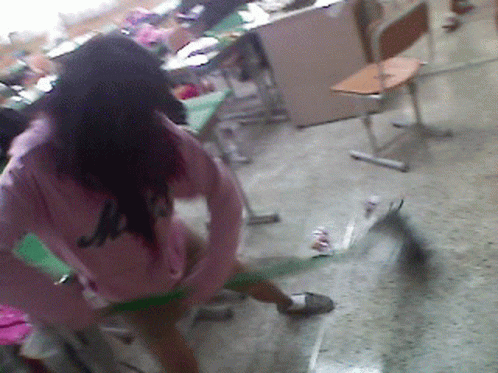 Today we were at my house cleaning all day, we arranged and moved the energies, we threw away the things that were damaged and now everything looks super nice.
Nosotras antes vivíamos en la parte de arriba de mi casa y mi tía abajo, pero decidimos intercambiar para que cada una estuviera más cómoda en su propio espacio. Fue un día bastante productivo, trabajamos mucho y logramos limpiar todo lo que estábamos planeando hacer, no queríamos que nos tomara desprevenida la noche así que buscamos la manera de terminar el día lo más rápido posible.
We used to live in the upper part of my house and my aunt downstairs, but we decided to swap so that each of us would be more comfortable in our own space. It was a very productive day, we worked hard and managed to clean up everything we were planning to do, we didn't want to be caught off guard by the night so we found a way to finish the day as quickly as possible.
El día estuvo bien, ya a eso de las cinco de la tarde Salí a la panadería a comprar pan y un jugo de naranja, teníamos pensado hacer entre una mezcla de perros calientes y sándwich, no sabíamos cómo sería el resultado final, pero uno aquí en mi país a la hora de comer perro caliente o sándwiches le echamos de todo lo que encontremos, así que hicimos esa mezcla.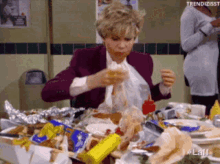 The day went well, around five in the afternoon I went out to the bakery to buy bread and orange juice, we had planned to make a mix of hot dogs and sandwiches, we did not know how the final result would be, but here in my country when it comes to eating hot dogs or sandwiches we throw in everything we can find, so we did that mix.
Realmente no sabíamos si quedaría bien o no, nosotras teníamos mucha hambre y era más que obvio ya que el día fue muy agotador y el calor en mi ciudad estaba muy fuerte, queríamos tomar una limonada, pero le dije a mi mama que más rápido era que compráramos un jugo de naranja y cenáramos, así que eso hice.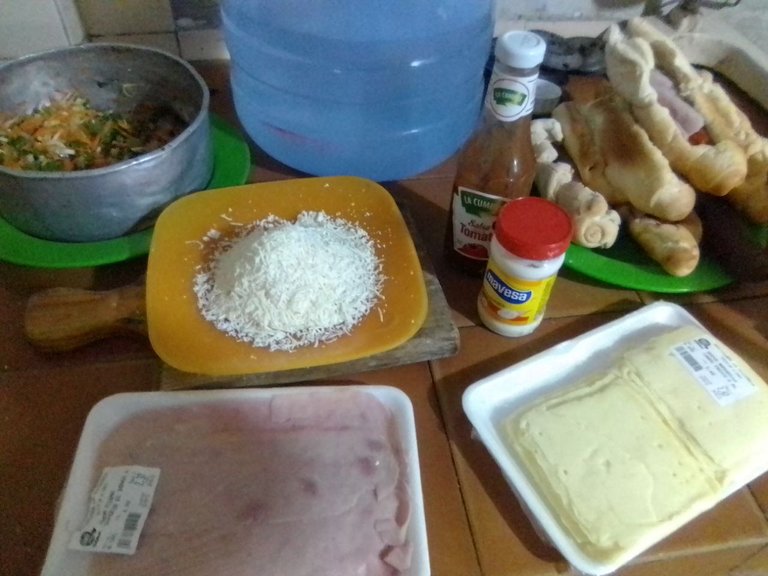 We really didn't know if it would be good or not, we were very hungry and it was more than obvious since the day was very tiring and the heat in my city was very strong, we wanted to have a lemonade, but I told my mom that the fastest way was to buy an orange juice and have dinner, so that's what I did.
Mientras yo compraba las cosas, mi mama se quedó en casa picando la cebolla y otras cosas para la ensalada, yo llegue al rato y metí las salchichas a cocinar y la ayude a picar el resto de las cosas, pique los panes ya que eran canillas y cada una se comería una picada por la mitad, saque las salsas de las nevera, nos faltó mostaza, se me había olvidado comprarla pero mi mama me dijo que no importaba así que decidimos hacerlo así.
While I bought the things, my mom stayed at home chopping the onion and other things for the salad, I arrived later and put the sausages to cook and helped her to chop the rest of the things, I chopped the breads since they were bobbins and each one would eat one chopped in half, I took the sauces out of the fridge, we were missing mustard, I had forgotten to buy it but my mom told me that it didn't matter so we decided to do it that way.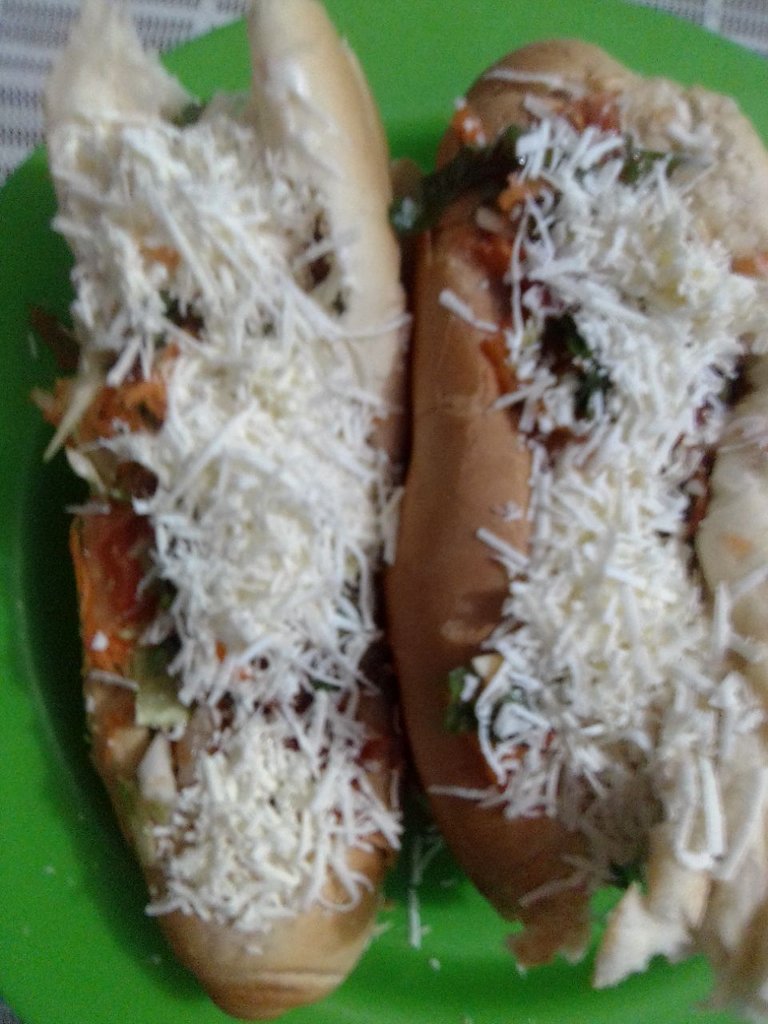 Todo el proceso para hacer los sándwich perros fue muy divertido, junto a mi mami lo pasamos súper bien y claro, al final todo disfrutar de una deliciosa cena junto una charla amena con mi madre, mi hermana y mi sobrina estaban durmiendo así que los de ellas se los guardamos para que cenaran después.
The whole process to make the dog sandwiches was a lot of fun, together with my mom we had a great time and of course, at the end we enjoyed a delicious dinner together with a nice chat with my mom, my sister and my niece were sleeping so we kept theirs for them to have dinner later.
Mi familia es muy especial para mí, los amo muchísimo y me encanta pasar tiempo con ellos, me encanta abrazarlos un monto, el día de hoy solo estábamos mi mama y yo, pero sé que este fin de semana cuando todos estén libres del trabajo pasaremos un excelente día.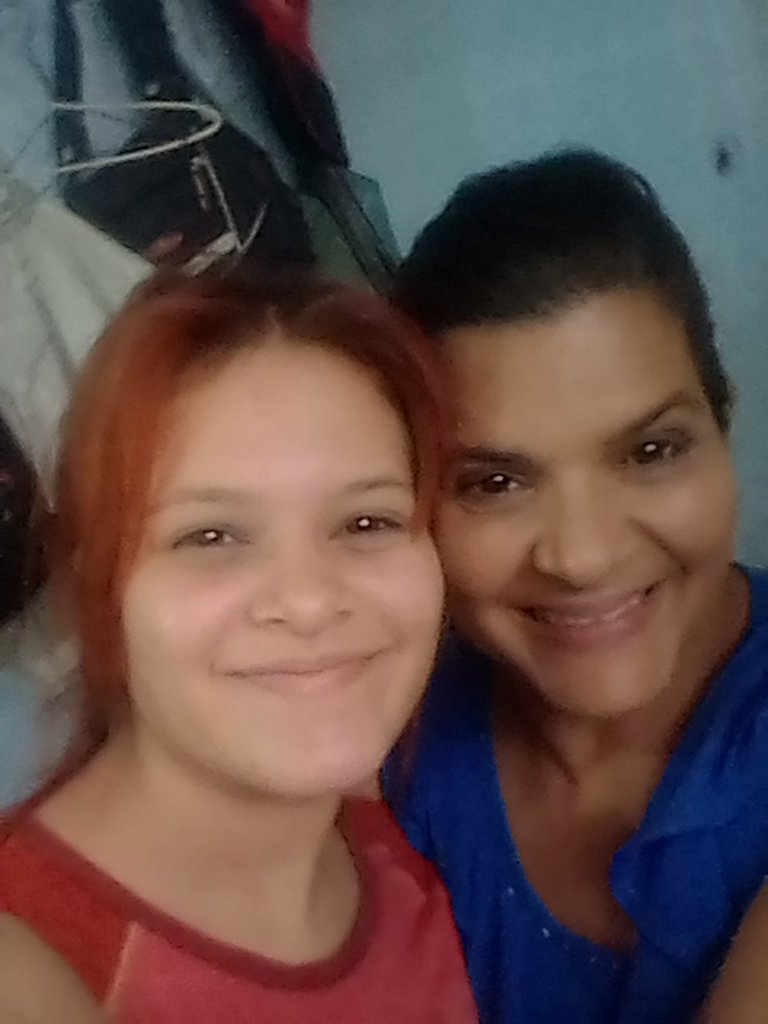 My family is very special to me, I love them very much and I love spending time with them, I love to hug them a lot, today it was just me and my mom, but I know that this weekend when everyone is free from work we will have a great day.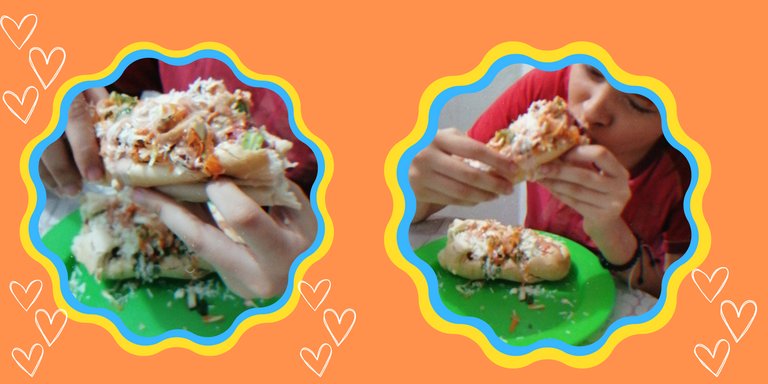 Banners realizados en CANVA
Banners made in CANVA
Gifs extraidos de Plataforma Tenor
Gifs extracted from Plataforma Tenor
Las imágenes son de mi propiedad
The images are my property

---
---