Difficulties for a new mother [Esp-Eng]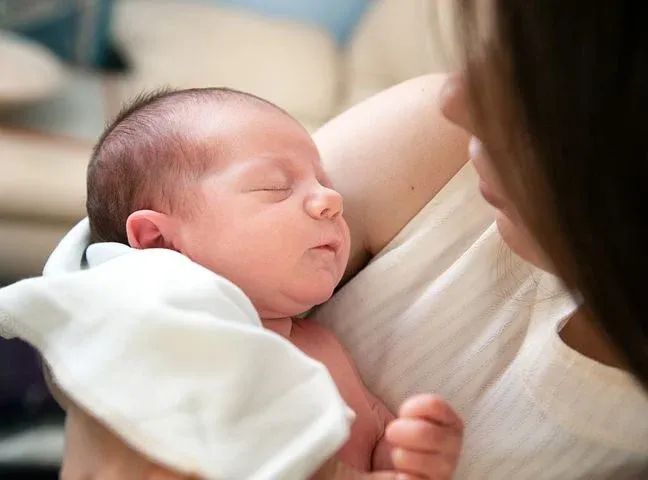 Fuente
Hello friends, how are you? I want to talk to you about a topic that I have been thinking about these days, following the birth of my last nephew Lían, and that is how difficult it is to have a baby.
I was thinking about how much easier things would be, if one mother would be emotionally prepared for what she is about to live, it is true that there are situations that are out of our hands, but let's talk a little about the ones that usually happen.
Hola amigos ¿qué tal están? Quiero hablarles sobre un tema en el que he estado pensando estos días, a raíz del nacimiento de mi último sobrino Lían, y es en lo difícil que es tener un bebé, para una madre primeriza.
Estaba pensando en lo mucho que se facilitarían algunas cosas, si se preparará emocionalmente a uno madre para lo que está a punto de vivir, es cierto que hay situaciones que se escapan de nuestras manos, pero hablemos un poco de las que por lo general ocurren.
---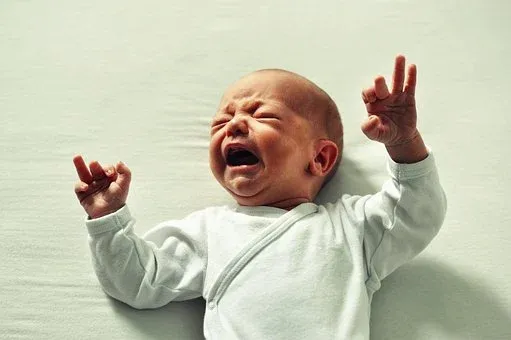 Fuente
I had seen first time mothers up close before, and when my oldest niece was born, her mother was also at home to receive our help, there were many things that at that time I did not understand, and being so young, I was too surprised, but now being an adult and living with my sister who already a little over a month ago had her baby by cesarean section.
Although I am not a mother, I could see in the two births of my former sister-in-law and my sister's cesarean section, how difficult it is, the intense pain is continuous, bleeding, the difficulty to go to the bathroom (more like fear) and the intense pain again, when breastfeeding your baby. They don't usually talk about that, when they talk about childbirth, that's what mothers learn when they are going through it, because they warn you that you won't sleep because the baby won't let you, but there are a lot of things that they don't warn you about and that I consider important.
These days, I have seen my sister cry in pain while feeding my nephew, she cries because both breasts are very hurt, but her love for her little one, makes her feed him every hour, although with tears in her eyes, not all bodies react the same it is true, maybe some mothers did not feel pain, but warning moms about this could help them to think of solutions or measures such as nipple shields for example.
Ya antes había visto de cerca, a madres primerizas, y cuando mi sobrina mayor nació, su mamá también estuvo en casa para recibir nuestra ayuda, había muchas cosas que en ese momento no entendía, y que por ser tan joven, me sorprendian demasiado, pero ahora siendo adulta y conviviendo con mi hermana quien ya hace un poco más de un mes tuvo a su bebé por cesárea, entiendo y ni puedo más que estar ahí a su lado mientras las pasa.
Aunque no soy mamá, pude ver tanto en los dos partos de mi ex cuñada y la cesárea de mi hermana, lo difícil que es tener un bebe, el dolor intenso es continuo durante un buen tiempo, hay mucho sangrado, también dificultad para ir al baño (más bien el miedo) y el dolor intenso de nuevo pero esta vez, al darle pecho a tu bebé. No suelen hablar de eso, cuando se habla de un parto, eso lo aprenden por sí solas las madres cuando están pasando por ello, porque te advierten que no dormirás porque el bebé no te lo permitirá, pero hay un montón de cosas de las que no advierten y que considero importantes.
Estos días, he visto a mi hermana llorar de dolor mientras alimenta a mi sobrino, llora porque ambos pechos están muy lastimados, pero el amor a su pequeño, la hace igualmente cada hora darle de comer, aunque con lágrimas en los ojos, no todos los cuerpos reaccionan igual es verdad, quizá algunas madres no sintieron dolor, pero advertir a las mamás de esto podría ayudarlas a pensar en soluciones o medidas como unas pezoneras por ejemplo.
---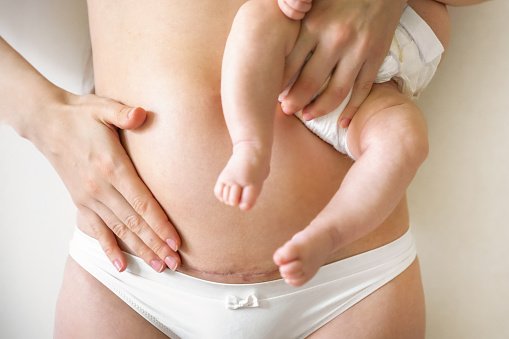 Fuente
Hormones are at a million, so you may get depressed, you may cry for anything and that crying also fills you with terrible gases that cause so much pain that you just want to cry more and more, bending down is something you will not be able to do for a long time, and doing the two, could be considered an extreme sport.
Some mothers feel guilty for feeling bad, because they think that something is wrong with them, that they should be happy for having their baby, they think this because no one warned that it could happen, that the amount of hormones is so much, that sometimes sadness will be normal.
Las hormonas están a millón, así que puede que te deprimas, que llores por cualquier cosa y que ese llanto además te llene de unos terribles gases que cuasan tanto dolor, que solo quieres volver a llorar más y más, agacharse es algo que no podrás hacer por mucho tiempo, y hacer del dos, podría considerarse un deporte extremo.
Algunas madres se sienten culpables por sentirse mal, porque piensan que algo está mal en ellas, que deben ser felices por tener a su bebé, piensan esto porque nadie advirtió que podía ocurrir, que la cantidad de hormonas es tanta, que en ocasiones la tristeza será normal.
---
Fuente
When I managed to get into the hospital to see my sister, who was in a room with two other women who had also had c-sections, they were alone and in pain, I was the only person there, and they both had to swallow whatever shred of grief was left, to ask me to help them go to the bathroom, one I even had to put a surgical utinal duck on, and then rinse it out.
This was something I had never done before, so I must admit it was super traumatic for me, but I understood, I imagined how horrible they were probably feeling, and it really amazes me how strong we women are, how strong moms are from day one how hard it must be, having to let even more people see your intimacy, your nakedness because you are too weak and in pain to do it by yourself.
Cuando lograba entrar en el hospital para ver a mi hermana, quien estaba en una habitación con otras dos mujeres a quienes también le habían hecho cesárea, ellas estaban solas y adoloridas, yo era la única persona que estaba ahí, y ambas tuvieron que tragarse cualquier pizca de pena que quedara, para pedirme que las ayudara a ir al baño, a una incluso tuve que ponerle un pato quirúrgico urinal, y luego enjuagarlo.
Esto era algo que nunca había hecho, así que debo admitir que fue super traumatico para mi, pero lo entendía, imaginaba lo horrible que seguramente se estaban sintiendo, y realmente me sorprende lo fuertes que somos las mujeres, lo fuertes que son las mamás desde el primer día y que difícil debe ser, tener que dejar que incluso más personas vean tu intimidad, tu desnudez porque estás demasiado débil y dolorida para hacerlo por ti sola.
---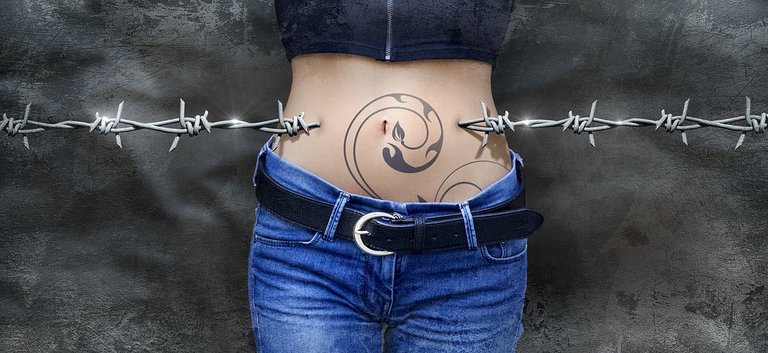 Fuente
I have seen, not felt any of this, but I am still very sure how much new mothers should be warned, or prepared to cope in the best way possible, how hard it is to give birth, and how difficult the first months are with your baby.
Of course, it is still a beautiful and unique experience that fills both the mother and the rest of the family with joy, but it still has its challenges like everything else, and it is only by being as prepared as possible that you can enjoy this beautiful experience a little bit more.
He visto, no sentido nada de esto, pero aún así estoy muy segura de lo mucho que deberían advertirle, o preparar a las madres primerizas para que puedan sobrellevar del mejor modo posible, lo difícil que es dar a luz, y lo difíciles que son los primeros meses con tu bebé.
Claro, sigue siendo una experiencia bonita y única que llena de alegría tanto a la mamá como al resto de la familia, pero aún así tiene sus desafíos como todo, y es solo mentalizandose lo mejor posible, que se podrá disfrutar un poquito más de esta bonita experiencia.
---

---
---