MOALBOAL Short Getaway ✨🌊⛱️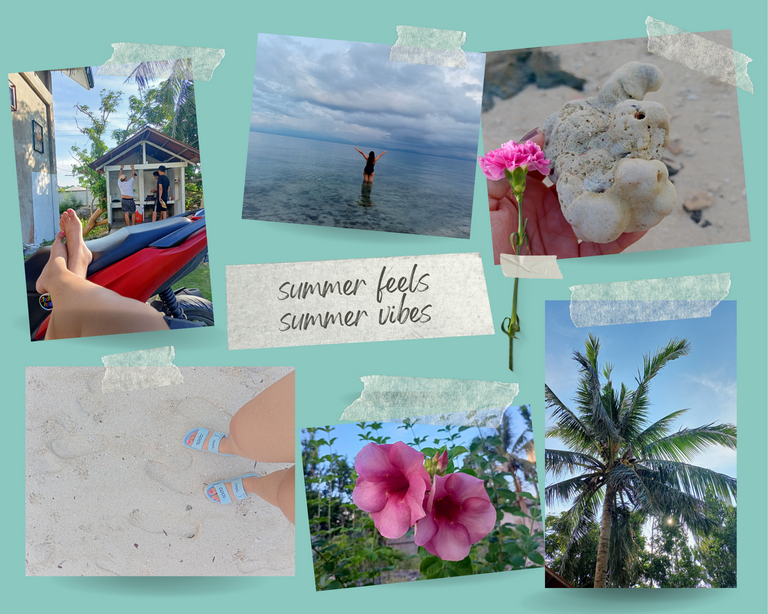 It's always nice to spend a day off somewhere outside of the city. Every week, I eagerly await rest day so that I can go home to my province. I'm planning a day off soon to go somewhere like near the sea, on a hike in the mountains, to see a friend, or just to play with Caramel and the dogs at home, which is my favorite.
Similarly to how I like to spend my day off, my coworkers and I had planned to go on a team building trip out of town with our supervisor. After several months of planning, changing, and adjusting the dates, the team has finally agreed to hold our first ever team building on June 3 at Moalboal Cebu, a well known province rich of beautiful white sand beaches in Cebu.
---
Friday, June 3, 2022
Everyone got busy preparing to leave right after shift. We all agreed to use one of my coworker's cars, two of them, as our mode of transportation. The driver is also a coworker of mine. The rest of my coworkers who own motorcycles have done the same and will simply meet at the location.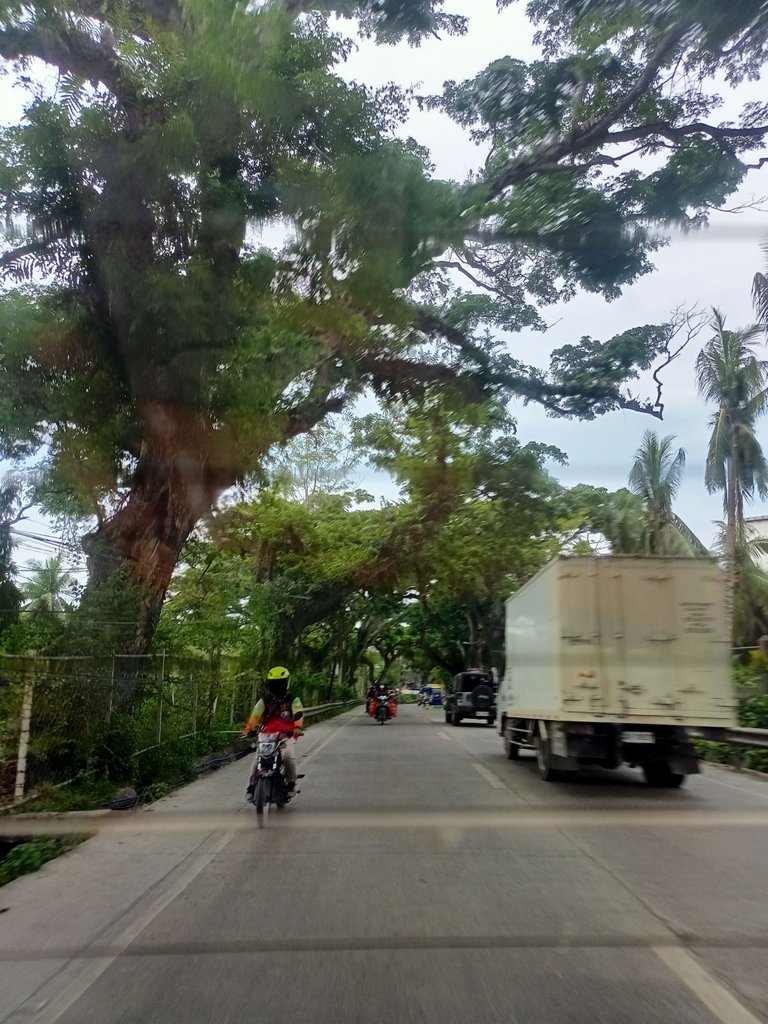 It was a long journey. It takes approximately 3 to 4 hours to travel from Cebu City to Moalboal without stopping. We were never bored in the car because we were all excited and busy talking about random things or topics.
We arrived at our destination after a couple of hours of sitting the entire trip, just as our buttocks began to ache.
Welcome to Moalboal's BigSand Beach Resort located at the town of Saavedra. We paid 6,000 pesos for our entire stay(good for 12hrs only). We paid 800 pesos each, and there were 17 of us in total.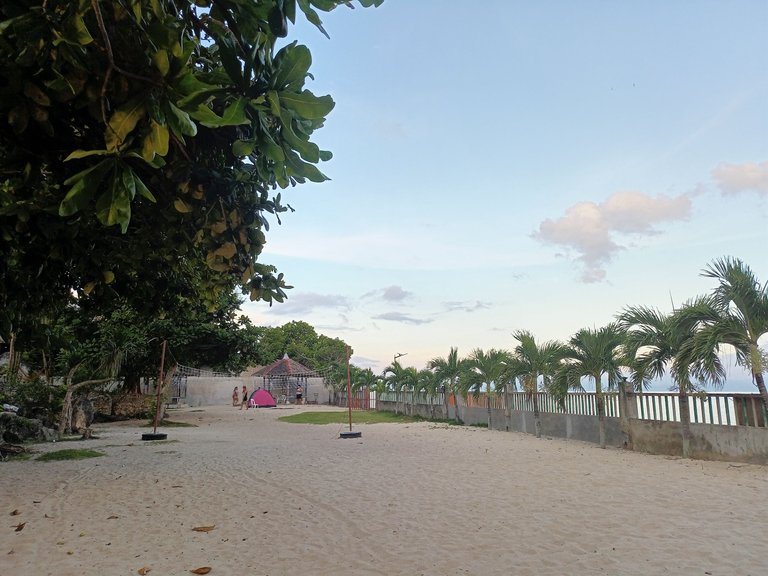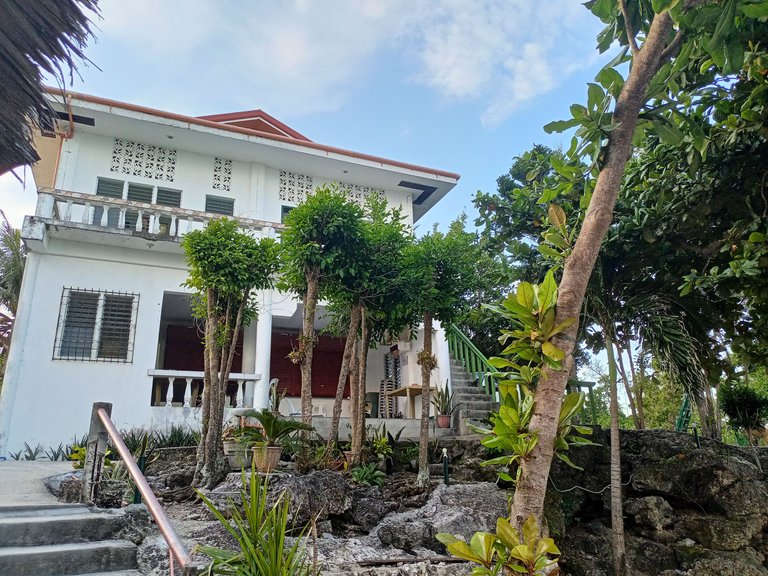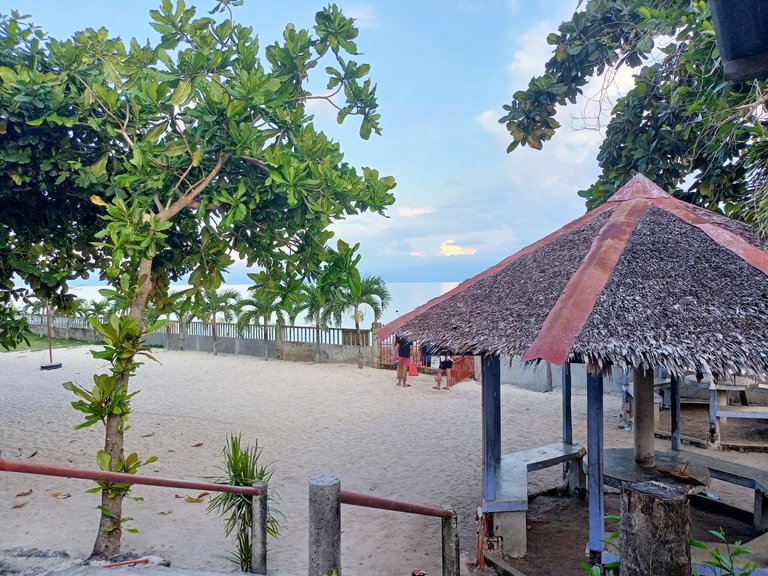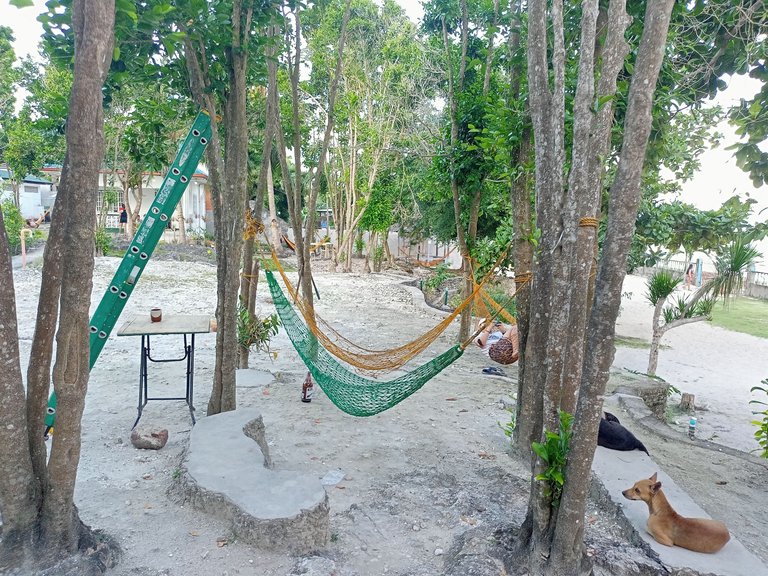 I took these photos in the morning because it was nearly dark when we arrived and it was almost dinner time.
When we arrived, some of us went exploring, while others sat and watched the sunset. The others are preparing to cook dinner.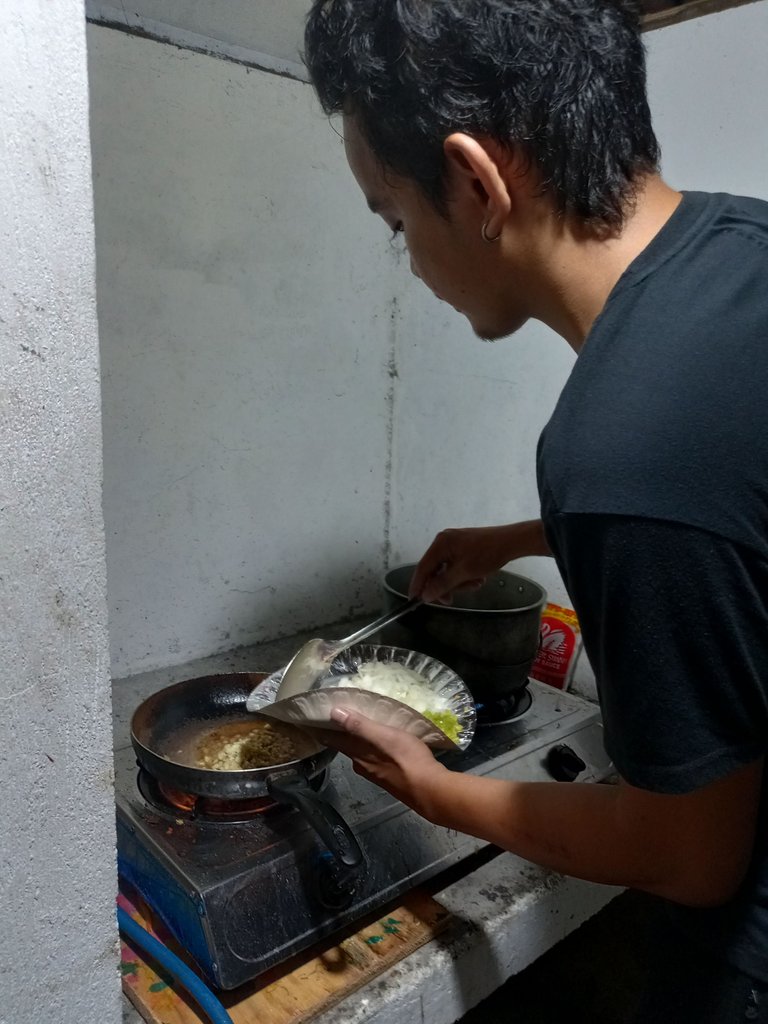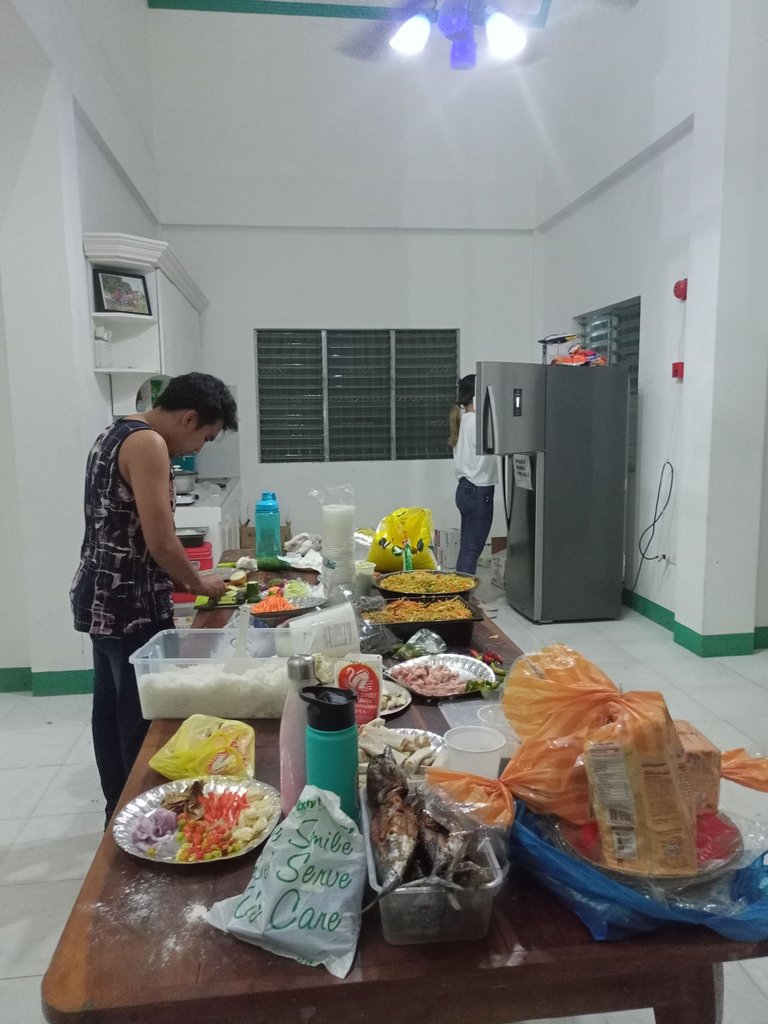 One of the cook of the night is @br3akneck who cooked his spicy chicken halang-halang which I find very delicious
While I and @queenmeiko22 have become the helpers. Yes, the 3 of us (including @br3akneck are in the same team before I and @explorewithsasha had separated after the shiftbid but we're all seeing everyday at the office so its fine. 😂
---
Foods we prepared
We had fried chicken, Pancit bihon, Chicken Halang-halang (Spicy Chicken stew), Pork Sisig and roasted fish for our dinner. The place doesn't have enough supplies we could use to cook but we were able to find a way.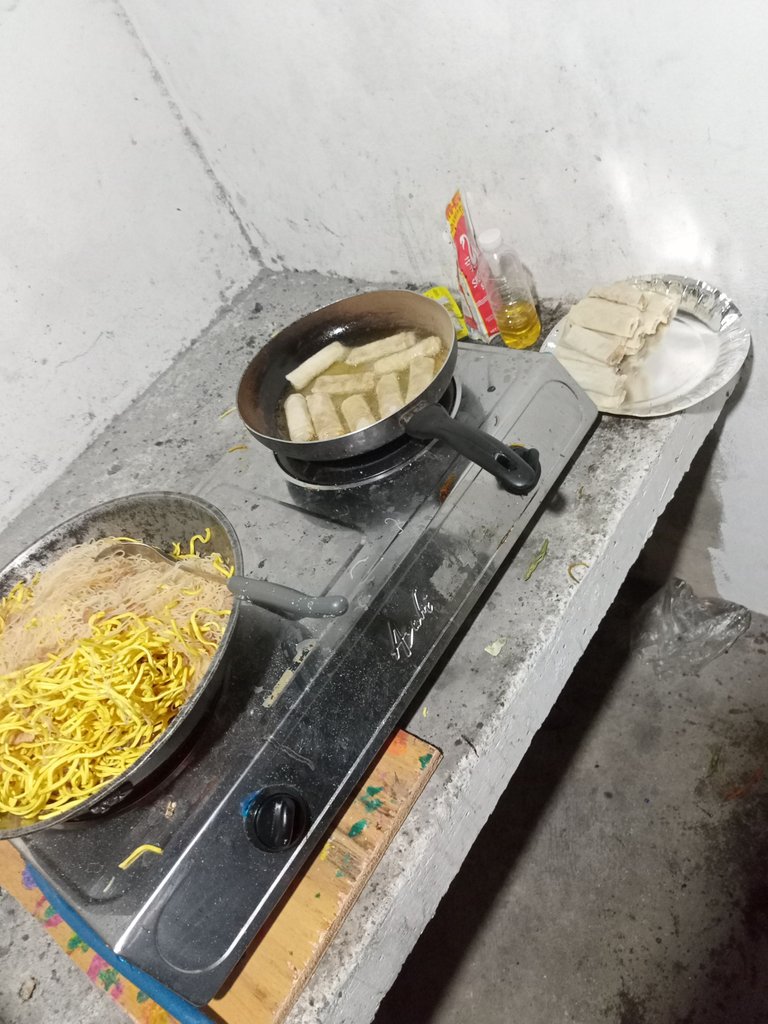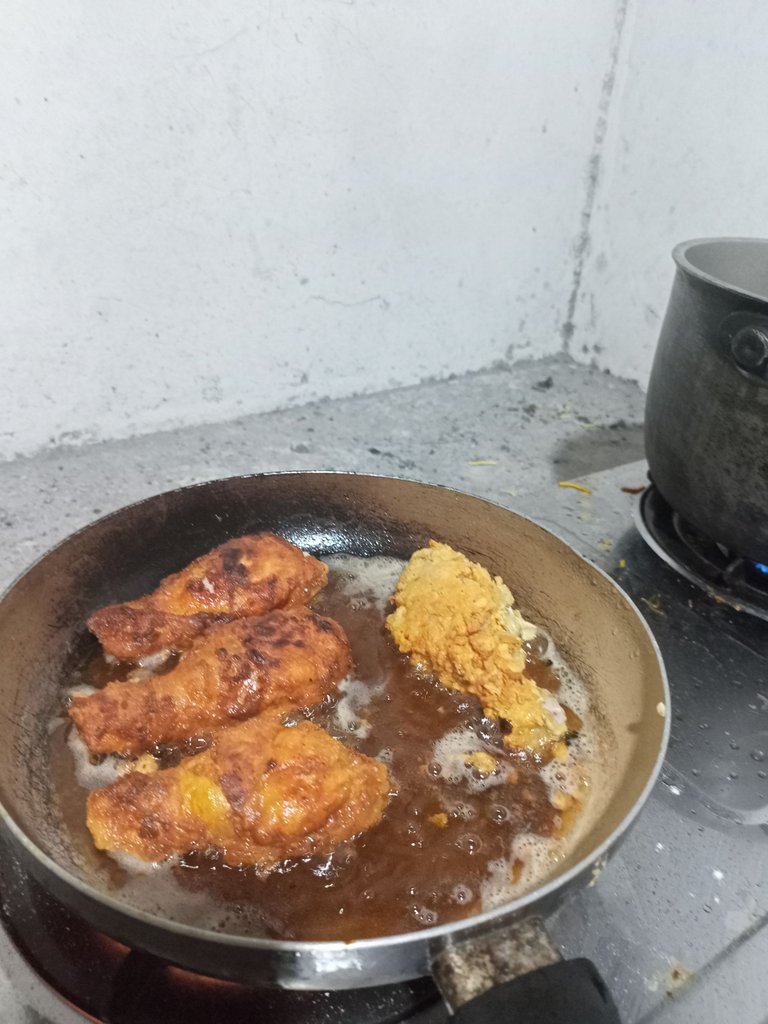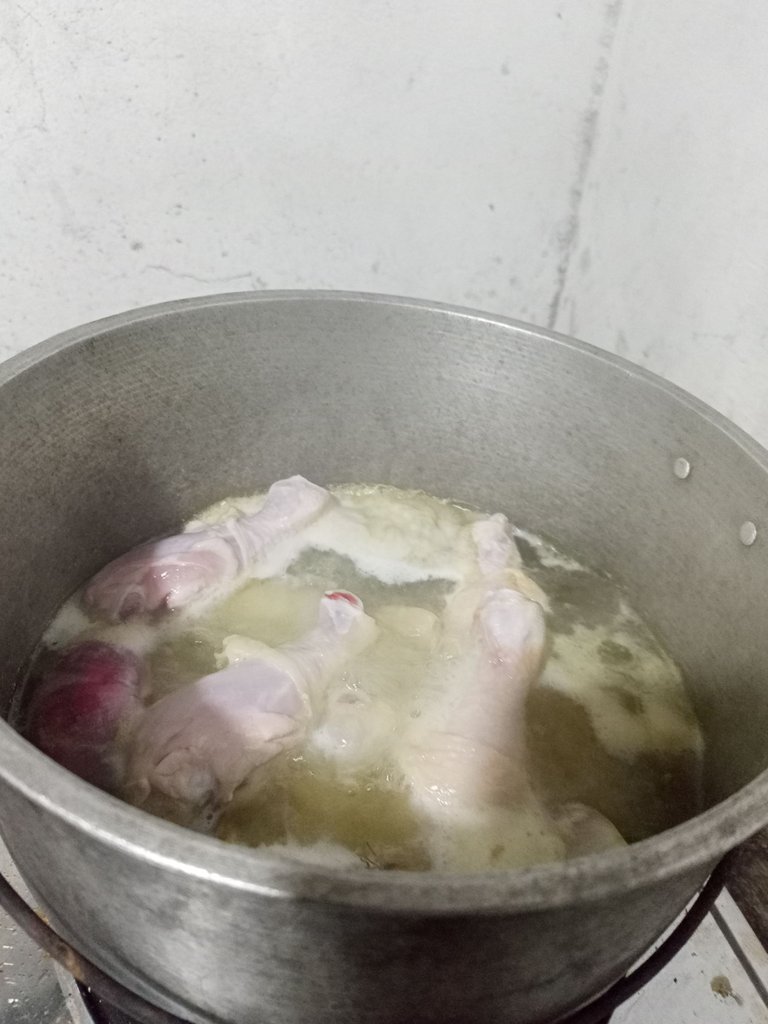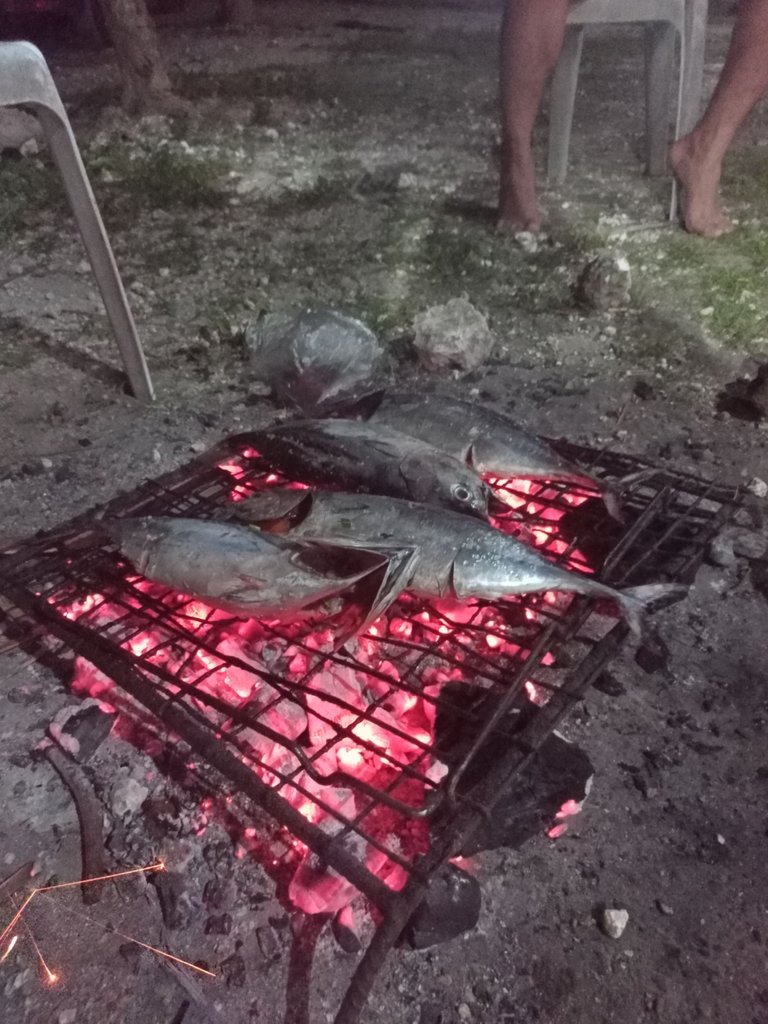 Right after cooking, everyone is just hungry as I am so we started to eat right away.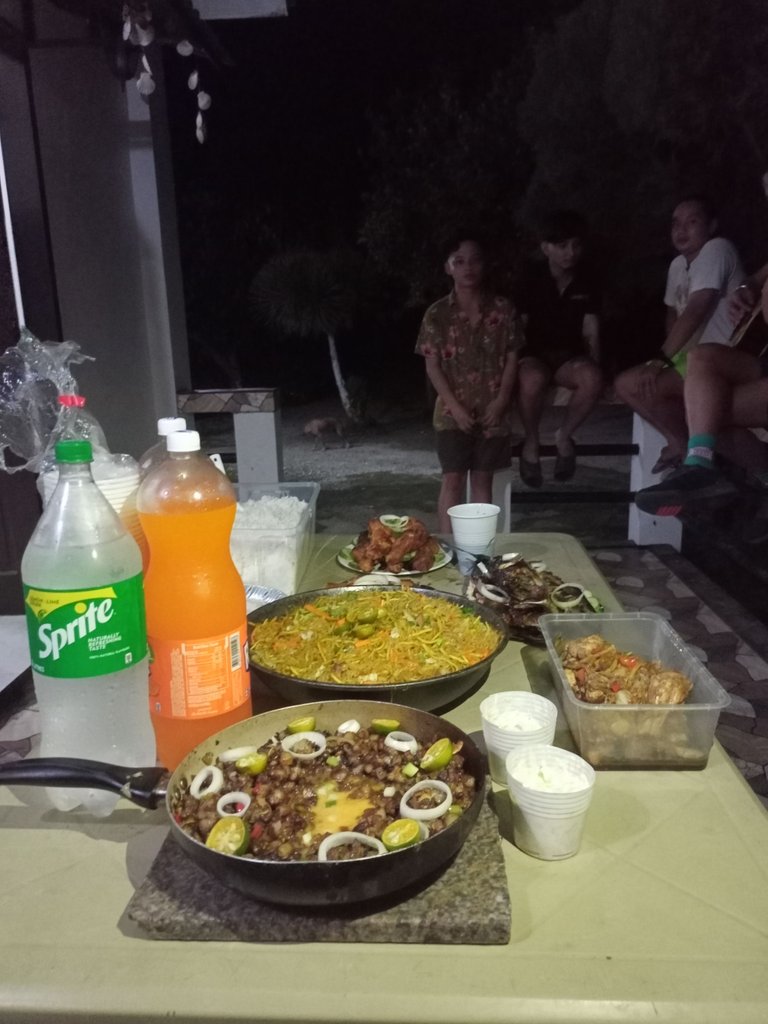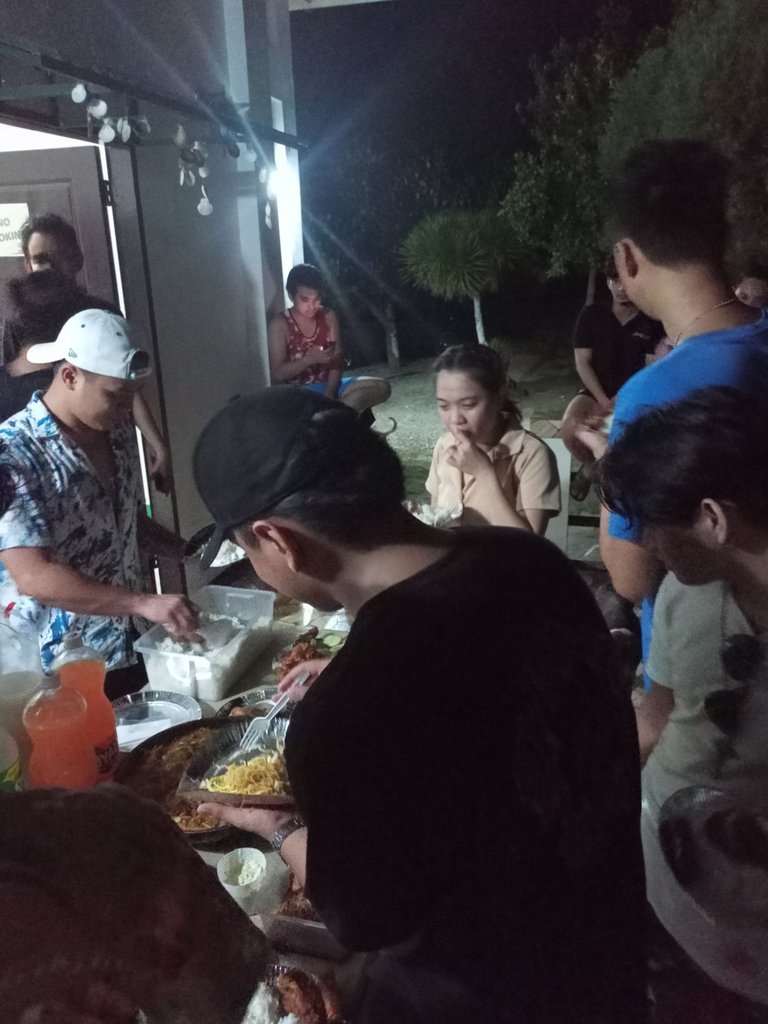 ---
The Beachfront
The venue is okay, I mean, it has almost everything that a guest can use to rest such as the cottages, a space to play volleyball, an hommock to rest in, a refreshing scenery of nature, a wide high ceiling of the house where we stayed, but the air-conditioning unit is the only problem. The seafront or shore, on the other hand, was heartbreaking to look at. In fact, it's a little disappointing.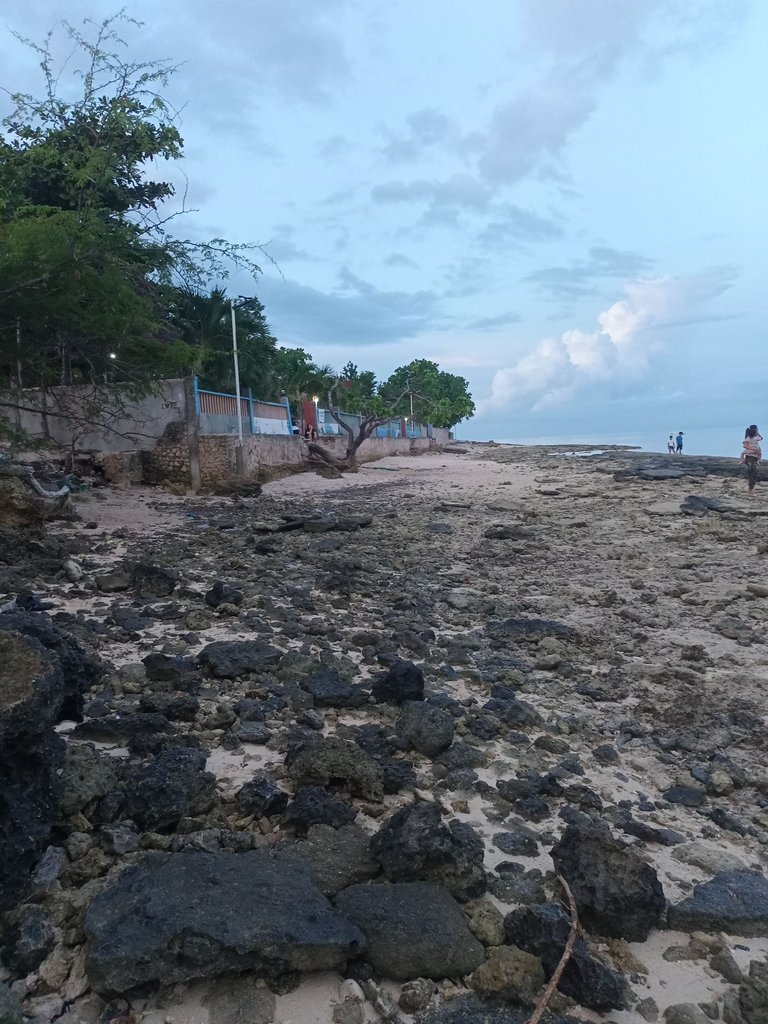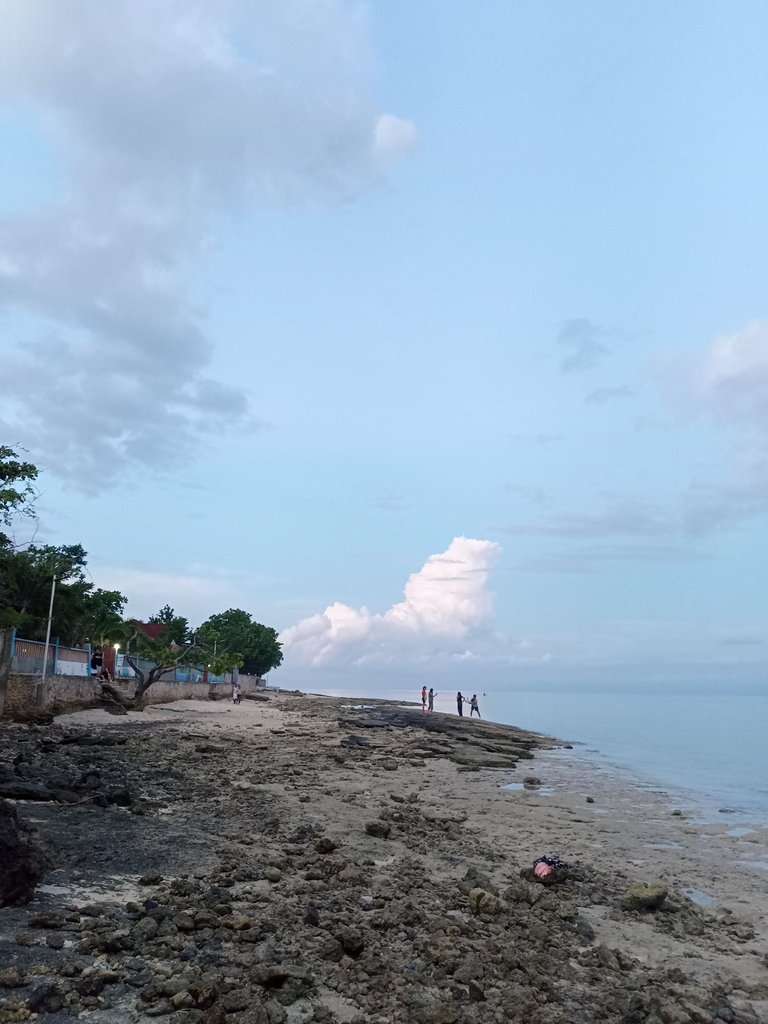 My most recent visit here was in 2018, and from what I recall, Basdaku beach (including this section of the shore) is very popular for having a very beautiful long white sand beach. However, typhoon Odette washed away the sand, exposing the rocks and making walking painful.
That had never happened before. Their beach was one of my favorites of all the beaches I've visited.
---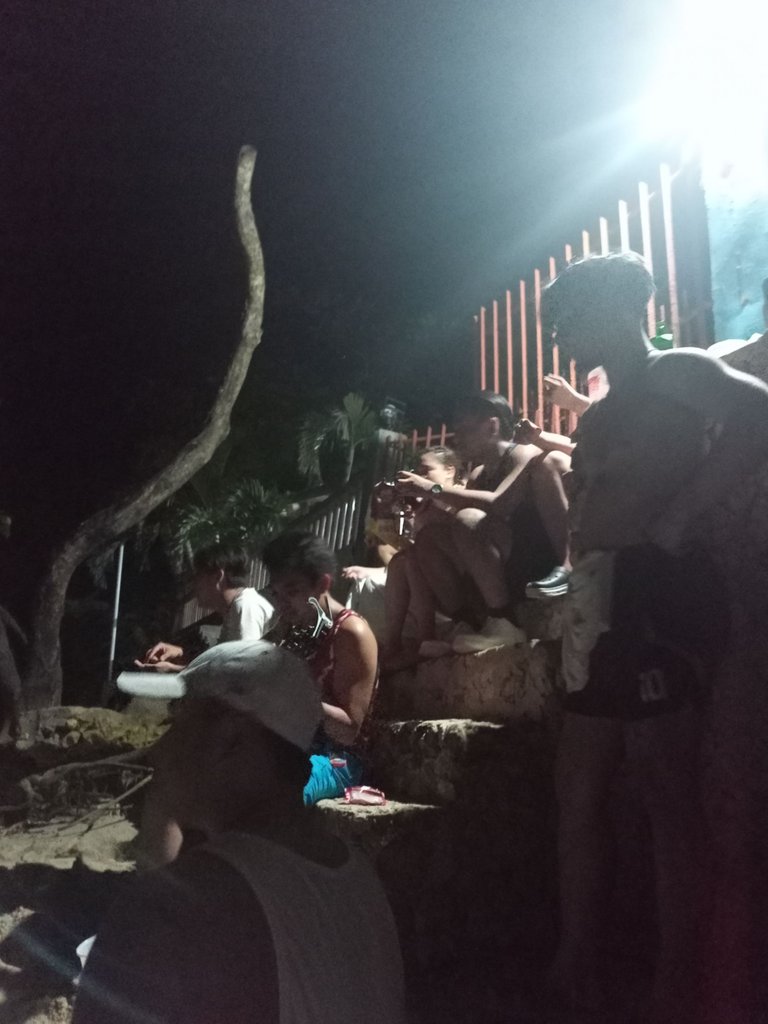 We gathered at the beach after dinner and sat and drank all night. Laughing at random things. It was a warm night because of the low tide and lack of wind at the beach. Some of the guys are awake until the sun comes up. I took a quick power nap before waking up at dawn.
While roaming around near the sea, I took this photo and was blown away by how the color appeared above when the sky began to light up.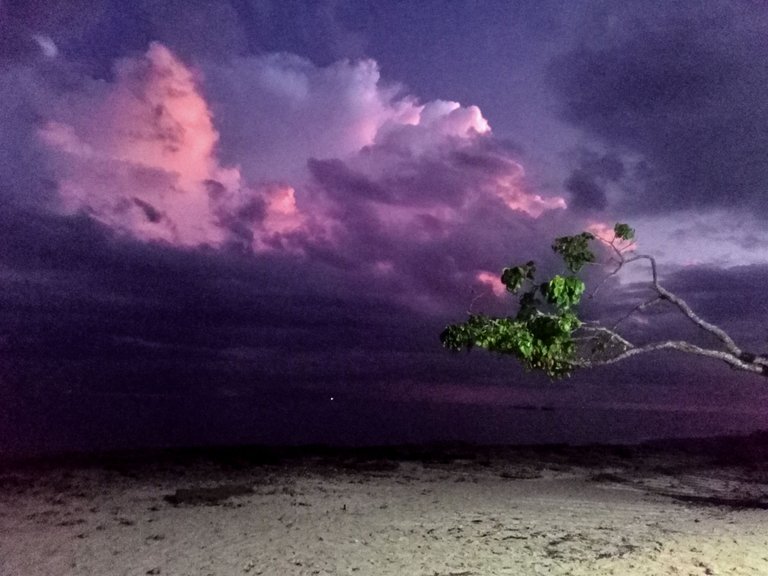 We were hoping to see the sunrise, but they said it would be on the other side of the beach. Then, @queenmeiko2 and I decided to take our time photographing at the beach. Despite the rocky beach, we went for a walk to find a sandy area where we could go for a swim.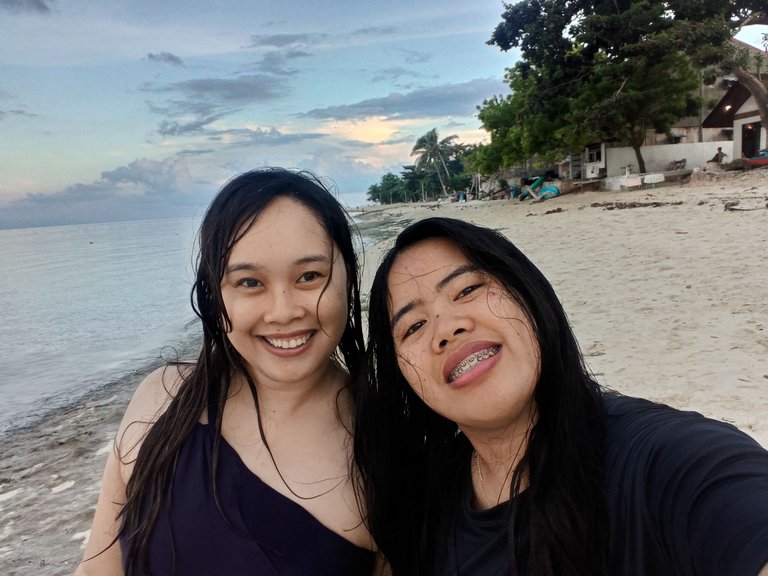 I was a little disappointed because first the sand, then the sunrise, and now it was still low tide. What a wonderful day to spend at the beach. After an hour, I decided to go back to our room and prepare for breakfast.
After everyone had breakfast, we decided to leave around 10 a.m. to visit one of our coworkers in Argao. Honestly, the stay was far too brief; I craved more time in the sun. But, perhaps soon.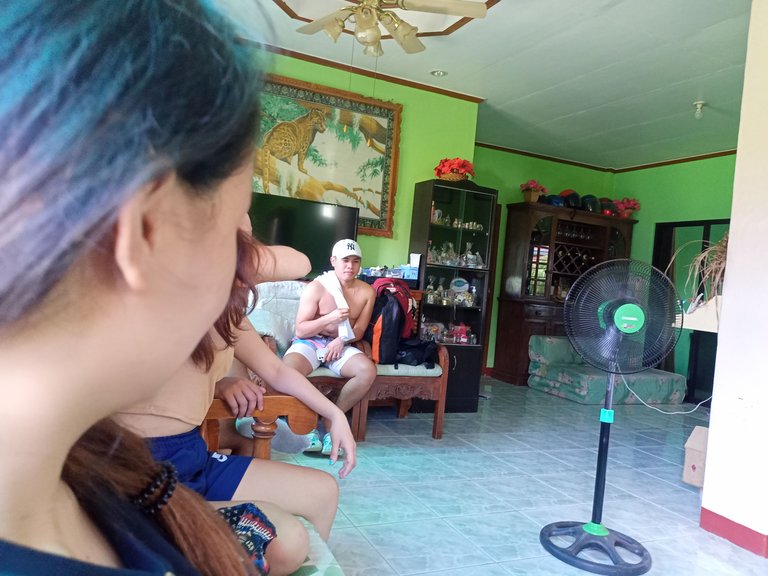 I guess the team building wasn't what I expected. It felt more like just chilling at the beach, taking a deep breath with new scenery in a very short period of time.
Til our next beach trip! And praying for a complete healing of Basdaku beach. I would still look forward in coming back again soon. 🤍⛱️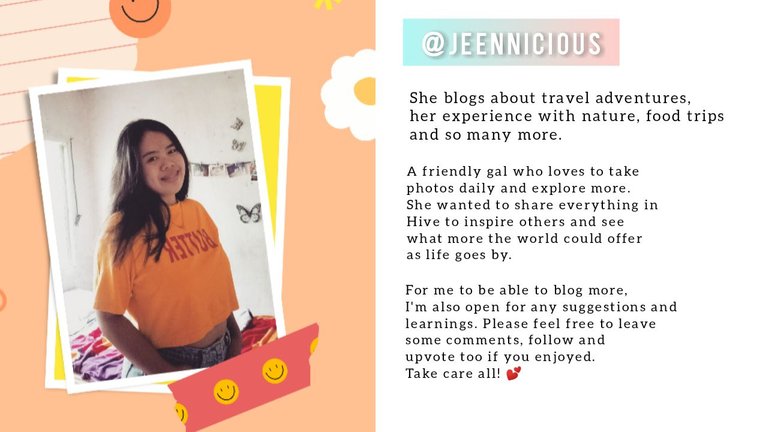 Follow her on her social media accounts:
FACEBOOK • INSTAGRAM • TWITTER
---
---