There's no reason to be hate each other
Hello hivers!
How are you today? Keep hustling in hectic day? Nevertheless, I hope that you still find some spare time to pause for a while and take a deep breathe. Taking a break will give you some ideas to be shared. Sometimes our brain never cooperates lol. So dont be so hard for yourselves as what my virtual friend told me.
So today I'm gonna share some of our pets at home. My father bring some rabbits at home. It's all 4 with different colors but sad to say it just left 1 only. We call him "abbit". We let him roaming around our house because he never escaped also. We give him a 100% trust. We treat him like a family. His so sweet and adorable.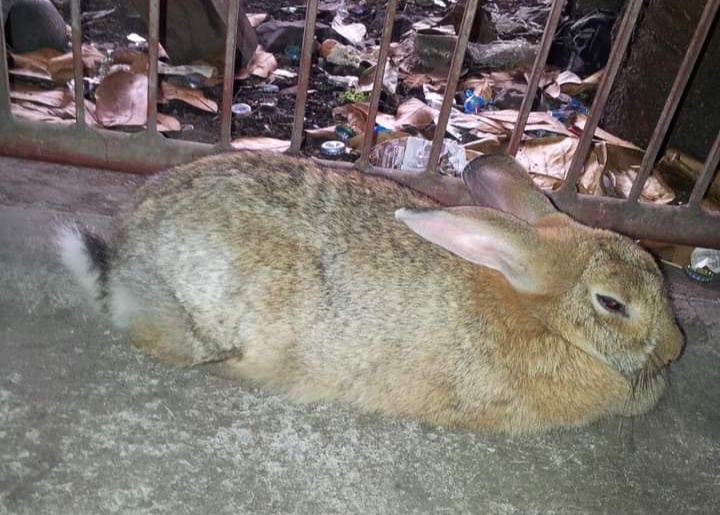 (Meet abbit, our friendly pet)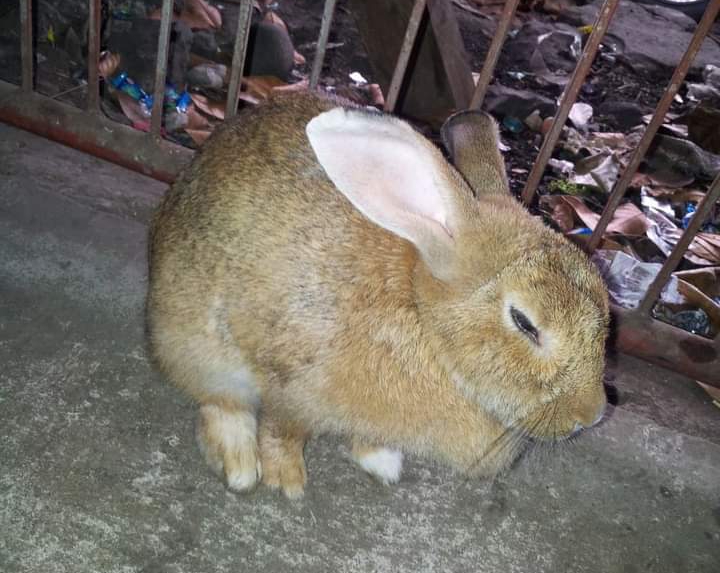 (His sleepy😁)
Meet our bubbly buddy at home, it's "abbit". He usually stay at my mother's store. No one can disturbed him if he want to sleep. As you can see in the photo his quite sleepy. Thanks to my old phone, I've seen some of his best shots there. The day that he bring us here his still a baby. We're scared to hold him that maybe we can press something in his body that can make him suffer just like a new baby also. Maybe his also sensitive. We're very careful if we want to hold him.
Until 1 day he never go home. We've started to panicked. We've been searching him for 2 days. For the past few years that day only he never showed up. My lil brother started to cry and his the most affected among us. Although we cried also coz his been with us for few years. We always feed him a pechay or a cabbage everyday. His so fat and totally a healthy one.
Then one of our neighbor tell us that abbit been found below the house of one of our neighbor. Just 4 houses from us. They tell us that maybe someone bite him or maybe a snake. Then how come he didn't swallowed as what I can see in the tv. He don't have any wounds also in his body. I have a lot of questions that day but his really dead while we're holding him.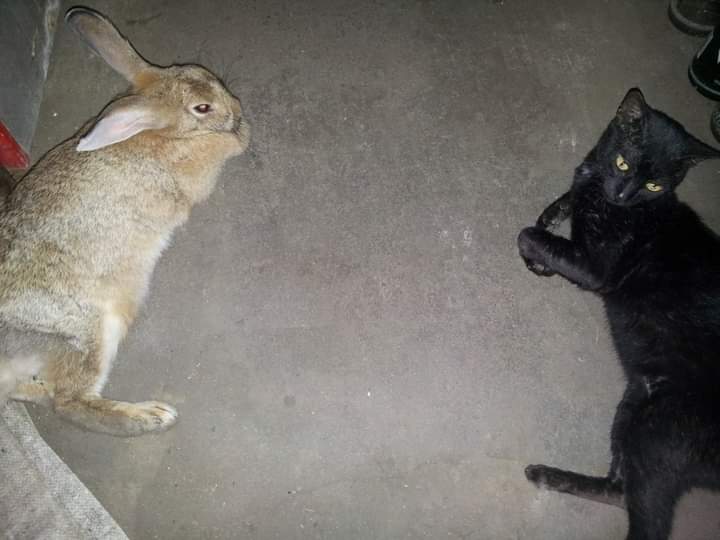 (Abbit and his friend Muning)
The playmate of abbit, it's our adopted cat. It's muning! When our neighbor moved to other place, Muning just left in a corner. Everytime we feed abbit this cat also always watching abbit so we give him other food. Until they become closed. How cute is it? There's no reason to be hate each other because of the differences. Just like human also. A rich and a poor can be friends also but it depends also. We know that we cannot please everybody even we do everything.
That's all for todays blog and I do missed abbit. Hope we can have a rabbit to take care again.
All the photos are originally mine...
Shot by: Oppo A57
September 27,2022
3:01 pm
Tuesday
Philippines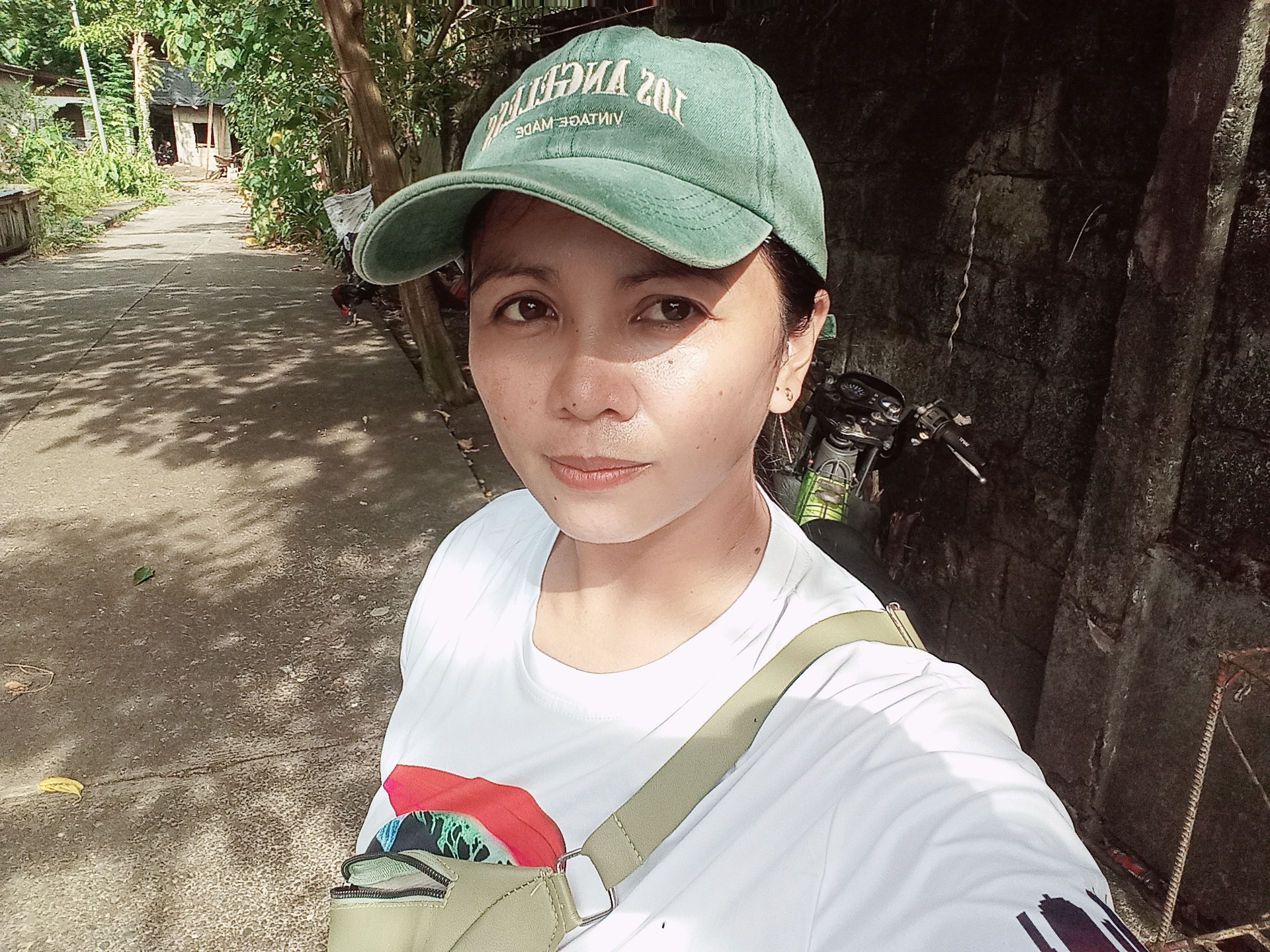 The fighter mom,
©Jeansapphire
---
---