The Mergrande Eco Park
Hello hivers!
As a mother I want to bring my youngest son at the playground always but it's so tiring if everyday lol. His a kind of a hyper. The last time I bring him when we're at Peoples park then next at the Mergrande beach resort. I never expect they have a big playground. The place is very nice and my lil patootie really enjoy it. Watching him smiling with full of joy it brings a big impact on me and I'm the most happiest mom in the whole world.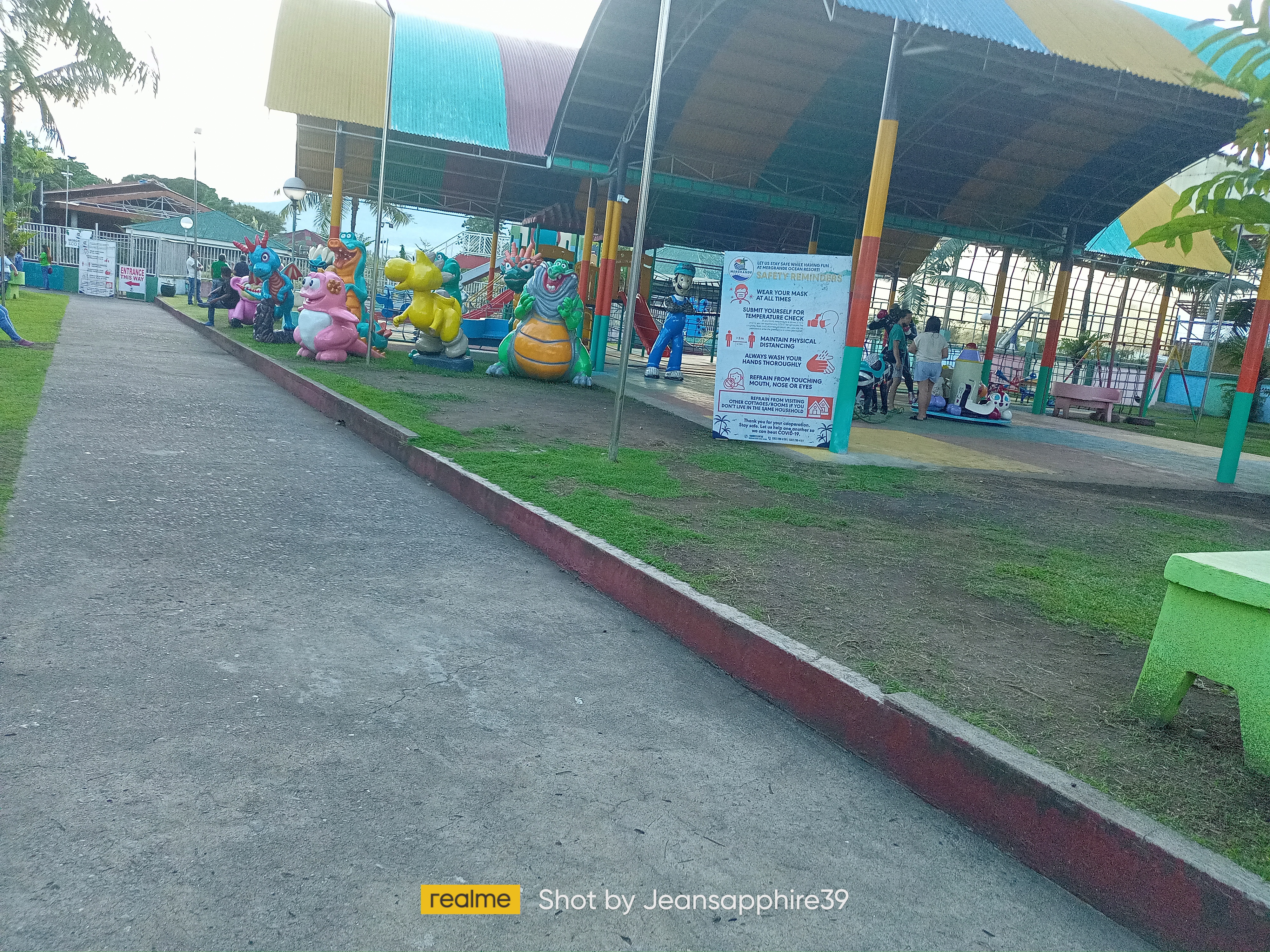 (The playground)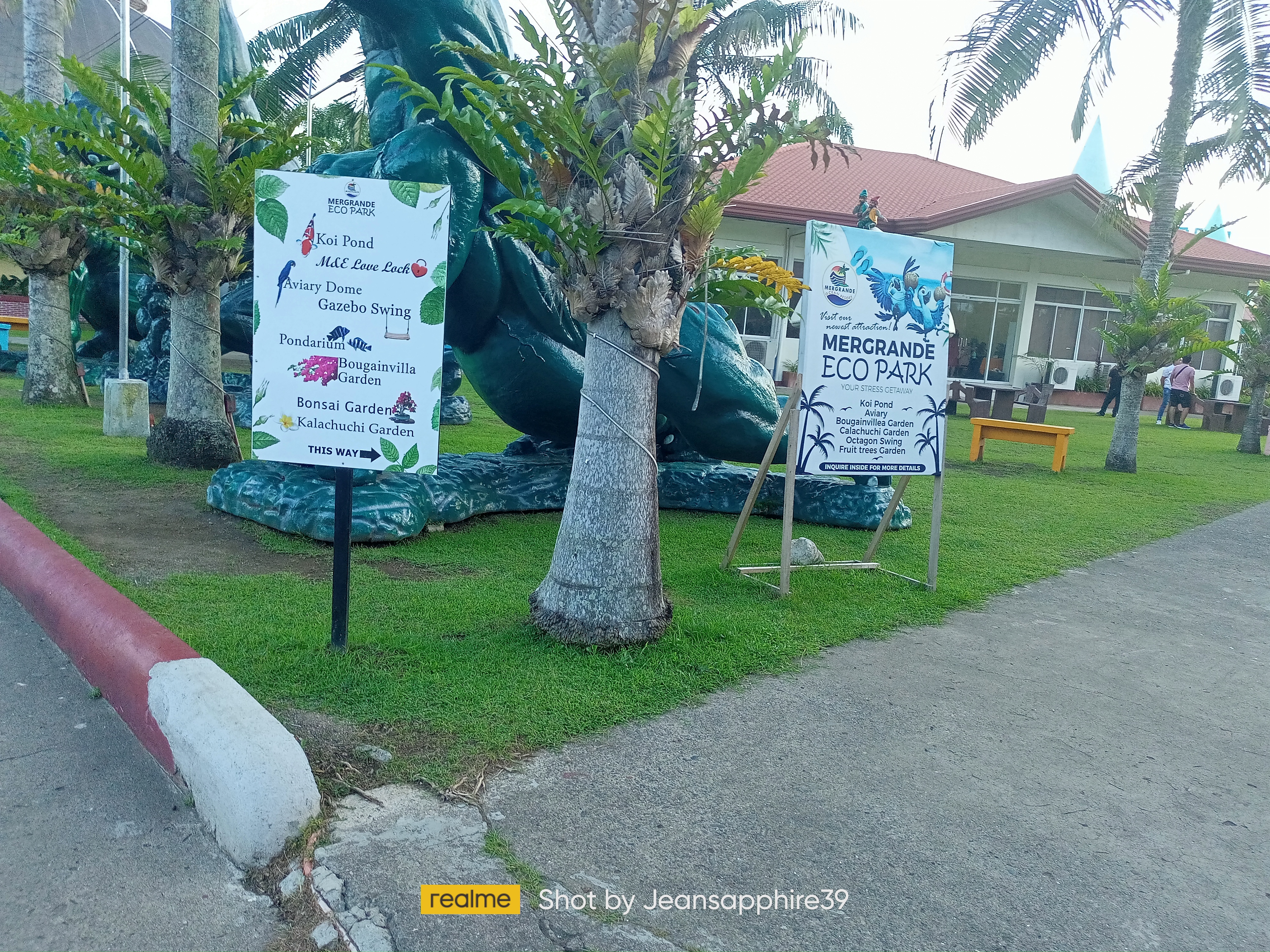 (The entrance)
Welcome the Mergrande Eco Park. Actually we didn't checked all the beautiful spots in that resort. I just knew it when I checked through internet. The place is huge with a lots of scenery. Perfect for the good photographer and to those addict of selfies, this is your chance lol.
After 2 years and 2 months been closed now they open to serve the people who want to unwind and enjoy the place. I was shocked how big is the place, it's just 8 hectares only. Then we didn't visit all they had in the resort. Still have next time, right?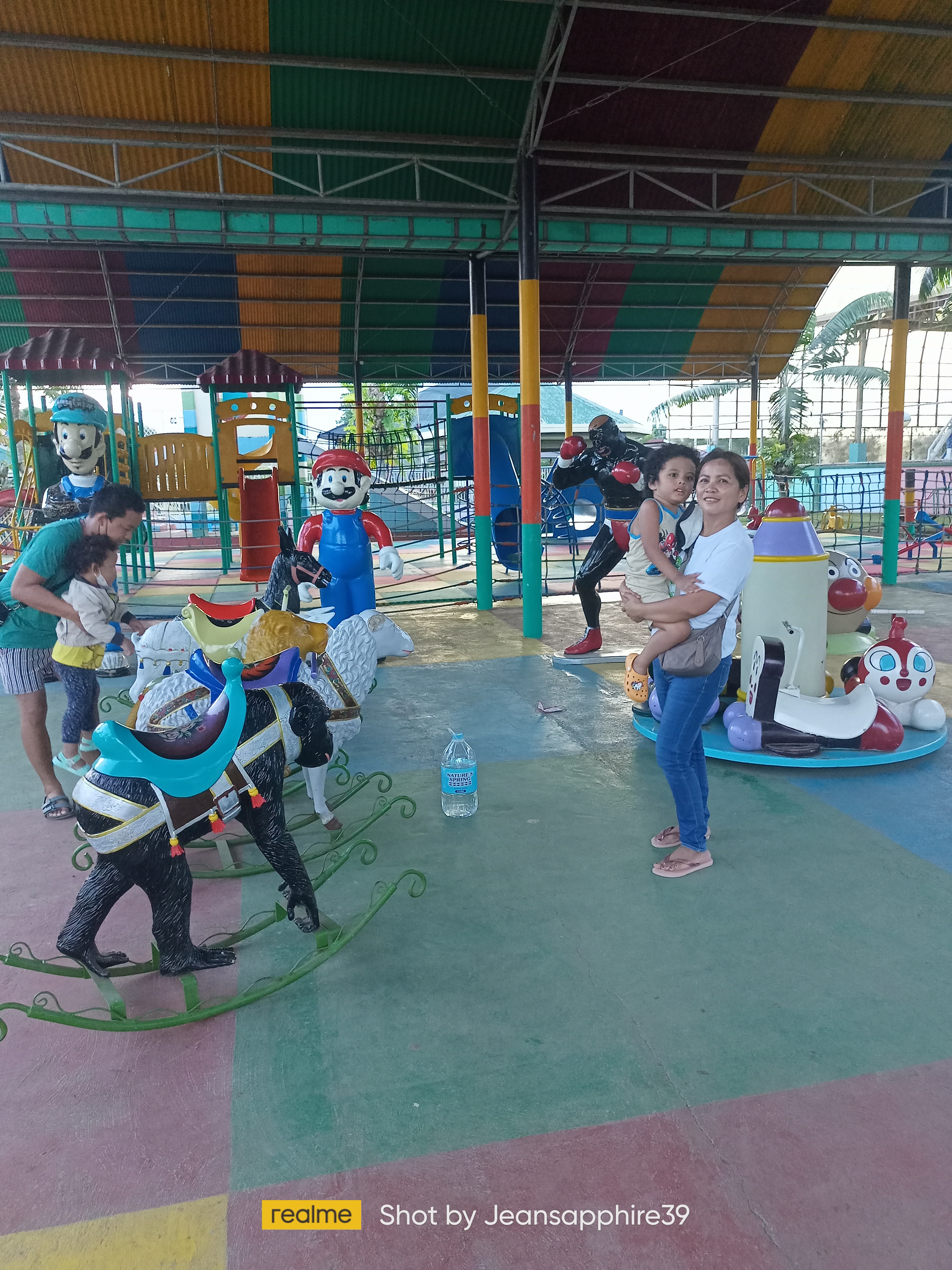 (At the left side is my lil brother with her daughter Shang shang while me and my baby Collin at the right side)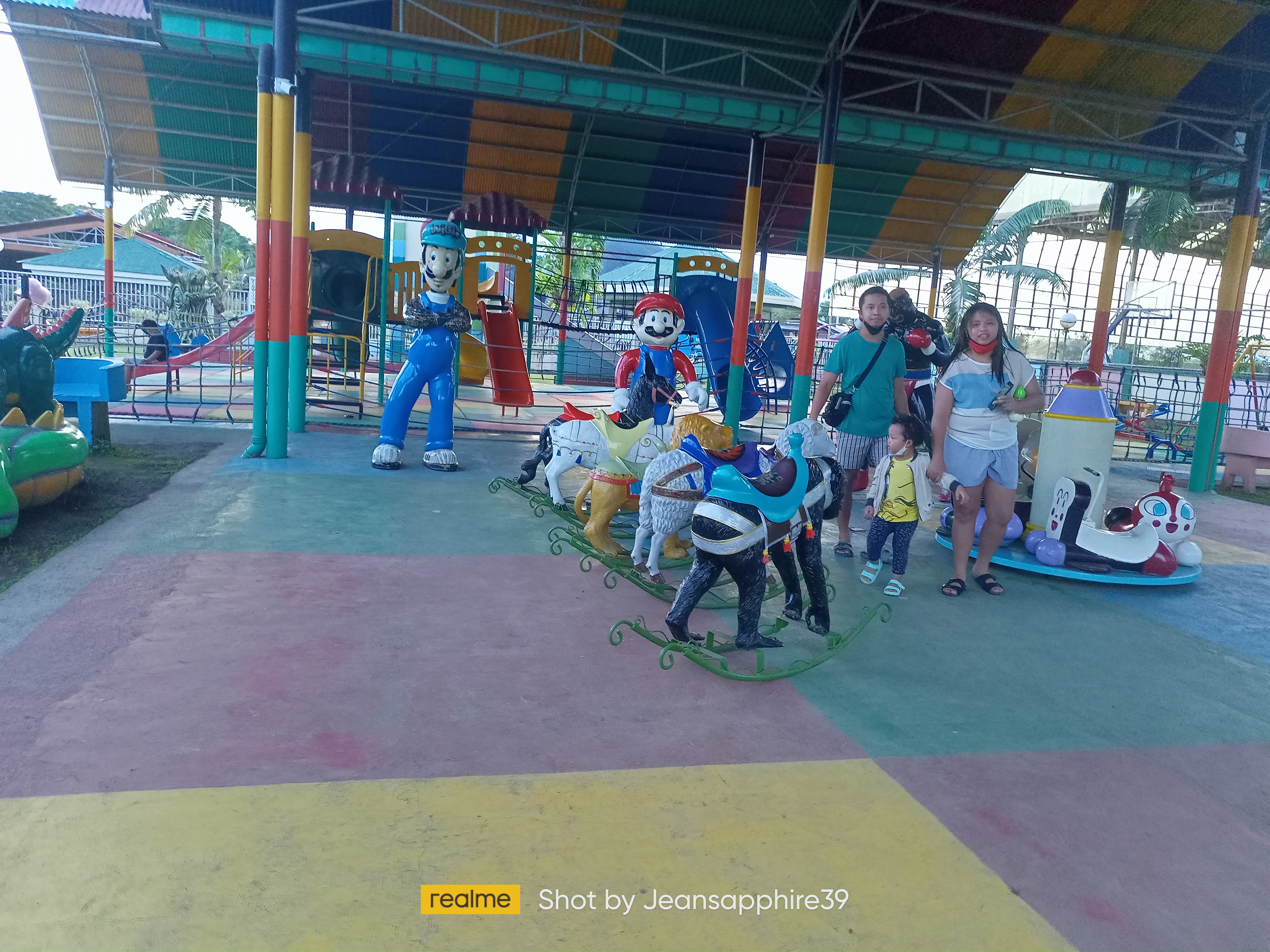 (The family of lil bro. His wife Sheena and Shang shang)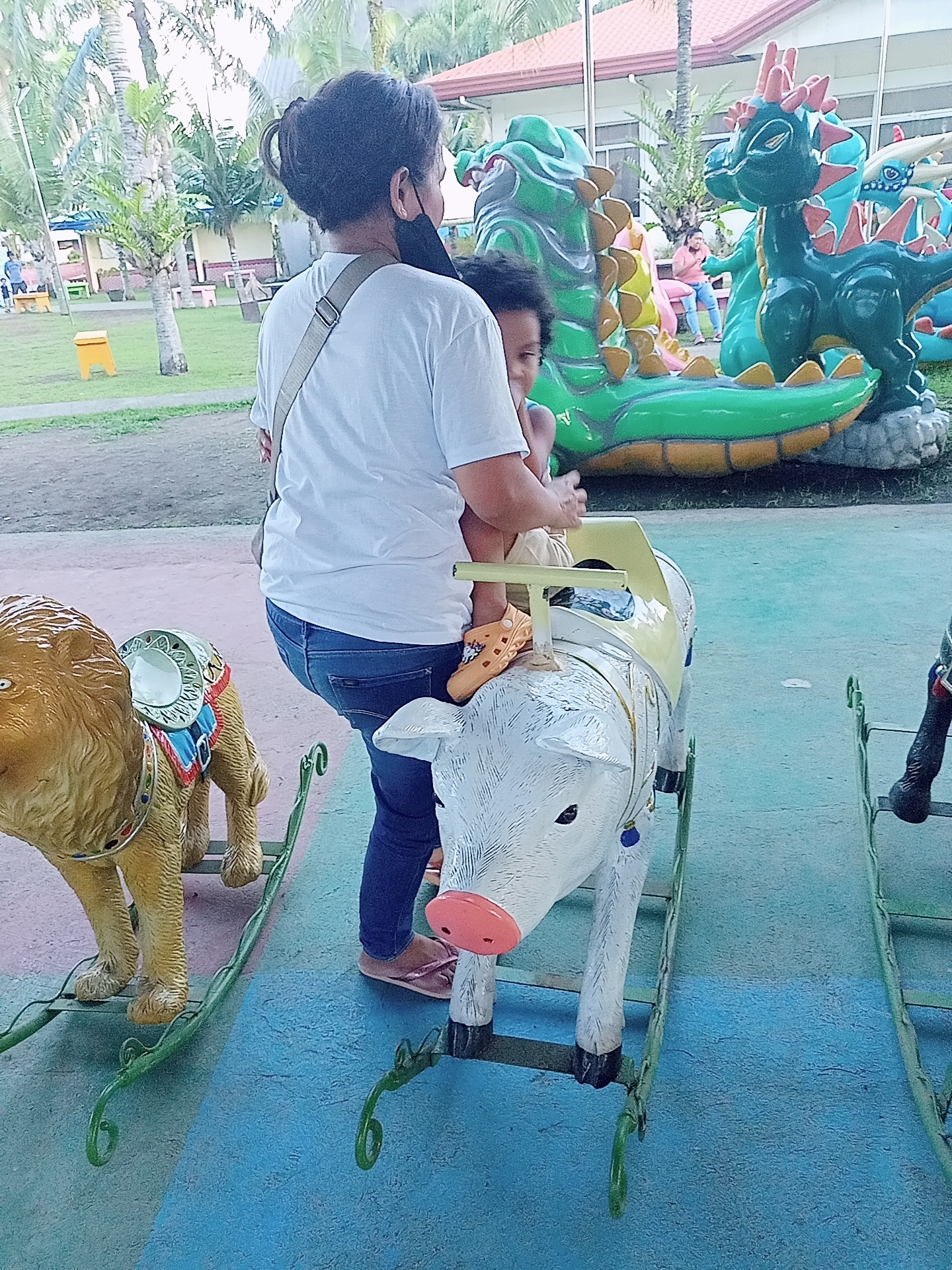 (Just mhe and baby Collin)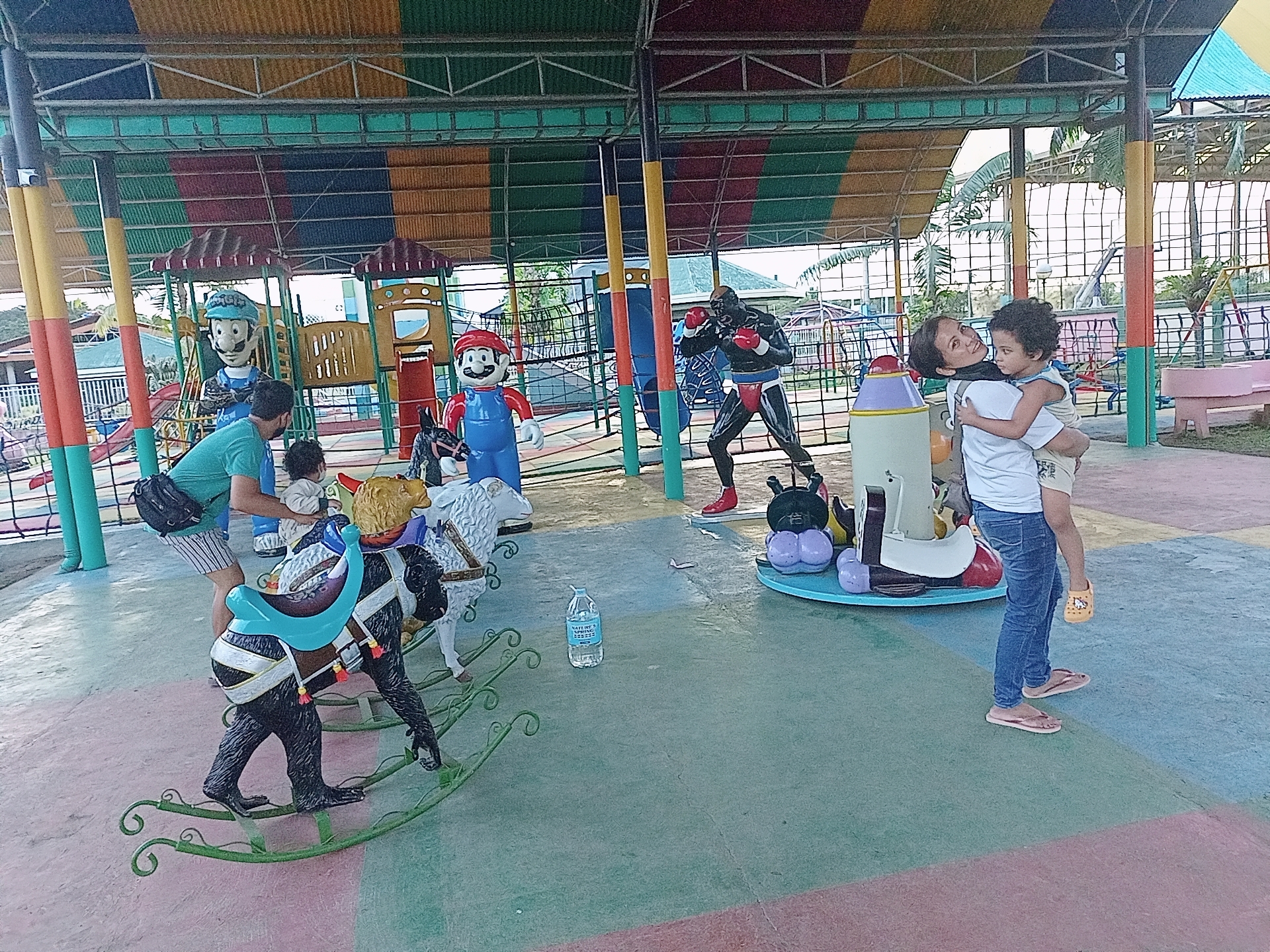 When we visit the resort it's not so crowded because it's weekdays. Then the playground also don't have a lot of kids. So my niece and my son really enjoy the rides. Then me and my lil brother always tailing them. My sister in law is the one taking a shots for us.
We don't have this kind of playground in our province so I let him play. Because of the pandemic my son never explore the playground. His eyes getting wider upon seeing the rides with different characters with a marvelous colors. I couldn't imagined he can recognized the pig, monkey, lion, sheep and the horse.
I never teach him, even the numbers he can enumerate also. He just learned only at the television and also to YouTube. But I never let him stay longer at the gadgets. Not good to the toddler and we know the effects for them. Better to explore them at the outdoor activities.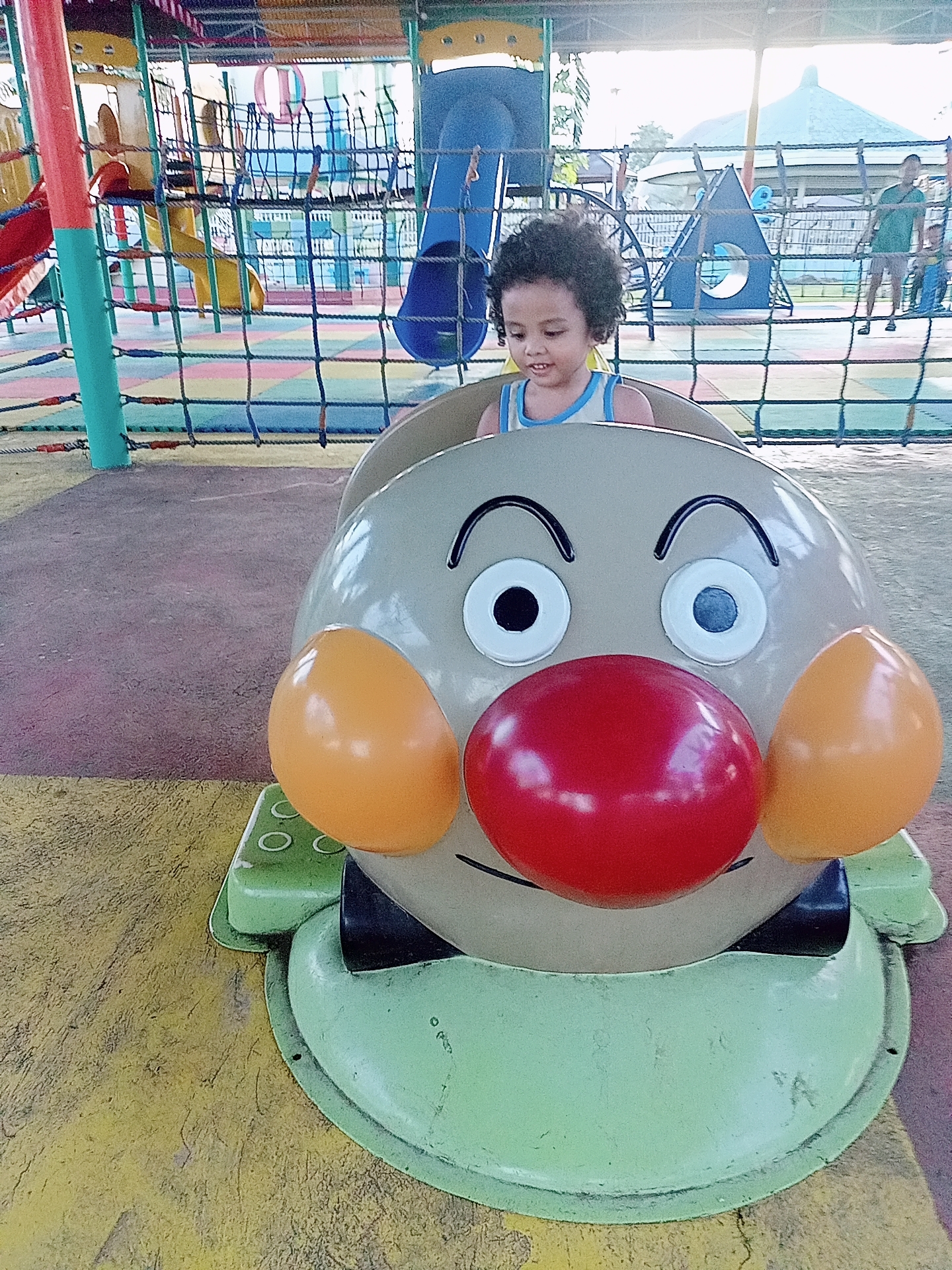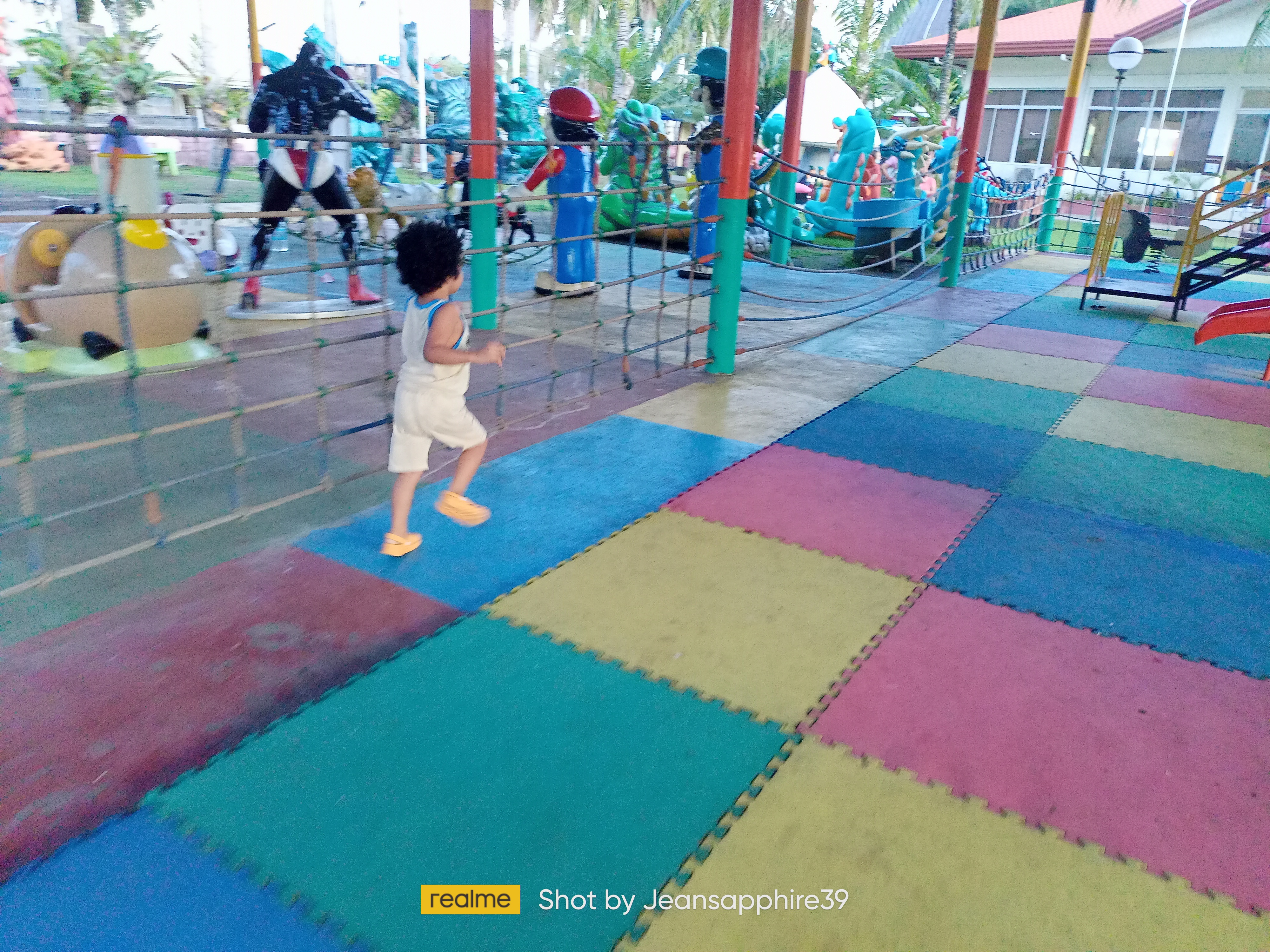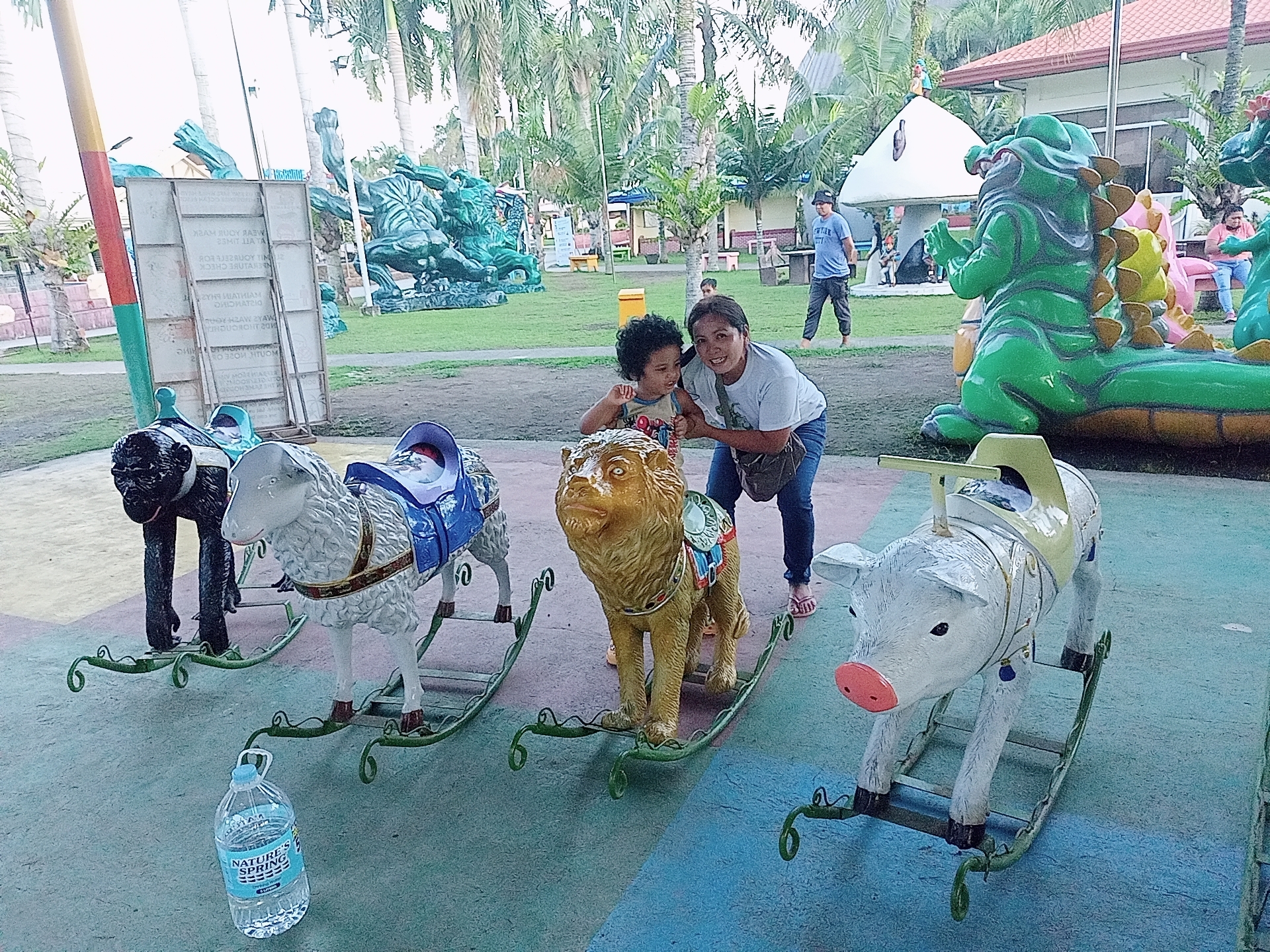 It's so tiring hehehe. Even my younger brother said "let's go home" but the kids don't want to go home. We really stayed for few hours. We as a parents we need to sacrifice everything to our kids because that is our obligations. We must support and love them.
That's all for todays blog and hope you enjoy the playground at Mergrande beach resort at Davao city. More fun in the Philippines.
All the photos are originally mine
Shot by: realme C25s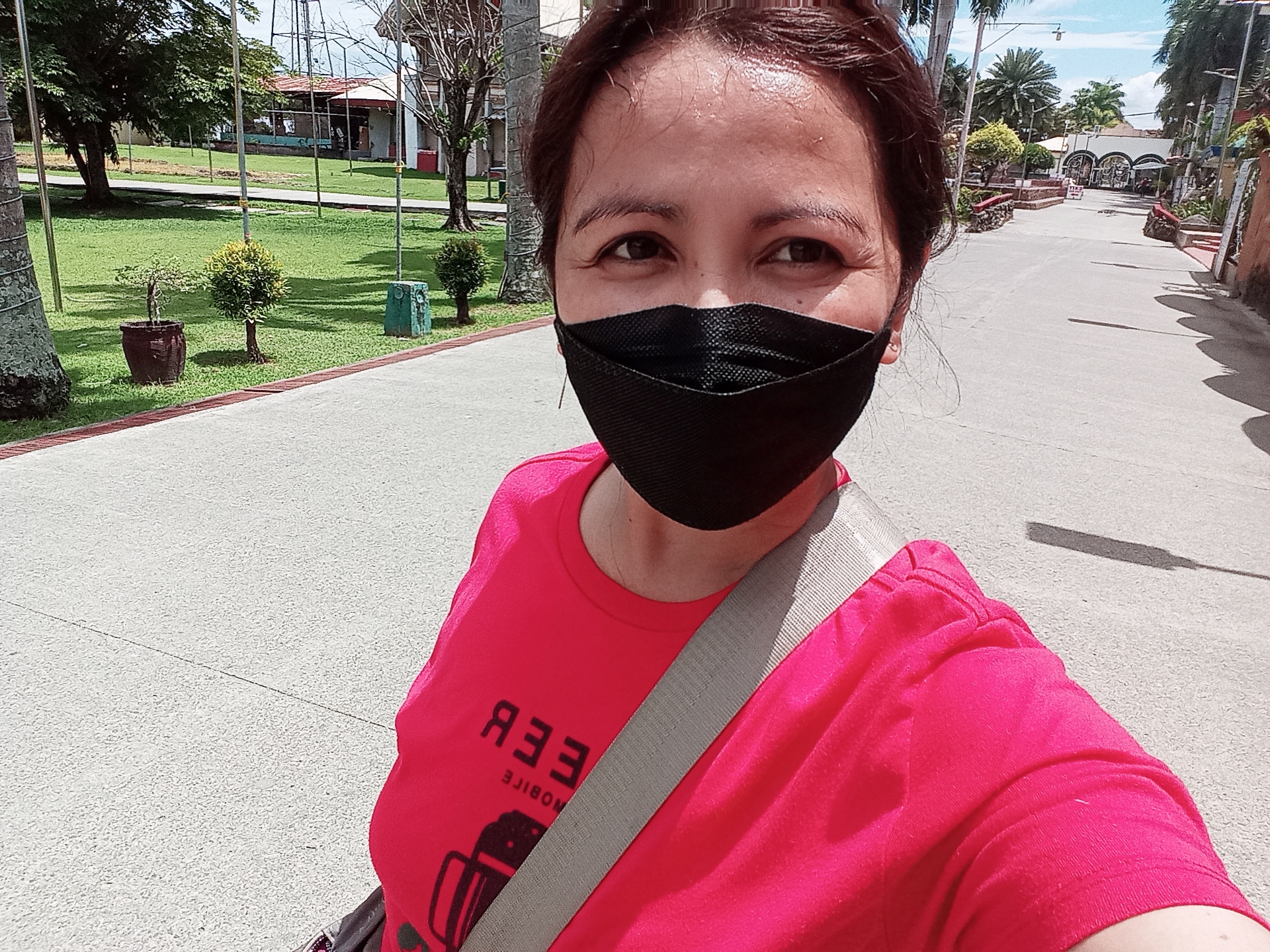 September 7,2022
5:14 pm
Wednesday
Philippines
The fighter mom,
©Jeansapphire
---
---