The beauty of the beach
Hello hivers!
Pee Friday to amazing nature community. Since we've been sorrounded with beach so this one is the BAY FRONT, the newest park in my town that you can see the beauty of the beach. Allow me to share some of my best shots today.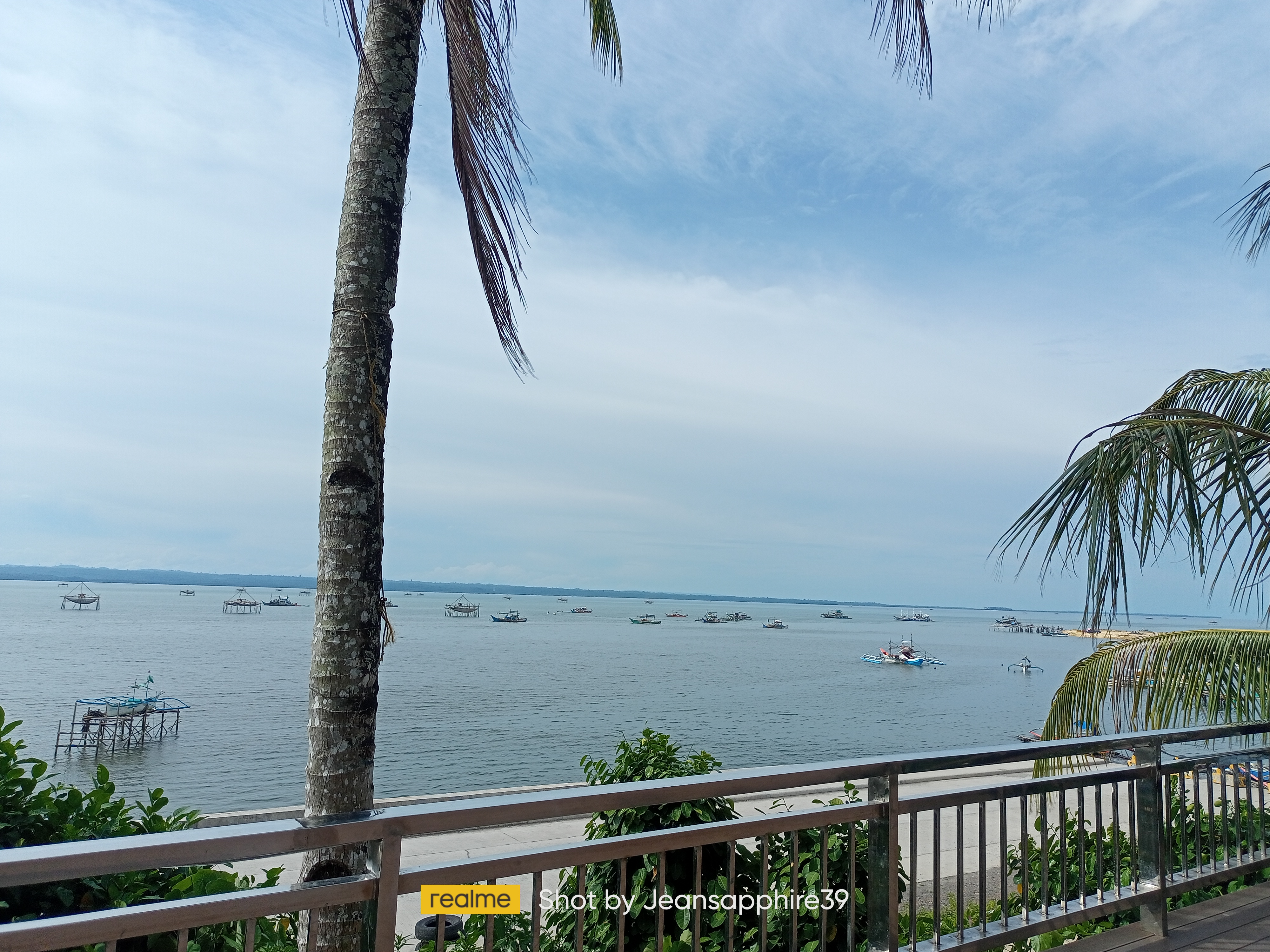 ( A view from the railings, isn't nice?)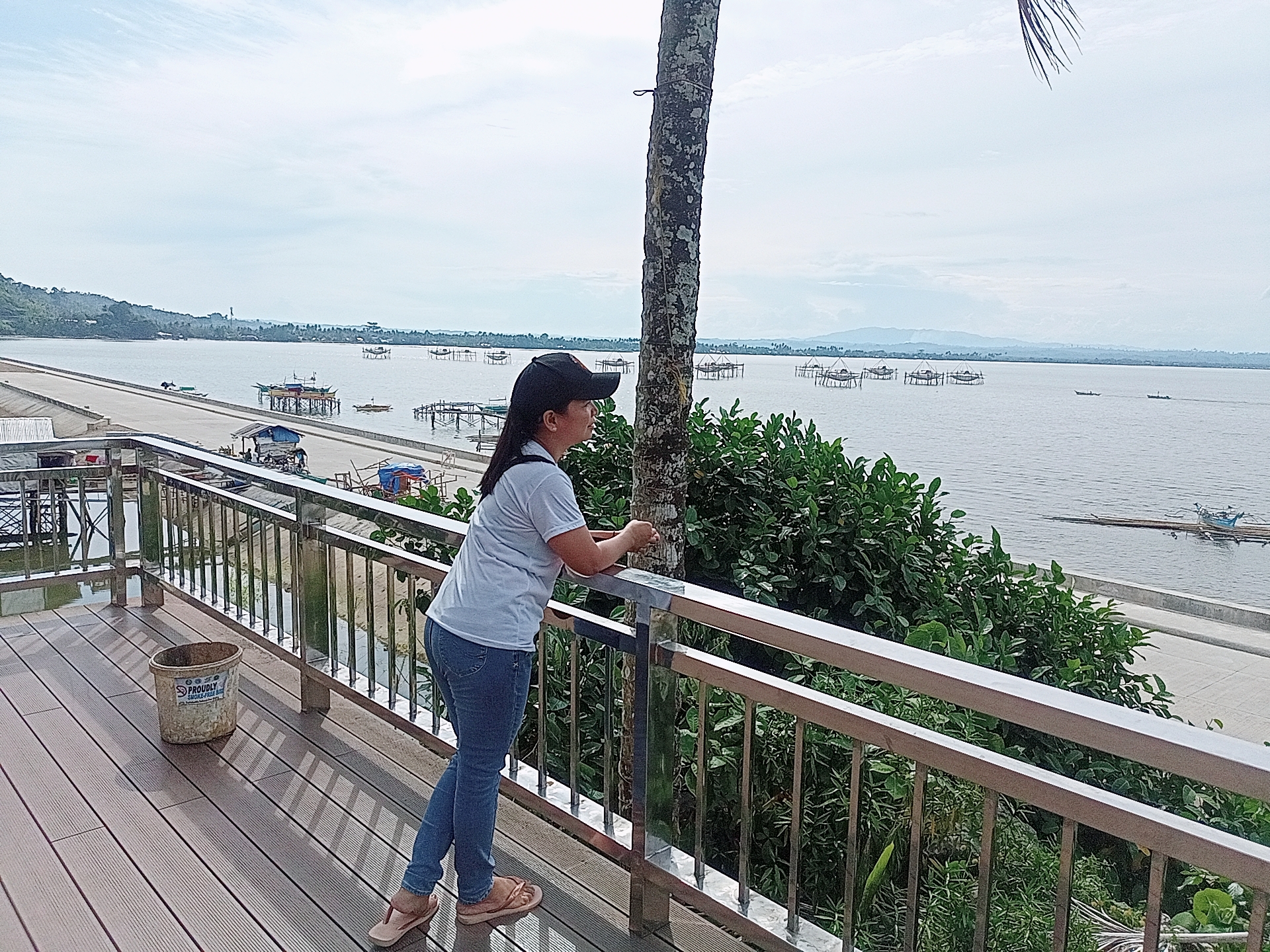 (It's mhe🤗! While watching the best scenery at the park)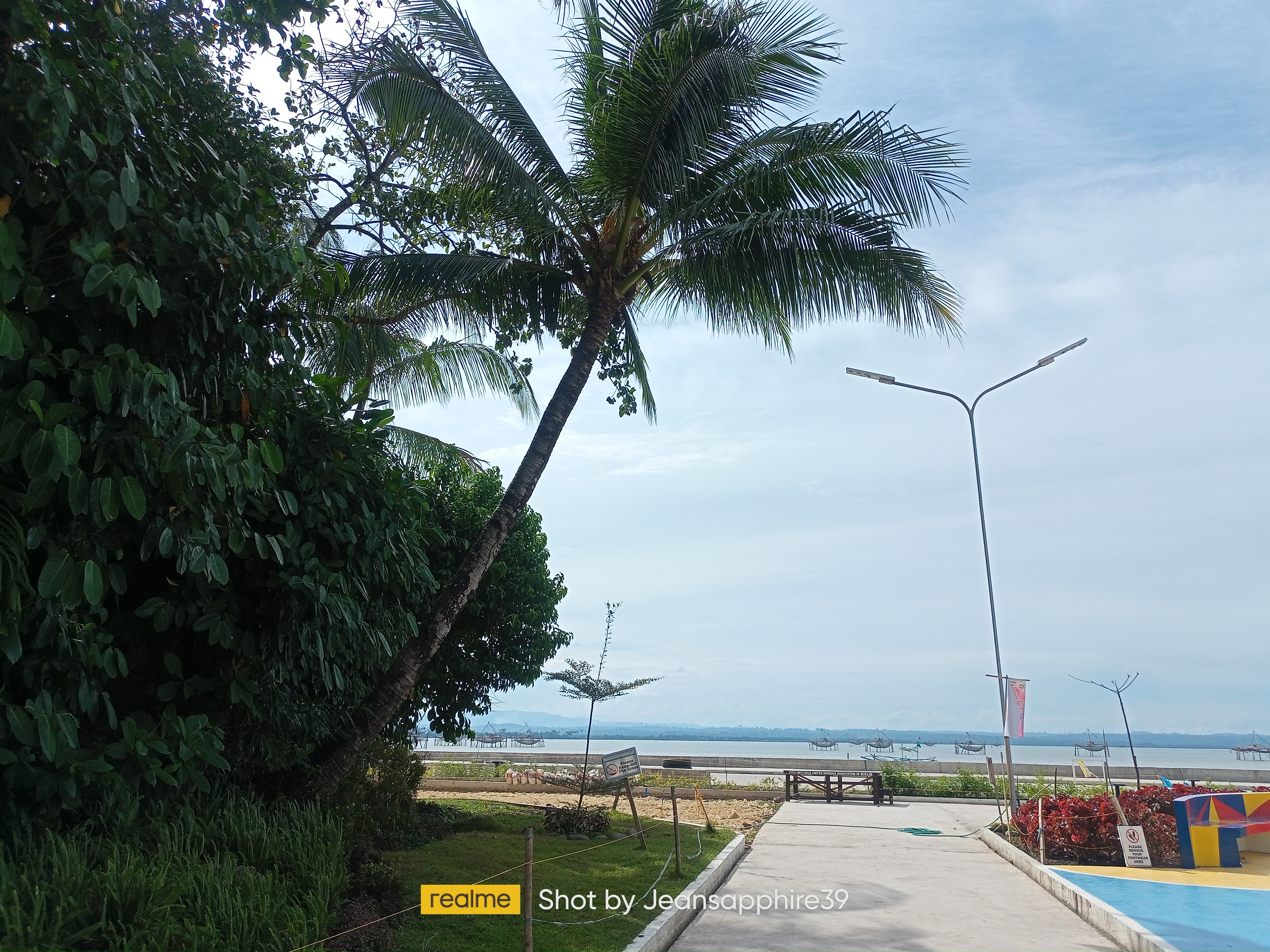 (It's too hot😁)
Welcome to BAY FRONT that located at Mangagoy Bislig City Philippines. Actually I've never been visited this place even it's too near like the Dampingan Beach. After buying some stuffs for the 4th birthday of my youngest son this coming Sunday, I've invite my friend Annalou to accompanied me at the park. She's been there for many times.
CHASING THE SUN...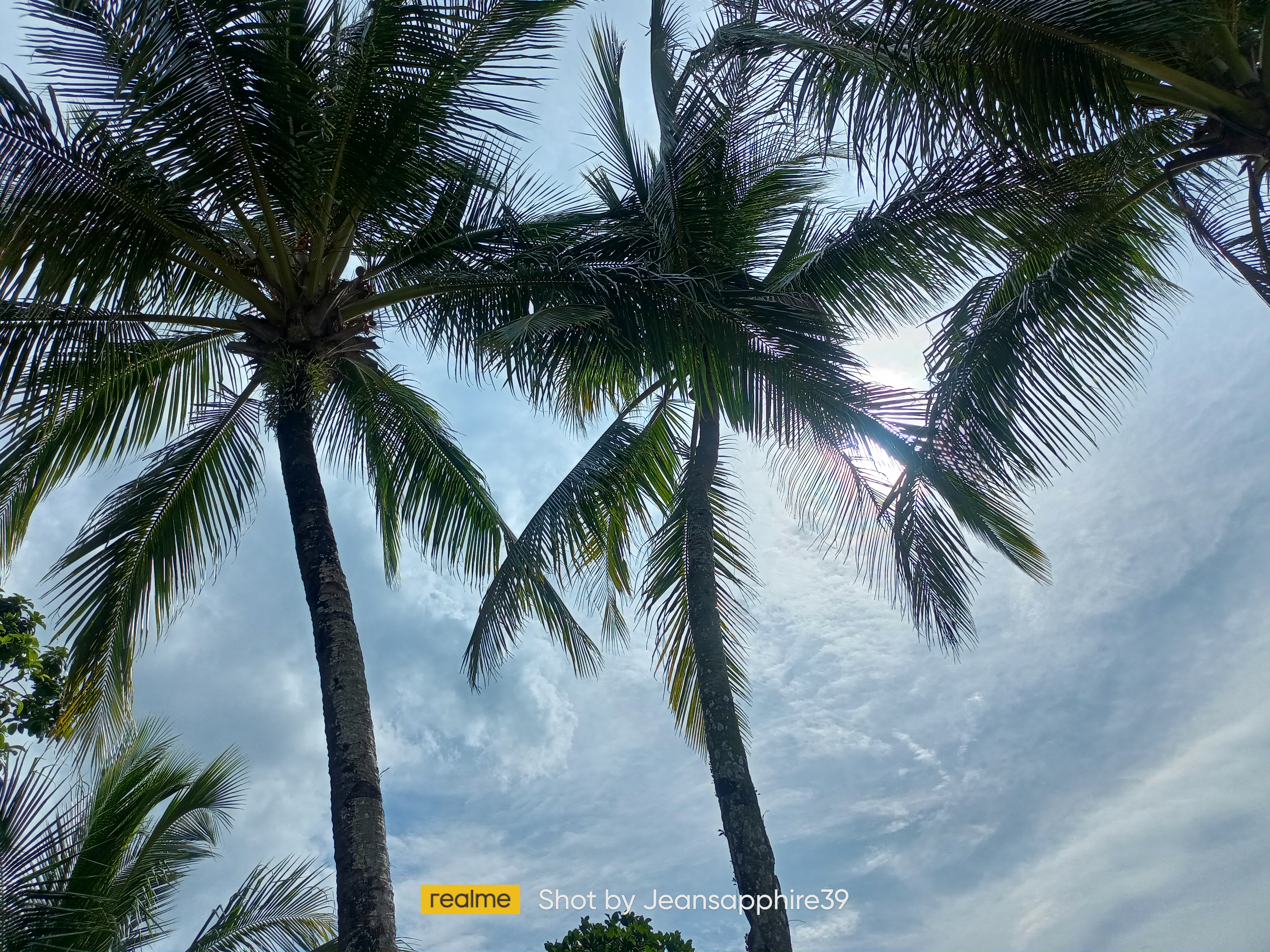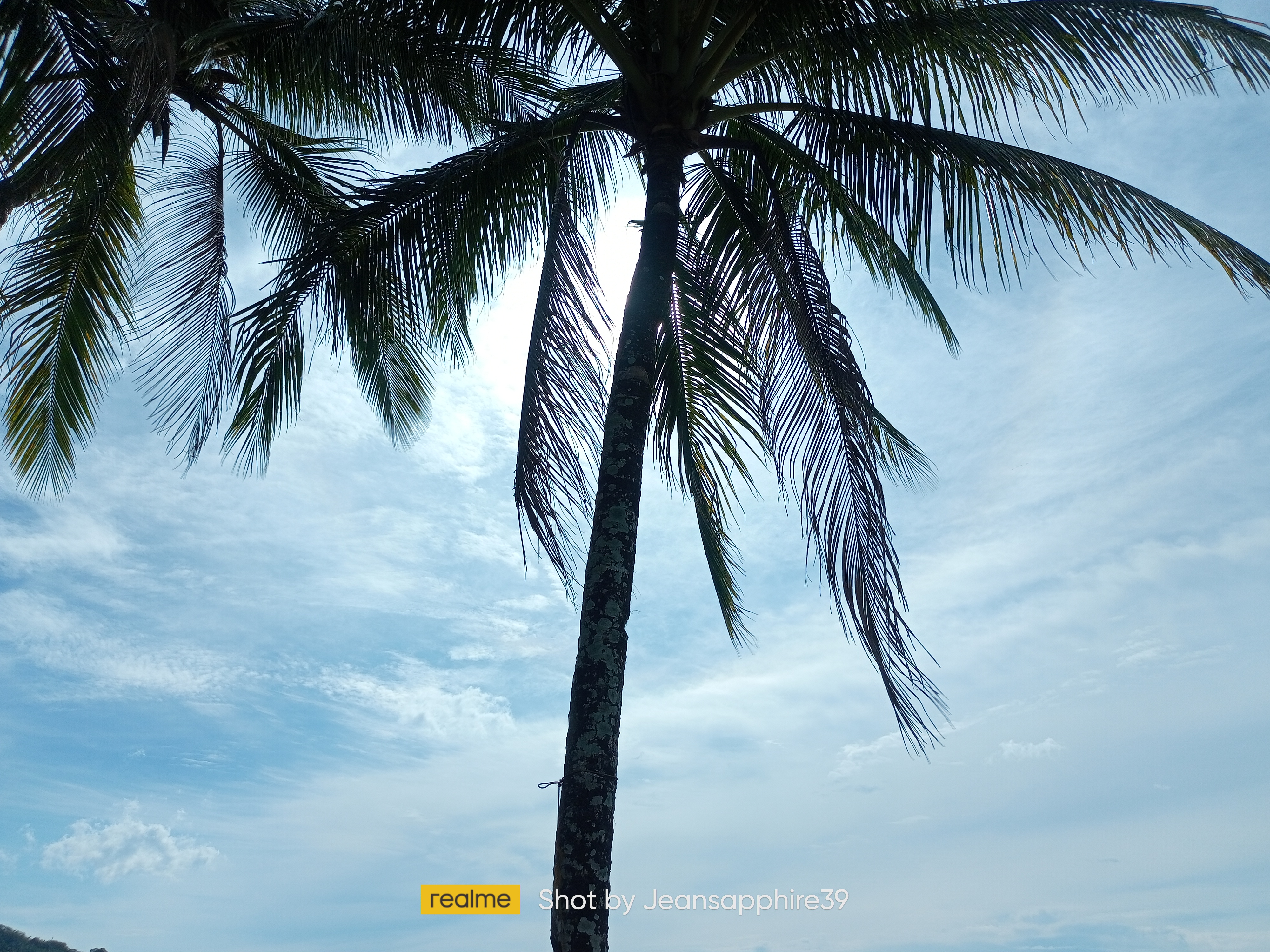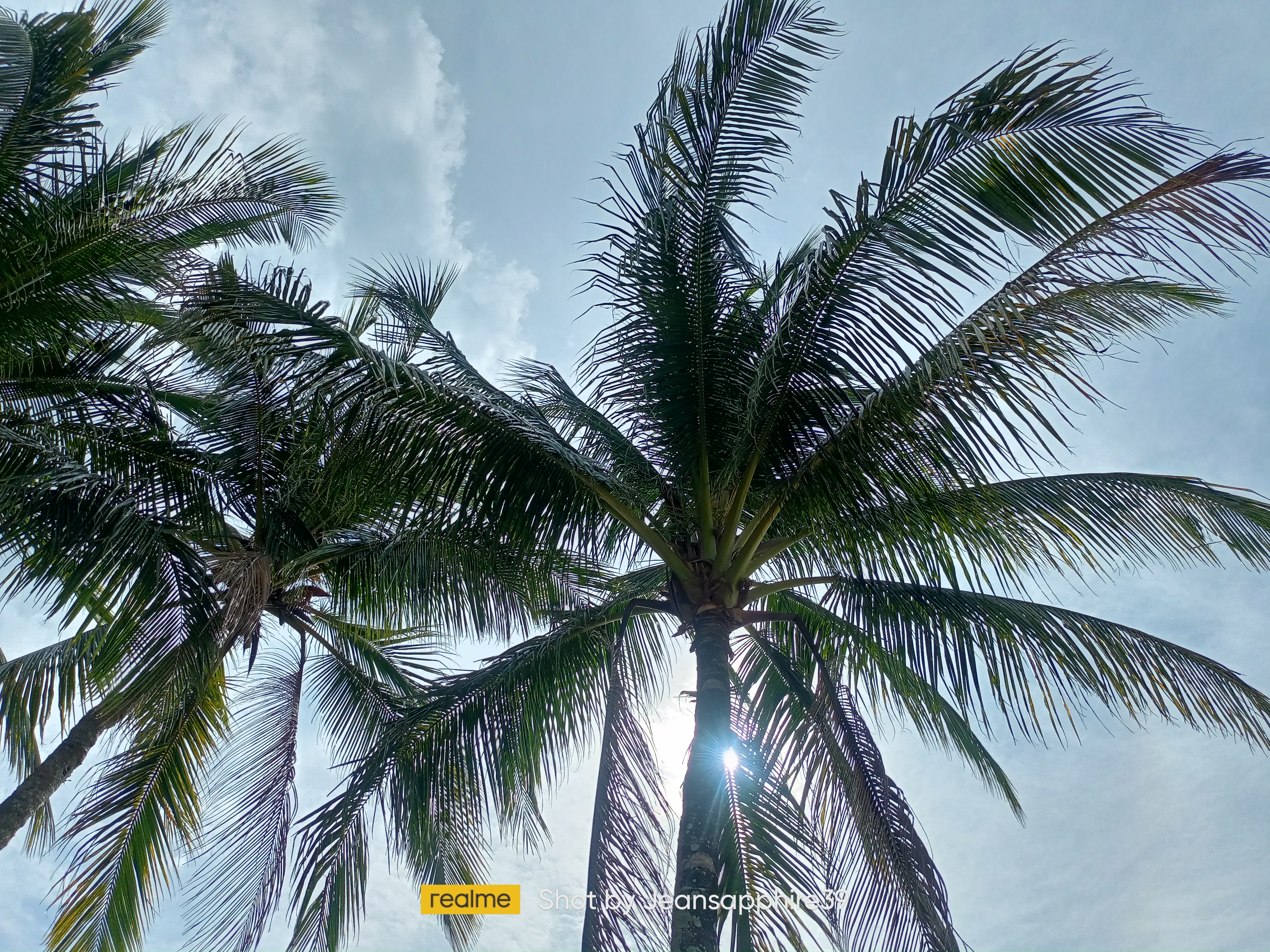 While I'm sitting at the side of the railings I've seen the heat of the sun at the back of the coconut trees. I can't stop clicking my phone lol. It's freaking hot that time, it's 3pm only hehehe. That's the reason we can freely take some photos without photo bombers.
This place is really awesome that you really want to come back. I always appreciate the true beauty of our nature. I'm glad that our place is not really polluted like other places. As you can see we still have a lot of trees. A greeny environment though I'm not a good photographer but I really try my best just to capture the nice angle.
Some random photos....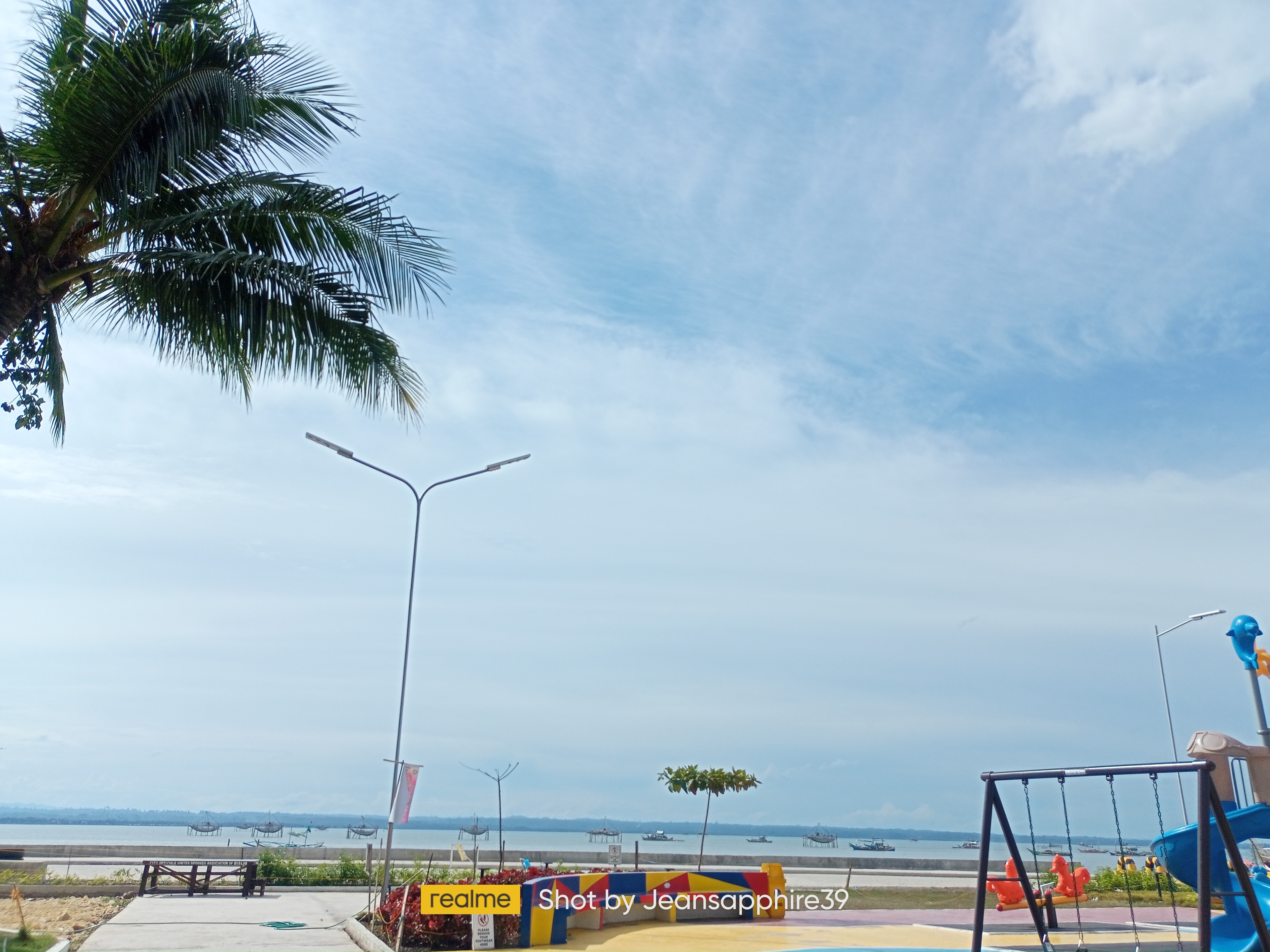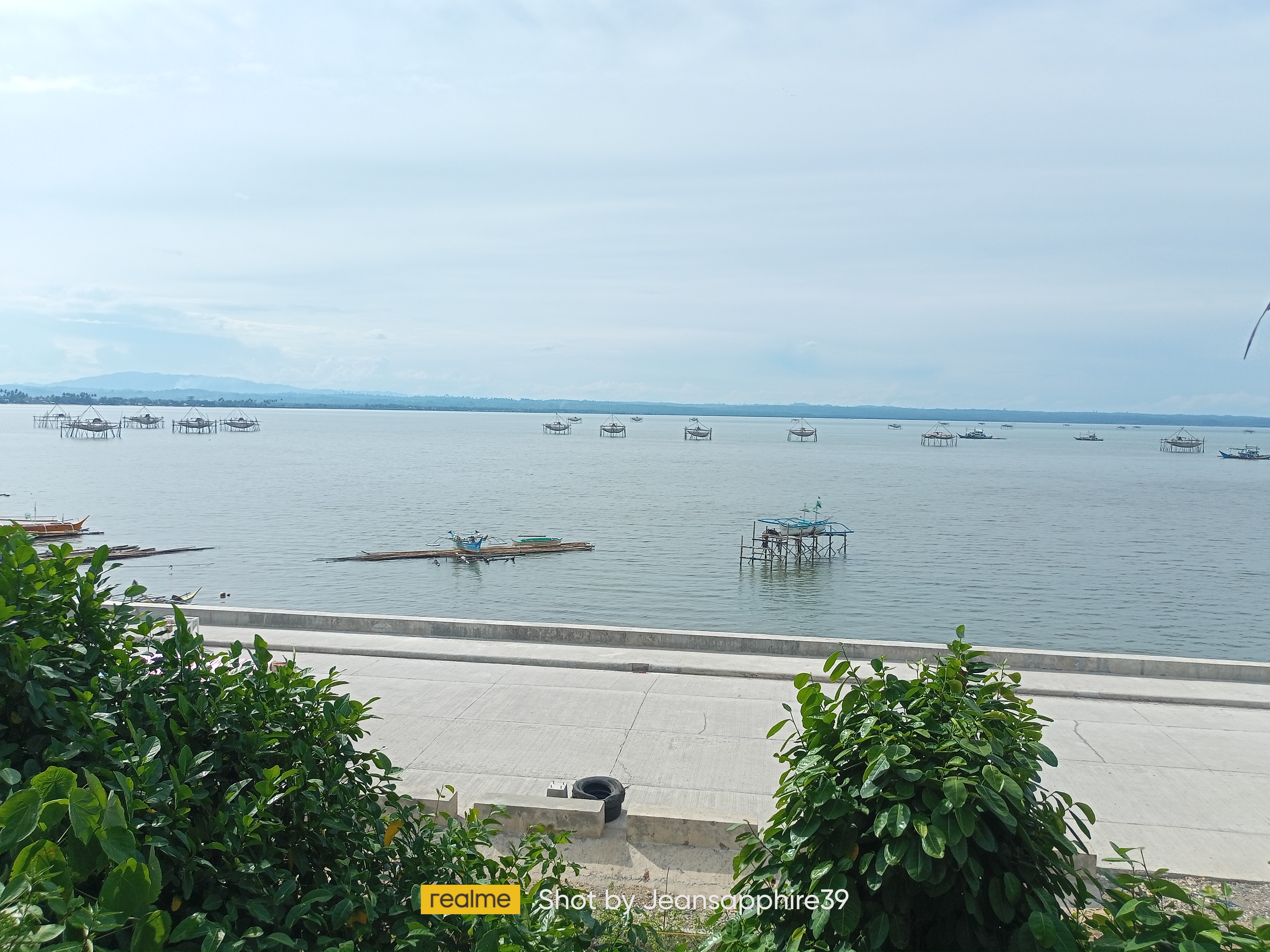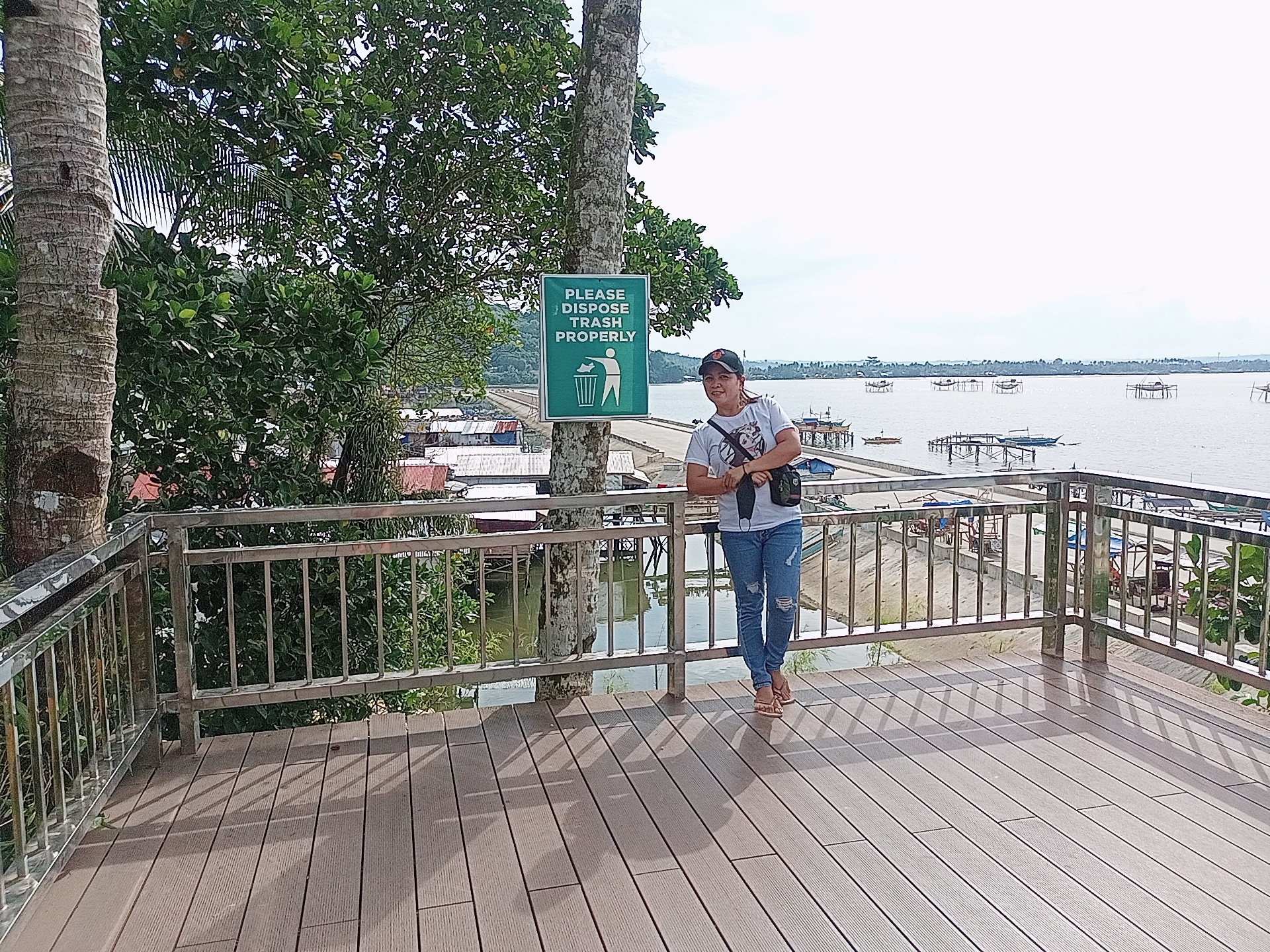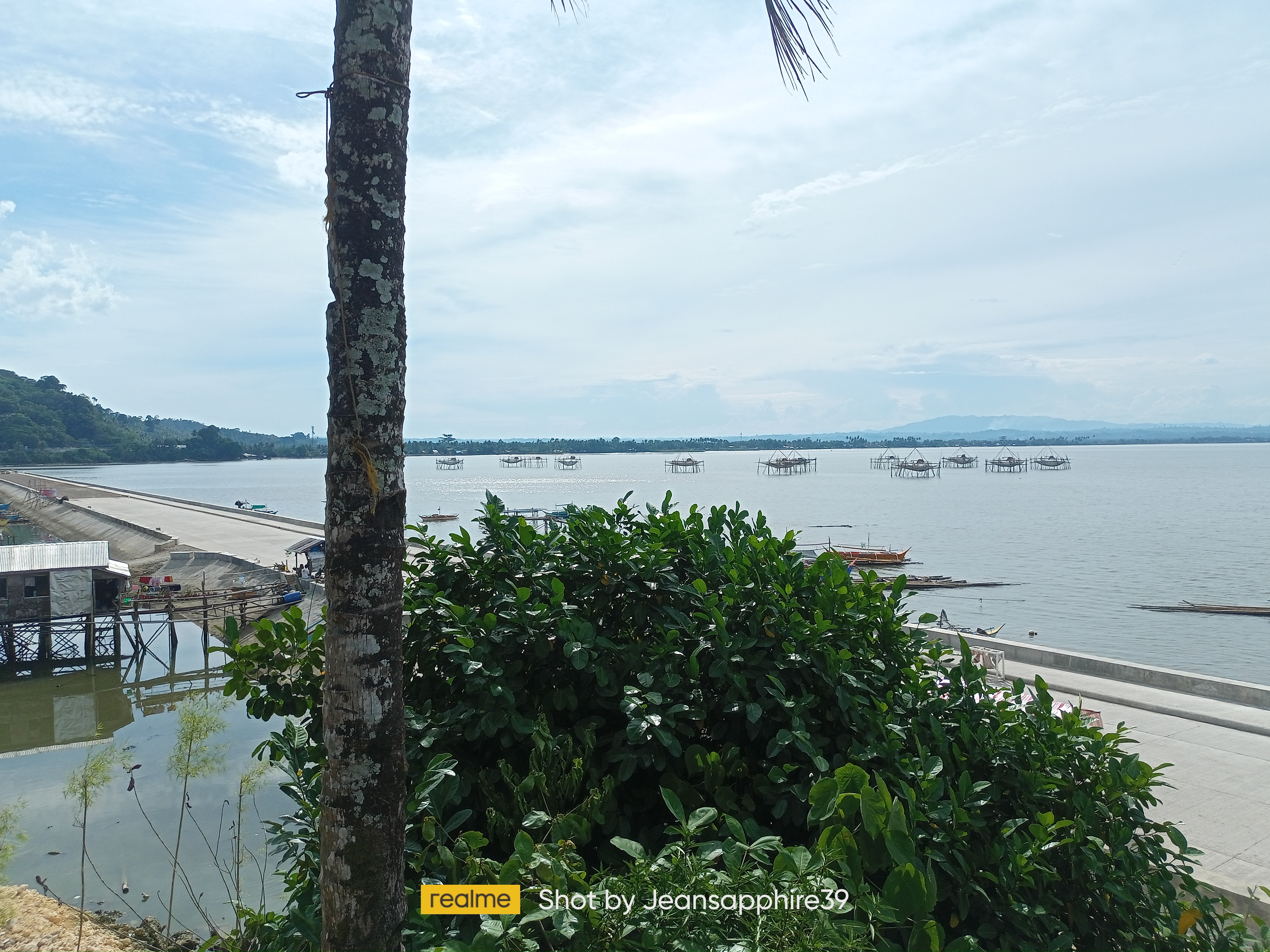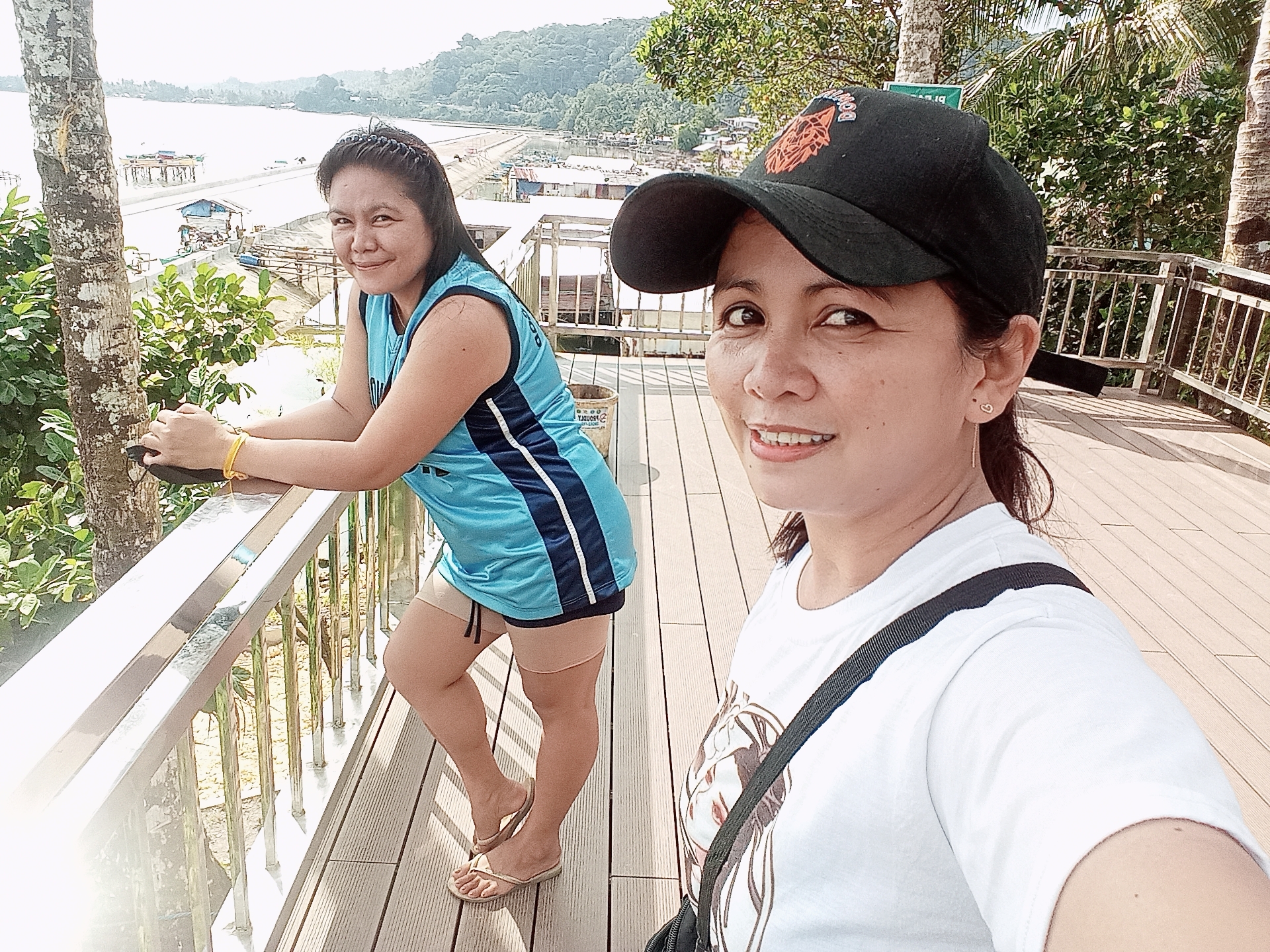 (Mhe and my friend Annalou)
How I wish I have my own house at the beach. It's one of my dream. The breeze of the sea have a big impact for me, I feel that I'm in a paradise. Here comes my freaking imagination. Since I'm kid I'm always at the beach. My family also love to hangout in different beaches. It's one of my happy pill. Then every time I have a problem, I choose to stay in this place.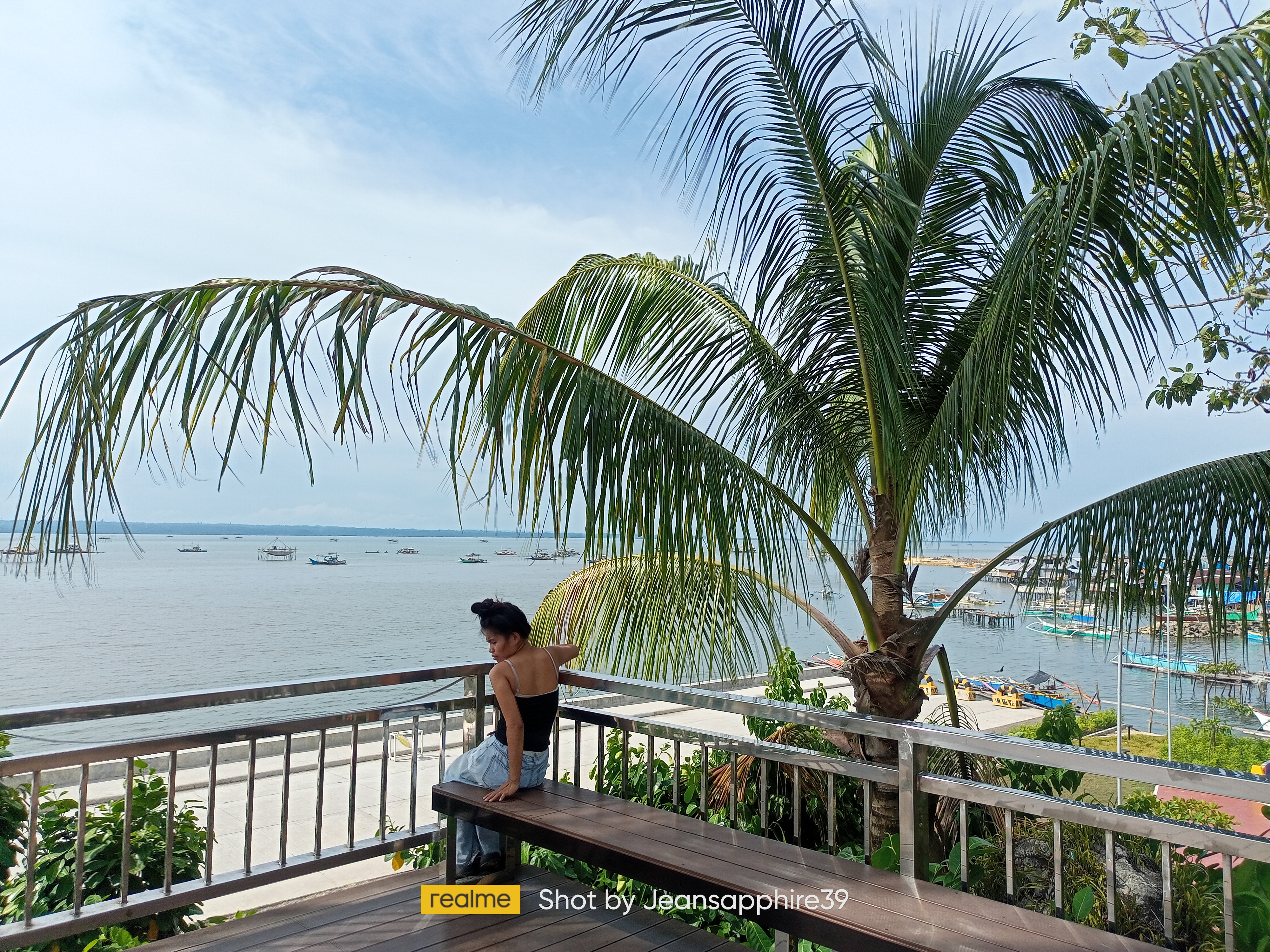 ( Anonymous girl that she's in pain)
While I'm taking some shots. This anonymous girl catches my lens. I zoom it, oh my she's crying. We decided to go to other corner. We don't need to disturbed her. We know the feeling of being frustrate that we need to understand also. I've been there many times in that situation. We need some space so that we can make a right decision in life. We are just human that we can encounter a different kind of trials. All we have to do is to be strong. Keep that in your mind not only in your heart.
All the photos are originally mine...
Shot by: realme C25s
September 16,2022
9:09 pm
Friday
Philippines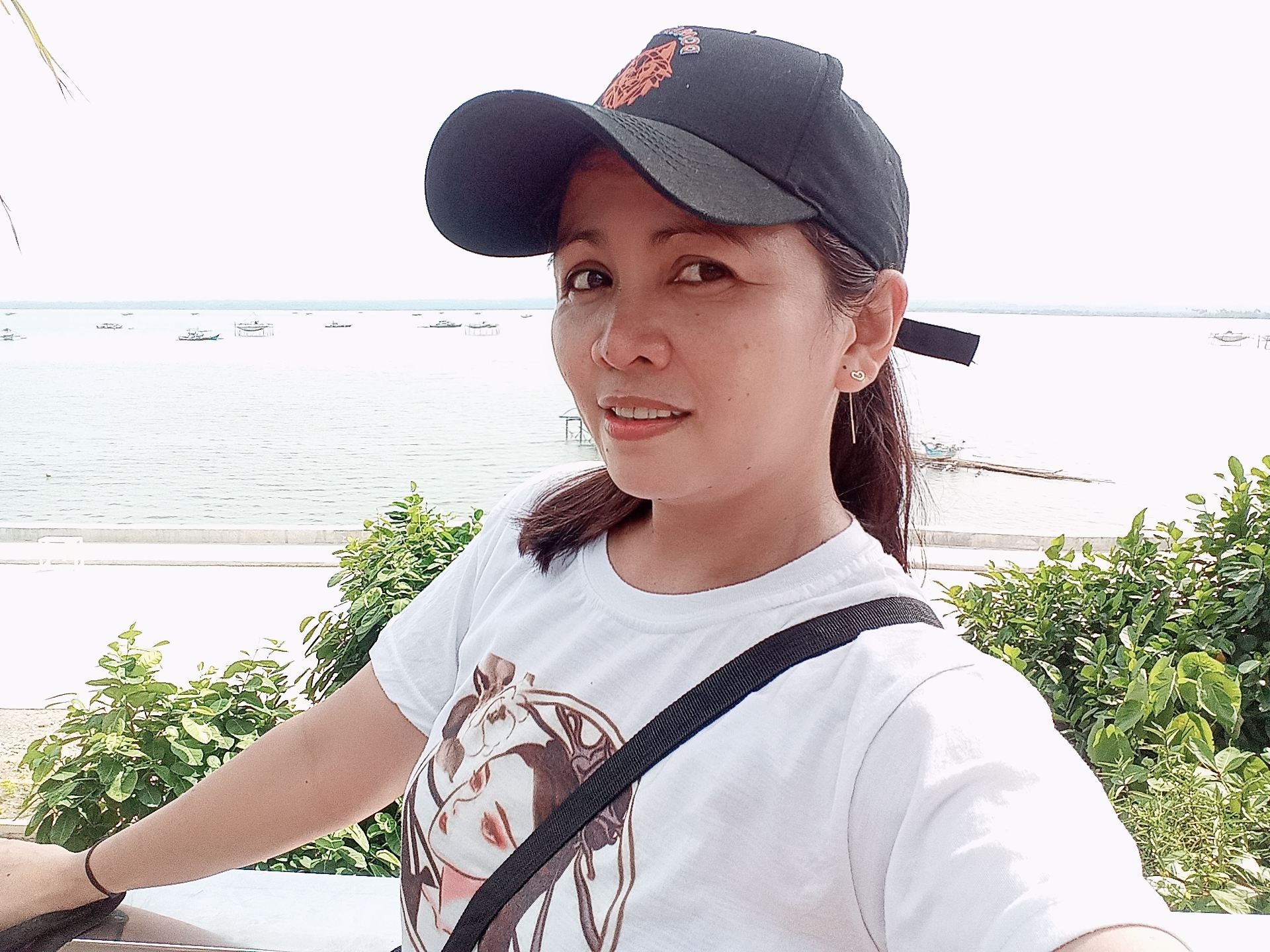 The fighter mom,
©Jeansapphire
---
---