A walk to my godmother's house
Alloha hivers!
Hello everyone! In a certain ways I've been blessed having a godmother that willing to help me. When she need me also I am not hesitant to help her. By the way she's my godmother in my wedding last 2005. She's our neighbor for few decades and a friend of my mother. Then yesterday she visit me here.
That time my son been massage with our manghihilot. It's been 2 days that my edlest son is sick due to severe headache and high fever. Then ninang said "can you bring her to my house because your ninong also is not feeling well". So I tell her "I'll bring her ninang when she's done with my son". Here in the Philippines were not fond of doctors if we got sick. Some people called it doctor quack quack the manghihilot. If we have some body pain we prefer the manghihilot.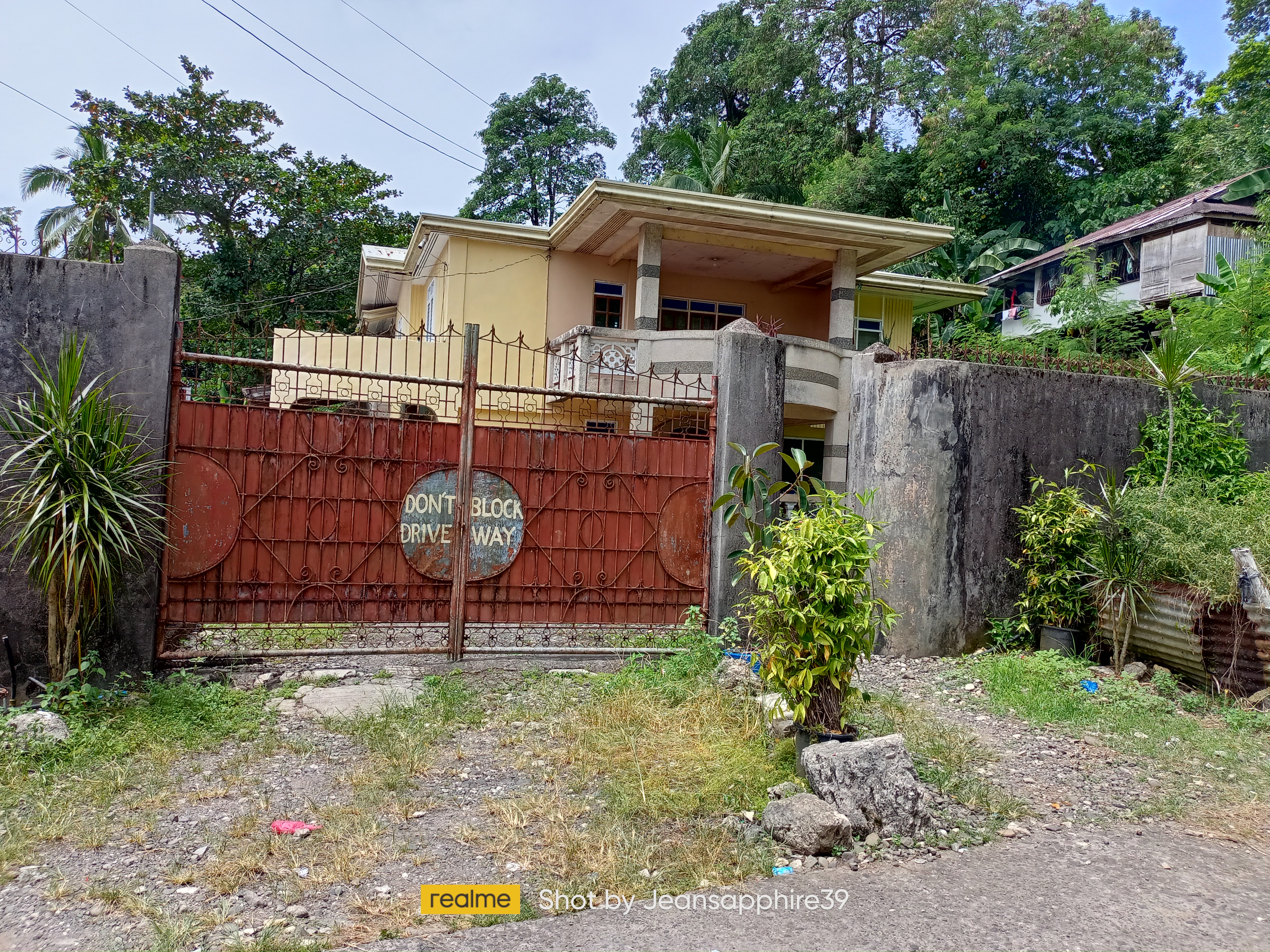 (The house of ninang)

(We're heading to ninang's house)

( The Baptist school)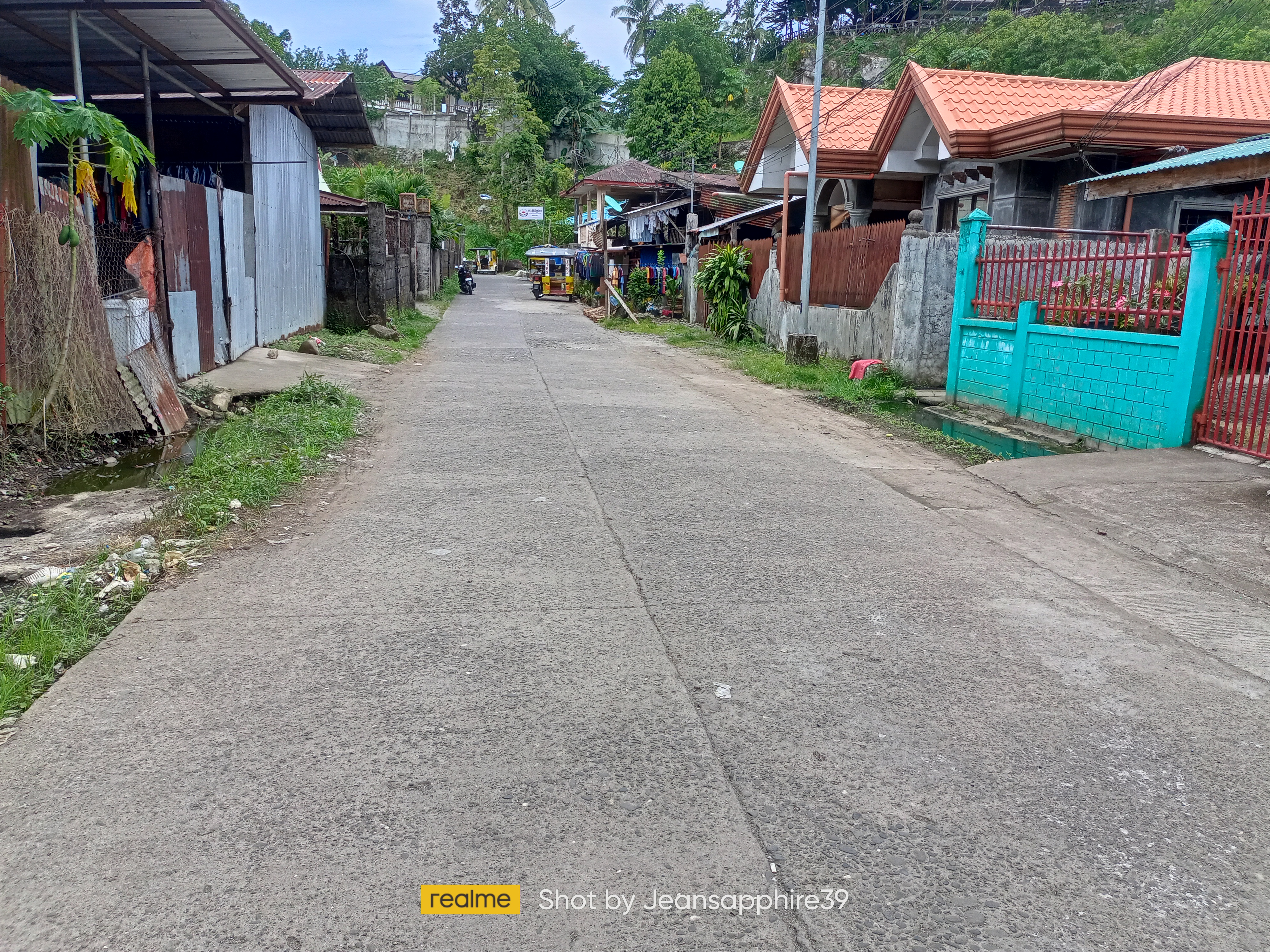 (Guasa's street)
A walk to my godmother's house makes me happy because I'm not always there in her house. Ninang's house is located in the other side of the street, not so far. A few steps only but we can pass the kindergarten school then the ASA Phippines. The weather is quite hot because it's around 10am in the morning.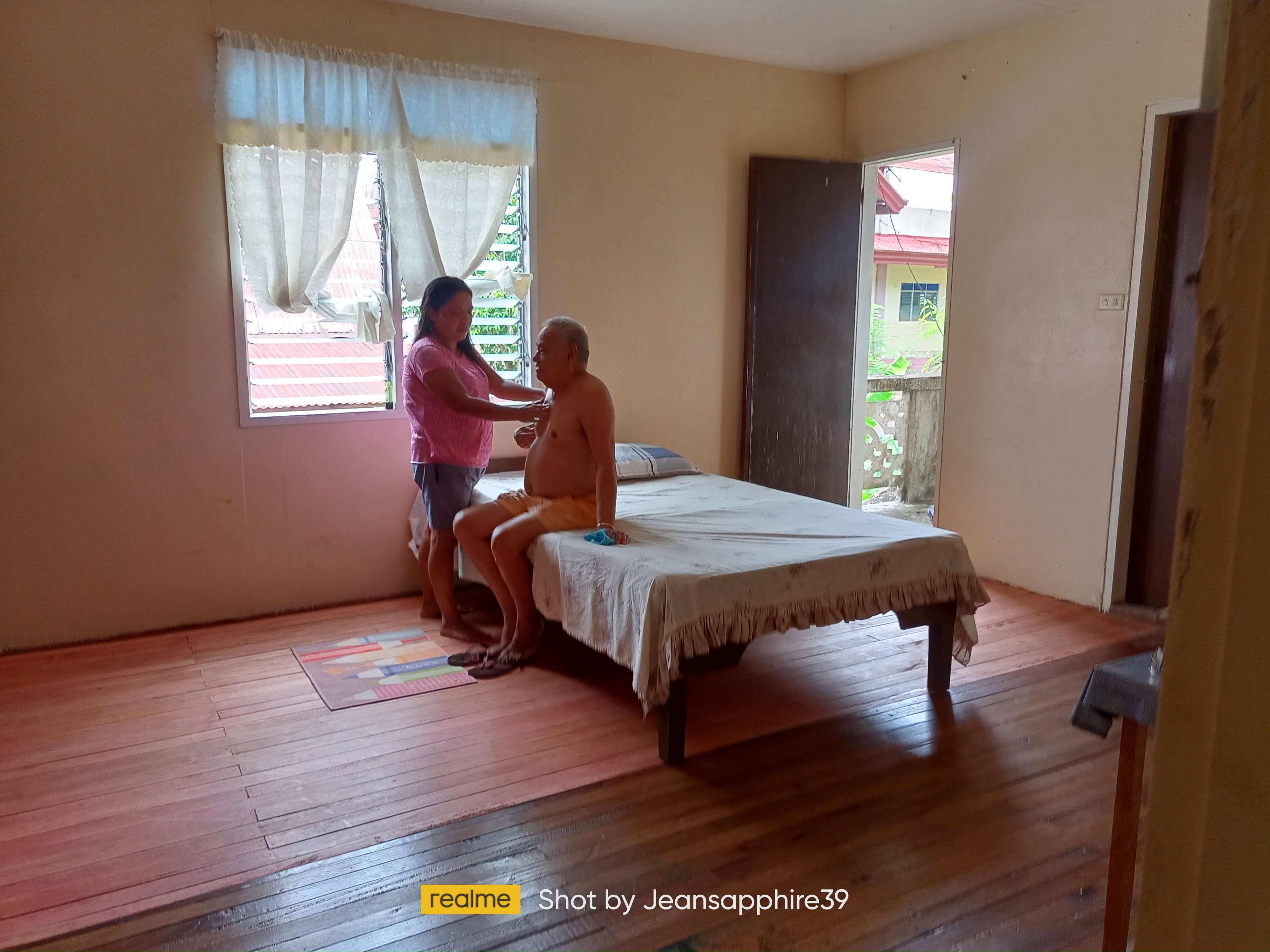 (It's ninong and ate Inday the manghihilot)
It's ninong Rosendo, the husband of ninang. Ate Inday start the massage session lol. Actually I've been renting that room for almost 4 years. Ninang's house is a boarding house but im the only one been rented upstairs. The room is so big so I ask a favor to ninang to rent it then she agreed.
They have an adopted son but his living at Cebu City. Got married also and he just visit only his parents during Christmas and New Year. By the way the 1st floor got a 7 rooms. All been occupied and it's their business for many years.

(The terrace)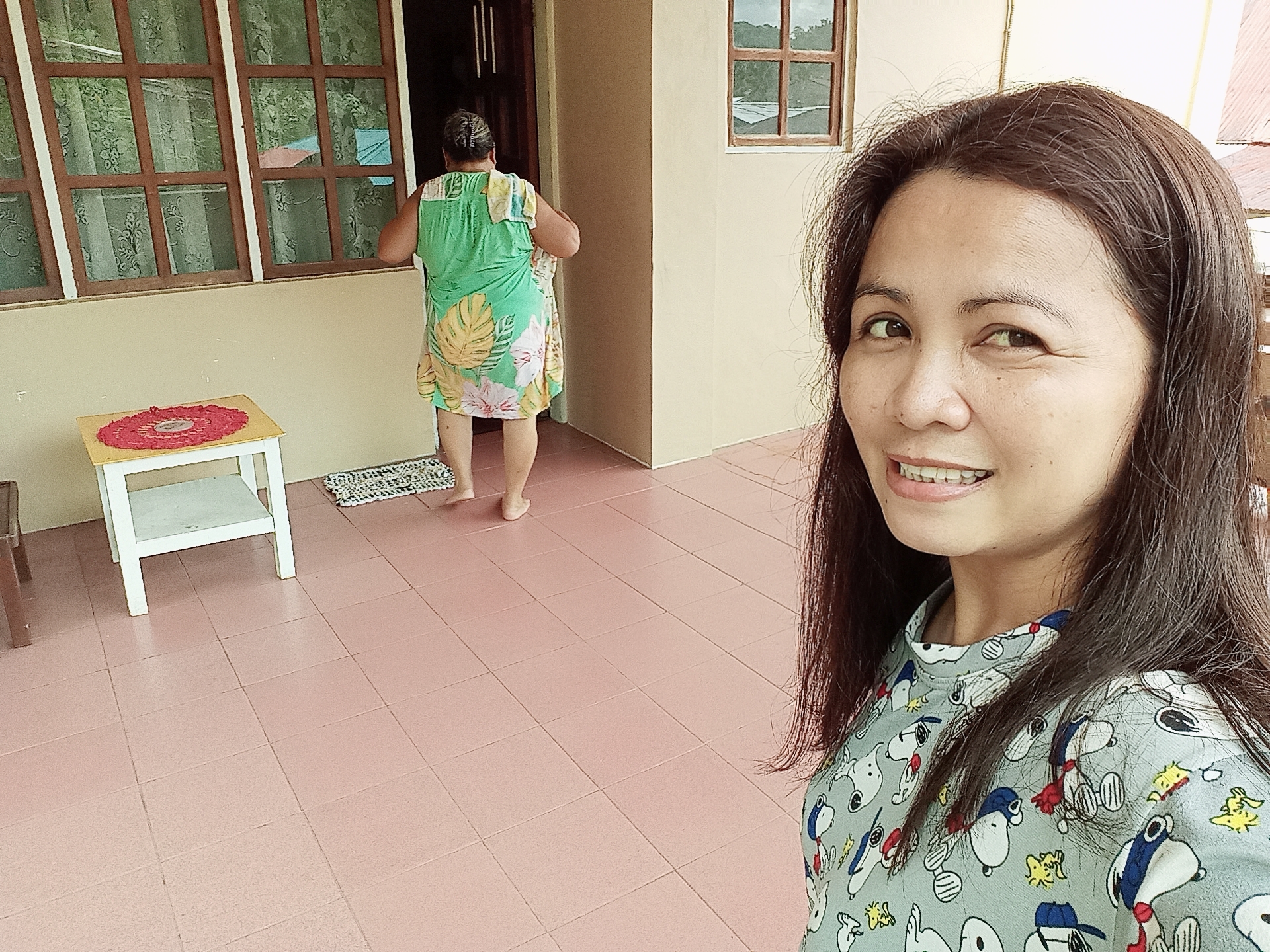 (It's ninang Ester and mhe)

(The view upstairs )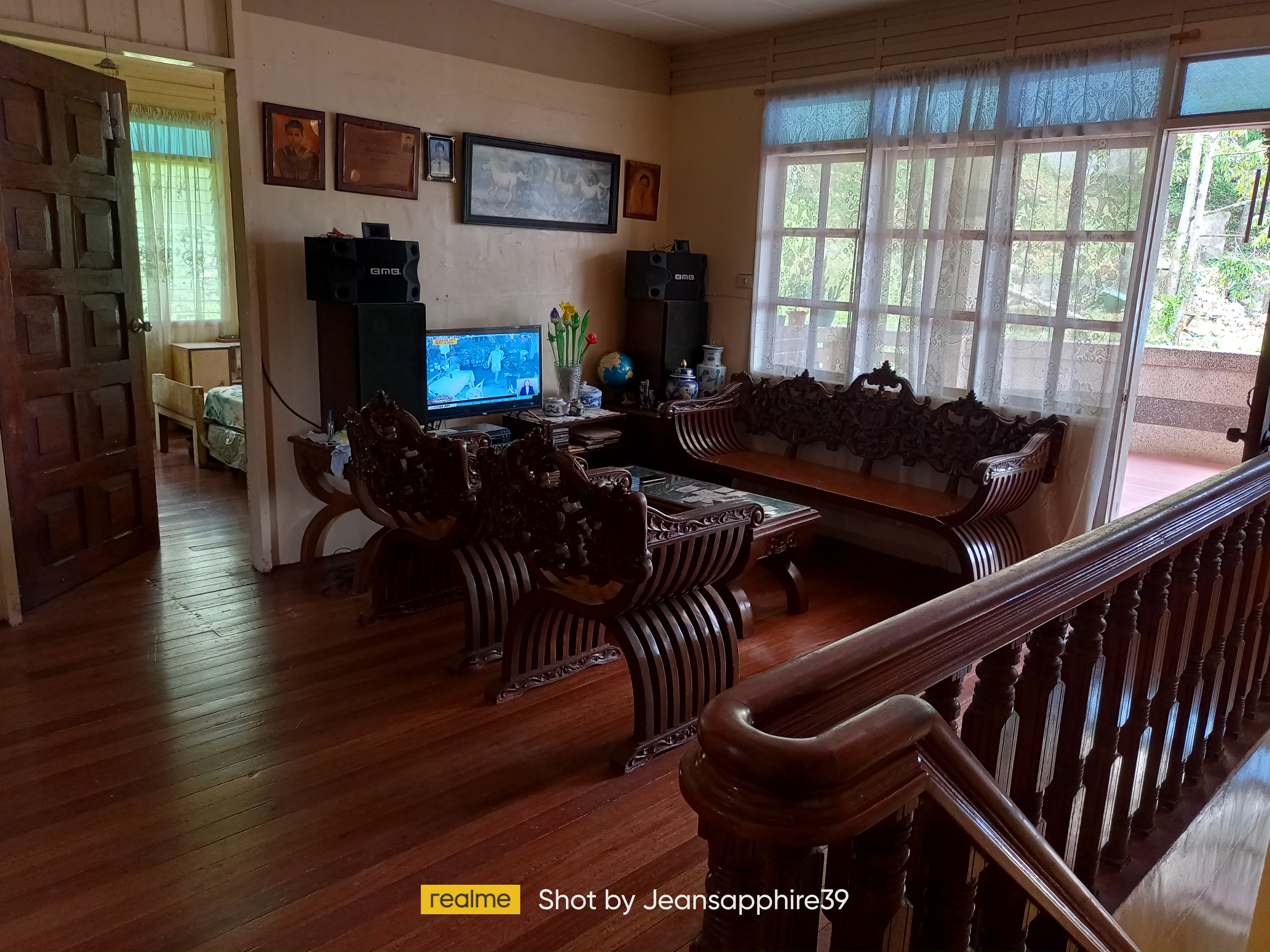 (The living room)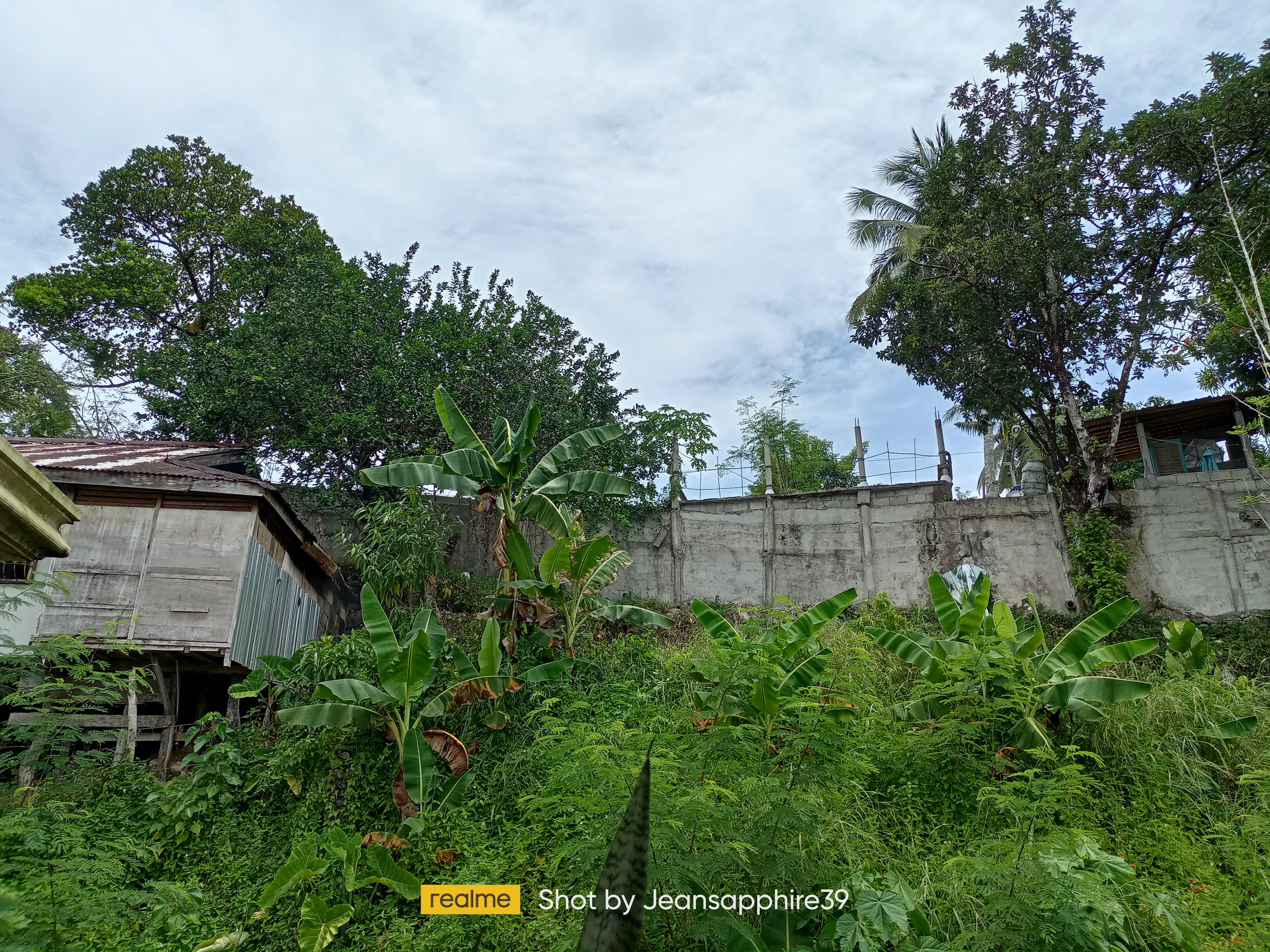 (Another view upstairs)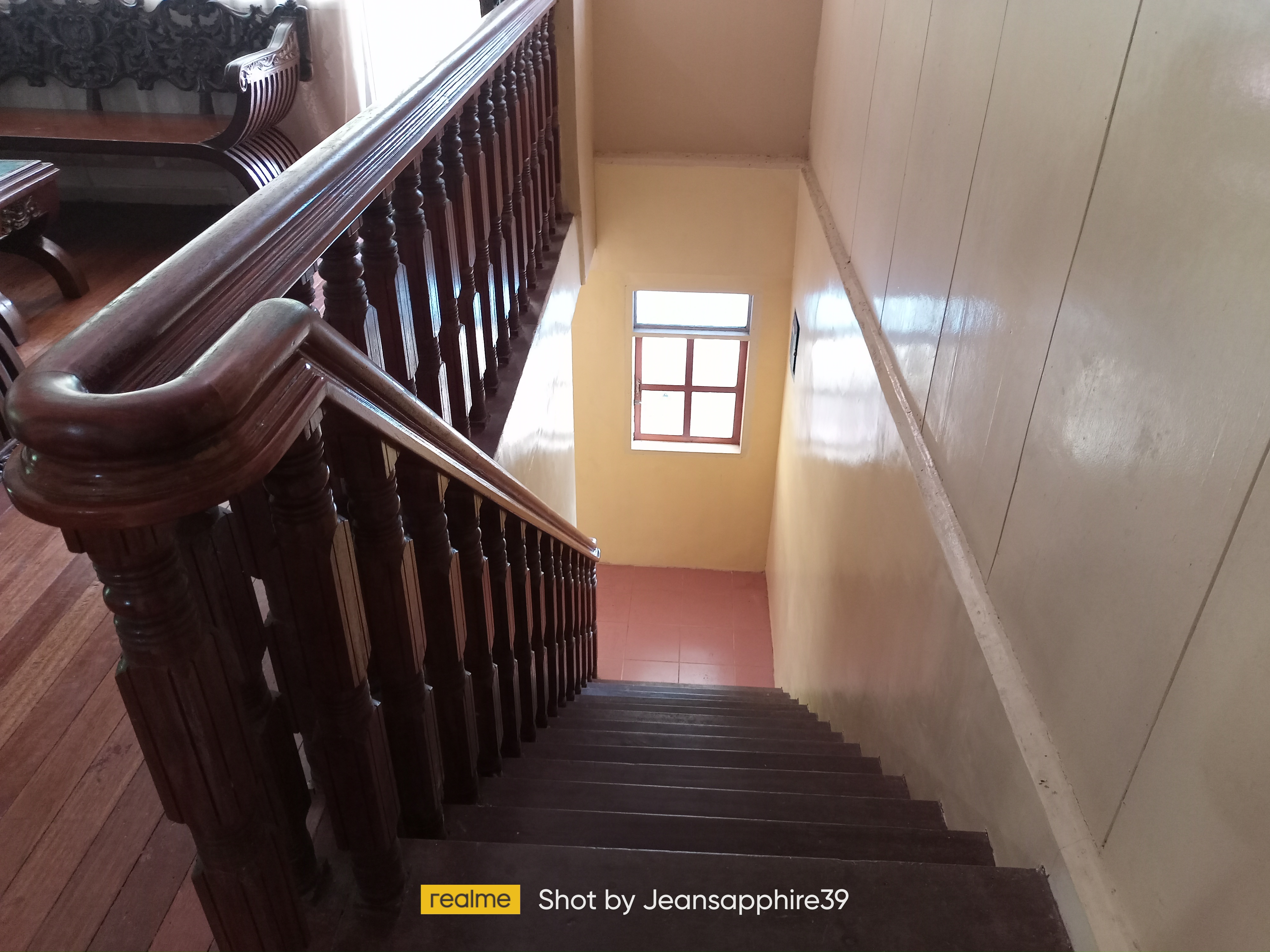 (The staircase)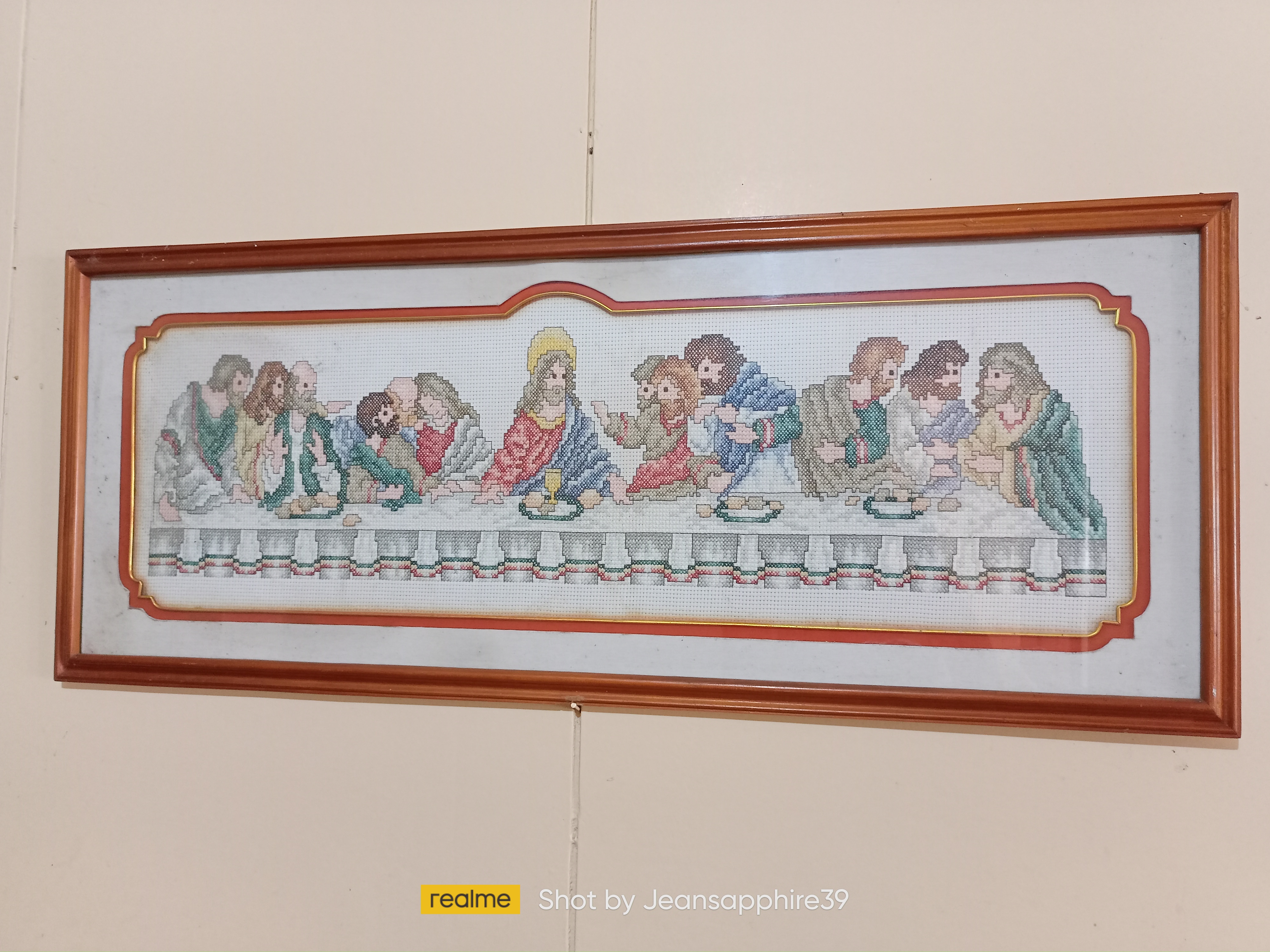 (The last supper crostitch)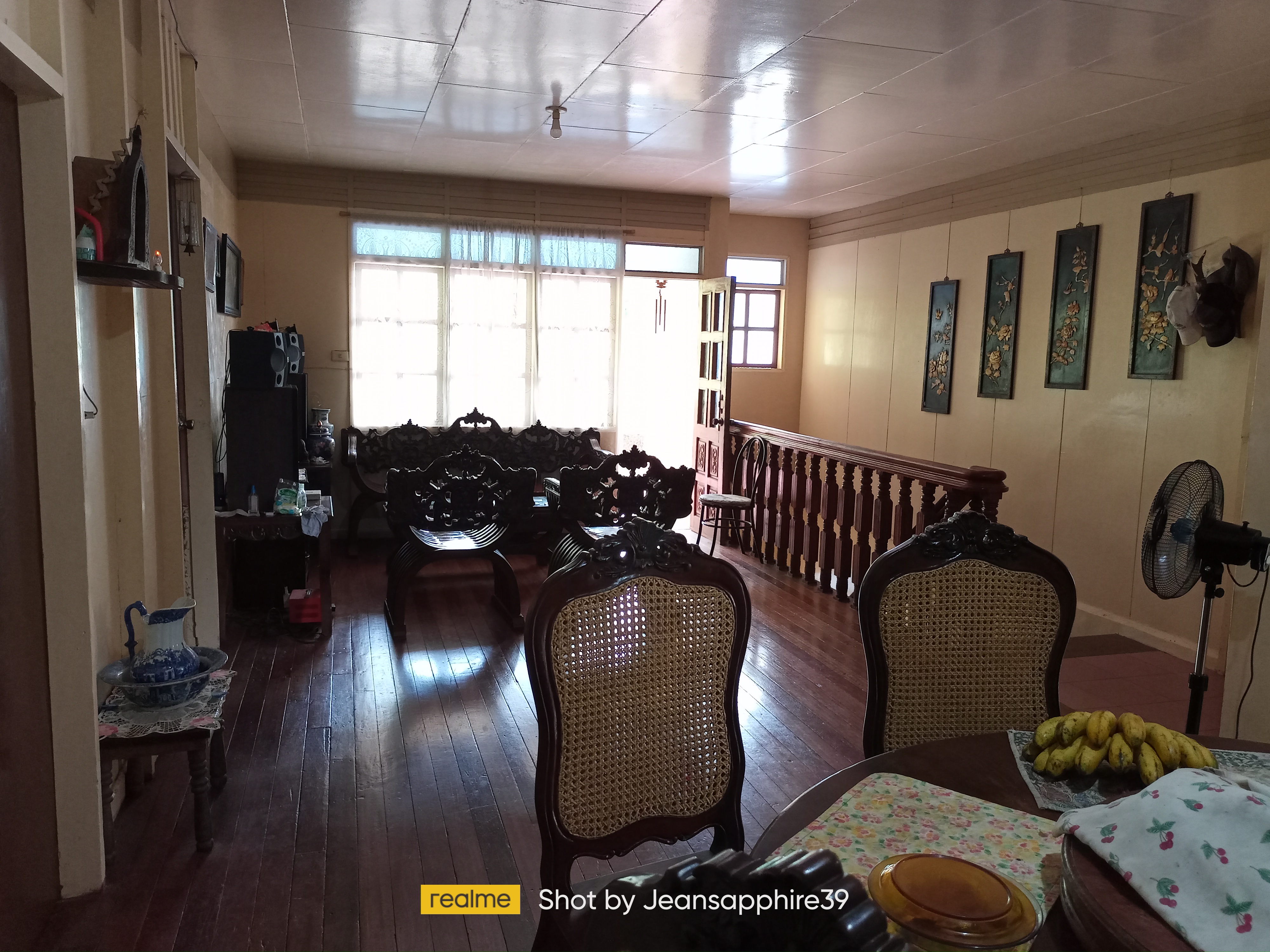 (The living and dining room)
While waiting to ate Inday to finished I'm roaming around the house. I've missed the terrace so much. I loved to stay in that corner and listening to a music using my phone. As you can see the view it's so relaxing, right? Full of greeny objects. We really sorrounded with a lot of trees.
The Mini Garden of ninang...

(At the top is the grapes😍)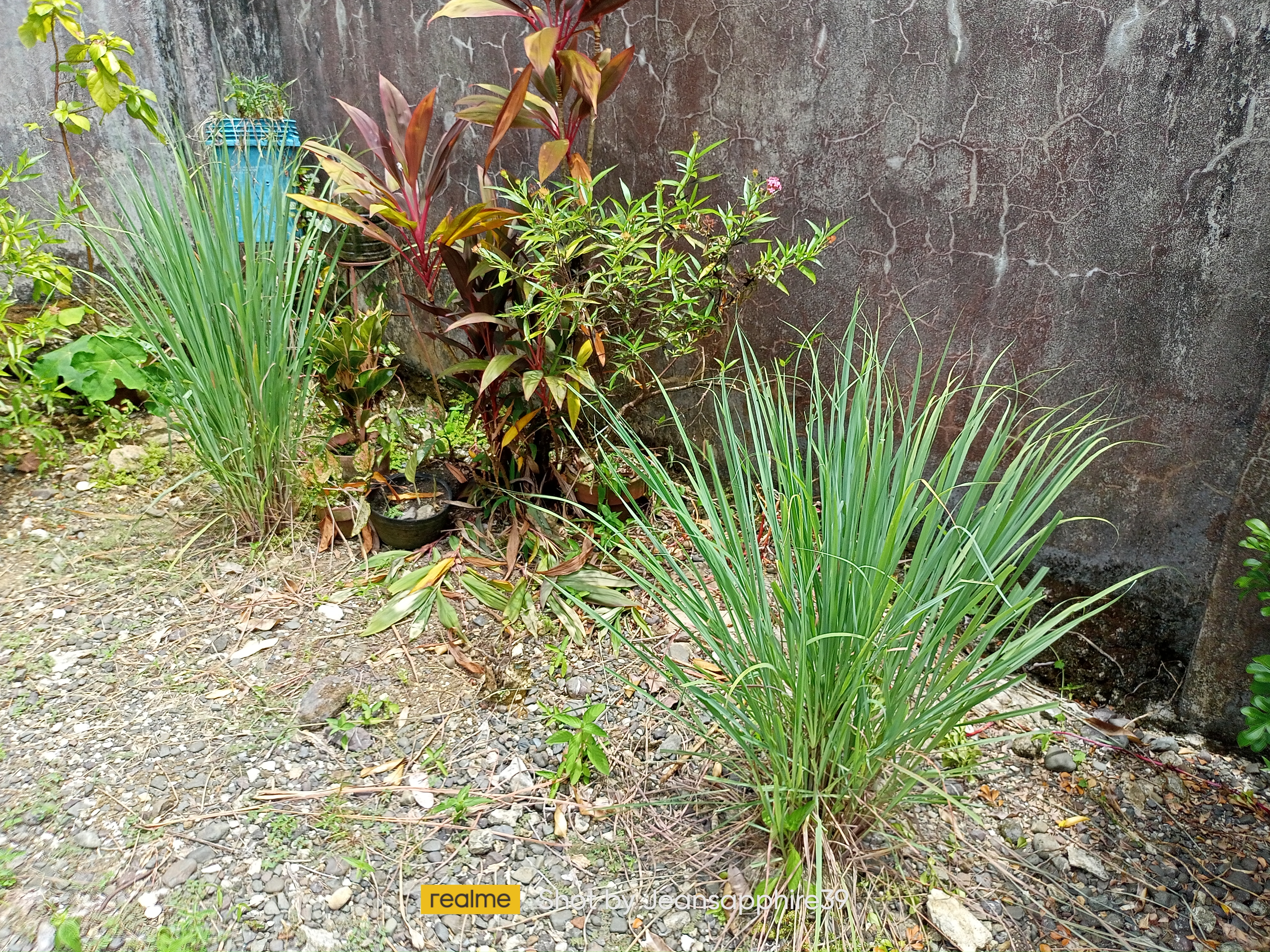 (The lemon grass...)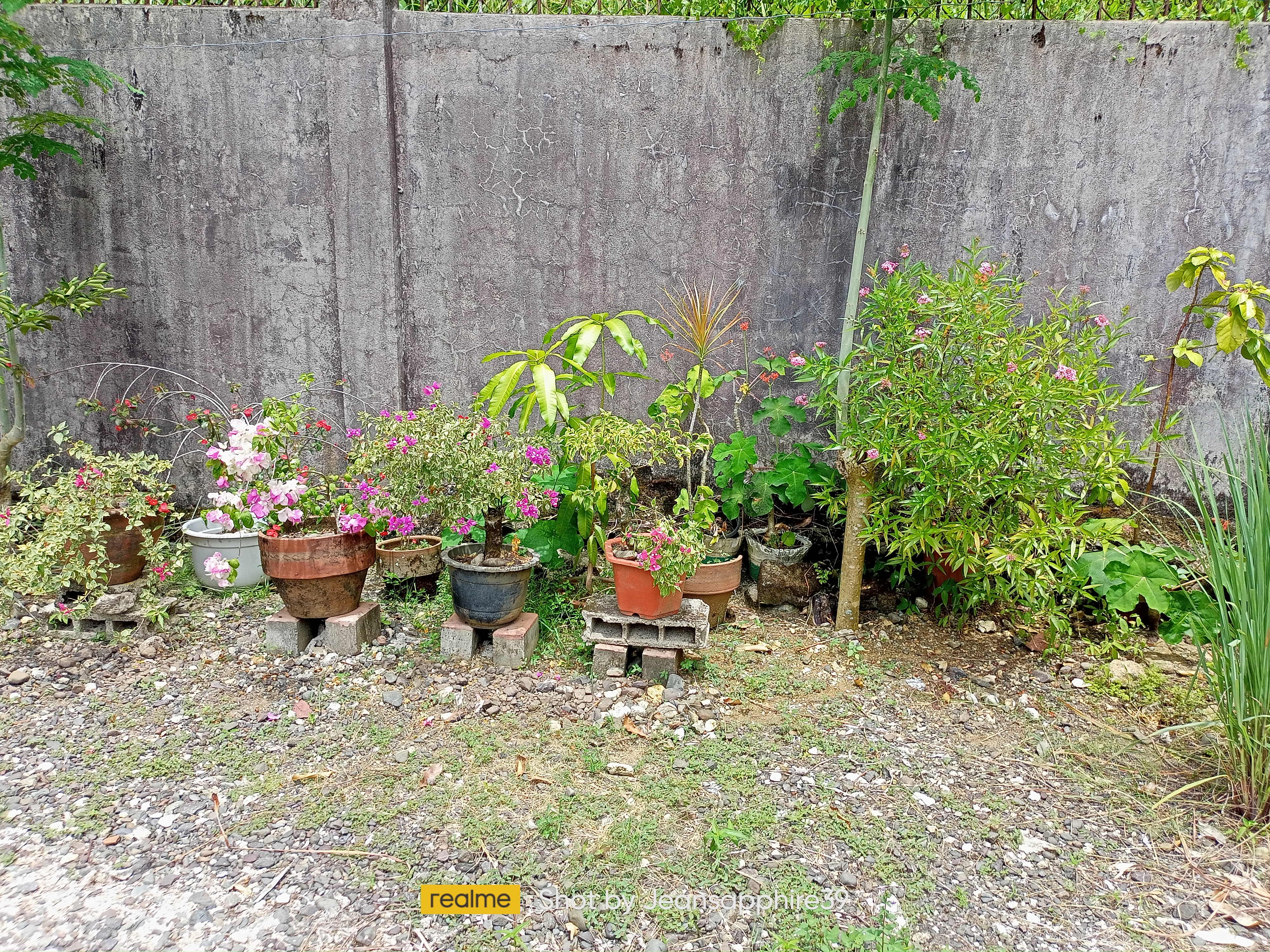 One of the hobbies of ninang is planting a plants. A plantita. I never thought that ninang will plant a grapes, it's a wow! I expect that it could be a Ridge Gourd but I'm definitely wrong hehehe. She had a lot of plants but I never captured all because it's lunch time already then I need to go home.
The bonding we had with ninang is priceless. Even were not related in blood but she treat me like her own child. She always share what she had and even her son JO had always a pasalubong for me when he got home.
That's all for todays blog and always remember be good to others.
All the photos are originally mine
Shot by: realme C25s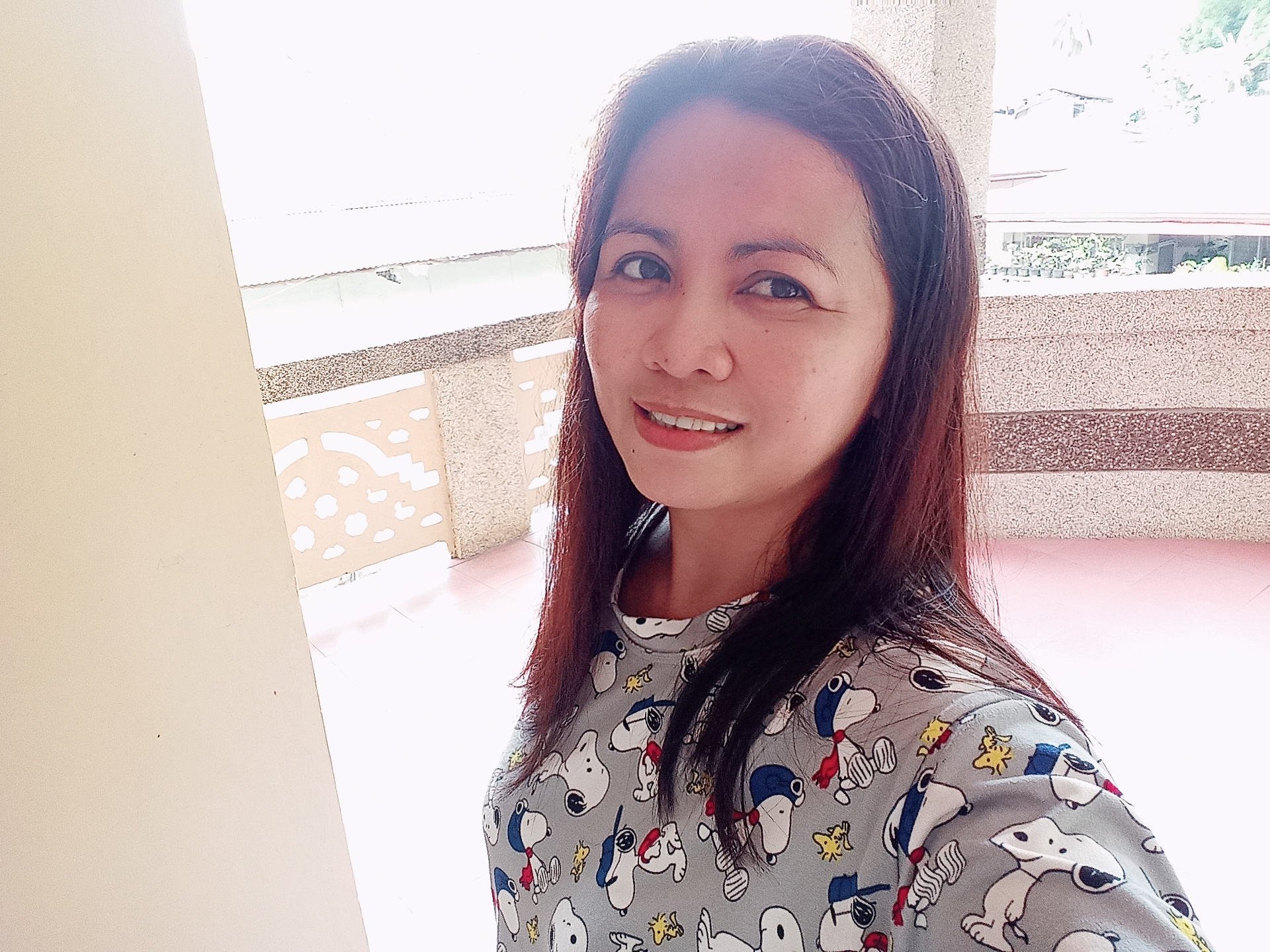 September 8,2022
10:34 pm
Thursday
Philippines
The fighter mom,
©Jeansapphire
---
---