A long travel for us
Hello hivers!
Its been a long time since my last blog here and pardon for that. Due to my busyness as a mother of a 2 sons. I'm the only one taking care of everything coz my partner is an OFW(Overseas Filipino Worker). Being a mother is not an easy job and a multi tasking is the key. For todays blog I'll gonna share about our journey with my lil baby kulot.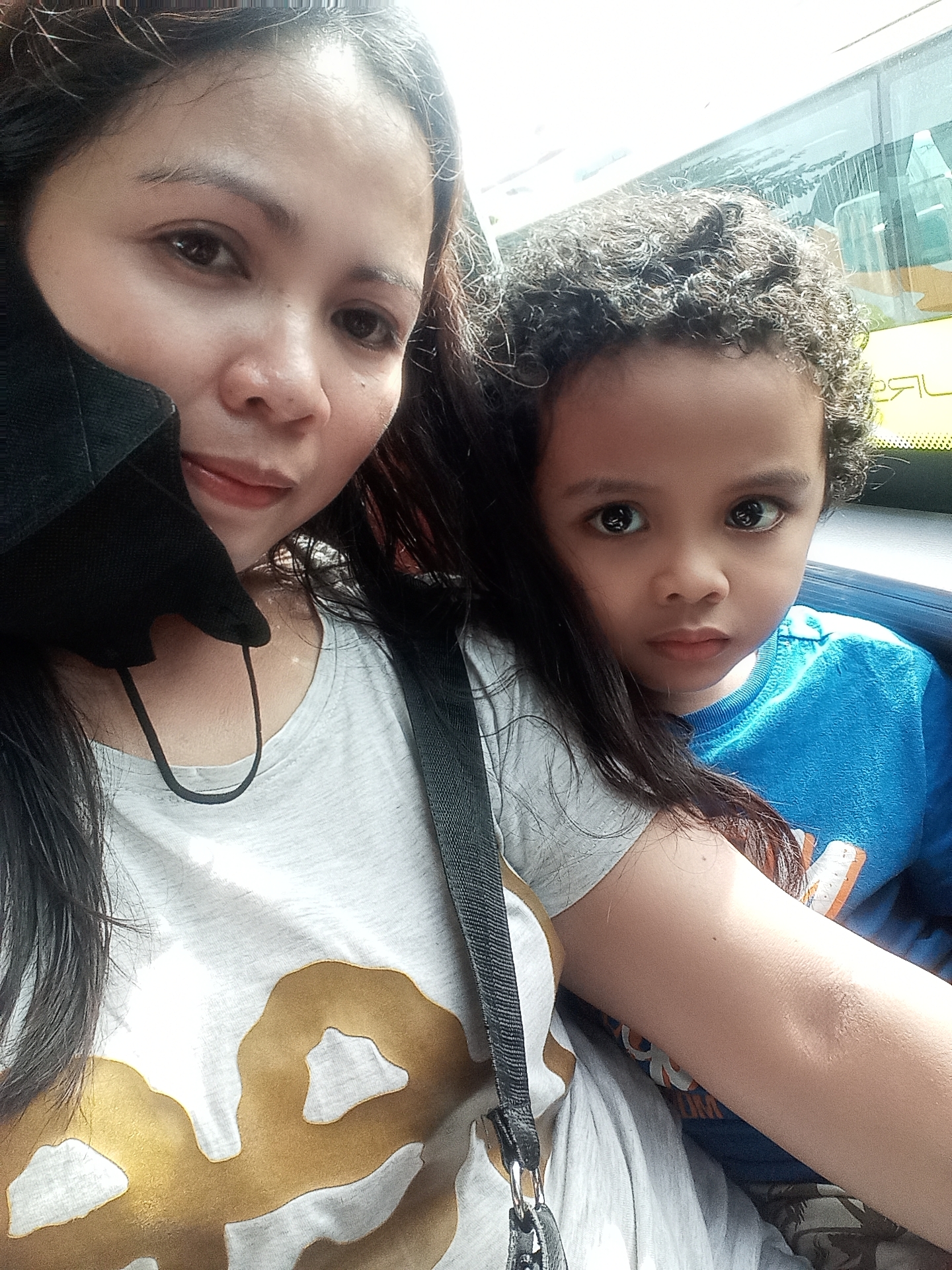 (Mhe and baby kulot🤗)
Last December 18,2022 around 8:00am where at the bus terminal. We will go to Davao city to fetch my partner. His been working at Singapore for many years already. His last vacation is 2017. Its been 4 years already and baby kulot is growing up so fast without seeing his father in personal. But we do a videocall via Facebook messenger everyday.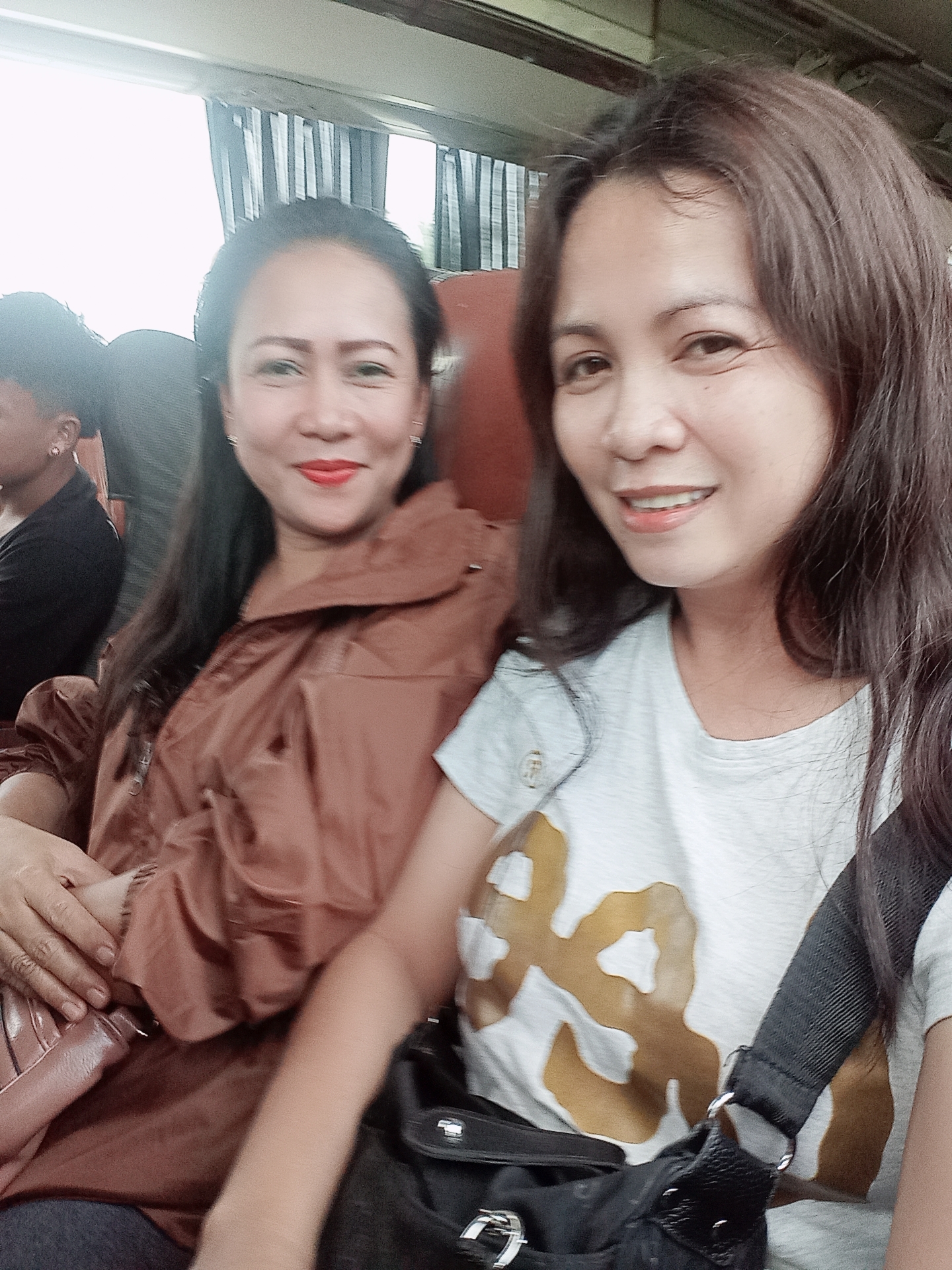 (Cherry and mhe😍)
Let's go back to the bus. I've been thinking what will happened on me while where travelling. It will be a long travel for us, about 7 hours from my place to Davao City. If I want to go to restroom I'll gonna bring my lil son there lol. But God been good to me. The batchmate of my elder sister is also at the bus along with his father. They will go to SPMC hospital for the check up of his father. Thanks to her🤗.
It's not easy to travel if you will bring a toddler, especially the stuffs. From clothes, milk, diapers and some essentials. I have few things only because I always prioritized his needs. I know some mommies are purely relate on me.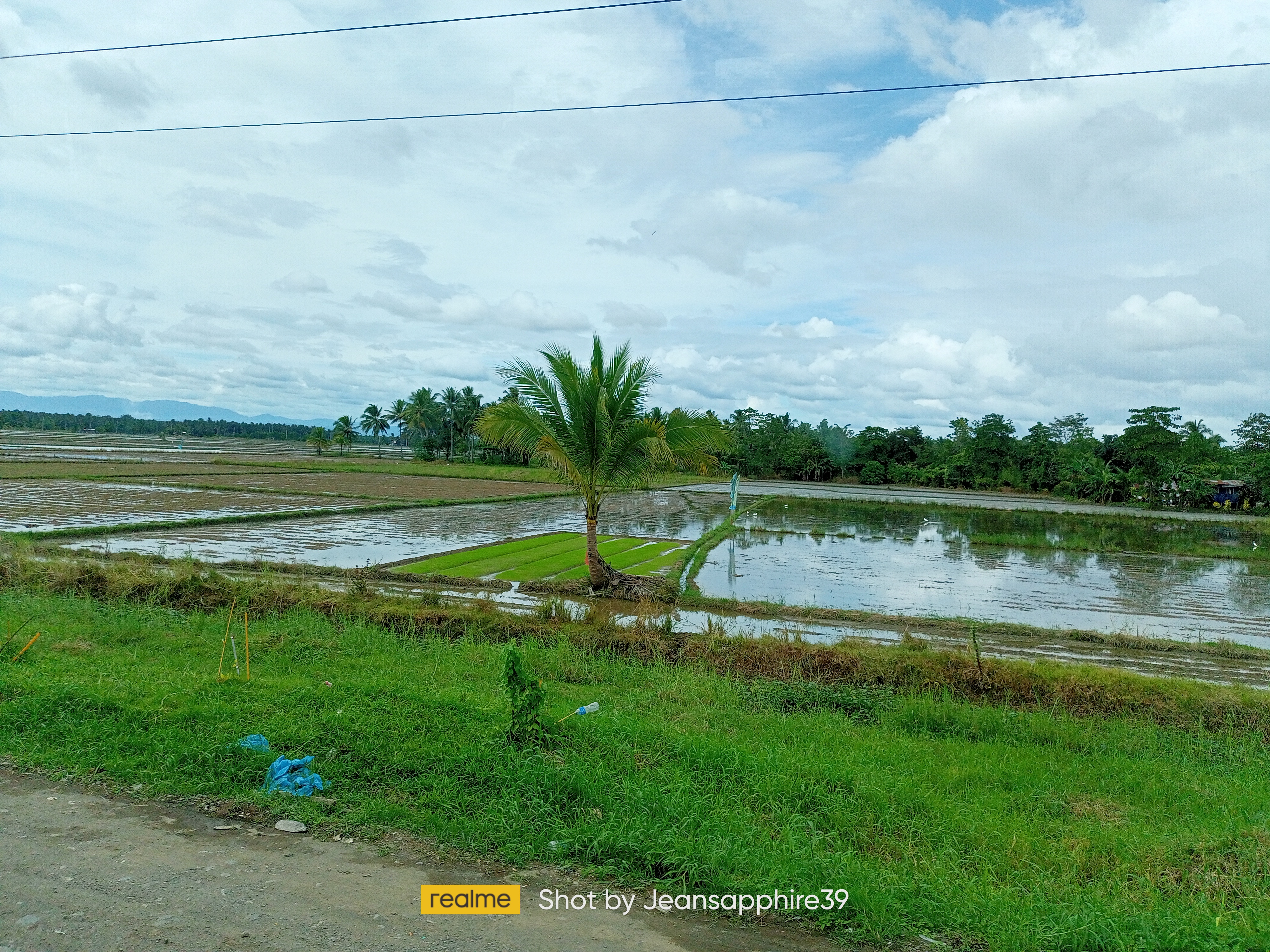 (Love this ricefield)
However if your living in a province this kind of views will not be missing. A pure nature for me, a greeny sorroundings that really satisfied my big eyes. A ricefield to all the farmers. We Filipinos are truly a hard working people. That's our best asset of being a Filipino.
LUNCH TIME...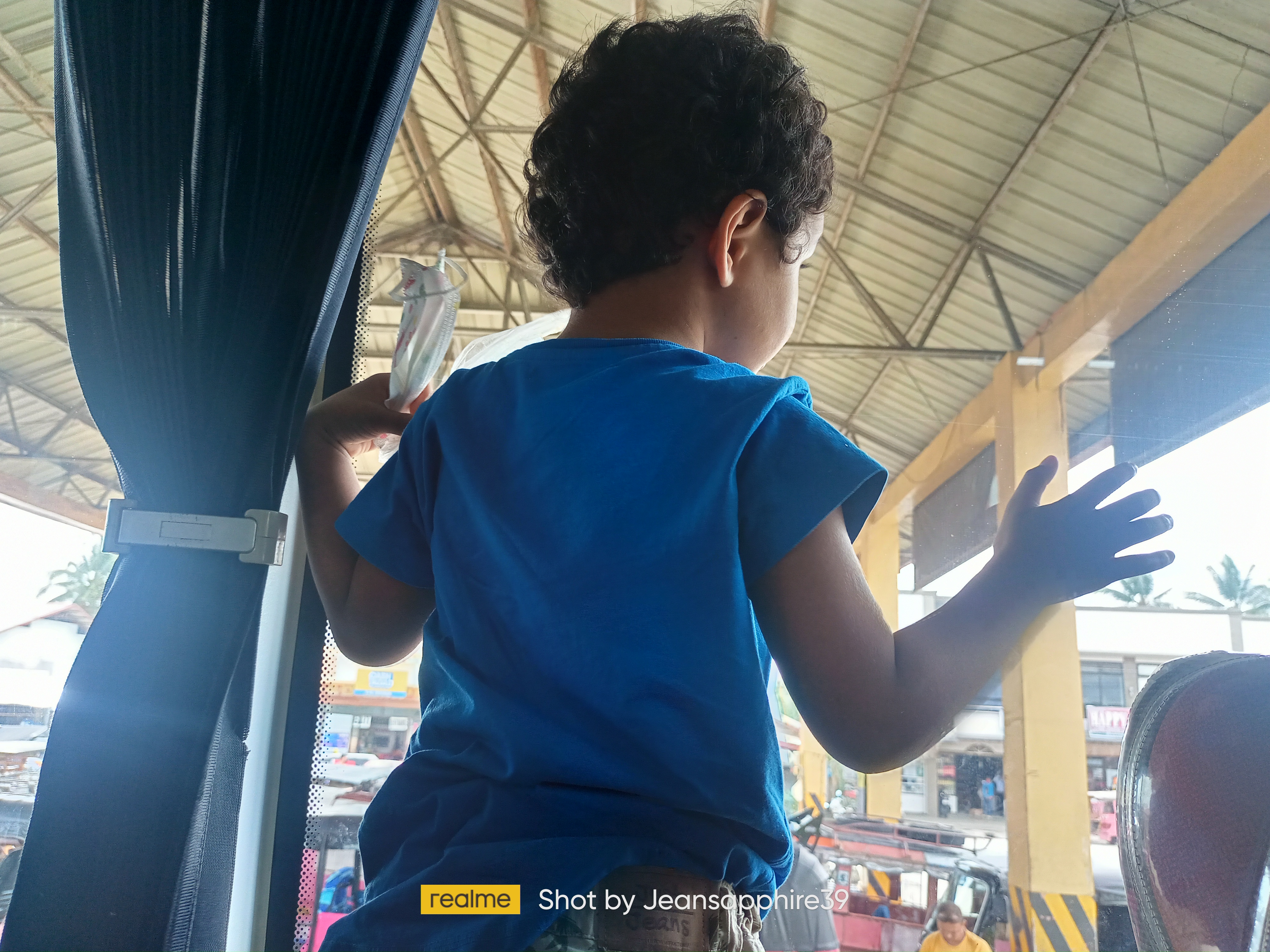 (His busy watching outside while I'm eating my lunch lol)

(Chickenjoy with rice ,my lunch)
I've decided to eat my lunch at the bus it's less hustle. While baby kulot busy watching at the window I rushingly eat my lunch. That's how mother do, right? Time management is the key.
Around 3pm were safely arrive at Davao City. Then my younger brother Angelo is waiting for us at the bus terminal. I'm so tired with 7 hours travelling. That I really want to sleep and have some rest.
That's all for todays blog and thanks for dropping by. See you in my next blog.
Here's some of my videos during travelling:
https://fb.watch/hxrTB1AgNF/
https://fb.watch/hxrVODmZah/
https://fb.watch/hxrWo-Odnl/
December 20,2022
9:25pm
Tuesday
Philippines
The fighter mom,
©jeansapphire
---
---