Opening some Chaos Legion packs [434] and insane luck

Hi everyone
It's been a long time since I have writen my last Post on this profile, but today I wanted to share with you a bit the luck I had when opening Chaos Legion Packs.
Presale
During the preasale I bought 60 Packs, unfortunatly I hadn't had luck there on this was my best pull, directly in the seconde pack: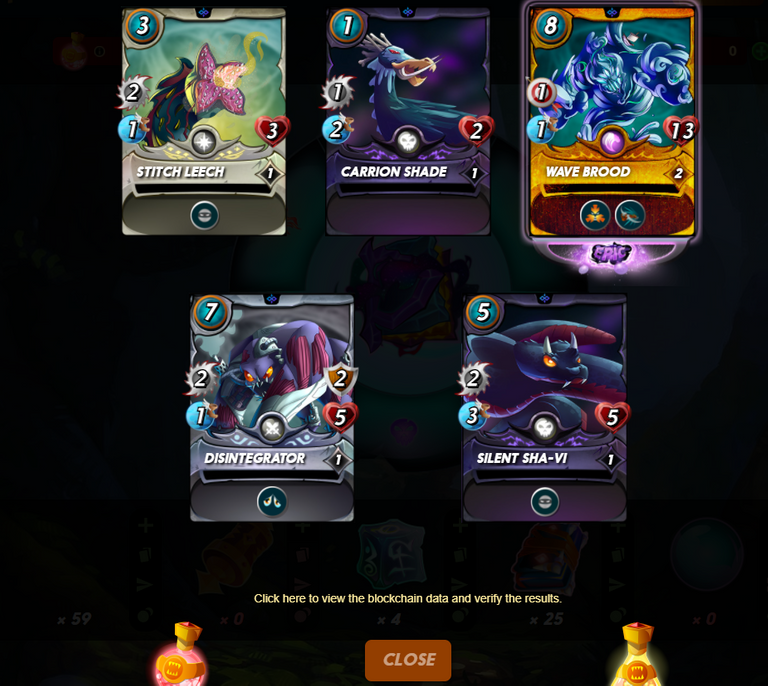 In total in the presale I got all this legendaries and Gold Foils. In addition I also got a good chunk of epics for only 60 packs.

Phase 2 Sale + Airdrop
I didn't bought packs during the seconde phase and I also didn't recieved any airdrop since I bought the presale packs over @marcuswhale pool and I didn't had enough for a garanteed one. (The system they use still is in my opinion really sketchy and heavely favourse big pourchaser and disfavourses small once like me, I wouldn't do it again)
General Sale
In the generall sale I went big and purchased directly 540 Packs plus the 81 bonus packs I got additionaly. I first opened only 334 Packs on stream with my budies from the legendary dragons on discord and there I was really lucky. I figured out my luckist way to open packs is 10 by 10 and here is my luckiest pack of all of them: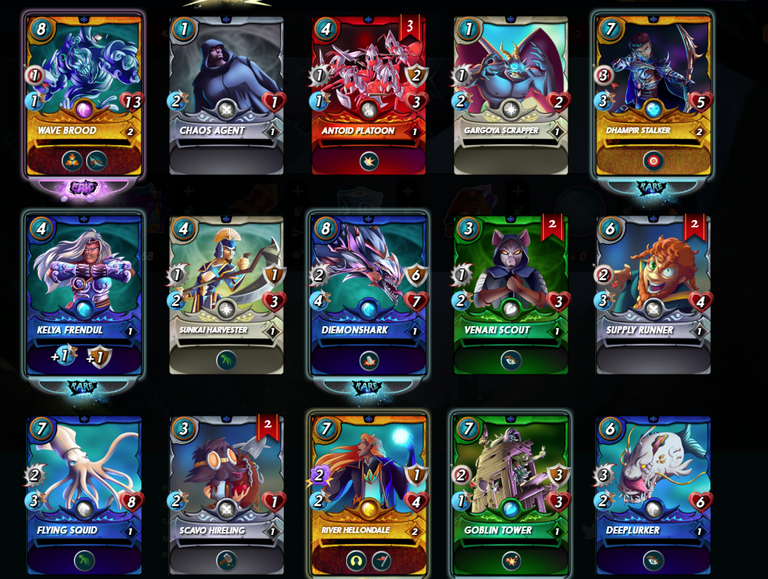 I opened in total 38 normal Legendary and 1 Gold Foil Legendary what is way over average and also I mainly opened the most valuable legendaries, espacialy those 2: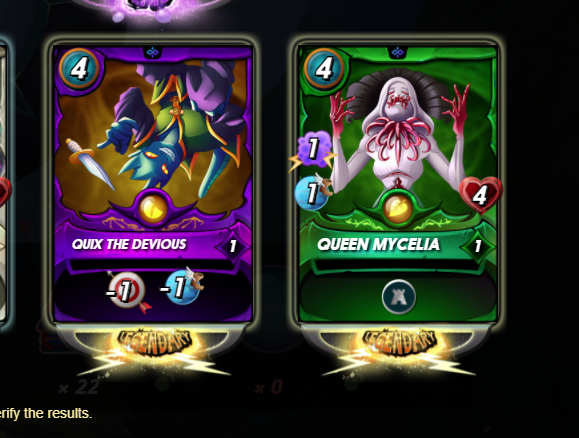 Seconde Airdrop
After 24h the window for the seconde wave of airdrop cards was closed and there were in total 3 cards airdroped. But this time my luck run out and I only got 1 normal of each with 622 packs. Knowing that you normaly should have 1 every 350 packs that is really bad.
Opening some more packs
Out of frustration I decided to open some more packs, since the bad luck couldn't go on for ever and as surprise karma was with me and I opened the following + another gold epic:

Summary
So in total I opened 434 packs, but I only did the statistics for the 374 general sale packs. I got in them a total value of 1866.69$ what makes an average of 4.98$ per pack and that is really great. In total I opened up 2 Gold Foil Legendaries, 3 GF Epics, and 41 normal Legendaries. Here you see my Chaos Legion Colection (I also did already some trades) :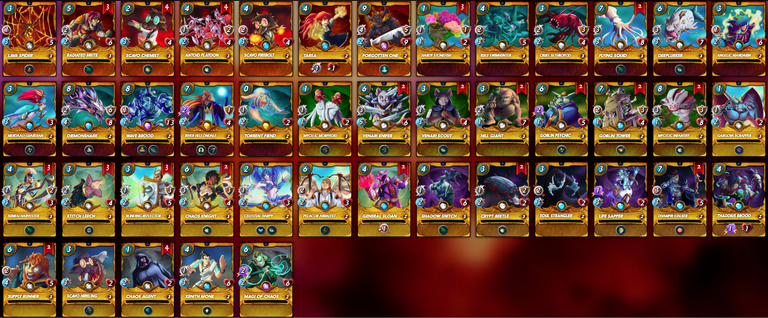 Thank you for reading on see you in the next post (hopefully not also in half a year)
---
---