Into The Marketplace | #Monomad Challenge
Hello there Black and White fam, I hope everyone is safe and doing well. For today's content, I will share some snaps I took yesterday as we went to the marketplace. My wife and I went to the market in our neighboring town Dalaguete, Cebu as we agreed to have a vegetable meal for the night. As everyone knew that Dalaguete town is one of the biggest suppliers of vegetables in the Carbon Market in Cebu City in fact the town is coined as the vegetable basket of Cebu.
Randomly as we roam around the marketplace my wife stumbled upon a flower shop whose owner is a senior age woman. As she was(my wife) really fond of flowers, she bought a bouquet so she can display it on our altar.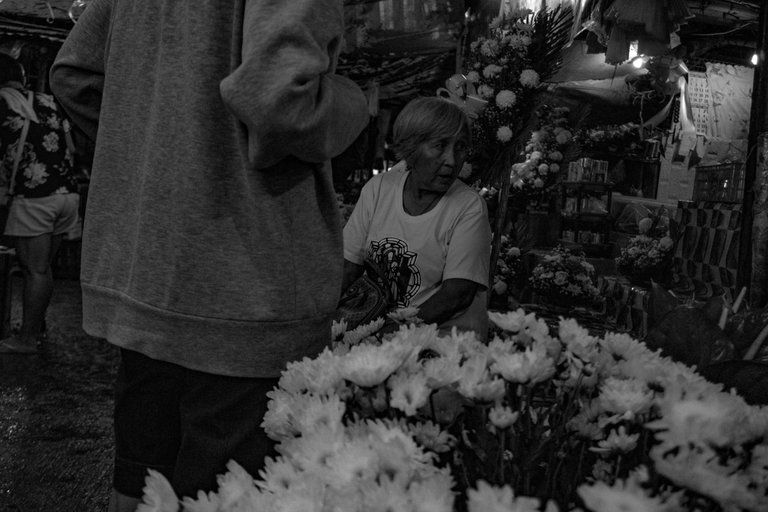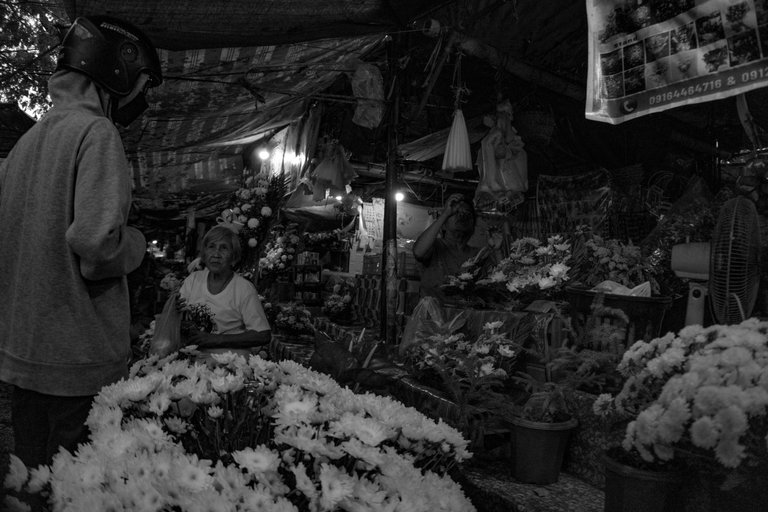 As we head on to buy veggies and fruits we pass this small alley where every corner has a stall of fruits and a variety of veggies.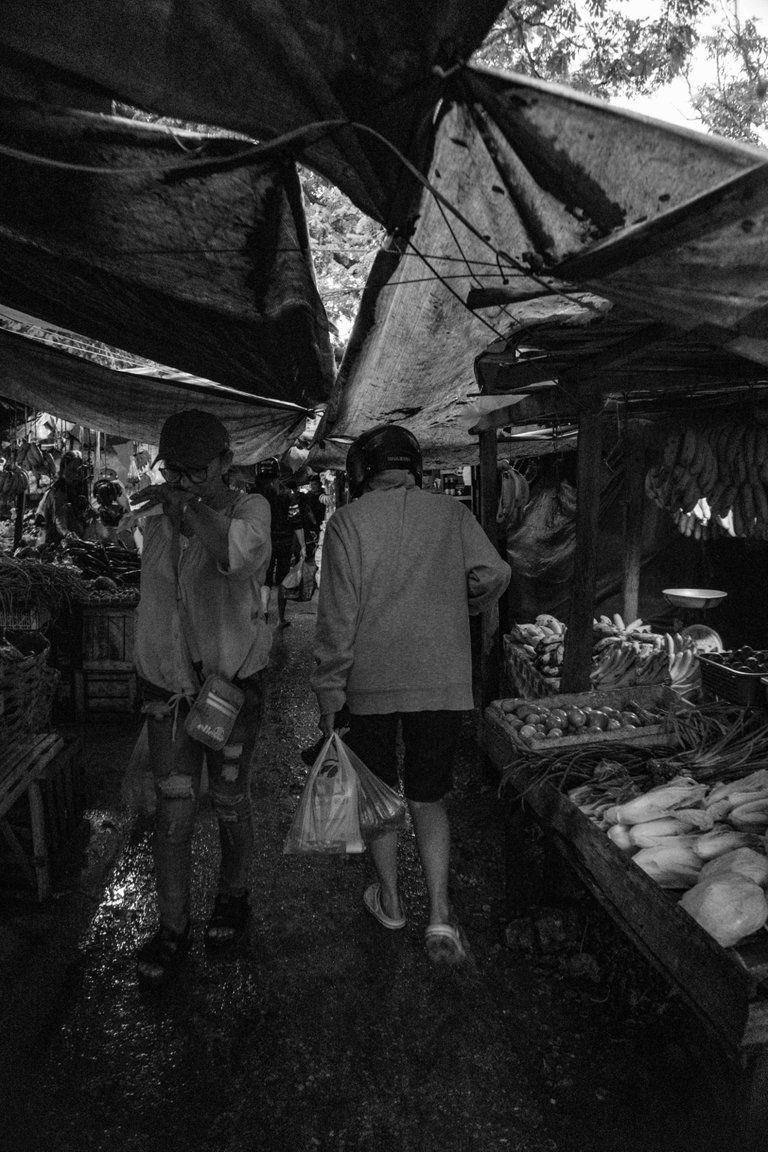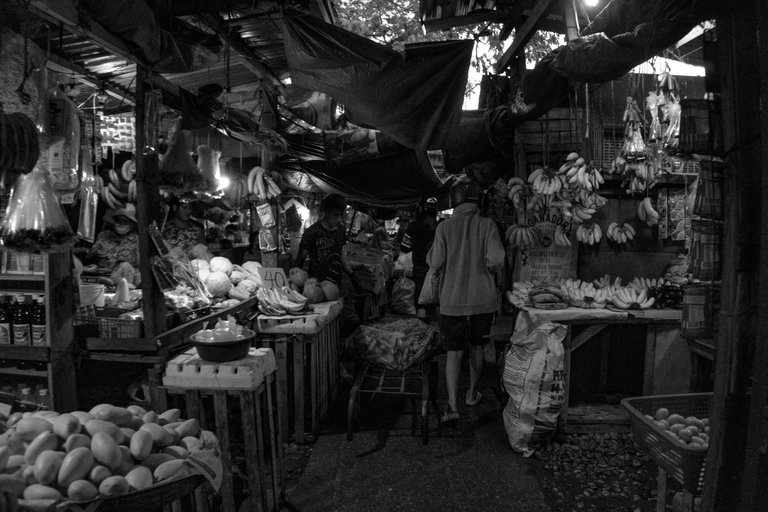 Look at the above photo, if you notice bananas were hung, and just across the banana is another stall selling various fruits like lemon, and peeled coconut as well as a banana but it only sells for 40 Pesos or 0.70 Usd way cheaper than everyone else selling bananas.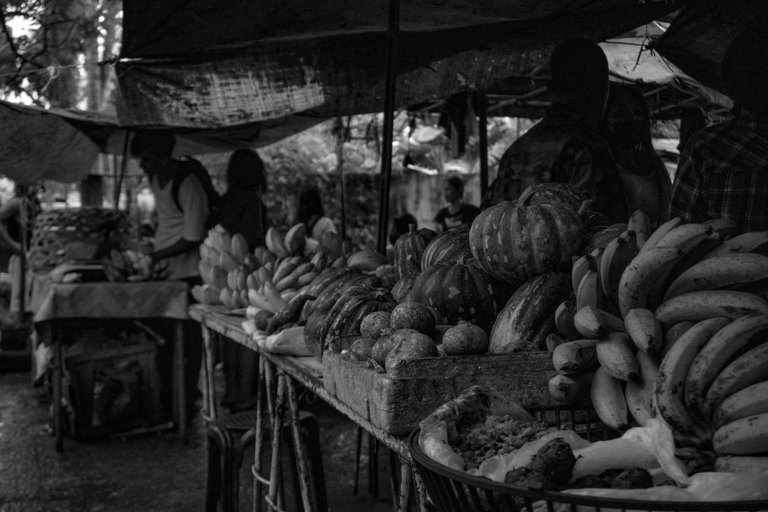 And finally, we arrived at the stall that only sells veggies and is cheaper than everyone else in the marketplace. Maybe because we are regular customers of that stall and the vendor gives us discounts.
The above photos were all captured by yours truly using Sony A6000 with an 18-50 kit lens. These photos will be my entry as well for the #monomad challenge of @monochromes.
---
---