Whistle while you work or change where you work
This lock down has changed many things. It's changed how we work, where we work and what we do to complete that work. With everyone at home some of us need our own space.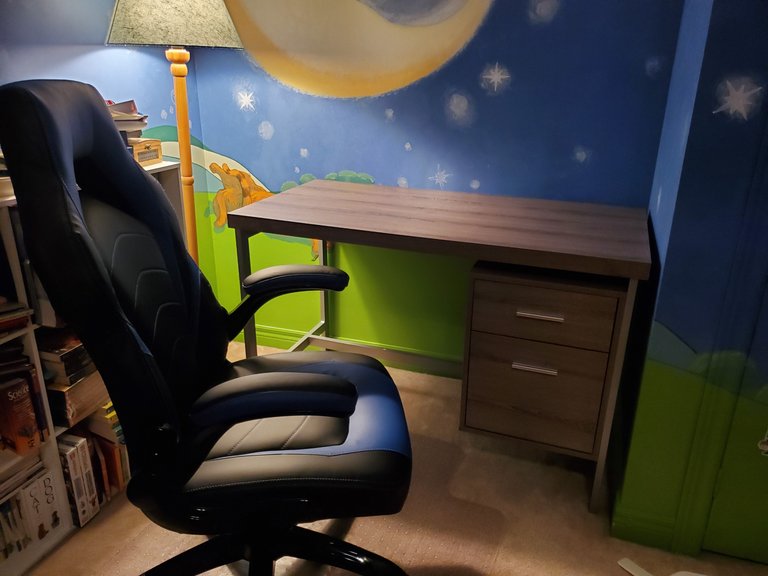 My youngest is still in high school and they are still doing school work, at a distance. Each day they get tasks and work through the school using Google classroom. Their teachers are in touch with them on a daily basis offering assistance and feedback for submitted work.
It's getting a little cozy at the kitchen table were my wife has now spread out her daily life. She works for the school board and has her stuff to take care of and is taking up the majority of the space. Our solution - a desk for my youngest, up in his room.
Order placed and delivery arrived, it's build time
We placed an order for his desk earlier this week and it arrived yesterday. We, I mean he, spent a few hours - under my tutelage - building.
I imparted some sage advice and wisdom. Whether he wanted it our not. Check all the parts. Lesson #1, be sure to check for all the parts. It sucks getting part way through only to find out you are missing one dang screw or bolt.
Once you've confirmed that you have all the parts get building. Lesson # 2, Contrary to popular myth do try to use the instructions. At least as a guide. Again, getting part way through only to find out you have something backwards or upside-down really sucks.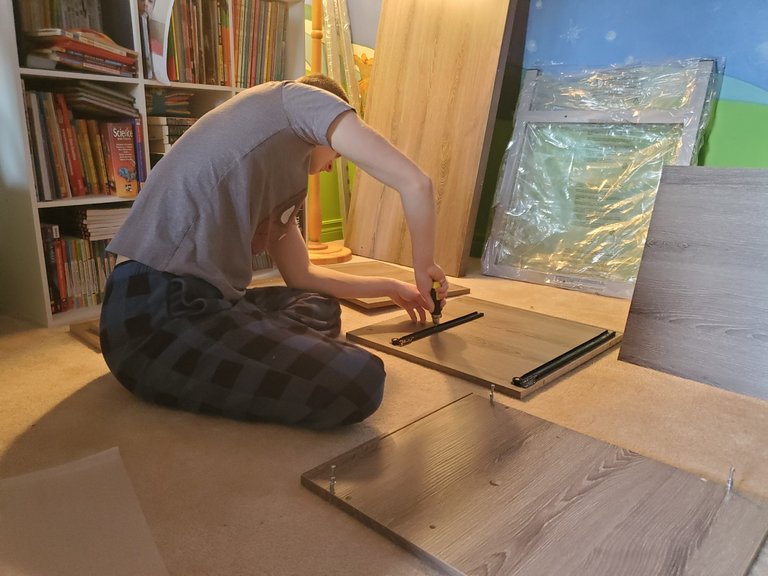 He found out the hard way. Those rails where on, upside-down. In his defense, like all instructions, they sucked.
It's a great feeling building something. I get the same rush completing a software build or a data model as I do building furniture or fixing something around the house. He was starting to feel proud of his build as he turned those pages and got closer to being complete.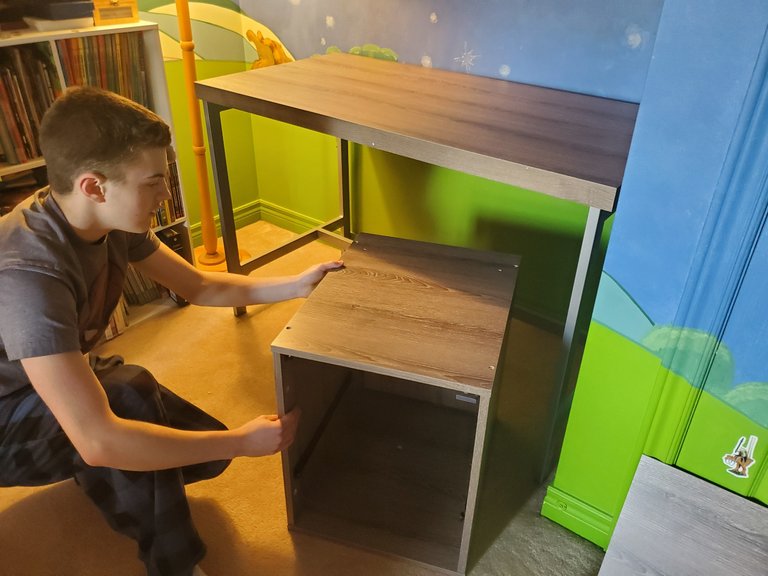 Took him a couple hours to put the desk together along with the new chair but all in all he did really well. One redo on the rails but other than that no problems.
He now has his own space to work at, chat with his friends and keep his stuff in one location. It should work out for the best, all around. It was a good thing to give him that little bit of confidence and sense of accomplishment during the lock down.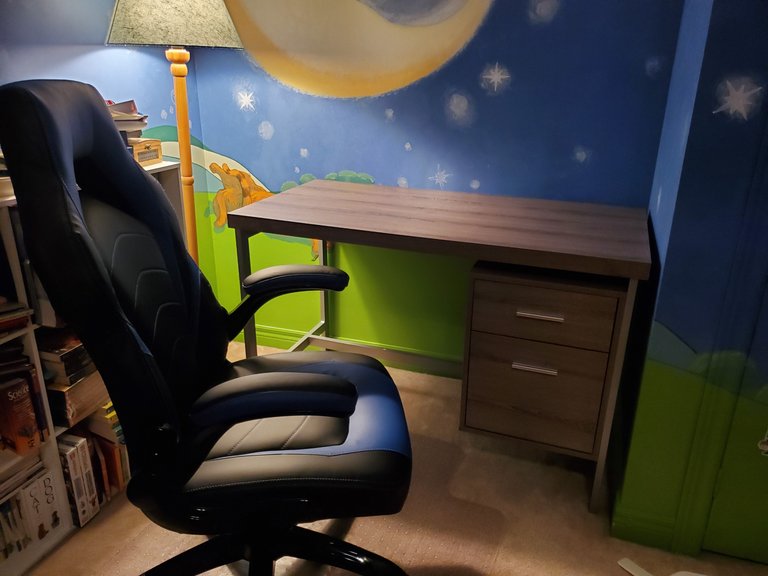 How are you working out space and everyone's need for a little bit of their own area?
Anyhow, stay safe, stay healthy.

---
---