Zottone - PGM TOKEN Best Users Award - ARTWORK COVER
Hello everyone! Steven again here.
It's been a busy week, but before anything else, I want to thank everyone for all of your support, comments and feedbacks in all of my previous post. I greatly appreciate it guys!
@zottone444 message me on discord asking if I could create a cover image for his PGM BEST USERS OF THE WEEK content. His idea is, it should be the PGM mascot holding a medal with a number 1 written on it and have a PGM bag on the ground. It has to be in a room with a PC behind. He also want to put Farming Tales display on the PC screen. With that being said here is the PGM Artwork Cover.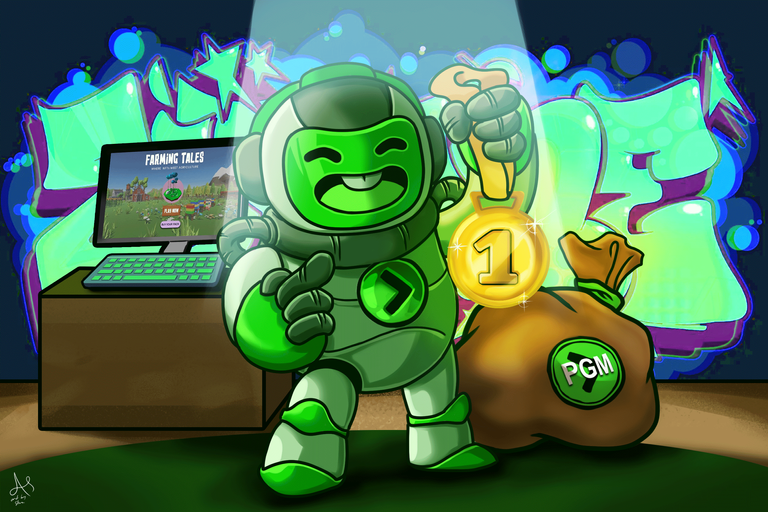 These are the resource image I also put in the artwork.
Image Link - Background
Pretty much all of Zottone's post have this cool ZOTTONE graphitti at the end. PeakD Link above to @zottone444 account.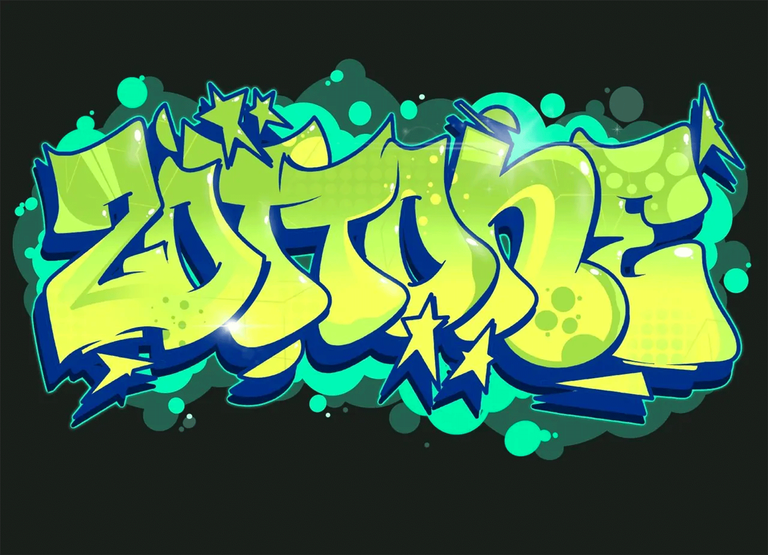 Image Link - Farming Tales
I used this image of Farming Tales.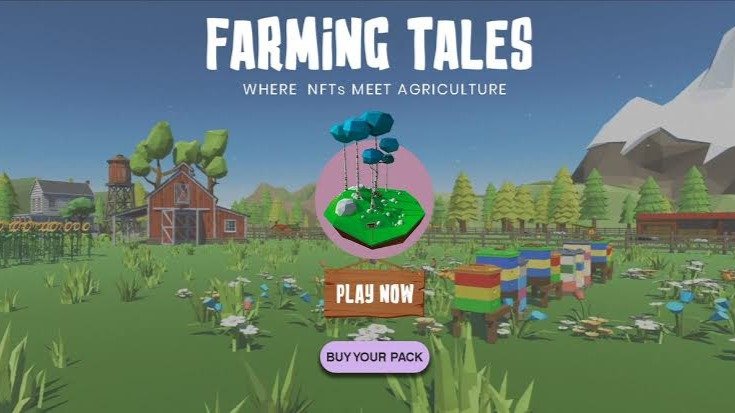 Image Link - Keyboard
I also used this image for the keyboard.

Here is the image for the PGM Mascot which I created and won for the Mascot Contest.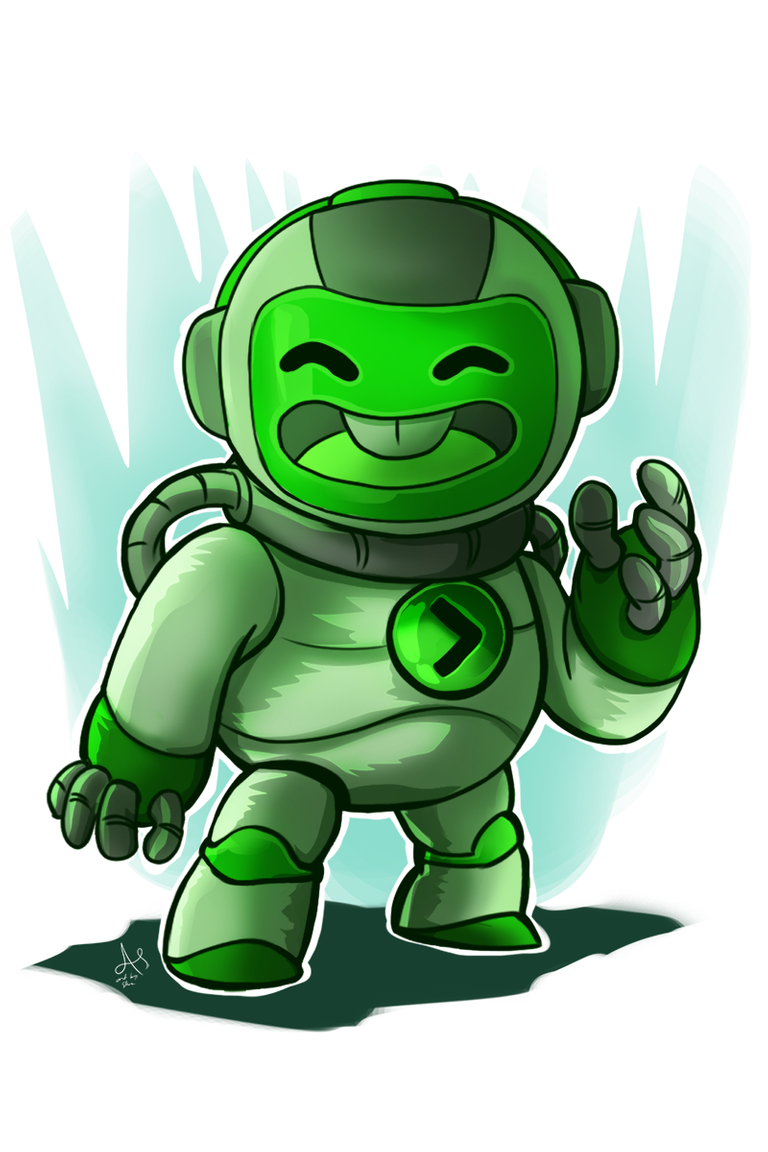 Digital Artwork Process
•As always, begin the creation with a sketch.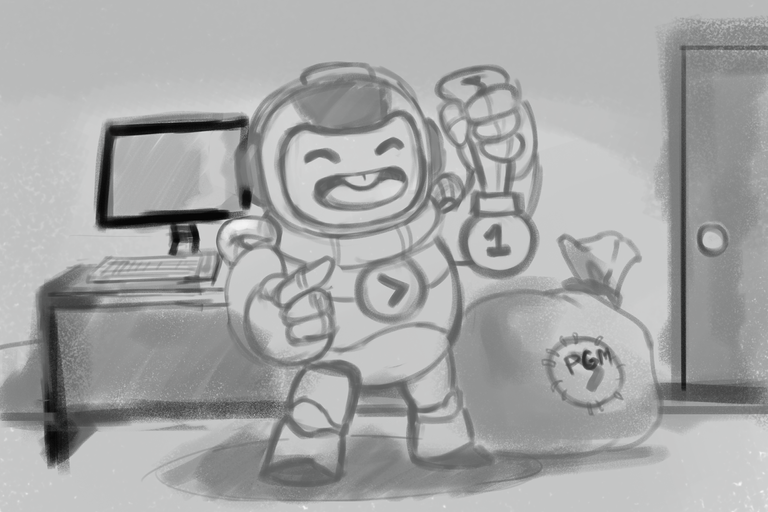 •Next thing I do is define the outline of the sketch just like this. I also added the colored keyboard here as of the moment.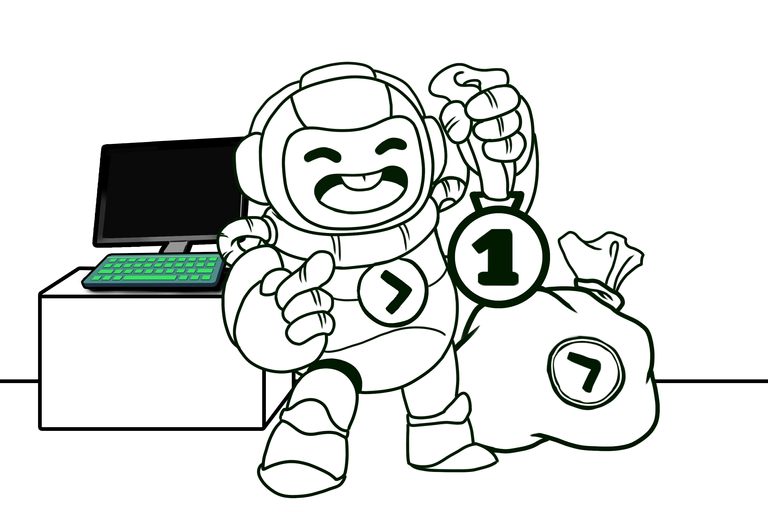 •After that straight to coloring the art. Starting with PGM Mascot and then the rest of the details.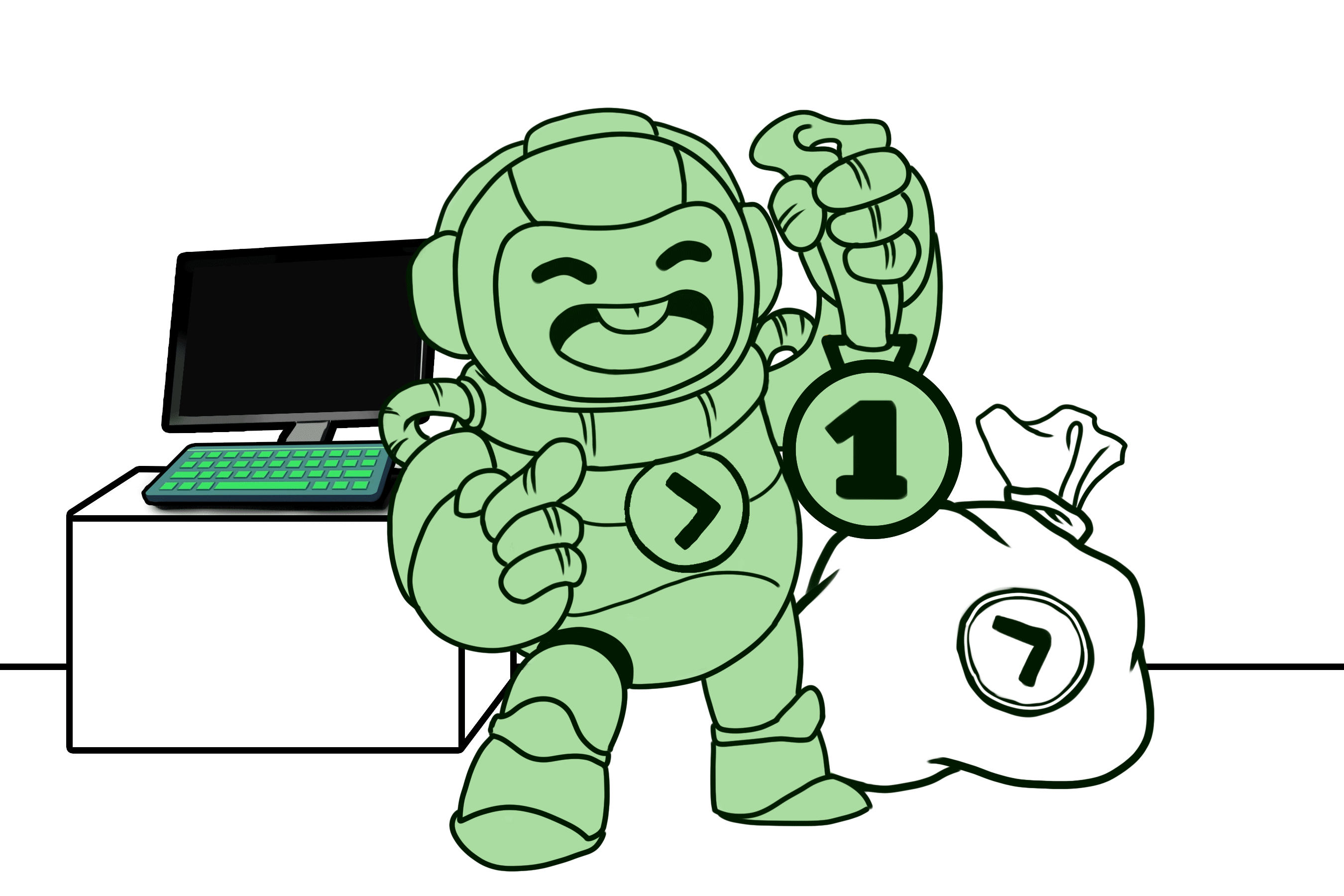 •With that steps of Mask Layer >Base color >Shadows >Highlights >Rendering I come up with this output.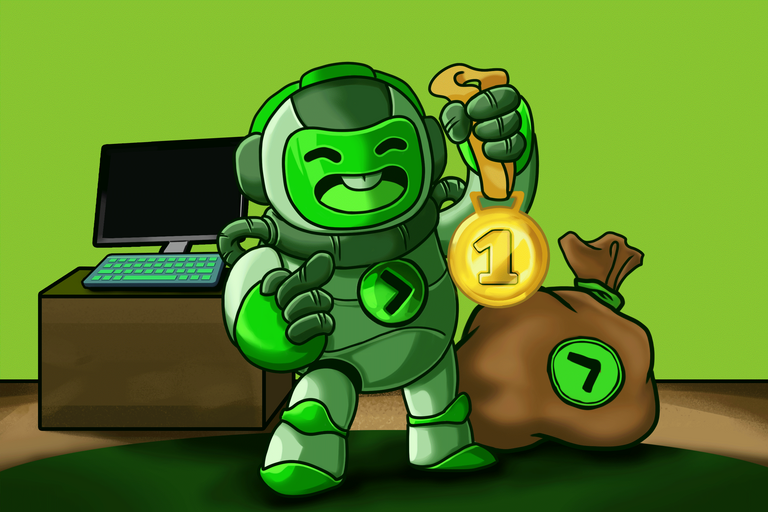 •I Start to add the details like PGM letters in the Bag, Farming Tales on PC Screen and Zottone Graphitti background.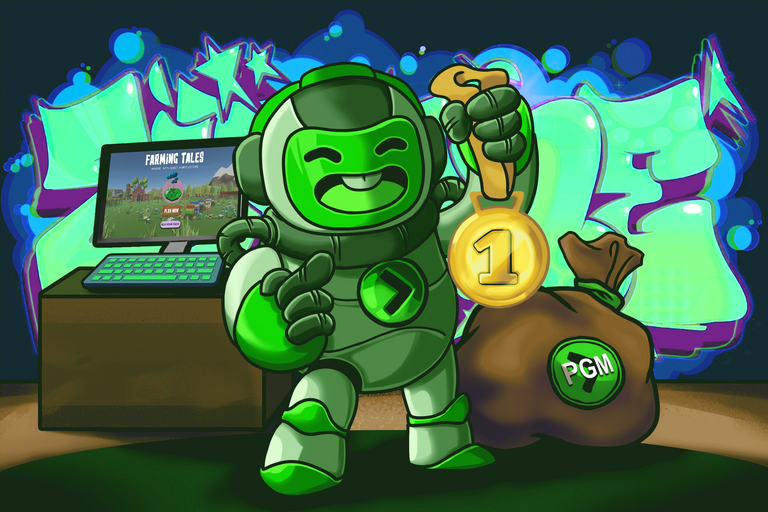 •Finally, add some highlights to emphasize the Mascot and Medal. That's it we're done!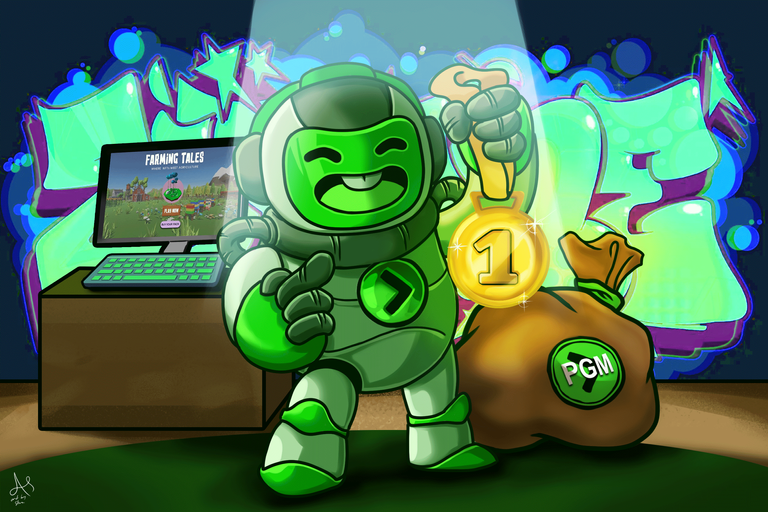 I had fun in doing the process and I hope you liked it too.

Thank you for your time in viewing my art.
Stay tuned for more!
---
---