Ragnarok Logo Contest Entry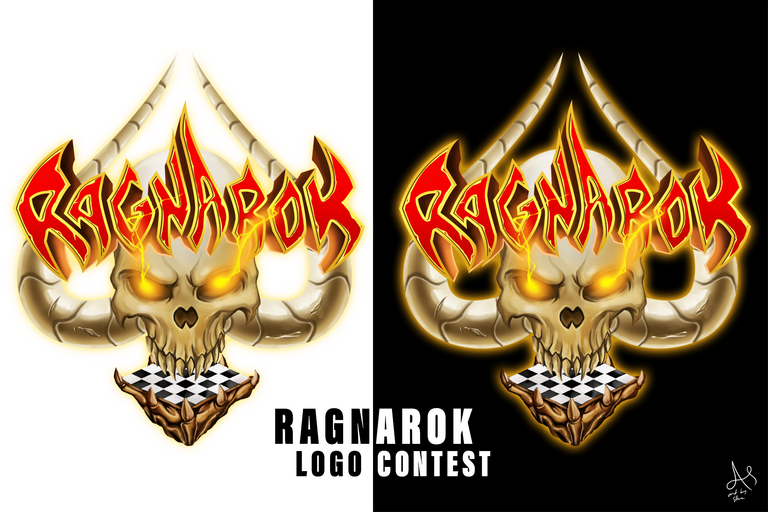 Participating Ragnarok Logo Contest
Hi everyone Steven here!
It's been a very busy week. I have a lot of projects and works to do but I managed to spare some time to participate in a contest held by Ragnarok. You could see the post of the contest by clicking this RAGNAROK LOGO CONTEST .
I wish you could read this post up until the end for you to know how did I came up with this logo design. I will also be displaying some techniques that you could possibly apply on your art and benefit you as well (for beginners only).

Materials and Software
Adobe Photoshop CC
HUION H640P graphic tablet
ASUS X415 Laptop

Process in Making the LOGO
STEP 1
First thing I did was reading some post about the Ragnarok Game. You could see them by clicking this Ragnarok Account as well as this Cartel Post . Upon reading some Ragnarok related blogs I took some notes of the words that I can use in creating the logo. And I associate some words with equivalent symbols like the following:
Chess = Board
Poker = Card
King = Crown
Battle = Skull
These are some of words that I think would be a significant reference in making my logo.
STEP 2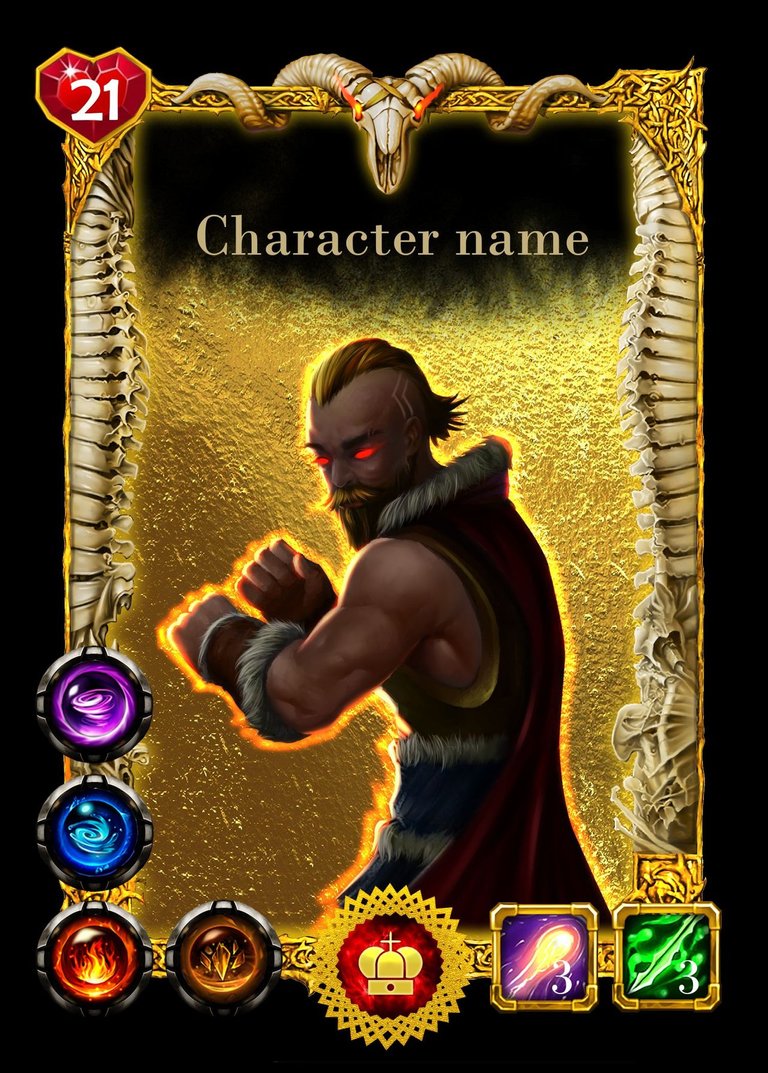 Without knowledge of really how the world of Ragnarok looks like. I grab this Card that was revealed in the
Ragnarok Post here.
This served as my basis of creating the logo. I picked some key aspects to this card design such as the golden color, the skull and bones, and how the character is made. Somewhat like a digital paint or in 3D.
I think that the skull and bones in the card really look cool.
STEP 3
After all of that, I begin sketching the first phase. You could see here the sketch of a skull that I represent as the battle that's took place in the game. These battle between Gods, Demi-Gods, Titans and extraordinary Human Beings. Which, I visualized that this skull is also wearing a crown. As what I have read the King that stays in the battle field wins the game Ragnarok.
| | | |
| --- | --- | --- |
| Skull Sketch | Adding Crown | RAGNAROK Crown |
I also added something that represents the Chess Game which is the Chess Board. While I am sketching, I keep on changing the chess board until I found what I am happy for.
| | | |
| --- | --- | --- |
| Making Chess Board | Finalizing Details | Adding Horns |
In the last sketch, I added horns. These horns are not only serving as a design that I put to make it cool but also represent the structure that make it looks like a SPADE. This game have terminologies from a Poker game so, I've decided to make it as a Spade type of Card.
STEP 4
After I finalized the sketch. I proceed to the Coloring stage. First, base color/masking. What is this? Here, I will teach you how to make masking layer in Photoshop. This is what it looks like.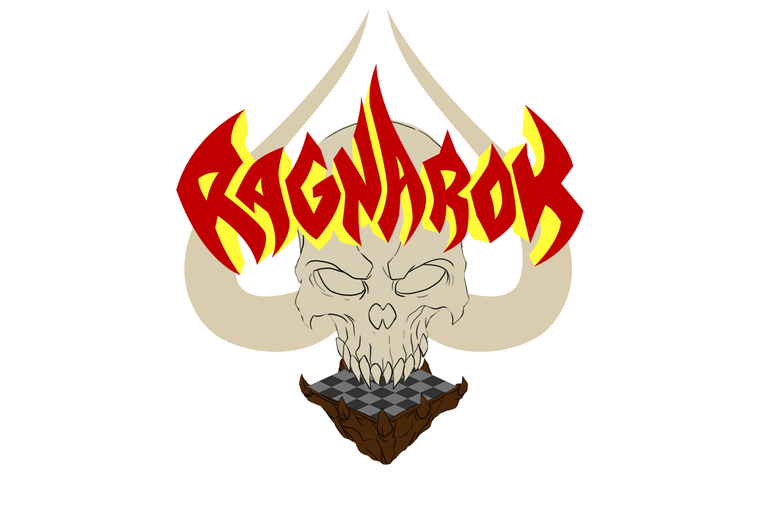 You could put a layer under your sketch layer. Name that layer as base color or mask. Basically, masking helps us so that all of our color layers will not exceed to the mask layer created.
Example.
| | | |
| --- | --- | --- |
| Without Mask | With Mask | Mask Layer |
You could add any layer on top of the mask. Then Alt + hover your cursor in between those layers then Left Click on your mouse to mask it in the layer. That's what it looks like in the third image.
STEP 5
| | | |
| --- | --- | --- |
| Adding Shadow | Adding Details | Depth Shadows and Highlights |
Here in this stage, I only used Multiply and Overlay blending options in the Photoshop. You could see it beside the Opacity option in the layer panel (default at Normal), change that to any blending options. In my case, these are the only two options I've used. Add layer on top of your Mask layer (I assumed you know how to mask already) Add color on top of each layers until you achieved what is your desired look. In my case this is the Semi-Final output. I already love this one. But I have to push forward for where my wild imagination goes.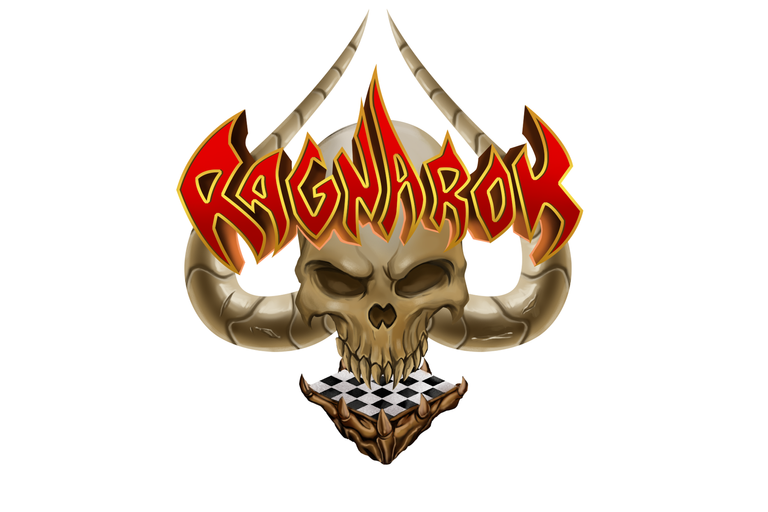 STEP 6 / FINAL
To give it a boost, I added glow in the skull's eye socket. Brighten the image and this is the final output.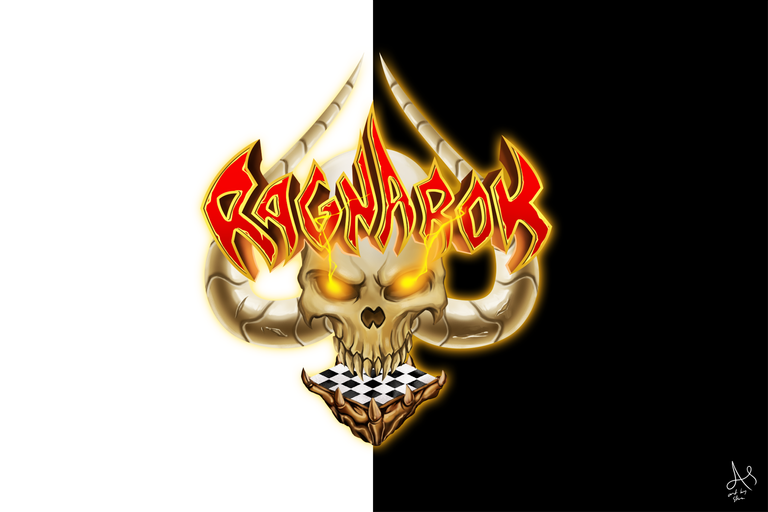 If you want to know about these cool Text Formatting please visit Cartel Post Framework I know you would love this guide as much as I do.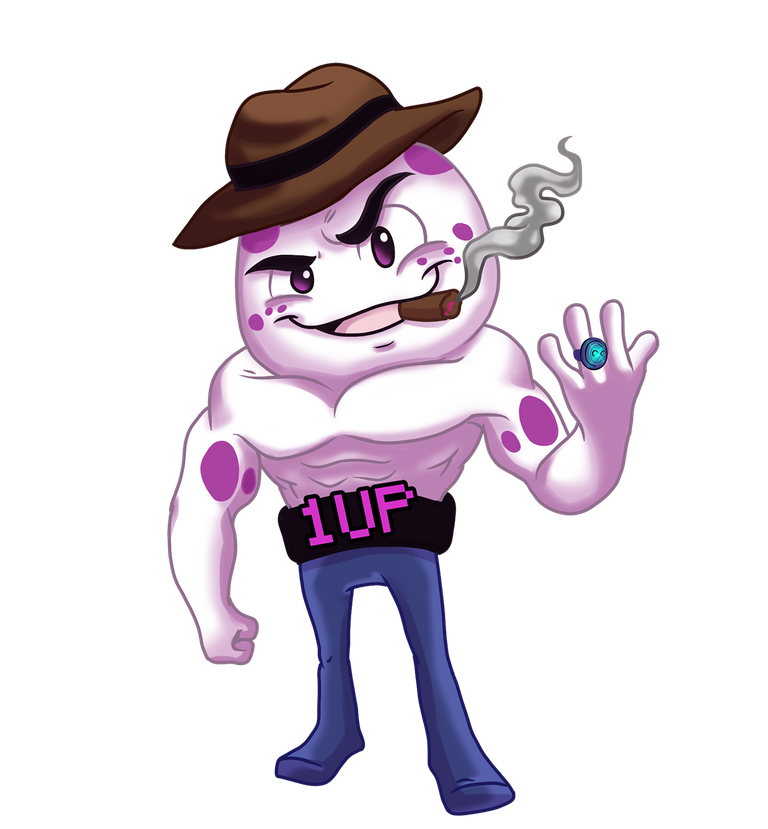 Hoooo! that was fun. You made it to the end of this post. I really appreciate your time and attention and I hope you learned something today.
'Till the next post see yah!
Thank you very much!
Join the Discord to learned more about Oneup and the Cartel
---
---