Project Flauwy - King 1UP Mushroom
Hello guys! Steven again here.
It's been a busy week. Hope you guys are doing fine. I received another art commission from my friend @flauwy here. It is the creation of the KING 1UP Mushroom. I'll walk you through the process in making this digital art. May I present to you our very own King 1UP Mushroom.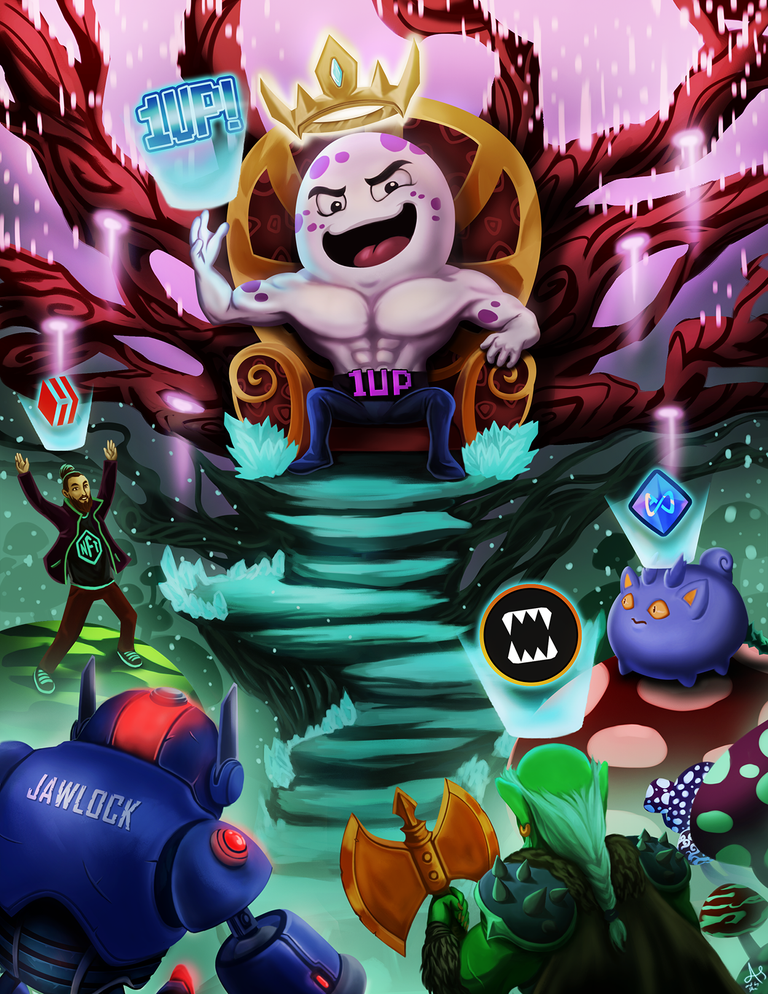 The general idea is to create an image of 1UP Mushroom on a throne, with some famous PlayToEarn game characters bowing their king. Though I failed to make these characters bow, the final image where the king is at the center would give you the impression that the king is in command and held the highest authority among these characters.


Image of 1UP Mushroom Mascot art by @kayrex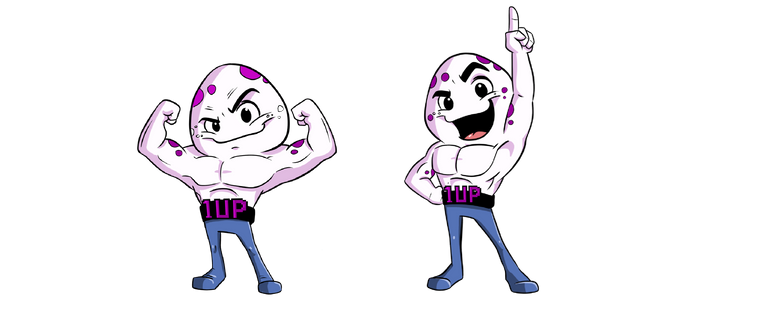 Image of JawLock art by Kevin Li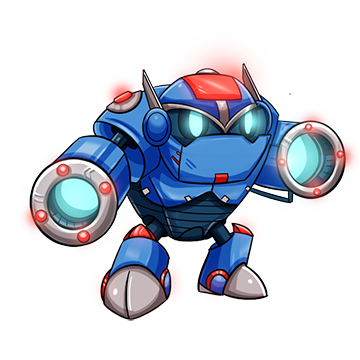 Images are downloaded via Discord that was sent to me by @flauwy

Process in making the Digital Art:
•To begin with, I always do a rough sketch of the character. The first one is the left image, a king sitting on a game of throne chair, and I shifted it to the second image on the right side after some edits that @flauwy mention to make it more like the 1UP Mushroom Mascot.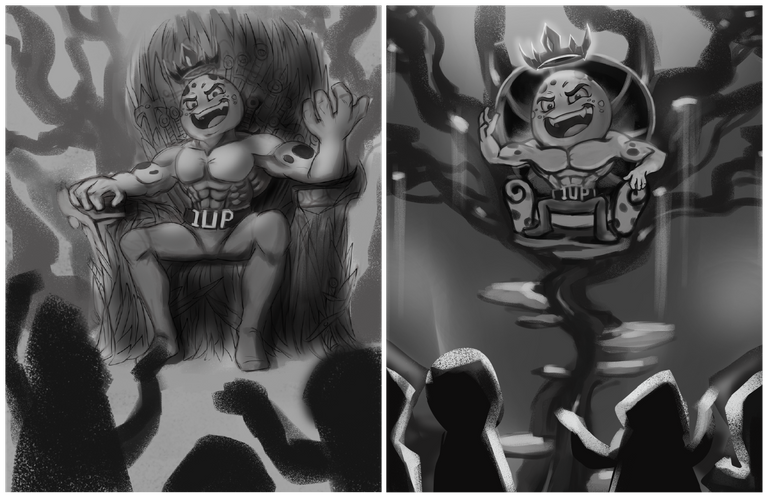 •Second, I started to add some colors and characters which embodies Axie and Splinterlands.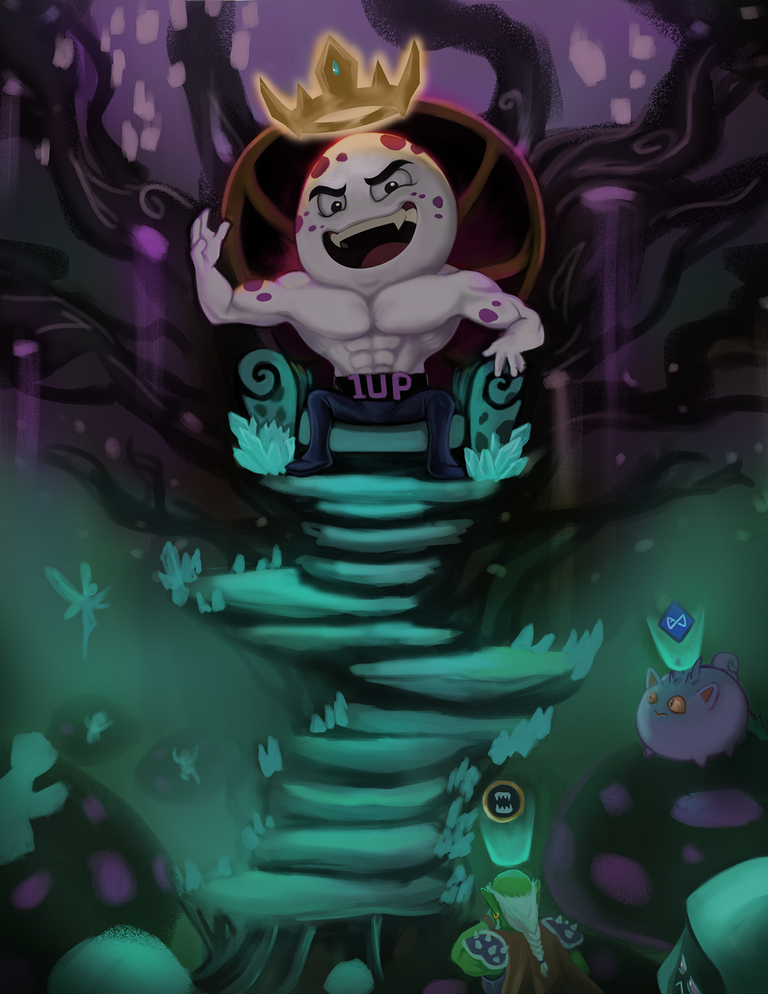 •Third, I lightened up the image and also @flauwy wants to add a Decentraland character with its logo.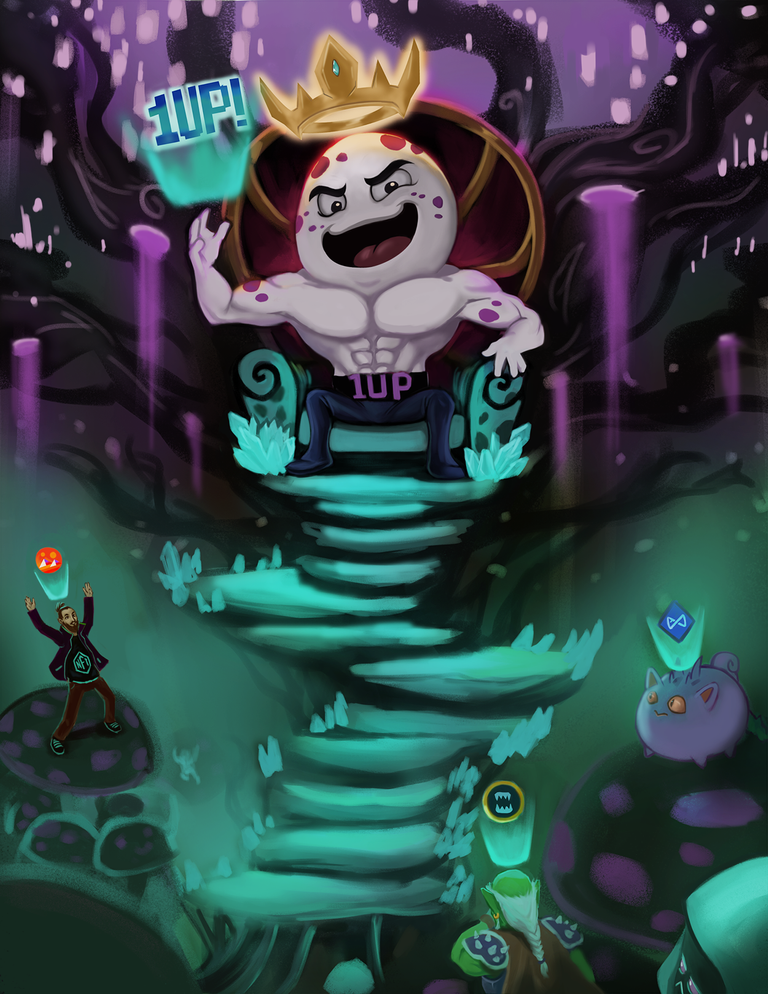 •Fourth, fun fact: @flauwy did not realize at first that he is the decentraland guy with the NFT logo shirt. After knowing that, he changes the logo into HIVE logo and add our fourth character JawLock of Chifibots which is designed and created by Kevin Li.
•Fifth, I defined some details and do some adjustments.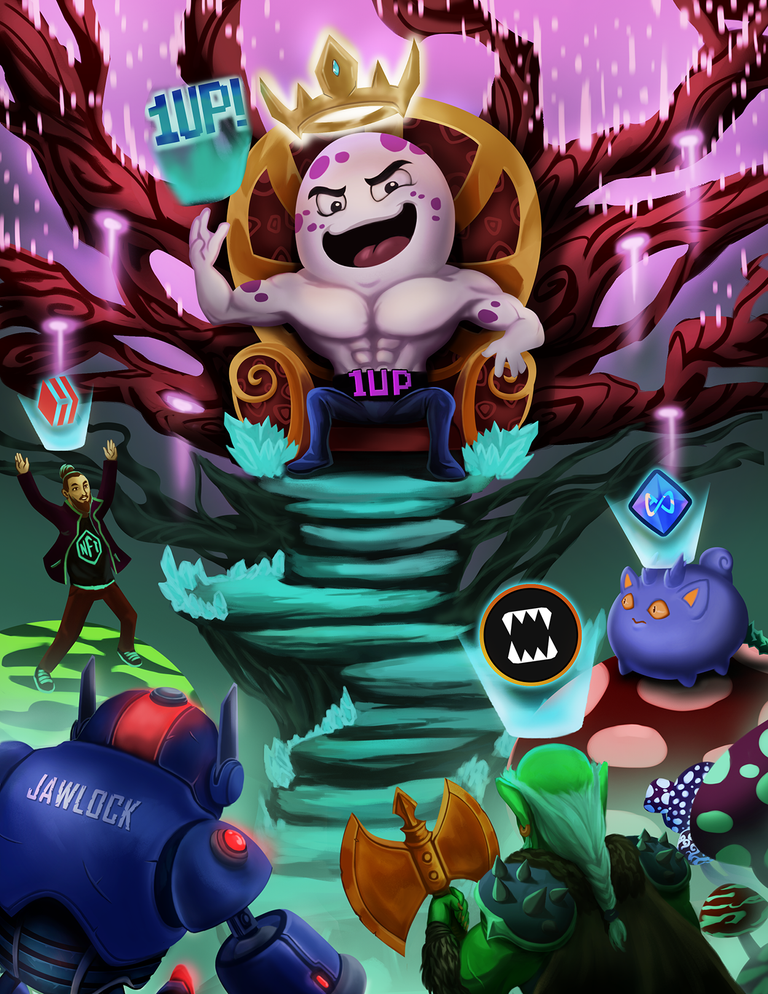 •Finally, rendered the whole image. That's it we're done!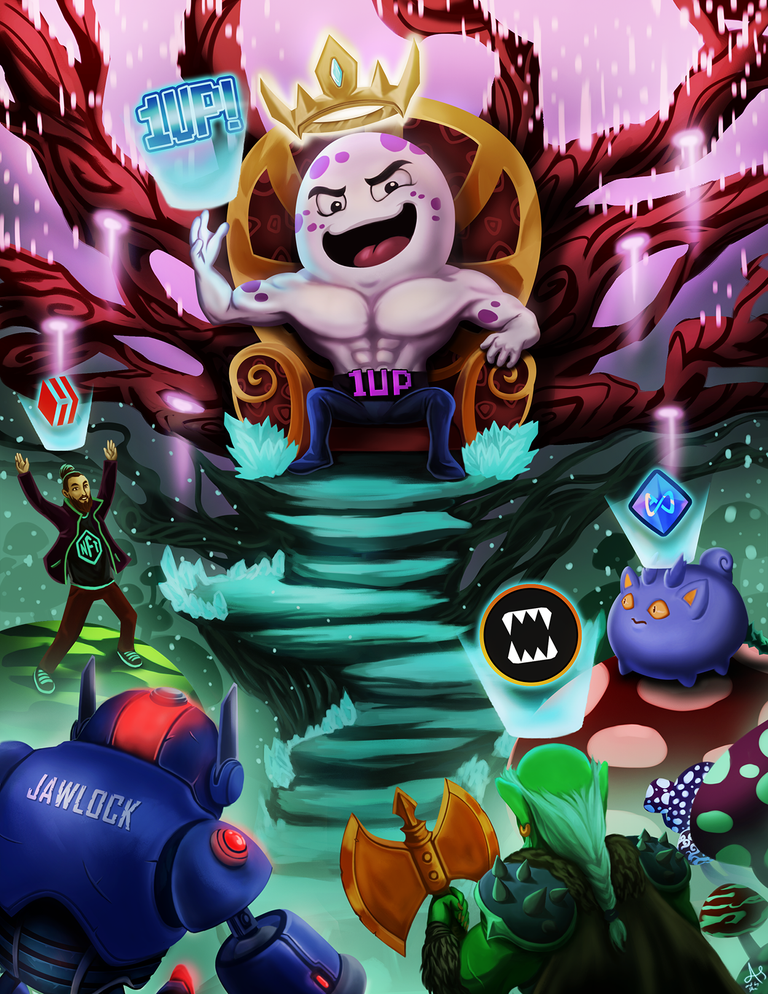 Process GIF: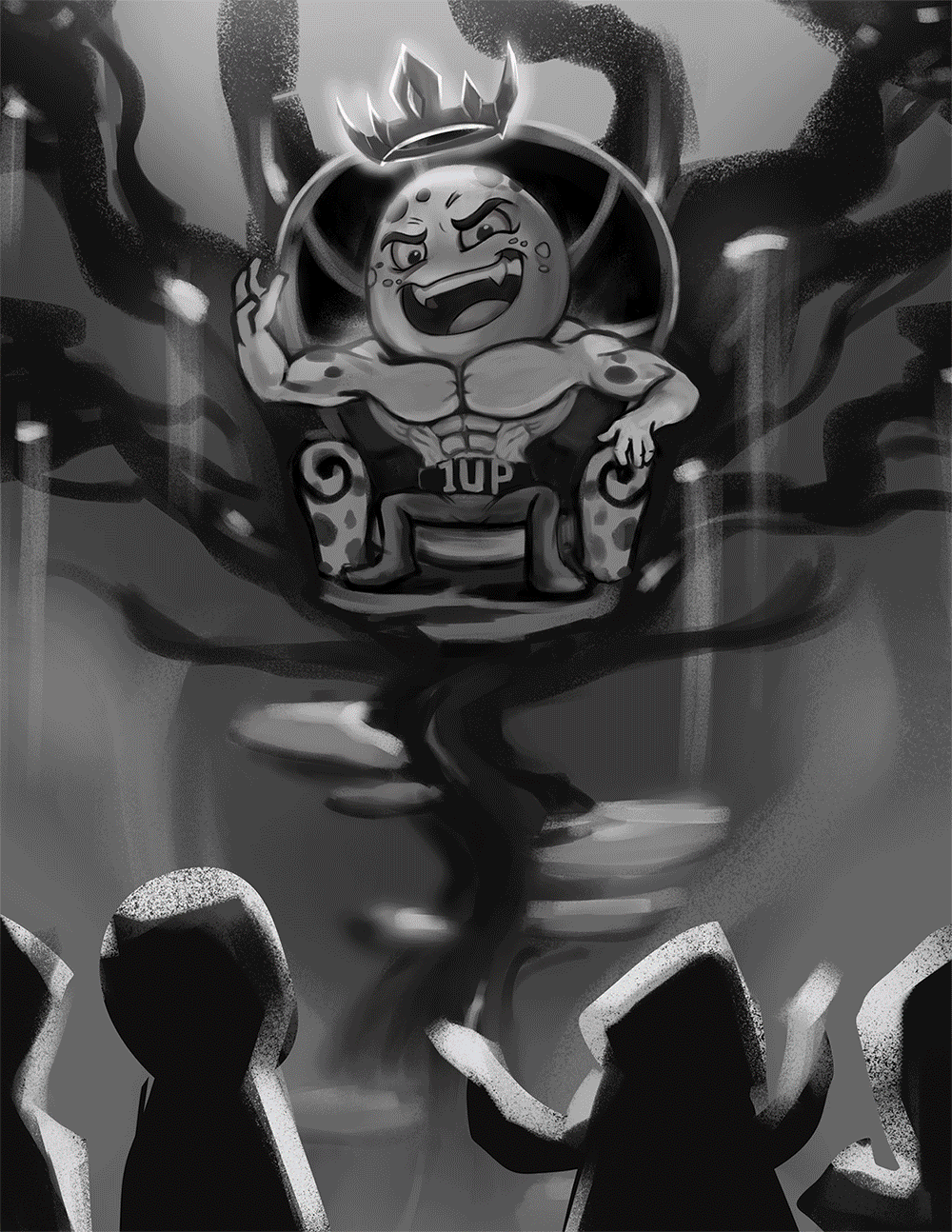 Bonus Avatar Profile @flauwy The Great Wizard. Knowledge is Power. I learned a lot from him, I asked a lot of questions to this great wizard and he greatly answers it all!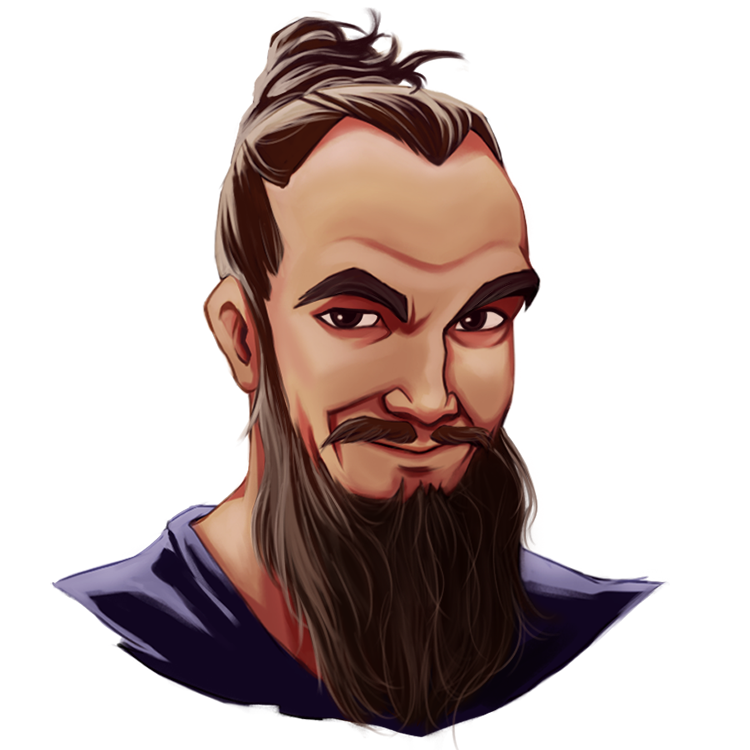 I had fun in doing the process and I hope you liked it too.
Thank you for you time in viewing my art.
Stay tuned for more.
If you have comments and suggestions please comment down below. I will really try my best to answer it all if I am able to. All your upvotes and giveaways will be converted to 100% HP to help me continue posting and doing transactions here at HIVE. Thank you very much!
Don't forget to follow:
Flauwy: https://peakd.com/@flauwy
Kayrex: https://peakd.com/@kayrex
Splinterlands: https://peakd.com/@splinterlands/
Monster-Curator: https://peakd.com/@monster-curator/
1UP (#oneup): https://www.1up.zone/
Posted on: C/OnChainArt
---
---