Cheung Chau Island Memories (And My New Vlog)

28th November 2022
While scanning my gallery for photos and videos to post, I came across a folder containing photos taken from our trip to Cheung Chau Island.
I recently pursued vlogging on YouTube in case you don't know. That was my plan long ago, but I lose the desire to continue this plan for some reason. In three weeks, I was able to accumulate 63 subscribers and posted 21 videos, including short ones, at the time of writing.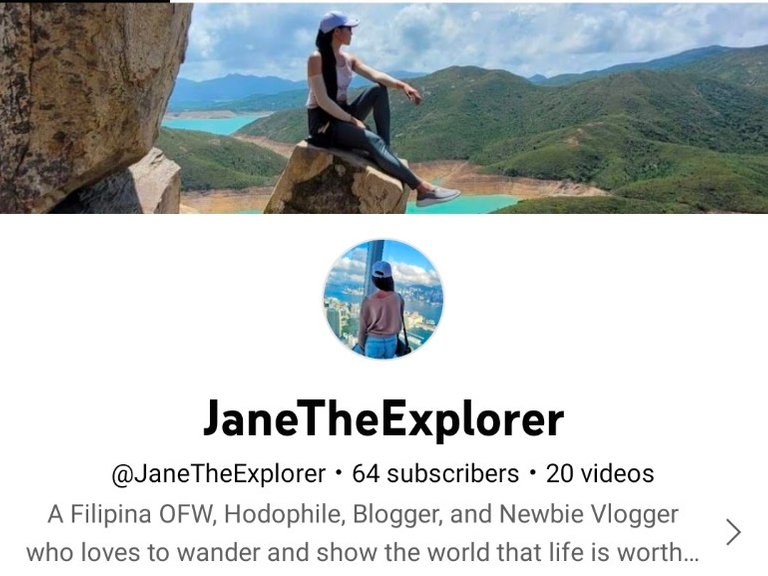 Click here to visit my channel
The beginning of my journey is tough, especially in meeting all the needed requirements for monetization. 1k subscriptions and 4k watch hours aren't easy to achieve. It would probably take me a year or more to get this if I won't do anything. But hopefully, I would achieve this before the year's end. If not, in less than a year from the day of creation of this channel.
That's the main reason why I also created my Facebook Page so I have a place to promote my vlogs. Some of my vlogs also contain links to my travel blogs about my trip to certain places.
---
Just yesterday, a new vlog was posted. You can check it here:
What's in my new vlog?
The vlog is about our trip to Cheung Chau Island and our hike to North Lookout Pavilion. While checking my Pinmapple posts, I actually shared about our hike a year ago, but I can't see a blog about the village.
You can click here to see my post. It was my very first post on the Pinmapple community.
Cheung Island is a pretty island in Hong Kong. No wonder why I visited this place four times already and I want to visit it again on its Festival day next year.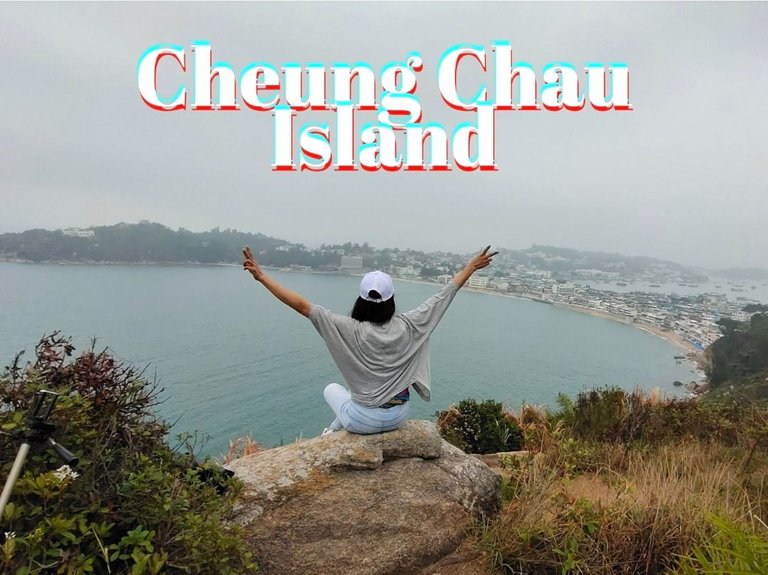 This is a perfect spot to escape from a toxic and bustling city. It can be crowded too, especially during holidays, but your attention would be diverted to different attractions.
(The following photos were taken during my third visit, a week before our hike)
From Central pier station, it would take about 20 minutes to get to this island. I didn't get bored along my journey as the views from the ferry were picturesque.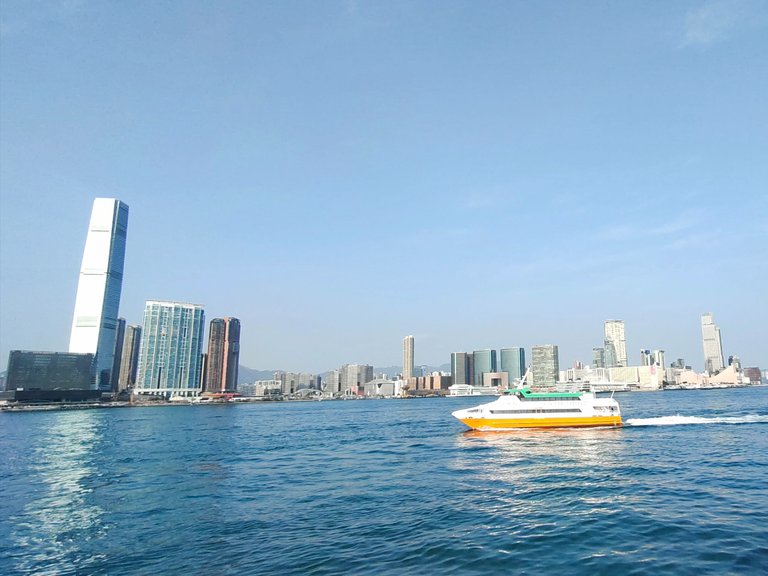 Several boats floating along the promenade are just some of the attractions as you stepped into the island. These are used by villagers in sailing and catching fish. That's their main source of living on the island. While others are used for sea tours for visitors.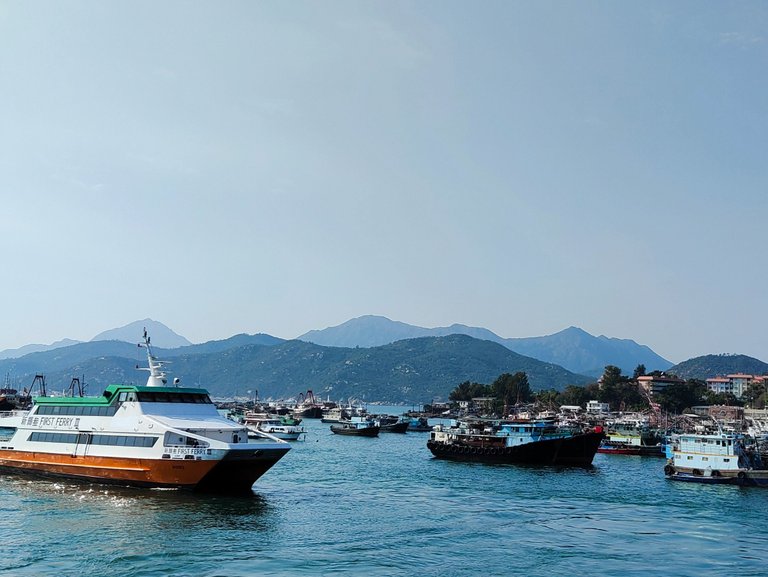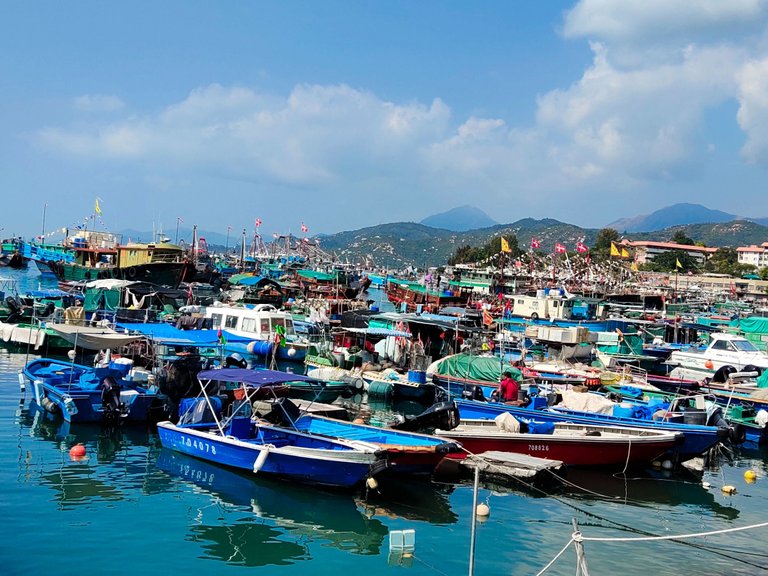 Aside from boats, there are a plethora of bicycles too. These are the medium of transportation within the island. Visitors can also rent bicycles and use them within a period of time. One can bike around the island and visit different attractions.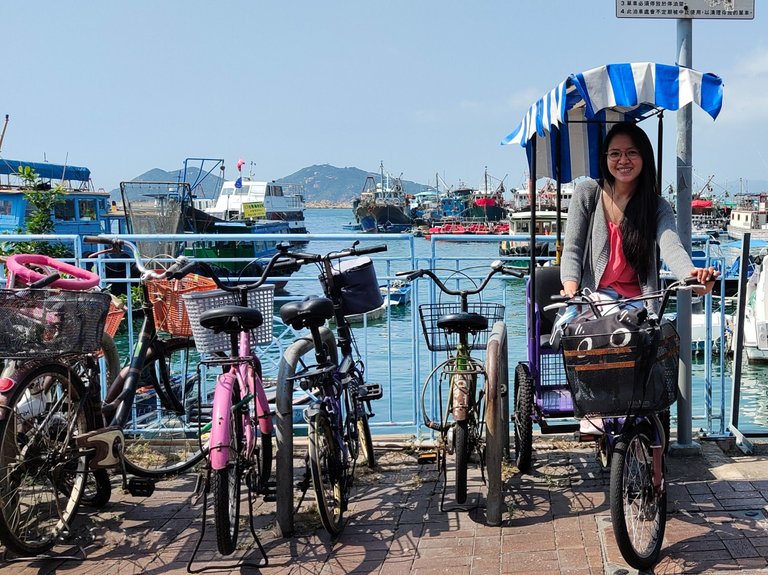 Another reason why people are visiting this island is because of the seafood street foods, such as fish balls, squid balls, squid barbecue, and different delicacies like mango mochi, fried potatoes in a stick, some refreshments, and more.
There are a lot of restaurants as well where their main cuisines are seafood. There are cafes and bars too. However, expect not-so-favorable prices of seafood cuisines here. This has been a hub for many foreigners too who love food trips, beaching, and hiking.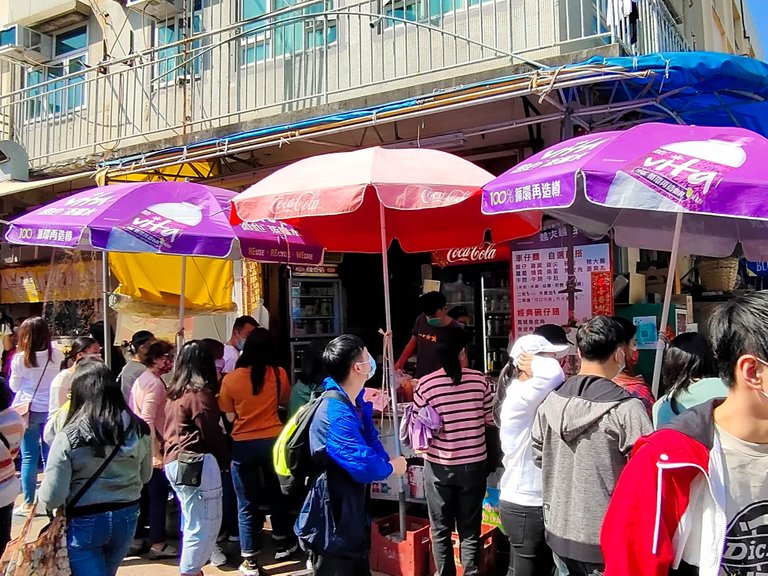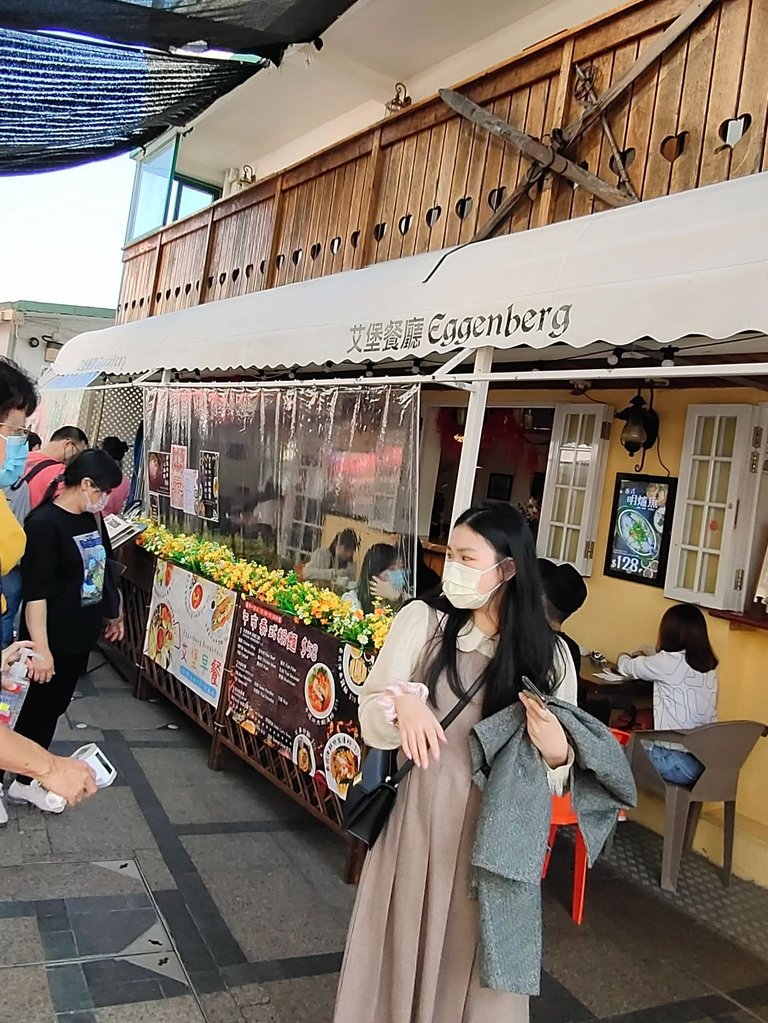 The Love Lock is also one of the attractions which you can see at 11:55 in the video. The place looks romantic as it is full of hearts.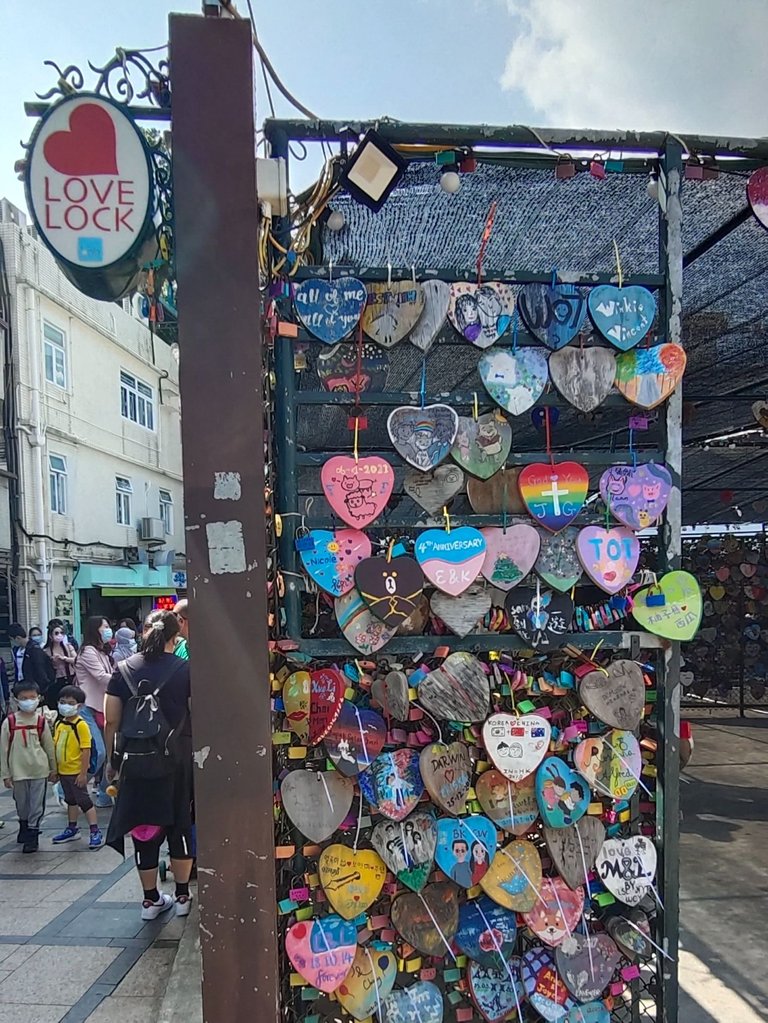 Visitors can buy heart-shaped woodcraft and lovers can design them according to their preferences. After painting their wishes, they would then lock them on the love lock iron fences.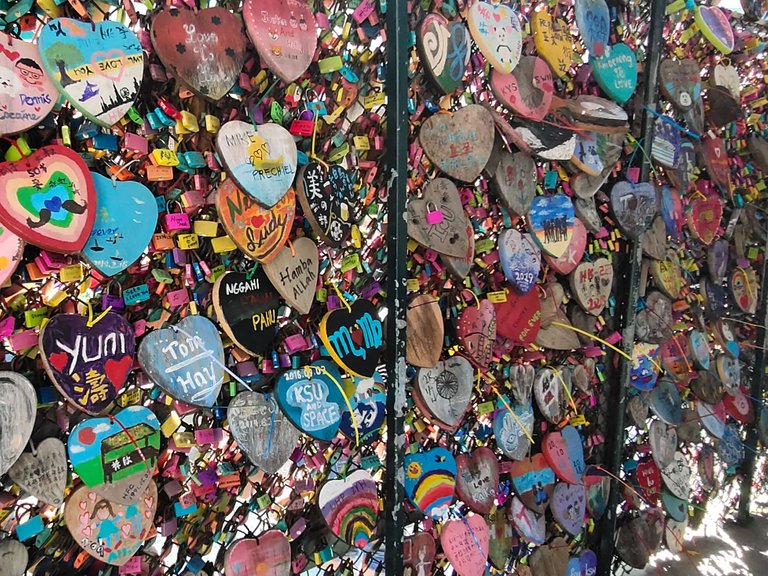 Some simply wish for themselves, their families, and their friends, and I saw some wishes for peace in the world.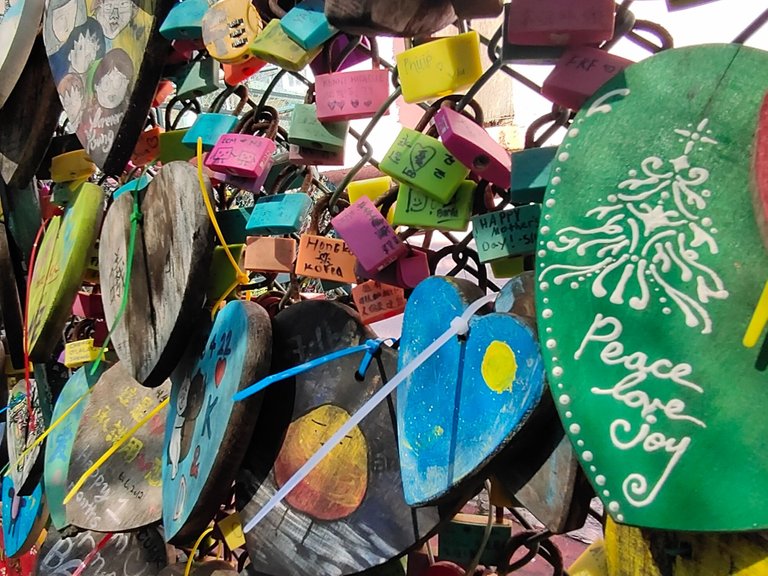 And located just a few walks from the Love Lock is Tung Wan Beach. The beach wasn't crowded when we visited it and the weather was just so perfect to soak in the water. However, since we have no extra clothes, we just walked along the beach.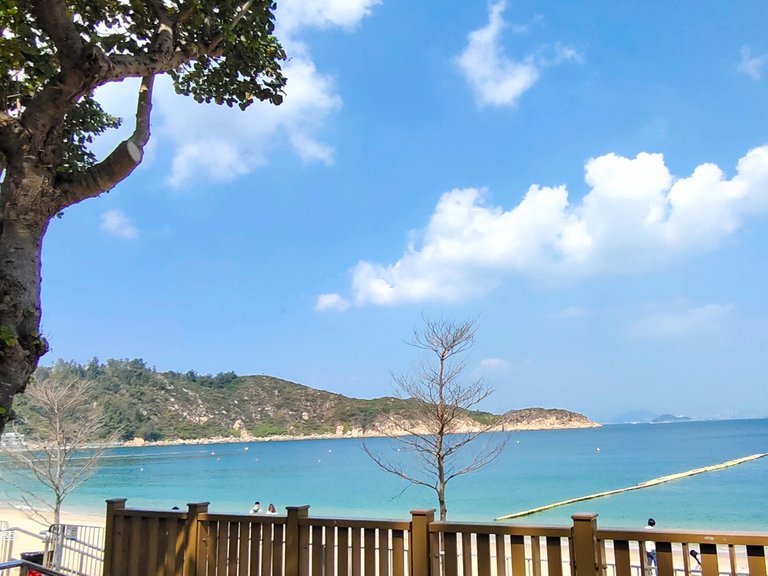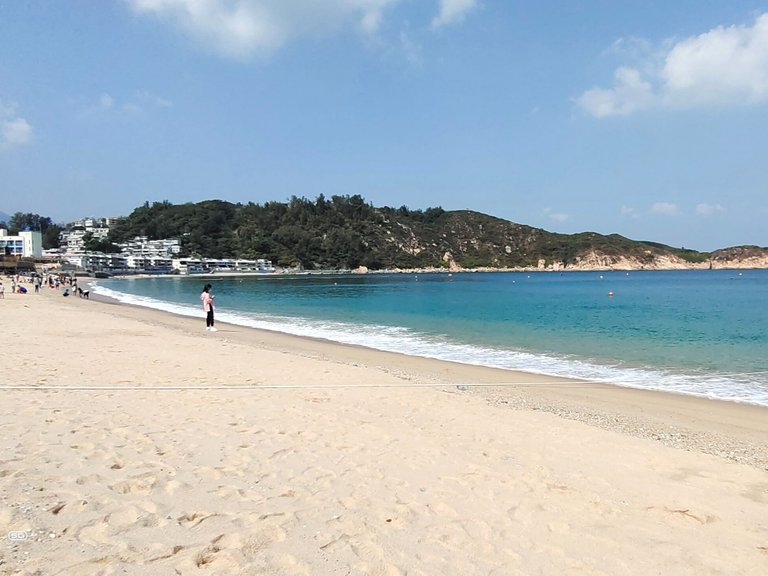 It was my hiking buddy Rachelle, my companion when I visited this beach. Unfortunately, during my fourth visit with Anne, it was high tide and the weather was too gloomy. You can check in the video at 14:40.
As featured in the video, we hiked a mountain on this island. The starting point is just on the left side of this temple. This is where villagers and visitors offer their prayers. My boss was born on this island and her house is just near this temple, so I've been to this place quite a few times.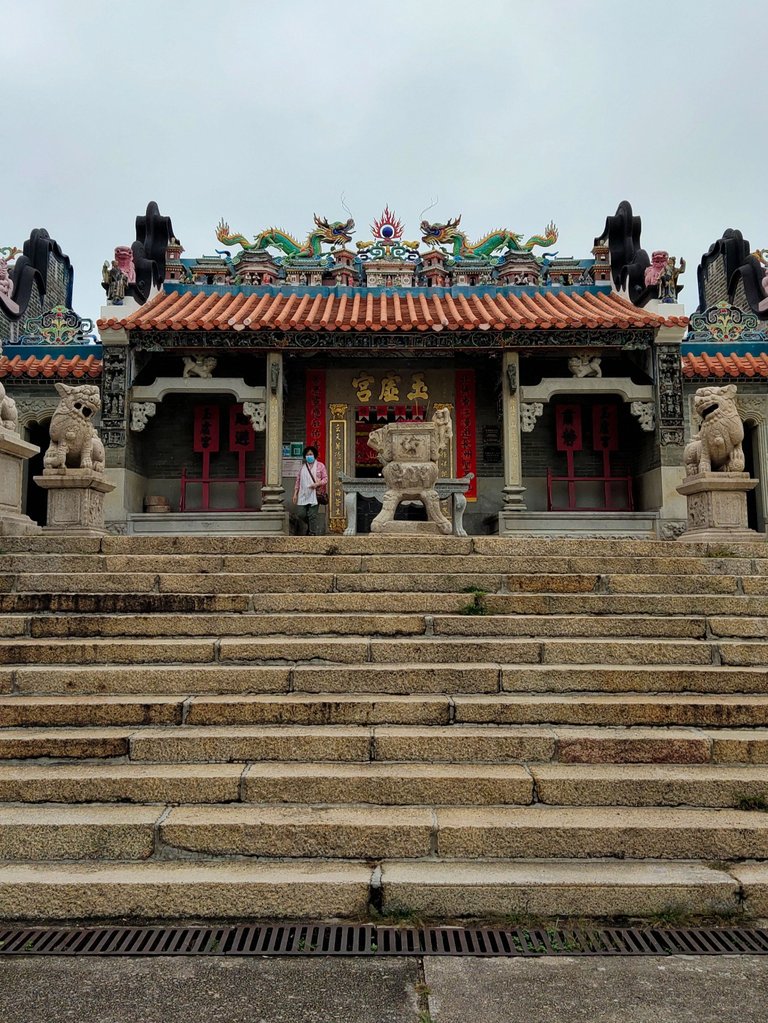 And lastly, the North Lookout Pavilion which I featured in my vlog. It is located on the top of the hill on this island which was more or less 30 minutes hike from the temple.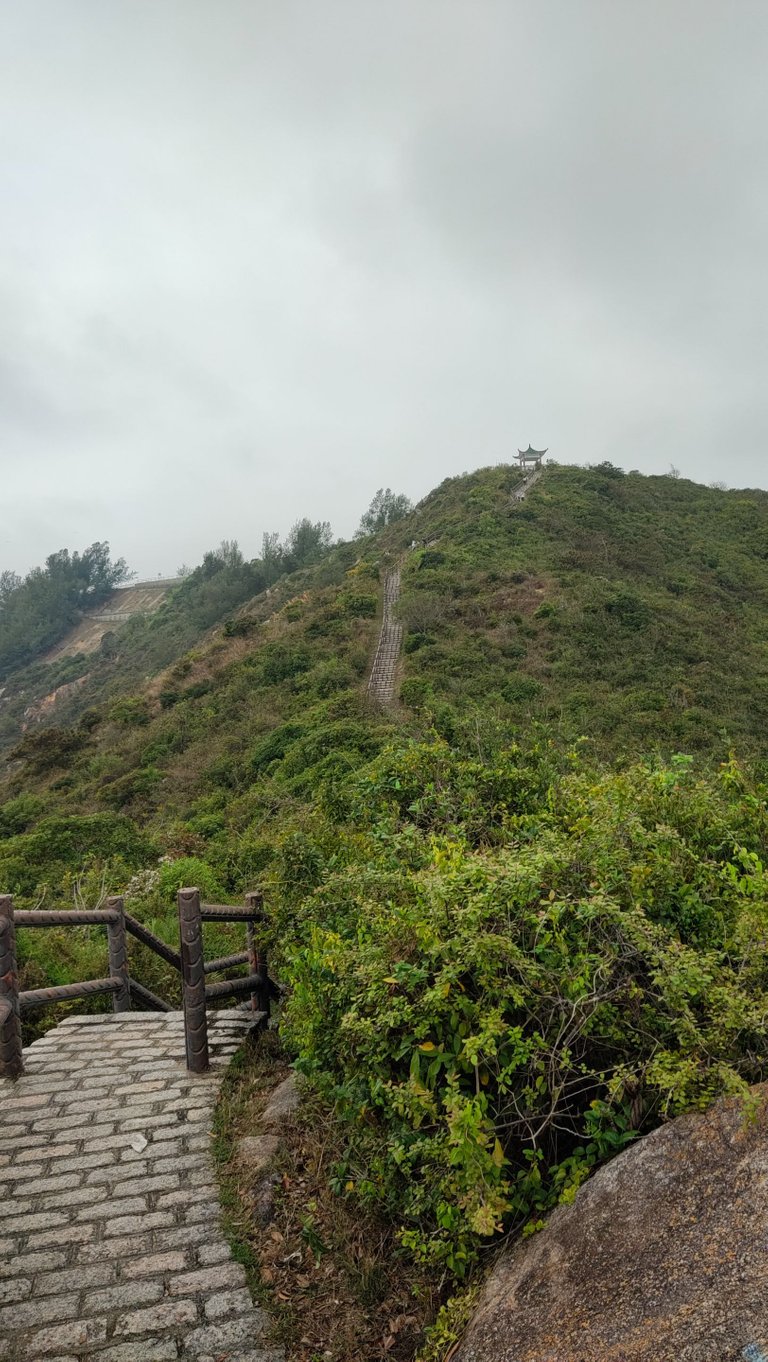 You can check this post to read about our trip to this mountain.
In case you happen to visit Hong Kong someday, it is pretty worth it to add this island to your itinerary.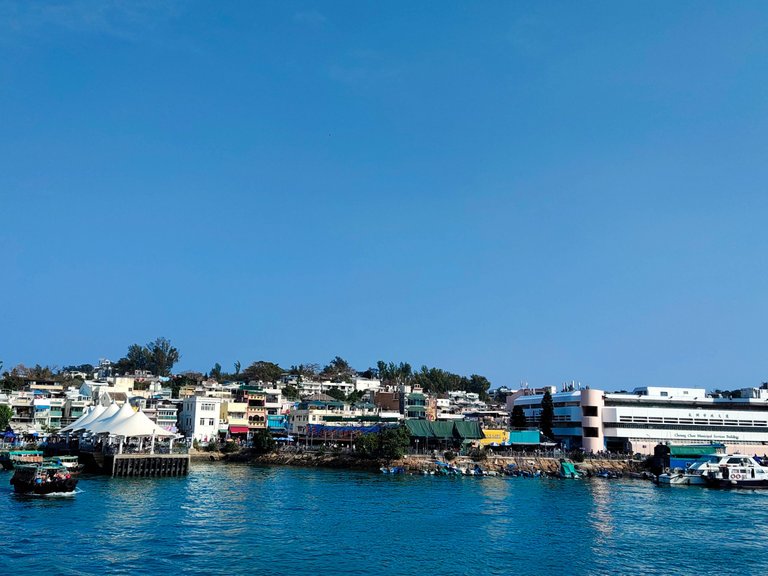 Happy new week, and see you in my next travel blog 😊. You can subscribe to my channel and Facebook Page for more travel vlogs.
Gracias!
(All photos are mine)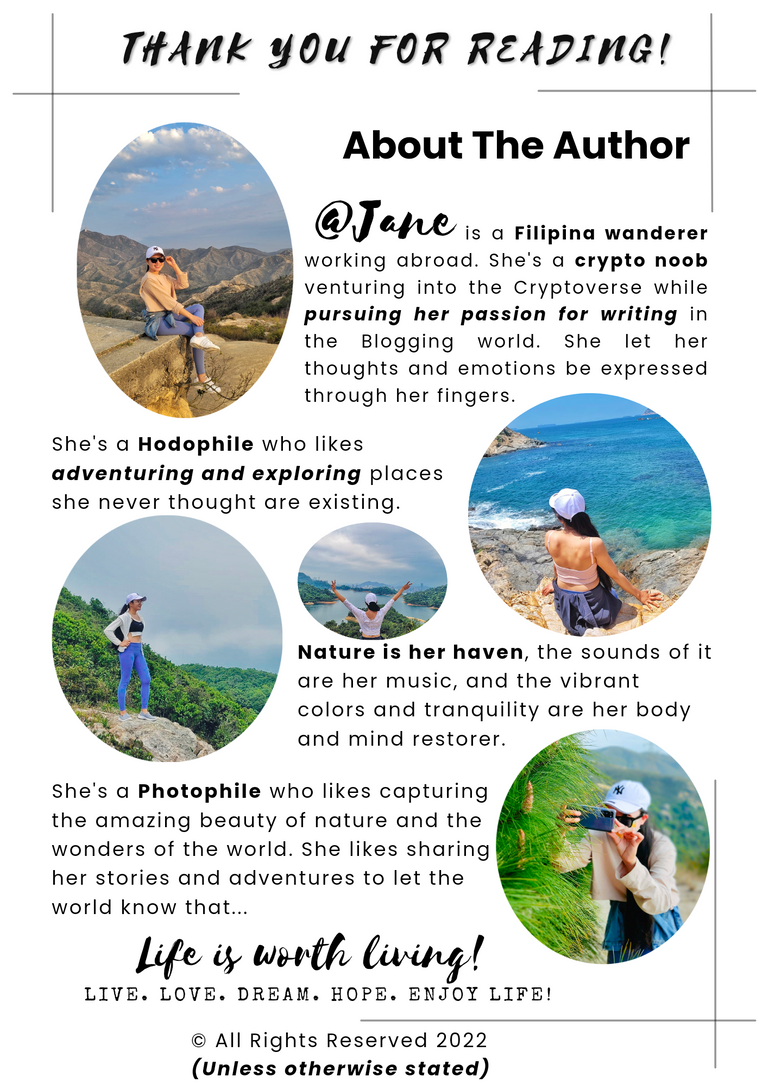 You can also reach me on my socials and let's be connected:
---
---