Viaje a través de ti | Prosa Poética ✍️ | Journey through you | Poetic Prose by @jakim7 🇻🇪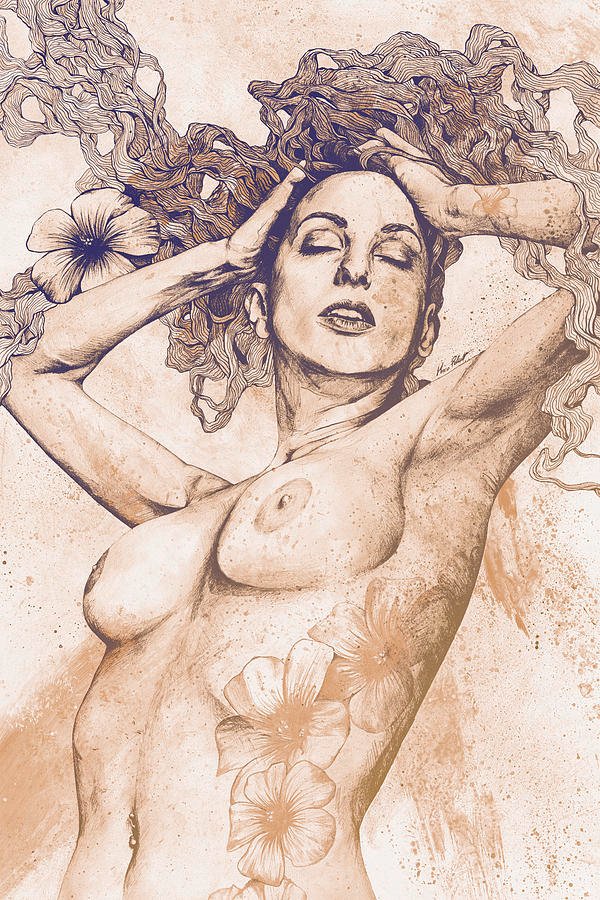 Fuente | Source | Artista | Marco Paludet

---
Viajando por tus sentidos encontré una balsa
a la orilla de tus mejillas
desde allí emprendí el viaje
que me llevaría al mar de tu cuello
donde la brisa eriza tu piel
y el aire jadeante te recorre
en una carrera que no termina
entre la carne, el deseo
y el silencio cómplice de mis labios ...

Viajando a través de ti descubri
el sin sentido del espacio y el tiempo
que se adormecen cuando mis manos
cual raudos corceles te galopan
en la calma que tus pechos prodigan
cobijando el estupor del deseo que grita
desde la prisión de tu garganta
pidiéndome que no detenga esa jauría
de besos que te acorrala en mi boca ...
Cuando llegué a las aguas de tu vientre
solté las amarras de mis sentidos
y desembarqué los deseos de hacerte mía
para perdernos en el laberinto de caricias
que formaban tus caderas en las manos mías,
una vez fundidos nuestros cuerpos en el crisol
de las pasiones nos despedimos de este mundo
y juntos emprendimos el efímero viaje que lleva
al eterno presente donde el éxtasis grita de ganas ...

---
Traveling through your senses I found a raft
on the shore of your cheeks
from there I set out on the voyage
that would take me to the sea of your neck
where the breeze ruffles your skin
and the panting air runs through you
in a race that never ends
between flesh, desire
and the complicit silence of my lips ...
Traveling through you I discovered
the meaninglessness of space and time
that fall asleep when my hands
like swift steeds galloping you
in the calm that your breasts lavish
sheltering the stupor of desire that cries out
from the prison of your throat
begging me not to stop that pack of kisses
of kisses that corner you in my mouth ...
When I reached the waters of your belly
I loosened the ties of my senses
and I disembarked the wishes to make you mine
to get lost in the maze of caresses
that formed your hips in my hands,
once our bodies are melted in the crucible
of the passions we say goodbye to this world
and together we embarked on the ephemeral journey that leads
to the eternal present where ecstasy screams with desire ...
 
Translated with 
www.DeepL.com/Translator 
(free version)✔️





---










Original Content by @jakim7

Copyright @jakim7 | All Rights Reserved

Animated Banner Created By @zord189



---
---