Heme aquí | Prosa Poética ✍️ Here I am | Poetic Prose by @jakim7 🇻🇪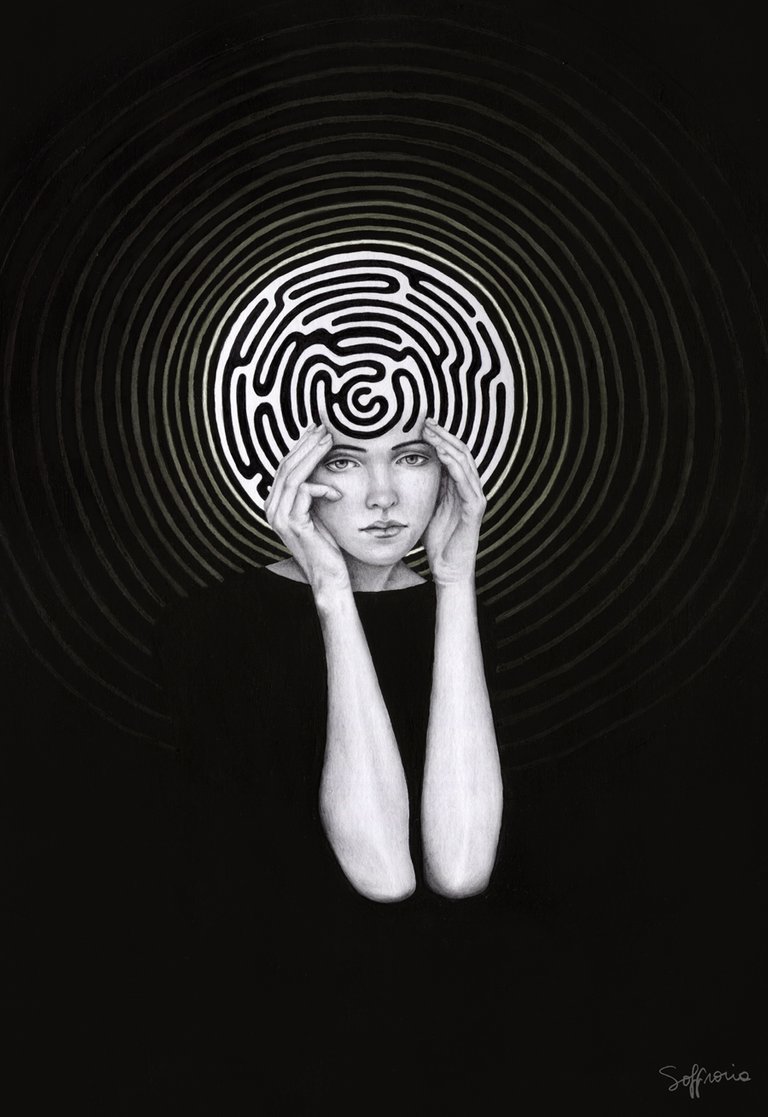 Fuente | Source | Artista - Artist | Sofia Bonati
---
Heme aquí en el laberinto
de las interioridades
donde mis líricas
ansiedades
se sosiegan
y aquietan
cuando el ego
se pierde
en el recuerdo
insípido de la razón ...
Heme aquí en el vórtice
de una lúdica realidad
que se balancea
entre la penumbra
de las dudas inertes
y la verdad reluciente
que encandila la mentira
en el túnel caótico
de la cotidianidad
que nos insensibiliza ...
Heme aquí en la justa medida
entre aquellos dias contigo
y la triste soledad
de tu fugaz partida
al eterno despertar
de esos amaneceres
adornados con las luces
y lentejuelas que de tu mirada
se dispersan, difuminan e iluminan
el aquí y ahora de este instante ...
---
Here I am in the labyrinth
of the interiors
where my lyrics
anxieties
they calm down
and quiet
when the ego
is lost
in memory
tasteless of reason ...
Here I am in the vortex
of a playful reality
that sways
between the penumbra
of inert doubts
and the glittering truth
that dazzles the lie
in the chaotic tunnel
of everyday life
that desensitizes us ...
Here I am in the right measure
between those days with you
and the sad loneliness
of your fleeting departure
to the eternal awakening
of those dawns
adorned with the lights
and sequins that from your gaze
scatter, diffuse and illuminate
the here and now of this instant ...
 
Translated with 
www.DeepL.com/Translator 
(free version)✔️





---










Original Content by @jakim7

Copyright @jakim7 | All Rights Reserved

Animated Banner Created By @zord189

:

---
---