Summer Days and Sunshine. One of Those Things is Still True.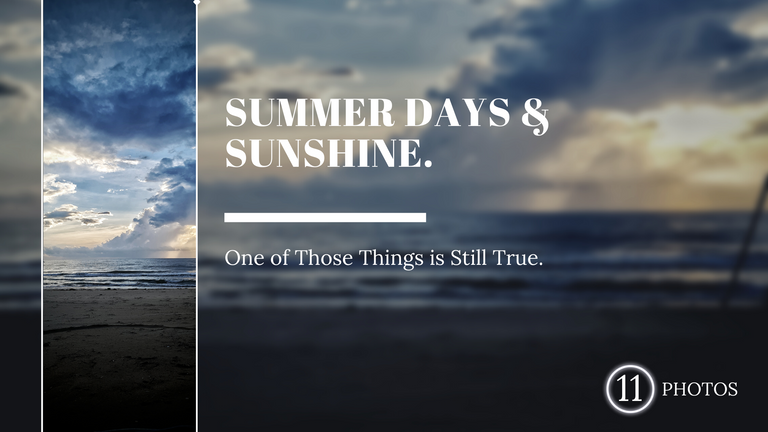 Summer Days and Sunshine. One of Those Things is Still True.
---
Salutations my good friends,
I hope this article finds you in good health and good spirits.
Yesterday I was a complete mess mentally. I'm not sure why but I was wound up tighter than a squirrel that ate too much cocaine. I had a deep searing fury inside me, a malaise that funked me up. I went to bed early and the puppy let me sleep until 5:20 AM ( * better than the 4:30 am he normally wakes me up at).
IDK, perhaps it was that extra bit of sleep but I feel better today. thinking about now I've also been taking Ginkgo biloba when I go to sleep at night, and I wake up in the morning. It has done wonders to lift the fog from my brain, I highly recommend you try it, but perhaps when I take at night... My mind stays awake thinking too much, perhaps this contributes to my lack of happiness the next day. Last night I did not take it, and today feel good... hrm, science time? Yes, I think so.
I'll do experiment, I'll take one tonight and see if I'm tomorrow angry or happy.
Enough of that thought, so let's talk...
Today I got to go down to the boardwalk next to the beach. Me and the puppy (@Kooza) went for bit of a stroll as were allowed to go down there from 5 AM to 7 AM for exercise. We cannot go onto the sand, but we can walk along the boardwalk. This was a great delight.
Being inside for 27 days, and then just having a new experience like this... It makes you appreciate things in life that you normally take for granted. Did I like the lockdown, hell no. I despised it. However the Silverlining on that storm cloud, is that it has given me a newfound appreciation for things that I have taken for granted. In this case, walking along the boardwalk.
Again, Enough talking - let's get to the photos.
The Daily Photos
If you're new to my posts, you'll know that this is part of my cathartic daily tradition and meditation. Go take photos, go edit photos, go post photos. I hope you enjoy these pictures and let me know in the comments what your general thoughts are if any.
The morning sky today was a silvery magic show. The hot summer fiery sunrises, replaced by the cool silver of the oncoming rainy season and fall.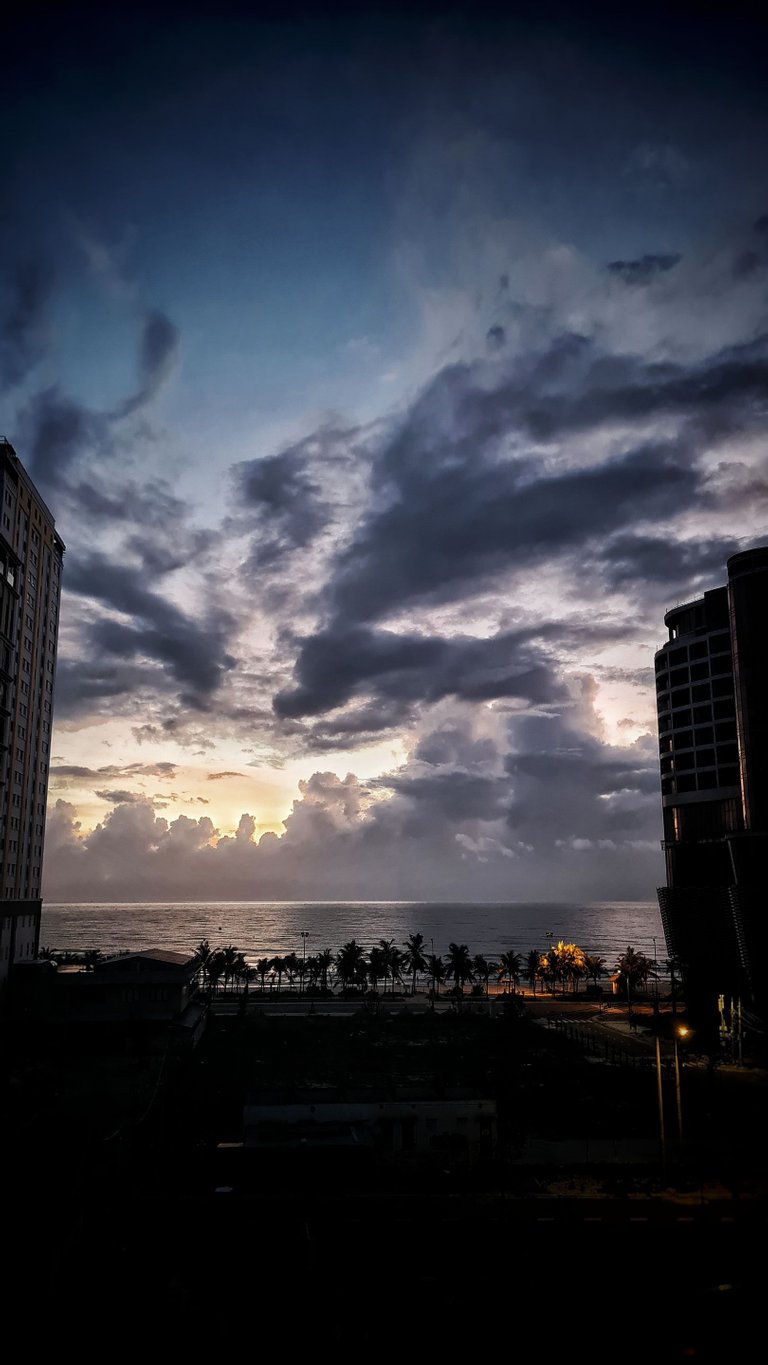 The round boats here are known as "coracles", this one was left fliped up, the monsoon had filled it to make a little swimming pool complete with floaties!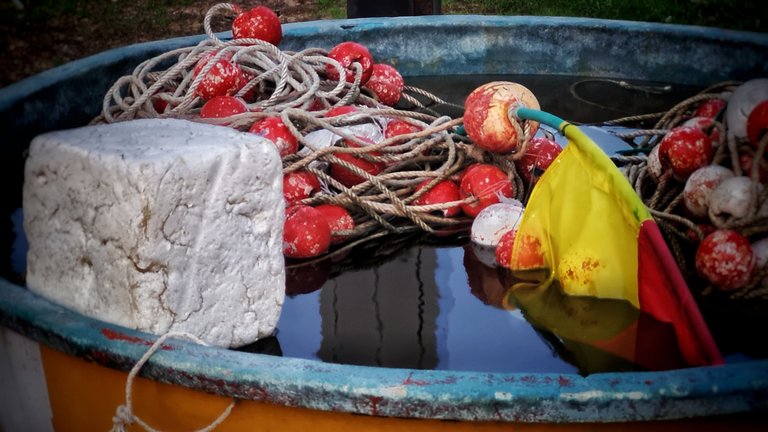 just watching that sunrise on the boardwalk this morning filled me with inspiration. I wanted to go sit on the swing so bad... But the Fuzz, the man, old Johnny blue eyes was keeping their gaze upon the sand.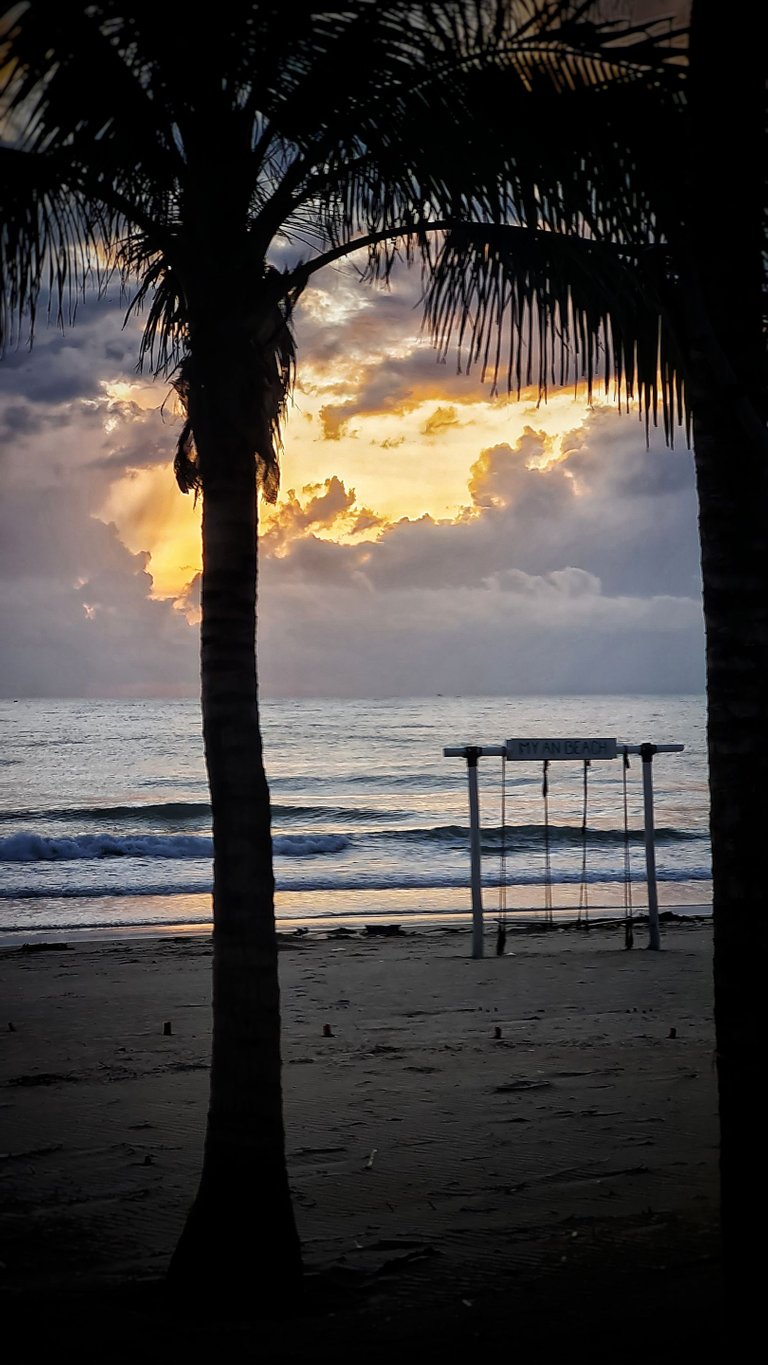 here is another boat along the shoreline, The textures in the wood are amazing.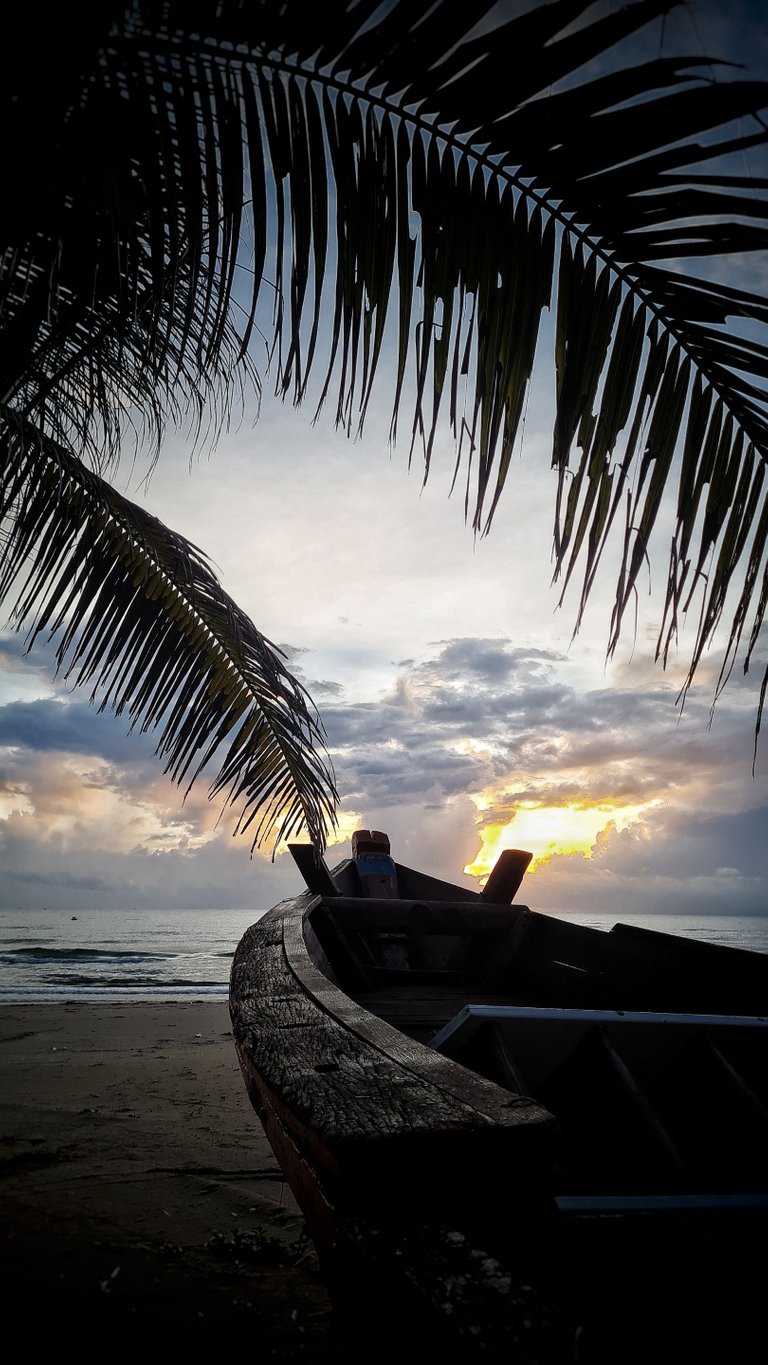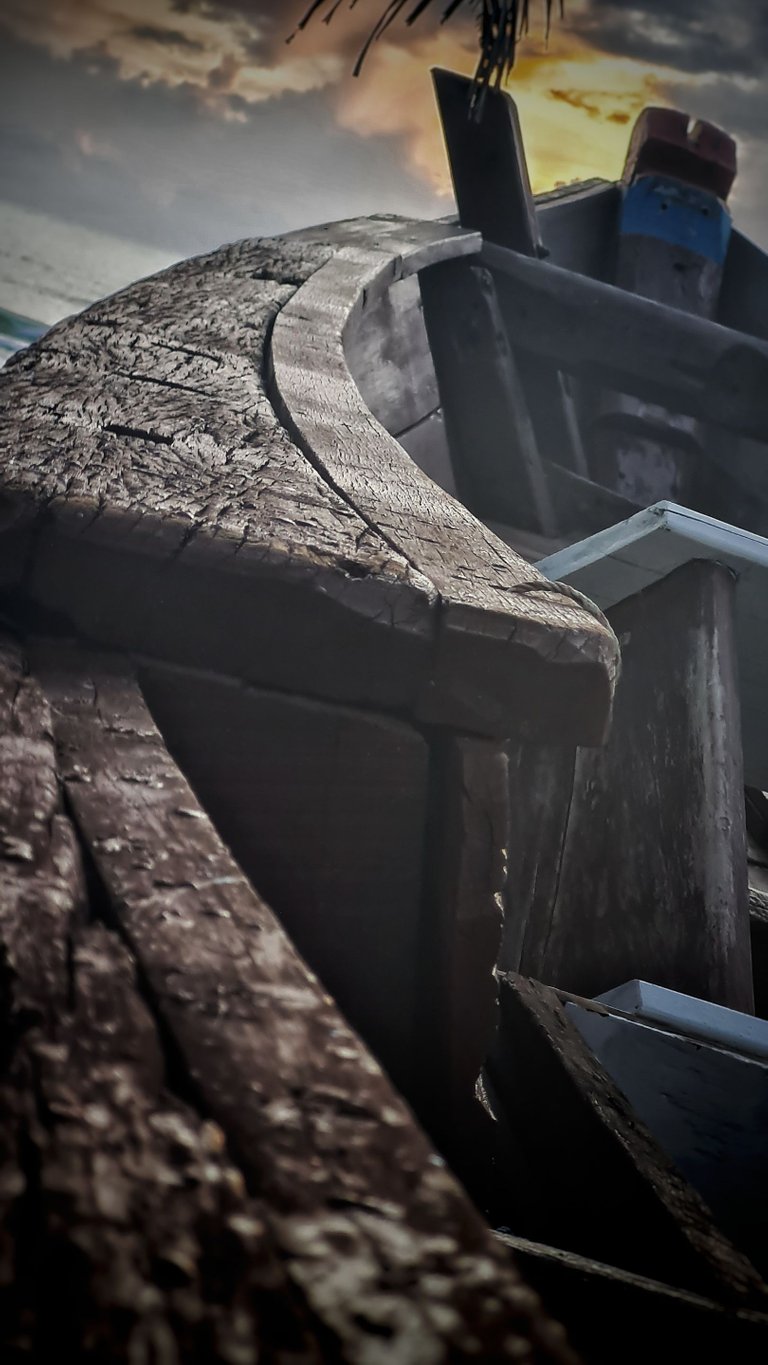 for real just check out that patina. HOT!
There were no bikes or cars in the street. As the street is normally super busy and a death hazard, I decided to take full advantage of this and stand for photo with @Kooza. Kooza looks thoroughly entertained by the process.
Hear a few more photos of these empty streets, I took them more or less for myself.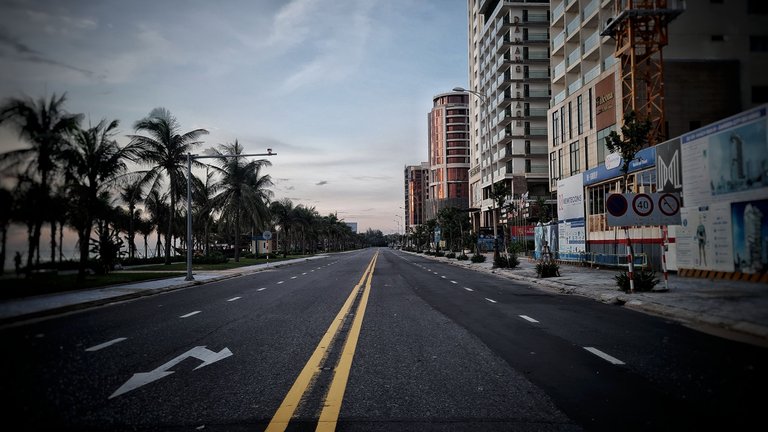 For real these streets are usually like a busy superhighway... but today they lay dormant.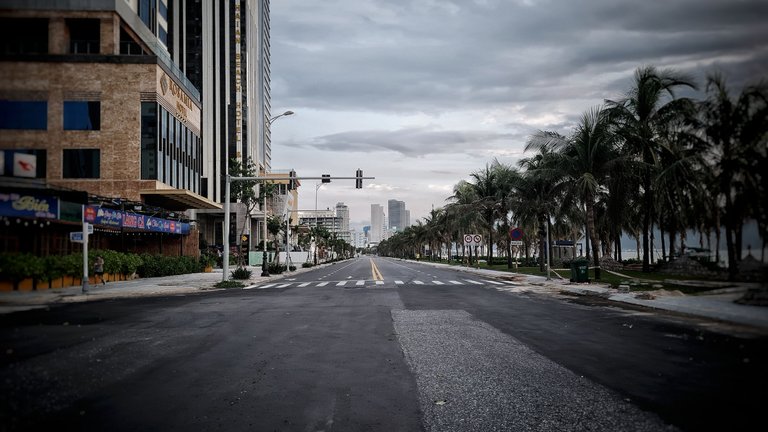 These moments that make me appreciate being here, beautiful skyline, soft ocean waves... So nice.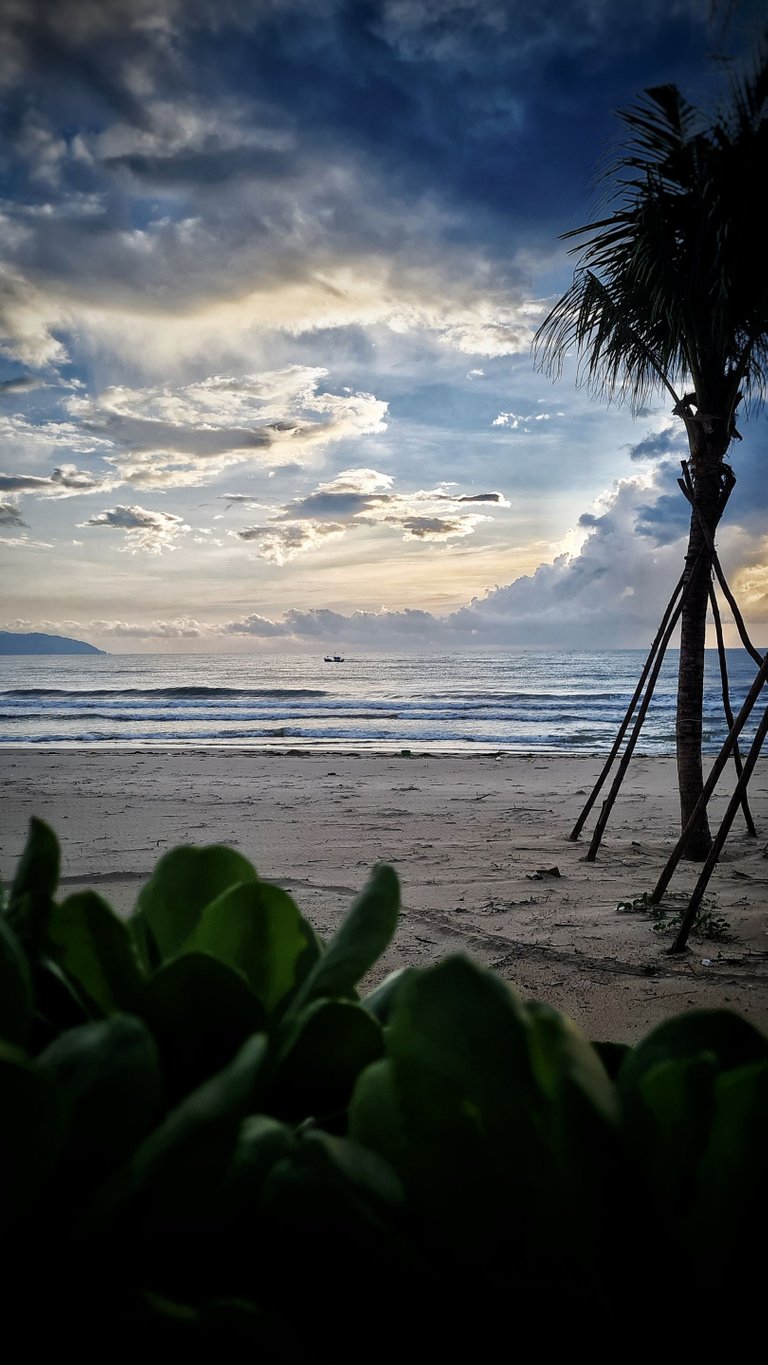 There are also a bunch of coconuts strewn about the ground. Most times either scooped up by thrifty locals, to be made into tropical drinks I would imagine.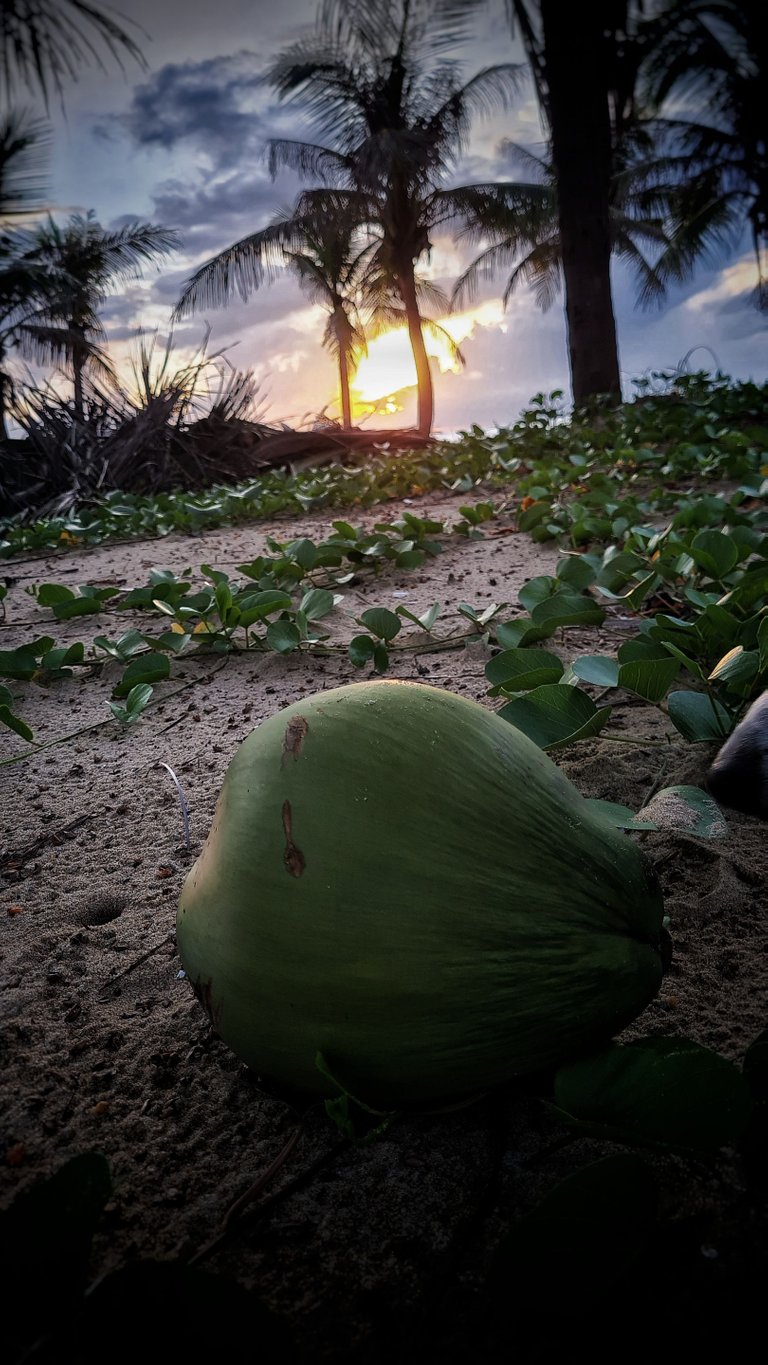 Well thank you my friends for joining me today. I do not know what the adventure holds for this afternoon or... what's going to happen. but feel free to bookmark my page, like and subscribe, or even up vote if you so choose to do so, but come back tomorrow for some more exciting stories, perhaps even pick up your mind up with some visually fun photos.
Side note
I'm looking for a digital artist to help me with a NFT card game. If you got some art skills hit me up yo.
Cheers and Kick Butt today~
---
---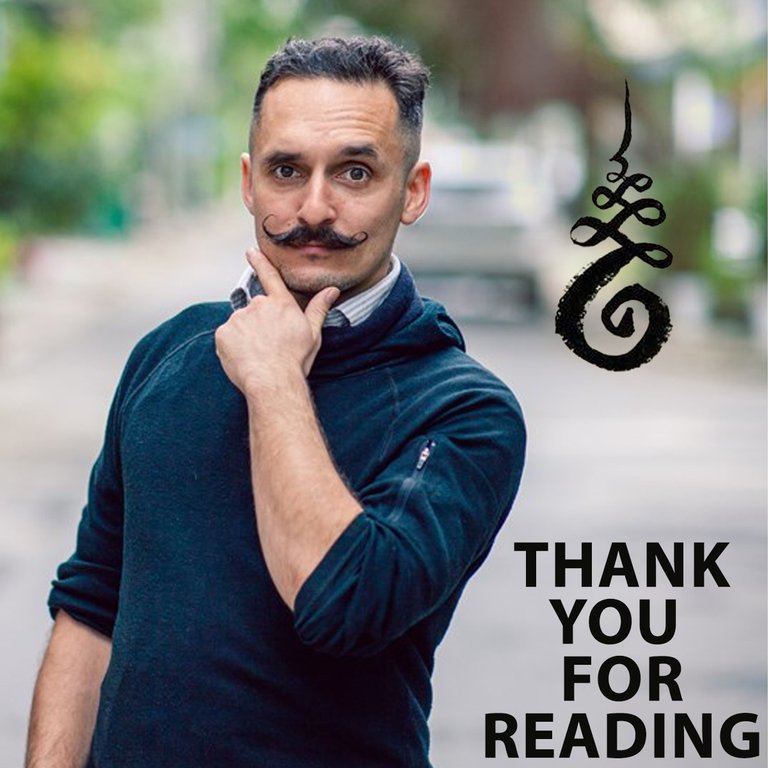 ---
Services I Use and Recommend:
---
Help Support Ongoing Content
| | |
| --- | --- |
| Bitcoin (BTC) | 18zopjg9Y2VA1ouCqCZapN3UzdpK3UnMdm |
| Ethereum (ETH) | 0x849C33abCb753540fD0D6cDd25df05BC20a1254E |
| litecoin (LTC) | LdWUz5haDfkn4D1fxmte8nJePEGjJv6Lqh |
| Bitcoin Cash (BCH) | 1DRRtY3j5xzx6Dn9ofQgoosXdqGVsYYNcU |
| Helix (HLIX) | HPnubkb9FBtSZKPjRvqD166BX4vPK3GtAz |

Thanks for reading my post, you inspire me to keep posting!
Thank you for your support!
---
---