It's all about the sky... And cups, the sky, and cups ... that is all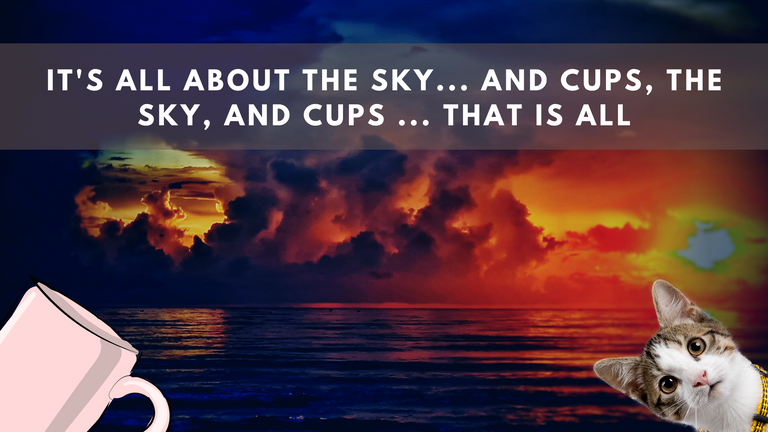 It's all about the sky... And cups, the sky, and cups ... that is all
---
Dear Readers,
I like cups, and cups like me. Cups are fun to find all over the place; on the shelves at the store, and on the ground by the street, and also on other people's tables at parties. I love cups, but I still like the sky better!
The sky is so blue and clear and makes me feel good. It's so much fun to play tag with, and go sledding with, and do things that I've never done before. It's all about the sky... And cups, the sky, and cups ... that is all.
Now we have the ground rules set...
The daily photos
If you read the introduction title, if you read the introduction blurb, you may understandable a bit more about what today's photos are about.
Here is the sky in the morning today.
I want to share another one of these clouds because the next picture really will highlight them...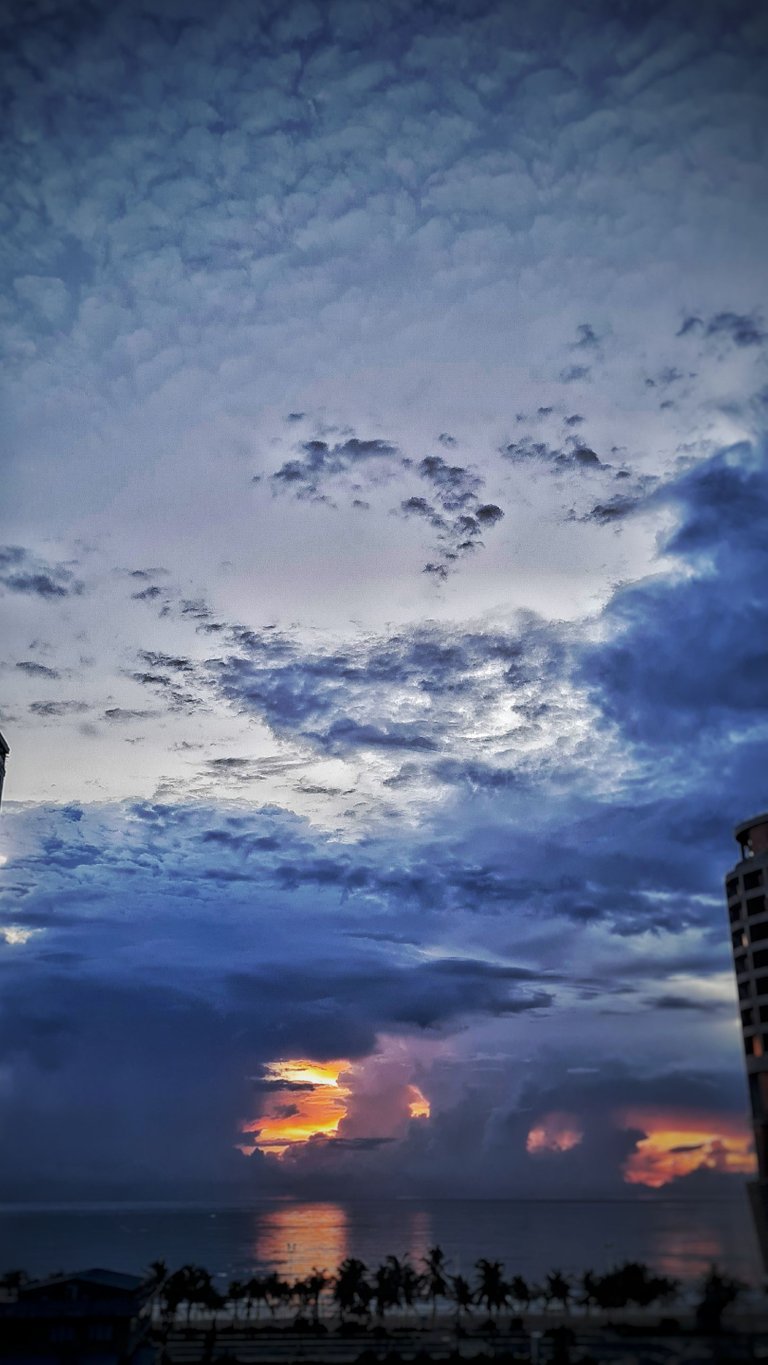 This has to be my favorite Skype photo I took, this sheer Majesty, the colors, the spectrum of vibrant tropical birdlike feathers, shift from blue to orange... Makes me happy.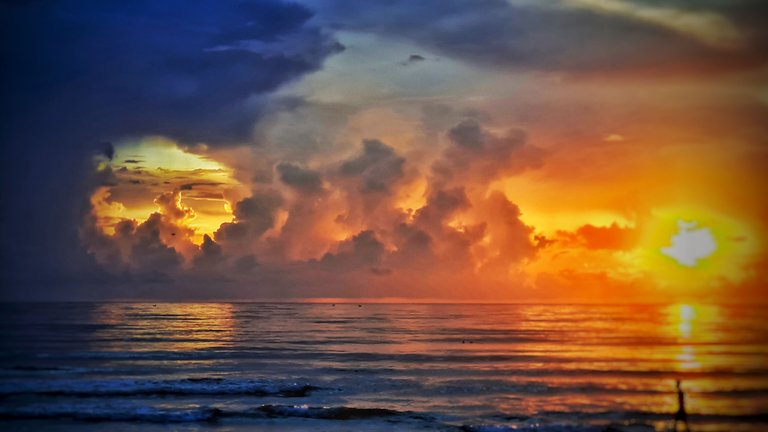 here is more of the sky this time framed with drooping palm franz.
Here's another little speck of light, taken in the afternoon setting sun, highlighting just a little bit of cloud nine.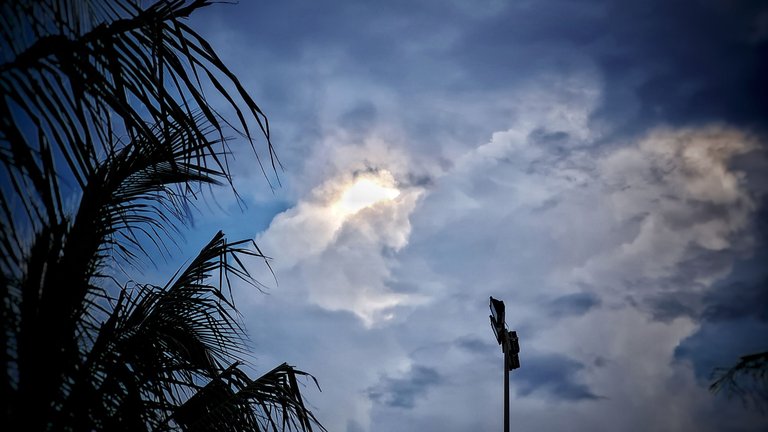 And, let it be known I am a man of my word, as promised in the title as well as the introduction blurb here are cups.
For some reason I found this random assortment of cops to be quite absurd, and completely random. Two plastic cups two glass cups, neither are the same size, none have the same style or marking, one has a handle, they all have different liquids in them, the chairs are different as well... I would imagine someone has OCD would freak out about this.
But for some reason I found it to be quite meditative and beautiful. The complete randomness, of these various parts put together, it has universal meaning, and echoes the rise of chaos that brought about beginning of time. Four random cups... so cool.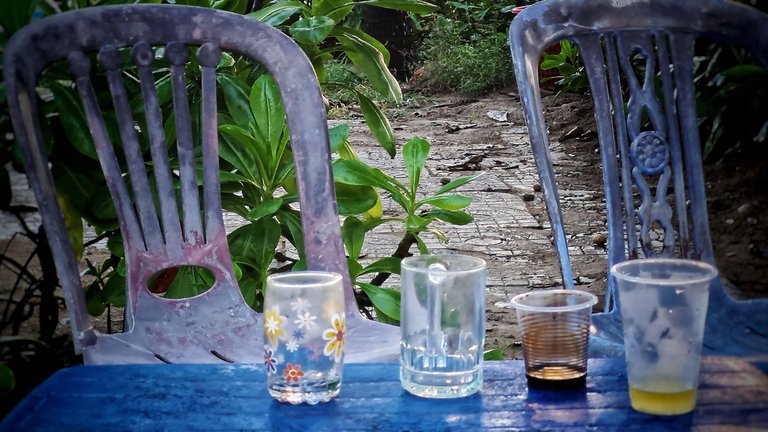 ---
Well dear readers thanks for joining me today. I fear might be going a bit insane, all my articles are starting to shift more and more into the ludicrous state... But hey at least they might be fun for you to read.
Much love and have a great day.
---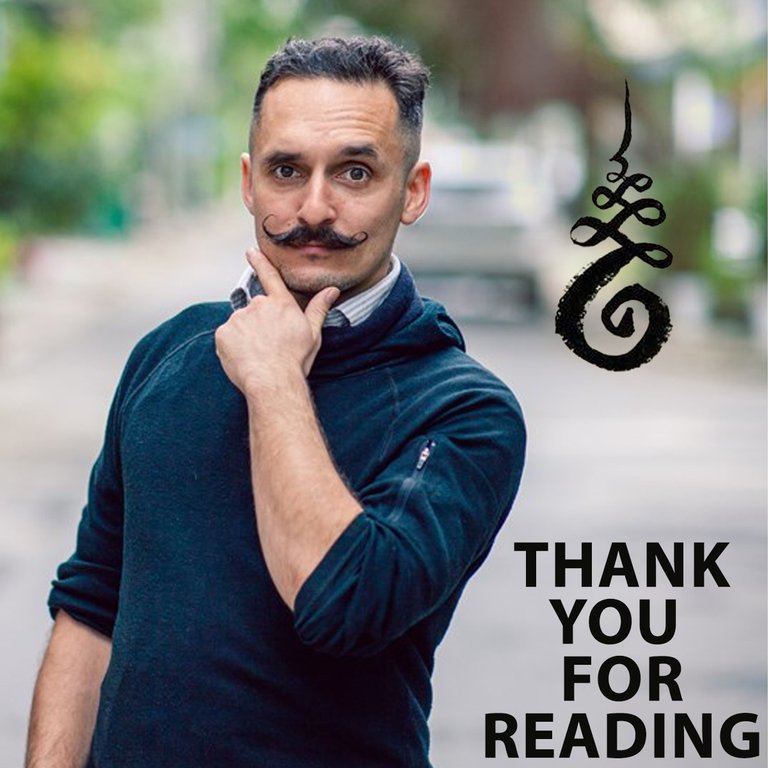 ---
Services I Use and Recommend:
---
Help Support Ongoing Content
| | |
| --- | --- |
| Bitcoin (BTC) | 18zopjg9Y2VA1ouCqCZapN3UzdpK3UnMdm |
| Ethereum (ETH) | 0x849C33abCb753540fD0D6cDd25df05BC20a1254E |
| litecoin (LTC) | LdWUz5haDfkn4D1fxmte8nJePEGjJv6Lqh |
| Bitcoin Cash (BCH) | 1DRRtY3j5xzx6Dn9ofQgoosXdqGVsYYNcU |
| Helix (HLIX) | HPnubkb9FBtSZKPjRvqD166BX4vPK3GtAz |

Thanks for reading my post, you inspire me to keep posting!
Thank you for your support!
---
---