After the storm, A morning walk : 11 Photos to Entertain you.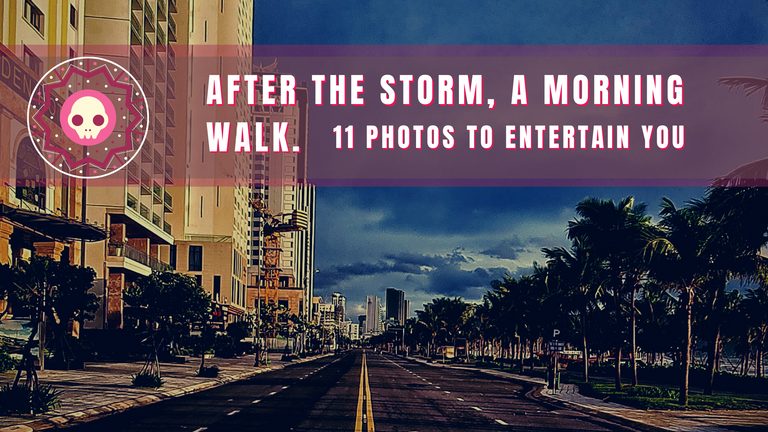 ---
After the storm, A morning walk :
11 Photos to Entertain you.
---
Good day friends,
Before we get going, just want to say you were awesome. Really, no if and or butts about it, you are pretty darn awesome. And I'm not just saying that to butter you up for some up votes, nah... I mean, here we are. Existing. Doing the thing... And while some people may have a bone to pick with existence, I feel as though, because we are here, we are making reality happen, because you are here, you are making reality happen, and that is so awesome. So, ergo, you are awesome. #HighFive
---
Yesterday we had a tropical storm come through. They say it was not a typhoon, just a tropical storm. However, the rain that fell, and in the evening, the wind that came... Oh the wind, it was powerful. I think my building may have rocked a little from it. lol.
With this morning light, and a little licking encouragement from my buddy @kooza, we ventured out at 5:20 AM and went to the beach for a walk. The wind was still whipping, the ocean was still angry! The energy however, that power, that Chi that comes from the ocean windsafter a storm, the power you feel with sand blowing across your face... So epic, so majestic.
Today's photos, features imagery from this morning on this adventure. So let's get to it.
The Daily Photos
This is a low-quality image of last evening. I admit I was lazy and did not set up my DSLR, to make a proper long exposure shot of the night. But the full moon in the sky, The Leviathan moving off in the distance, the wind blowing... You really feel tiny at moments like that.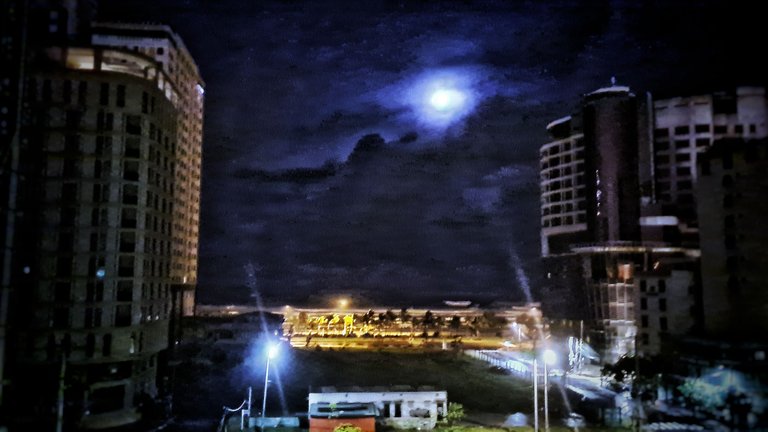 Getting down to the beach the next day, that little white dot in the distance is Lady Buddha. The ocean waves seem tranquil in the photo, but they are quite big indeed. The San whipping across the top of the beach, felt like little needles striking the skin.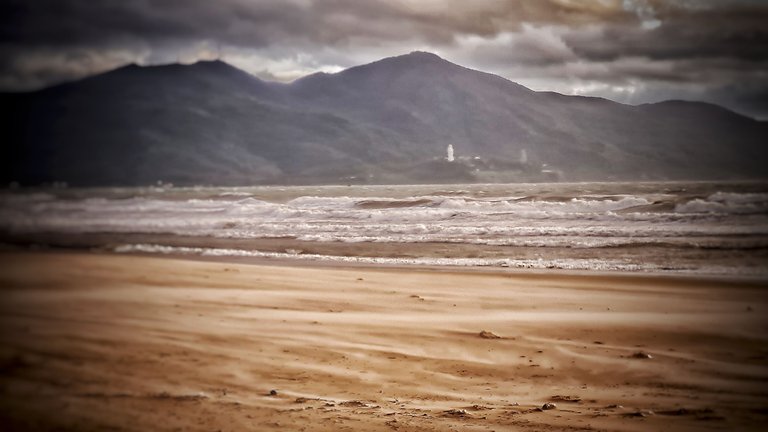 Looking south towards Hoi An, and into the facing wind... The snake like patterns in the sand and crisp morning air.
It's hard to capture the sand while it is moving... Like a long exposure photo of a river running, the sand streaking across the beach.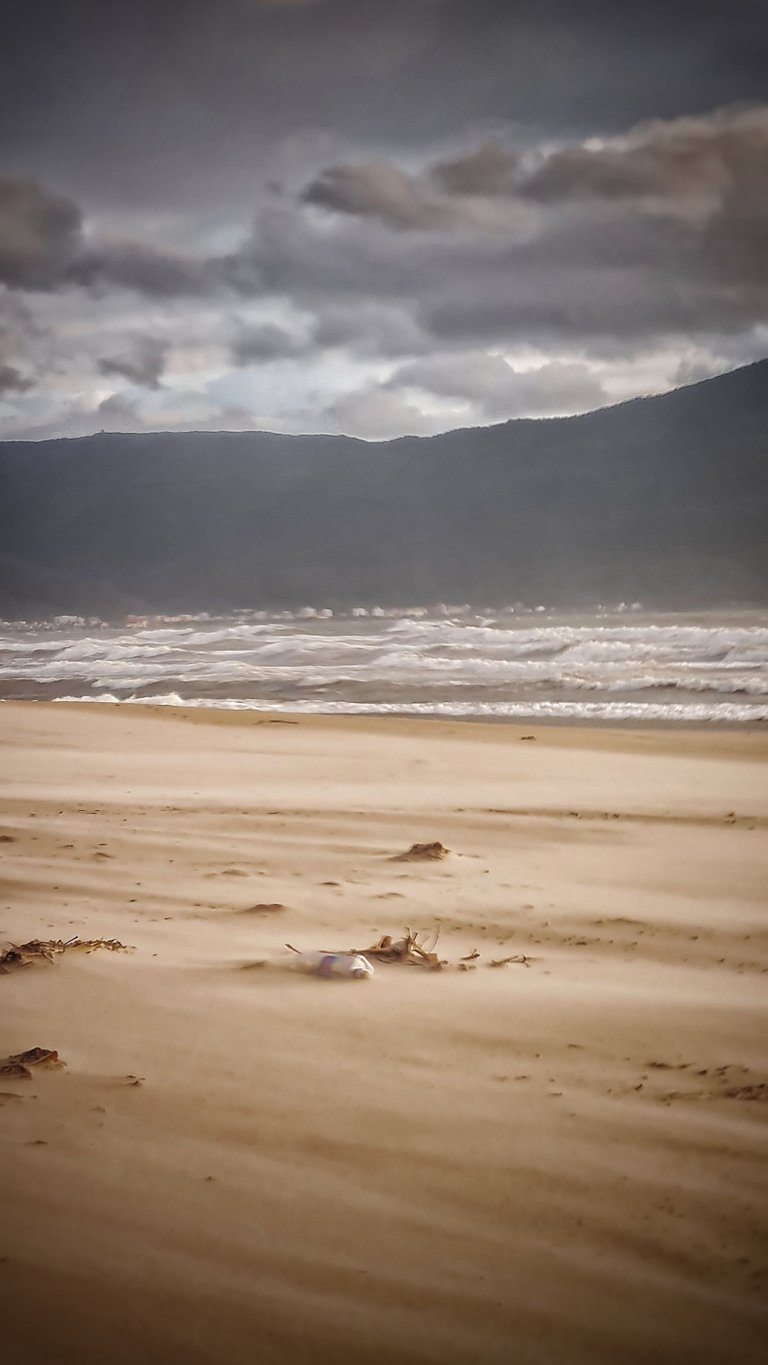 Walking back inland a little more, after a storm, the clouds on the horizon make for amazing visuals.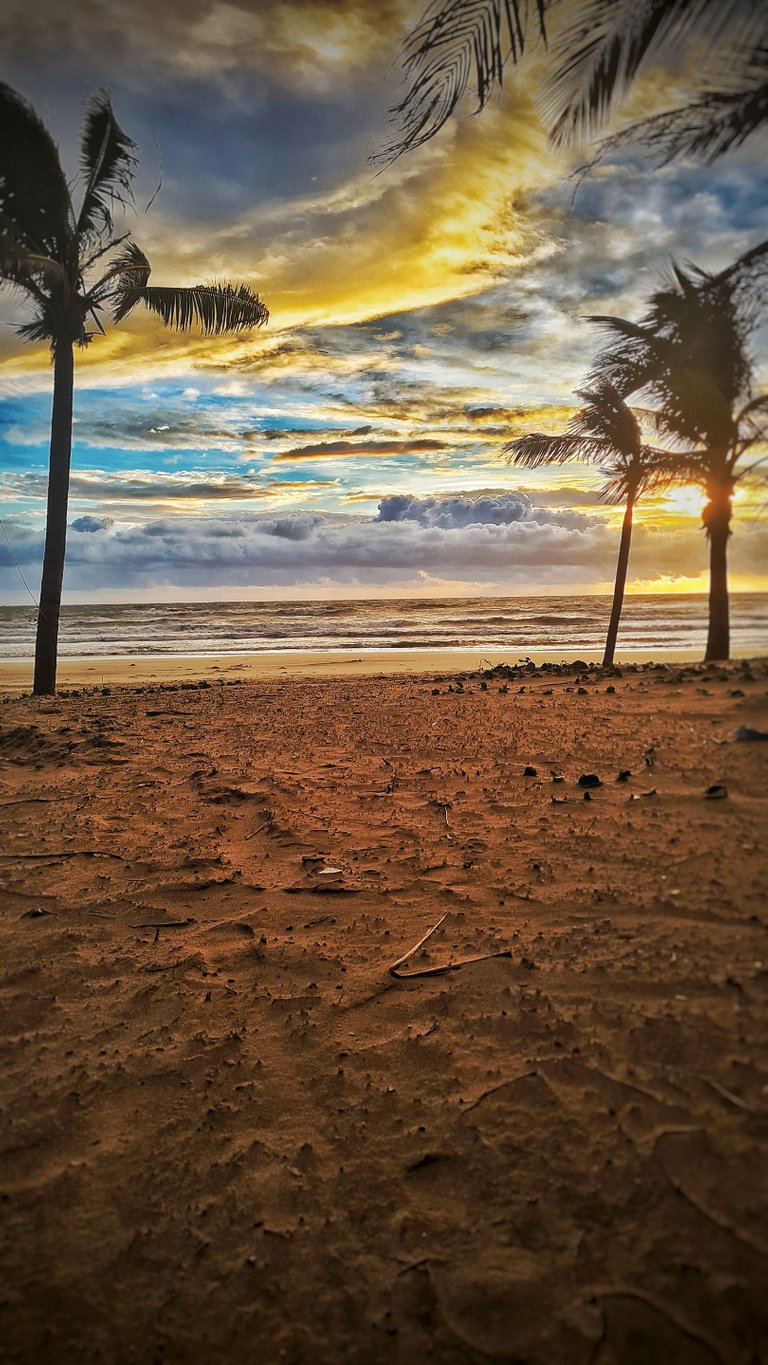 I do edit my pictures before I post them. In doing so, it looks as though there is tilt shifting happening, and creates a really fun push and pull of the visual landscape.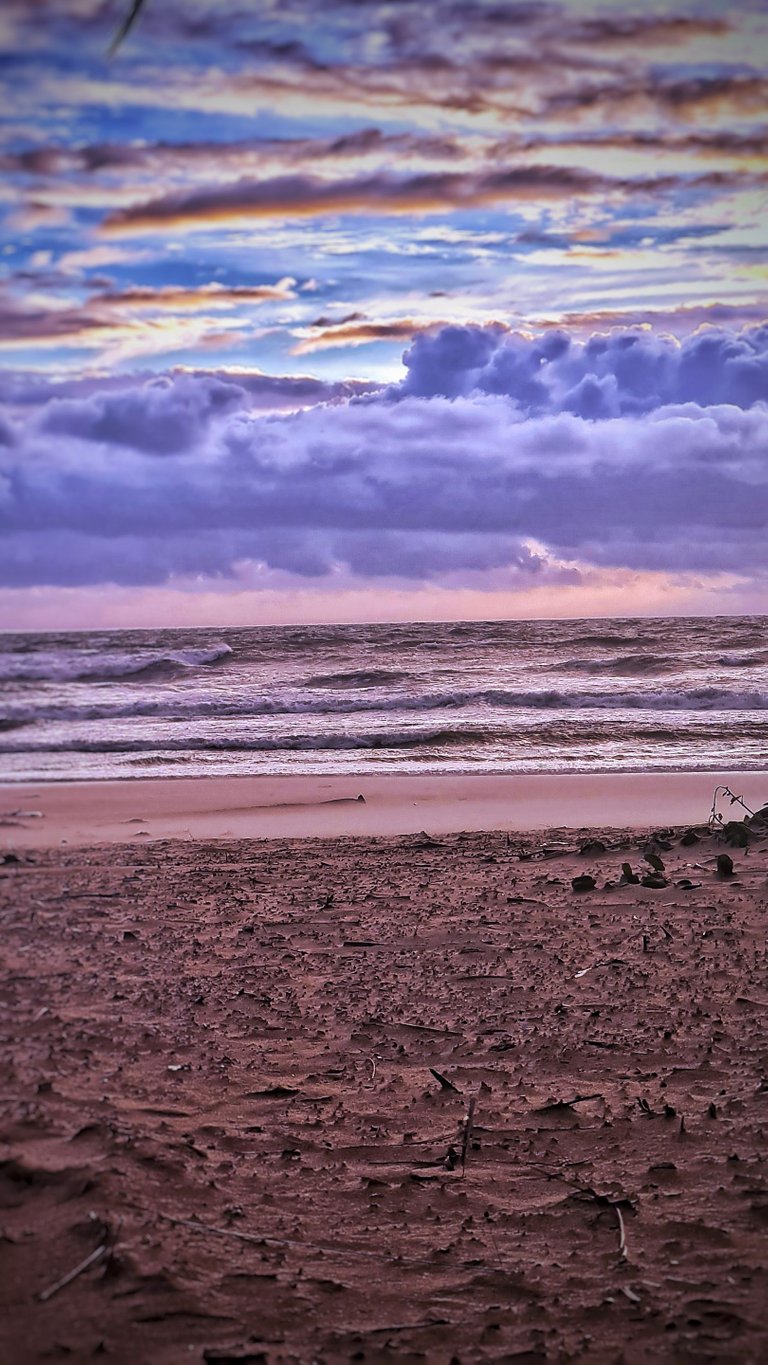 I also ran into my friend Dung, She asked me to take a few pictures of her in the street. Here is a photo I took of her.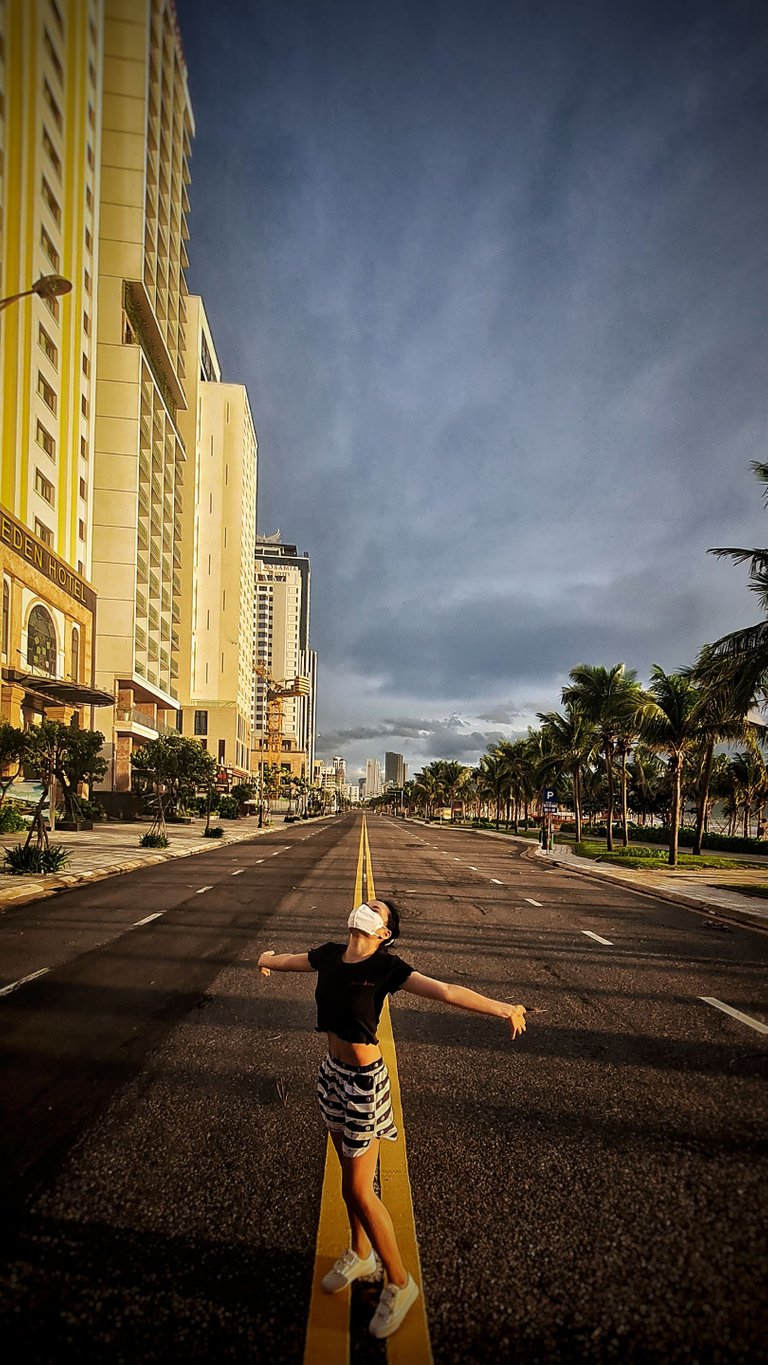 lol, @Kooza wanted to jump in the photo too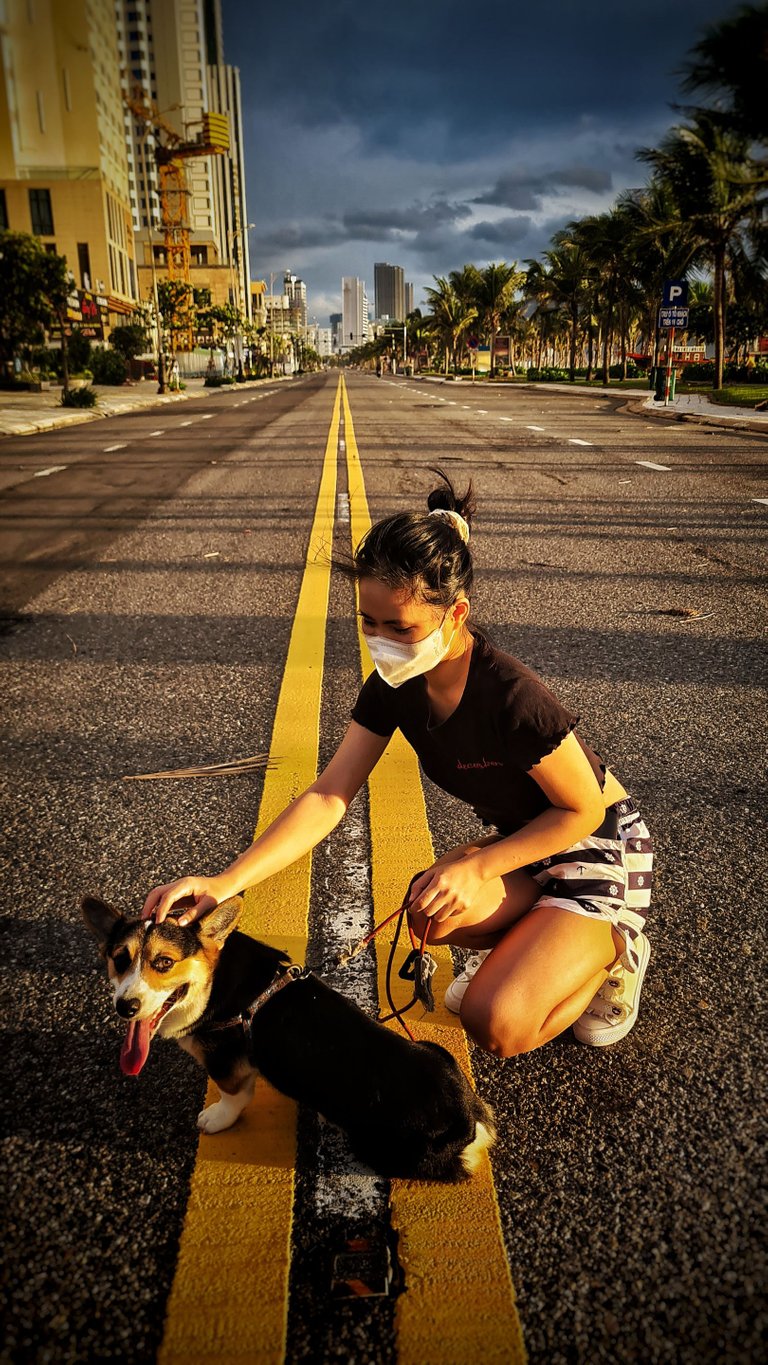 Every time I see the sunrise photos, I think of the cheesy backdrops in the 1980s photo studios, or the Pirates of the Caribbean ride at Disney World. They look so fake, but yet this moment existed for me...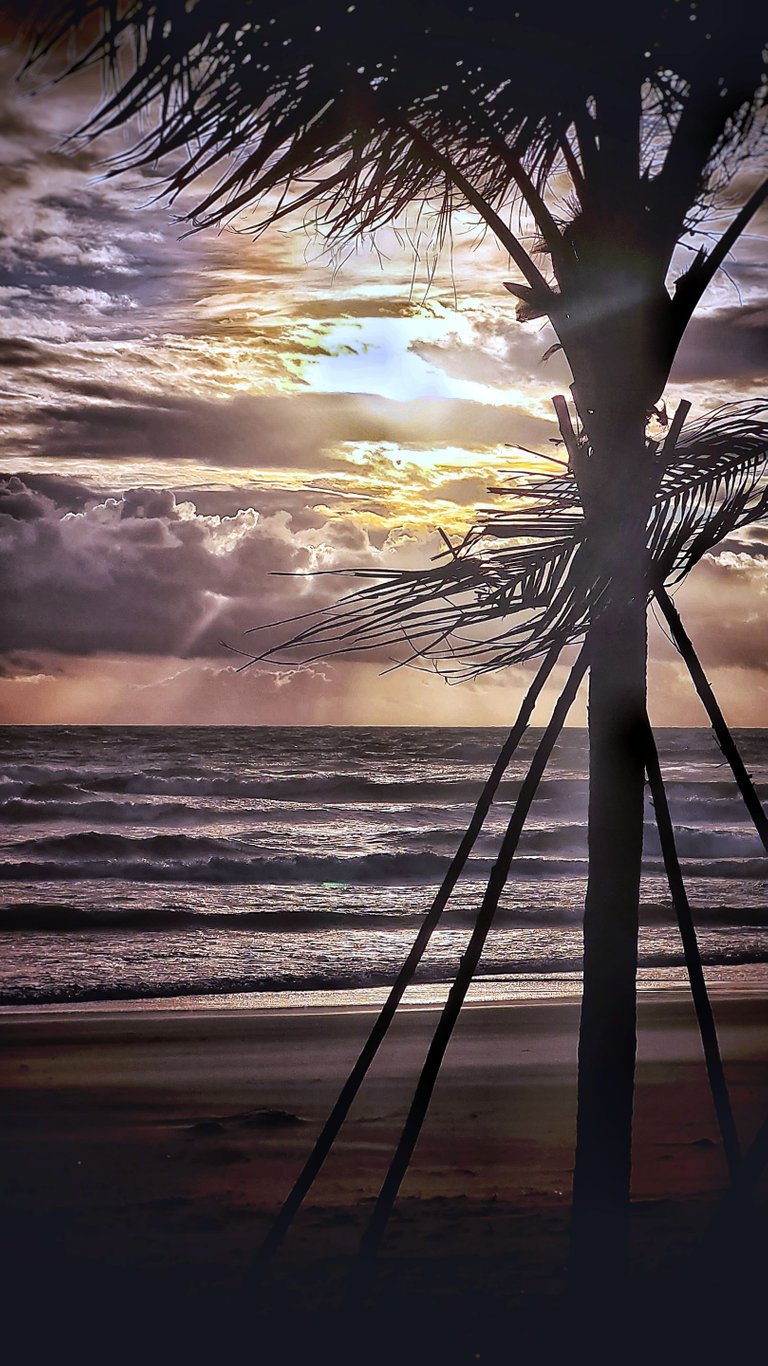 Sometimes I feel as though my life is too easy here, that I need to find more things to do, but these peaceful moments of seeing scenery like this, it does create a sense of calm.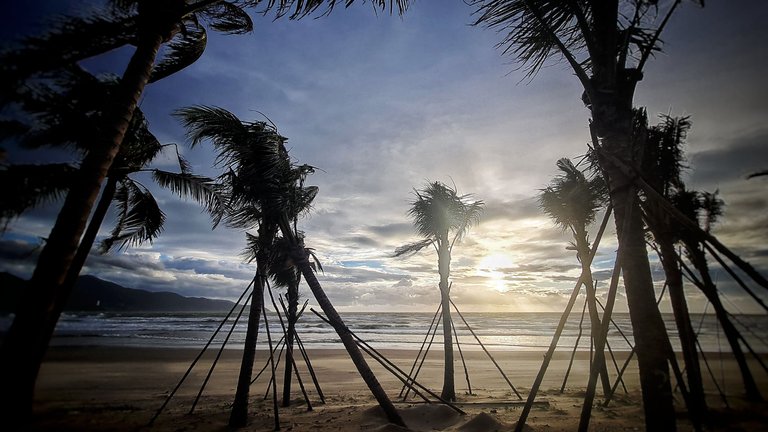 The last photo today is of a beach hut hat. The ocean waves had washed the sand upon it... I thought the transition from a Palm into a beach was pretty cool.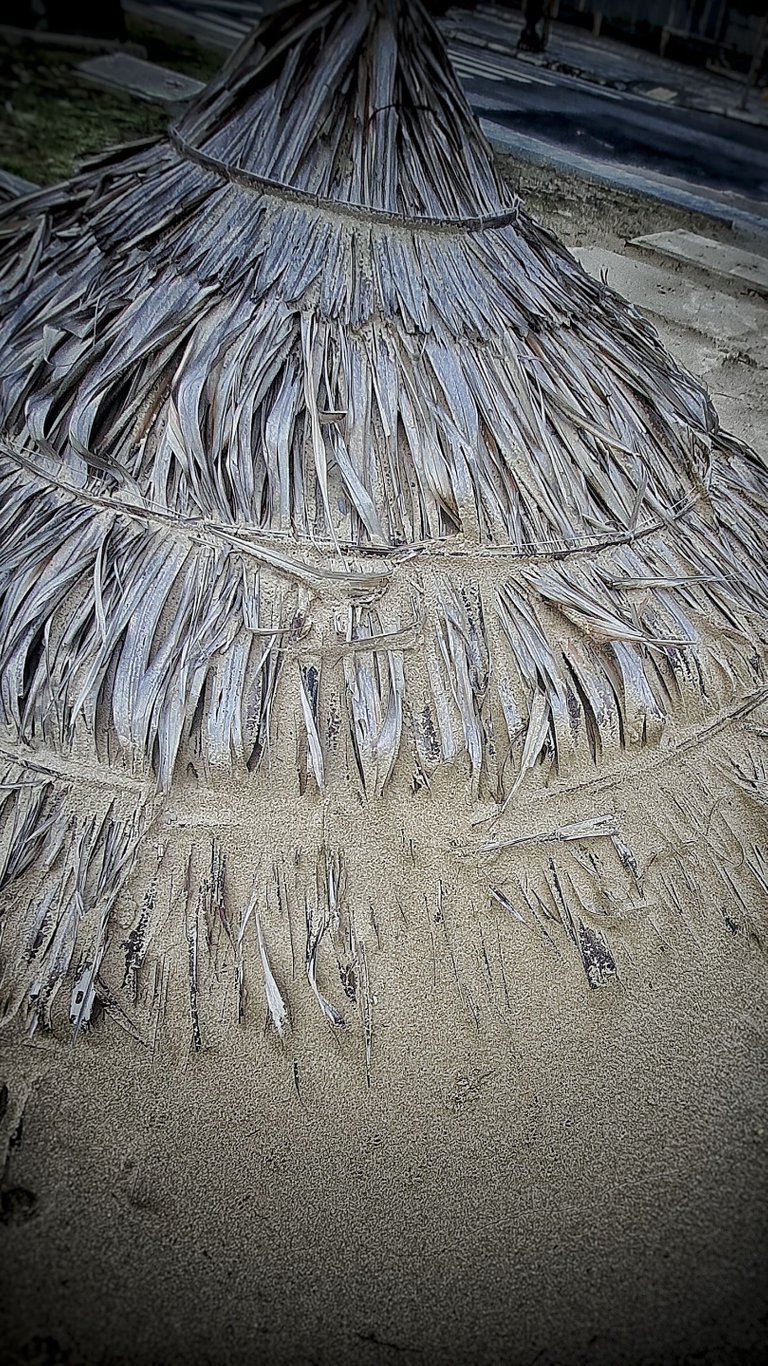 Those are the photos for today of these moments I will share with you. if you found any of them intriguing and you would like to learn more please leave me a message down below in the comments, likewise always happy to collaborate, so if you need some creative input let me know.
I hope your days are inspirational and you find creative ways to celebrate life.
Much love.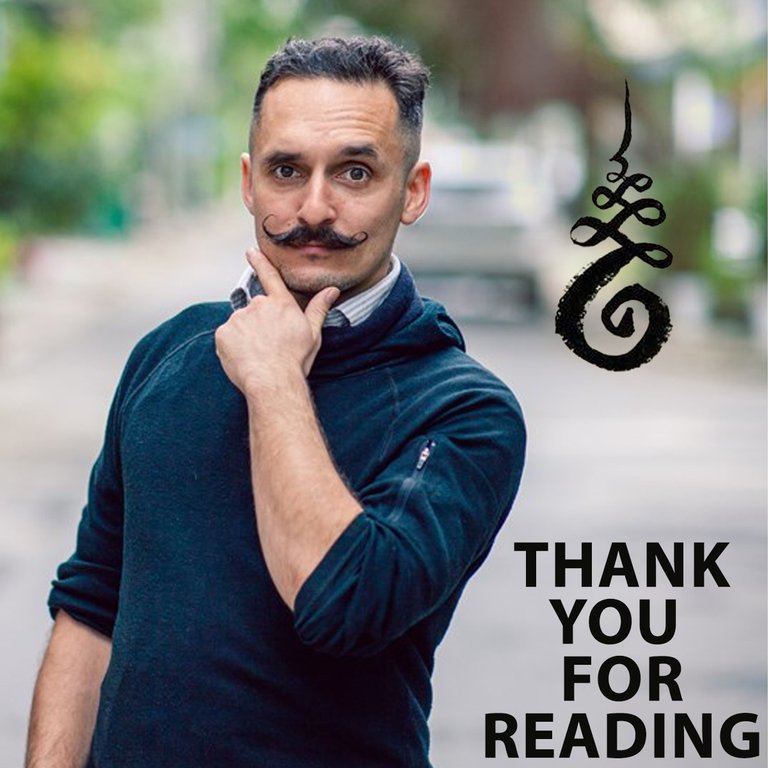 ---
Services I Use and Recommend:
---
Help Support Ongoing Content
| | |
| --- | --- |
| Bitcoin (BTC) | 18zopjg9Y2VA1ouCqCZapN3UzdpK3UnMdm |
| Ethereum (ETH) | 0x849C33abCb753540fD0D6cDd25df05BC20a1254E |
| litecoin (LTC) | LdWUz5haDfkn4D1fxmte8nJePEGjJv6Lqh |
| Bitcoin Cash (BCH) | 1DRRtY3j5xzx6Dn9ofQgoosXdqGVsYYNcU |
| Helix (HLIX) | HPnubkb9FBtSZKPjRvqD166BX4vPK3GtAz |

Thanks for reading my post, you inspire me to keep posting!
Thank you for your support!
---
---