After The Rain Walk About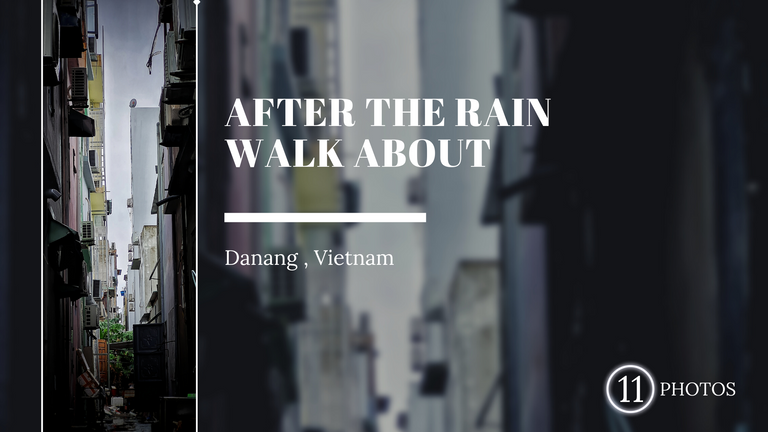 After The Rain Walk About
---
Shalom friends,
I truly wish that you have happiness today and that you are well.
With the typhoon now subsiding into the history books, the various lockdown lockdowns states withering away, ever so slowly, today, we (@Kooz and I) were able to take a nice decent walk. The city was still "sleeping" in a sense but we got to get a nice walk in and captured some nice photos that are not taken inside my apartment, lol
Days like this, where the sky is overcast and a gentle rain falls on a cold concrete city. Days like this, where nothing is still open but yet life is happening. And days like this, a camera is pulled from a pocket and a photo is taken of the wet city streets and the life, because these are memories worth holding on to.
No big life updates for you today just regular stuff... so let's just get right to the photos.
The Daily Photos
One thing I find fascinating, are alleyways that are sandwiched together with AC units, plant life, windows and more, then a small sliver of sky that reaches down like a crackling lightning bolt. I do enjoy taking photos of these things.
Likewise the up close photos of plant life, the green stems, the droplets of water... They are quite fascinating.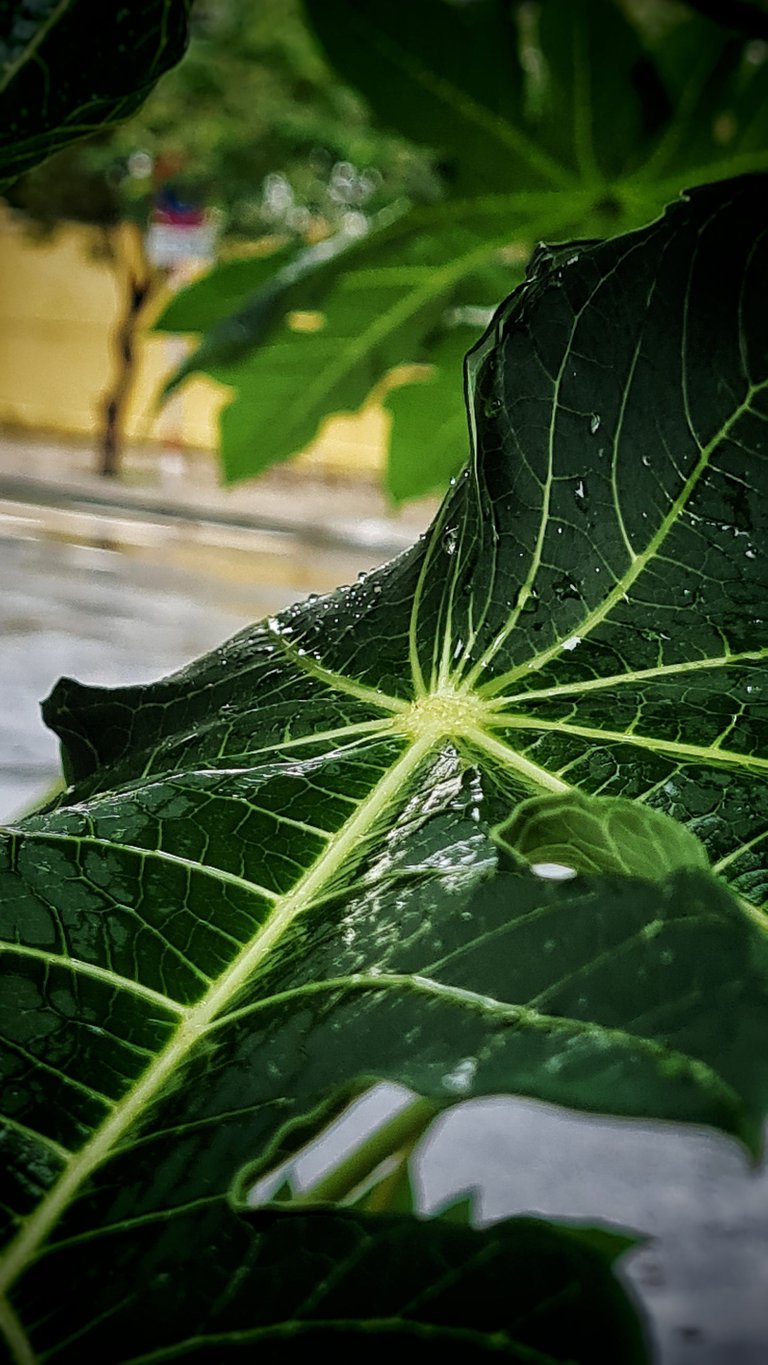 Additionally, objects that show the patina of life, the withering of a thing that has been used by frequently. Like in this picture, I wonder how me times that mental door has opened and closed...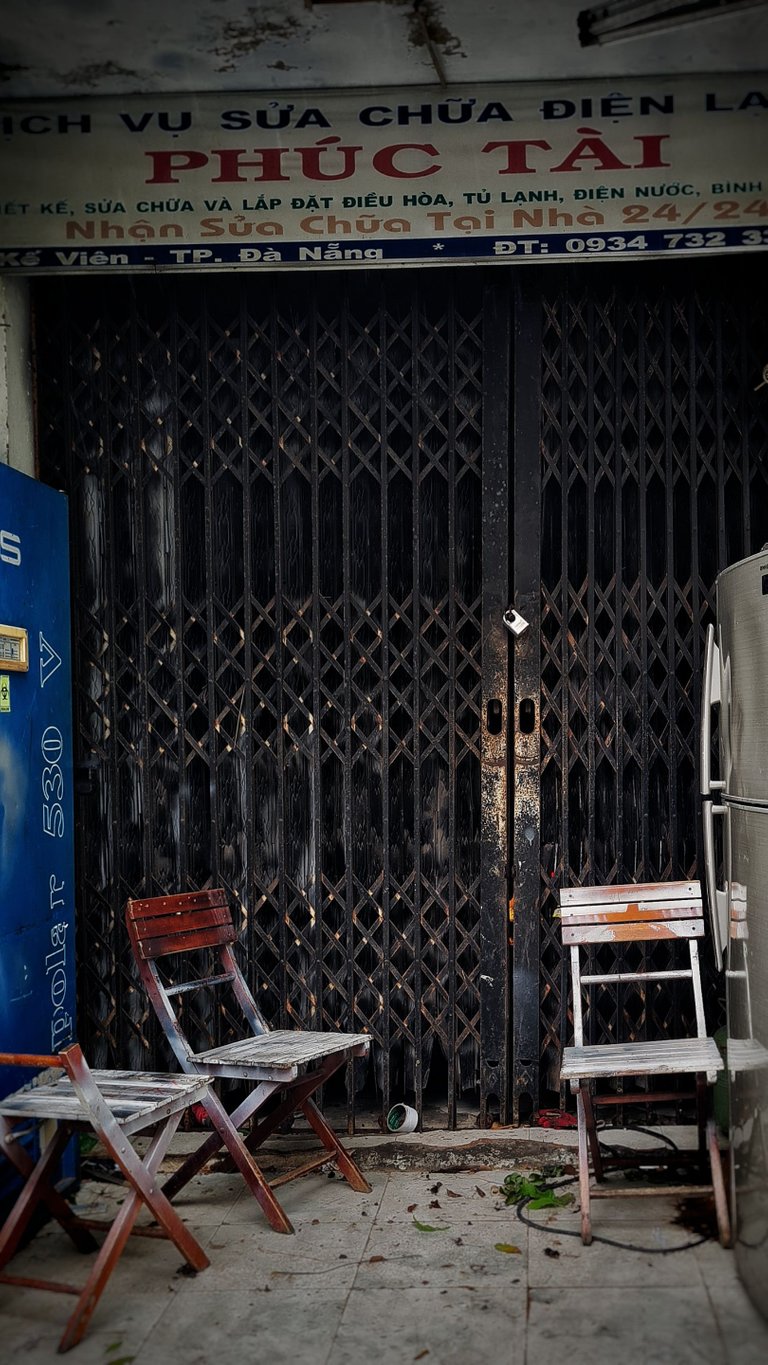 Repeating structures that stretch often the distance that invoke feelings of dystopian sci-fi fantasies...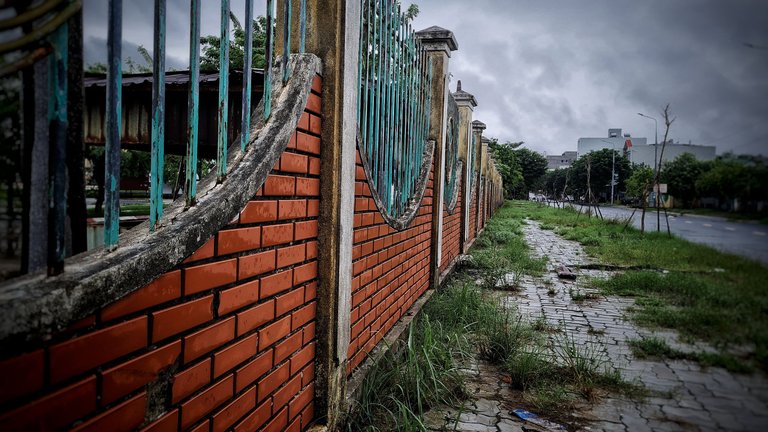 and strange color contrast like this teal, chipped and falling off. By the way that is a steering wheel as this is the local DMV.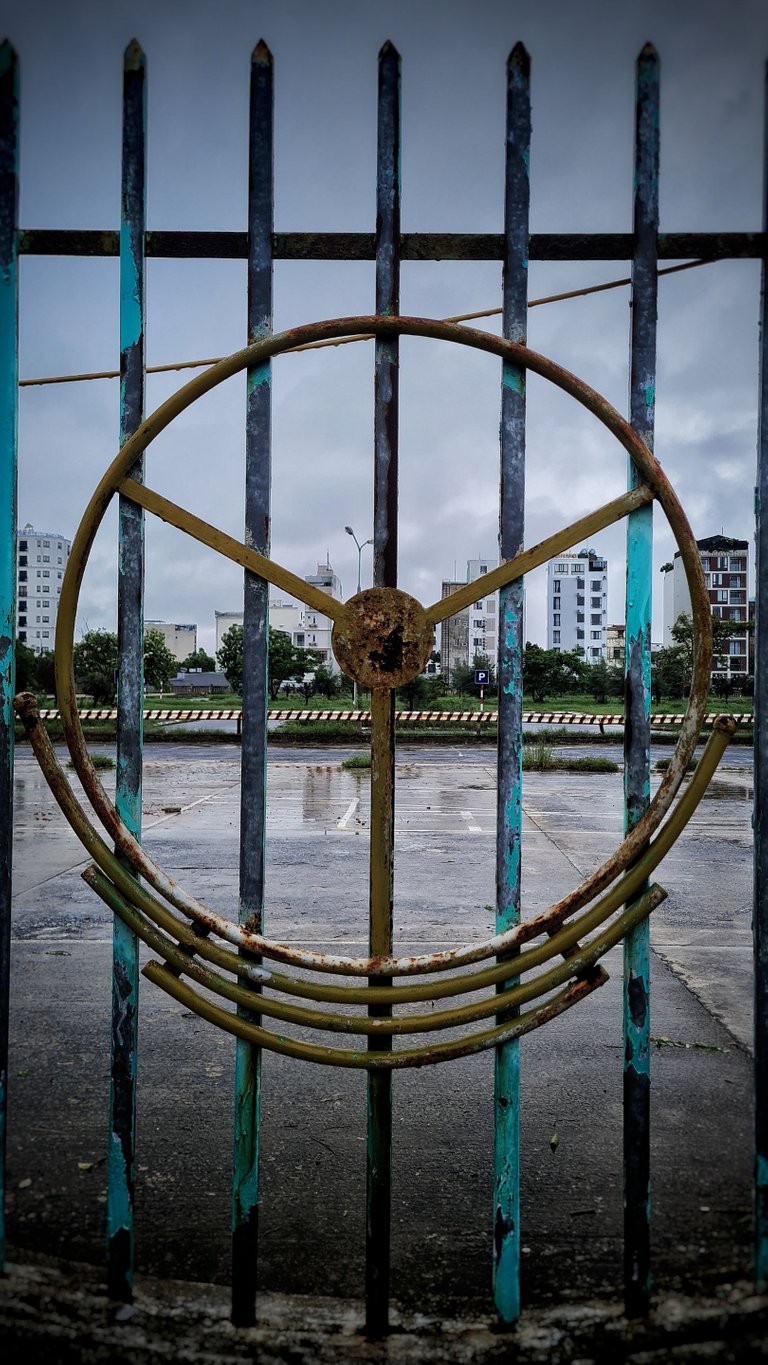 I also found some of the ways people barricaded the streets for the previous lockdown interesting. kind of like spiders stringing up a web to catch anyone who would happen on by. The next few photos have pictures of these barricades.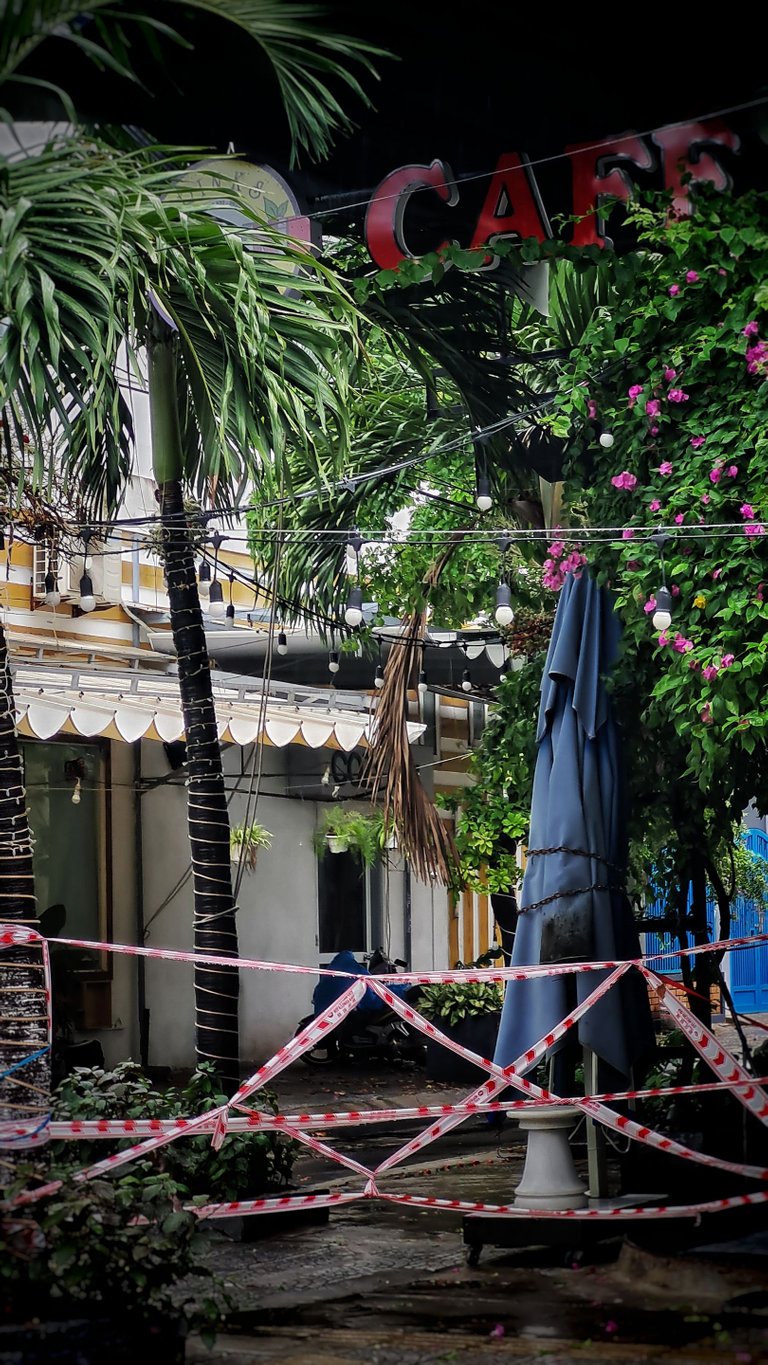 Most of them are like this, roped off areas but the green trees from behind overflowing like a deluge of water pouring in, the abundance of life here is inspirational.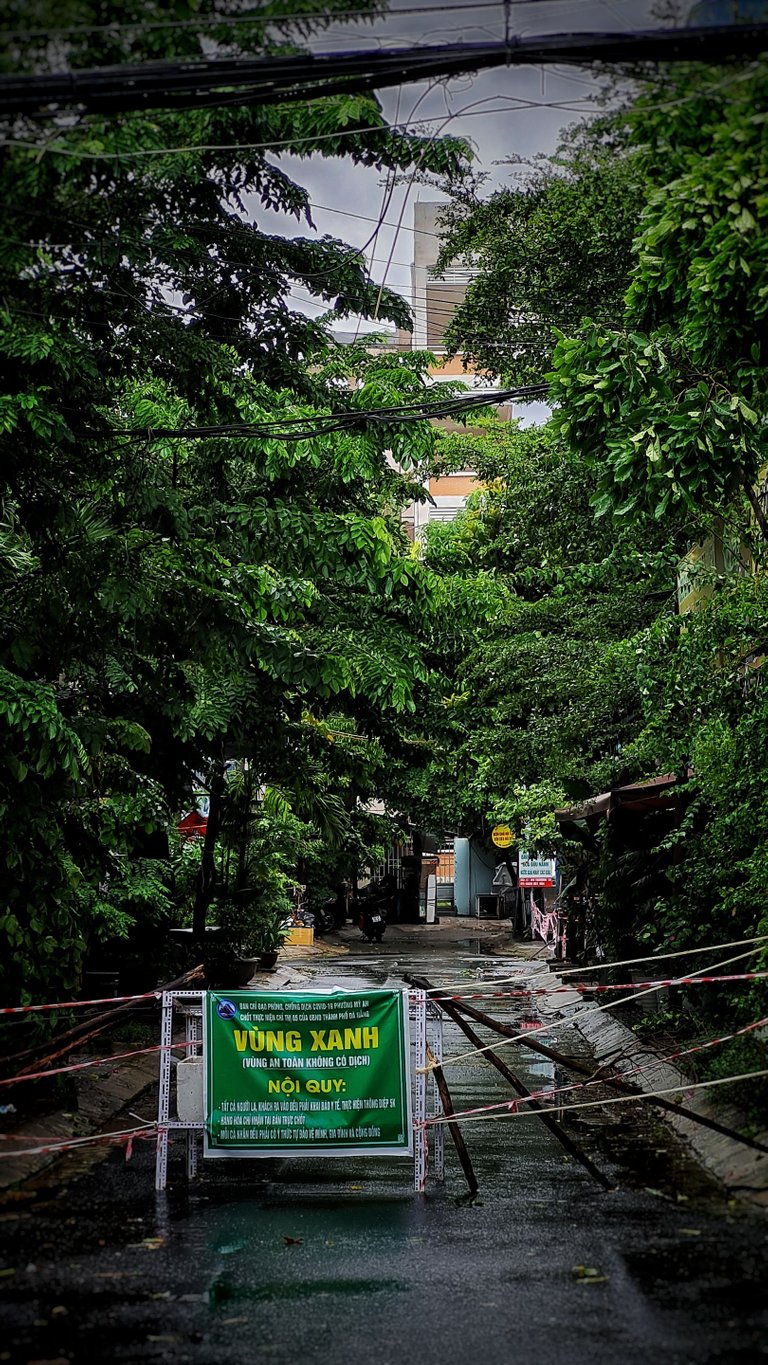 These makeshift barriers to holdback people from different sections. While the area is green meaning that we can go there, things are still kind of in a tumultuous period.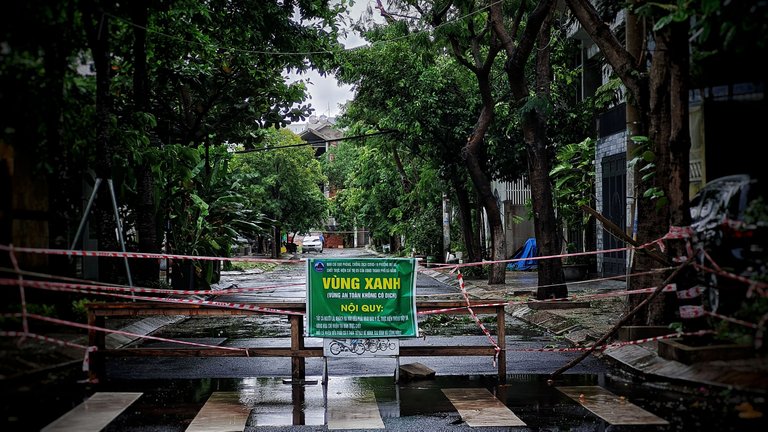 I also really enjoy these contrasts between gritty and nice, like this graffiti fence but yet these majestic white condos behind.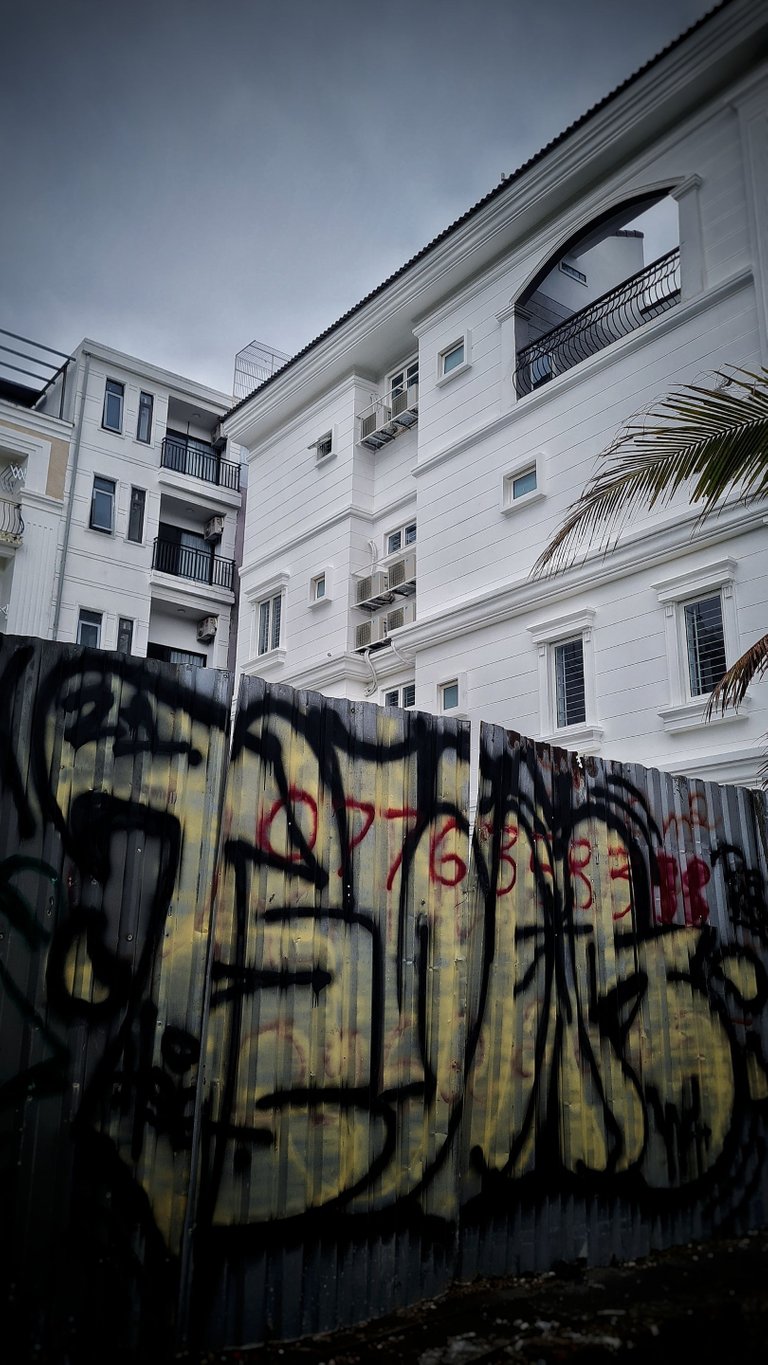 Contrast in photos like this, hard angles, followed by long straight lines, for some reason capture my mind.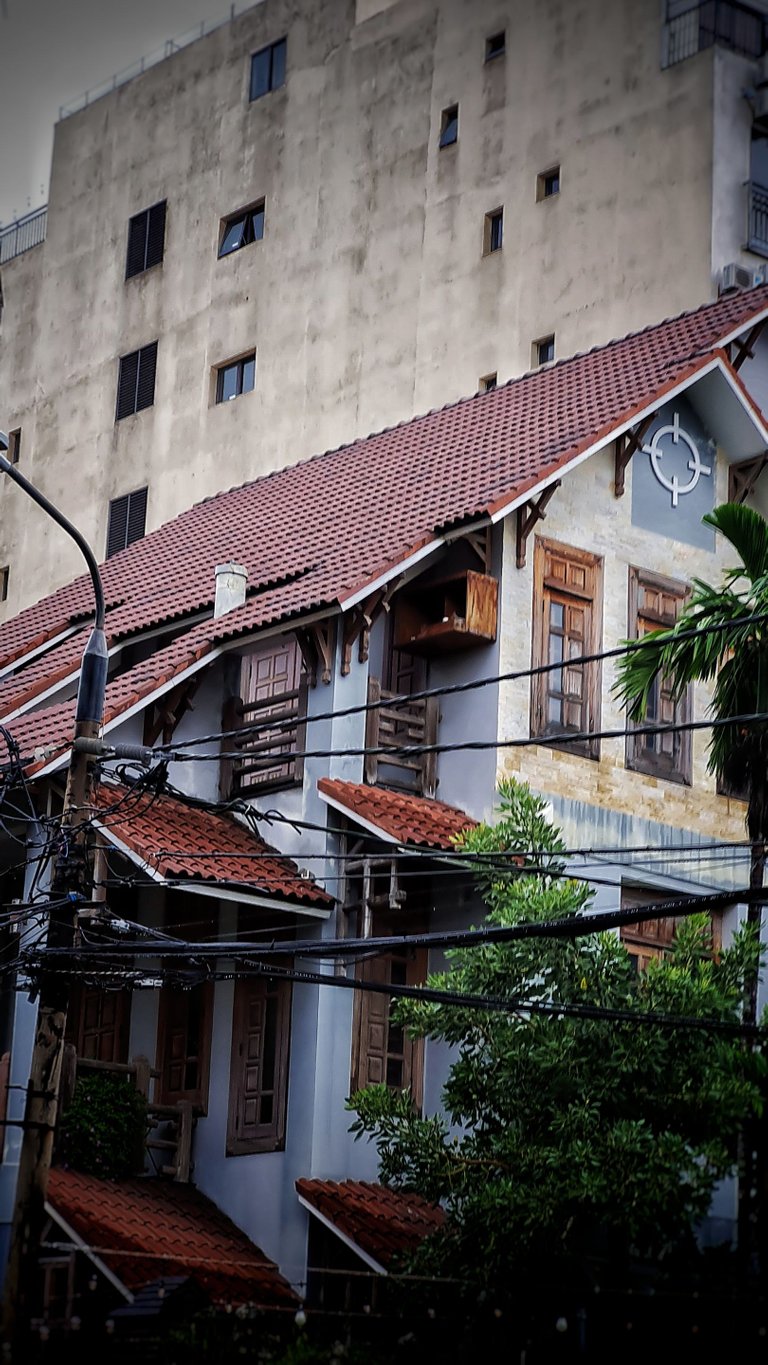 Reflections are another topic which I could spend many photo shoots exploring.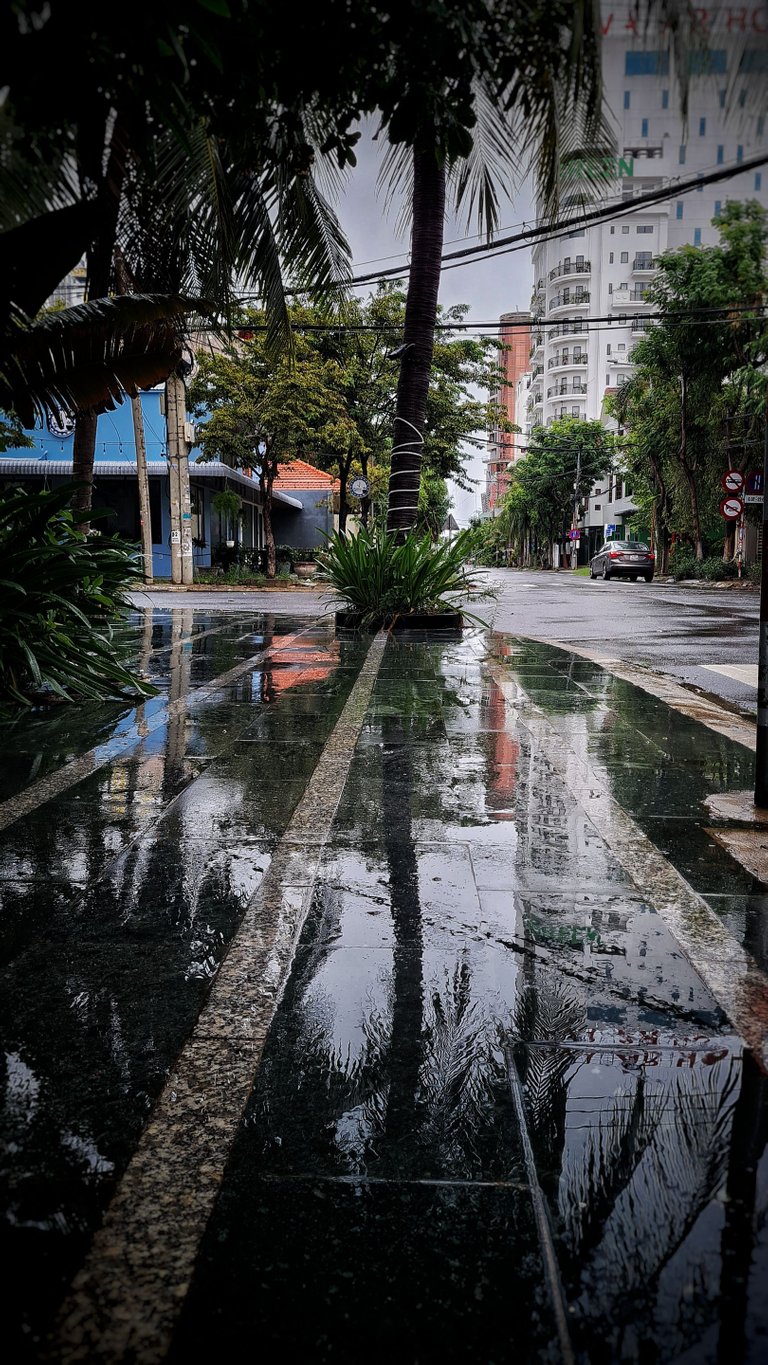 I do appreciate you taking the time, stop by my humble blog on this corner of the meta-verse, seeing some pictures, perhaps reading some words, perhaps even leaving a Upvote too. :D
Come back again tomorrow around the same time some more pictures. Looks like it's gonna be sunny, so perhaps photos tomorrow will be a bit more of a brighter Outlook?
Cheers. :D
---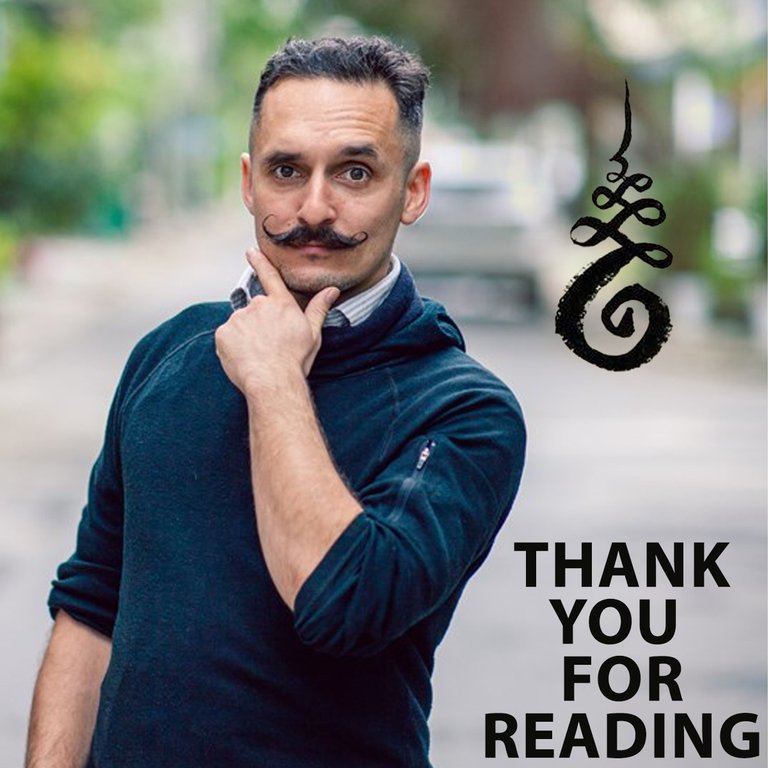 ---
Services I Use and Recommend:
---
Help Support Ongoing Content
| | |
| --- | --- |
| Bitcoin (BTC) | 18zopjg9Y2VA1ouCqCZapN3UzdpK3UnMdm |
| Ethereum (ETH) | 0x849C33abCb753540fD0D6cDd25df05BC20a1254E |
| litecoin (LTC) | LdWUz5haDfkn4D1fxmte8nJePEGjJv6Lqh |
| Bitcoin Cash (BCH) | 1DRRtY3j5xzx6Dn9ofQgoosXdqGVsYYNcU |
| Helix (HLIX) | HPnubkb9FBtSZKPjRvqD166BX4vPK3GtAz |

Thanks for reading my post, you inspire me to keep posting!
Thank you for your support!
---
---