8 Photos that I took while Existing Today and Yesterday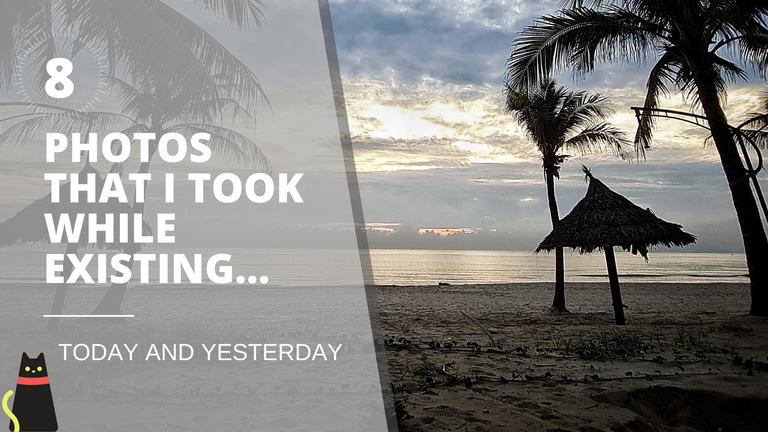 8 Photos that I took while Existing Today and Yesterday
---
Salutation my digital friends,
Welcome to a brand-new day and another installment of things from me that I post. To be quite frank, I'm not sure what to say today. It's been a pretty boring day. What are you doing? You want to hang out? Go play frisbee or something? Dammmm.... that would be fun, we can even blog about. Perhaps next time?
Even though the city is slowly opening and more freedom is coming in, it's like starting to drink water when you're thirsty. You start with a small sip and it's refreshing, then you drink more, and you want more... That's the way I feel now. Our community is open but I want the district to be open so that I can go motorbike to the mountains and the jungles. Hopefully by Monday this will happen as from what I'm told, Covid cases are lowering (Lockdown worked).
---
The Daily Photos
Today on the docket we have 8 photos. Some from yesterday afternoon and some from this morning. I think I need to set up a photo shoot, as I have a few more ideas but I require a person be in them.
I think I'll try to make this happen the next few days...
But for now let's start with the sunrise coming up over the ocean.
Here is sunrise looking out over the eastern sea of Vietnam. For real every day skies amazing, gentle waves crashing, the night giving weight to pink dawn... so exquisite.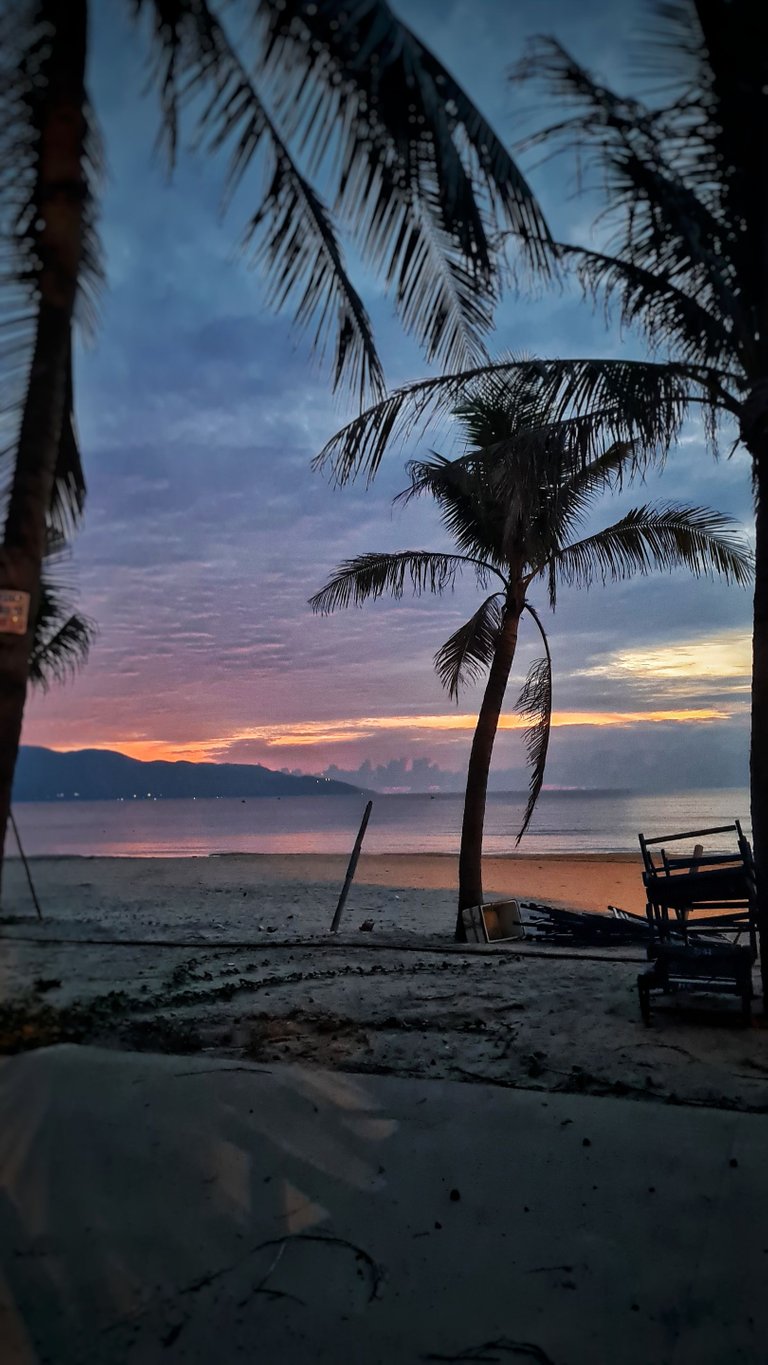 Also the popcorn clouds this morning provided a really interesting texture above.
Vietnam doesn't have that much graffiti, or at least here in Danang there is a limited amount. I do find it fascinating though and wonder how much of it is Vietnamese, and how much of it just letters or words I don't recognize.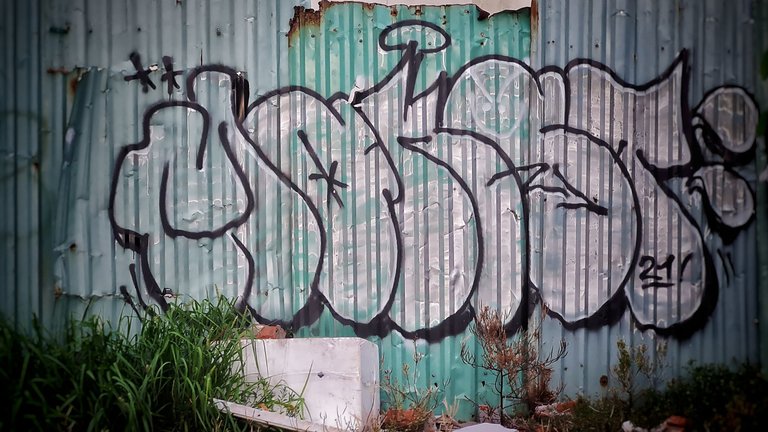 This is another thing I find fascinating, high-powered electrical lines just, hanging out over the top of buildings, totally within grabbing distance. But it's about self-reliance not being fool... don't grab power lines.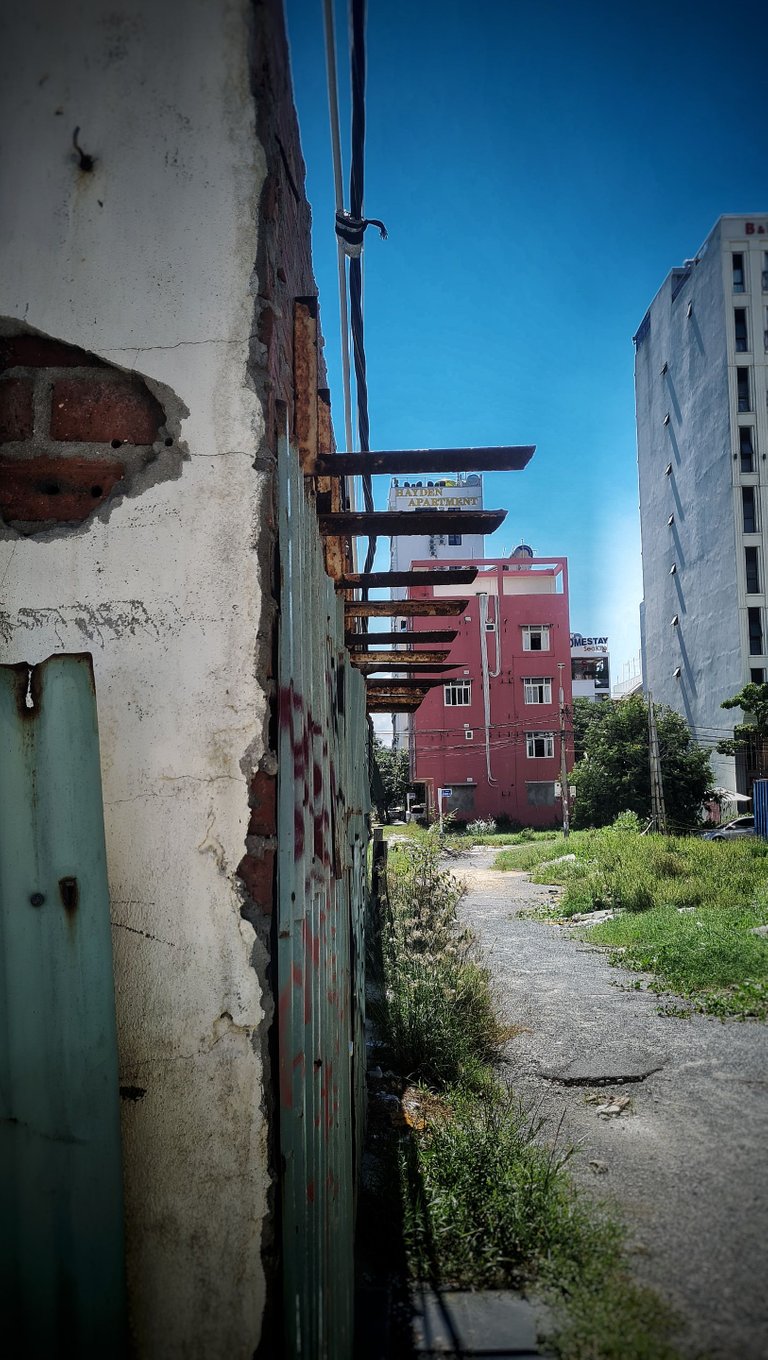 Marble steps are everywhere, I kind of want to start exporting marble sculptures, but I can imagine the cost must be pretty darn high.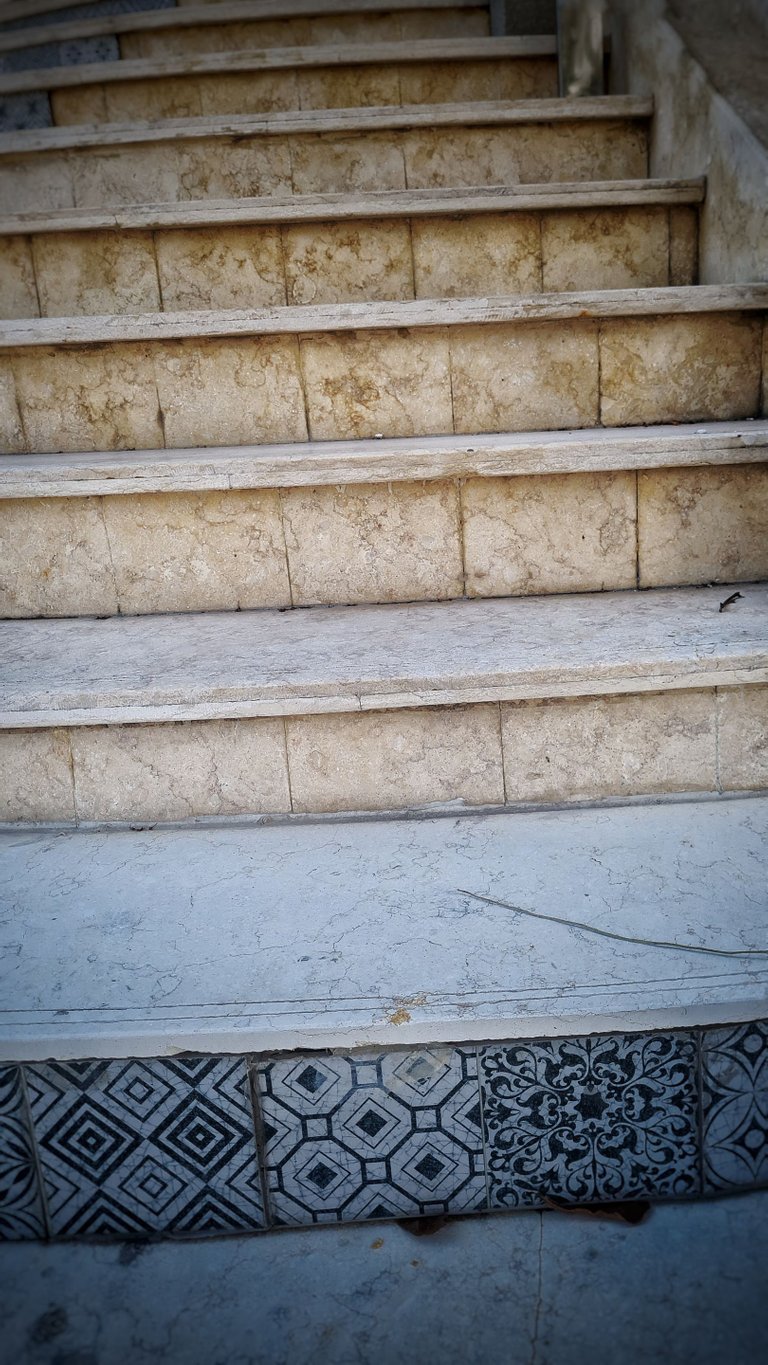 Here is a classic fire hydrant, but I do not think it actually works... It might just be more for decoration then for practicality.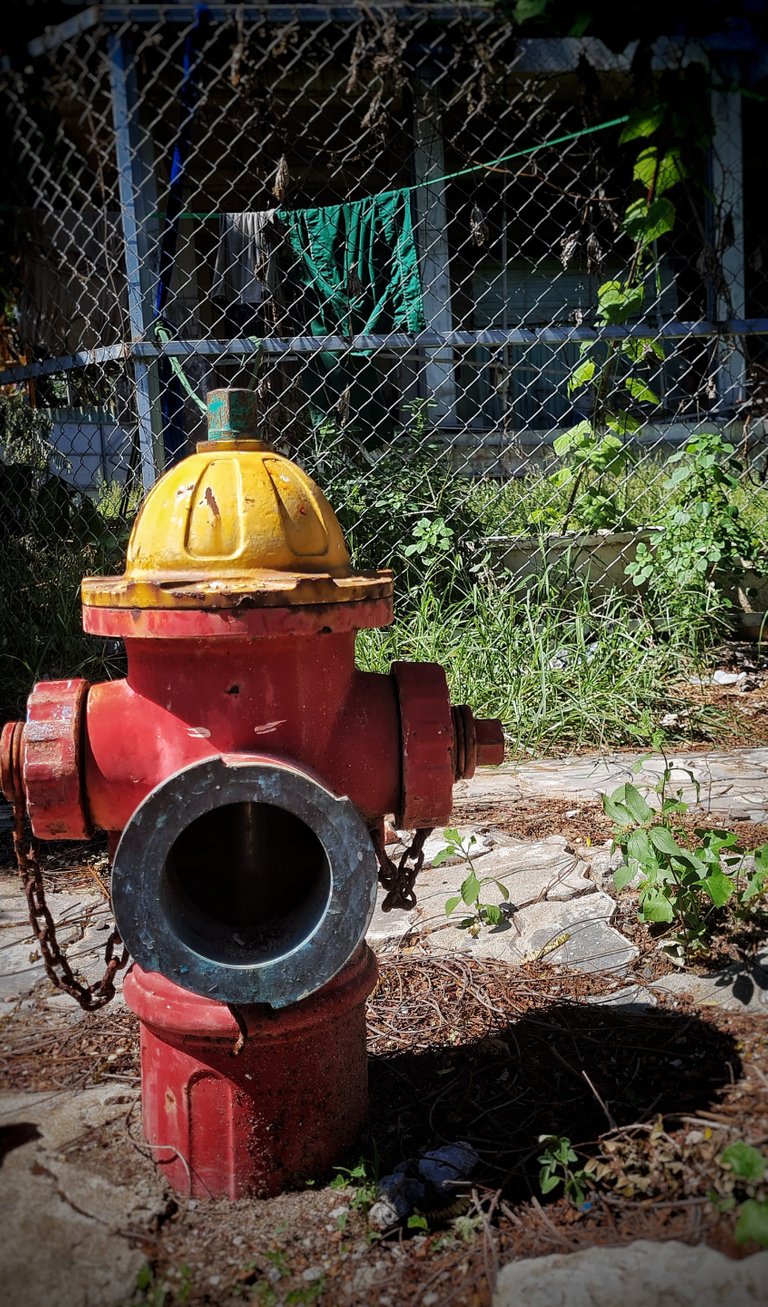 I'm not sure this was a design choice or it was because these light started to fall down, but this row of UFO lights dangling in head wamping height, was pretty cool.
Lastly, this hidden barbed wire fence. This is a pretty high residential area, a lot of tourist live in. I find it remarkable that no drunk tourist has run into it yet. Or maybe they have... I can just imagine what a horrible ends to the night that would be... ugh... Why barbed wire?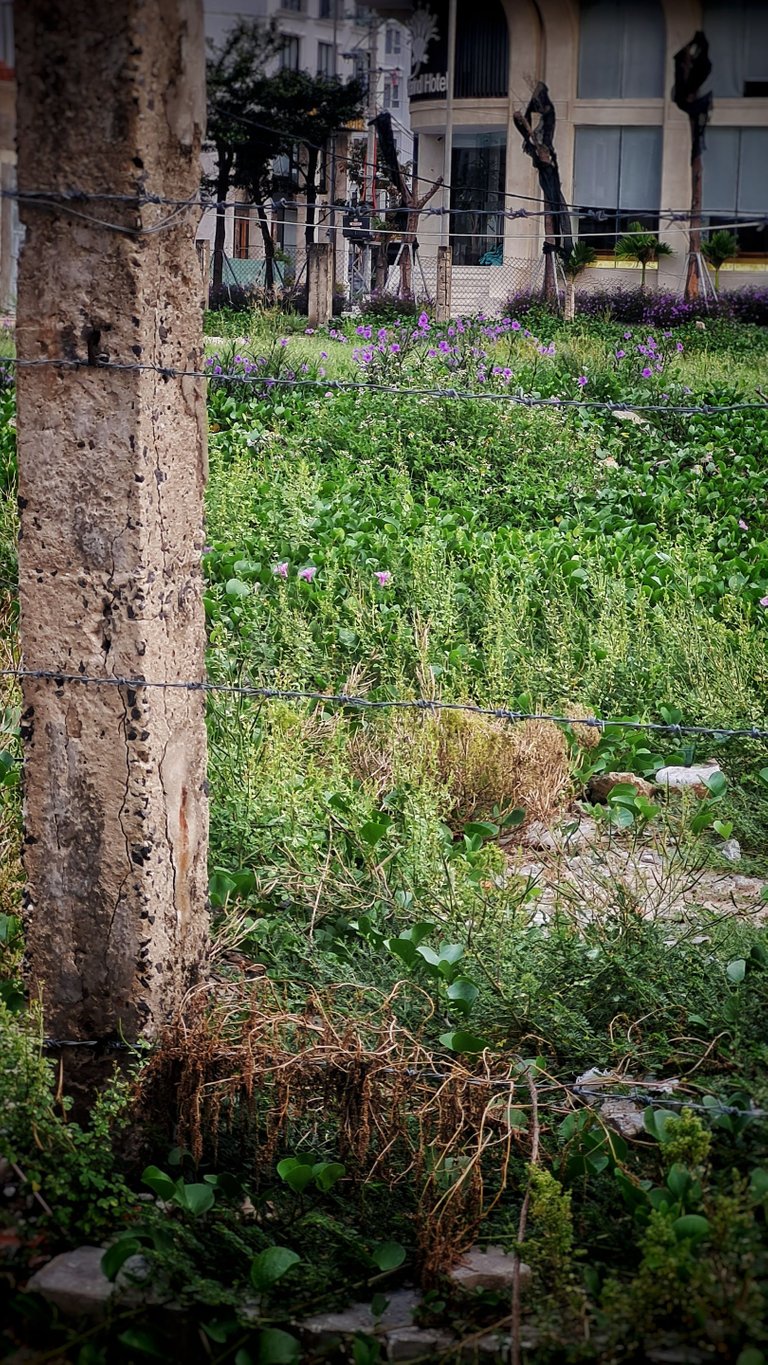 You know, it's a world full of wonders, and while some of them are a bit more on the "wow!" side, others are more on the "huh." That's where these photos come in! This batch of shots ranged from adorable to strange, and all in all they're a pretty good representation of what everyday life is like.
I hope you enjoy these various eight photos. You may find a few things you will not enjoy in this set of pics, but I'm hoping you'll find a few things in this set of pics that you will enjoy.
Thanks for joining me today, come back again tomorrow for some more of the same!
-Cheers
---
---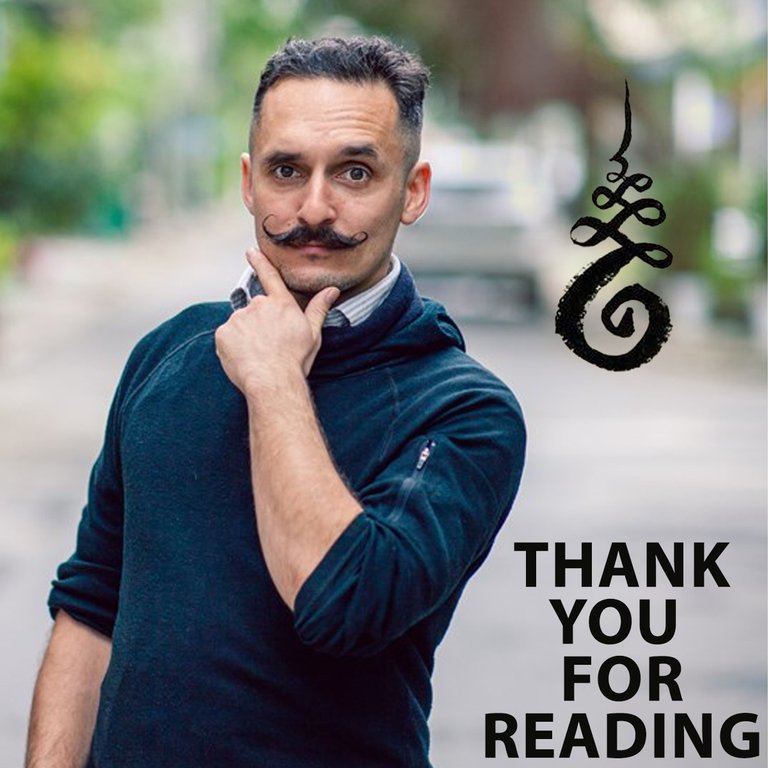 ---
Services I Use and Recommend:
---
Help Support Ongoing Content
| | |
| --- | --- |
| Bitcoin (BTC) | 18zopjg9Y2VA1ouCqCZapN3UzdpK3UnMdm |
| Ethereum (ETH) | 0x849C33abCb753540fD0D6cDd25df05BC20a1254E |
| litecoin (LTC) | LdWUz5haDfkn4D1fxmte8nJePEGjJv6Lqh |
| Bitcoin Cash (BCH) | 1DRRtY3j5xzx6Dn9ofQgoosXdqGVsYYNcU |
| Helix (HLIX) | HPnubkb9FBtSZKPjRvqD166BX4vPK3GtAz |

Thanks for reading my post, you inspire me to keep posting!
Thank you for your support!
---
---