My Splinterlands Airdrop Strategy

Most of you probably hold DEC and card assets to get an airdrop. You probably add DEC tokens to your account every day to grow your airdrop points.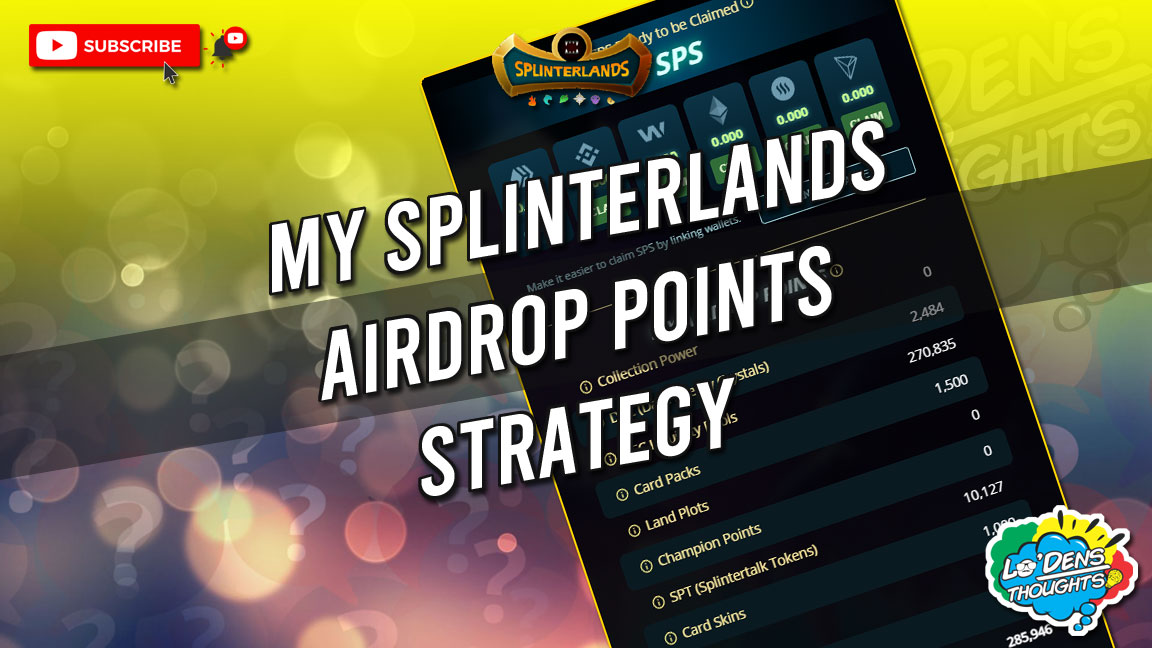 After every snapshot, those DEC will earn SPS. My current SPS earning per day is around 22 SPS. Maybe some of you are changing your SPS to DEC to add more airdrop points. That is also what I was doing before, changing my earned SPS to DEC.
The problem is I think SPS is more important than DEC in the future so converting my SPS to DEC to add more airdrop points is not an option.
Since I don't want to change my SPS to DEC but I also want to grow my airdrop points is, I tried a different Strategy.

Disclaimer
I am not a financial advisor, this is not a financial advice. Please do your own research if ever you want to follow what I am doing.
Strategies
Hive to DEC
My usual strategy every day is to convert all Hive tokens that I earn through blogging to DEC so I can grow my airdrop daily. Even if the DEC price goes down, my plan is to finish the airdrop days.
SPT Tokens
My second strategy is to make sure I post in Splinterlands community at least 3 a week times a to earn SPT tokens which are also counted as airdrop points.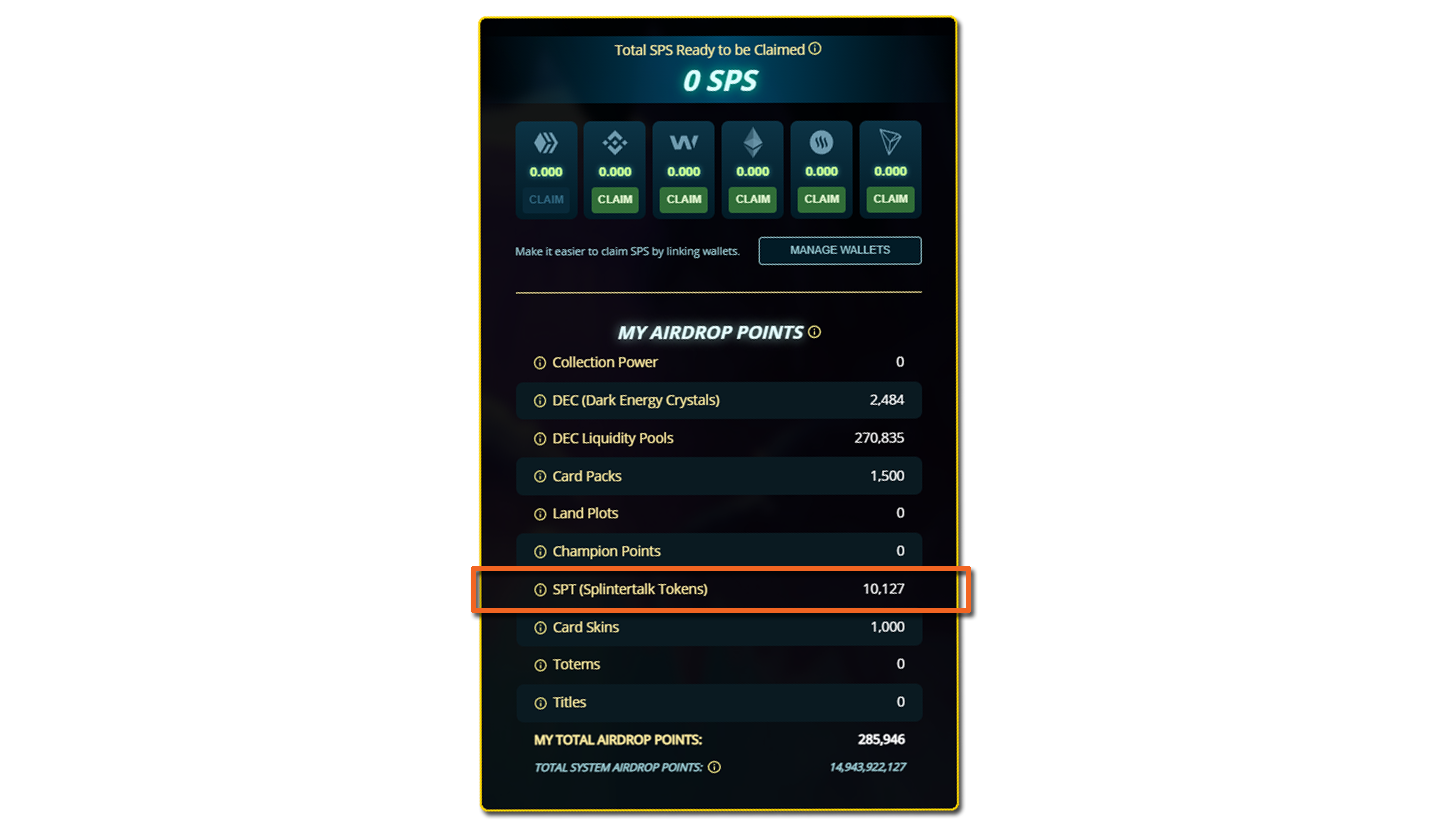 Tribaldex Diesel Pool
My last strategy is I add DEC and SPS tokens to Tribaldex Liquidity pool instead of changing my SPS to DEC.
Maybe some of you already knew this but for others who don't, this is what I am doing with my SPS.
I have learned that you can also use your SPS as an airdrop point by putting it in the liquidity pool. Yes, you could.
If you add liquidity to DEC-SPS Pool, the airdrop point system will count your SPS as DEC making your DEC double in amount.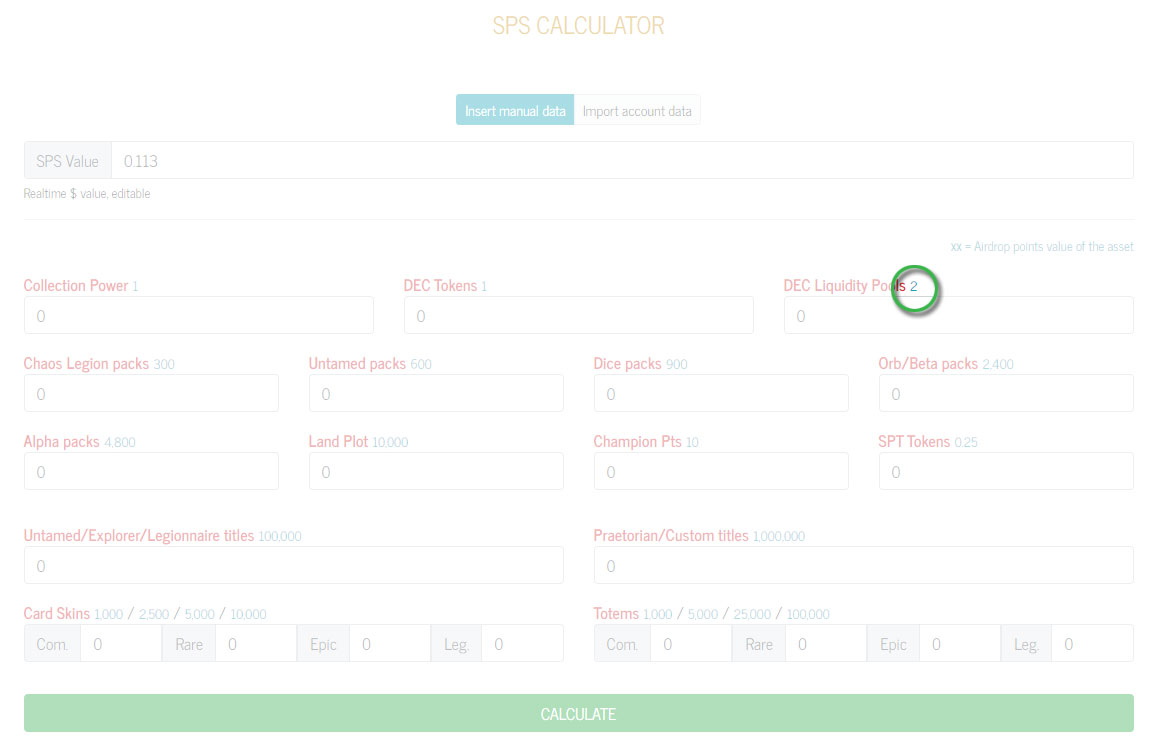 I put my DEC and SPS in the Tribaldex pool. Since the purpose of my Splinterlands asset is to earn more airdrop points, I accepted the impermanent loss factor in my mind.
It's not that I am fine if DEC goes down and I will have fewer SPS, it's just that all those assets are intended for airdrop points anyway.
My backup plan is to pull it out if SPS moves upward drastically.
I have already computed the risk and what time to pull it out if DEC price continuously goes down.
Advantages
You don't need to change your SPS to DEC, At the end of the airdrop, I will still have lots of SPS, if the price won't move that drastically.
I can use my SPS now to grow my airdrop points.
The liquid pool has LP rewards
Liquid Pool earns fees


(I know the last 2 are not that much but it will still help minimize my loss if the price goes down.)
Disadvantages
I might have fewer SPS if DEC continuously goes down until the airdrop is finished.

After the airdrop, if my investment grew, my next plan is to increase my SPS Stake to earn more SPS and Voucher Tokens.
I know some of you might say that I am crazy for doing this, but as of today, I think the best bet under Hive blockchain is still Splinterlands.
I am taking that risk instead of betting on some new games that would probably disappoint me in the future. and besides, I think betting my money on Splinterlands and putting it in LP is still better than holding it in other tokens and expecting it to grow in amount but not in quantity.
Posted Using LeoFinance Beta
---
---