First time seeing these plants bloom.
Today, I finished cleaning my small garden shop, and to my surprise, I saw three of my plants bloomed. I was surprised because it is the first time I have seen them bloom in my three years of taking care of these types of plants.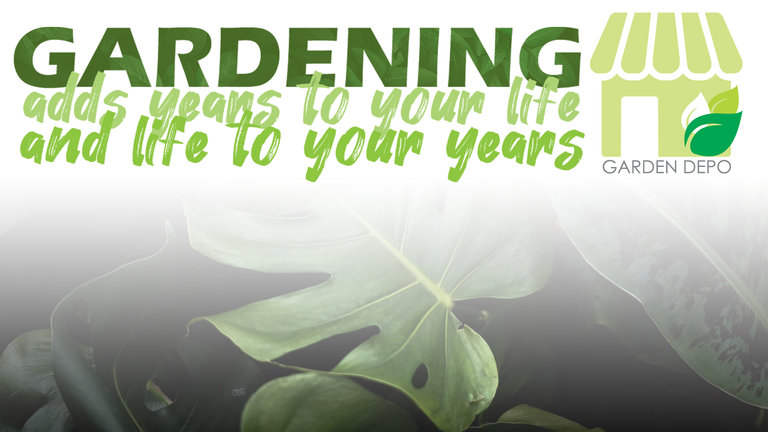 One of the plants is called parva, which is a sansevieria, and this is the first time I have seen it flower.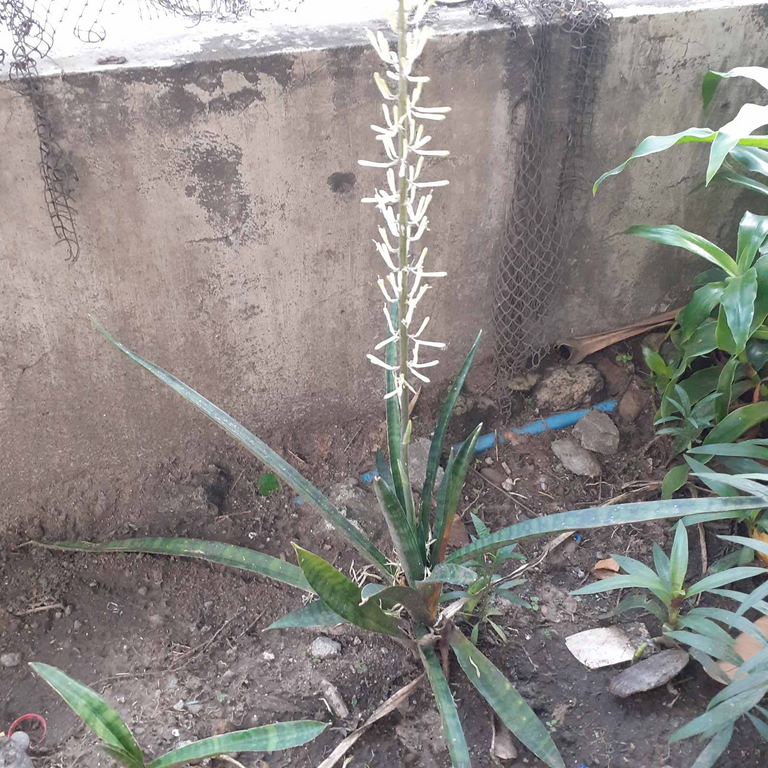 The next plant is eucrosia, and this is also my first time seeing it bloom. The flower is still a bud.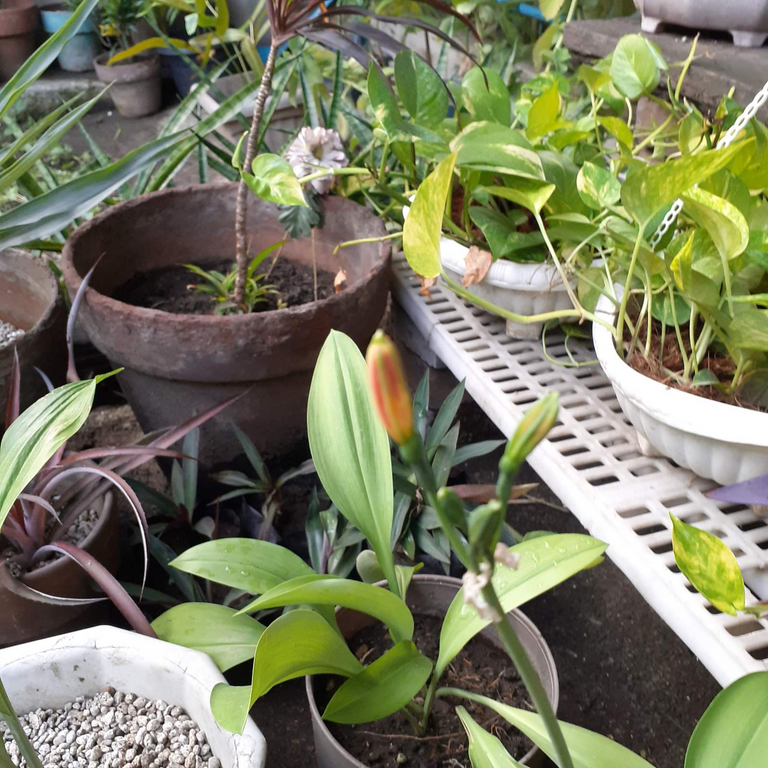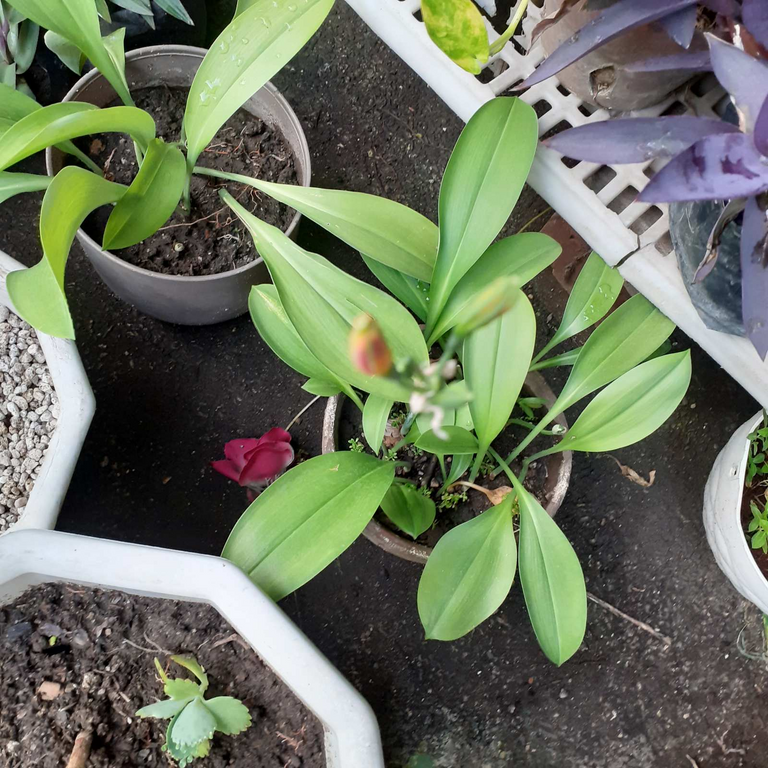 The last one is a spider lily. I walked past it, and at first, I didn't notice anything. Then, my eye caught something white, and it turned out to be a flower.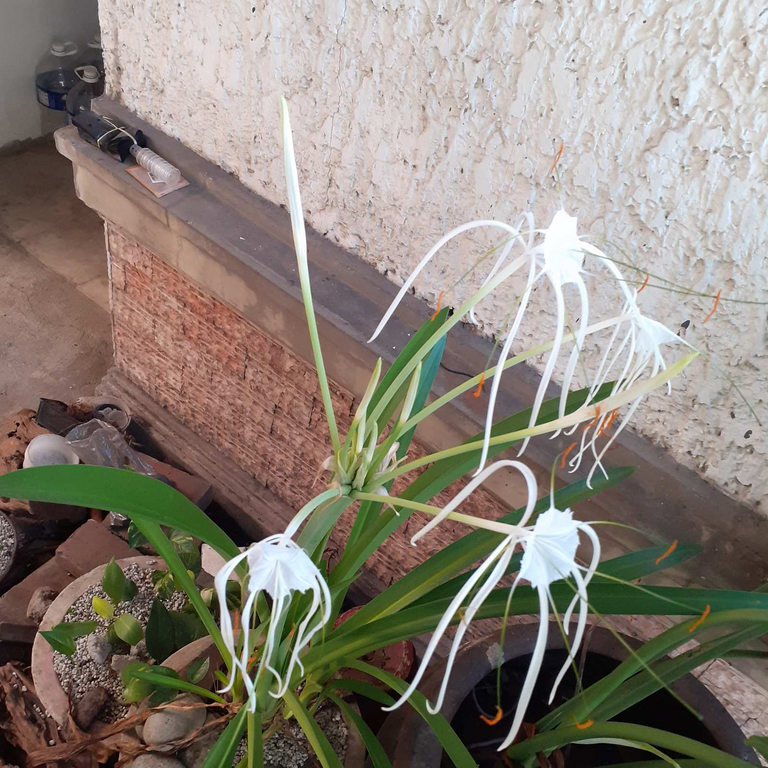 I neglected my store for almost a year because I was busy with work. I let my helper do all the planting and repotting, but recently I have decided to be active in it once again.
I started yesterday (Saturday) and managed to fix the garden today (Sunday). I'm still not done fixing the store setup and sales display, so I'll do it tomorrow.
I also revamped my Lazada Online Shop to make it look better and attract more impressions. I'm also planning to join Shopee before the month ends. If you have a Lazada account, please like my Lazada page and follow my Facebook page Garden Depo Navotas. I also have a website about plants that discusses plant-related topics and provides care guides. I am planning to create an online encyclopedia of common garden plants and how to take care of them. My website is gardendepo.com. Feel free to visit and comment on how I can improve my site. Thanks!

Hi there, my name is Dennis and I'm from the Philippines. In my free time, you'll usually find me tending to my garden, sketching out new drawings, or writing about life, love, relationships, struggles, and faith.
Writing has always been a passion of mine, as it allows me to express my thoughts and feelings. Everyone has a unique story to tell, and through my writing, I hope to share my own experiences and connect with others who may be going through similar struggles.
Aside from my creative pursuits, I also work as a graphics and web designer, social media manager, and content creator. I have always been passionate about design and arts.

---
---