(ESP/ENG) Mi desaparición y mis miedos// My disappearance and my fears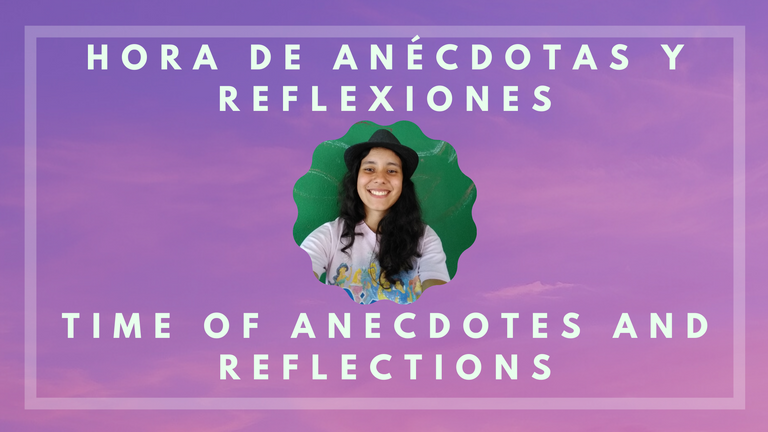 ---
Welcome Hivers to my new post, I had almost a month without posting anything, although I have been voting and commenting, but this past month was complicated. September was the most exhausting month for me, between some things and others, the most important thing is that I was finishing the thesis. This week, God willing, I will defend the project and with that I would fulfill, in theory, my academic load, I would still have to solve some issues, but they are matters of study control.
Bienvenidos Hivers a mi nuevo post, tenía casi un mes sin publicar nada, aunque he estado votando y comentando, pero es que este mes que pasó fue complicado. Septiembre fue el mes más agotador para mí, entre unas cosas y otras, lo más importante es que estaba terminando la tesis. Ya esta semana, si Dios quiere, defiendo el proyecto y ya con eso cumpliría, en teoría, con mi carga académica, todavía tendría que resolver unos asuntos, pero ya son asuntos de control de estudios.
I've been playing Splinterlands and watching
@splinterdany
's videos, thanks to whom I won a cool card, as it can heal the first in line and attack from a distance. I've played several times with it, and it has helped me to last a little longer in battle, some even, I've won them.
He estado jugando Splinterlands y viendo los videos de
@splinterdany
, gracias a quien me gané una carta genial, ya que puede curar al primero en la fila y atacar a distancia. He jugado varias veces con ella, y me ha servido para durar un poco más en la batalla, algunas incluso, las he ganado.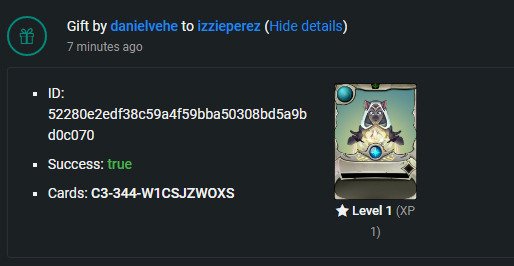 Screenshot de @splinterdany de la carta enviada// Screenshot from @splinterdany of the card sent.
---
Summarizing this time that I have been out of writing is complicated, because there have been celebrations, my aunt and my middle brother had their birthdays, so I ate a lot of cake. But I also had to say goodbye to my grandmother's pet, a dog that lasted 13 years, and it hurt, I can't lie to you, but it was the best thing, because she couldn't even get up anymore.
Resumir este tiempo que he estado fuera de la escritura, es complicado, porque si ha habido celebraciones, mi tía y mi hermano mediano cumplieron años, así que comí bastante torta. Pero también me tuve que despedir de la mascota de casa de mi abuela, una perra que duró 13 años, y pues me dolió, no les puedo mentir, pero fue lo mejor, porque ya no se podía ni levantar.
So it has been a stressful month, full of activities, things to do, and now I have my doubts. You know that moment where after you graduate you wonder what's next? Well, I'm already in that stage. I have no idea what's next in terms of work, will I be accepted in any school? Will I be able to do it? Will my students hate me?
Así que ha sido un mes un poco estresante, lleno de actividades, cosas por hacer, y ahora tengo mis dudas. ¿Saben ese momento donde después de que se gradúan se preguntan lo que sigue? Pues ya estoy en esa etapa. No tengo idea de lo que sigue a nivel laboral, ¿será que me aceptaran en algún colegio? ¿Seré capaz de hacerlo? ¿Mis estudiantes me van a odiar?
I am in that moment of fear of working, I have always wanted to work, but I am afraid. I'm scared, I don't know if I'm completely ready. I think I am, I've prepared for it, and I have all the materials, but I don't know if it's enough. What if I fail? What if I make a mistake? What if I forget something and draw a blank in front of 30 kids?
Estoy en ese momento de temor a trabajar, siempre he querido trabajar, pero tengo miedo. Estoy asustada, no sé si estoy completamente preparada. Creo que sí, me he preparado para eso, y tengo todos los materiales, pero no sé si sea suficiente. ¿Y si fallo? ¿Y si me equivocó? ¿Y si se me olvida algo y me quedo en blanco frente a 30 niños?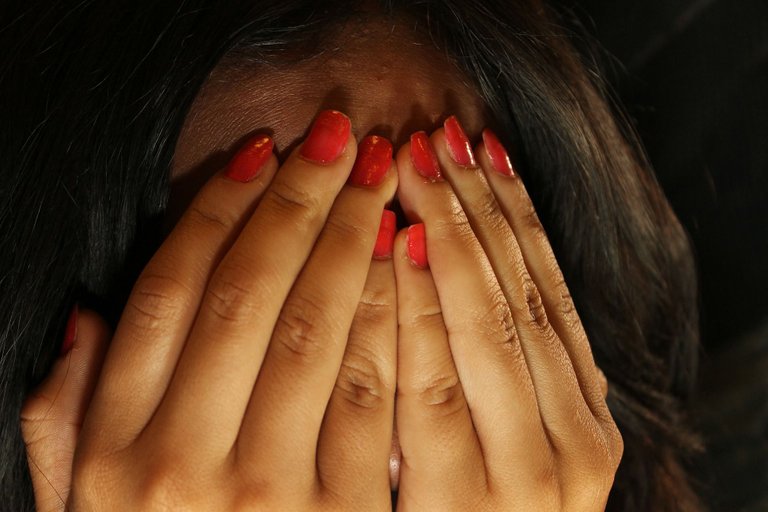 Octavio Lopez Galindo
---
You know what? I'm scared and that's not a bad thing, writing it down is making me feel better, because I had all this stuff bottled up for this past month. I was holding back all that fear because I didn't know how to handle it, I still don't quite know, I guess I just have to jump in and do it.
¿Saben qué? Estoy asustada y eso no es malo, escribirlo me está haciendo sentir mejor, porque tenía todo esto guardado durante este mes que pasó. Estaba conteniendo todo ese temor porque no sabía manejarlo, todavía no lo sé del todo, supongo que solamente debo lanzarme al agua y hacerlo.
Giving directed assignments to ONE student is not the same as teaching 25 or 30 kids, but if I don't start working I will never gain experience. And of course, I will never get over my fear, which is probably just nerves about that change that is going to happen in my life. It happens to everyone, right?
No es lo mismo dar tareas dirigidas a UN estudiante, que dar clases a 25 o 30 niños, pero si no comienzo a trabajar nunca ganaré experiencia. Y por supuesto, nunca superaré mi miedo, que seguramente son solamente nervios por ese cambio que se va a generar en mi vida. A todo el mundo le pasa, ¿verdad?
I will try to be more active again on the platform, next week, I'm thinking of writing at least one post a day or editing videos through 3Speak, especially now that I start to give directed assignments and I have to adapt to the schedule of my student and her school, which, with the return to face-to-face classes, is not as clear as before. For now I say goodbye, thanks for letting me vent, I needed it. See you in my next post.
Voy a procurar estar más activa nuevamente en la plataforma, la semana que viene, estoy pensando escribir al menos un post diario o montar vídeos a través de 3Speak, sobre todo ahora que comienzo a dar tareas dirigidas y tengo que adaptarme al horario de mi estudiante y su colegio, que, con la vuelta a clases presencial, no es tan claro como antes. Por ahora me despido, gracias por permitirme desahogarme, lo necesitaba. Nos leemos en mi próximo post.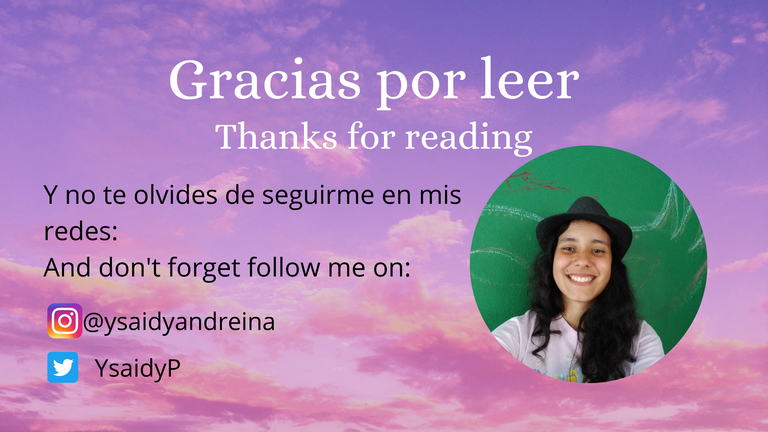 Translated with www.DeepL.com/Translator (free version)
---
---