Cardano on the verge of becoming popular ?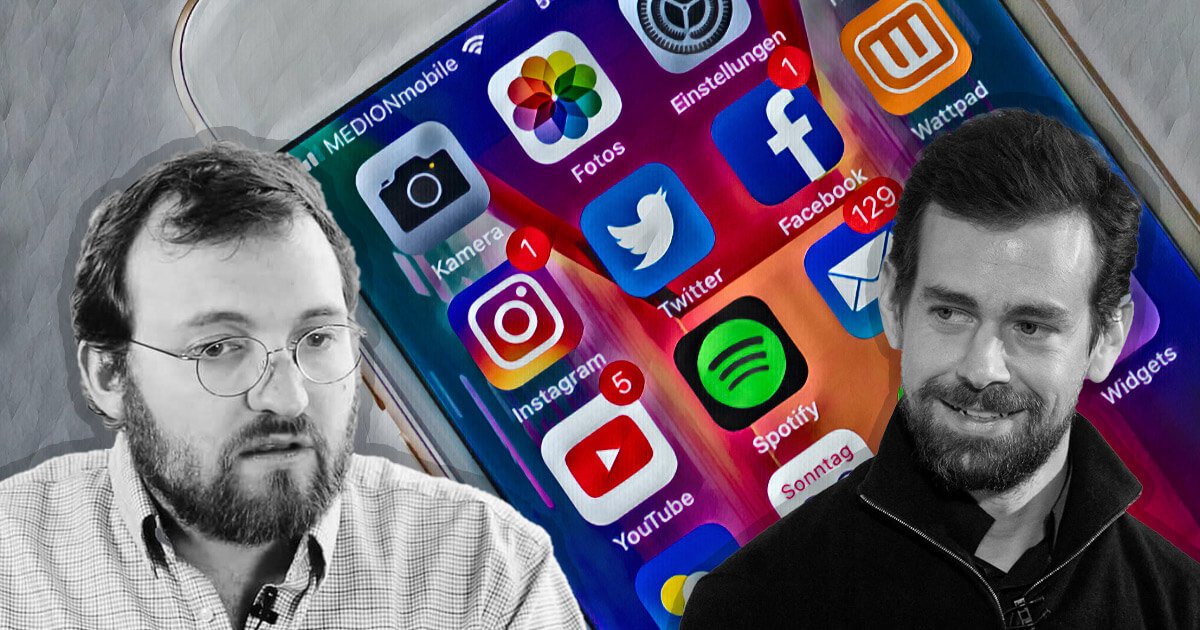 In the world of crypto-currencies, fortunes are made and sometimes disappear without warning. While we are currently witnessing a correction in the valuation of the BTC, dragging all the alts in its wake, some news nevertheless seems encouraging as to the evolution of various projects. Indeed, for the last few days, announcements have been going well concerning the Cardano blockchain, which is sure to arouse a lot of interest among enthusiasts. In this article, I offer you a small anthology of information gleaned from various social networks.
An unexpected turnaround
Elon Musk's recent interest in Bitcoin caused an unprecedented hype, so much so that the price of this currency has reached stratospheric heights. However, behind this entry of institutional investors in the massive acquisition of this crypto-active, hides above all a means of protecting against the latent depreciation of international currencies, with a dollar risking to plunge very soon into an abyss. With this stance, our dearest Elon is discovering a world that was unknown to him until now. A multiplicity of projects drastically modifying our way of conceiving the world of finance and technology. In this phase of discovery, he did not fail to express his surprise at the existence of the Cardano blockchain and its possibilities in the face of the imminent arrival of the next Hardfork, named Mary.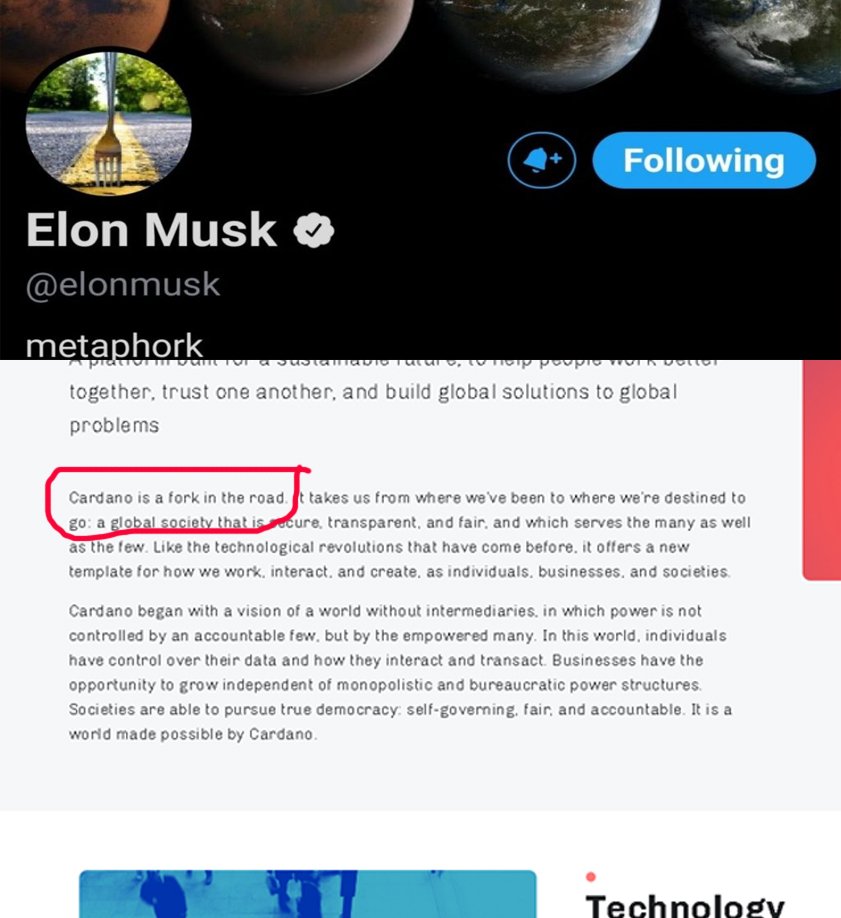 ---
This sudden appeal is not unlike the recent statements of various popular artists such as Rick & Morty's creator Justin Roiland as well as Matt Sorum (Guns n' Roses) and Gene Simmons (KISS) supporting the project. Yes, in view of these various twitts, there is reason to hope for a massive adoption of the network and thus see a capitalisation that is likely to soar.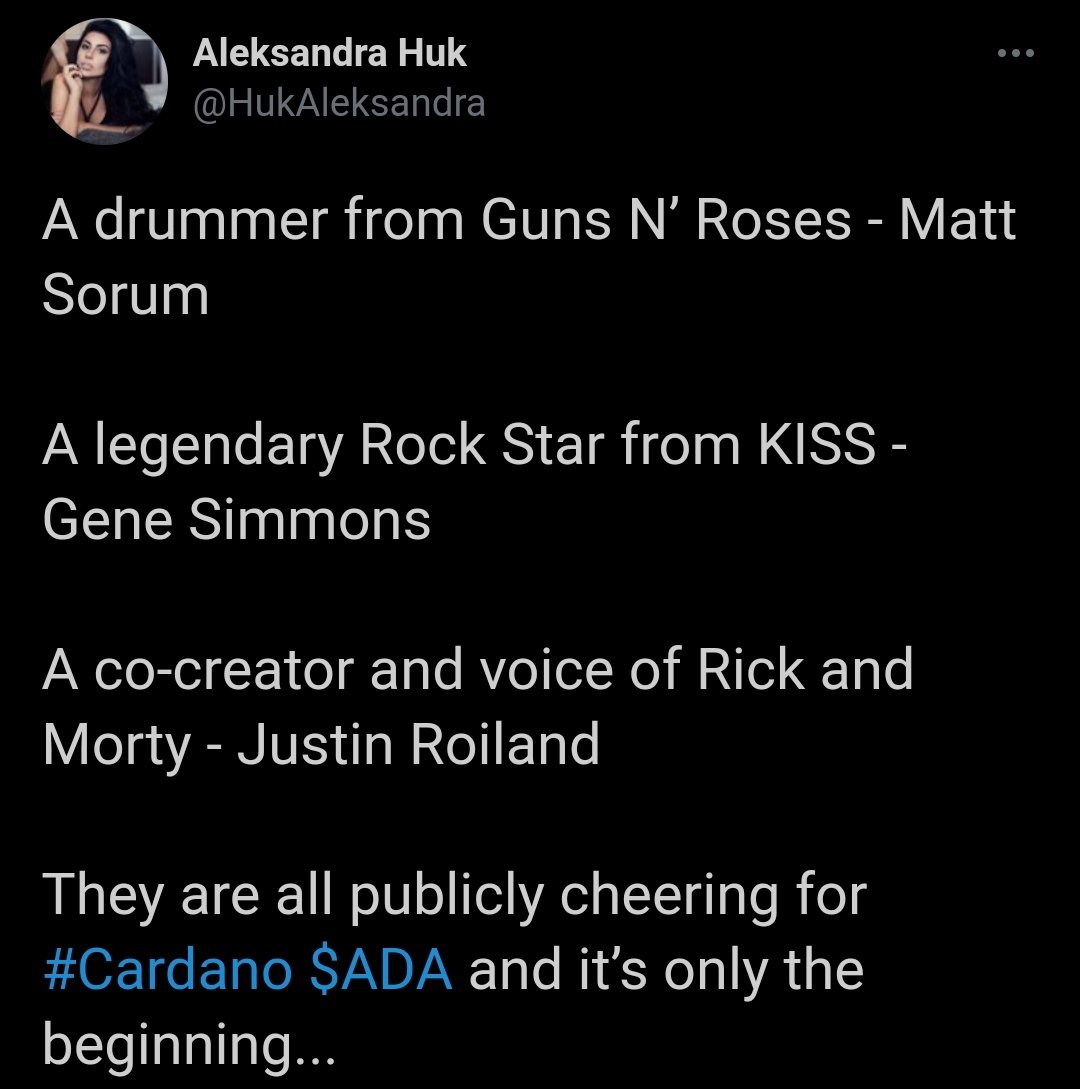 But what is the reason for this? According to Hoskinson, the next HF will implement the smart-contracts system, Native Tokens as well as DApps on the platform, with the promise of more than a hundred projects already in operation. But that's not all! Because the genitor of Cardano still has some under the elbow and lets germinate the craziest fantasies in the minds of the crypto-enthusiasts. Because of a game of unspoken words and clues in his various speeches, it seems that a collaboration would be about to be born between Twitter and Cardano in order to decentralize the social network platforms. Is the Bluesky project in collaboration with the Cardano development team?
Still, decentralized financial institutions such as Uniswap would be ready to abandon Ethereum to make the switch, due to the lack of transaction rates with particularly high costs. If this is the case, ETH could be hurt very badly...
---
---