[ENG-SPA] 🧶Tenth challenge in progress/Décimo reto en proceso🧶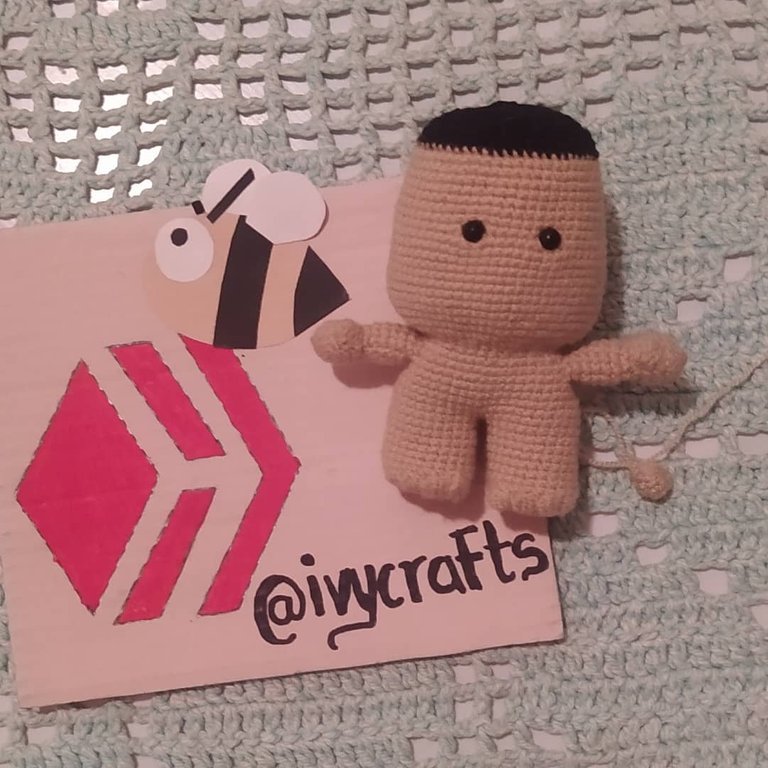 Hello, cordial greetings, I wish you a happy start of the week, especially to those in the #NeedleWorkMonday community. I have posted very little because Digitel's data is getting worse every day (slow). Today I show you the first part of a challenge I'm doing. It's been a while since I did a challenge. So, since I am no longer working and I don't have classes, I decided to join the challenge, although I was told that they would not give a certificate. But, that did not discourage me to continue with the challenge, since it is about a character that marked my childhood, the character you will know soon. I invite you to leave in the comments the character you think it is. I am going to be honest and I have been feeling sad lately, I have been locked up, plus I have not been able to travel to the countryside with my parents, and I know my parents would love to go. Another thing, and that is that I have not been paid the holiday bonus, so without money it is more difficult to enjoy the vacations in the city and in the countryside. Without further ado, I invite you to see a little bit of the process of this character that you will discover soon.
Hola, saludos cordiales, les deseo un feliz inicio de semana, especialmente a los de la comunidad #NeedleWorkMonday. He publicado muy poco porque los datos de Digitel están cada día peor (lentos). Hoy les muestro la primera parte de un reto que estoy haciendo. Tenía tiempo que no hacía retos. Así que como ya no estoy trabajando ni tengo clases, decidí unirme al reto, aunque me dijeron que no darían certificado. Pero, eso no me desanimó para seguir con el reto, ya que se trata de un personaje que marcó mi infancia, el personaje ya lo conocerán pronto. Les invito a que dejen en comentarios el personaje que crean que es. Les voy a ser sincera y es que me he sentido últimamente triste, es que he estado encerrada, además de que no he podido viajar al campo con mis padres, y sé que a mis padres les encantaría ir. Otra cosa, y es que no me han pagado el bono vacacional, así que sin dinero es más difícil disfrutar de las vacaciones en la ciudad y en el campo. Sin más, les invito a ver un poco el proceso de este personaje que descubrirán pronto.

Material used/ Material usado:
100% cotton crochet yarn: beige and black.
Crochet needle #2.
5 mm safety eyes.
Hypoallergenic cotton stuffing.
Wool needle.
Scissors.
Hilo crochet 100% algodón: beige y negro.
Aguja para crochet #2.
Ojos de seguridad de 5 mm.
Relleno de algodón hipoalergénico.
Aguja lanera.
Tijeras.
---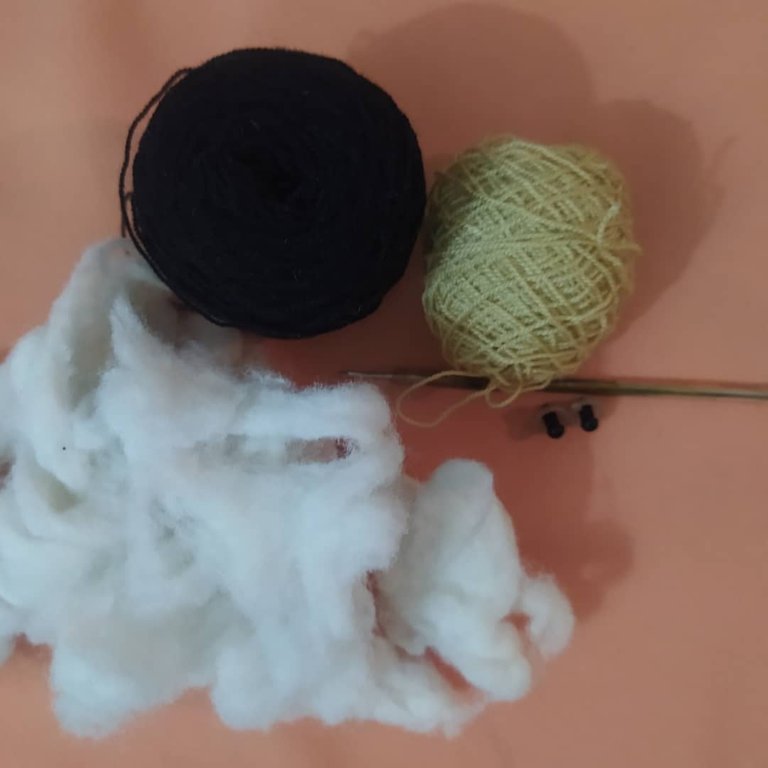 Creative process/Proceso creativo:
First I started with the little arms. By using such a thin thread, everything is smaller and harder to work with. I filled in the arms.
Primero comencé por los bracitos. Al usar un hilo tan delgado, todo queda más pequeño y es más dificil de trabajar. Rellené los brazos.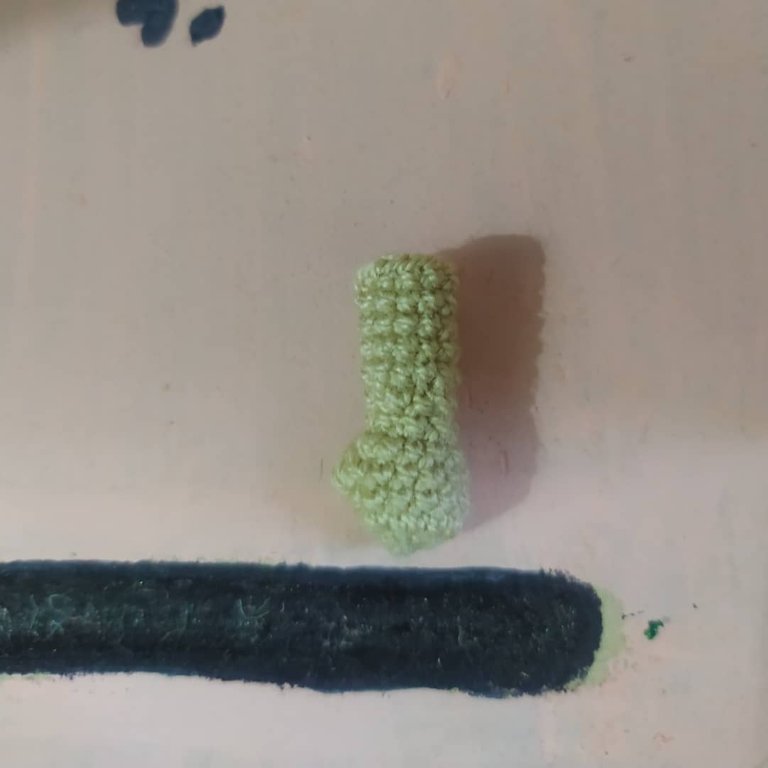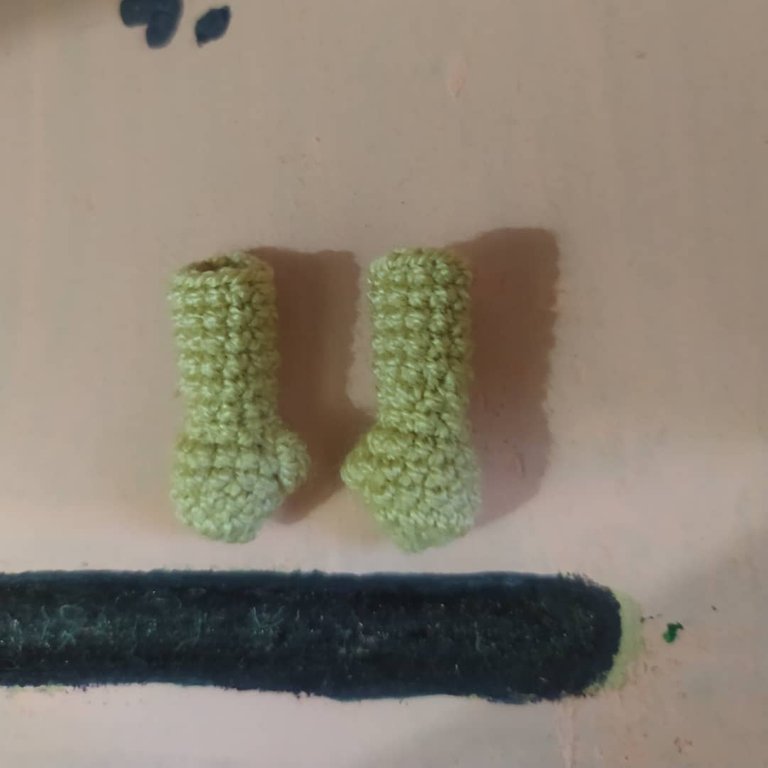 ---
Then I made the legs, this is my first time making feet where you can see the little toes so tender. I joined the legs and started to make the body, then I joined the arms. Here I started to fill in the body.
Luego hice las piernas, es mi primera vez donde hago unos pies donde se le vean los deditos así de tiernos. Uní las piernas y comencé a hacer el cuerpo, luego uní los brazos. Aquí comencé a rellenar el cuerpo.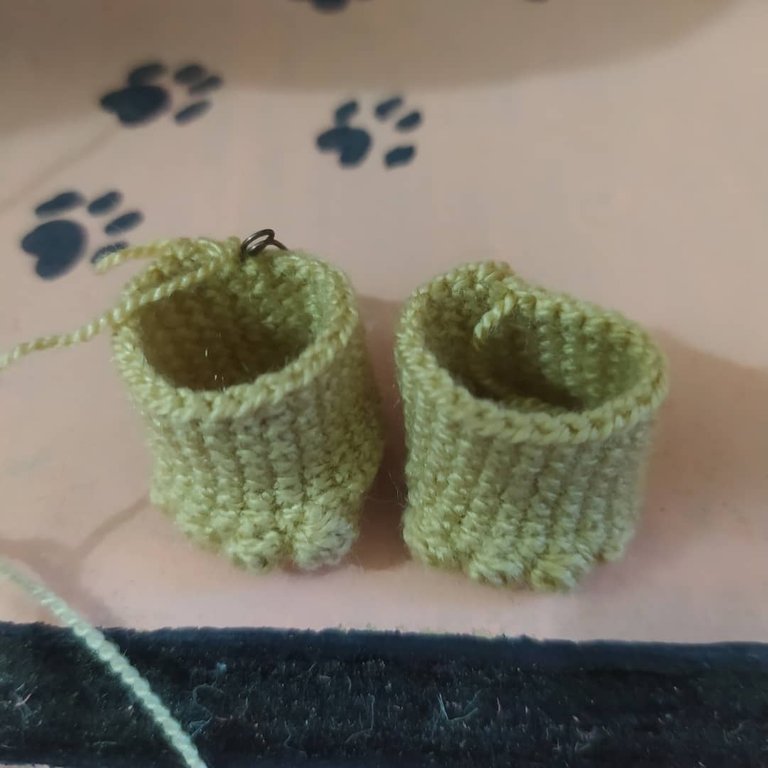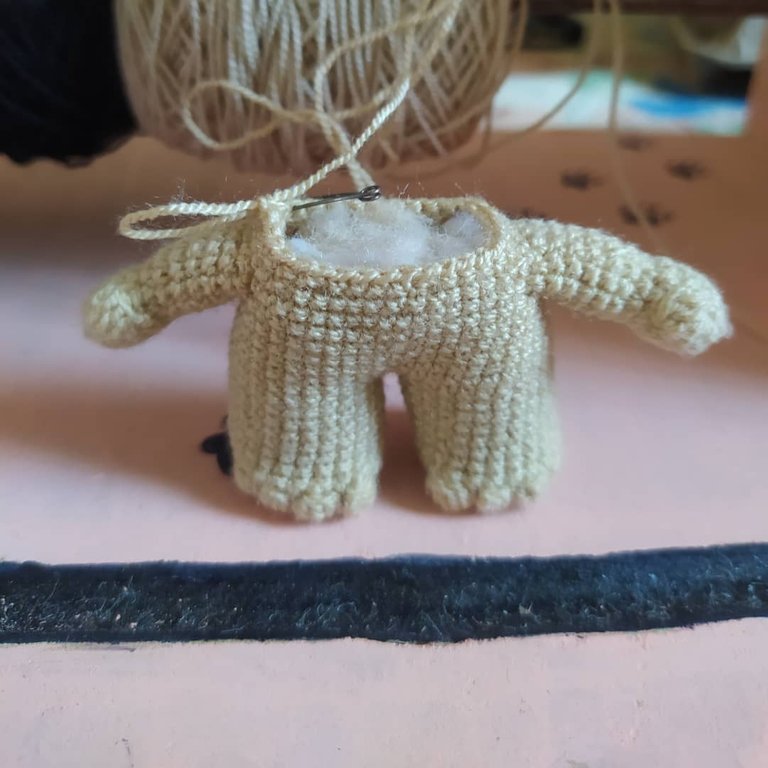 ---
I continued with my head. Up to this point everything had been easy. I filled in some more.
Seguí con la cabeza. Hasta este punto todo había sido fácil. Rellené un poco más.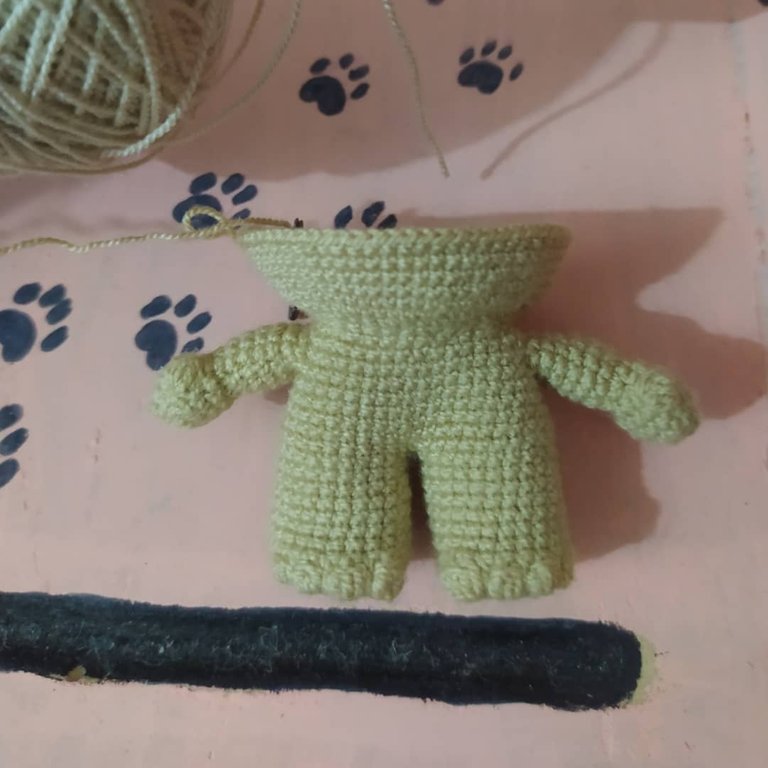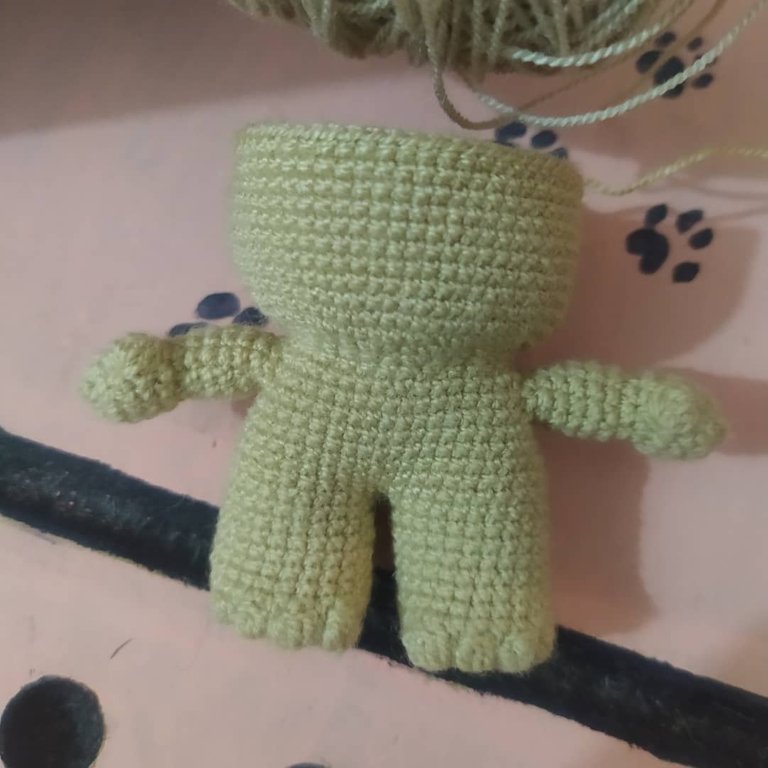 ---
I put the safety eyes on it, you can't even imagine how much I struggled to put them on. The back of the safety eye (the thread) is very thick. I got really stressed out hahaha. I started with the amigurumi hair. I stuffed it well.
Le coloqué los ojos de seguridad, ni se imaginan todo lo que batallé para poder colocarlos. La parte de atrás del ojo de seguridad (la rosca) es muy gruesa. Me estresé mucho jajaja. Comencé con el pelo del amigurumi. Rellené bien.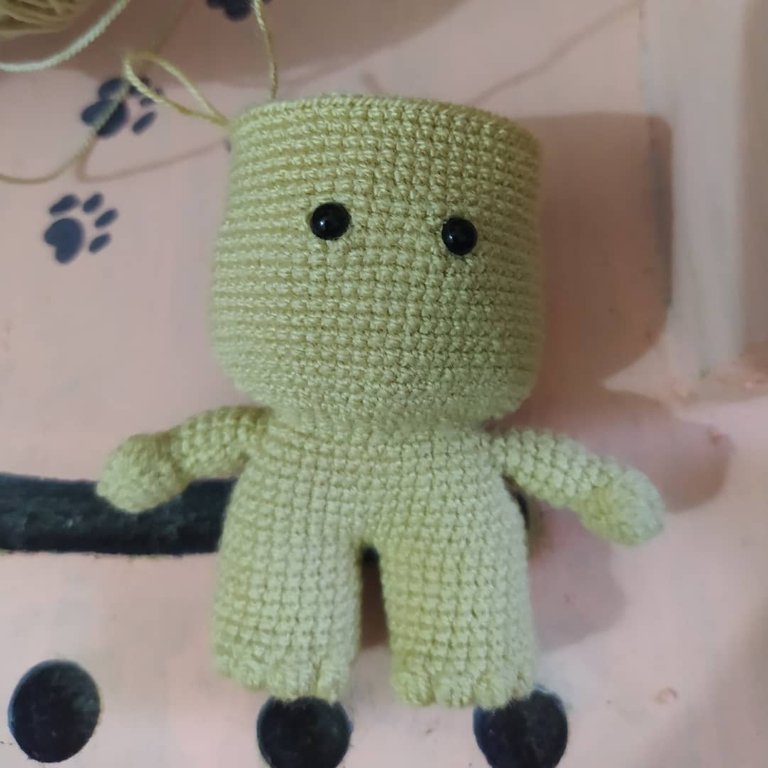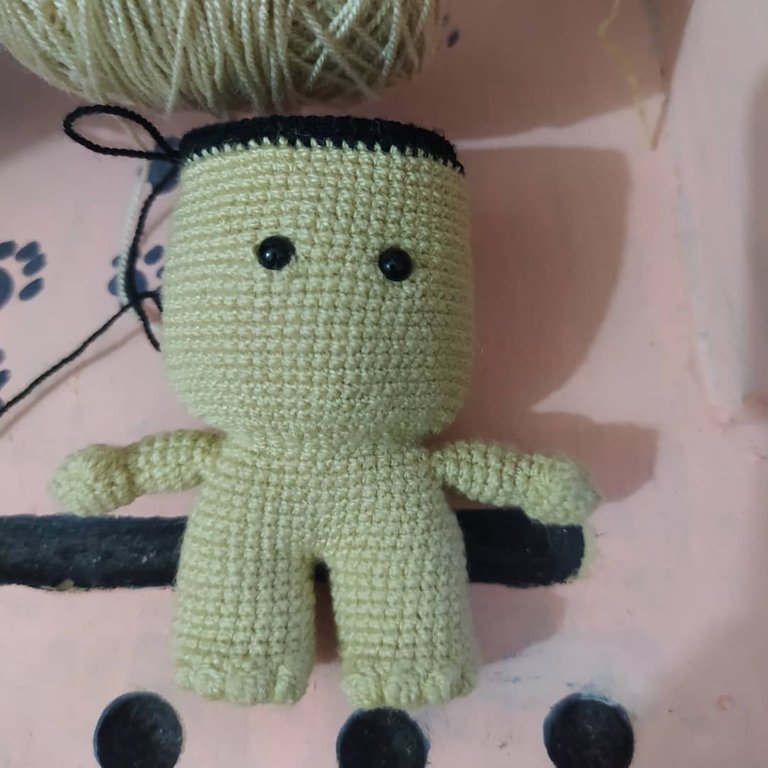 ---
I made decreases until I closed the head, filling it very well. I made the nose, took a picture of it and sent it to the challenge coordinator, so she could send me the second part of the pattern.
Hice disminuciones hasta cerrar la cabeza, rellenando muy bien. Hice la nariz, le saqué una foto y se la mandé a la coordinadora del reto, para que así me mandara la segunda parte del patrón.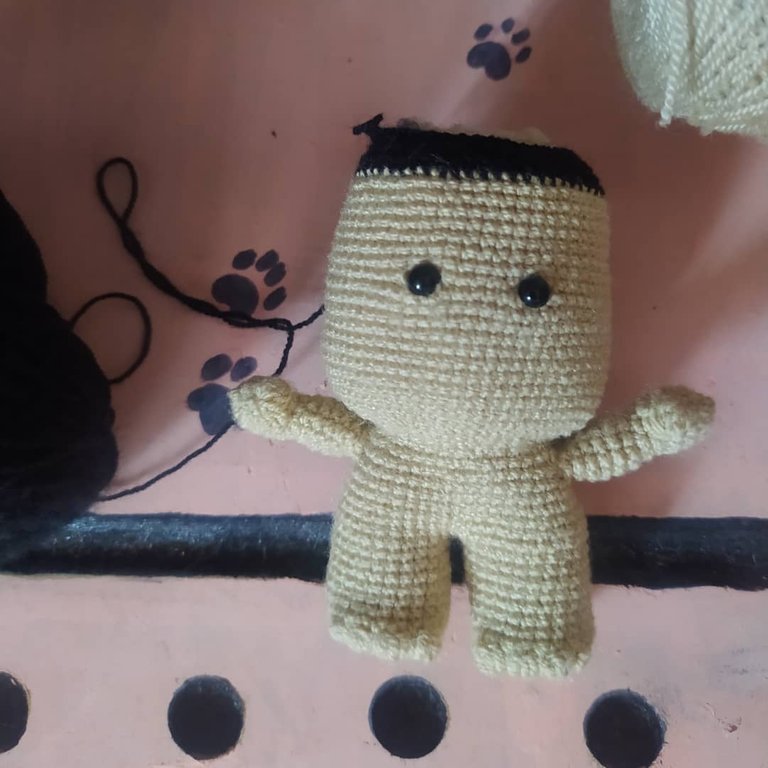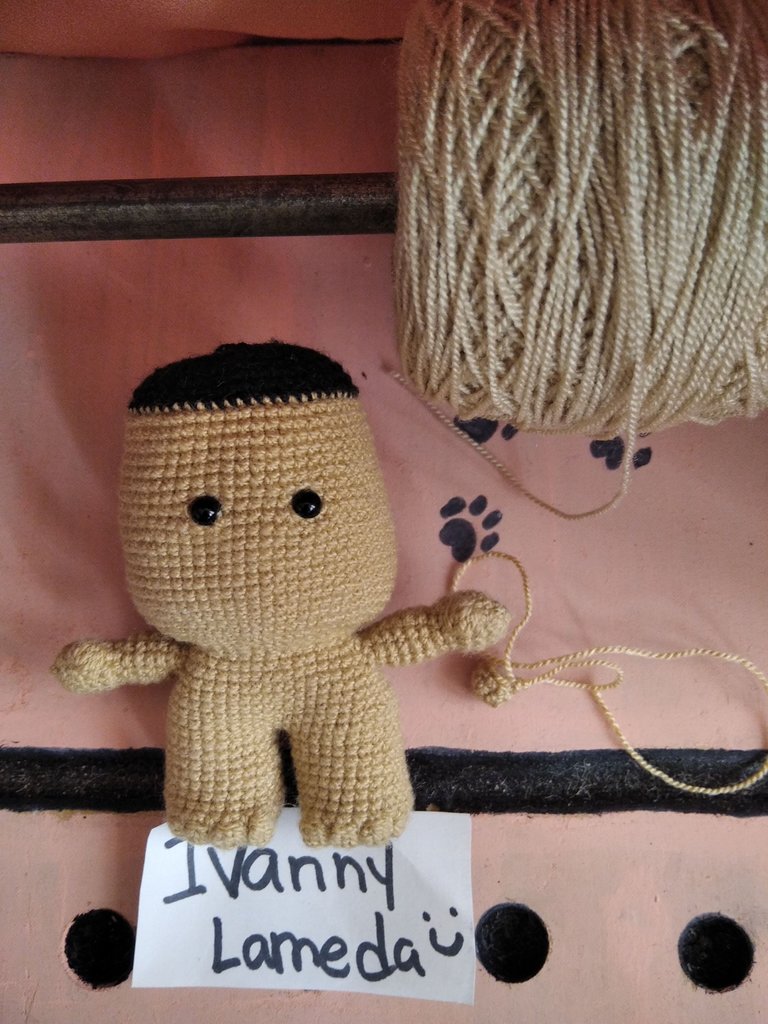 ---
And that's it, so much for the first part of the challenge. Before, as my knowledge of crochet was nil, I thought that making a body starting from the feet and ending with the head was very difficult, now I firmly believe that it is the easiest way to make the body of an amigurumi. And it's better because you don't have to sew every single part of the amigurumi. Did you guess the character? Are you excited to meet the character? Let me know in the comment box. I bid you farewell, until next time, I wish you a beautiful start of the week.
Y listo, hasta aquí llegó la primera parte del reto. Antes como mi conocimiento era nulo con respecto al crochet, creía que hacer un cuerpo que comenzara por los pies y terminara por la cabeza era muy difícil, ahora creo firmemente que es la manera más fácil de hacer el cuerpo de un amigurumi. Y es mejor porque no hay que coser cada parte del amigurumi. ¿Adivinaste el personaje? ¿Estás entusiasmado de conocer el personaje? Dímelo en la caja de comentarios. Me despido, hasta una próxima oportunidad, les deseo un hermoso inicio de semana.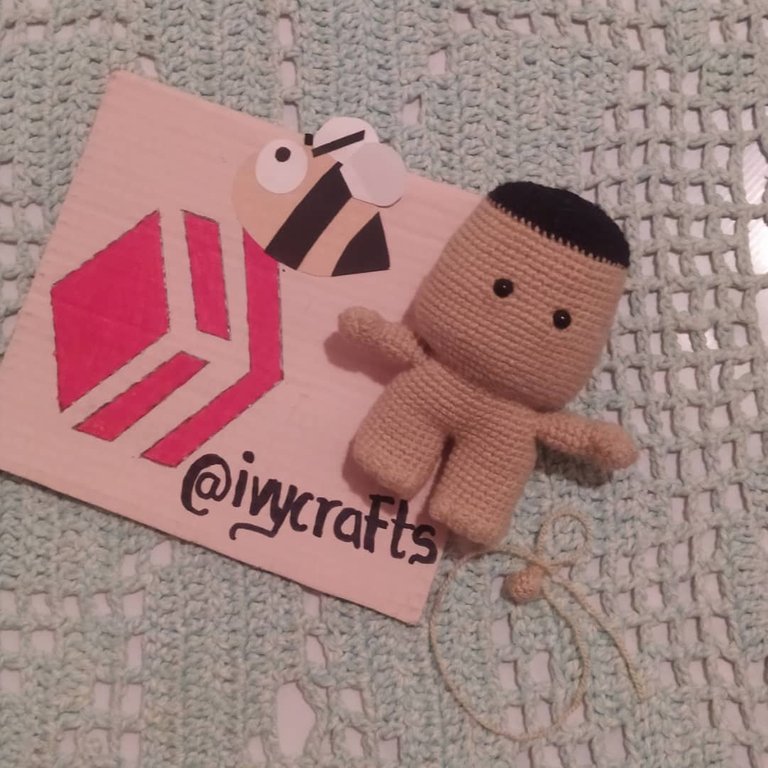 ---
You have reached the end of my post. Thanks for reading me❤️ Have a nice day 😊❤️ If you need help do not hesitate to write me on my Discord Ivycrafts#0396.❤️
Has llegado al final de mi publicación. Gracias por leerme❤️ Ten un lindo día 😊❤️ Si necesitas ayuda no dudes en escribirme a mi Discord Ivycrafts#0396.❤️
---
Text and photos are my authorship. Text translated with DeepL. Photos taken with my Xiaomi Redmi 8. Text separator created with Canva Pro.
Texto y fotos son de mi autoría. Texto traducido con DeepL. Fotos sacadas con mi Xiaomi Redmi 8. Separador de texto creado con Canva Pro.
---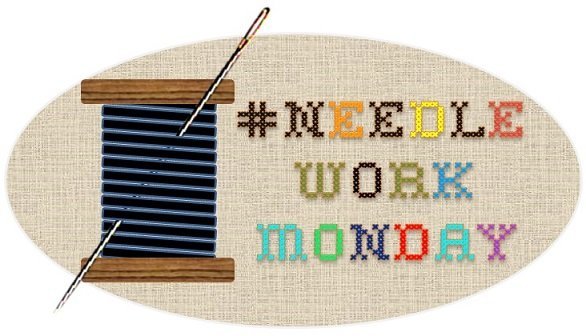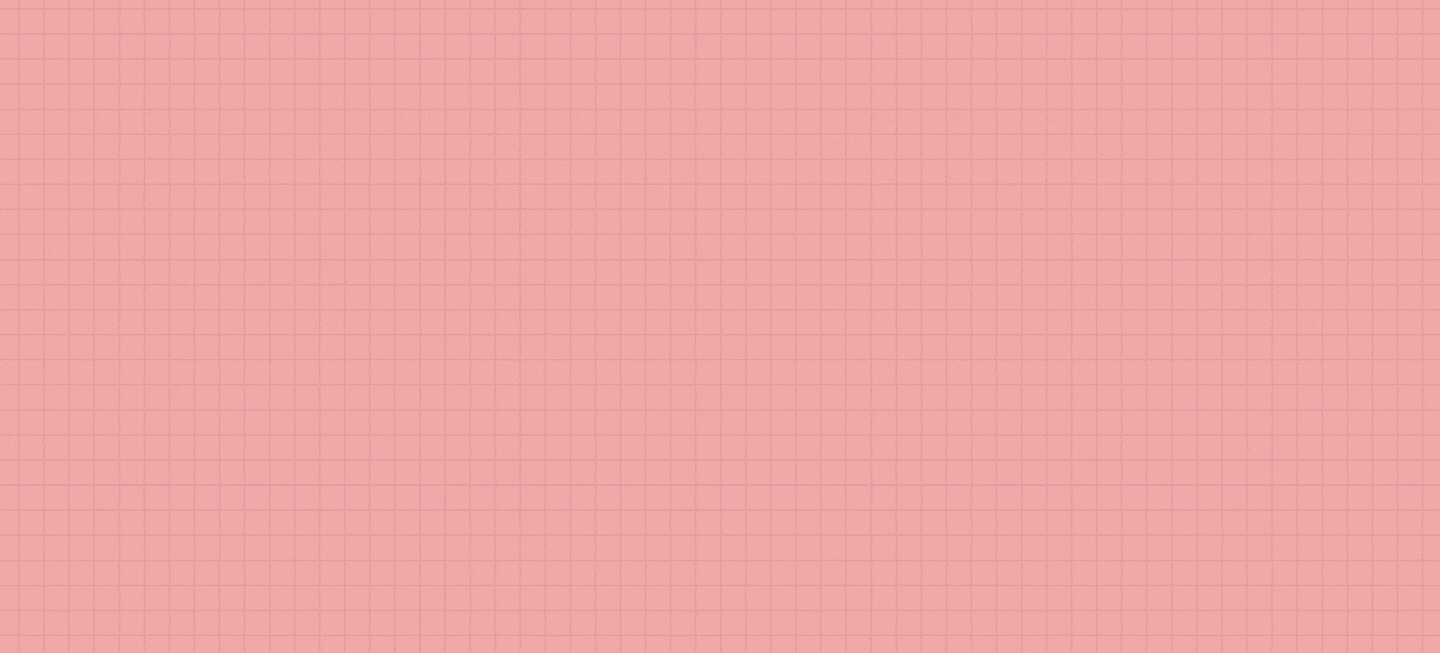 ---
---