START MAXIMIZING YOUR EARNINGS IN HIVE BLOCKCAHIN
Everyone wanted to maximize their earnings in Hive, but they did not go through proper research or a proper onboarding is not made ready for them and they end up having little, to no knowledge at all about how to maximize their potential earnings.
In recent days, some people reach out to me and asked how did you get so much earning in blogging, and they pointed out some posts/people that are also earning while posting let's just say not really good content, or they are close to bad. Which I know we can point out some in Hive.
Disclaimer: I am not earning too much in blogging. I might earn a hefty amount sometimes but it is not always.
You may even say that I might be one of them who posts not so good content or at least if you don't find quality in my post(which always has 1.5k to 2.5k words or more, by the way) then you can say I am one of them who just make posts to milk tokens from different tribes on the Hive blockchain. Your post does not need to be great just make sure to put some effort into it.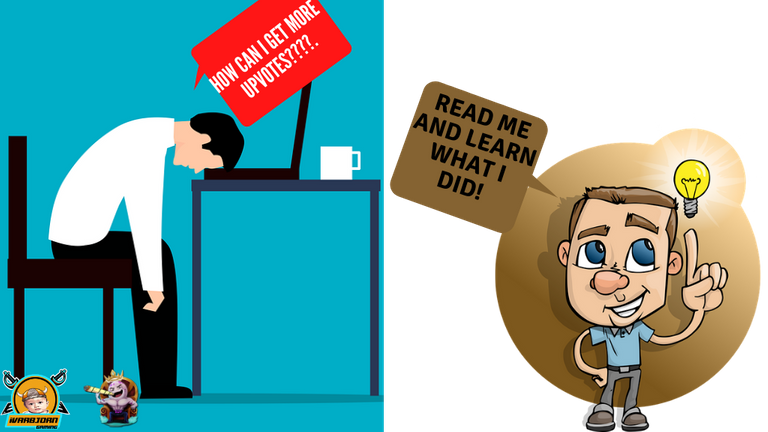 Photos are edited in www.canva.com by ivarbjorn, from pictures from www.pixabay.com
I made a summary for them on how they can earn, and why they are not earning a good amount compared to others. I have asked them these questions, and let them reflect on their answers.
How is your connection with people and communities in Hive?
What communities are you part of?
Are you doing your manual upvotes and leaving some good comments and then making good conversations with content creators?
Are you staking your rewards for more weight on your upvotes?
Are your contents good enough?
Are you joining challenges on Hive for exposure of your quality posts?
Do you have enough knowledge about the different tribes', tags and frontends in hive?
I have a lot more questions for them that they can reflect on but the real question is, what is good/quality content?, does writing a long post qualify for being good/quality content? (yes, maybe?), really sometimes I find it hard to answer since everyone has a different take on things and has a different view on certain topics.
Today we will cover ways on how you can potentially maximize your earnings in hive especially if you are just starting in the blockchain.
Please always keep in mind that you will not always get a good upvote in your posts even though they are good, you should always manage your expectations and never compare your earnings to others, instead, do these things and see how it works out for you.

BUILD YOUR CONNECTIONS EARLY ON
(connections can be really helpful in the long run)
One of the first things, you should do is focus early on building your connections on hive blockchain, you may argue with this and ask why, but let me ask you a question, do you upvote posts from random people, or do you look for someone you are familiar with? I believe you are going for those people you are familiar with right? That goes the same for them, people tend to find posts from people they are familiar with or people that can provide good connections to them, so as much as you don't like, you will need to build some kind of connection in hive if you want to gain some good amount on your blogs, introduce yourself to people, I mean not introduce yourself, "introduce yourself", if you know what I mean, upvoting their posts and leaving a sincere and personalized comment will catch their attention, and that way they will know that you read their post. Now, when you have at least had a good conversation on the comment section, time to follow the guy, and most probably 60% of the time you will get a follow back. Then notice that on your next post that guy will comment on your post and then upvote some of your posts. That's how important connections are.
That is only one example of many ways you can build a connection, just make sure that you read their posts and say what you think about it and be sincere, and don't just comment just for the sake of making a connection and you are just spouting nonsense on the comment, it will just make you look dumb. Try to read their posts and find the main idea and focus your comment on it. Connections can be really helpful in the long run and you'll never know that a small person you have a connection with eventually goes big and then there will come a time that they are auto-upvoting your posts because you are part of his connections. That is how it works for most of the people in hive, especially since auto-upvoting is being used by a lot of people.

FIND THE PERFECT COMMUNITY
finding the perfect community for your passion is key to having better connections
Another way to get lots of upvotes is finding the right community who has the same passion, the same interest, and the same mindset as you if you have passion in poetry, art, photography, gaming (blockchain or not), politics, religion, traveling, news, economics, and so on, you need to find each community that promotes those you love doing, the main idea is to find people that love something that you love and post blogs that interest their community, it would not make sense if you are posting about poetry, politics or religion in a gaming community. Most people if not all will not give a damn about it, and you increase your chance of getting a downvote.
So make sure that you are posting your content in the correct community with the correct tags of course since tagging is important in hive and it also affects your upvotes. Like me for example I am one of the @oneup-cartel curators and we find good stuff daily, we do find some great posts posted in a community that doesn't fit at all, so instead we want to upvote that post, we will not do so since it is out of place, let's say you made a post about photography and you posted in oneup community that is a big NO, NO, and worst you have tagged #ctp, #leofinance, #oneup, #spt, in a photography post that is not even 0.01% related to these communities and it is a dumb move, it entirely increases your risk of getting downvoted by curators in the community and would make you learn your lesson the hard way.
You can also make the posts you are planning for each community on their own frontends and get more rewards by doing it. You can visit different frontends for different tribes in hive here.
Here is a list of some communities on hive that I can suggest and join them based on your interest.
ONEUP - Strictly Play2Earn Blockchain Gaming and NFT community.
Splintertalk - A great blogging platform and community for splinterlands posts. They have their token SPT which counts to your SPS Airdrop.
Splinterlands - Strictly for @splinterlands content. (though they make some challenges, like social media and art contests about splinterlands characters)
Leofinance - community for crypto & finance.
Haveyoubeenhere - The Hive travel community.
Foodies Bee Hive - A community for Food, Friends, and Passion - Join the Foodie Bee Hive and share your food delights!
Hive Gaming - A community for gamers on Hive.
Rising Star Game - Dedicated to the virtual music career game on Hive. Play for FREE now and start your journey to global mega-stardom!
Sports Talk Social - A social sports community.
Photography Lovers - A place for photography lovers to share their work and photography tips.
Music for Life - Musicforlife is a community for all the music lovers (not only musicians).
You can find all the Hive Communities when you click this, just do your own research. Those above are just examples.
Just remember each community has correct tags, so better to do your research or check this post from @achim03. This is by far the best I have seen so far but keep in mind that it is not recent so you should at least find the most recent guide from someone. Now if you are reading this, that will be your homework. Although I will not reward you for doing the homework, you knowing is your reward.

STAKE: GET MORE REWARDS AND CONNECTION
staking will provide you more upvote weight value on your upvotes, and most likely people will like to get connected with you
I have seen somewhere before, I don't remember where, someone said you cannot buy engagement, you build it, and it is not entirely correct. I have a 50/50 take on this one, because I mean it is true that you can build engagement without buying it, but to be honest, having a good amount of upvotes, will buy people to get connected with you, people with also high-value upvotes would like to stick with you and upvote your posts and hope that you would do the same, you are not buying them directly, but they are bought by the idea that if they upvote you, you will upvote them back and make a good connection from there, which actually can benefit both parties.
This is out of the topic but I just wanted to add this, another great example of buying engagements is making a giveaway, with something that says, more upvotes = more rewards, or upvote and you will get extra entries, I have nothing against this kind of strategies but I just don't like if I am being completely honest, and yes I join giveaways, who would not want to have freebies 🤣, now it is up to you if you wanted to go this route. But be careful I see a lot doing this spam tagging people and that can annoy some people that are tagged and also increase your chance to get downvoted.
Anyway, the complete idea is if you are staking your rewards, most probably your account will increase in value and you will get noticed by a lot of people and they would want to add you to their connection, it's just a cycle, which sounds negative but it has all the positive affect on your journey, again more connection means more earnings. So, stake those rewards until you get contented with your daily return and your passive income, if you don't know yet, every upvote you do in hive, will give you around 50% of the value of your upvote so let's say you have 1 Hive upvote value, you will be getting 0.5 Hive in every upvote you do.
This is also a way to make a great connection, when people see that you are staking and not selling the token you got from the community, once you are noticed they will appreciate you since it is helping the token to have more stability and most probably add more value.
By staking your rewards, you are making your account grow in time and would make you great connections along the way which is good especially if you will be here for the long term.

JOIN COMMUNITY CHALLENGES / GIVEAWAYS
joining community challenges and giveaways are one way to maximize your earnings in hive
Challenges and Giveaways are all over Hive, you just have to figure them out and do your research on these challenges, one great example is splinterlands weekly challenges, in which you can share your battle weekly and share your post about splinterlands on any social media platform, you will get a chance to get upvoted by @steemmonster which is a very hefty amount, it was the old splinterlands account, you may want to maximize your earning and join this challenge if you are playing splinterlands, if you are not yet playing splinterlands you can join us by clicking this.
There are lots of challenges and giveaways you can join it is just a matter of finding them and joining the correct community.
But I have to say when you are joining this challenge at least make a decent post, not a post with only 100 words in it, I mean this is a challenge to showcase the greatness of whatever you are trying to promote at least make it presentable, though it's really up to the curators of this challenges on how they would like to approach this and make their judgment, the rant is just me trying to make my own manual curation easier lol 🤣

I DO GREAT CONTENT BUT I GET LOW UPVOTES
Now, if you really feel that you are doing great content and deserve better, start considering the questions I have asked and reflect on your answers, also you might want to start doing the things that I have suggested, I am not saying they will work for everyone but they have worked well for me.
Don't get discouraged, I am just like you just earning a cent on my posts but I never stopped, I research and do my homework and observe how it works here and what I have concluded is connection is really important, the same goes in real life or in any platform if you have good connections it will make things easier for you.
Once you have the connection, that's where the challenge starts, make sure you can retain them by making good content, it doesn't need to be the best at least put some effort into it, and damn dude and dudette if you are not joining those challenges and giveaways in Hive, you are missing a lot of your potential earnings, remember even though you do not win or earn something, at least you have made a post and you can also make a connection from them.
Just remember: There is no shortcut:Strive hard for those connections and think of something to achieve it. Do content with quality and not some shit posting, someday, someone will notice you and can provide a great deal out of your work.
You should strive and work hard to achieve something or to achieve your goal in Hive.
I think I better stop here before it bores you out! See you in my next post!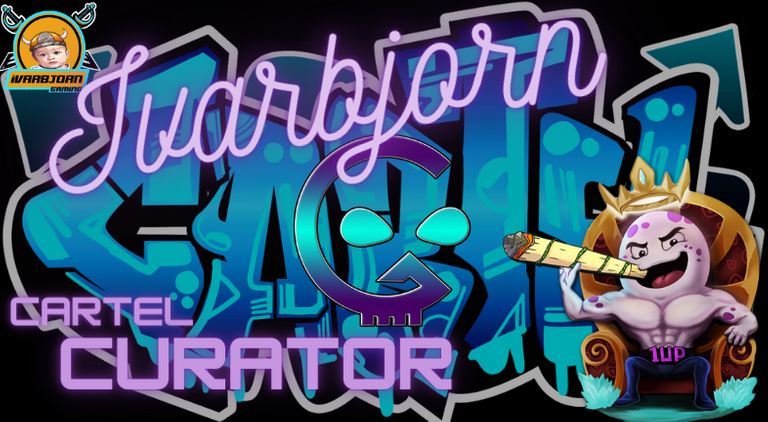 If you are not playing splinterlands yet, you can join us here: https://bit.ly/2ZcvADg (Let me know if you have used my link, so I could help you get started)
Start your Risingstar journey here: https://bit.ly/3ctsg9V
Start your Rabona Football Club here: https://bit.ly/3onU7z1
You can also DM me in discord if you have questions: ivarbjorn#9345



Follow me on Twitch, Click Here
Follow me on Twitter, Click Here
Check out all the #nosleepgang Streamers here, Click Here
(You can also see all the posts the streamers make. Huge shoutout to @nevermeltice for making the website possible)


---
---