PrimeServer Pro - The 100% climate-neutral server with unique features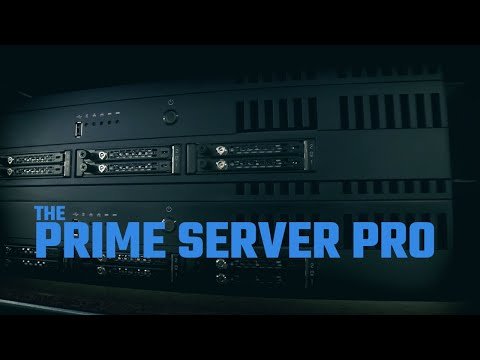 ---
Did you know that we not only manufacture climate-neutral Mini-PCs, but also climate-neutral servers? Find out more about our PrimeServer Pro, and what makes it unique, here: https://bit.ly/3BToVw3
☁ Even in the time of cloud storage and #cloudcomputing, it still makes sense for companies to operate their own servers.
🔒 The most important advantages are complete control and independence. Many companies prefer to store the most confidential data locally for reasons of security and data protection.
✔️ The PrimeServer Pro offers all the usual features of a standard server, but the fanless design provides additional benefits. The PrimeServer Pro is completely silent, dirt and dust resistant and delivers superior reliability versus conventional #servers.
💬 Simon Wegmüller from the Redaktion Swiss IT Magazine / Swiss IT Media GmbH said:
"The primeserver pro convinces almost all along the line in the test. Especially, the fanless design and silent operation are exciting and offer new, innovative application possibilities."
👉 Visit the link at the top, to learn more about the PrimeServer Pro, its special features, and use cases.
Disclaimer
This is no financial advice. Everything written is my opinion only and you should do your own research. Investing in Bitcoin and other cryptos, lending, DeFi, liquidity mining are high risk investments. You could lose everything, only invest what you can afford.
Bear in mind that some of the links in this post are affiliate links and if you go through them to make a purchase I will earn a commission. Keep in mind that I link these companies and their products because of their quality and not because of the commission I receive from your purchases. The decision is yours, and whether or not you decide to buy something is completely up to you.
Youtube: https://goo.gl/rQaiFV
Instagram: https://www.instagram.com/perfspots/
Facebook: https://www.facebook.com/perfspots
Website: http://perfspots.com/
CRYPTO RECOMMENDATIONS
Here i get interest on my coins: http://bit.ly/btc_defi
Best cryptobrowser: https://bit.ly/fastest_browser
Here i buy bitcoin: http://bit.ly/btc_buy
Travel
Where i book hotels: https://bit.ly/riohotel
Where i book the cheapest flights: https://goo.gl/HRhxoy
Credit card with best commissions for travels: http://bit.ly/travelcreditcard
Editing software: http://bit.ly/editing_software
---
▶️ DTube
---
---