Un libro que todo el mundo debería leer: El niño con el pijama de rayas / A book who everybody should to read: The boy in the striped pajamas SPA - ENG
¡Hola queridos amigos de esta hermosa comunidad! Espero estén muy bien y que tengan una linda semana, el dia de hoy me gustaría hablarles de un libro que es de mis favoritos, y en estos tiempos pienso que todo el mundo debería leer, se trata de el niño con el pijama de rayas.
Hello dear friends of this beautiful community! I hope you are very well and that you have a nice week, today I would like to talk to you about a book that is one of my favorites, and in these times I think that everyone should read, it is about the boy in the striped pajamas.

Escrito por John Boyne nos narra la historia de Bruno, un niño alemán el cual su vida cambia cuando se ve obligado a transladarse junto a su familia a una finca cerca de un campo de concentración ya que su padre es un militar nazi y consigue un trabajo allí.
Written by John Boyne tells us the story of Bruno, a German boy whose life changes when he is forced to move with his family to a farm near a concentration camp since his father is a Nazi soldier and gets a job there.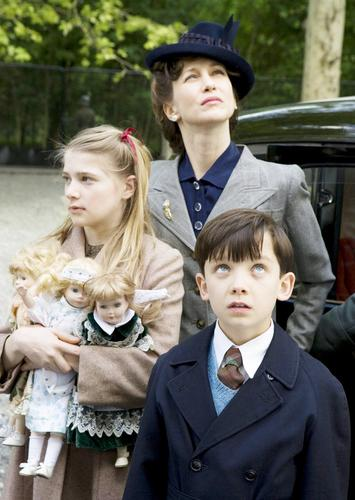 Fuente
Siendo un niño muy curioso y con muchas ganas de explorar se escapa de la casa y comienza a recorrer los alrededores y llega al campo de concentración, donde conoce a un niño judío llamado Schmuel. La inocencia tan grande de Bruno y Schmuel los lleva a convertirse en grandes amigos, el lo visitaba diariamente para jugar con el y también le llevaba comida y a veces dulces.
Being a very curious child and eager to explore, he runs away from home and begins to explore the surroundings and arrives at the concentration camp, where he meets a Jewish boy named Schmuel. The great innocence of Bruno and Schmuel leads them to become great friends, he visited him daily to play with him and also brought him food and sometimes candies.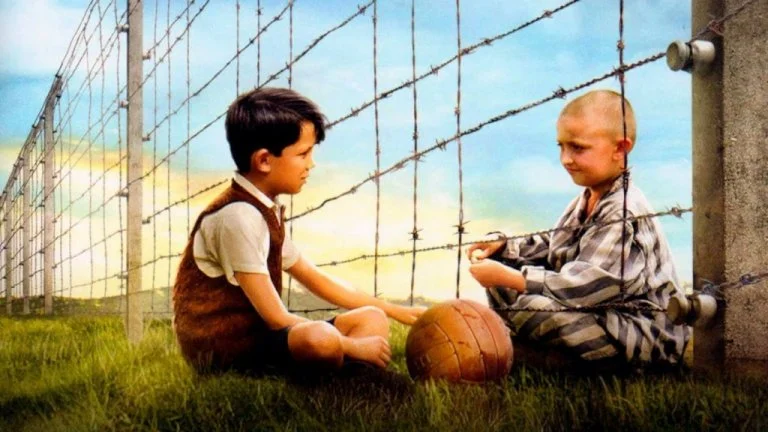 Fuente
Un año después la madre de Bruno decide volver a Berlín, y justo ese día Bruno con intención de ayudar a Schmuel a buscar a su papá (el cual seguro ya habían matado pero los niños no lo saben) y para lograr entrar Bruno se coloca una "pijama" que Schmuel consiguió darle.
A year later Bruno's mother decides to return to Berlin, and just that day Bruno with the intention of helping Schmuel look for his father (whom they had surely already killed but the children don't know) and to get in Bruno puts on a "pajamas" that Schmuel managed to give him.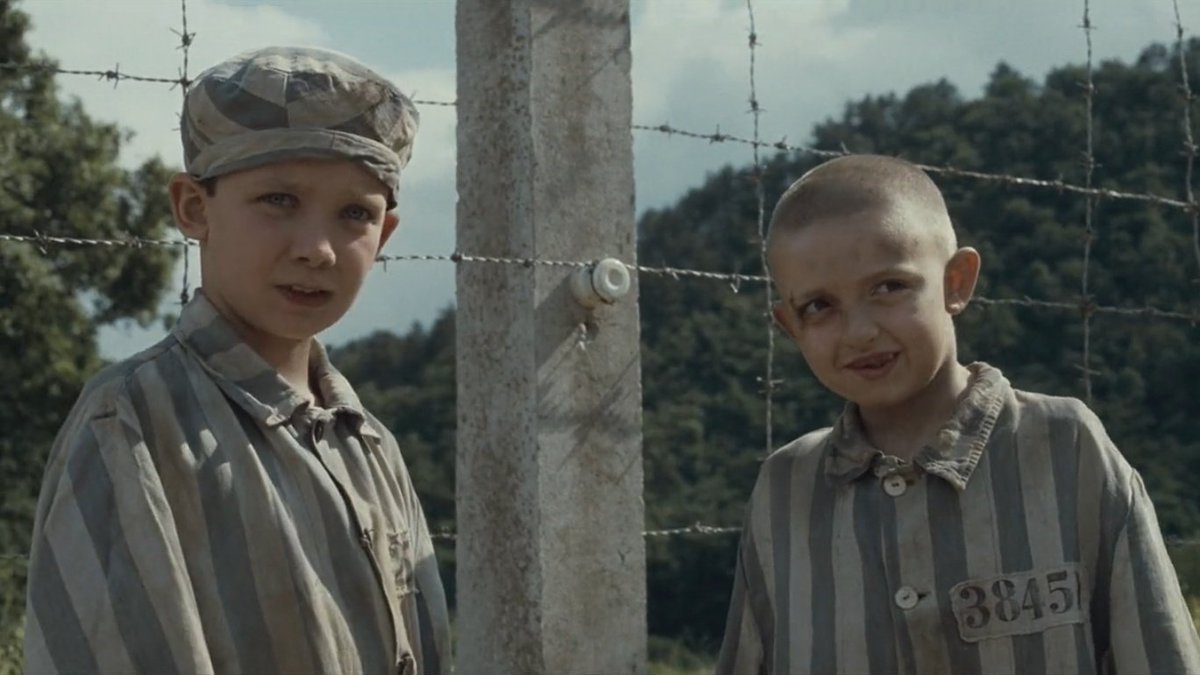 Fuente
Ya adentro los niños son empujados por los soldados de allí adentro junto a un gran lote de judíos, ellos no saben lo que les va a suceder, pero lo que ellos creían que sería una aventura para encontrar al padre de Schmuel se convertiría en la muerte de ambos niños en una cámara de gas. No se supo más de Bruno y al cabo de varios dias un soldado encontró la ropa que Bruno había dejado en la alambrada, inmediatamente avisó a su padre el cual no se explicaba porque estaba allí su ropa y su hijo había desaparecido.
Once inside, the children are pushed by the soldiers along with a large group of Jews, they do not know what will happen to them, but what they thought would be an adventure to find Schmuel's father would turn into death. of both children in a gas chamber. No more was heard of Bruno and after several days a soldier found the clothes that Bruno had left on the fence, he immediately notified his father, who could not explain why his clothes were there and his son had missing.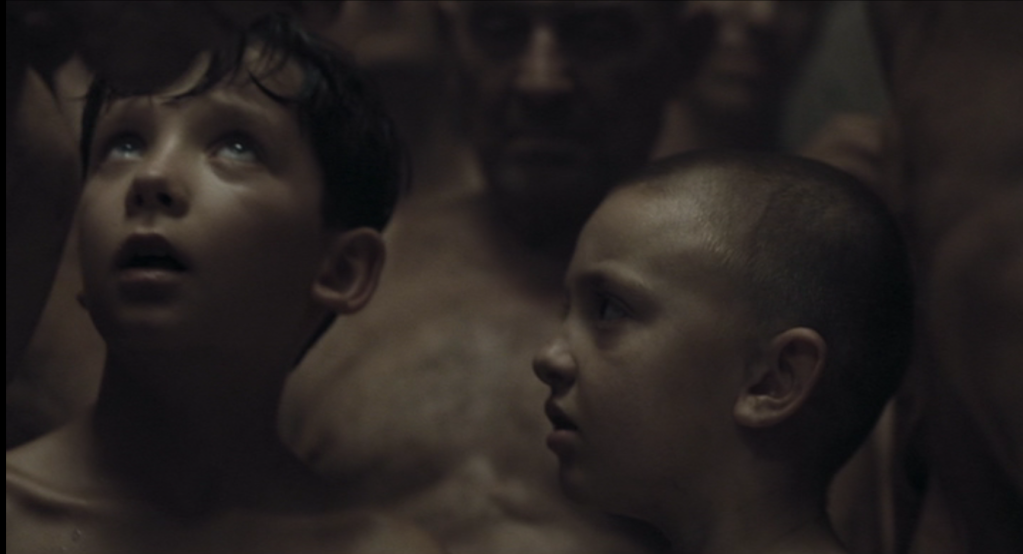 Fuente
Su madre se quedó varios meses más con la esperanza de poder encontrar a su hijo pero al no obtener noticias regresó a Berlín con la esperanza de que su hijo estuviese allá, aunque claro allí no estaba. Ella y su hija regresaron mientras el papá de Bruno se quedó en Auschwitz durante 1 año mas y finalmente un dia empieza a reflexionar y a atar cabos sobre lo que pudo haber pasado a su hijo. Llega un momento en que ya todo le da igual y al cabo de un tiempo los soldados fueron a buscar al padre nuevamente.
His mother stayed several more months in the hope of being able to find her son, but when she received no news, she returned to Berlin in the hope that her son was there, although of course he was not there. She and her daughter returned while Bruno's father stayed in Auschwitz for 1 more year and finally one day she begins to reflect and connect the dots about what could have happened to her son. There comes a time when everything does not matter to him and after a while the soldiers went to look for the father again.

En lo personal este libro me gustó mucho, narrado desde la perspectiva de un niño cuya inocencia no tiene límites y el cual no entiende de diferencias raciales ni de lo monstruoso e inhumano que es el trabajo de su padre. Aunque cuenta una historia muy triste nos hace reflexionar sobre lo que se vivió en aquellos tiempos y el daño que el ser humano puede llegar a causar cuando se cree más que los demás, independientemente de la religión, raza o pensamiento todos somos iguales ante los ojos de Dios.
Personally, I really liked this book, narrated from the perspective of a child whose innocence has no limits and who does not understand racial differences or how monstrous and inhuman his father's work is. Although it tells a very sad story, it makes us reflect on what was lived in those times and the damage that human beings can cause when they believe more than others, regardless of religion, race or thought, we are all equal in the eyes of God.

Este libro presenta una historia valiosa que logra conmover a cada lector, muestra las graves consecuencias que puede haber cuando impera el racismo, las diferencias de clase y de pensamiento, nos muestra lo peligroso cuando se cree tener siempre la razón en cuanto a ideologías y hacer caso omiso a lo que piensen los demás. Considero que en estos tiempos donde no solo vivimos una pandemia global, sino también una guerra entre Rusia y Ucrania donde un tirano asesina a seres inocentes creyendo que el tiene la razón y sin importarle las consecuencias que esto pueda causar. En estos tiempos se debería de haber aprendido la lección y no repetir errores similares. Esta historia debería de leerla todo el mundo.
This book presents a valuable story that manages to move each reader, it shows the serious consequences that can exist when racism, class differences and thought prevail, it shows us how dangerous it is when one believes one is always right in terms of ideologies and doing ignore what others think. I consider that in these times where we are not only experiencing a global pandemic, but also a war between Russia and Ukraine where a tyrant murders innocent beings believing that he is right and without caring about the consequences that this may cause. In these times one should have learned that lesson and don't repeat similar mistakes. This story should be read by everyone.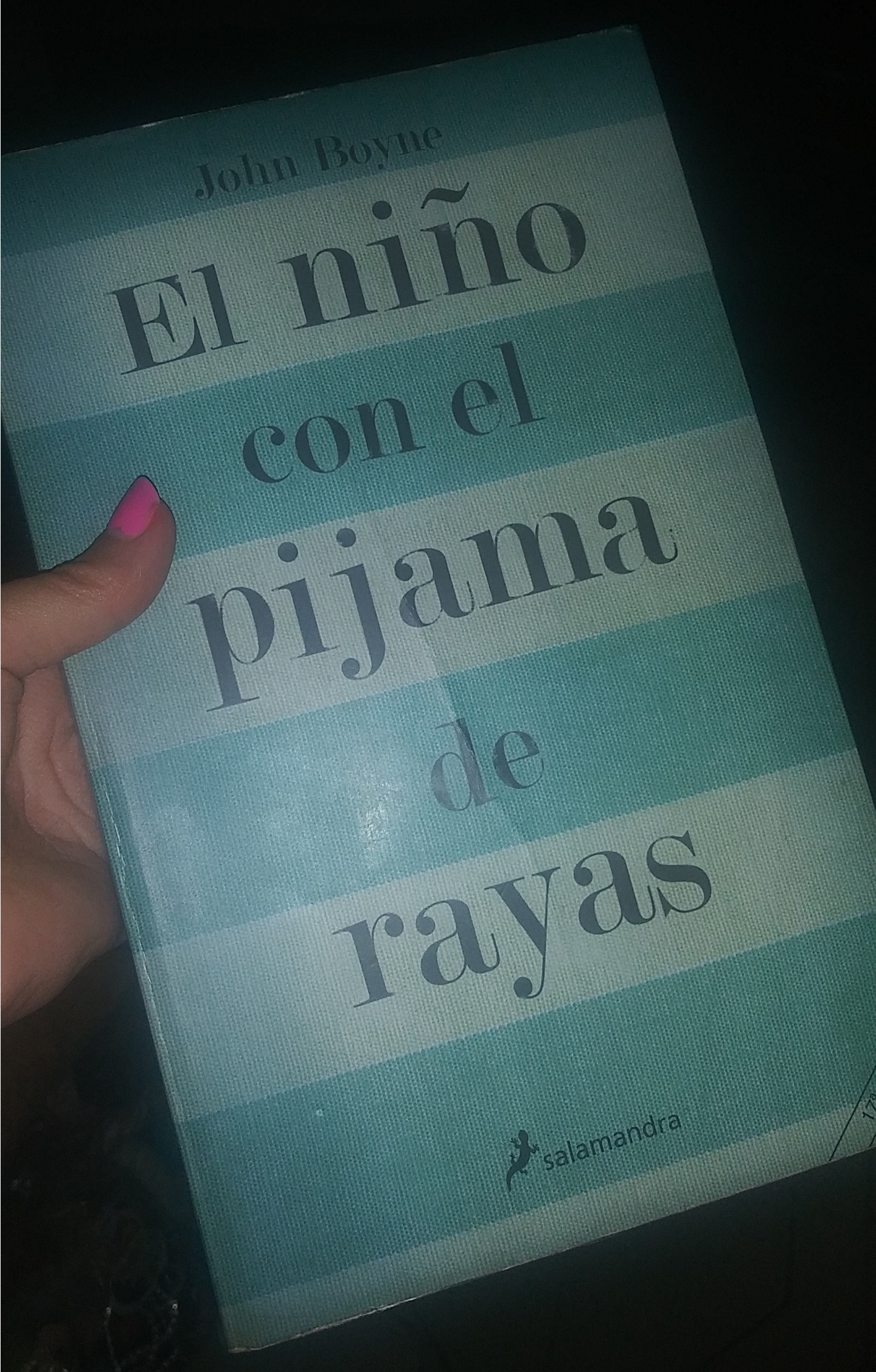 Bueno queridos amigos esto ha sido todo por el post de hoy, espero que les haya gustado y entretenido. Muchas gracias a todos regalarme un poco de su tiempo y apoyar mi trabajo, les mando un abrazo y ya nos encontraremos en un nuevo post.
Well dear friends this has been all for today's post, I hope you liked it and entertained. Thank you all very much for giving me a little of your time and supporting my work, I send you a hug and we will meet in a new post.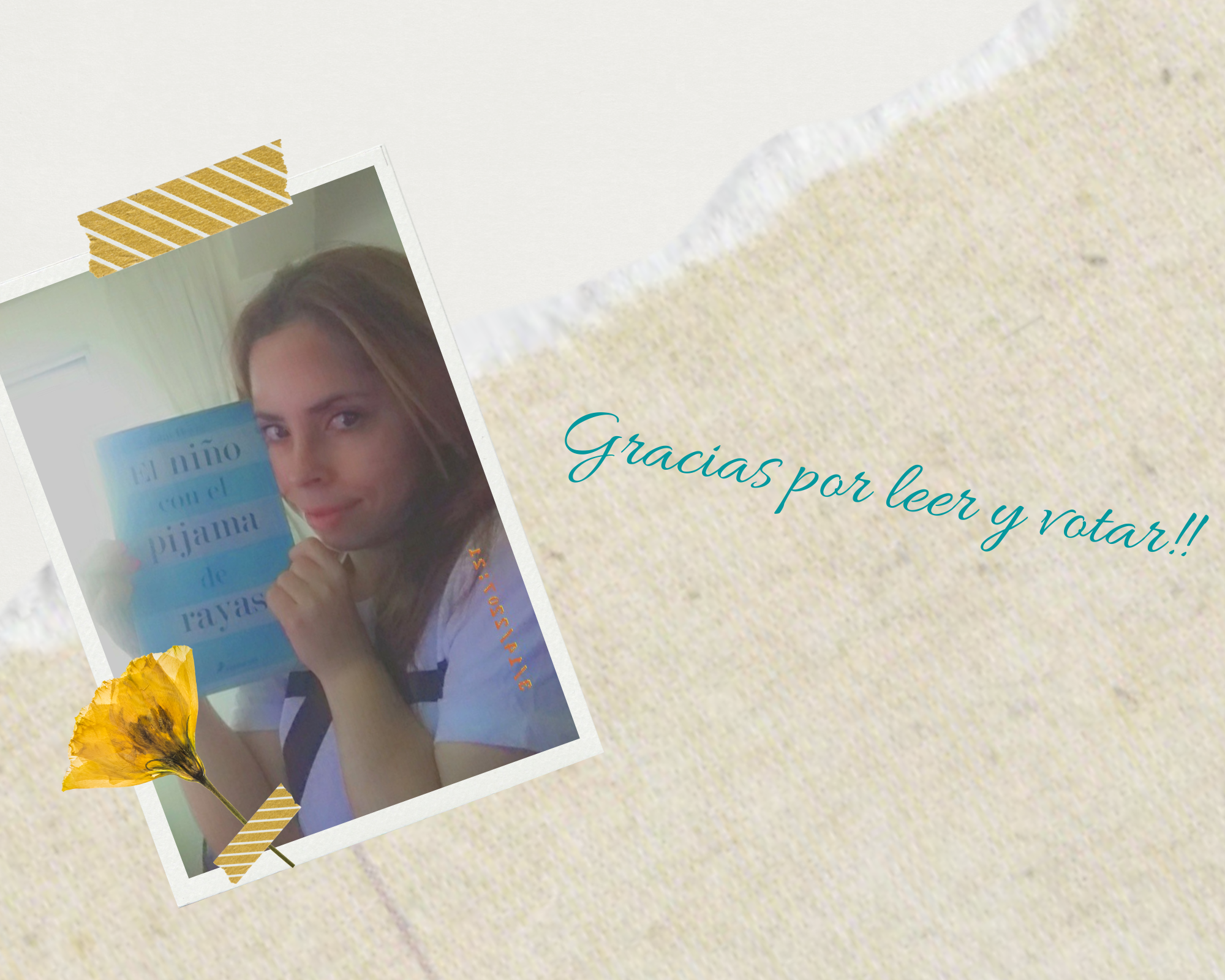 Las imágenes de bienvenida y despedida fueron diseñadas por mi usando canva editor.
The welcome and farewell images were designed by me using the canva editor.
---
---