The Boss Baby ~2017 Movie Review~ - ENG / SPA -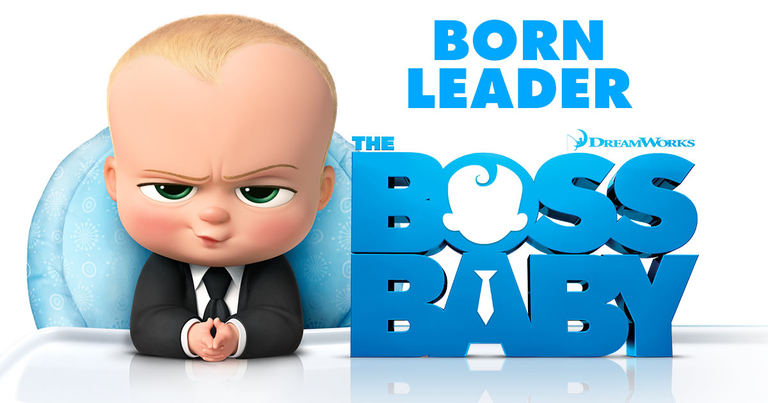 Source
Hello my dear cinephile friends! I hope you are well, today I'm here to share with you one of my favorite animated films, it's "The Boss Baby" which was released in 2017 through DreamWorks Animation and 20th Century Fox. I hope you like it.
¡Hola mis queridos amigos cinéfilos! Espero estén muy bien, hoy estoy por aquí para compartir con ustedes una de mis películas animadas favoritas, se trata de "The Boss Baby" la cual fue lanzada en el 2017 a través de DreamWorks Animation y 20th Century Fox. Espero les guste

Plot / Trama
This film show us the adventures of Tim Templeton, a seven-year-old boy with a great imagination who becomes an older brother when his parents bring home his baby Ted, who later discovers that despite being a baby when he adults are not watching you can speak well and act like an adult. When Tim discovers Ted, he admits that he can talk and then takes him to BabyCorp where Ted is known as Boss Baby, where in addition to teaching him the company, he explains that to stay as babies they drink a special formula. When they return to reality, Boss Baby explains to Tim that he has a mission to defeat PuppyCo or else he will have to stay in his house forever, so Tedd agrees to help Boss Baby so that he can leave. As they advance in their mission, although at first they pretend to get along and play together, they become fond of each other and together they embark on an adventure to defeat PuppyCo and in the end they both end up living together, having many adventures.
Esta pelicula nos muestra las aventuras de Tim Templeton, un niño de siete años con una gran imaginación el cual se convierte en hermano mayor cuando sus padres llevan a casa a su bebé Ted, el cual luego descubre que a pesar de ser un bebé cuando los adultos no lo están viendo puede hablar bien y actuar como adulto. Cuando Tim descubre a Ted, este admite que puede hablar y luego lo lleva a BabyCorp en dónde Ted es conocido como Boss Baby, en donde además de enseñarle la compañía, y le explica que para mantenerse siendo bebés ellos beben una fórmula especial. Cuando vuelven a la realidad Boss Baby le explica a Tim que tiene la misión de derrotar a PuppyCo o sino tendrá que quedarse para siempre en su casa, así que Tedd accede a ayudar a Boss Baby para que así este pueda irse. A medida que avanzan en su misión, aunque al principio fingen llevarse bien y juegan juntos, se van tomando cariño y juntos se embarcarán en una aventura para derrotar a PuppyCo y al final ambos terminan viviendo juntos, teniendo muchas aventuras.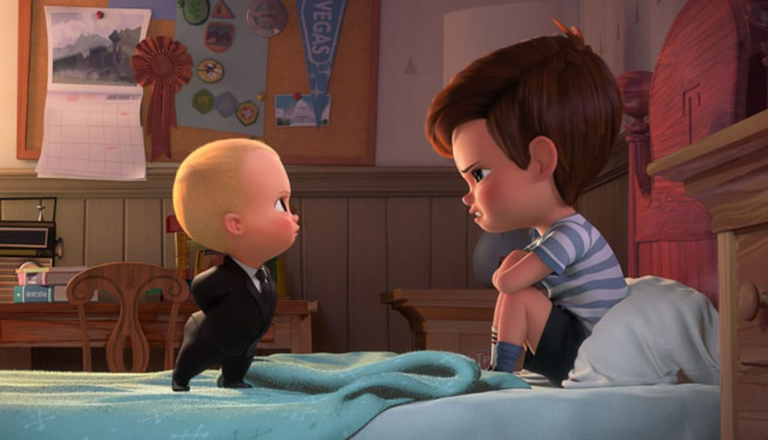 Source

My Opinion / Mi Opinión
I saw this movie for the first time in the cinema in the company of my mother since it caught our attention and we really enjoyed it and we liked it a lot. The story is very beautiful, because it tells us a very funny and emotional family adventure at the same time and I think that many can identify with it, I am an only child but many times it happens that with the arrival of a little brother or sister we can feel displaced, So I really like that the movie shows us how a beautiful relationship is born between the two little brothers, and the voice cast in general was also quite good, and I liked that actors like Alec Baldwin, Tobey Maguire and Lisa Kudrow lent their voices already. I admire them a lot.
Esta película la vi por primera vez en el cine en compañía de mi mamá ya que nos llamó la atención y de verdad la disfrutamos y nos gustó mucho. La historia es muy bonita, ya que nos cuenta una aventura familiar muy graciosa y emotiva a la vez y creo que muchos se pueden sentir identificados, yo soy hija única pero muchas veces pasa que con la llegada de un hermanito o hermanita podemos sentirnos desplazados, así que me gusta mucho que la pelpicula nos muestre como luego nace una hermosa relación entre ambos hermanitos, y el elenco de voces en general también estuvo bastante bien, y me gustó que actores como Alec Baldwin, Tobey Maguire y Lisa Kudrow prestaran sus voces ya que los admiro bastante.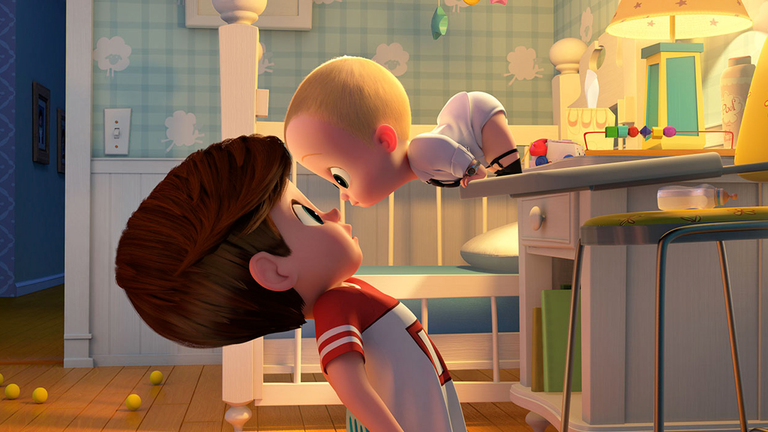 Source
The animation is really excellent, and I would say that this movie is one of my favorites with this type of 3D animation even though, as you know, I don't like this type of animation that much hahaha and it has a fairly wide color palette that works quite well. I also loved the design of the characters, especially those of Tim and Ted because they really seem adorable to me. The movie is quite comical and fun, it has quite a few funny scenes and I think my favorite is the one in which Tim discovers that Ted can talk and sees him talking with a toy telephone which is identical to a Fisher Price telephone that I had when It was a baby hahaha. I also really liked the film's soundtrack, especially because they use the song "Blackbird" by The Beatles throughout the plot, which I think is an excellent song.
La animación realmente es excelente, y diría que esta pelicula es de mis favoritas con este tipo de animación 3D a pesar de que como saben, este tipo de animación no me gusta tanto jajaja y tiene una paleta de colores bastante amplia que funciona bastante bien. El diseño de los personajes también me encantó, en especial los de Tim y Ted porque enserio me parecen adorables. La pelicula es bastante cómica y divertida, tiene bastantes escenas graciosas y creo que mi favorita es en la que Tim descubre que Ted puede hablar y lo ve hablando con un teléfono de juguete el cual es idéntico a un teléfono de Fisher Price que yo tenía cuando era bebé jajaja. El soundtrack de la película también me gustó mucho, en especial porque utilizan la canción "Blackbird" de The Beatles a lo largo de la trama, la cual me parece una excelente canción.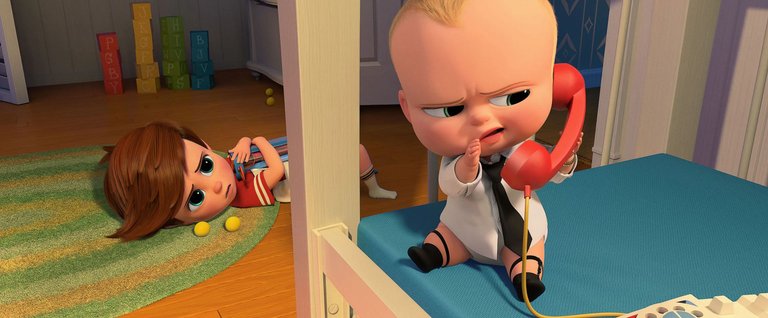 Source
To finish, I would say that it is a pretty good movie which is great for family enjoyment even though it is aimed at children. I would like to recommend it to everyone who has not had the opportunity to see it yet, I assure you that you will enjoy it and I really like that in addition to the movie there is also a series available on Netflix, and a sequel that was released in 2021 which are also very fun and good to pass the time, I hope you also enjoy them.
Para finalizar, diría que es una película bastante buena la cual es genial para el disfrute en familia aunque esté dirigida al público infantil. Me gustaría recomendarla a todos los que todavía no hayan tenido la oportunidad de verla todavía, les aseguro que la van a disfrutar y me gusta mucho que además de la pelicula también hay una serie disponible en netflix, y una secuela que fue lanzada en 2021 las cuales también son muy divertidas y buenas para pasar el tiempo, espero que también las disfruten.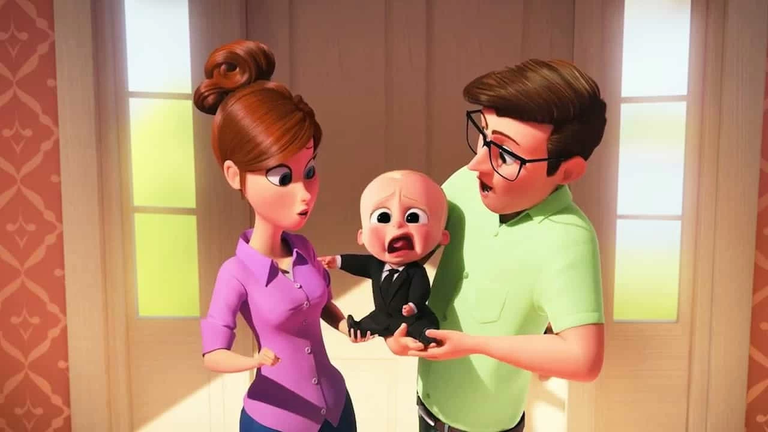 Source

Well dear friends, this has been all for today's post, I hope you liked it and entertained. Thank you all very much for your attention and support of my work, I send you all a big hug and we will meet again next time.
Bueno queridos amigos, esto ha sido todo por el post de hoy, espero que les haya gustado y entretenido. Muchas gracias a todos por su atención y apoyo a mi trabajo, les mando un fuerte abrazo a todos y ya nos reencontraremos en una próxima oportunidad.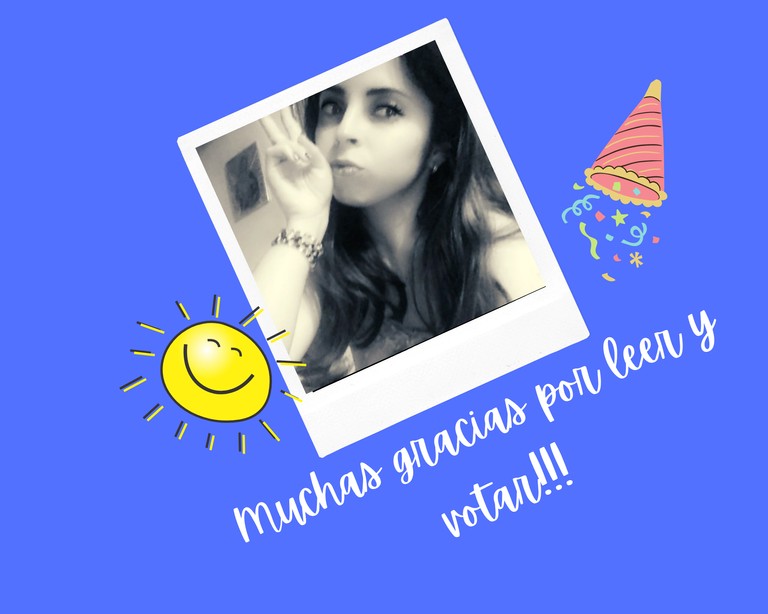 The farewell image was designed by me with canva editor.
La imagen de despedida fue diseñada por mí con canva editor.
---
---