Sugbo has one of the best Sushi and Tacos in town 🍣🌮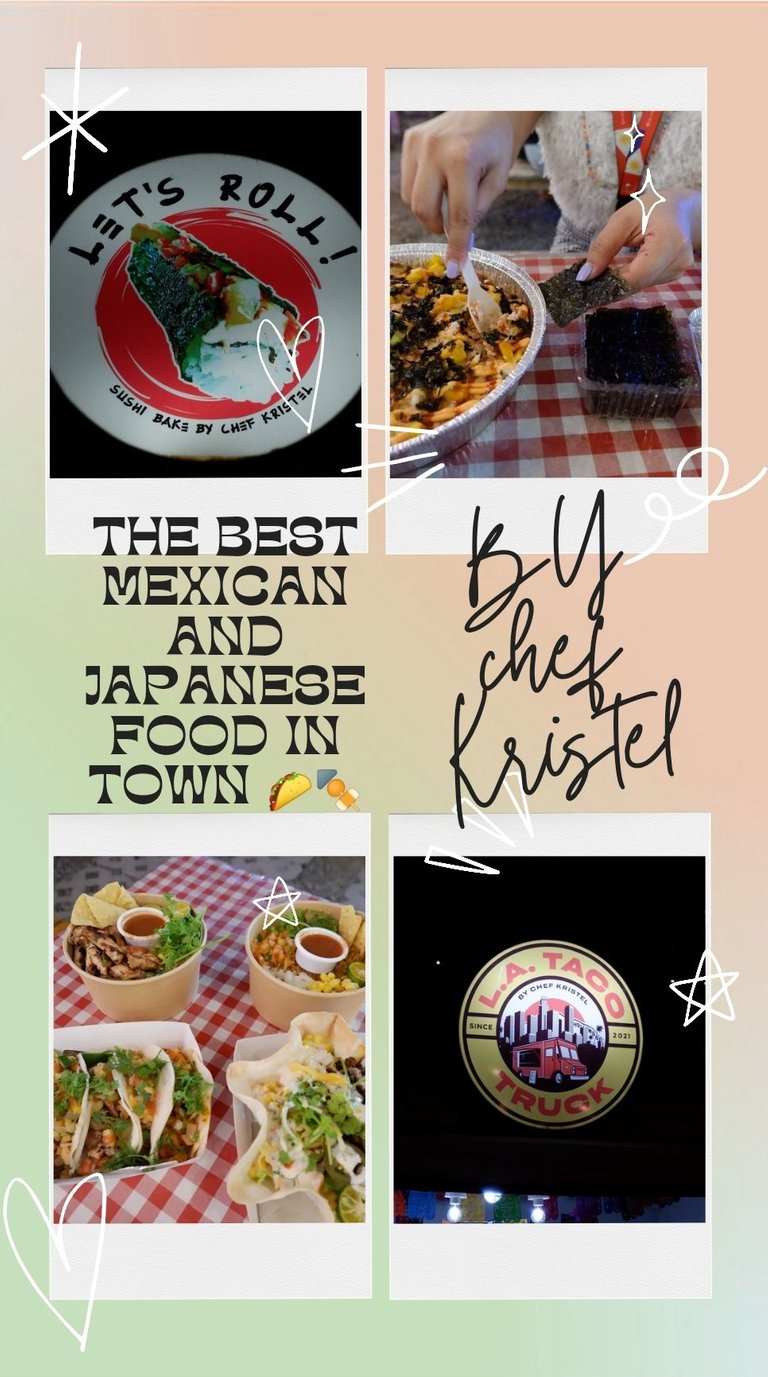 @hivecebubloggers goes to Sugbo Mercado for exploring some international cuisine at Chef Kristel food stalls.
Chef Kristel has two different food stalls in Sugbo Mercado which is the L.A Tacos Truck and the Baked Sushi. Sugbo is an old name of Cebu and Mercado means Market.
Sugbo Mercado is a night food market situated in I.T park at Barangay Apas where a most business-like BPO is located.
If you want to know how Chef Kristel starts her awesome business and her journey of her food stores. You can check her here: http://chefkristel.com/
°L.A TACO TRUCK by CHEF KRISTEL 🌮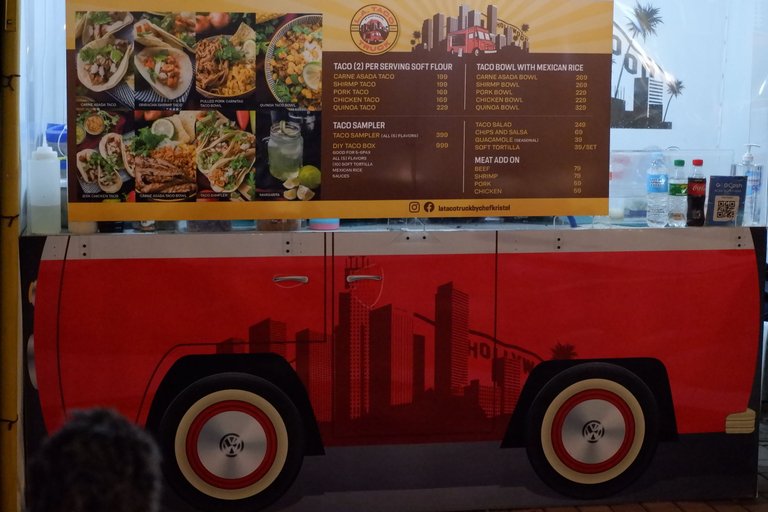 I, myself is a fan of Mexican food. I'm so happy that Sugbo Mercado has one of the best tacos in town. We are fortunate enough to be able to come and enjoy Chef Kristel tacos creation at her L. A TACO TRUCK store.
She offered some different menus like
°TACO SAMPLER 🌮 (With five different flavours for 399 Philippine pesos)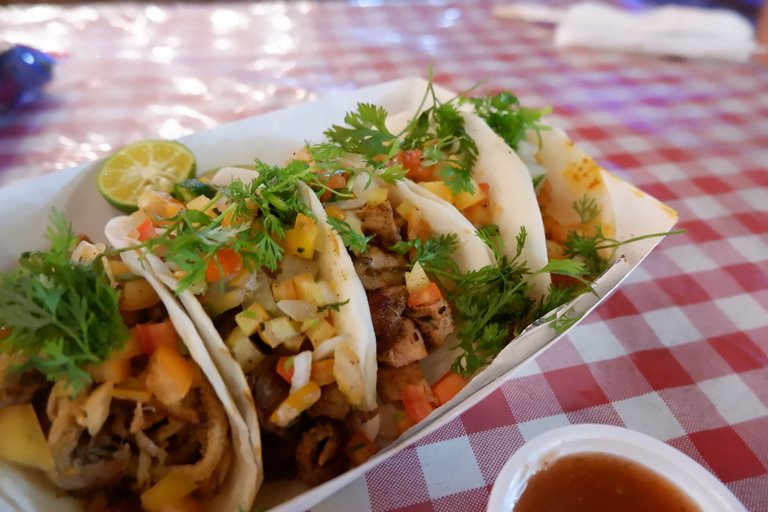 ° QUINOA BOWL 🥙 (329 PHP)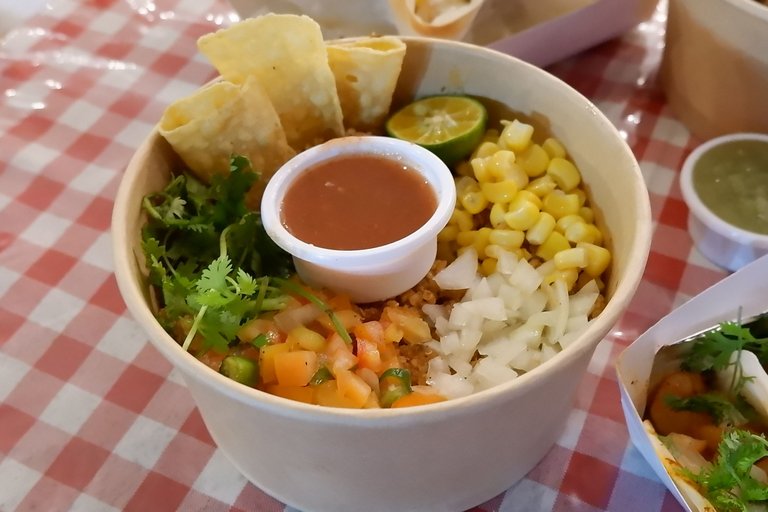 ° CHICKEN BOWL 🥙 (229 PHP)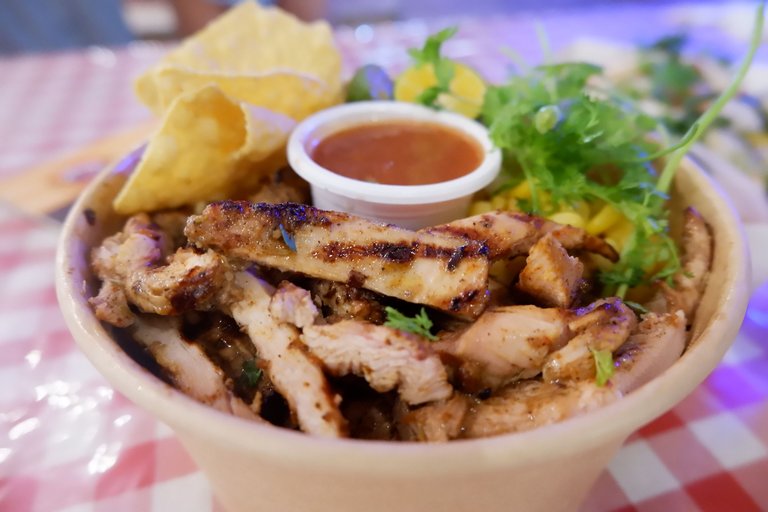 °CARNE ASADO TACO 🌮 (269 PHP)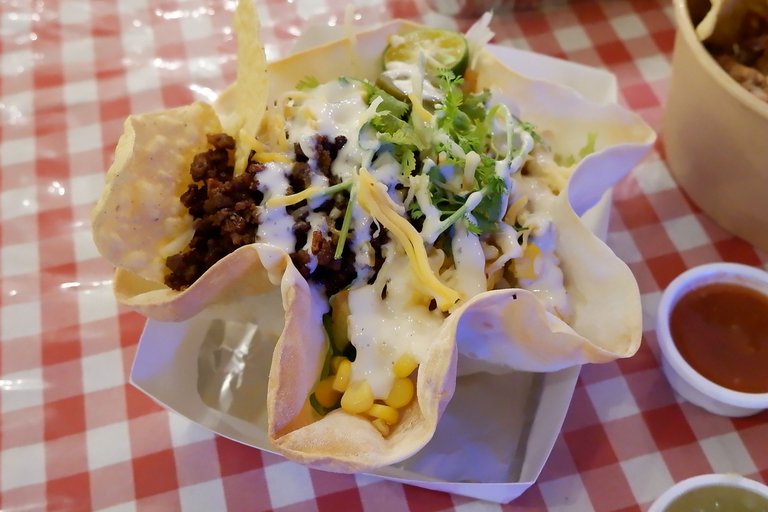 Among those tacos being prepared for us. the Taco sampler is my favourite. Every serve is good for sharing. But having the sampler tacos as a choice will give you more variation of tacos to taste. I super love the authentic spices, fresh ingredients they used.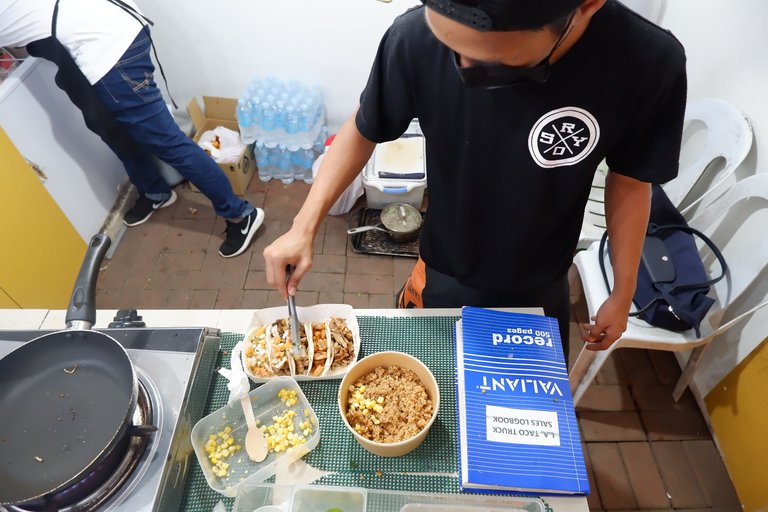 ° SUSHI BAKE by Chef Kristel 🍣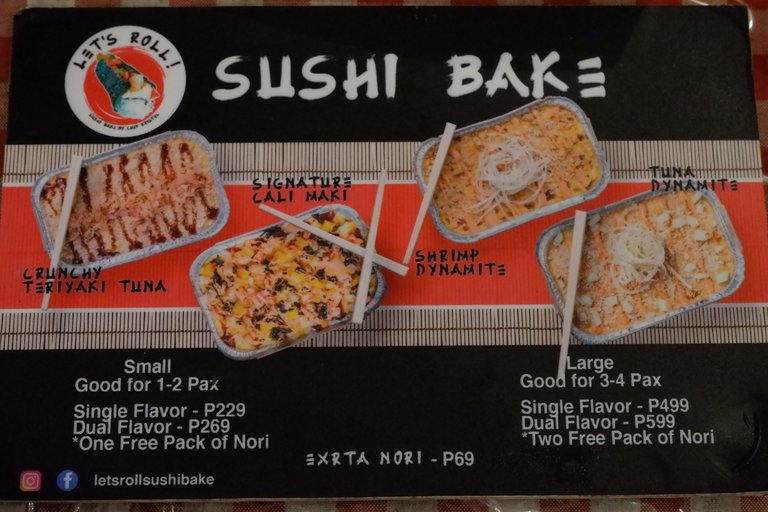 I'm very fascinated with this sushi bake. I'm not a sushi lover but this baked sushi got me.
Chef Kristel is good at making some twists on her food creation.
This stall is just across from the L.A taco. So, if ever you want to try both foods at once. It will be easy as it only takes a few steps to get some.
Chef Kristel offered us some:
°CALIFORNIA MAKI (Sushi bake) with NORI 🍣 (It has two options for this sushi. Either you'll order a small size which is good for 1-2 pax which is a single and a double flavour that cost 229 to 269 PHP with one free nori or you'll have the large serving which is good for 3-4 pax depending if you choose a single or double flavour that cost around 499-599 PHP with two extra free Nori)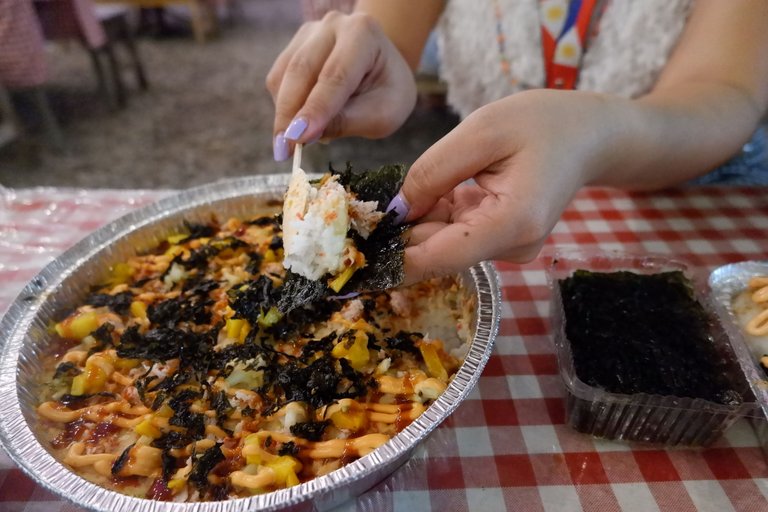 ° RICE BALLS ORIGINI 🍣 (Served for six pieces and two-piece flavour each ball for 99 PHP )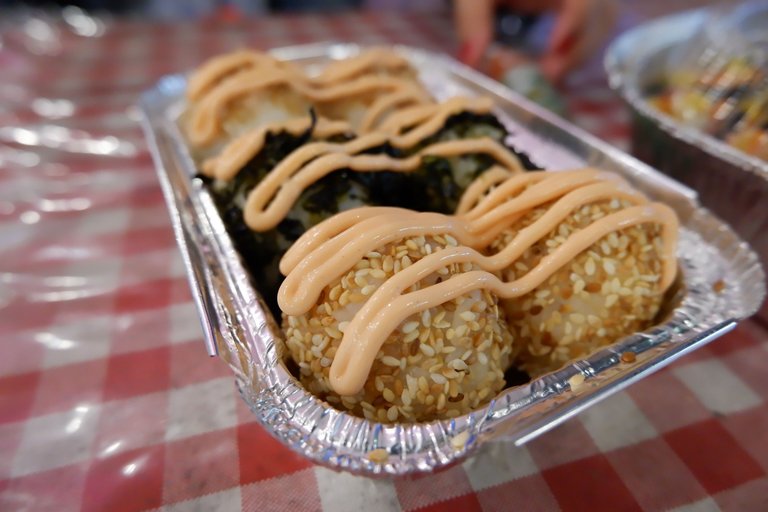 ° SPICY SPAM RICE Triangle 🍣 (It has three different options for these which is the spicy spam, mayo tuna and crab meat cucumber for that ranges from 59 to 69 PHP)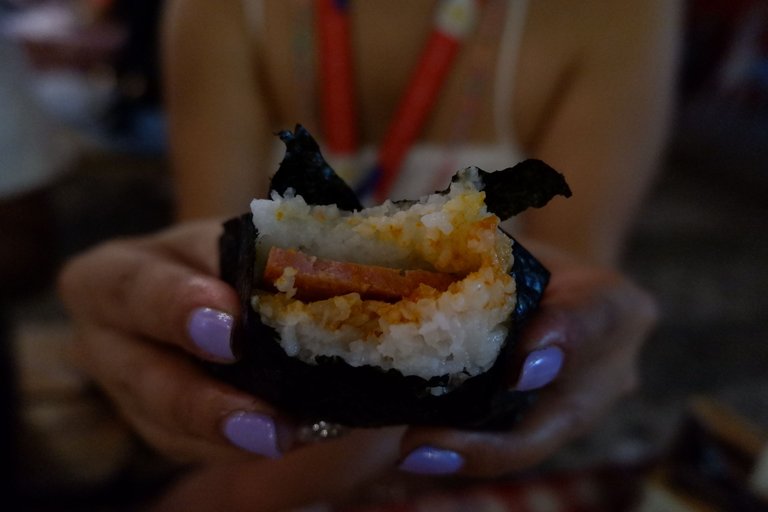 The rice balls with tuna on the inside is my favourite. It's just very good to eat and flavorful.
Perhaps other people think that Oh! That's only sushi. it's just wrapping with Japanese rice and all those things. But, accomplishing a promising dish to customers is a lot of work, collecting all the best ingredients and the people behind it.
If I could choose everything for my favourites. I will have them all.
They are also open for delivery via food panda.
°FB PAGE
https://www.facebook.com/latacotruckbychefkristel/
https://www.facebook.com/letsrollsushibake/
°INSTAGRAM ACCOUNT
https://instagram.com/latacotruckbychefkristel?utm_medium=copy_link
https://instagram.com/letsrollsushibake?utm_medium=copy_link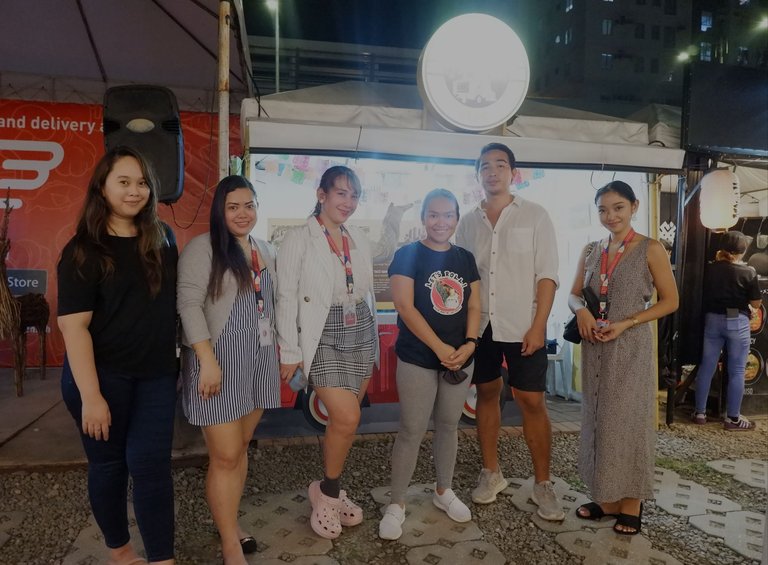 We're so honoured to be able to savour one of the best tacos and sushi places in Cebu. And to Chef Kristel! Thank you for sharing your food passion with us.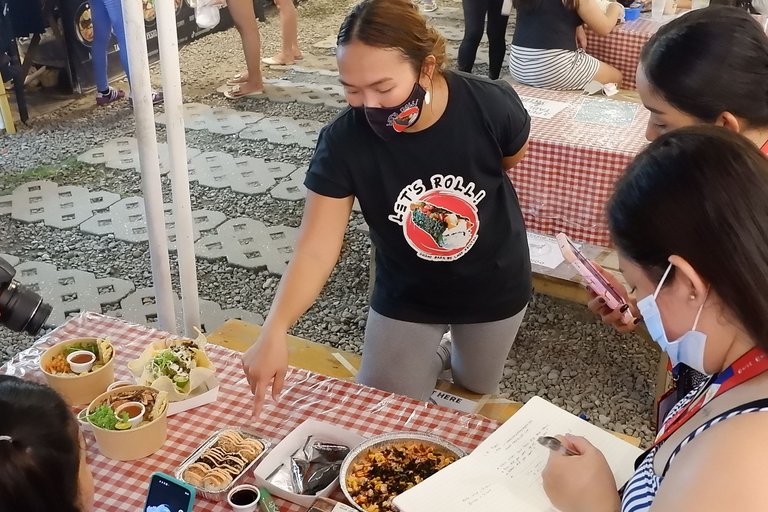 Kudos to you and your team for introducing some international cuisine to Cebuanos!
LET'S ROLL 🍣🍽️🌮
---
---