RAINY DAY FOOD TRIP With the girls 🌼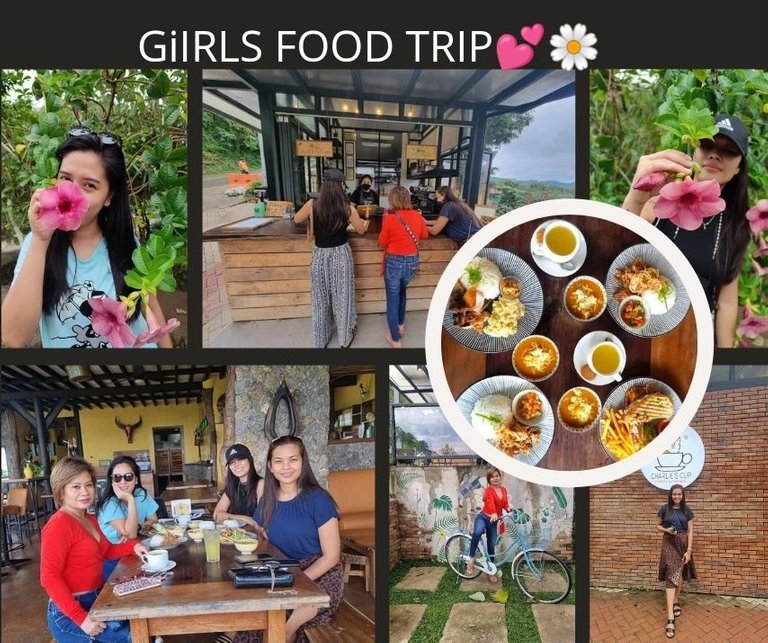 We have been longing to visit Lake view and attempted to go there a couple of times. But, even though it was raining today as we drove going to the place, we still managed to get through and showed Ate Elsie how Lake view looks like. Cynthia, Marie and I already came to this place couple of times before.
But today is the day! Wooohhh..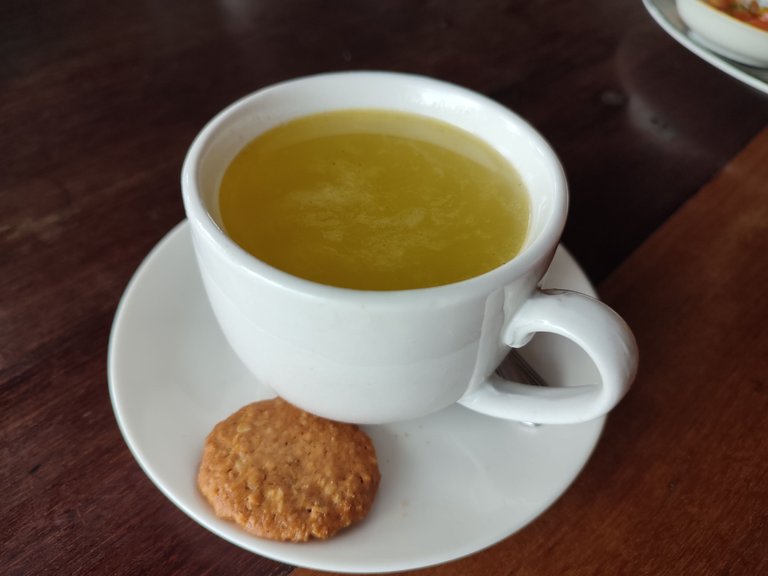 It's been raining and the gloomy dark sky started circling around the mountain. We decided to take a warm lime juice and a pumpkin soup for starter. We even ordered their cookies. It's quite pricey for 30 pieces of small circle ones. But, it's worth it. It taste really good.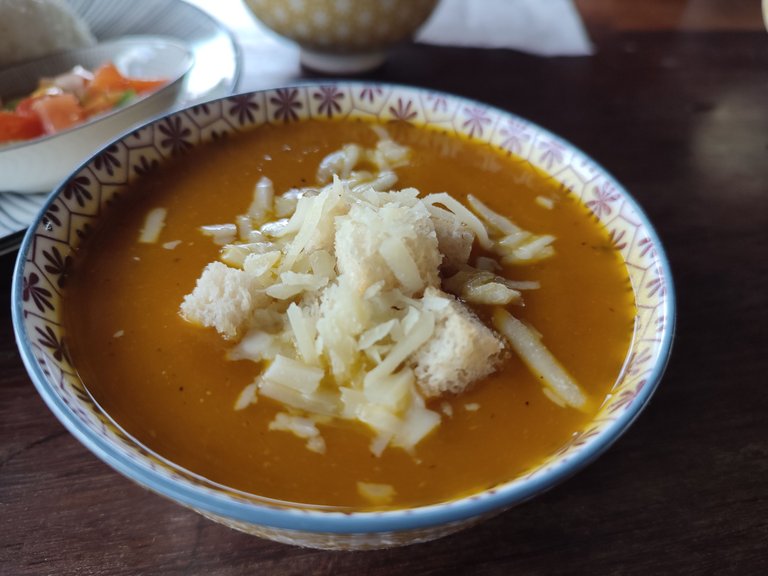 Tadaaaa! The girls ordered the pork adobo flakes and some bangus (milkfish) Bangsilog meal. But for me, I always go for my favourite chicken pesto panini. I have been eating this since my first visit. That's my signature food.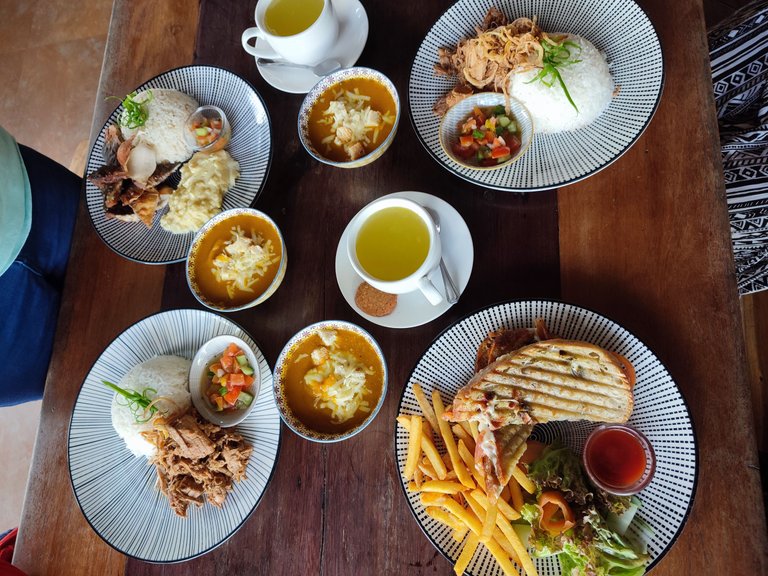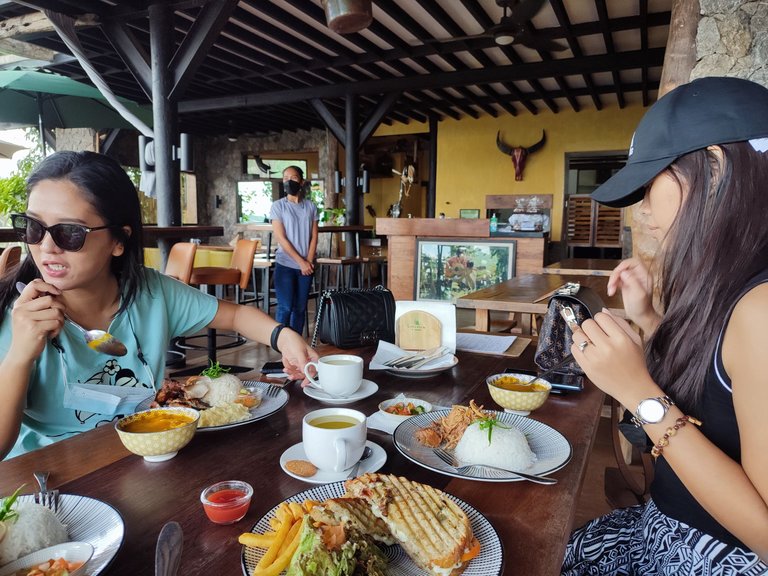 After having our sumptuous lunch.
We walk around and take photos and show Ate Elsie around.
The rain cannot stop us 😂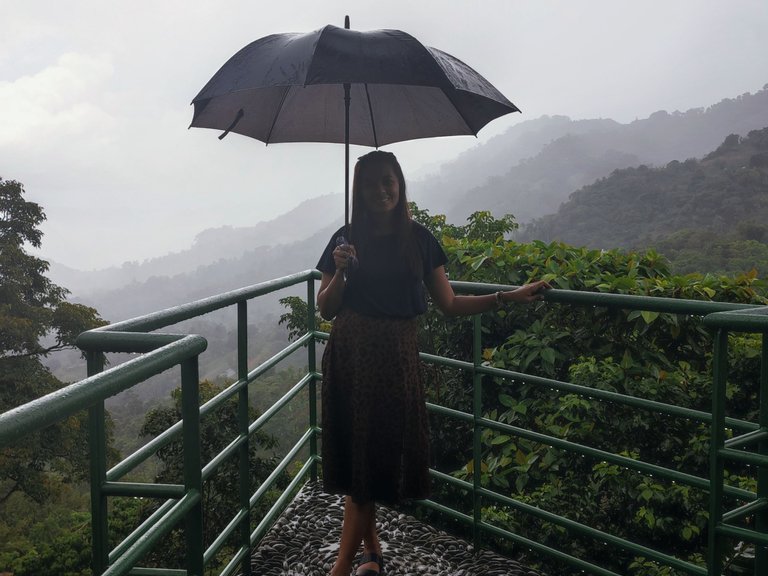 Under my umbrella ☔🎼 (It's not my umbrella, it's from the restaurant. I'm just trying to sing the umbrella song by Rihanna 😸😂)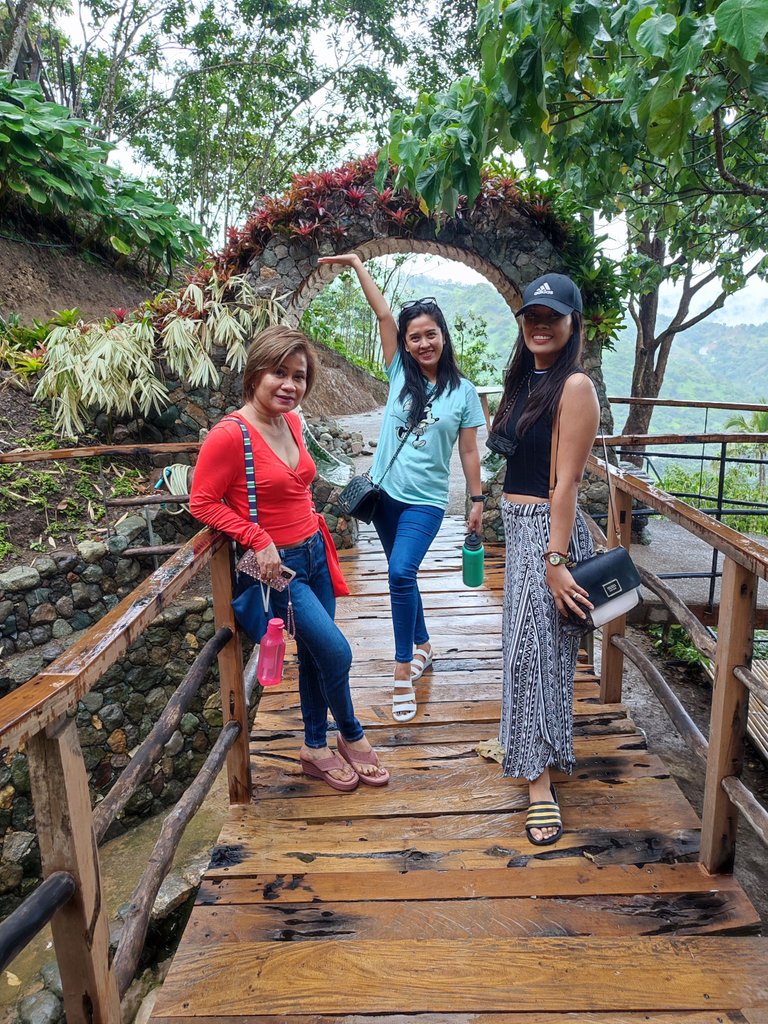 These beautiful ladies right here whom I spent most of my Cebu food trips and a lot of unforgettable adventures and happy memories together.
Love them to bits 💞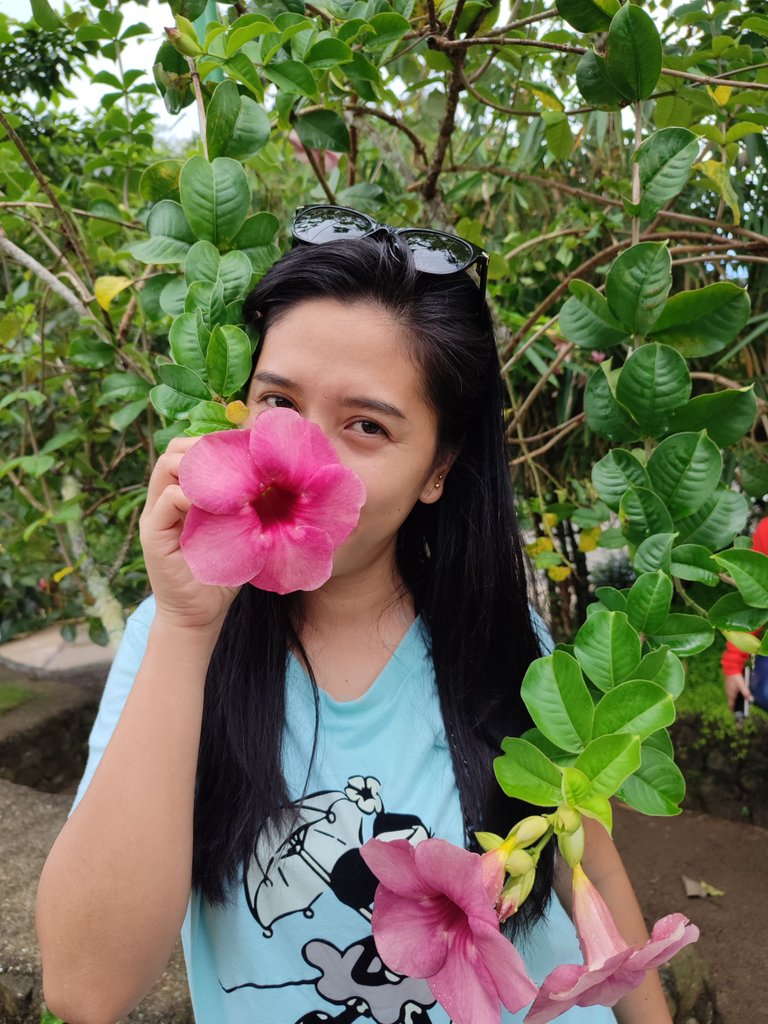 A beautiful soul sourounded with beautiful flowers 🌸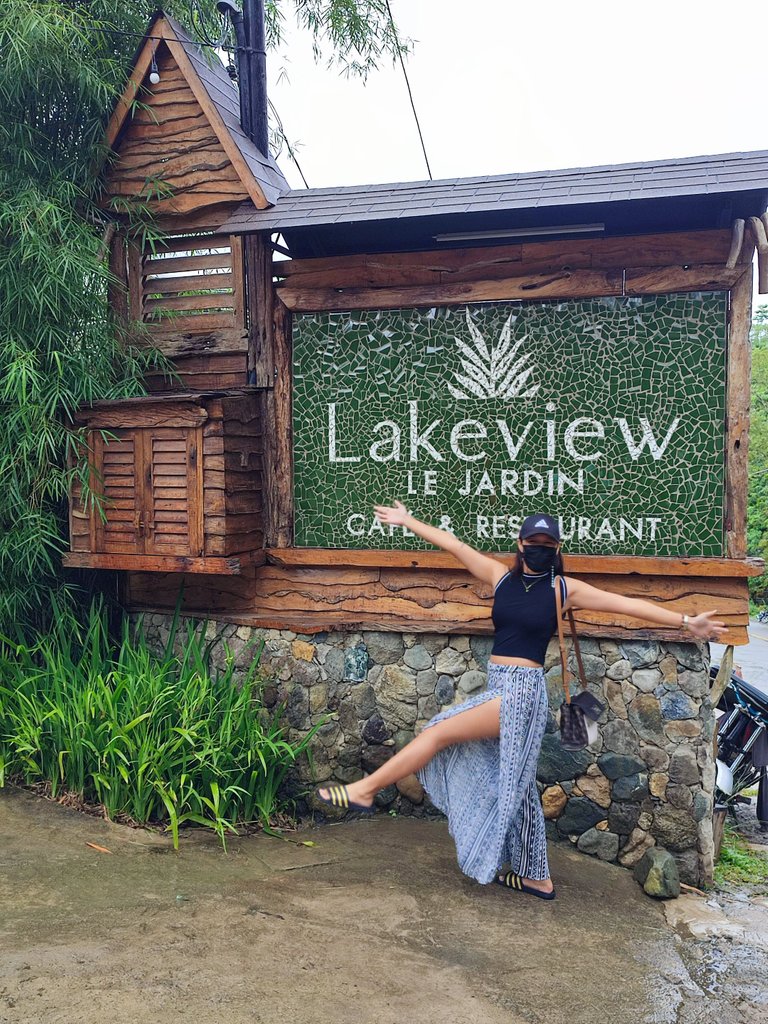 A Lake view signage at the entrance of the driveway 🍕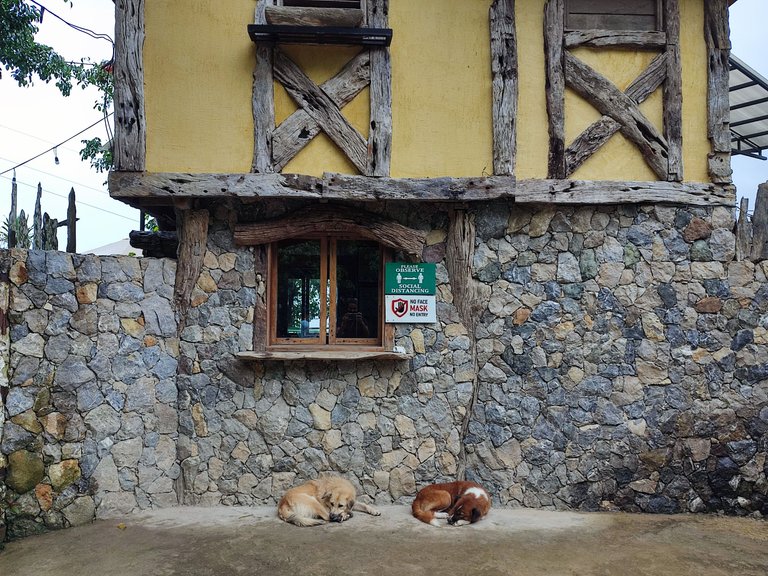 Adorable doggies having some shelter at the entrance of the restaurant 🐶🐕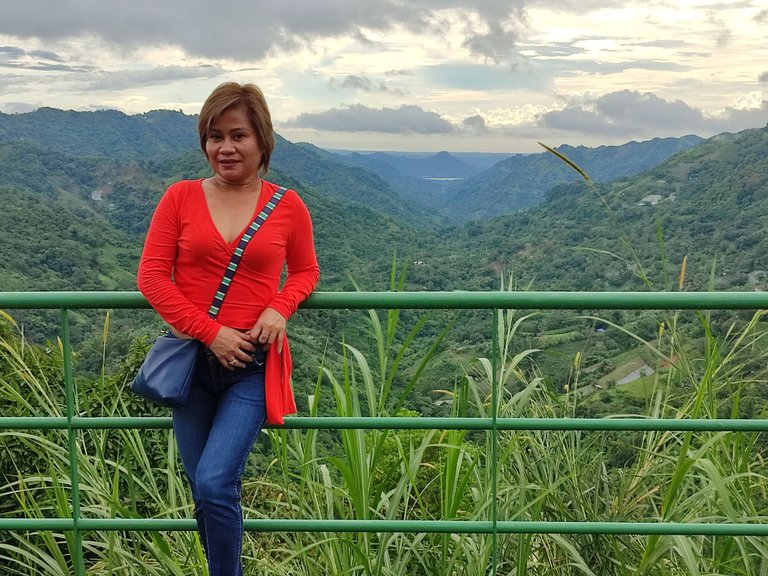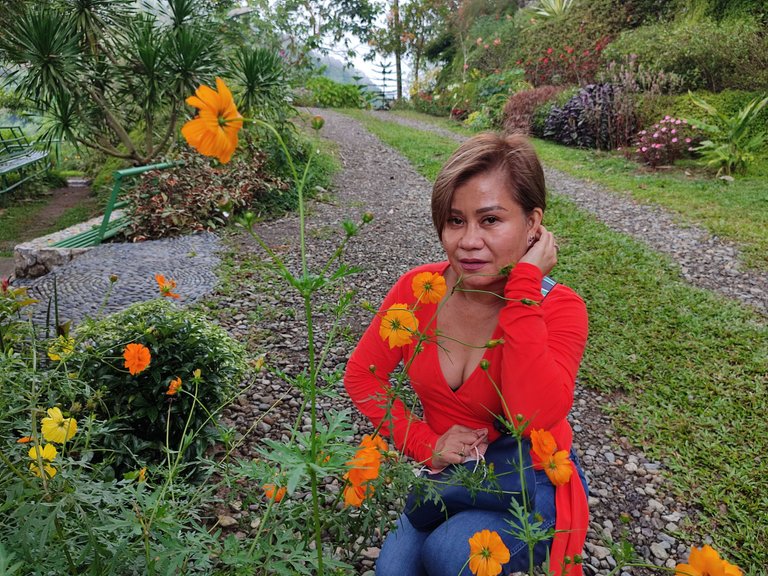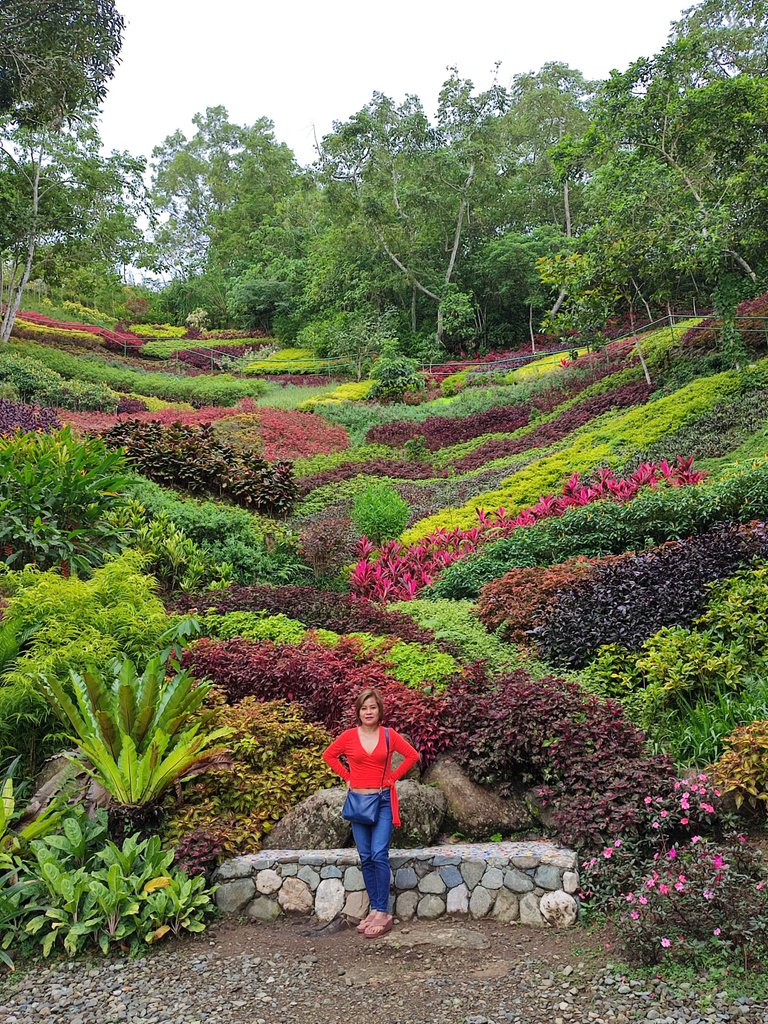 This picture was taken inside at the Lake view botanical garden. I shared some of it in my previous blog. For now, let me just share to you the beauty of my friends and how I really enjoyed their company especially when we have some random trips like this 😻
After taking a lot of great photos under the pouring rain we decided to have some meryenda. And yes, our favorite warm chocolate (sikwati). So, we decided to leave the car and just move to a other cafe called "Charlie's Cup". Which is next to Lake view. We've been here couple of times. But, since Ate Elsie has never been here before we payed a visit to let her experience the place. The whole trip is dedicated to Ate Elsie.
That's how we value each other. Awww! ☺️
(So, if you want to be friends with us? Let us know. Which places you want to visit? And We'll bring you there! Haha)
We mostly have our trips at random and spontaneously.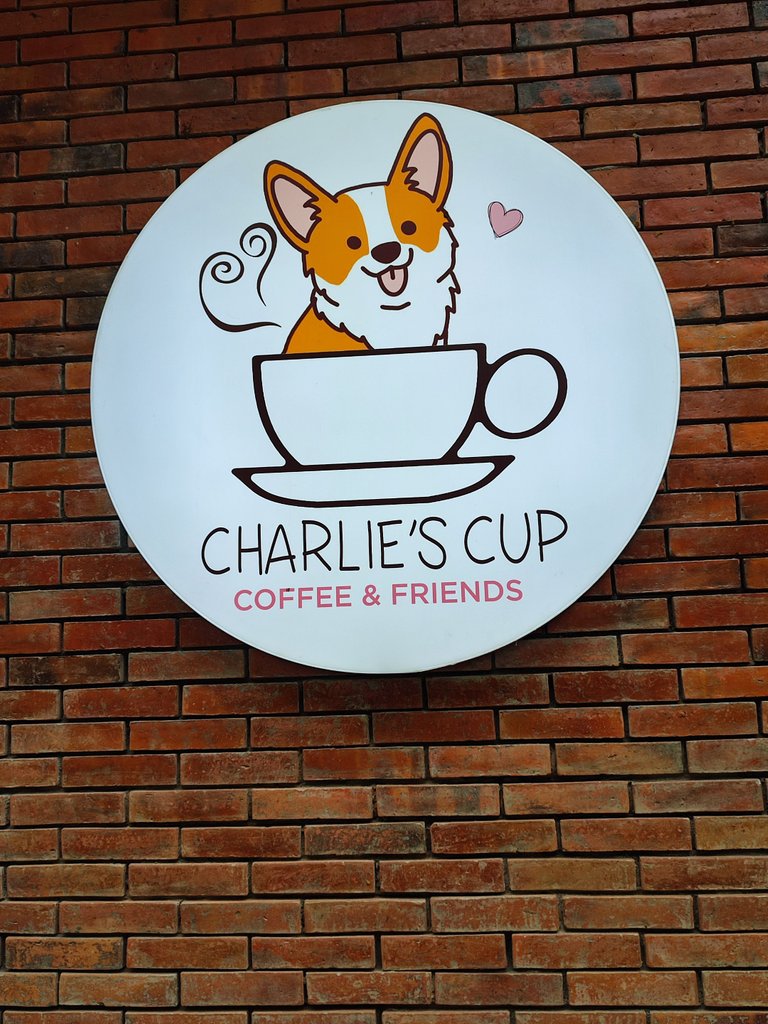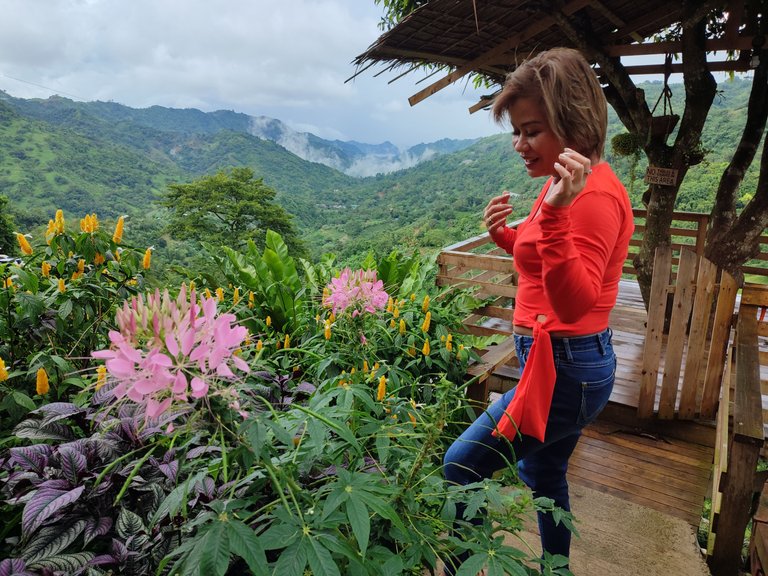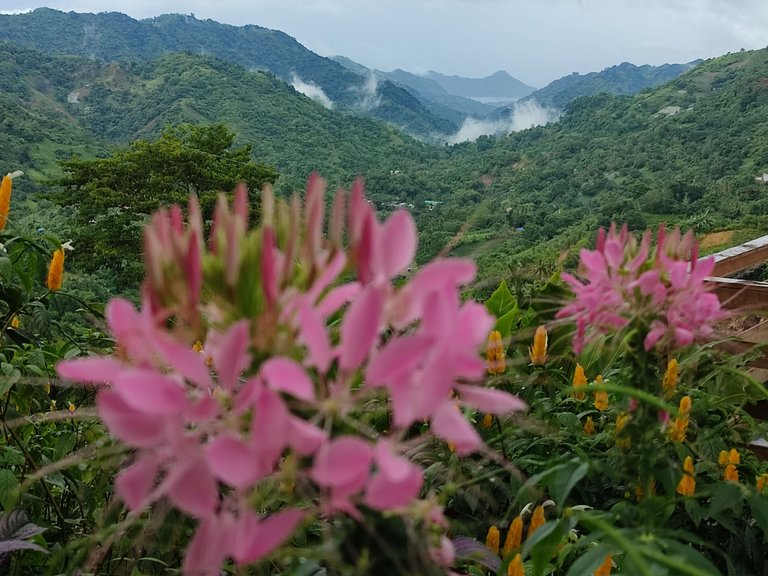 I'm really in awe everytime I see this view. It never gets old even though I've seen it a couple of times. We are just so lucky that there's always a fog that dance around the mountain and it adds more beauty everywhere.
Sharing one of the best video I ever captured the first time I visited this place. I posted it on my Instagram already. And I think, it's good to share it here too.
https://www.instagram.com/p/CNpv73zgyA5/?utm_medium=copy_link
Just added some background music on it.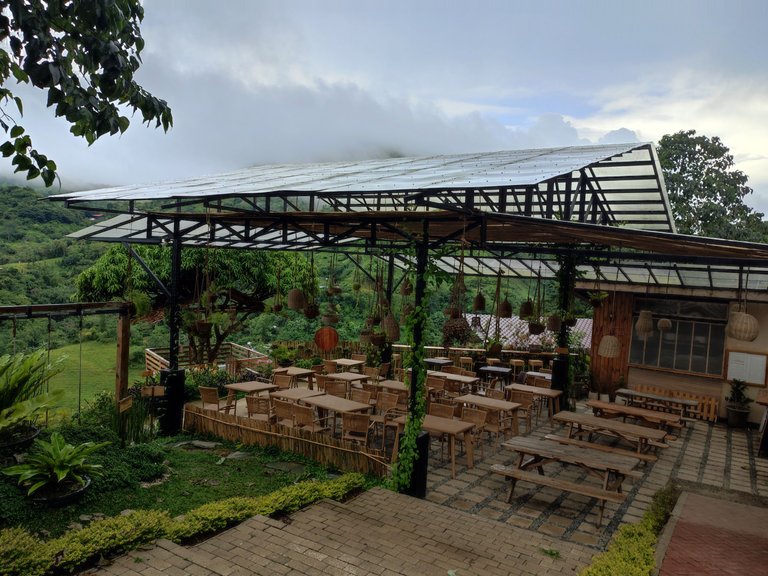 We're the first customer for that day. It just happened that it rained. But, People started to come after a while.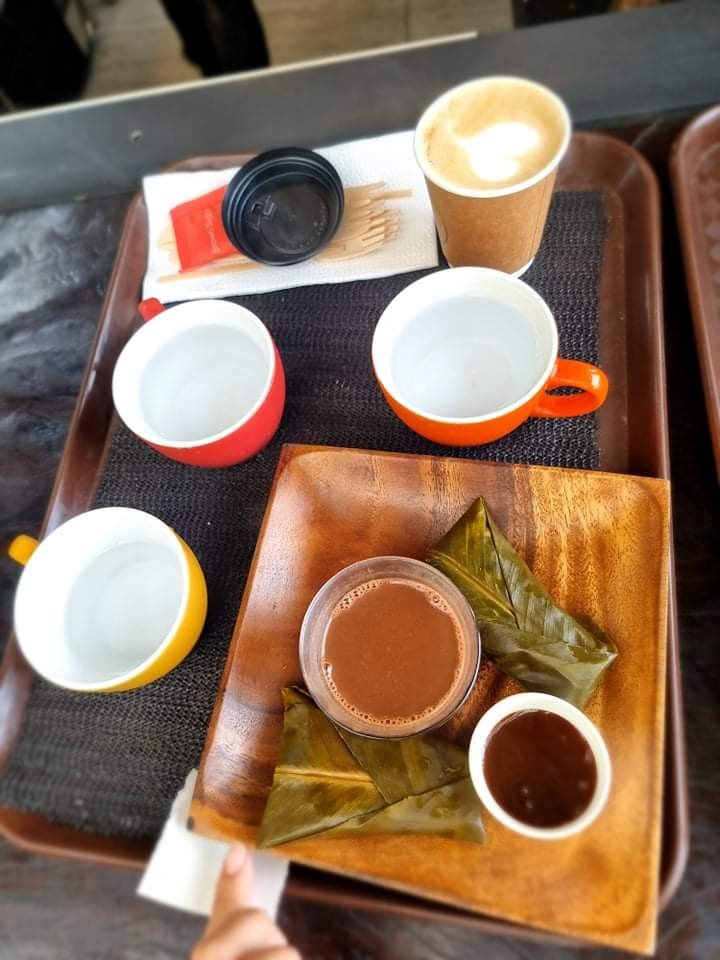 When it's raining non stop and you'll have your favorite food with good friends. Isn't it perfect?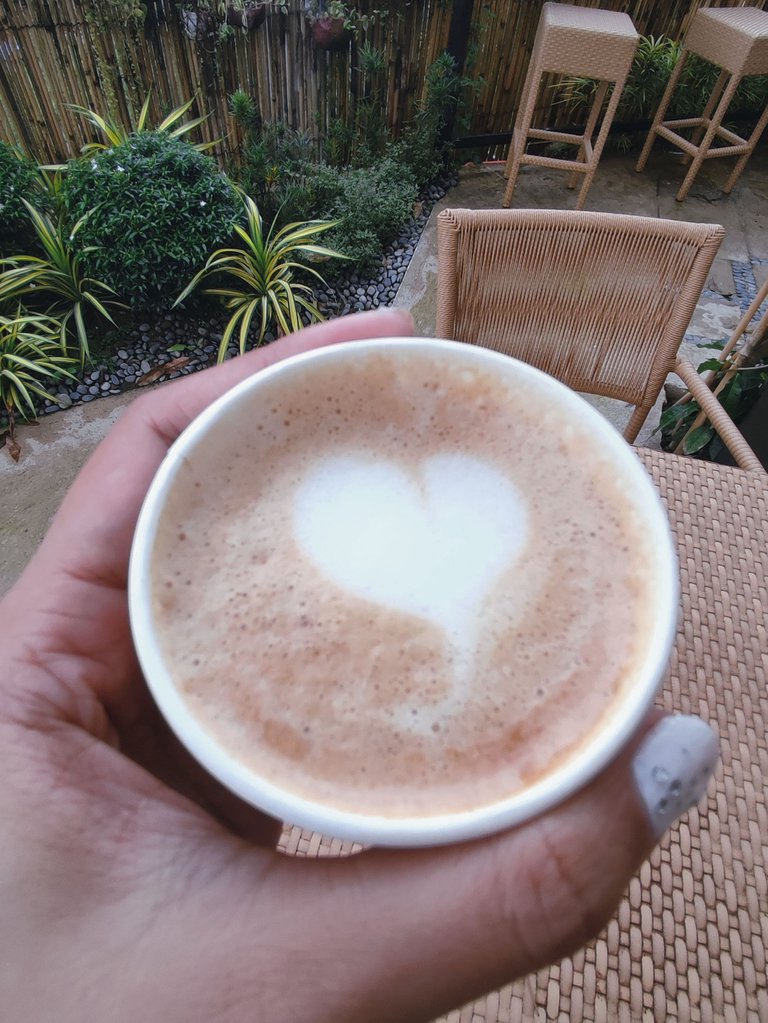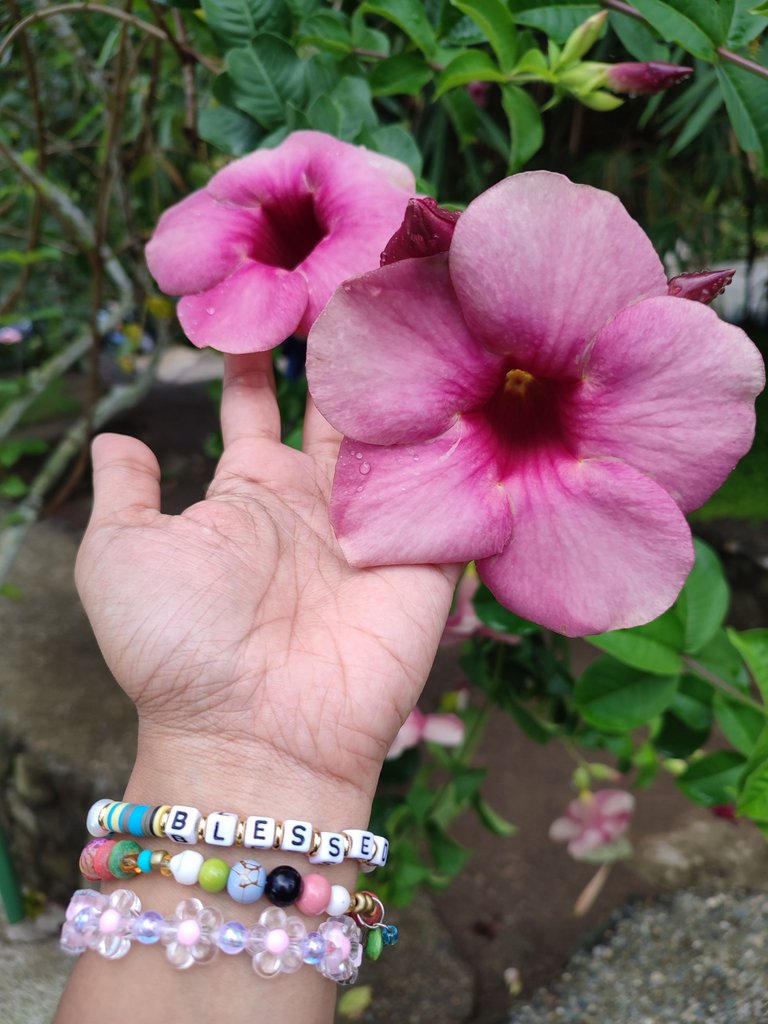 It was an amazing feeling being together again. Having a lot of discussions, food and amazing memories. Looking forward to more food trips with them. And hopefully two of our other friends will join soon.
It was another page of the book to be remembered one day.
I'm forever blessed and grateful for
our friendship. We may different from each other but when it comes to food and having fun. We're always on the go!😉
Until next food adventure...😋☺️
---
---