OUR YATCH EXPERIENCE 🌸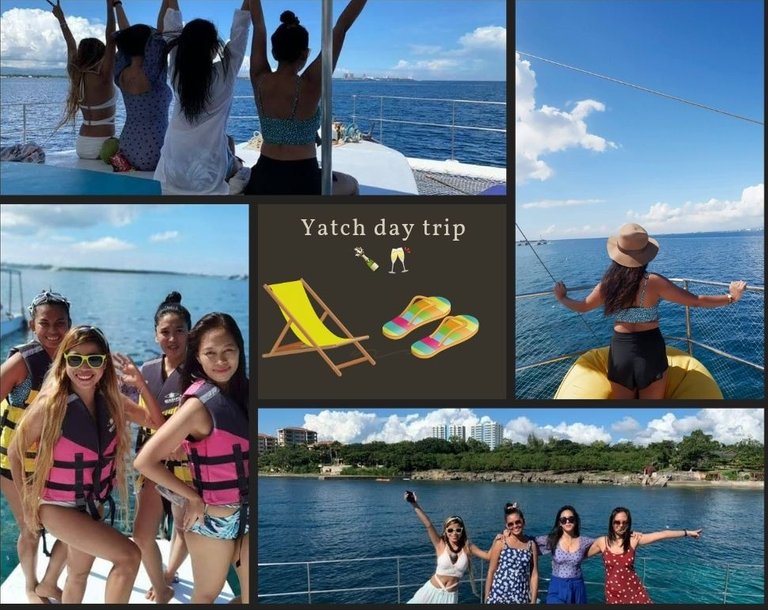 Cebu has a lot to offer. From mountains to beaches, which I have shared all along from my previous blogs.
In today's blog let me share with you our yatch experienced.
We contacted "Seahorse Houseboats and Yatchs. They offered day trips, sunset cruise, island hopping, boat party and more.
Facebook page ⚓
🛥️ https://www.facebook.com/seahorsehb/
For us, we choose the island hopping. Luckily they had a promo that time. Instead for paying a regular island hopping fee of 4500. We only pay 2,020 pesos and it's good for two persons. So basically, it's only 1,010 each person.
The food and everything is included with your fees. So, you just have to pay the whole amount and viola. The yatch experience is waiting for you!
Amazing deal right?
You have to drive to Arterra Hotel in Punta Engaño in Lapu-Lapu. Where the boarding area for the boat trip is.
For our island hopping iterinary. We start our journey at Olango Talina sanctuary to Vicente maritime sanctuary. It starts around 9 in the morning and ended up around 13:30.
There's actually a environmental fee for entering the sanctuaries. Which is 50 pesos.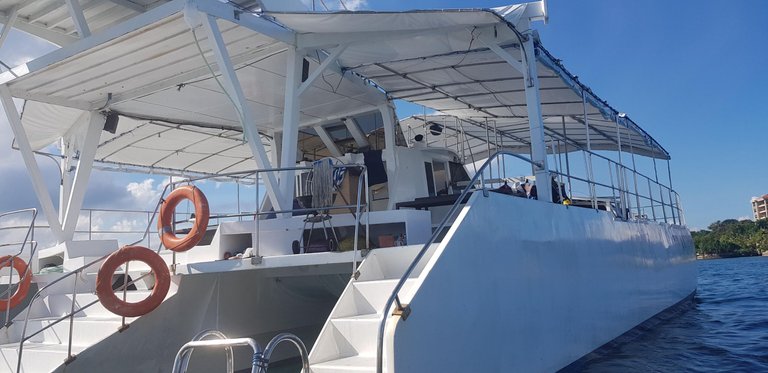 This yatch is quite big for everyone. It's a party size. It caters up to 70 people. Imagine, having a big party cruising around.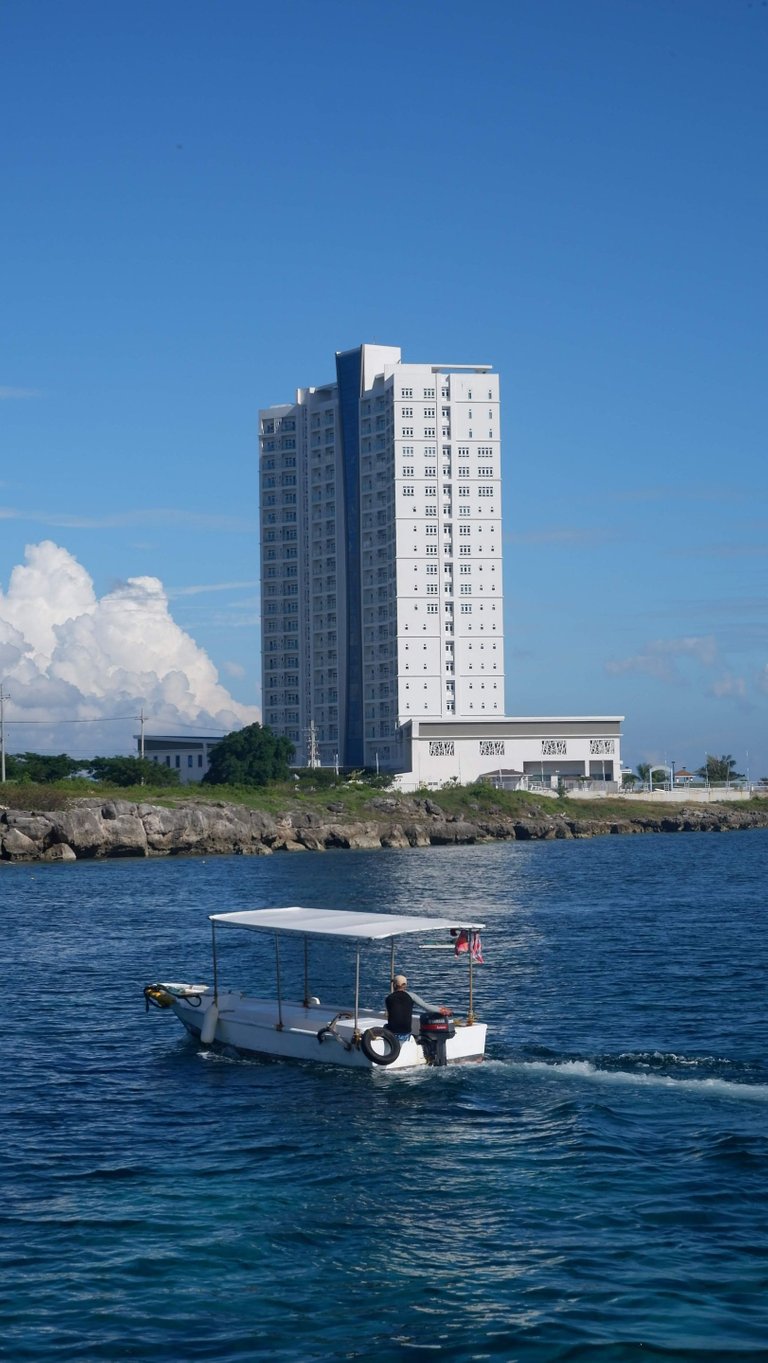 Going out to the yatch itself is a bit tricky as you have to go by a tender. This boat serves as the passenger boat for the yatch guest.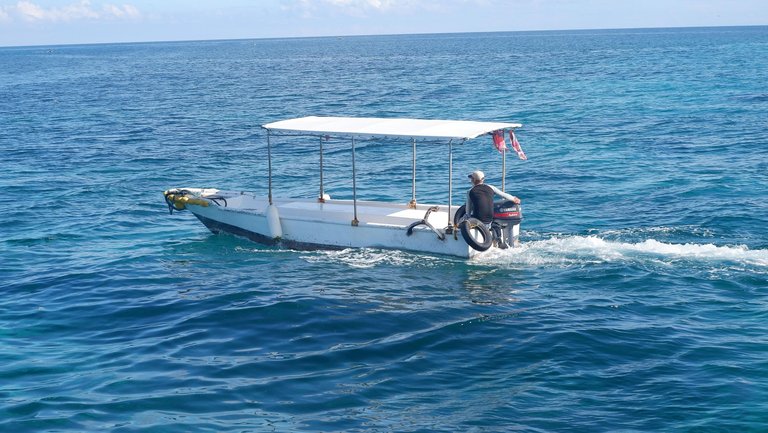 Aside from having us on board and enjoying the cruise feeling they welcome us with some drinks and chips.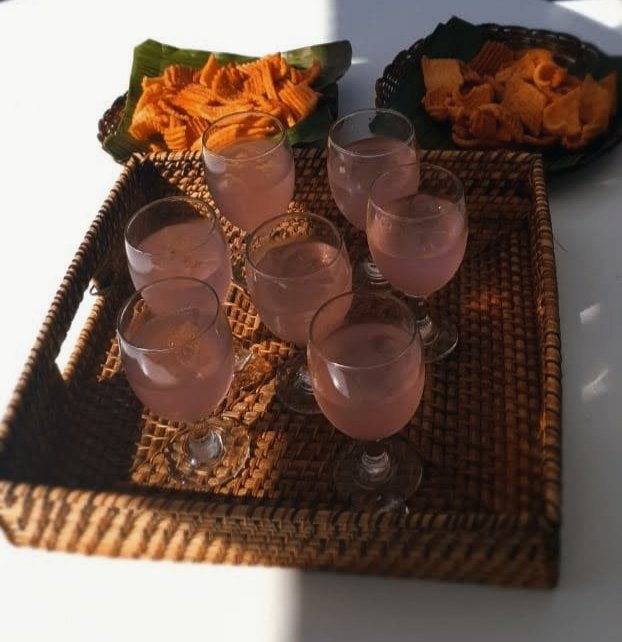 We were wondering how will they serve and make the food. We thought they just prepared everything beforehand. But to our surprise. They have a small kitchen and a chef with them.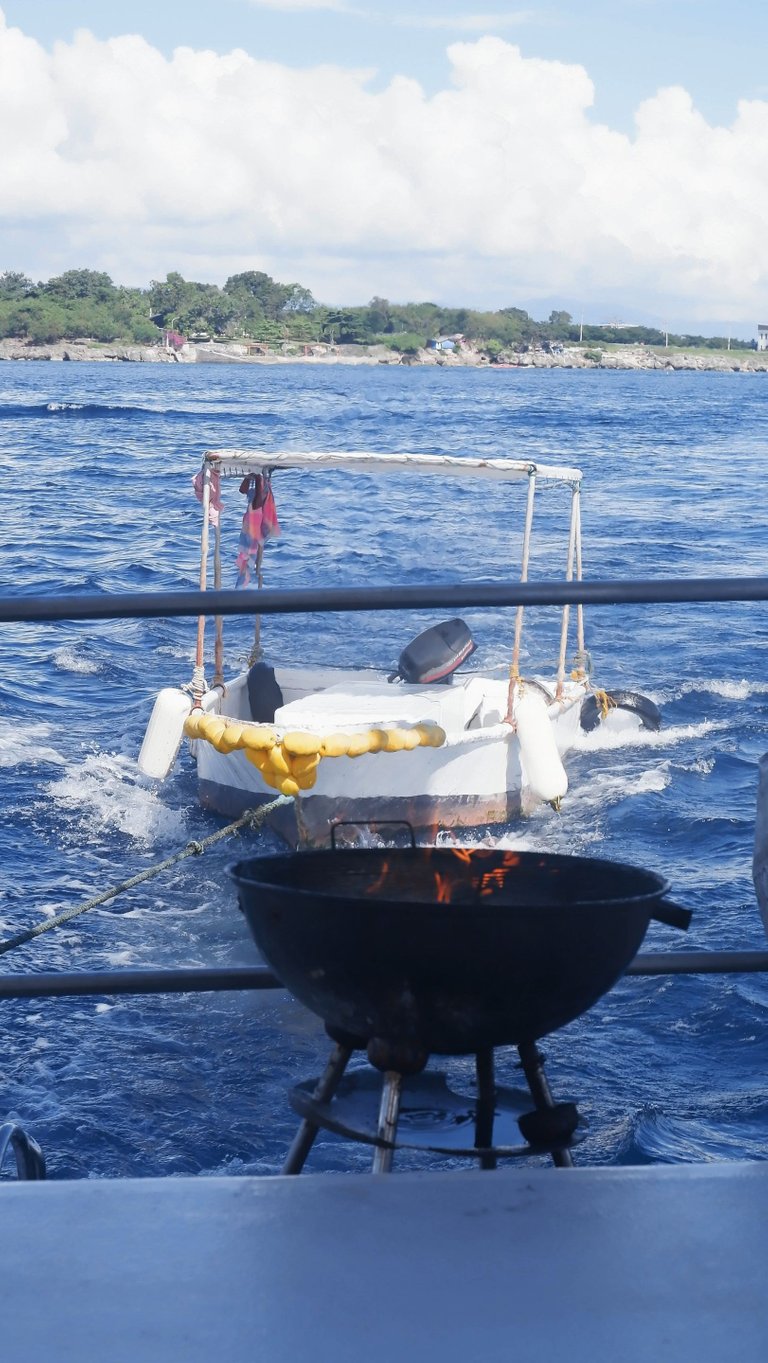 We have our very own BBQ on board. Amazing right?
They also served us some good lunch. Everything there was so fresh and tasty.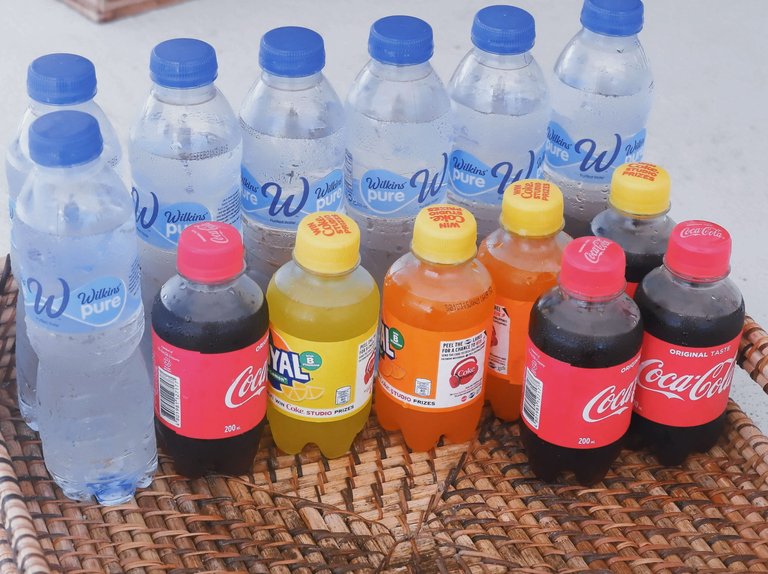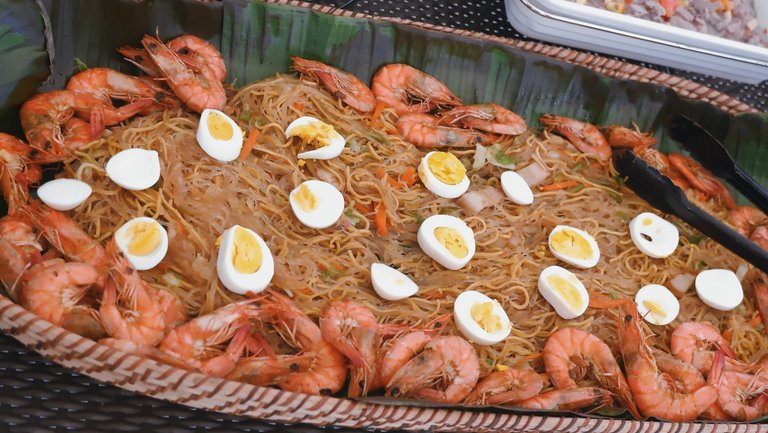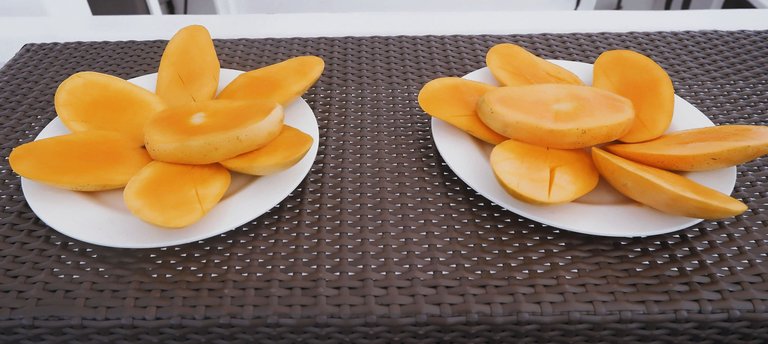 They will offer you the best yatch experience ever.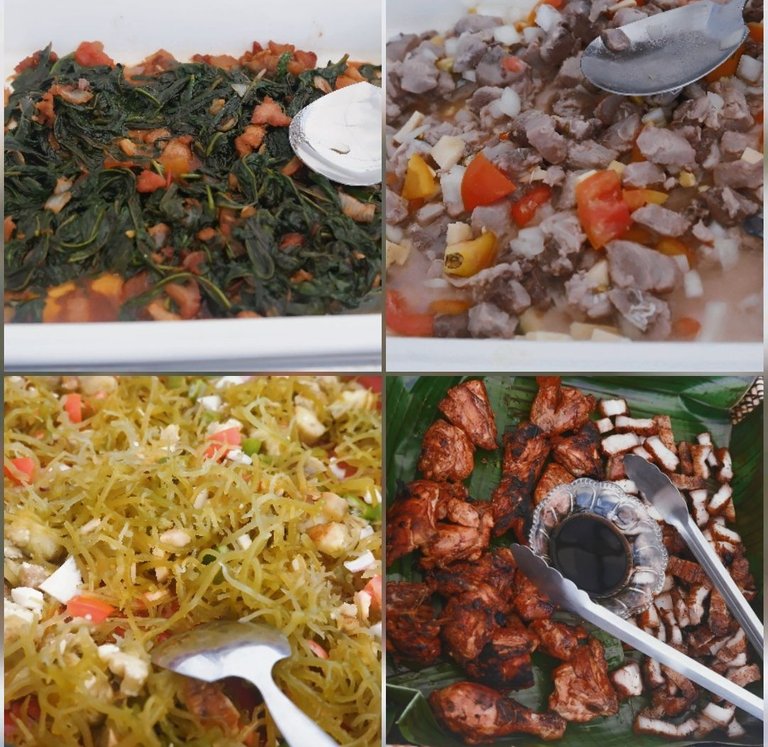 They served very Filipino dishes like sauteed kangkong, fresh salad goso seaweeds, noodles with some shrimps and grilled chicken barbecue.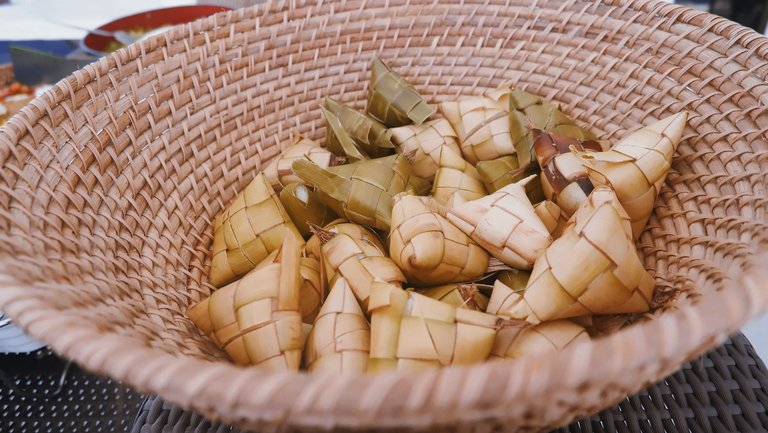 You don't need to spend thousands of thousands to be on a yatch adventure in Cebu. Well, there are expensive choices but also the affordable one.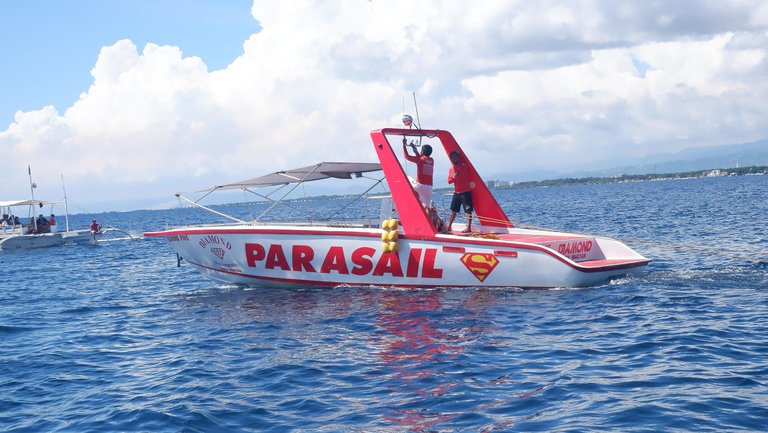 There's a lot of activities in the water. We have these guys offering us some banana boat ride for 5 minutes for 150 pesos.
I think this is the highlight of the yatch trip the "snorkeling".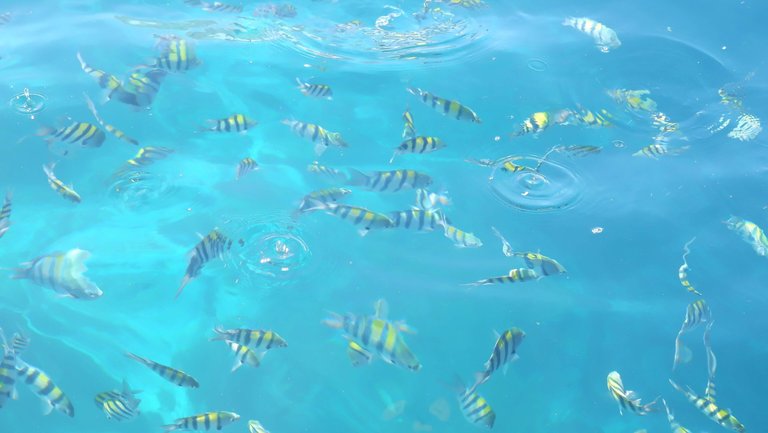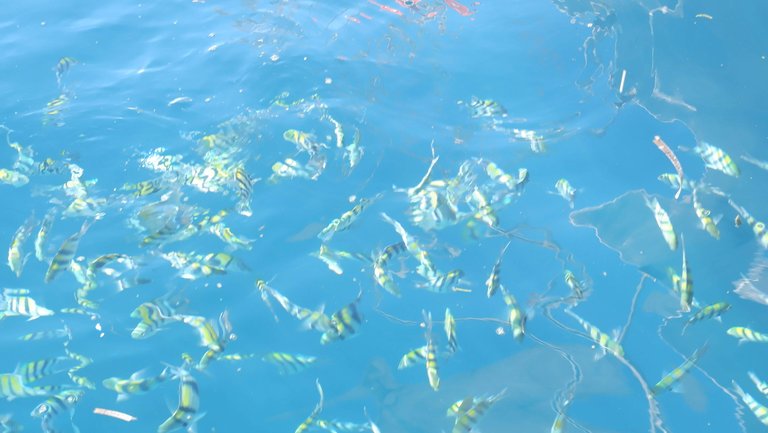 It was just an amazing day with perfect sky and everything.
These beautiful fishes is ready to be feed. They knew the drill. As the yatch stopped at the certain area. They start appearing. You can even give them some food. The more you give them food. The more they will come swimming around, jumping, rolling very happy. Showing you their jumping tricks and more.
I've been to a lot of snorkeling session. However, these school of fishes really give me joy. They are so friendly and even coming to you when you swim.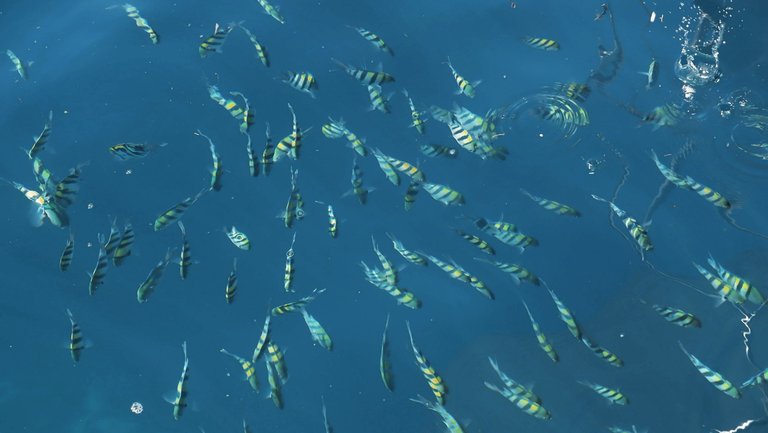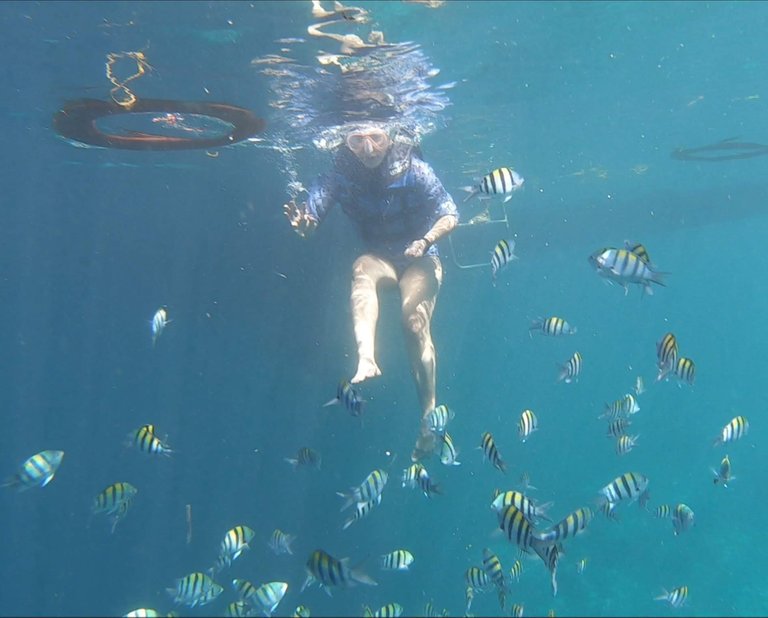 This lady here really enjoyed swimming with those lovely creatures. At first she was skeptical but see how this girl roll. Swimming with fishes is much more fun.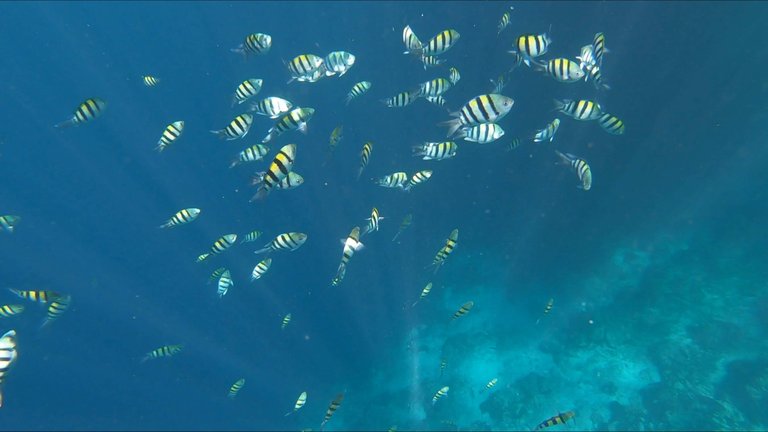 We had so much fun in the water until we noticed some small like ants underwater creatures biting us.So, we decided to go up for a while.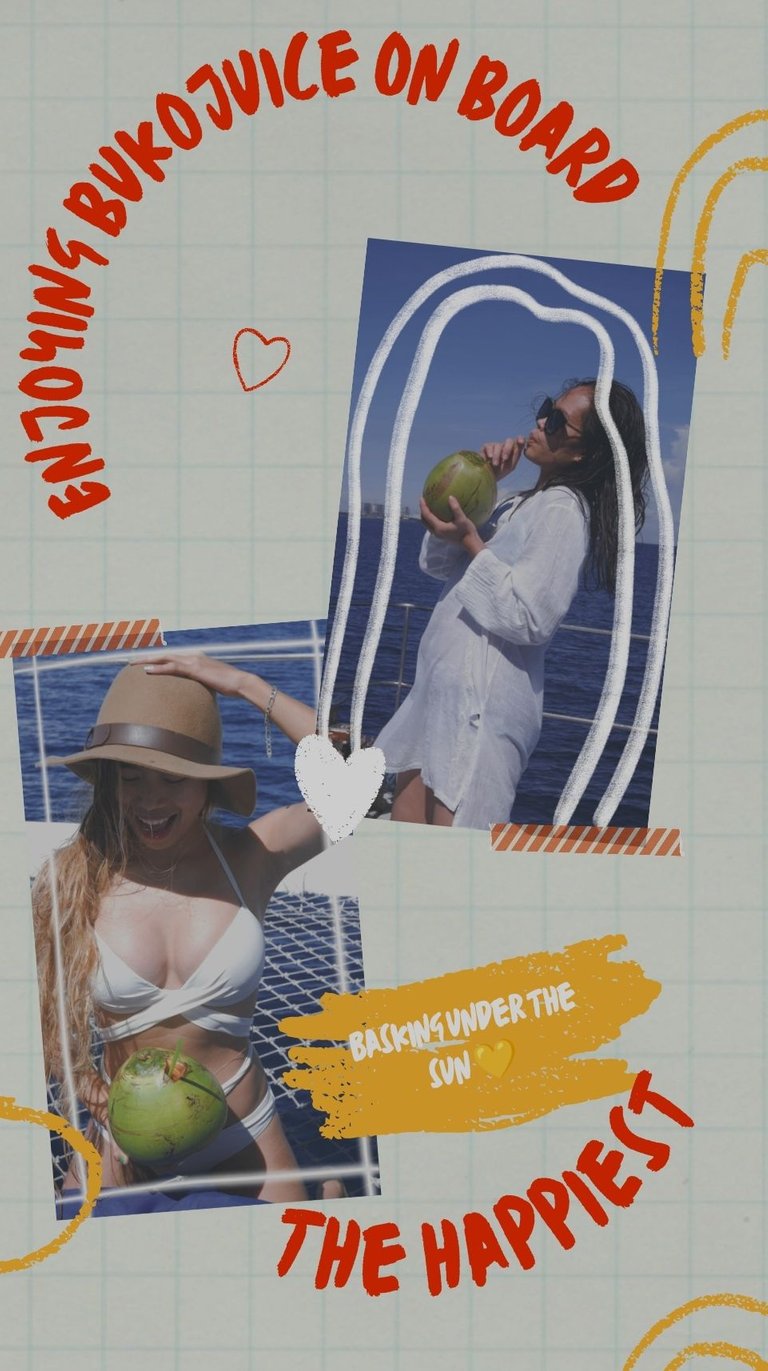 Enjoying fresh bukojuice on board. There's a lot of vendors with their small boat selling a lot of different kind of things. souvenirs shells, jewelries, food and they even sell fresh fishes.
We got some fresh sea urchins from the local vendor and some fresh cooked fish soup. It took a while for the fish to be served but it's all worth it.🐟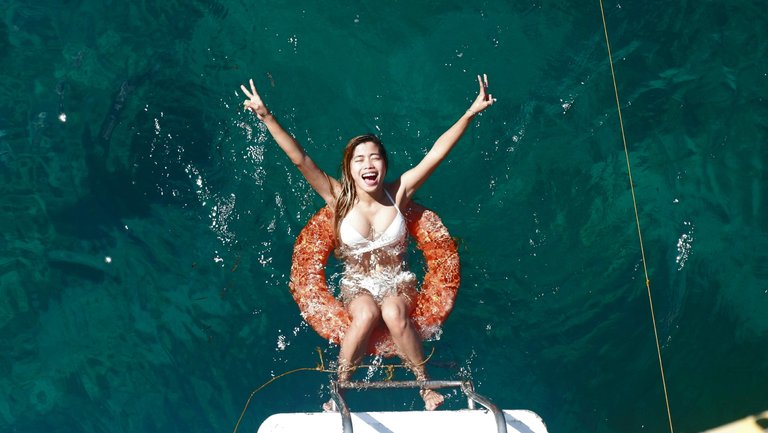 The kid at heart 💖 She really enjoyed it so much that it didn't bothered her the bites from the water.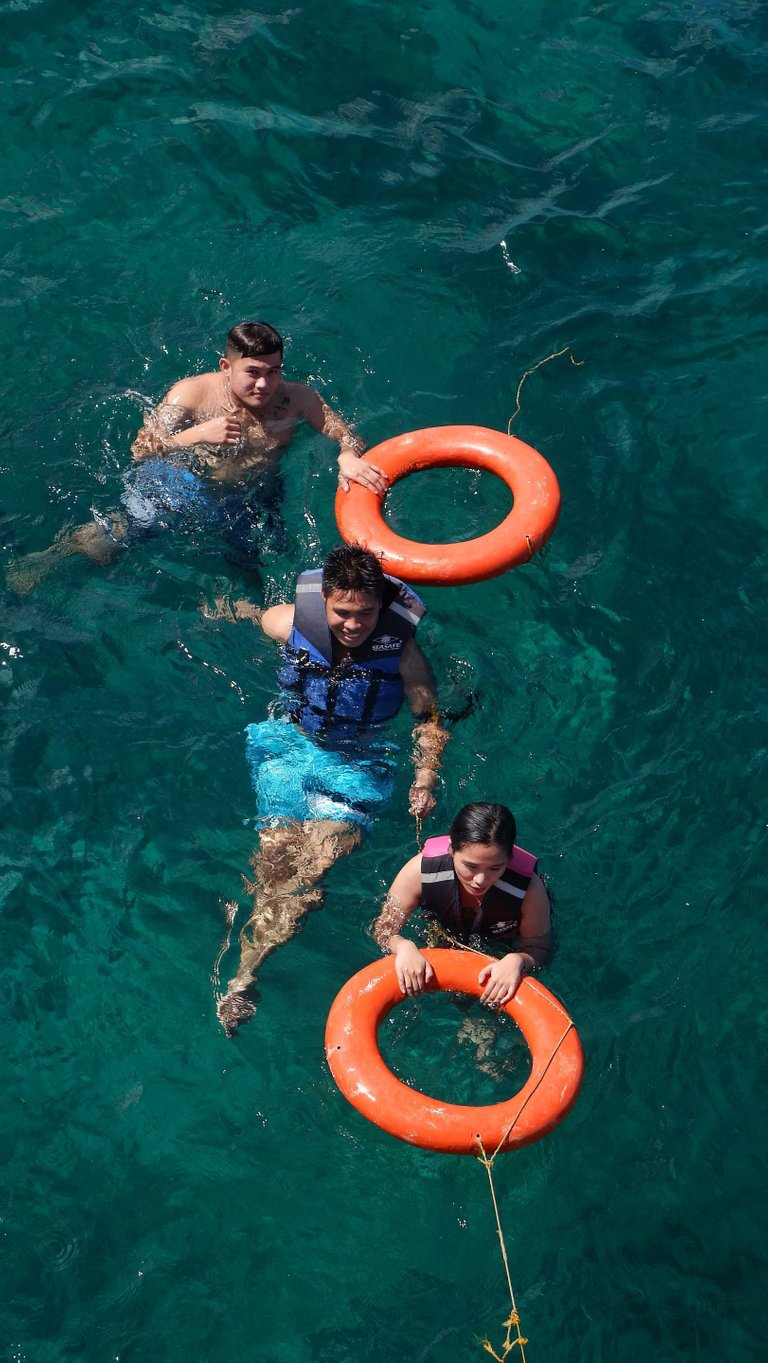 We are so lucky because there are only few people on the boat. Aside from us, there's three gals who joined.
Then it became wild when my friends starts dancing like nobody's watching.
Everyone dance except me. I'm the photographer, videographer on that trip. And, I will never lose any moment to capture the photos and videos that my friends have. I'm really good in taking ugly and bad stolen photos. 😂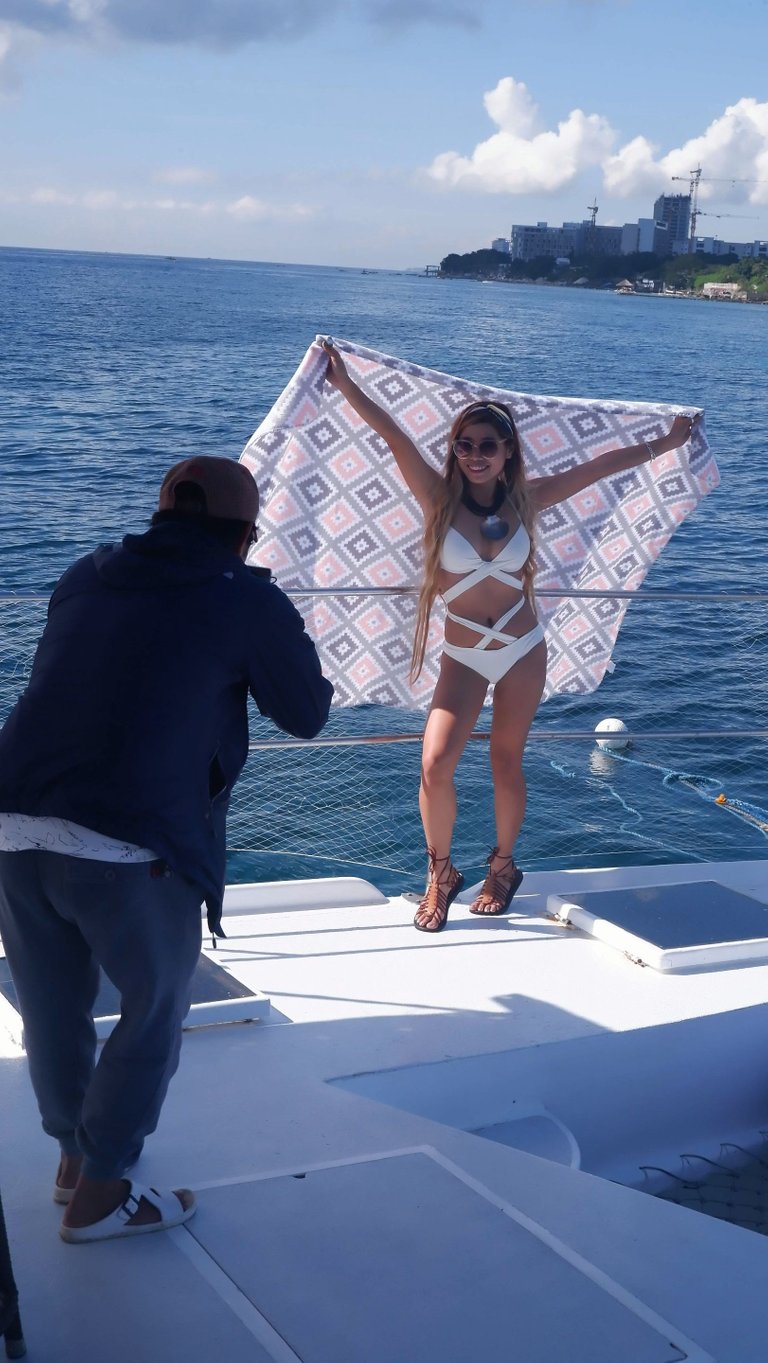 The photoshoot has begun! We all cheered for her to get the perfect angle.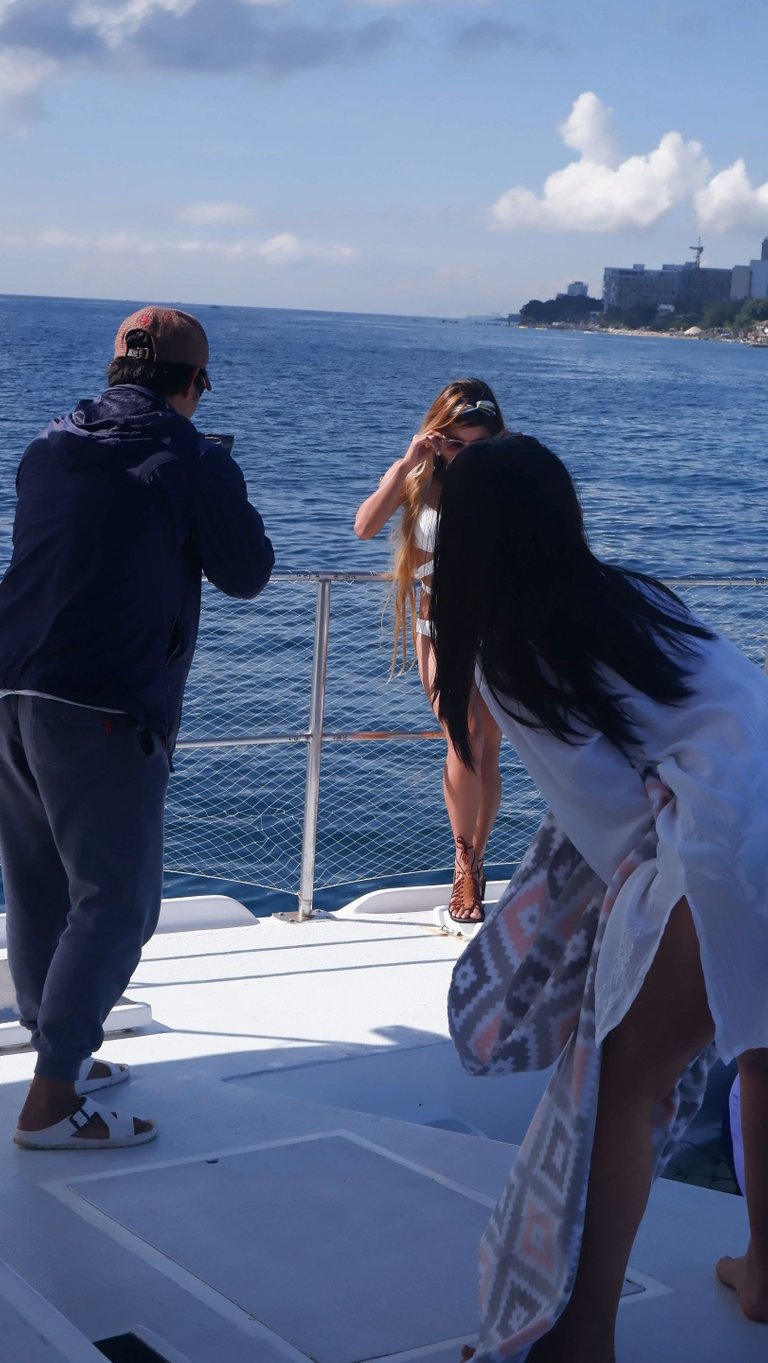 The boat captain/manager. Whatever name he has. Asked our friend if she could do some poses for them to be uploaded on their Facebook page. She literally agree with it. Then, we saw some pictures on their page few minutes after this photoshoot happened. It was fun! 😁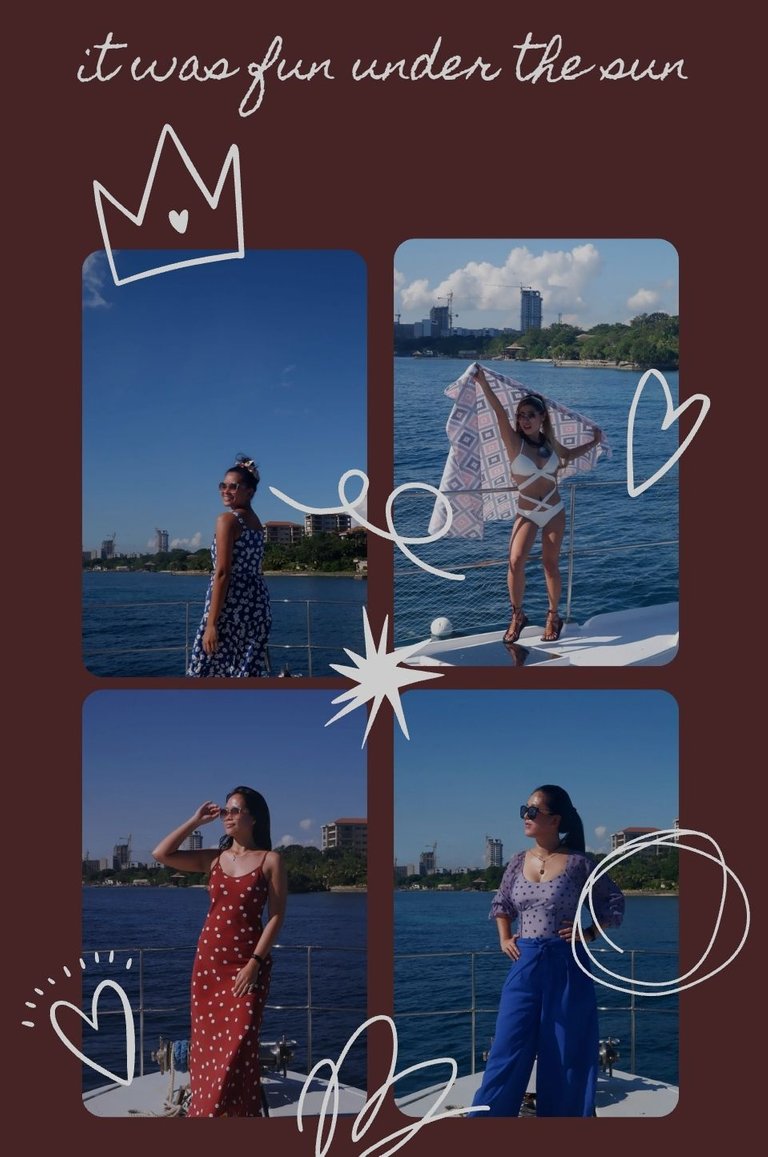 Happy girls are the prettiest 💛
It was such an amazing experienced for all of us. And we couldn't wait for the sunset cruise one day. ☀️🙏🏼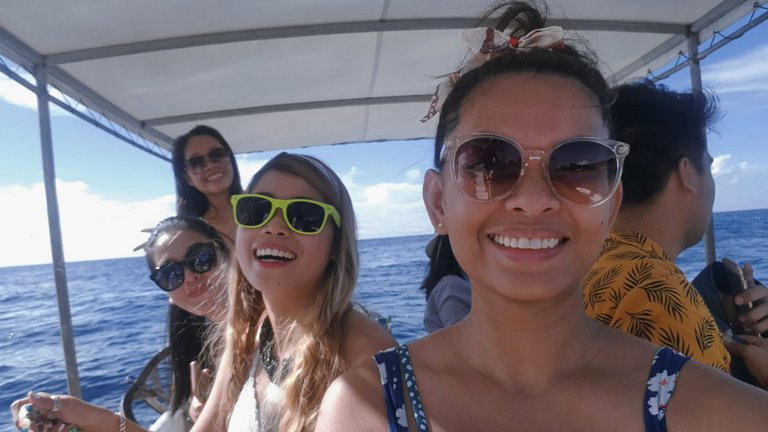 Until the next adventure 😉..
---
---