MINDANAO TRAVELS (Mt. KULAGO of Bukidnon) 🌼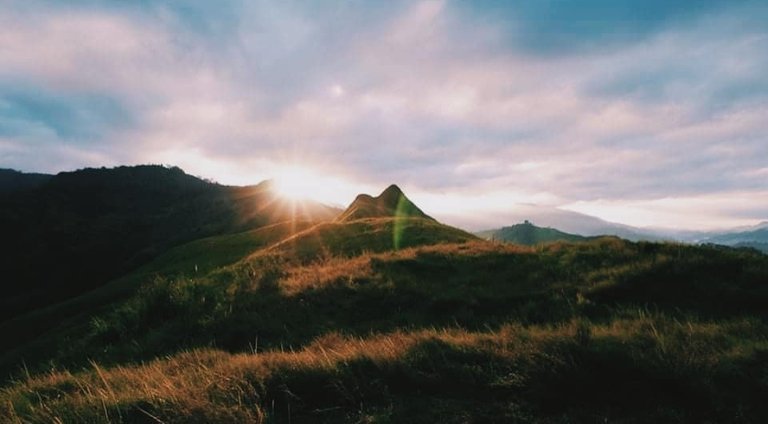 Bukidnon has a lot of ridges.And one of the famous ridge is Mt.Kulago. The term "Kulagu" Kulago is from the Higaonon native word which means "Hummingbird". That's why most people who visit the place call it the hummingbird ridge. Mt.Kulago is approximately 913 meters tall above sea level. It is located at Impasug-ong, Bukidnon. One of the Province of Mindanao.
Mt.Kulago is an open ridge. Hiking to Mt. kulago has different entry ways. You can hike it for 3 hours for professional hikers, 5 or 6 for those who just started hiking. It depends which entry you will start. For us, we have a total of 6 hours hike since we are beginners. The history of the ridge is quite complicated since many people claimed it as theirs. There's a hearsay that there's a fight between groups way back then. To reach the starting point for the hike. You have to go by motorbike for about 20 minutes ride. Or you can also choose to start the hike where most hikers started their journey. As we took the motorbike we pay for 150 pesos each person to skip the first hiking site point. And to have less walk for a total of over an hour.
There's also a registration fee of 500 pesos for every hiker. 800 pesos for the guide. And 1000 pesos for 15 kilos weight for the porter. Since it's pandemic, we choose to hike alone. You can always join and meet people for the group hikes. It will still be the same price but me and my friend decided to just do it and booked our hike alone. Safety first 😹 Maybe we'll do a group hike one day when all these pandemic thingy is over 🙏🏼
So we start our journey going to a village where you can take a rest and start the ridge hike when you are ready.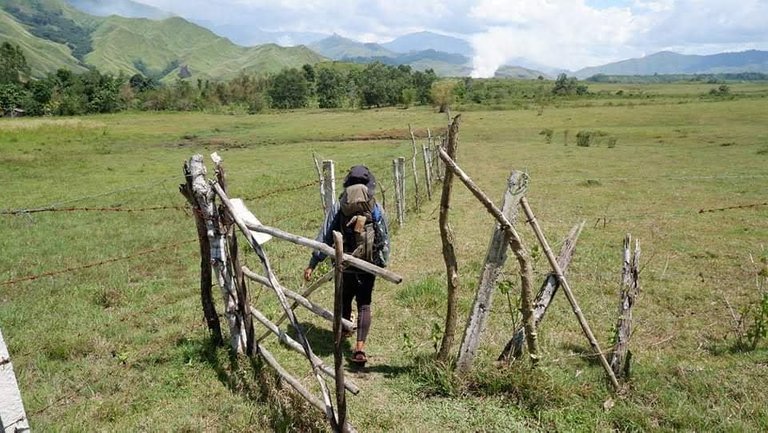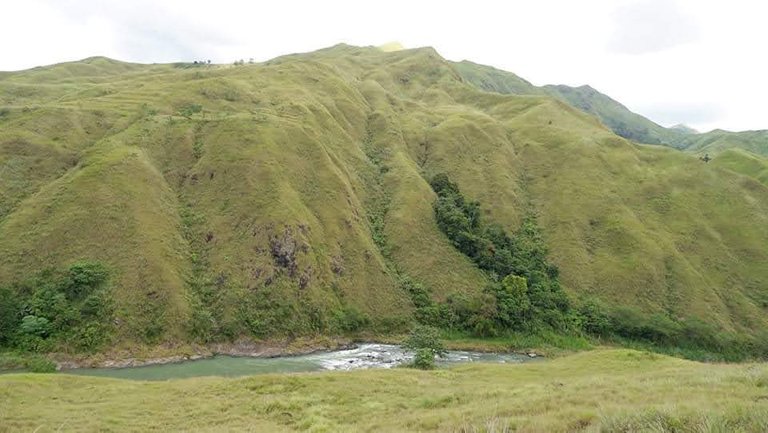 We passed the Tagoloan river which is a very tricky one. We have to use a bamboo boat to reach the other side. I was very happy and excited about the bamboo boat. Never been into this thing in my entire life. Our guide and our porter help us to cross the other side of the river🙂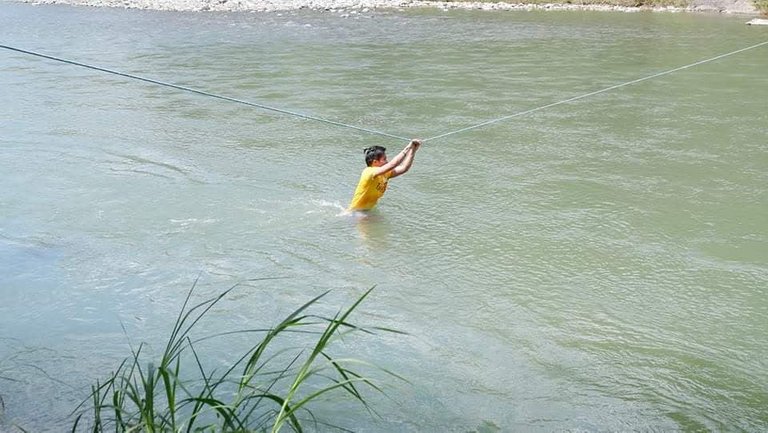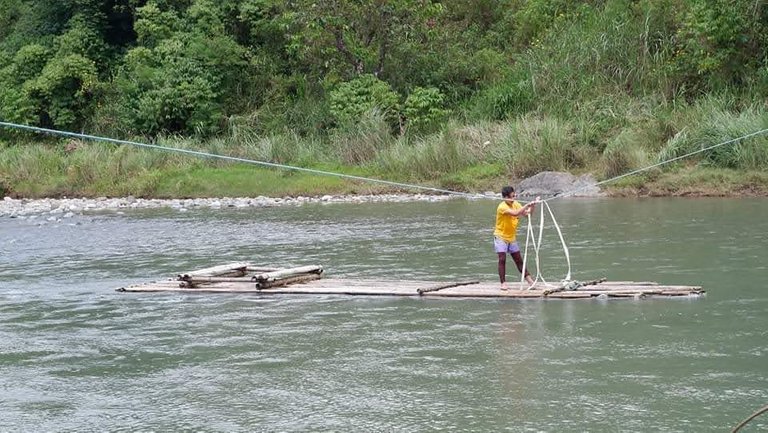 Our amazing porter helping taking the bamboo boat from the other side. He's really an amazing kid. Carrying bags for hikers is his part time job as the moment. When pandemic started. He was in Manila that time. But, since there's a lot of restrictions he couldn't find work so he decided to come back at his village.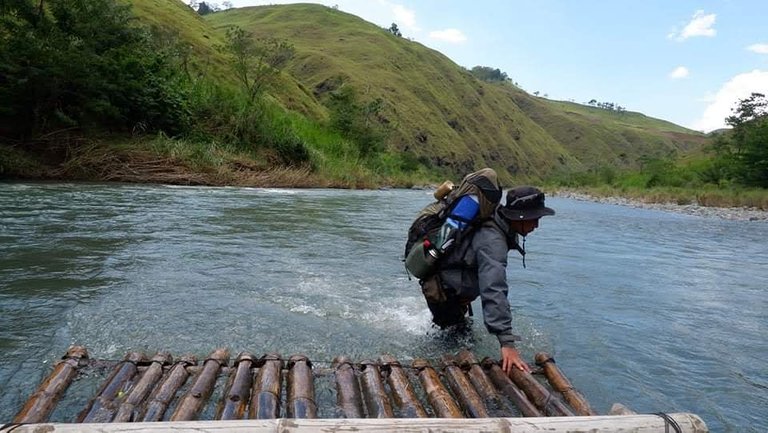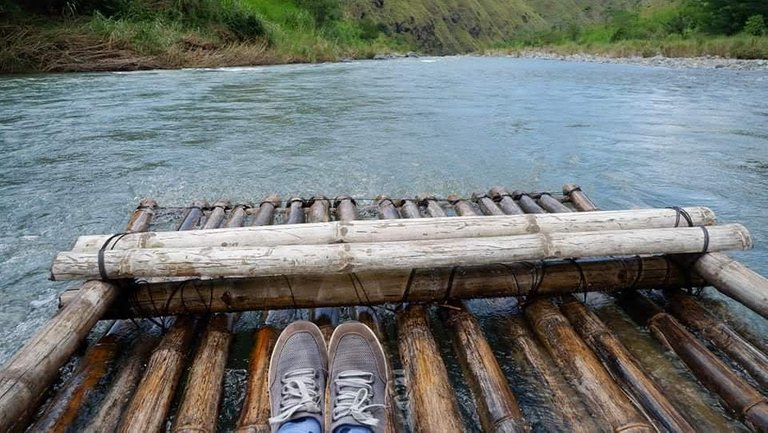 This Kuya here is our guide. Being a tour guide is also his part time job. He's a college student taking up Agriculture in one of the prominent Agriculture school in Mindanao.
The thing that I love with this hike experience is that as hikers we were able to provide jobs to people and at the same time learning their culture and sharing life stories.
As we reached the resting point kids welcome us with warmest gestures, giggles and smiles. We put our hammock and relax and talk to the kids and watch them play. They even ask if we have some chocolate with us. The lesson I learned while visiting hiking places or remote area is to bring something that you can share to the local or kids that they never tried on their daily lives. Having chocolate is not an everyday situation.
Life is so simple ☺️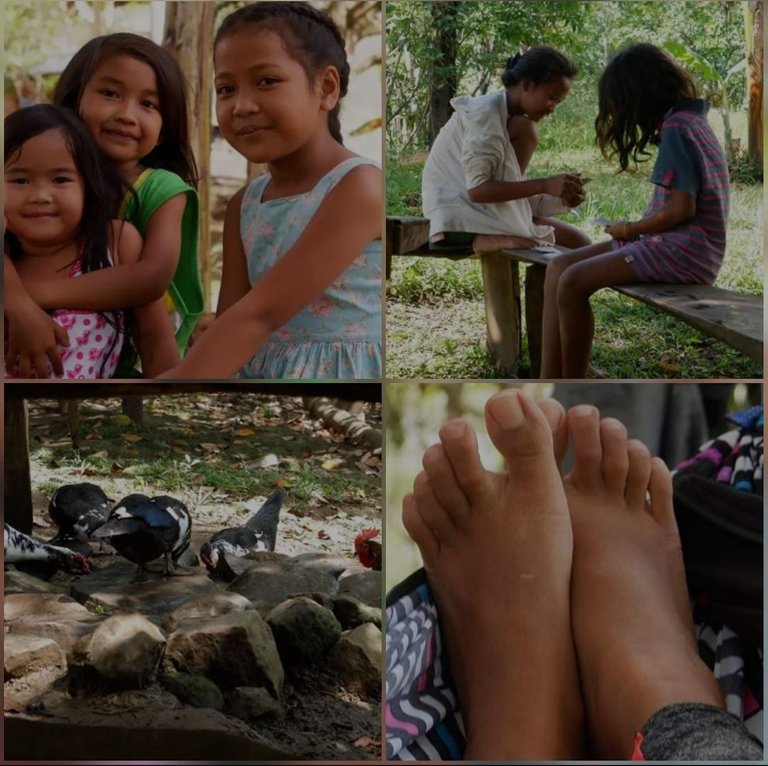 You might wondering why I always take pictures of my feet in my blogs. I just love it. My best friend said it's my signature photo. So, don't mind if I will upload more foot photos. 😂 this is just the way I do selfie in my own way.
So, we started the hike around 1 o'clock in the afternoon. The sun was really strong that time and since it is an open ridge there's no way to escape for some shade. But, we don't have a choice. Or else we'll not be able to see the sunset. And we'll arrive late.
Some of the views around the area while hiking.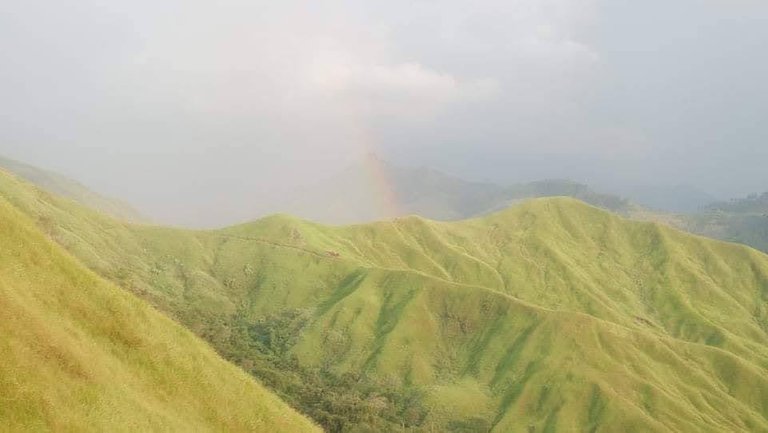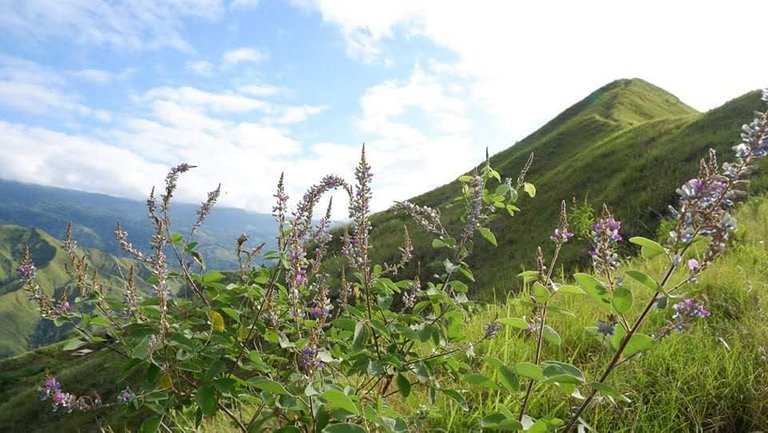 Where in the middle of our hike when some rain drops falling. I guess it's a big refreshing help and we're lucky because it was not so windy. So, we witnessed some beautiful rainbows over the ridges.
Bukidnon is just a heaven on earth 🌍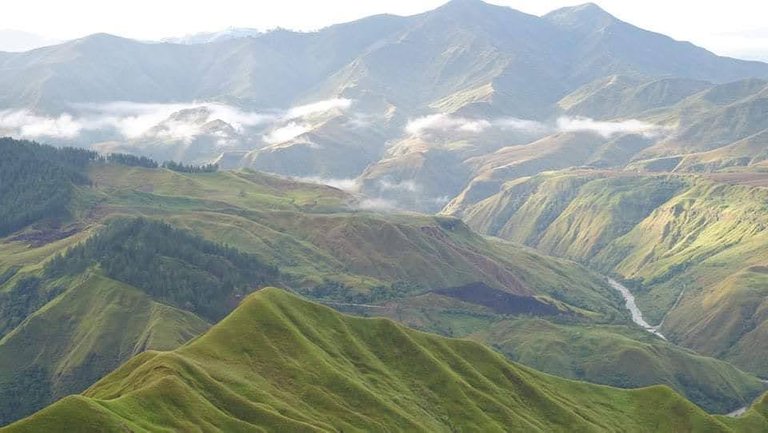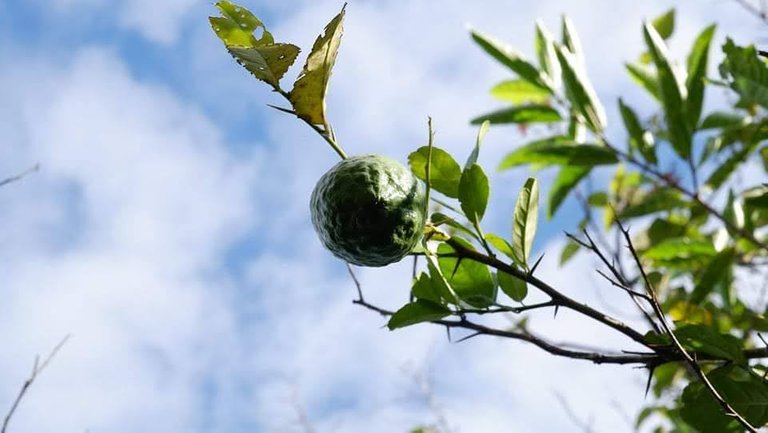 We saw this lemon in the wild. But, the porter told us that it was where his Lolo (Grandpa) lives before. So, probably his plant growing among the wilderness.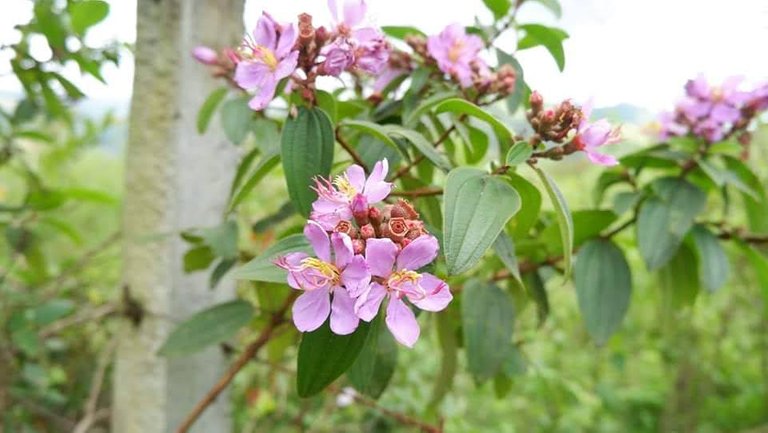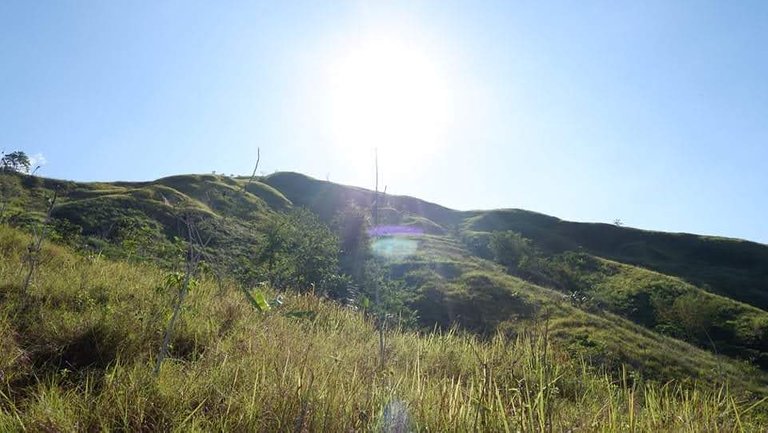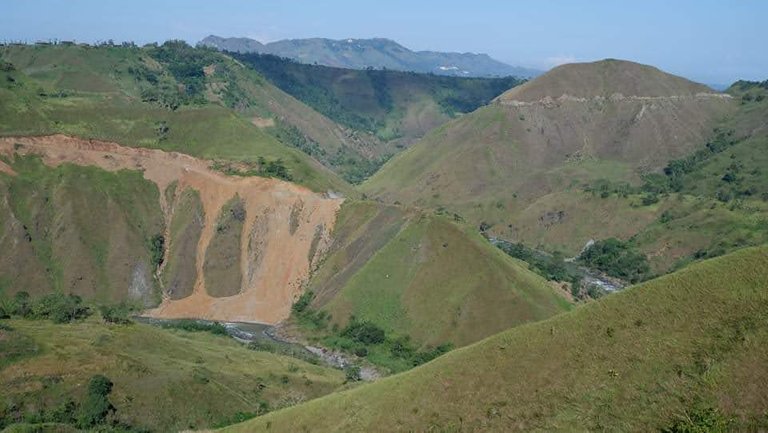 And I think early morning hike is the best hike compared to our afternoon one.
But, who will never get tired of these beautiful view? (This is actually my first hike 😹) But, I almost nailed it. Almost 😂
The aim of hiking around 1 o'clock in the afternoon is to be able to see the sunset. But, since the weather is not cooperating. We just decided to slow down have a lot of small breaks in between soaking under the tiny raindrops.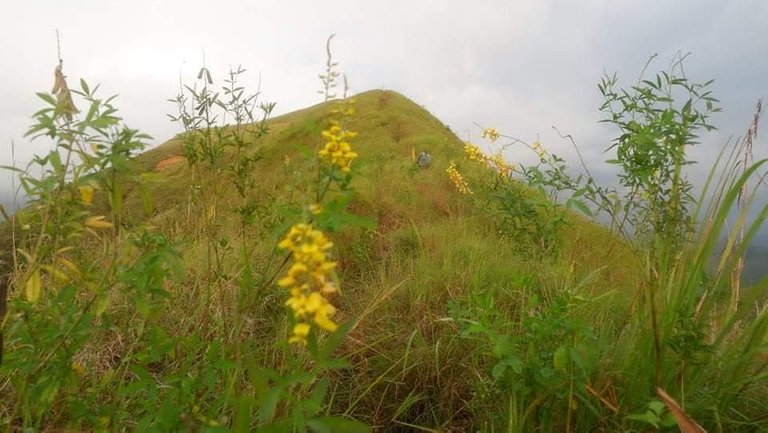 Started to get foggy as we almost reach our destination...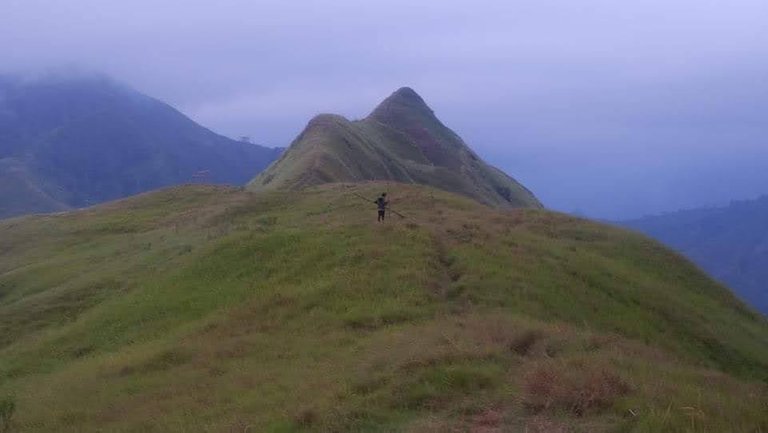 Our first glimpse! We finally arrived 😊 After 5 hours of sweats and tears 😬 What a relief 😇
Then we start setting up our tent for the night. And make some food for our dinner. The funny thing is we never had food with us. Because we thought we could buy some food at the village where we had our rest before the hike. Our guide and porter was kind enough to share theirs. That's why instead of paying 800 for the guide and 1000 pesos for the porter. We just add 200 and make it 1000 and 1200 for the kindness they shown to us.
The night menu hosted by our chef tour guide was a taro leaves dish. I never had this before. First, I was very skeptical and scared. Like how could you eat the leaves? So, I told them. I'm good, I have chocolates with me. This is enough. We'll, I can't say I don't want to eat those.But, my friend convinced me to try it. My friend just started becoming vegan months ago. So, she was really into it.
But, I was hungry. So finally I tried it. It was really good actually. He put some soy sauce, vinegar, onions, garlic and salt. A very easy dish but super delicious.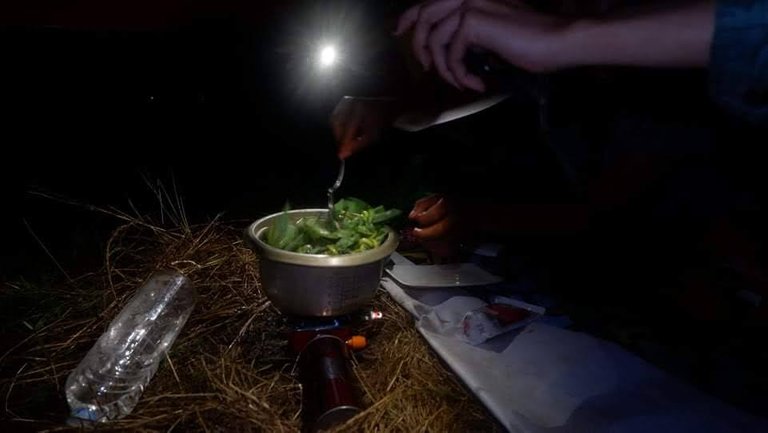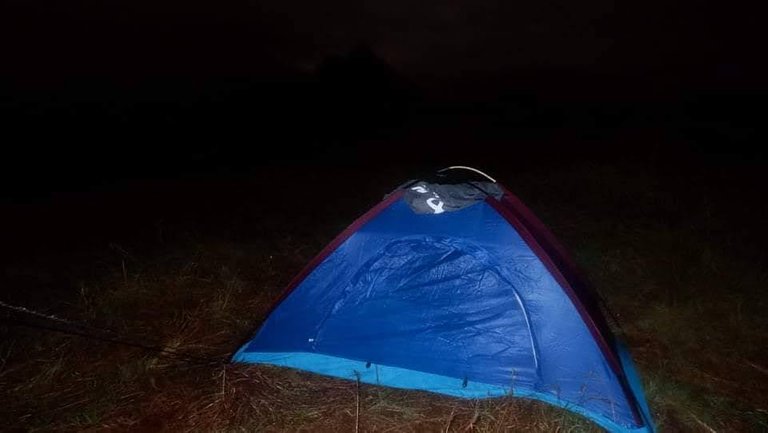 The heavy rain comes. So, we all stayed at the tour guides tent. We had some coffee and chocolates and muffins that we all shared. We talked about everything in life.
Our guide said it's gonna be full moon tonight. So, it will be nice and hoping the rain will stop.
After two hours the rain stops and the moon showed up.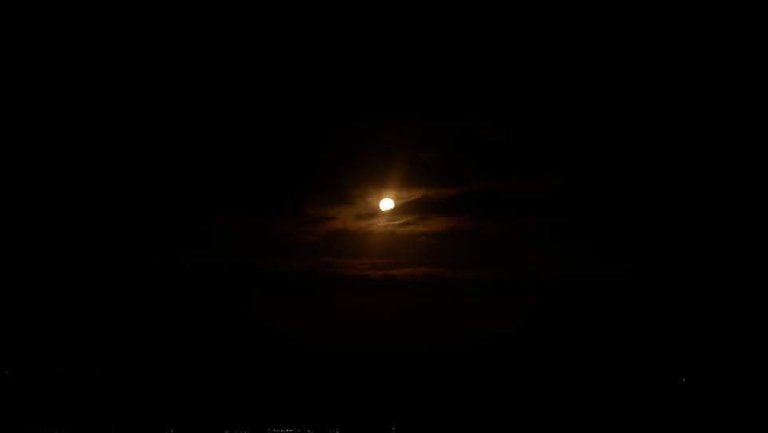 It was extremely cold during the night, very windy. Sleeping under the moonlight was quite difficult. It was too bright 😂 I really don't have a good sleep and I started to have a runny nose and starts coughing a bit. I'm glad I had my medicines with me and I took couple of Vitamin C. I'm afraid that if my runny noise will continue and a cough will develop. Perhaps I will be quarantined at my village when I'm back.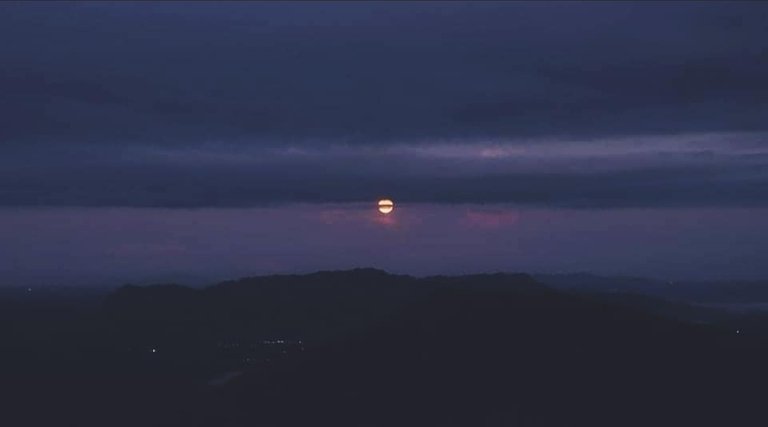 The beautiful moon at dawn ☀️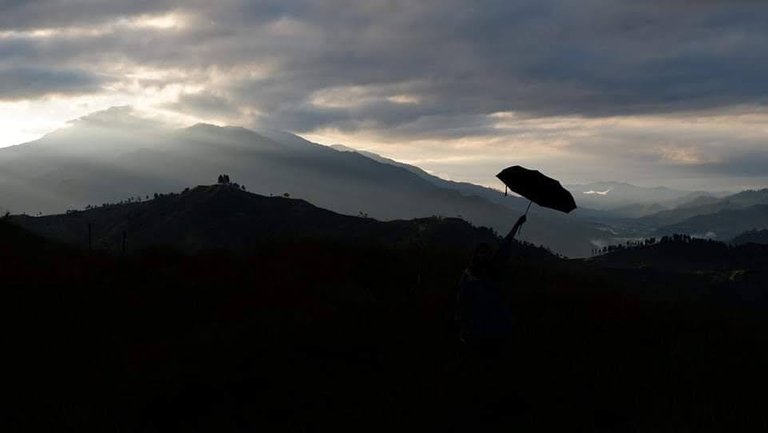 The beauty of the morning mist ☀️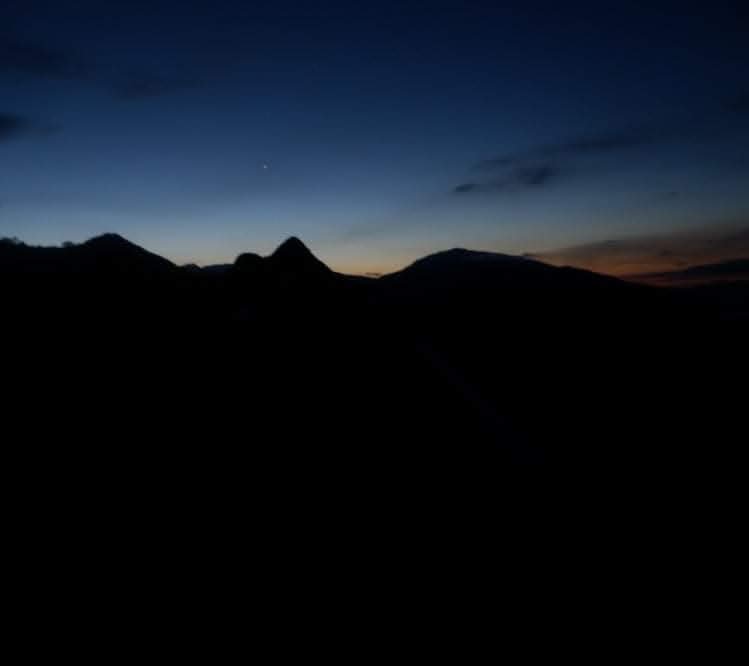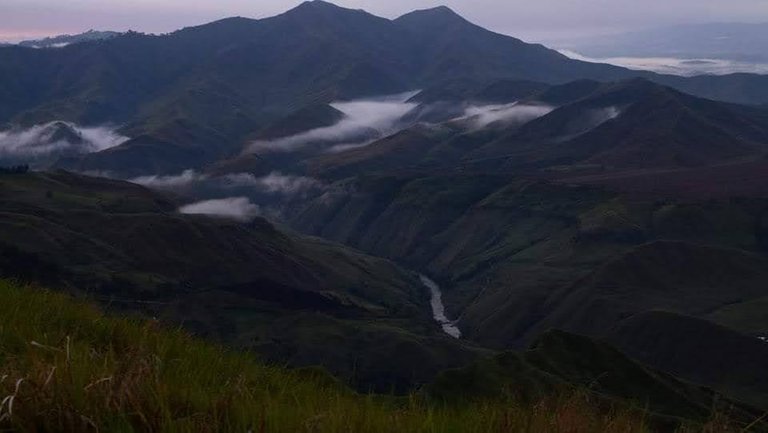 The warm brewed coffee from the locals and the tour guides bamboo coffee cup. Enjoying the fresh morning view from Mt. Kulago 😇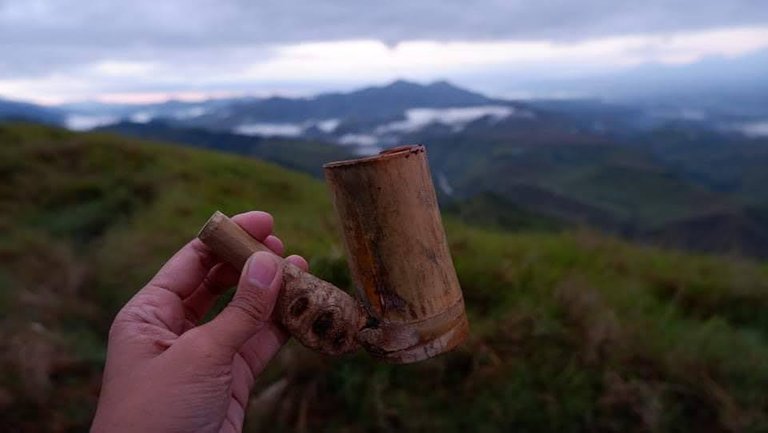 Me and Mt.Kulago 😬🌍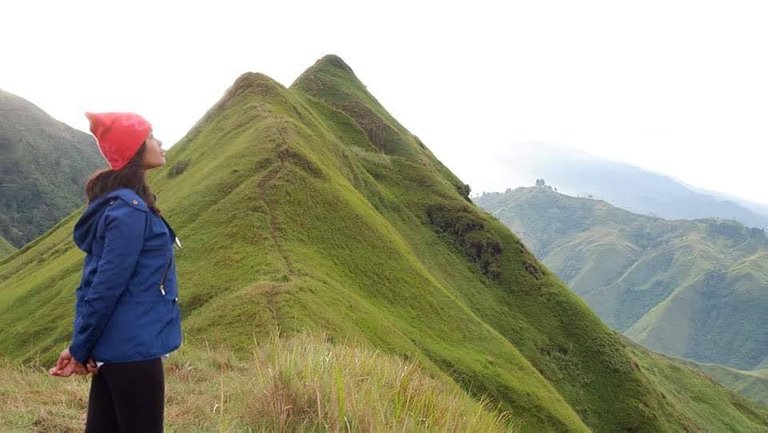 Actually, you are not allowed to go further from where I'm standing. They have very strict rules to be followed. That nobody can go beyond or even climb the peak. I guess for some reasons to preserve the place.
After a few talks and coffee we decided to leave. It only took us three hours to go down. The fresh morning sun was really a good sign for a beautiful weather ahead.
Me and friend decided to treat our guide and porter to have breakfast with us. So, you could actually ask someone in the village to prepare breakfast for you. We payed a thousand peso for a native chicken and rice with unlimited coffee for us. Treating them for breakfast was not enough for the care and genuine thoughts they showed to us during our hike.
They were like NO. We're good. But we insist.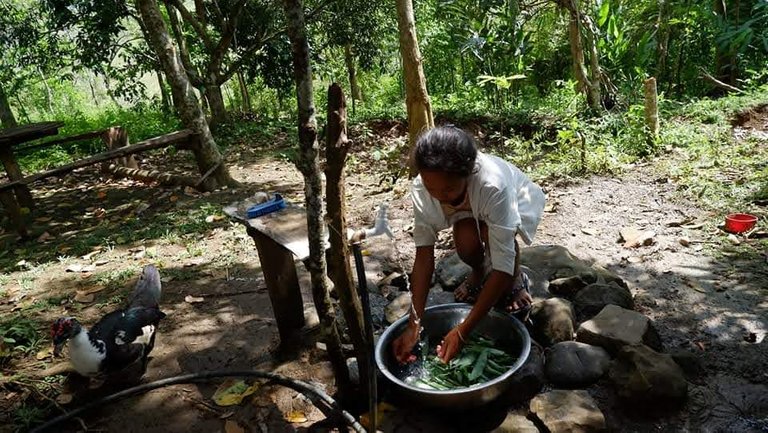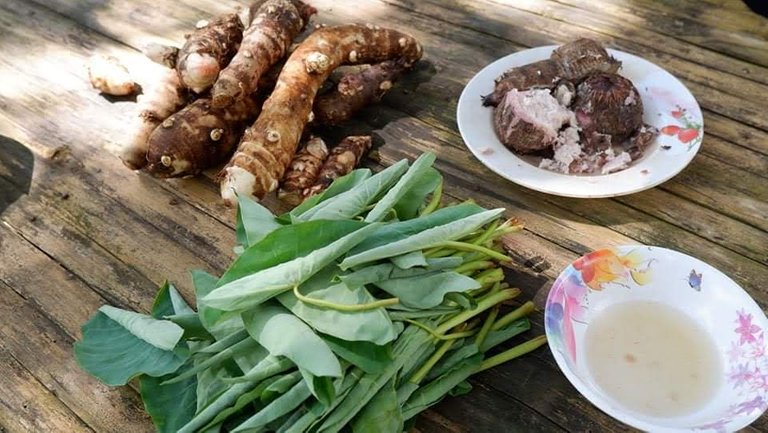 This is the taro leaves I was talking about that we had during our dinner.
And today this girl here is selling some to my friend for 20 pesos.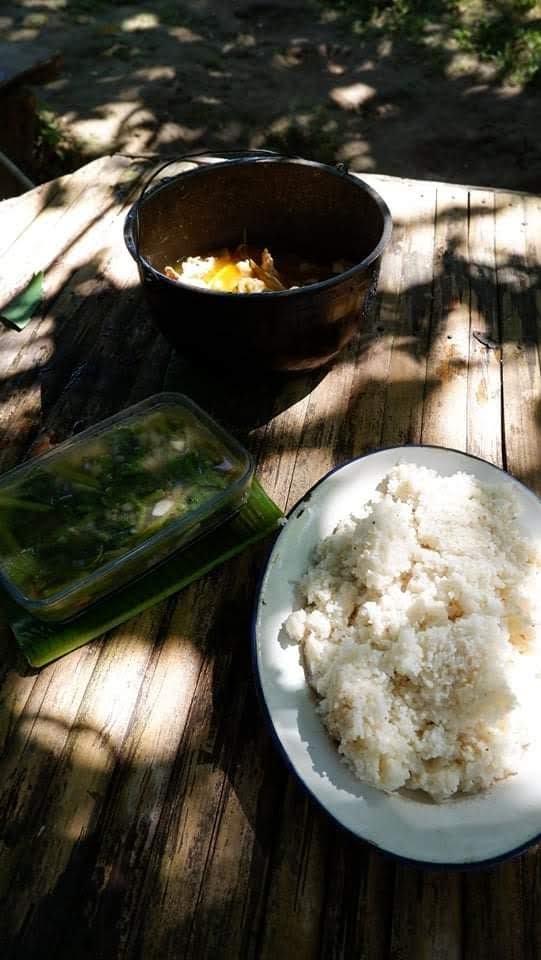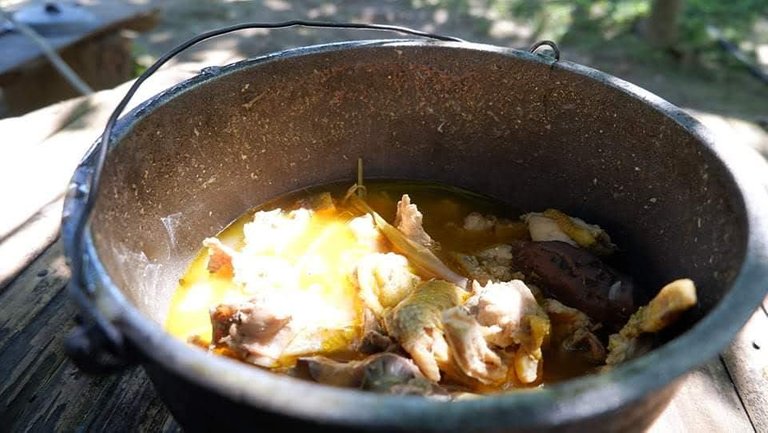 The food is quite a lot for the four of us. So, we call the kids to eat with us. They are so cute. That they us ask if they could join us as in the river. Because we're talking about taking a short swim before we'll back in Cagayan.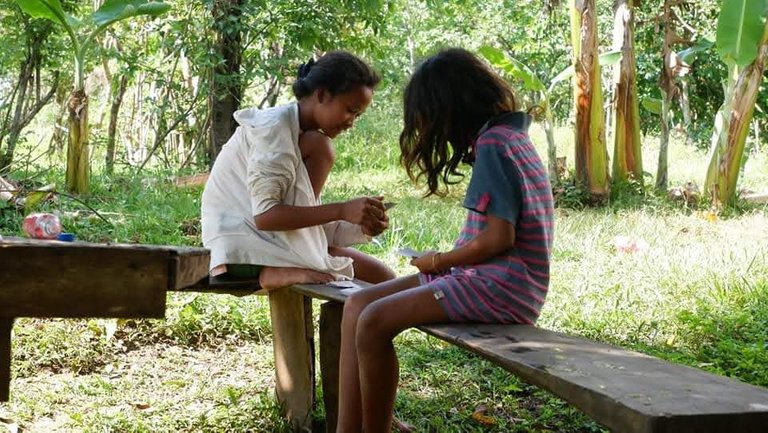 So, they followed us around and joined swimming with us. It was really a memorable one. Coz we have been playing in the river with those kids.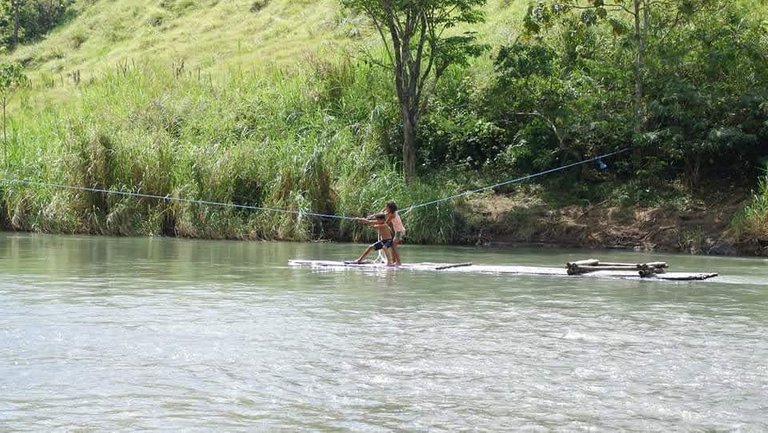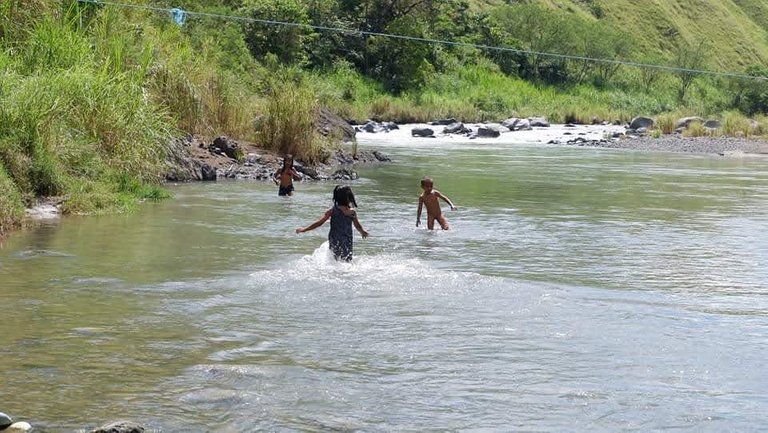 We feel very blessed with these kids. They give us so much joy. They entertained us so well.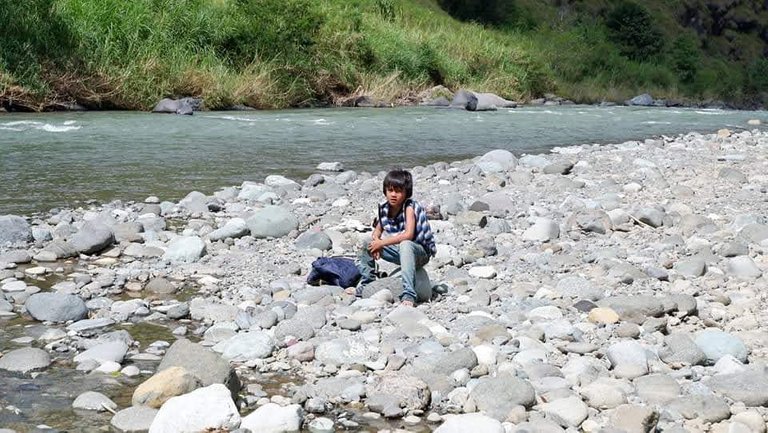 Happy me surounded with the best nature, Basking under the sun, Enjoying the fresh water flow from the river.
Life is pretty good! 😻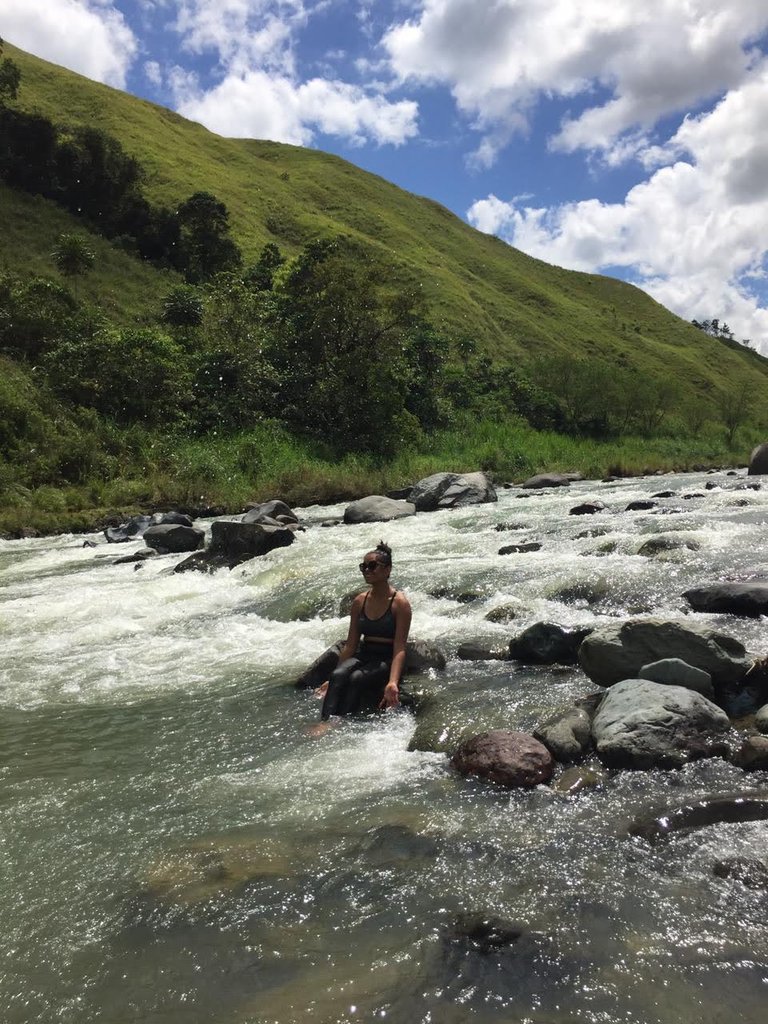 To more Mindanao trips 😘
---
---