ISLAND hopping at Nalusuan island 🌼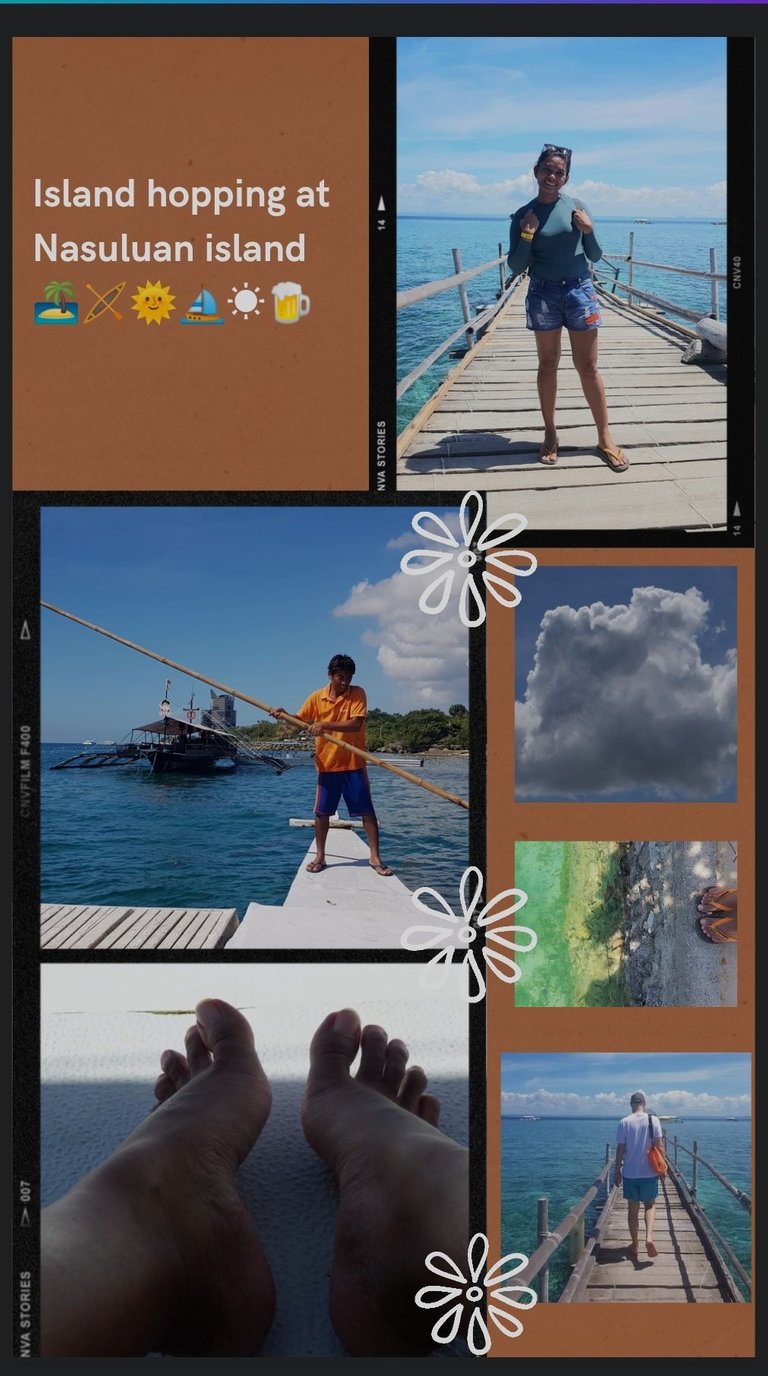 Olango island is made up of a lot of islets. And one of them is the islet called "Nasuluan Island Resort". It's a small islet and a marine sanctuary as well.
We decided to check it out together with my in laws. We contacted a company "Island Banca Cruises" and asked for their service. We rent the whole boat for ourselves. We're only four people on board plus the crew.
We invited some friends but they cancelled on the last minute as they had important things to do. So,they couldn't join us.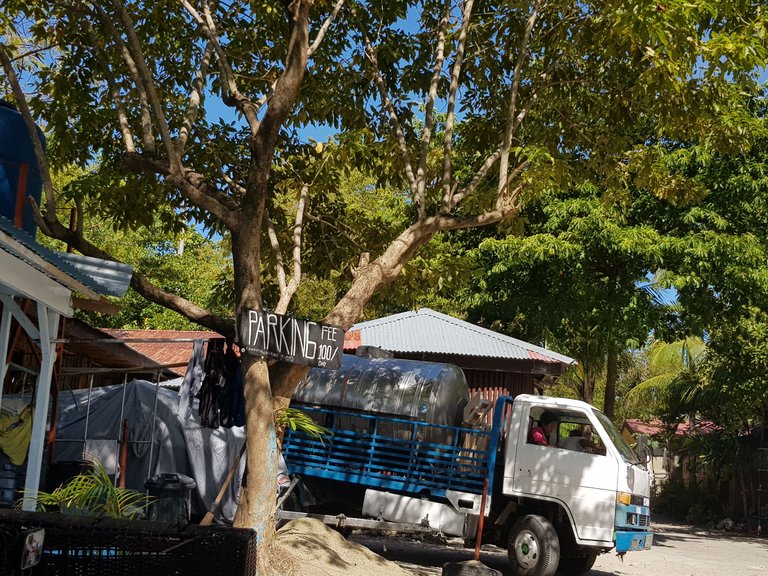 As we arrived. The crew welcome us and asked for some papers to fill out. And to discuss about our food and snacks for the trip.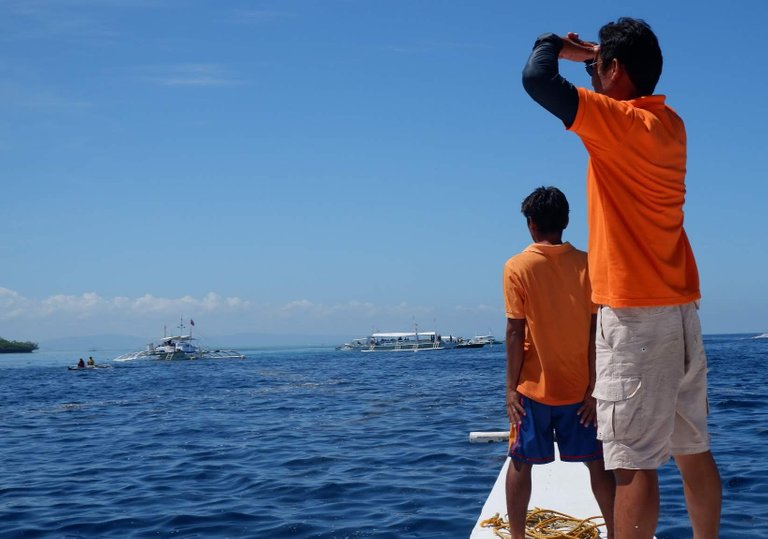 As we move to the boat to start our journey I had a talk with the captain and his crew. It's a small world after all. He's from my hometown in Mindanao. He is married to a Cebuana and that's why he moved to Cebu. He asked my family name and he suddenly asked if I knew this guy. I told him. That's my dad. I think my dad is quite famous everywhere. Then he asked me about how I ended up living in Cebu. How's everything back home? The politics and more. He was even surprise when I told him that Dad is still in the politics. I think most of the people I met along the way has the same reaction. Being amused 😁 He even told me. He only knew that my parents has two kids which is my big brother and my sister. Me and my sister has 15 years of age gap. And I never really stayed home so long. So for other people. They don't even know that I exist. 😂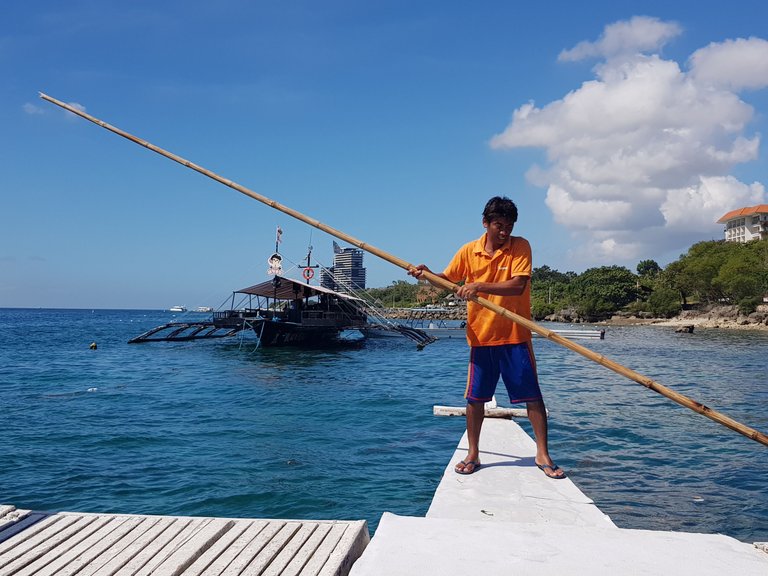 As we sail across the sea. We have seen a lot of boats going everywhere.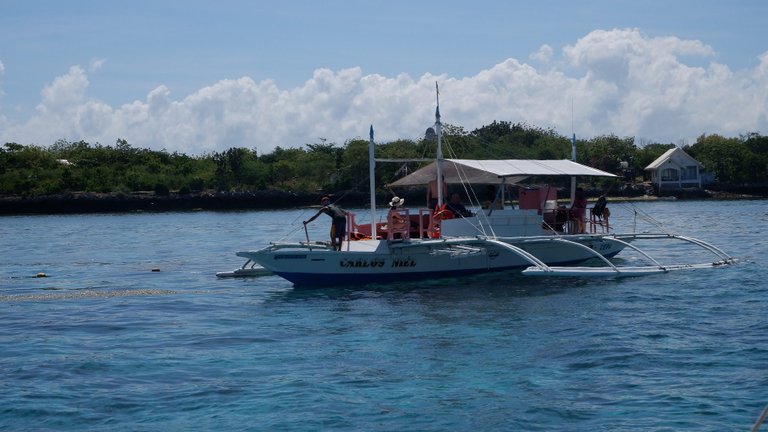 The tourist boats 🛶⛵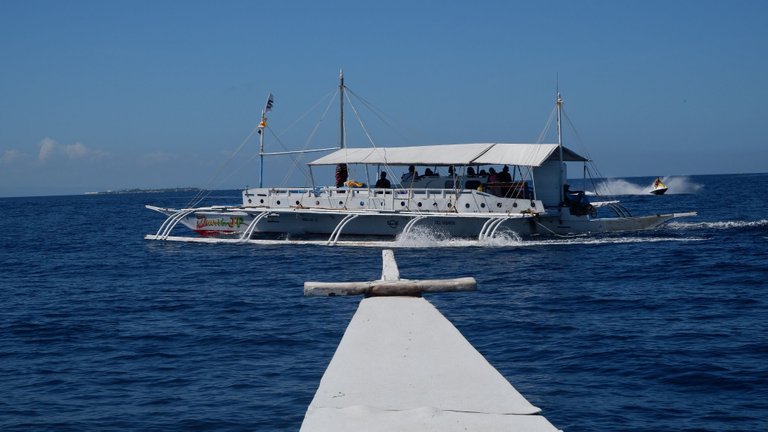 This might be their local public transportation boat for people traveling Cebu City to the island.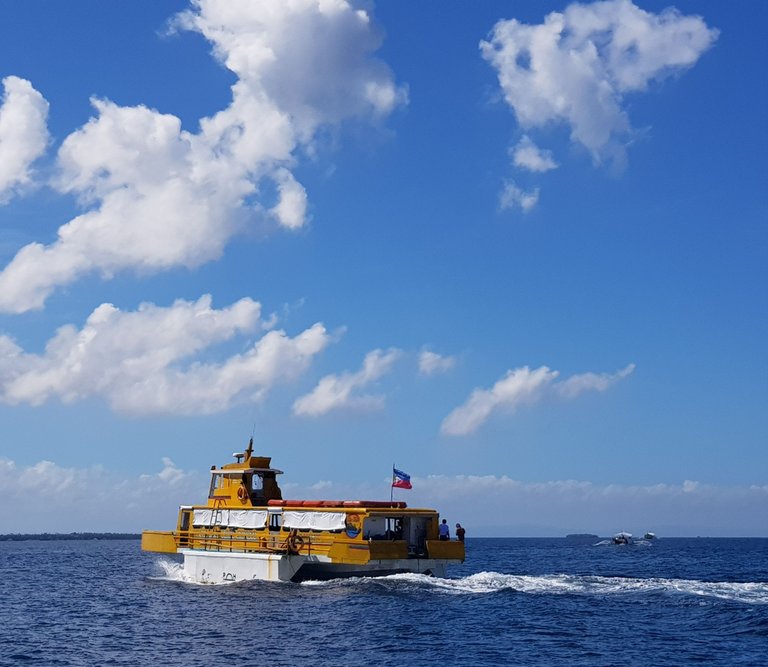 The local fishermen catching some fish under the heat of the summer sun 🌞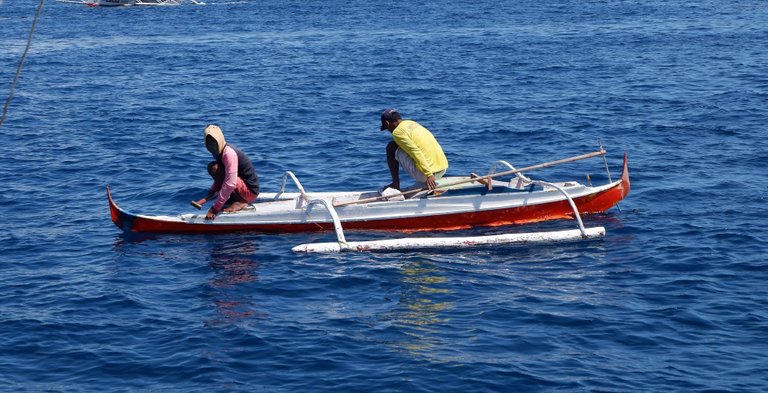 We have some drinks and enjoying the nice weather while we sail.
City view from our sailing boat ⛵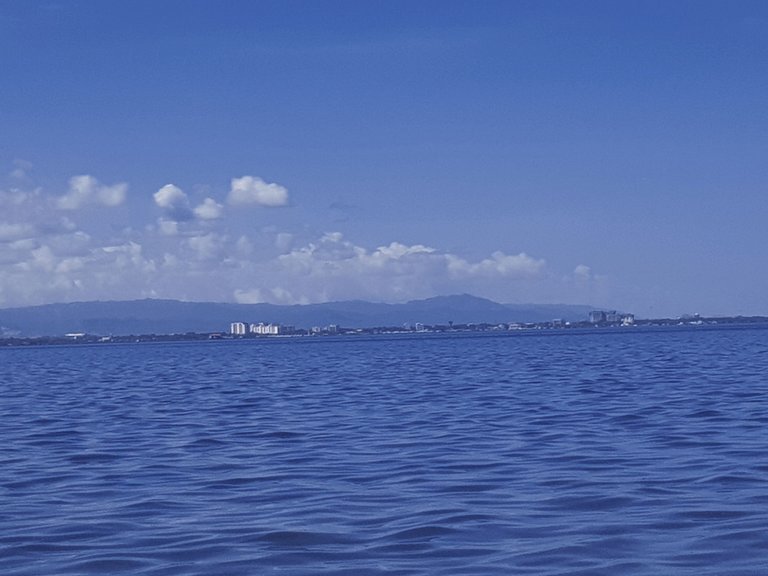 Cotton Candy clouds from above ☁️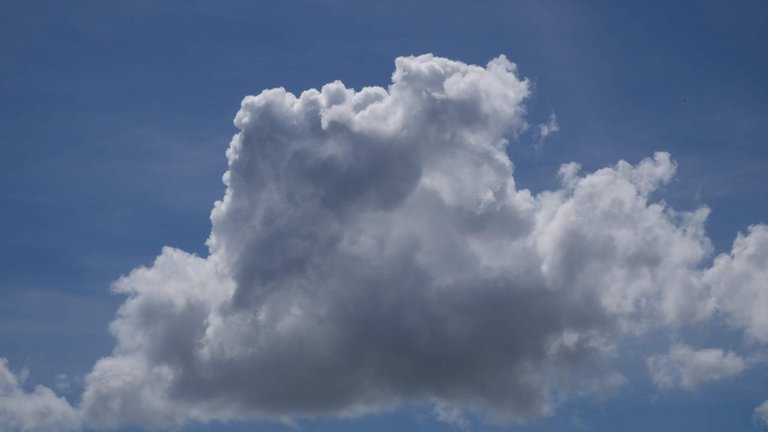 The edge of the boat ⛵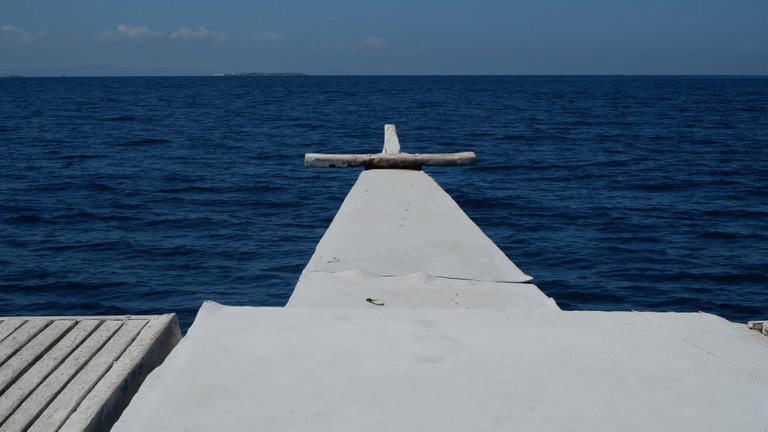 Totte enjoying the view while taking some good shots for Kuyas.My in law is enjoying the view very well.💙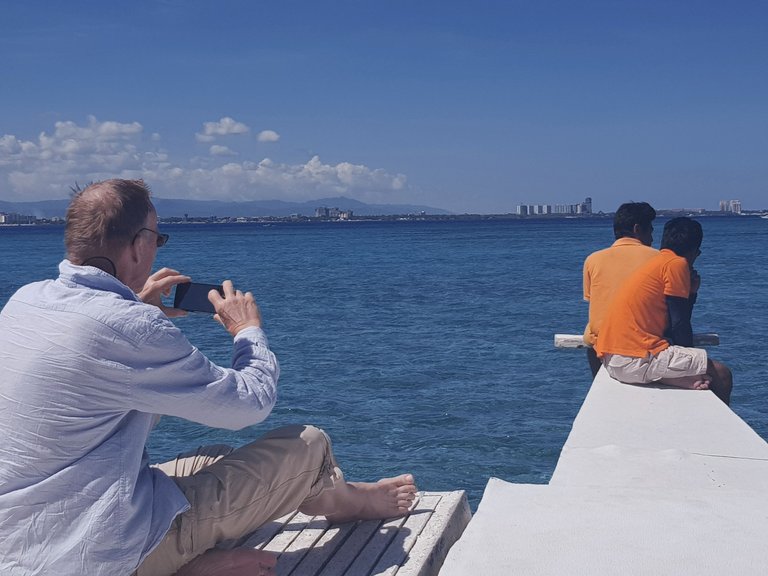 Ras enjoying his beer. We actually have a lot. But, since most of our friends we invited cancelled on the last minute. We gave the water, beers and sodas to the kuya on board. So, they can bring it home.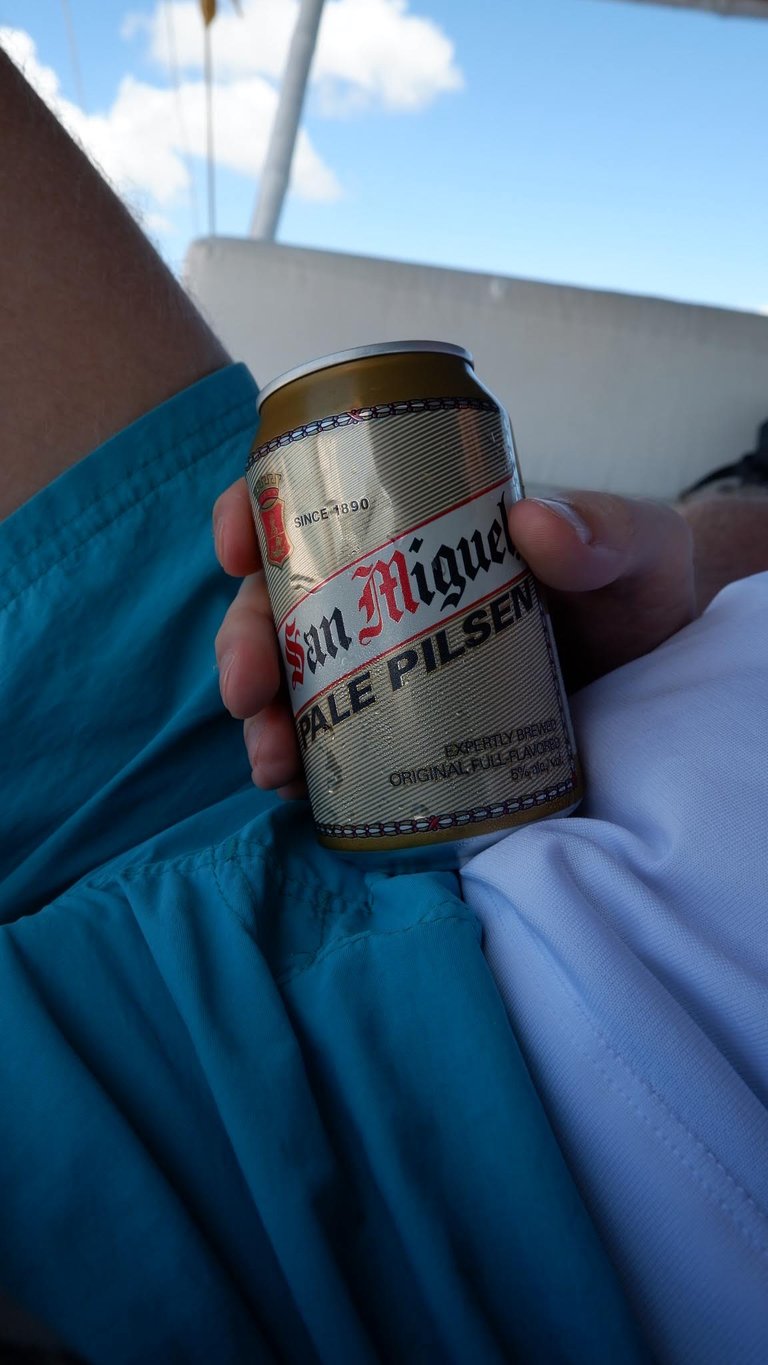 We have some quick snorkeling in one of the sanctuary before we go through Nalusuan.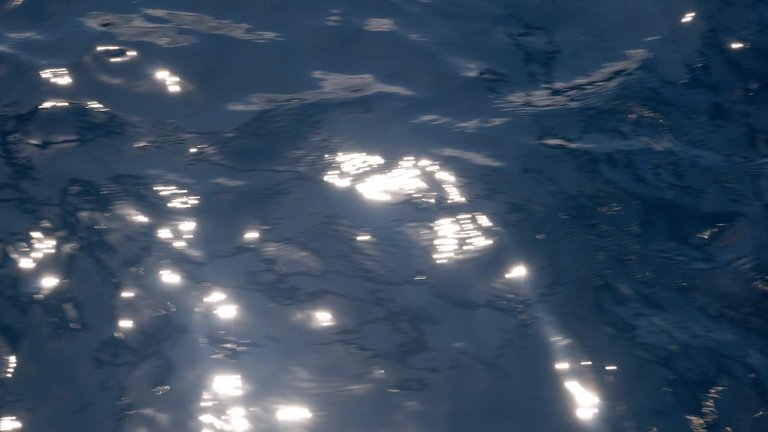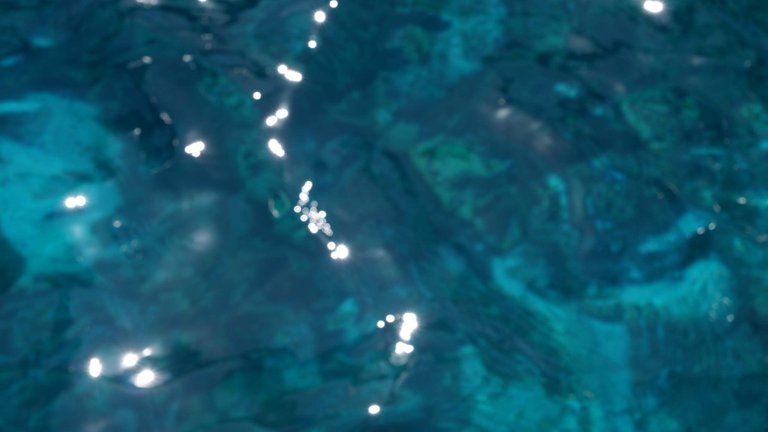 Look at those seascapes from the boat.
Shiny as the sun heats the wave and it's surface.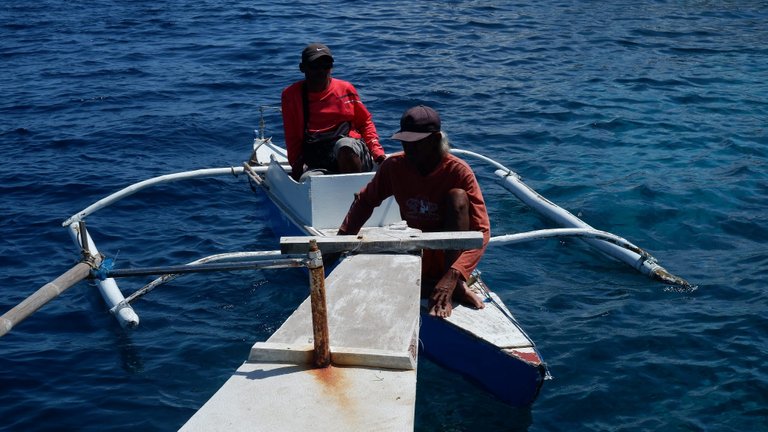 The Kuyas selling some souvenirs and jewelries 🌼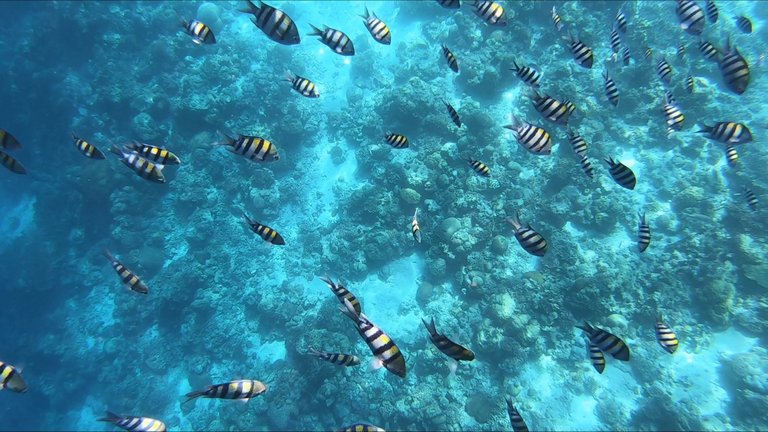 It took us some time to reach the island. It's a little bit more far than I expected. But, the weather is good and the sailing is pretty smooth. So, it's not crazy experience at all.
Then we arrived at Nasuluan for lunch. As I remembered we pay 100 each for the entrance fee for the island. And then we proceed to have a buffet. There's a lot of food but they main food menus were Koreans. It was expensive for the buffet actually. As you dine in for lunch. You will see a lot of fishes under the restaurant itself waiting to be feed. There's just quite big and very playful. Guest throwing some of their foods and they will catch it very quickly.
Snorkeling on the bridge is allowed. It was a crystal clear and I really wanted to take for a quick swim. But since it's very hot and we're all tired.nwe decided to escape it.
We saw this japanese girl swimming with her dad. She's really a pro. She's only 3 years old. She got all the attention of people passing by. She really nailed it. Her swimming skills were on point.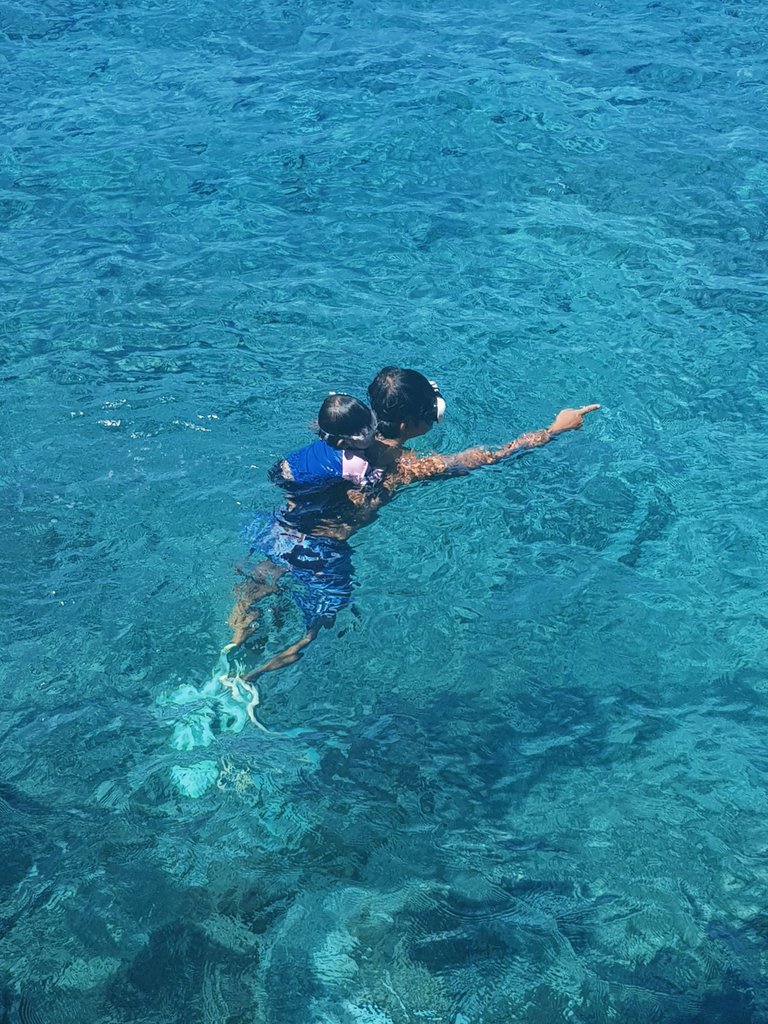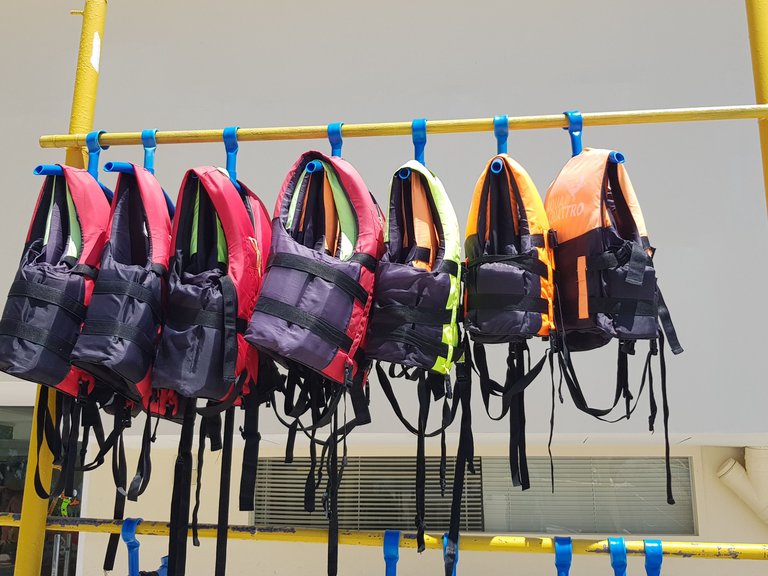 Life jackets been drying under the summer sun 🌞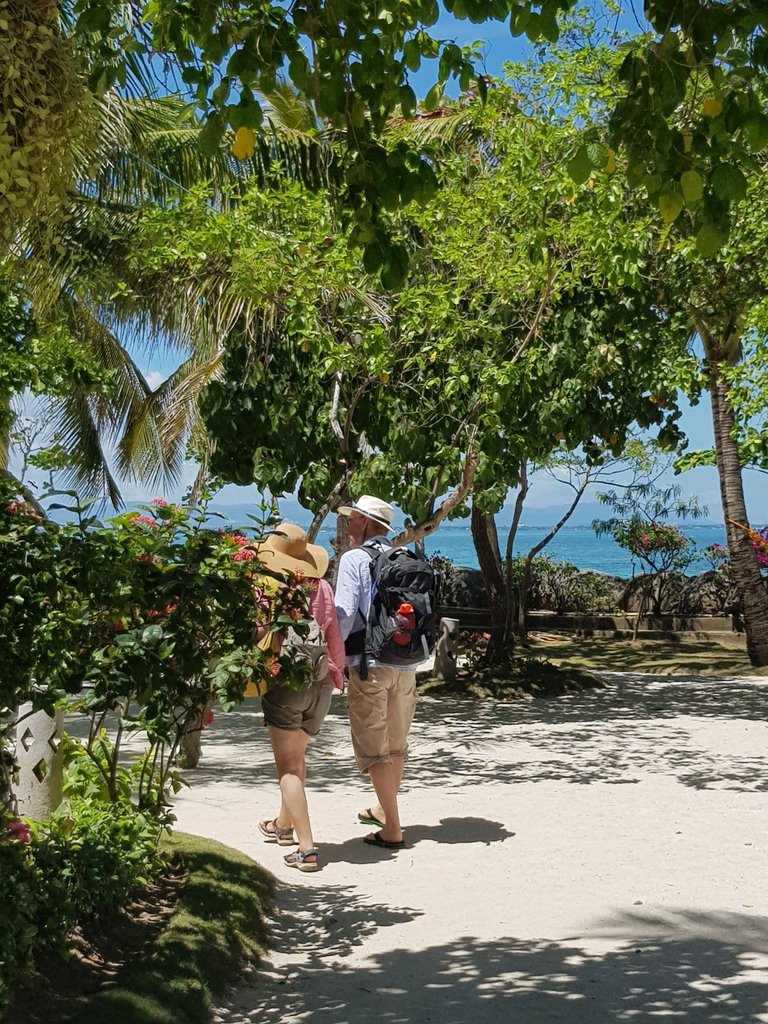 In laws enjoying the small tour around the island. We're so lucky when we went there because there's only few people around. It's just the beginning of pandemic that time. And restrictions are not yet implemented.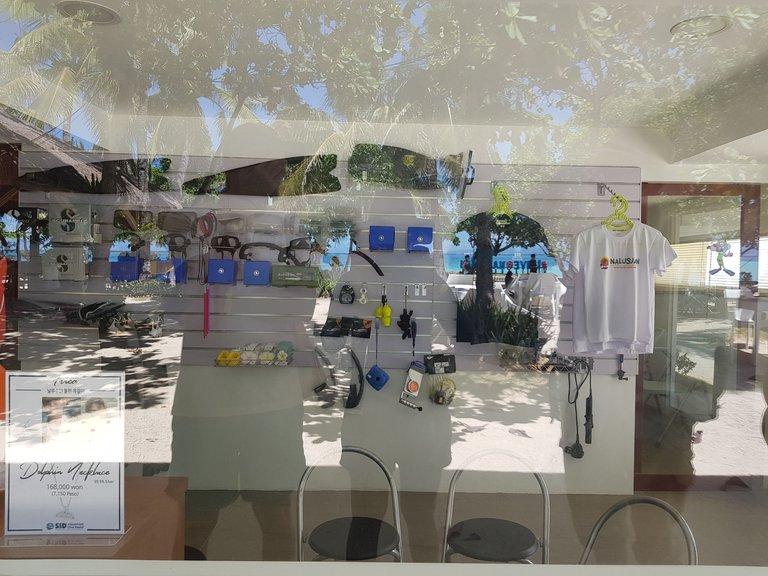 There's few restaurant and place to stay at the island. They also have some small shop for the guest who wants to buy some gear for swimming 🤽🏽‍♂️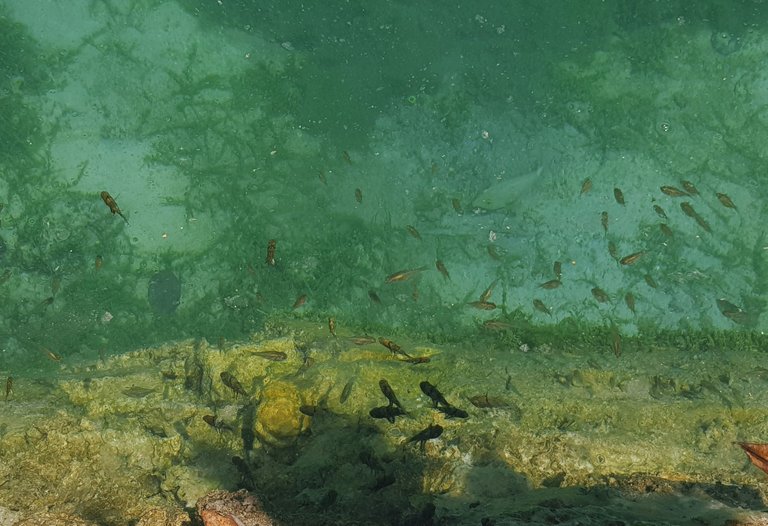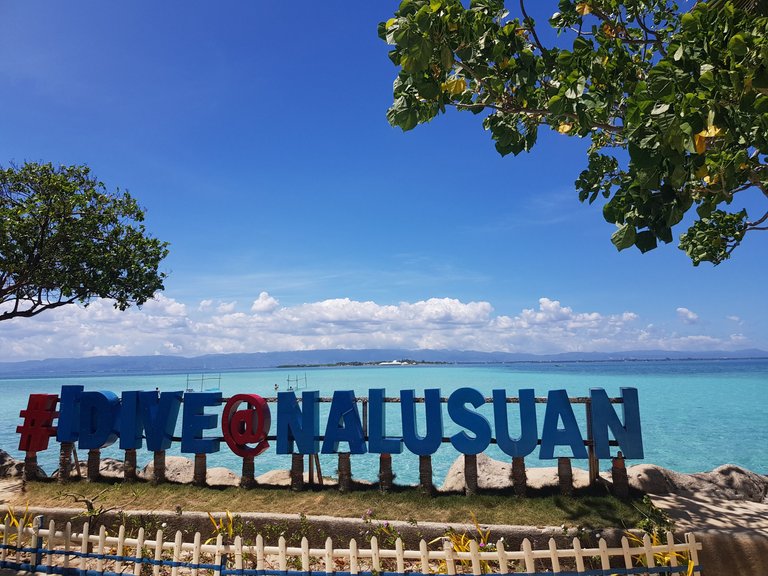 The Nalusuan sign. I've seen different photos from Instagram and the the dramatic sunset shines the island.
I just hope we could stay longer to watch the sunset. But, maybe next time.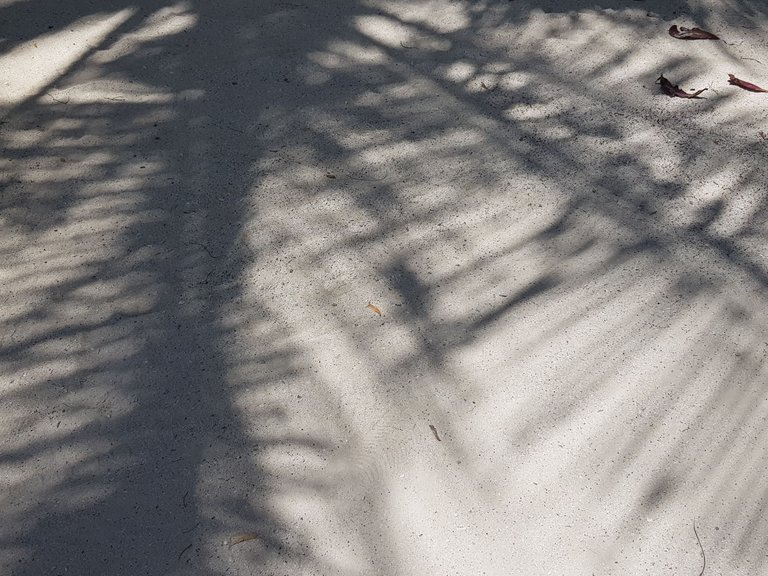 A lot of fresh buko being displayed for sale🏝️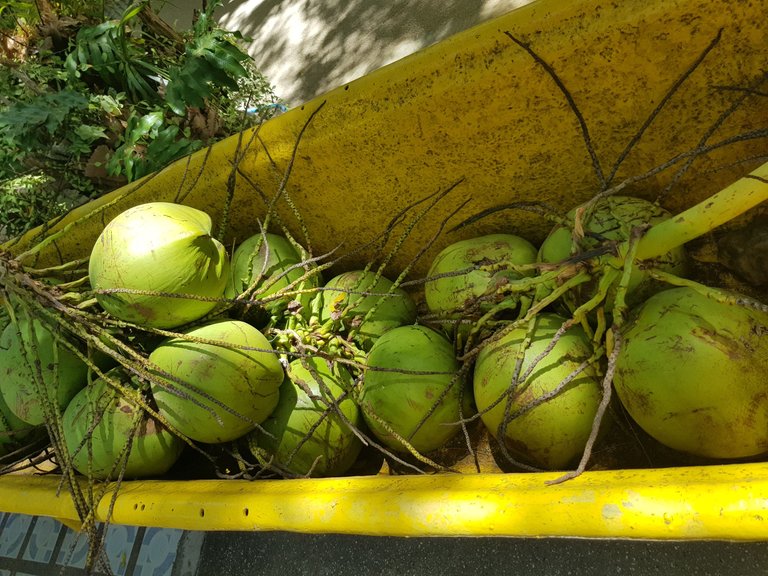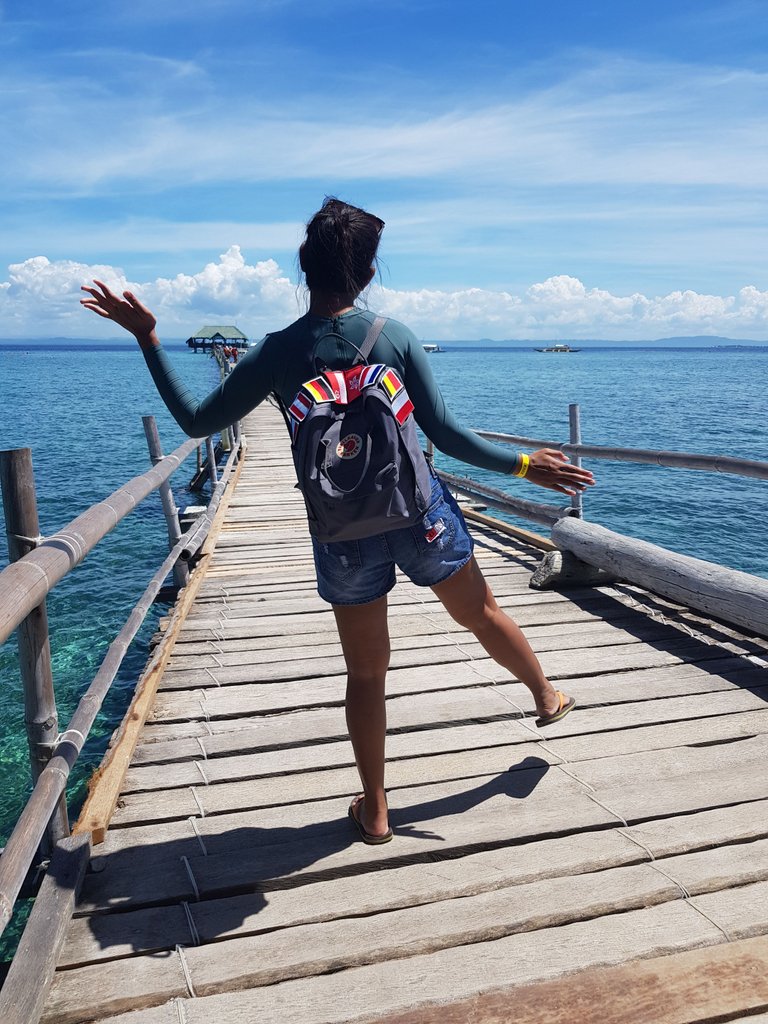 Trying to be silly 😃 Come and follow me! Tsar 😂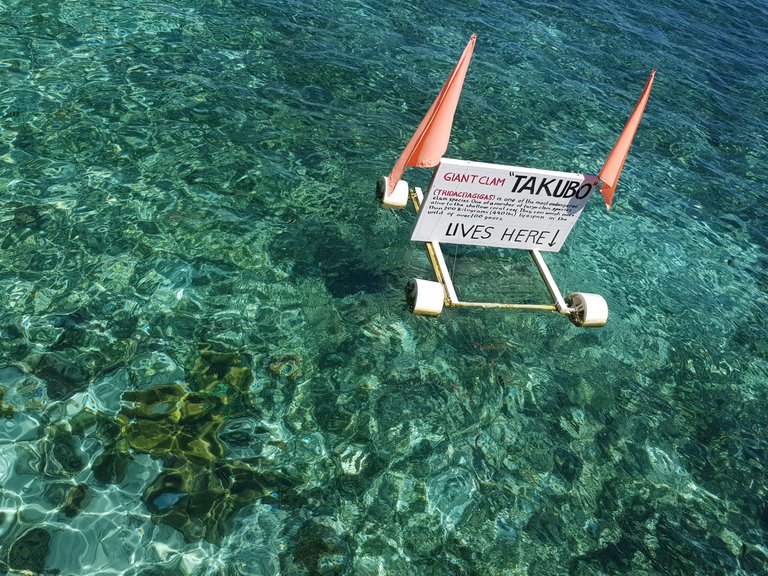 This clam is very interesting. They have it on the bridge. So, people could see it as they walk to the island. I still remember when I was snorkeling in Camiguin island where our guide lead us to the area where you can still see a lot of giant and small clams.
This small island has a lot to offer. Jet ski, diving, snorkeling and many more.
I can't wait to be back one day or even stay a night. I just want to experience the feeling of staying there and see the spectacular sunset. Of course,it would be nice if I will share it my my group of friends. That would be perfect for sure.
It was a day full of fun, tiring but one of the memory for keeps.
---
---