The Waters of Giessbach | 吉斯河瀑布和酒店美景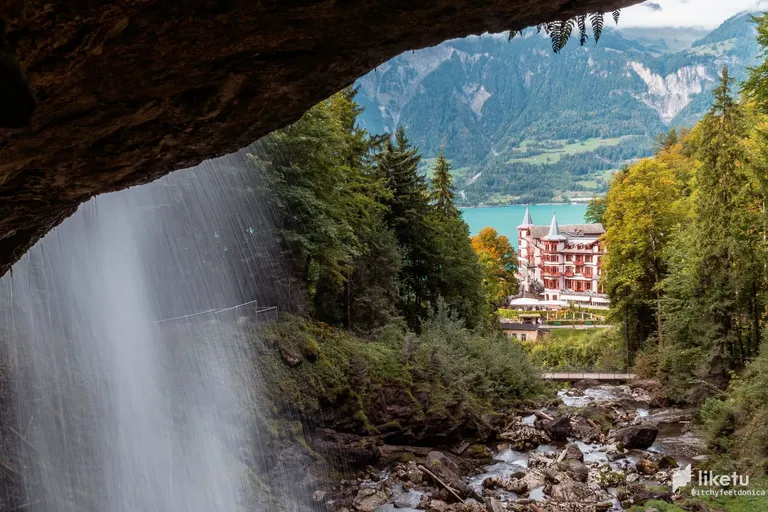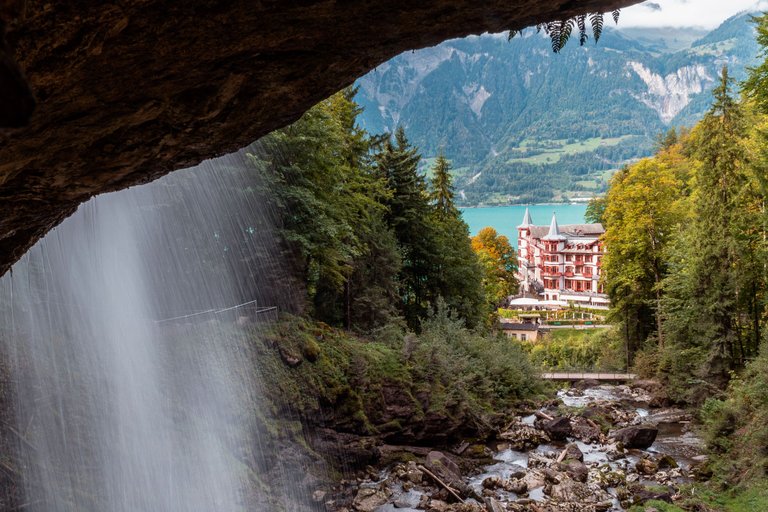 Hello, Hivers! Today I'm going to show you the Giessbach waterfall and the lake in front of it. It was inspired by Deranged Photography Contest's Water theme. He ran these contests on Liketu, with a different theme each week. If you want to participate in the fun, go check them out!
The Giessbach brook and waterfalls cascade over 500 meters from the Swiss Faulhorn valleys to Lake Brienz. The photos you see here were taken from behind a large fall, looking out at the lovely Grand Hotel Giessbach. This historic 1874 structure is located at the foothills overlooking Lake Brienz.
I stood for quite some time on the narrow platform behind the waterfall curtain, amazed by the breathtaking scenery. As you can see from these photos, I experimented with different camera settings to present the rushing water in various forms. I'm happy with the results considering I didn't have a tripod with me at the time. To borrow a trading term, I'd say having steady Diamond Hands for long exposure is critical. :)
Not only can we see the spectacular waterfall from here, but we can also see the clear stream tumbling down and the turquoise lake in the distance. That is why I titled this post "waters" rather than "waterfall." I hope you enjoy them as much as I did!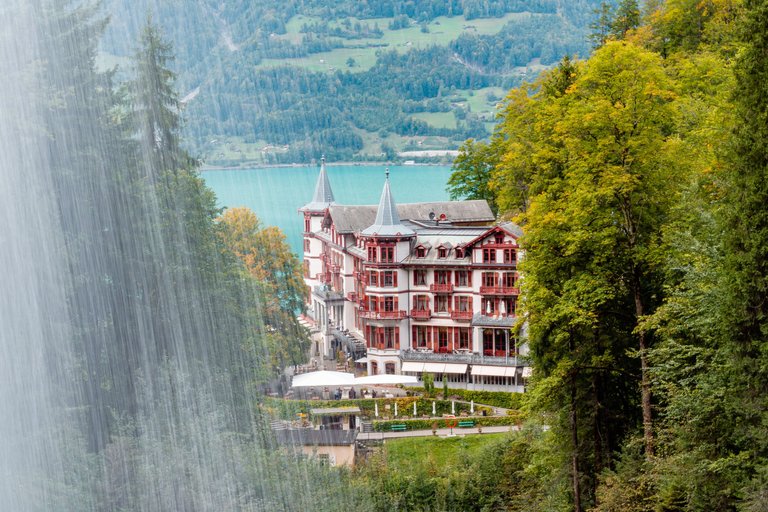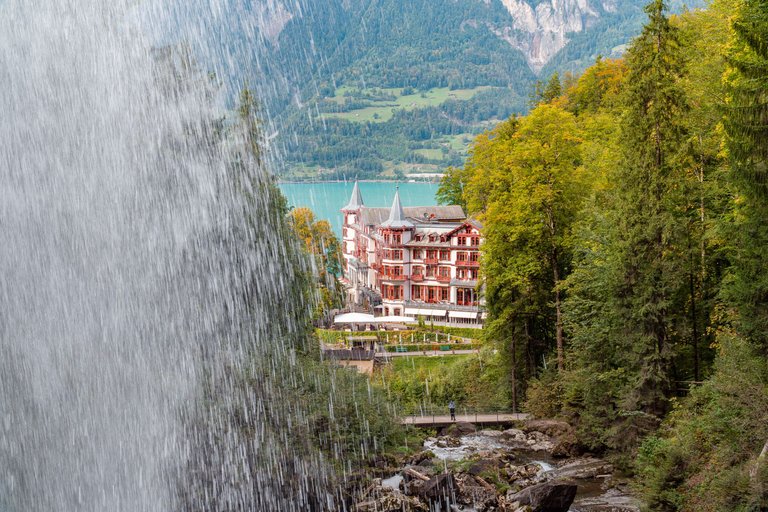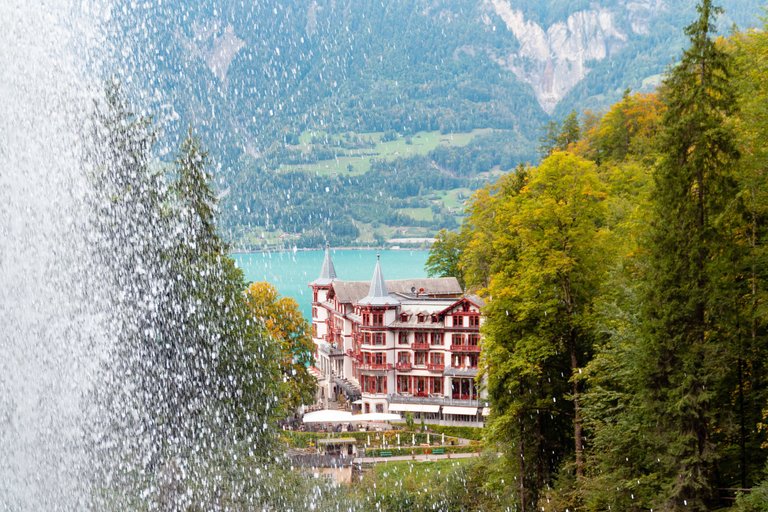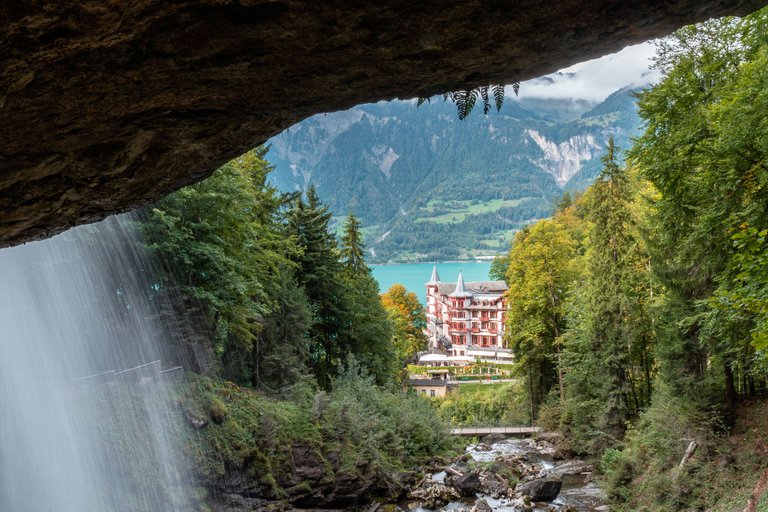 ---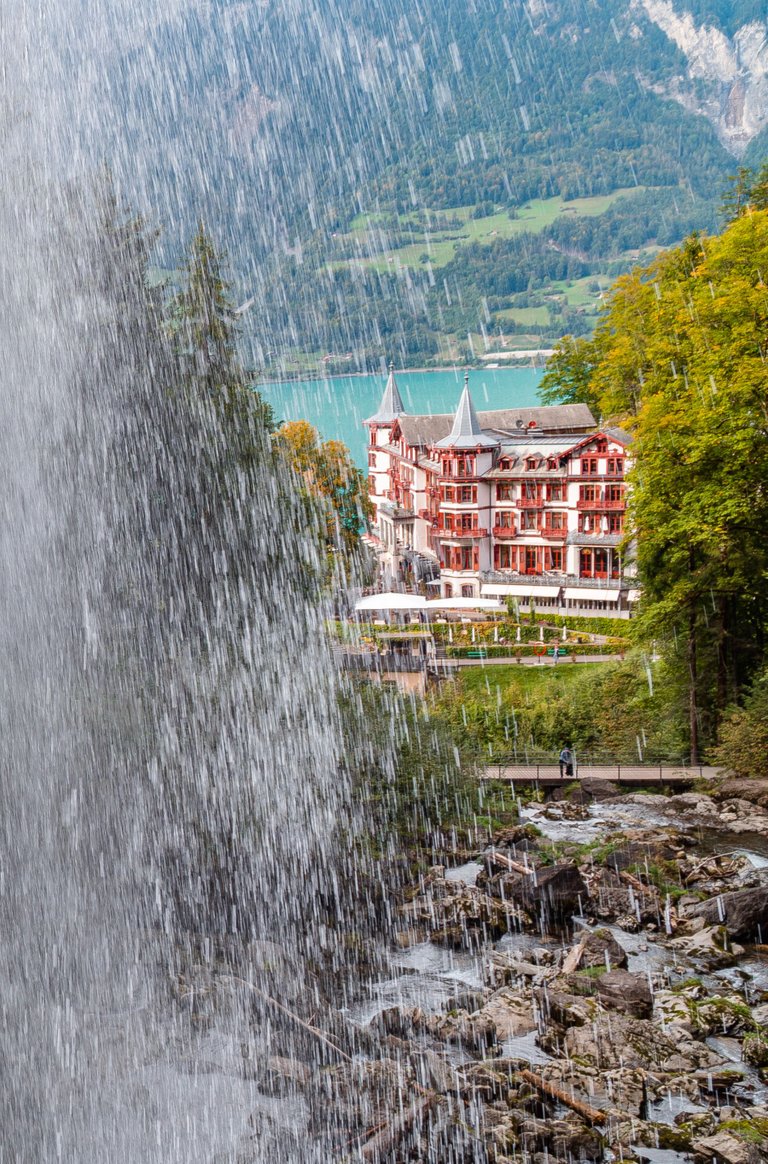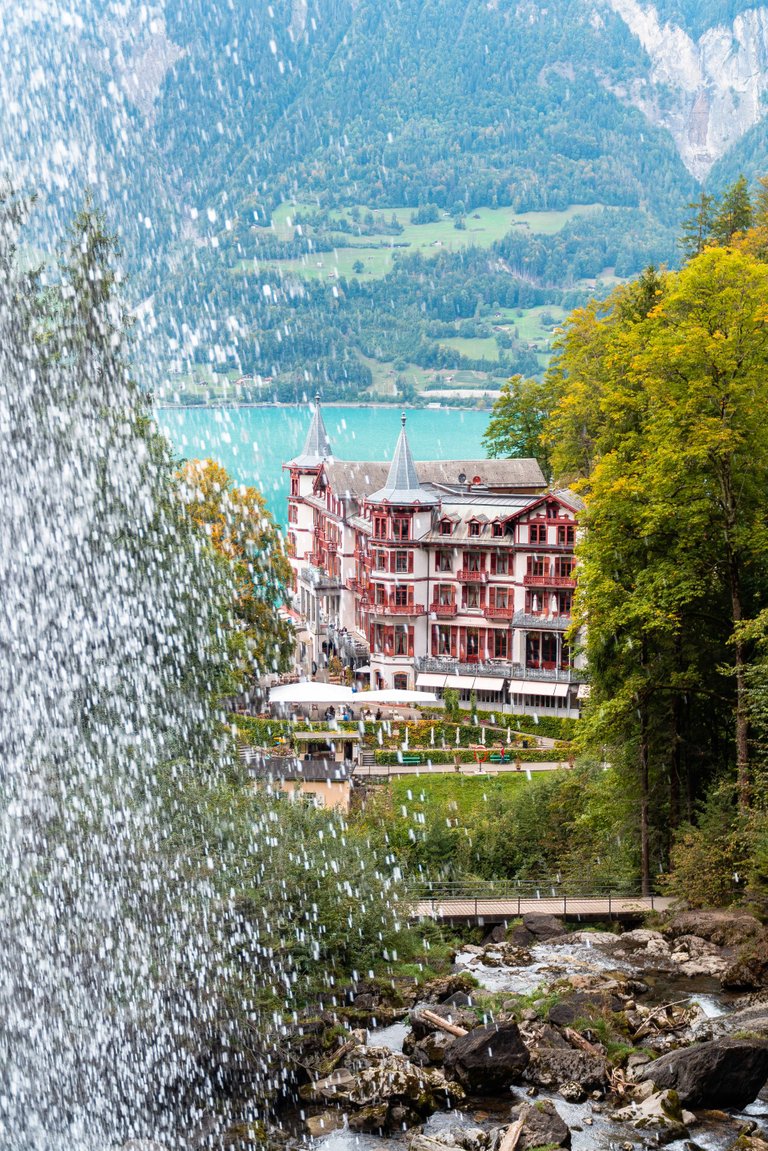 ---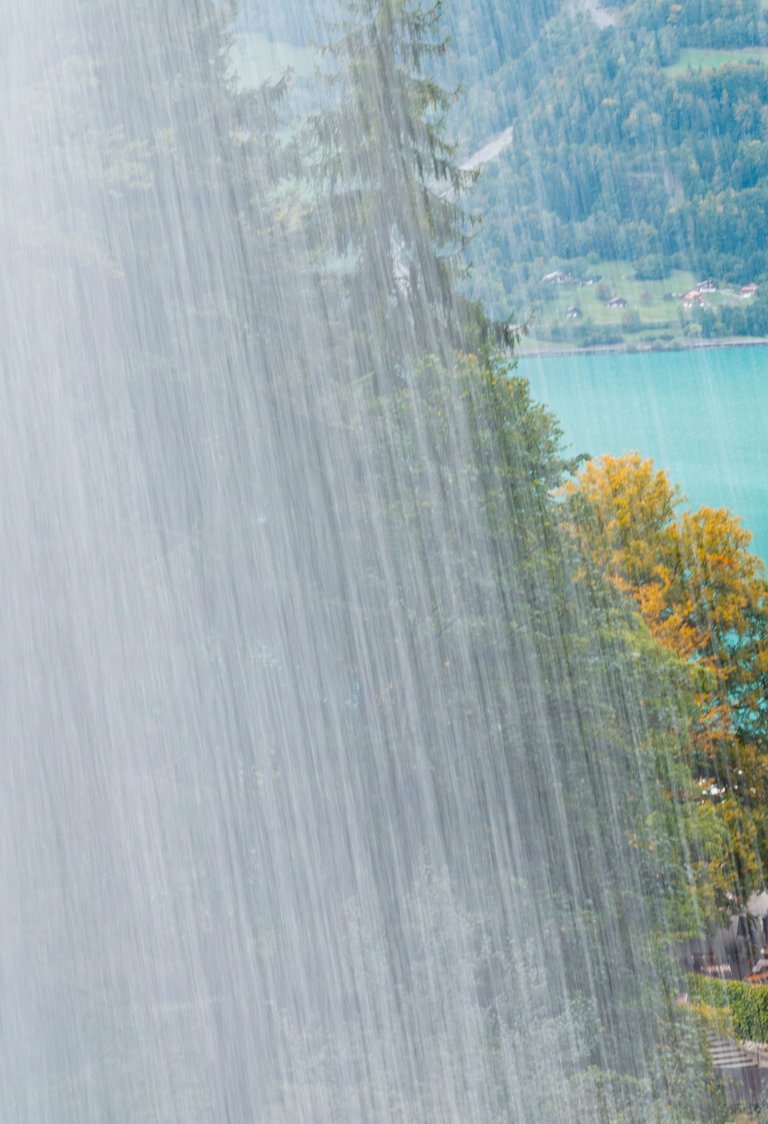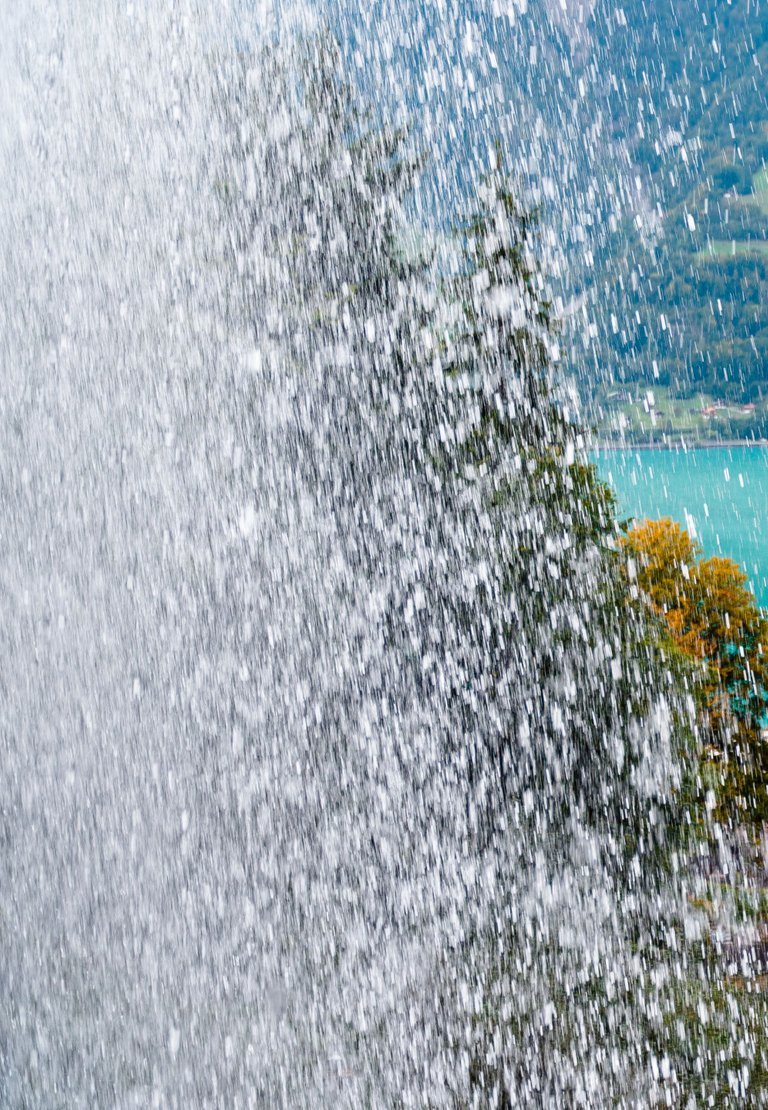 ---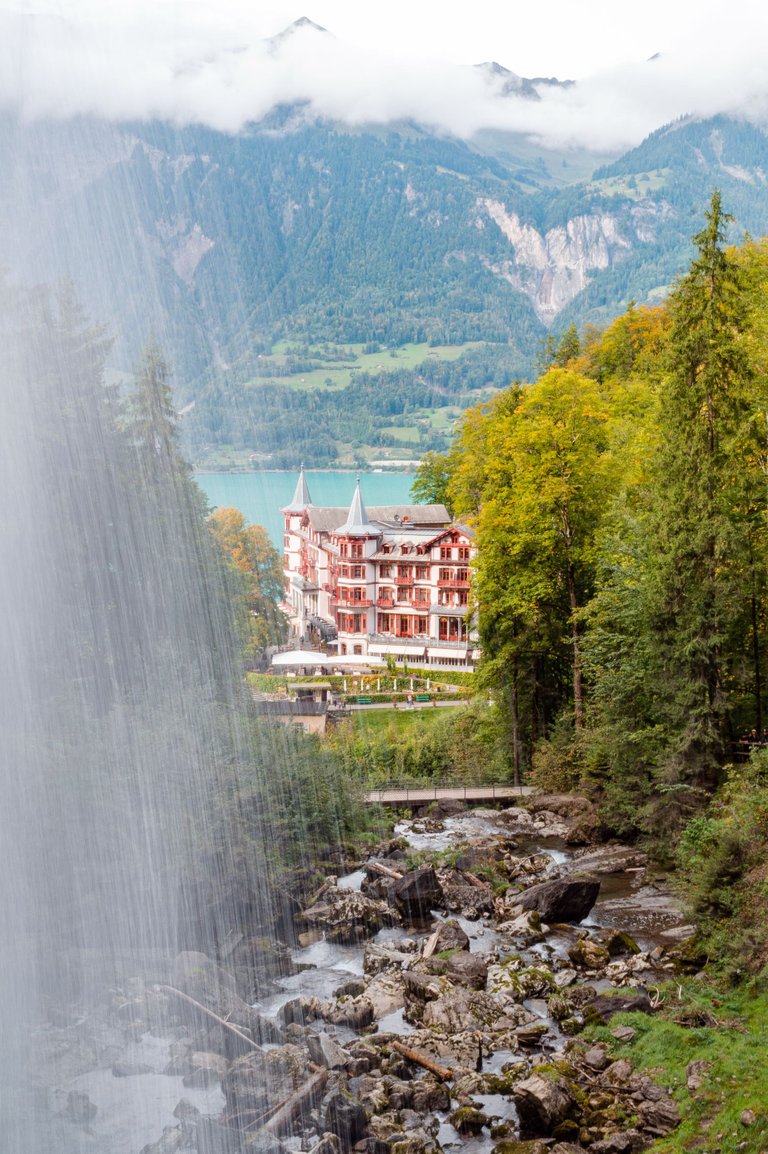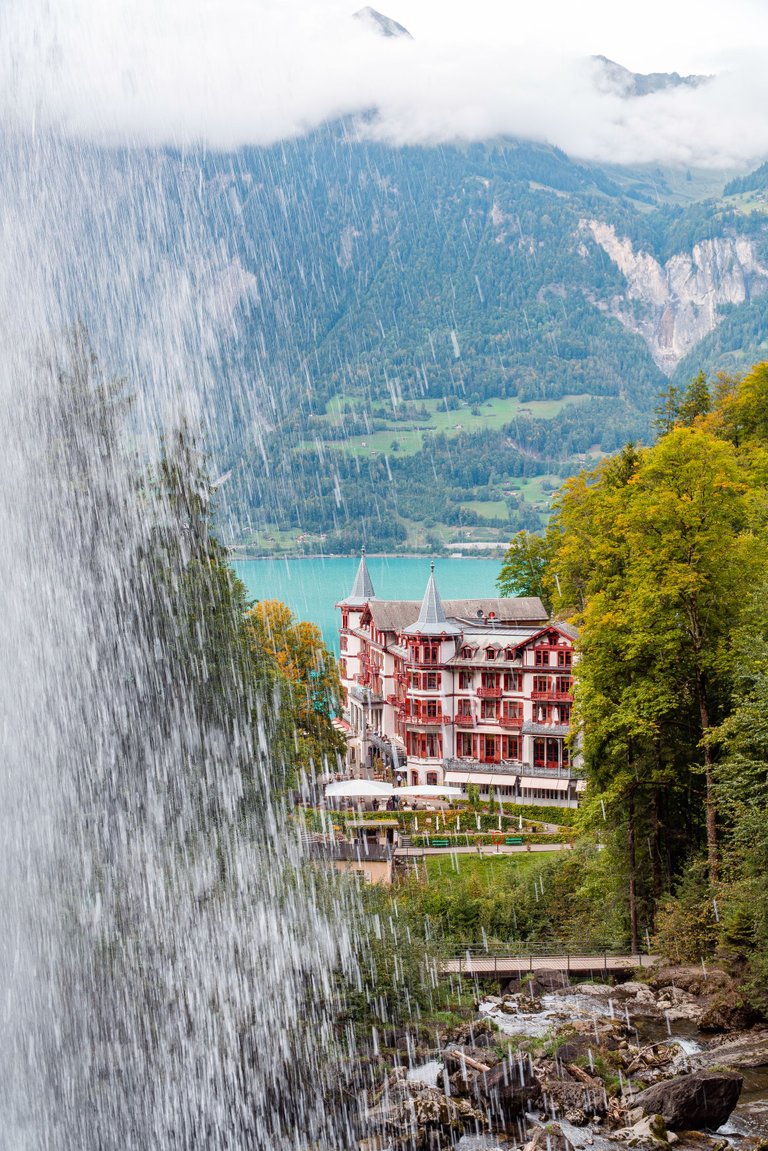 ---




我常常开玩笑说瑞士是抢钱国,因为物价很高,吃喝住之类的性价比一般,但仙境般的湖光山色却总让人觉得不虚此行,去了还想去XD。今天来分享一些布里恩茨湖边吉斯河瀑布的美景,受到Deranged在Liketu举办的主题为"水"的摄影活动的启发。
吉斯河瀑布发源于瑞士的福尔霍恩山谷,一路流过500多米,最后汇入布里恩茨湖。这些照片是我从其中一处大瀑布后面拍的,从那里可以看到湖畔的吉斯河大酒店。这座建于1874年的老建筑依山傍湖,坐拥四周的无敌美景。
我在瀑布后面窄窄的天桥上站了半天(感觉自己像是水帘洞的猴子🐒),一边欣赏这美丽的风光,一边调节相机设置来捕捉不同形态的水流。当时没有三脚架,手持长曝拍出来的这些效果还算满意,想起交易术语里的Diamond Hands钻石稳手······ 也因为hodl太稳,最近被UST坑惨,哎~说多都是泪,让我去哭一会儿先TT。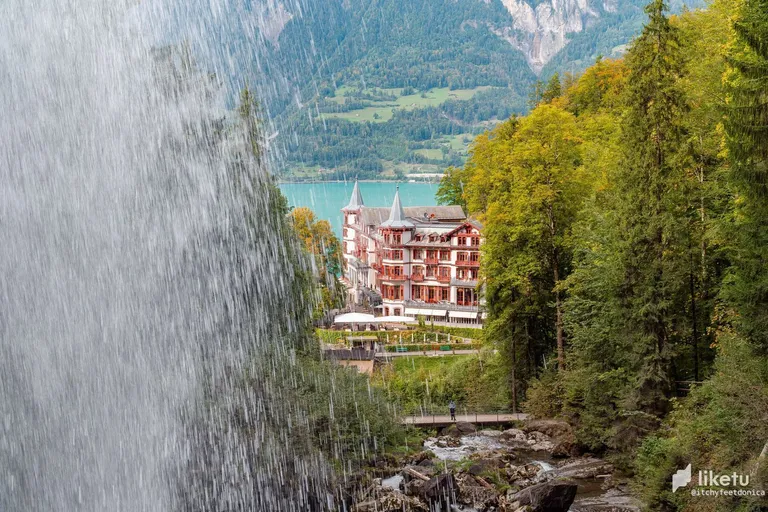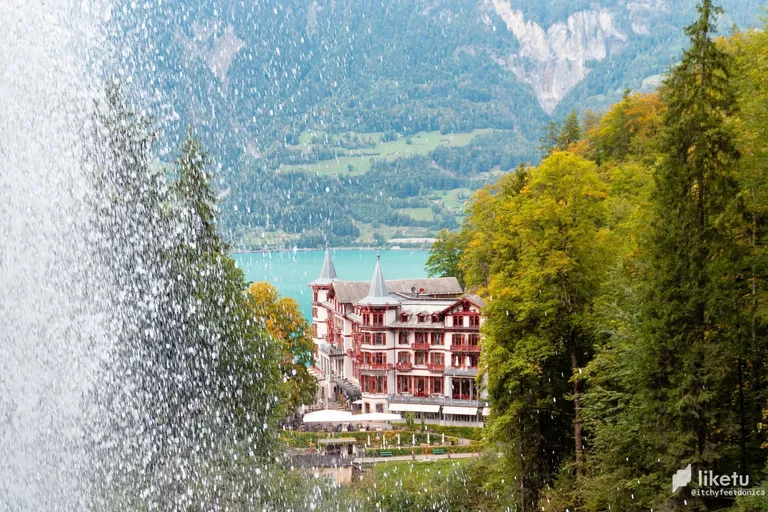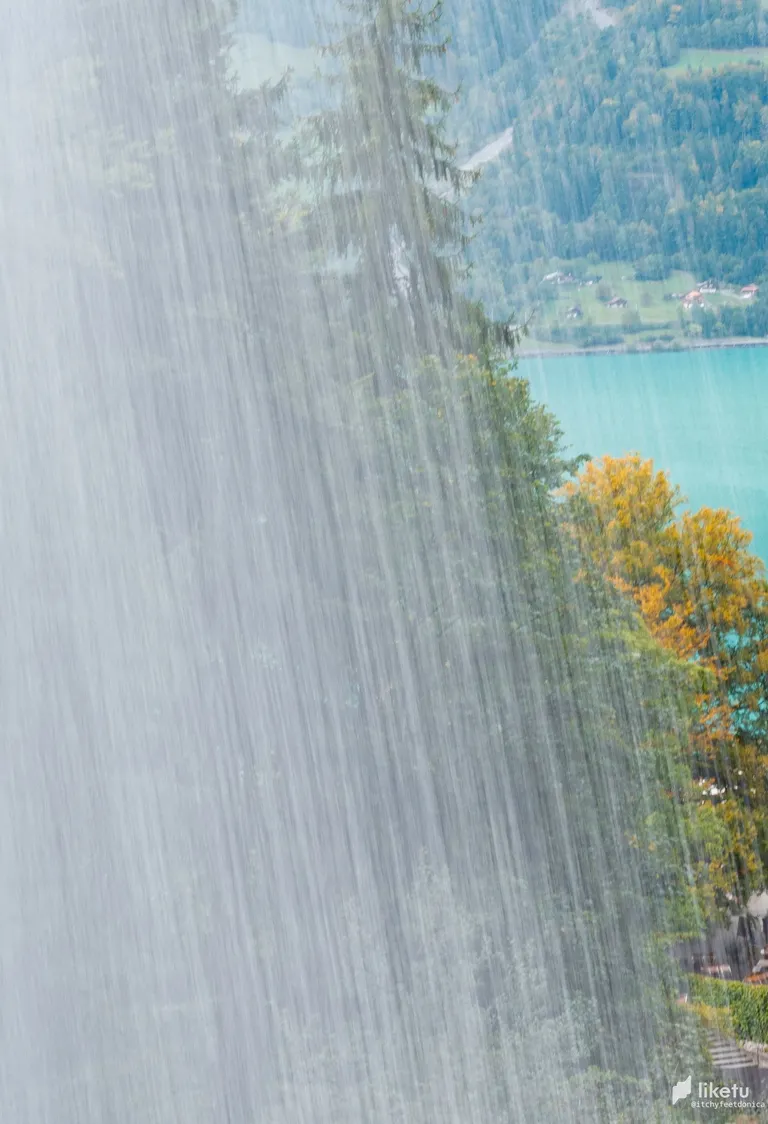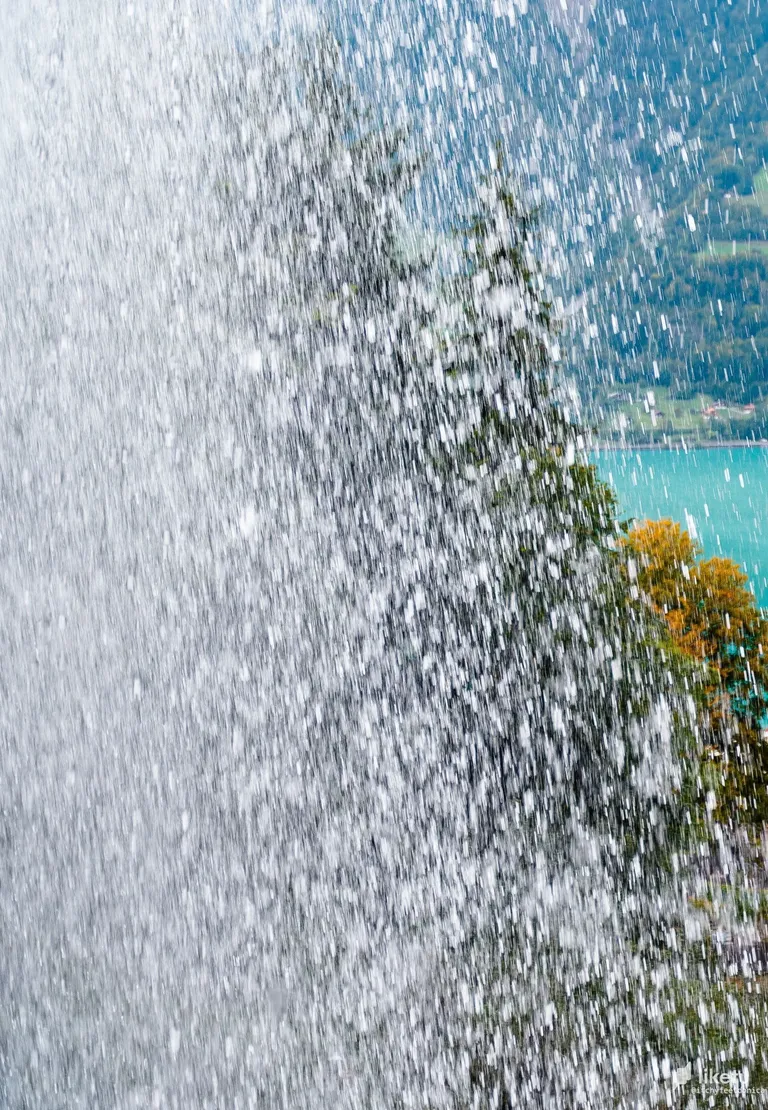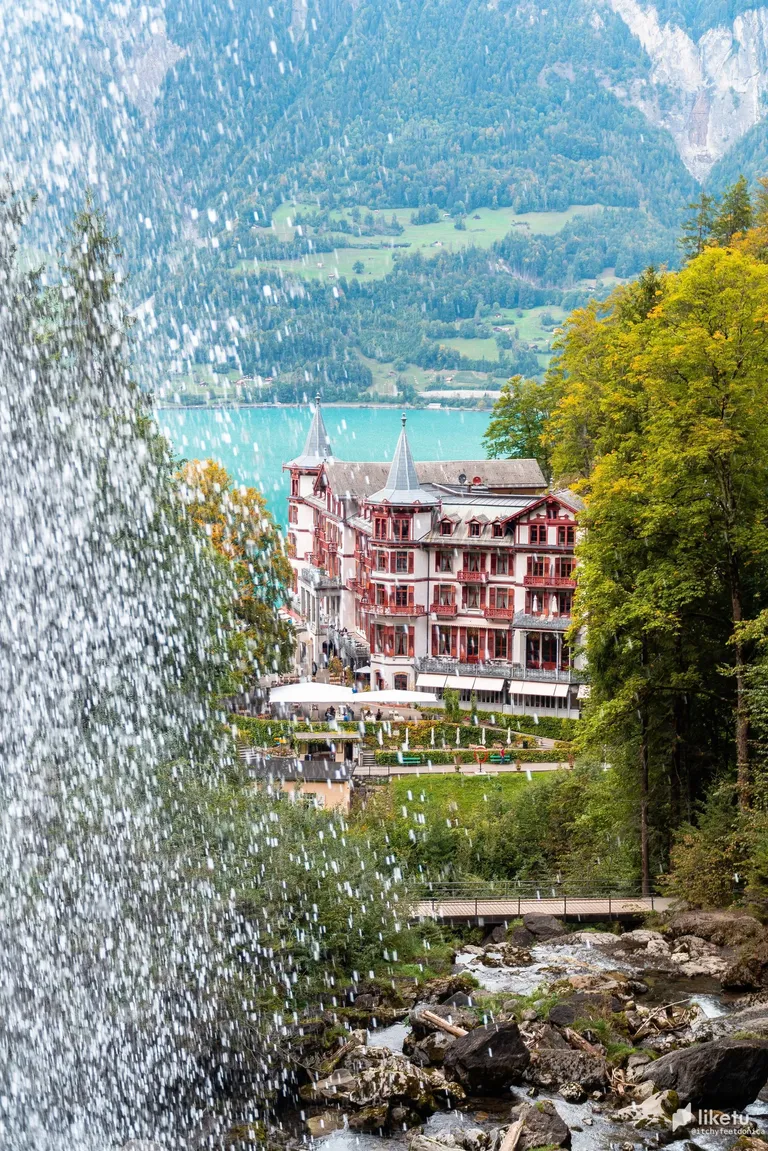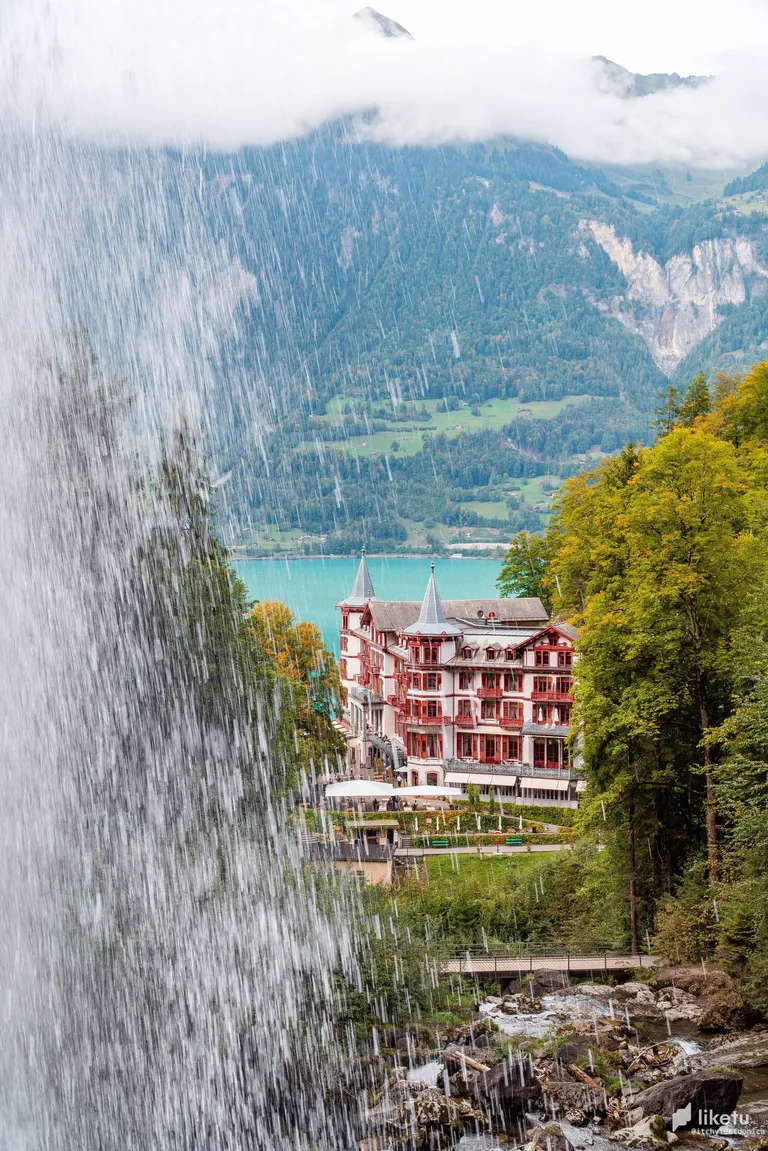 All content by @itchyfeetdonica. Thank you for visiting!
图文by Donica,谢谢来访!=)


---
For the best experience view this post on Liketu
---
---