Swarming Starlings | 野鸟飞舞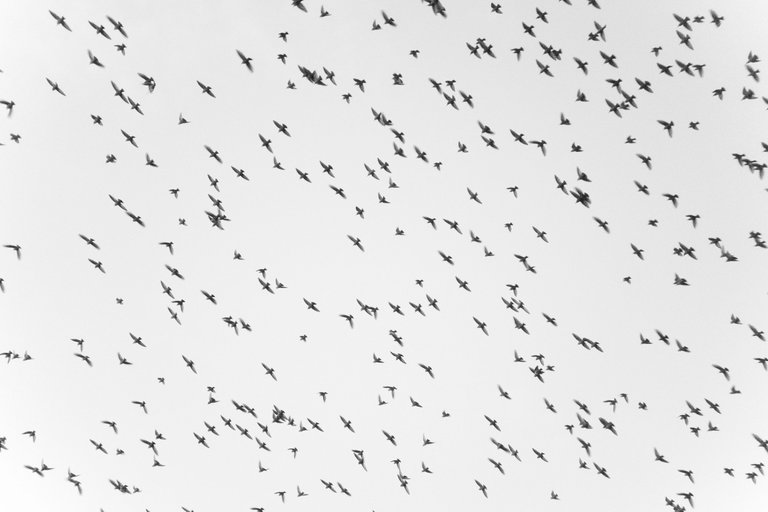 Have you ever seen a massive cloud of starlings darting across the sky? I saw it from distance a few times before, and on the way back from a road trip last week, I was lucky to capture this spectacular phenomenon up close.
These birds flew swiftly in flocks without colliding, forming a variety of shapes through their collective movements. I was fascinated by their aerial acrobatics and wondered why. Here's a Youtube video about it, if you are also interested to know:
Why Do Starlings Flock in Murmurations? by "How to Survive"
However, it's not all beauty and grace. The large groups of starlings' superpower can also be harmful, such as making disturbing noise, attacking food and energy supplies, damaging transport systems, and... burying facilities with tonnes of bird poo...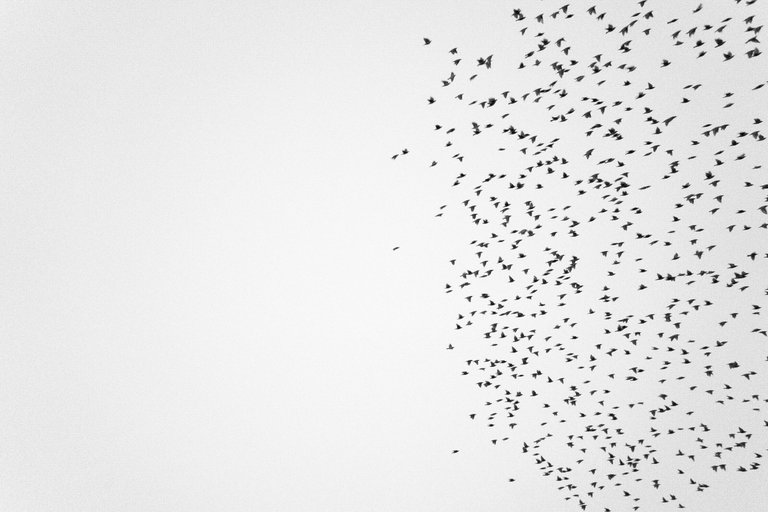 上周回来路上在法国香槟区看到一群欧洲椋鸟,黑压压几大片,在空中集体翻飞回旋,配合默契,不断变换阵形,形成各种图案,很是壮观。整个过程持续了十几分钟,我就一直站在凉飕飕的葡萄园边,追踪拍摄了全程,虽然手脚都冻僵了,还是被这奇妙的场面所震撼。而这些表演空中杂技的庞大鸟群也会给我们人类带来麻烦,比如产生噪音、损害作物和交通。


Here is a compressed gif made from my video clip:
下面是我手机拍的视频里截取的压缩动图:



Somehow, the swarming starlings remind me of "Flight of the Bumblebee" :D, and below is a live performance from WANG Yujia, a Chinese pianist I adore. I also like the versions by György Cziffra and Arcadi Volodos (only music in these 2 videos).
这场面让我想到《野蜂飞舞》,这里贴来王羽佳演奏的版本,可以配合动图来听:D。齐夫拉和瓦洛多斯的版本也很棒,都是钢琴奇才。


More photos:
更多照片: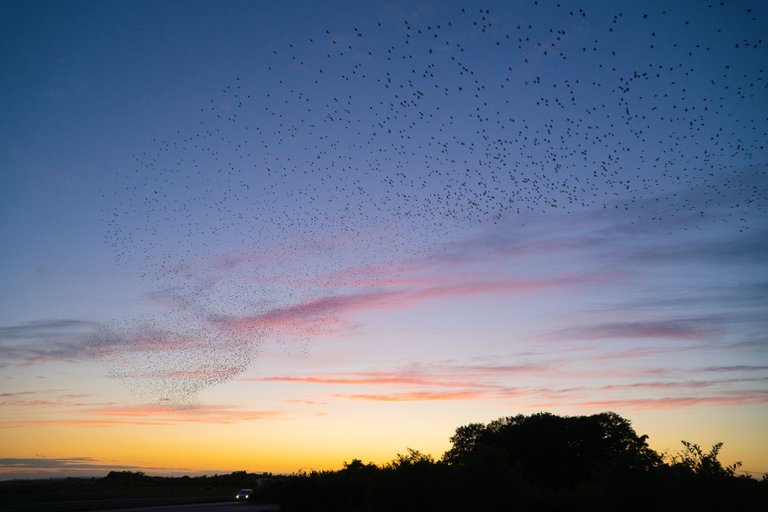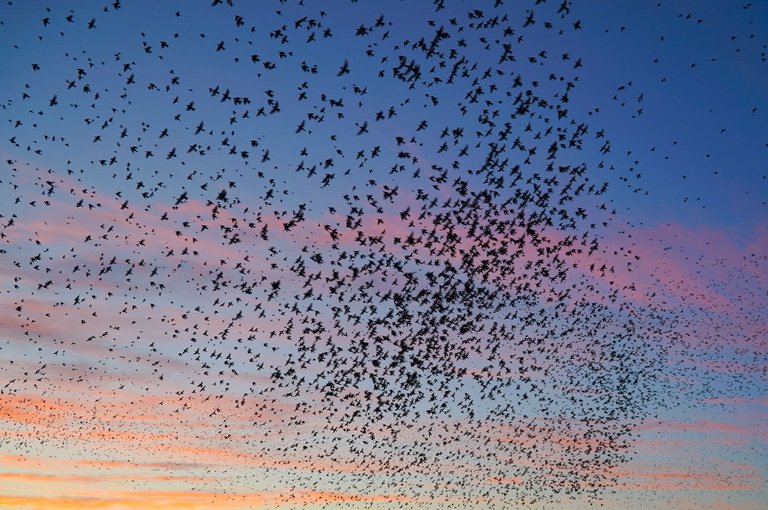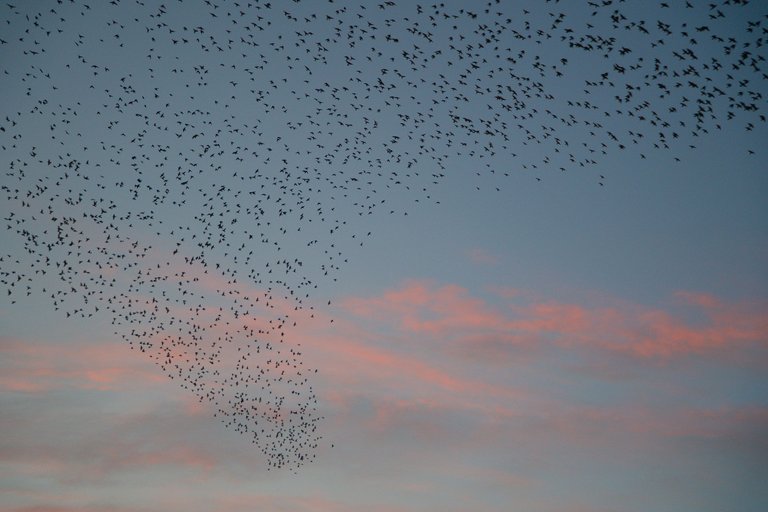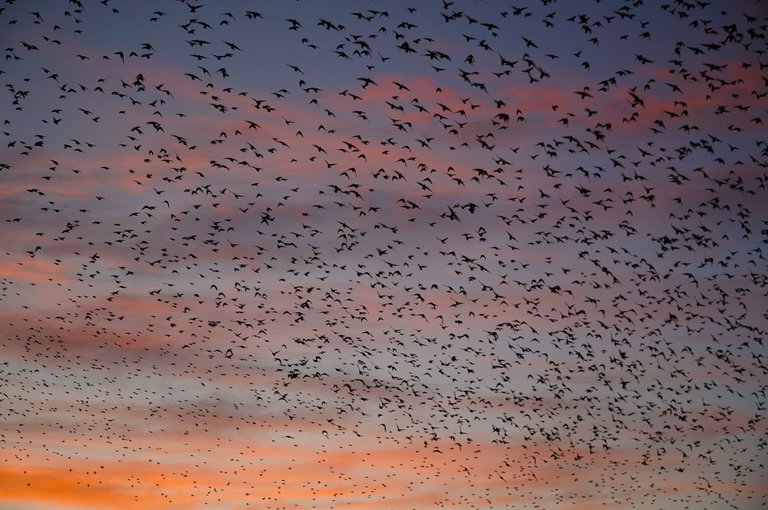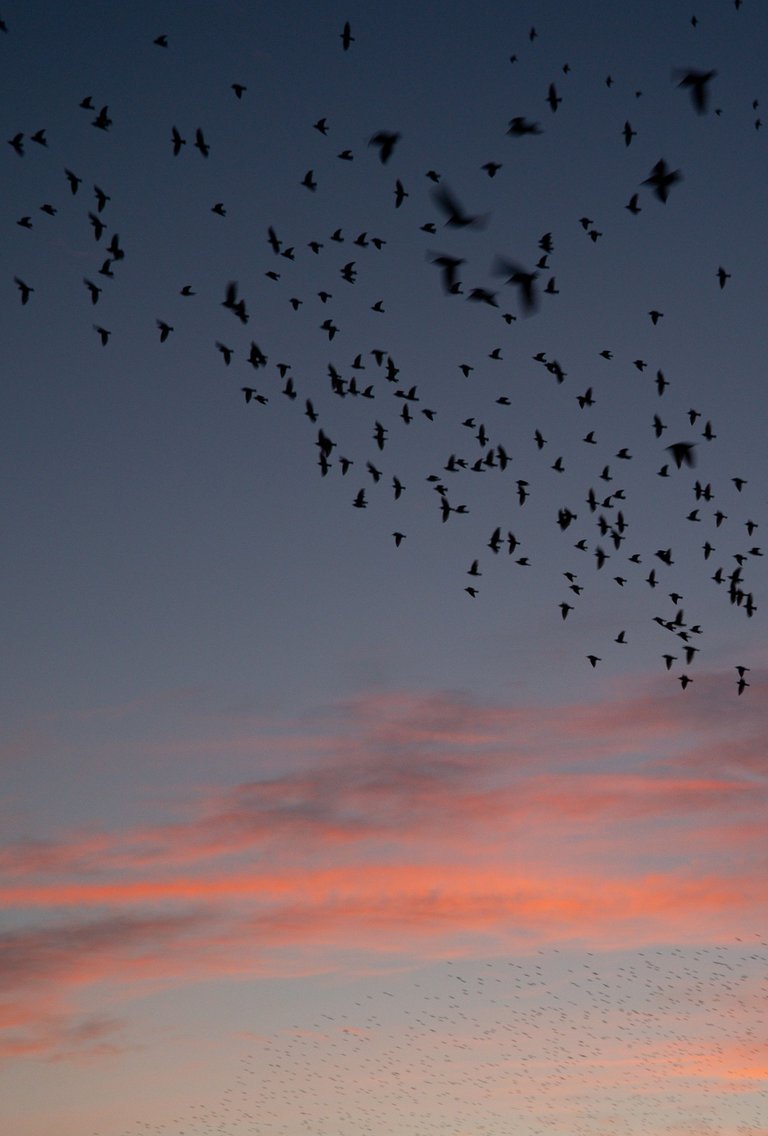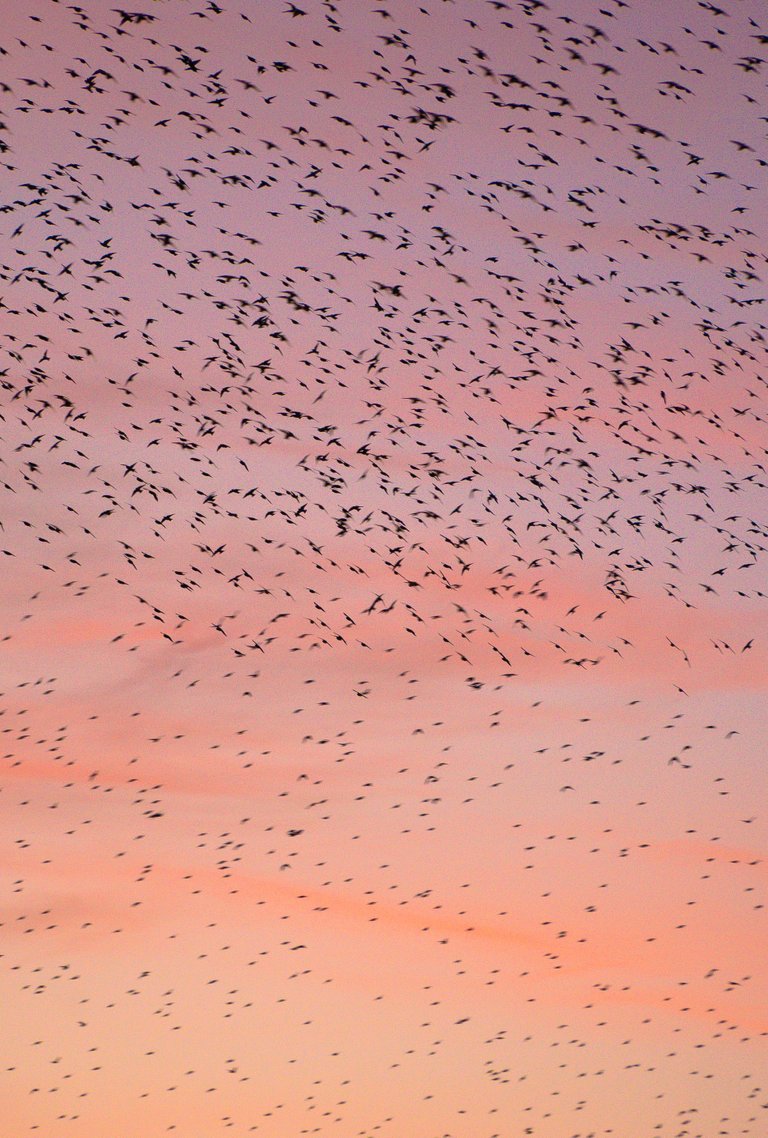 ---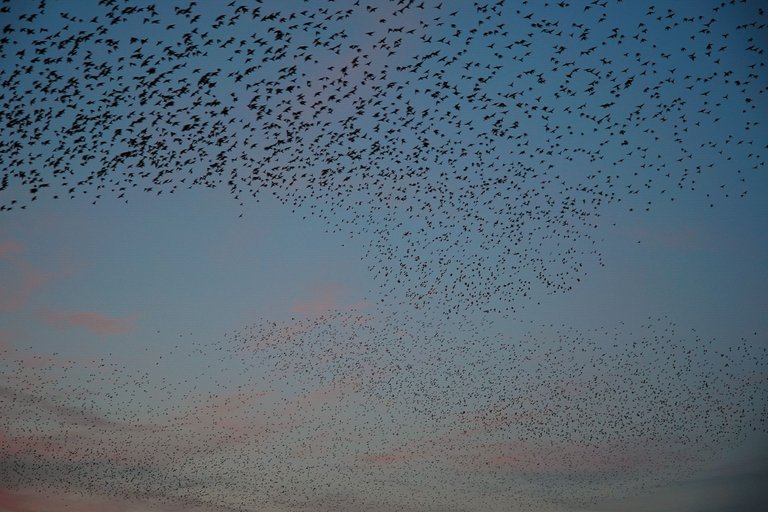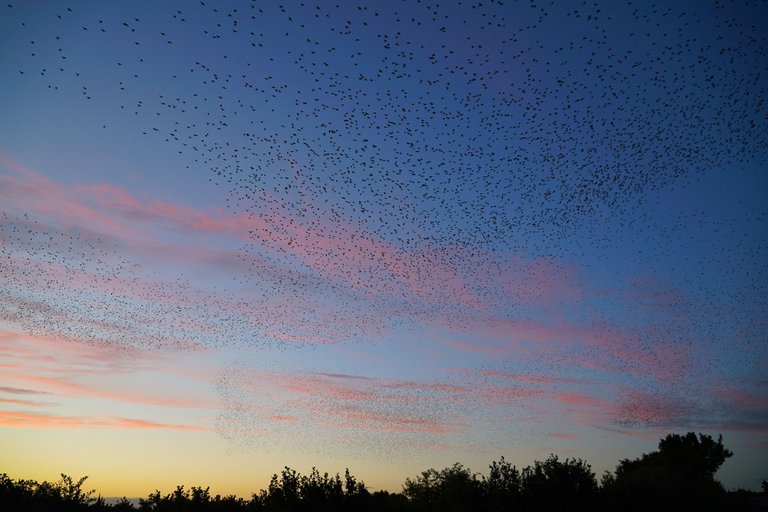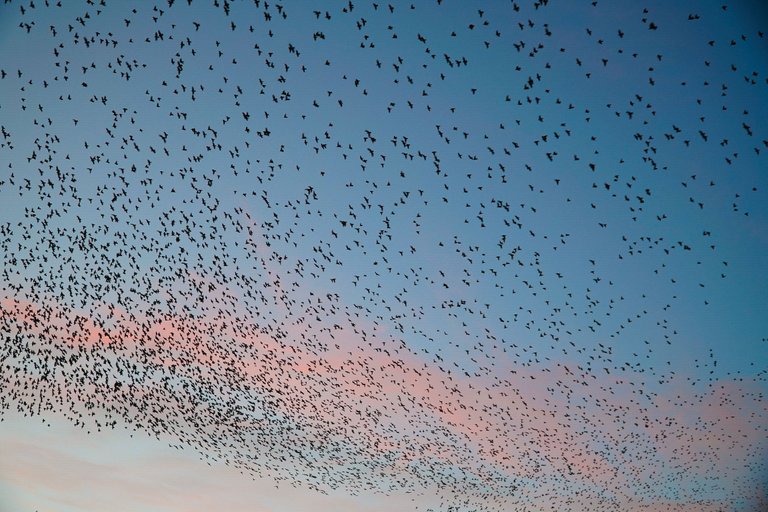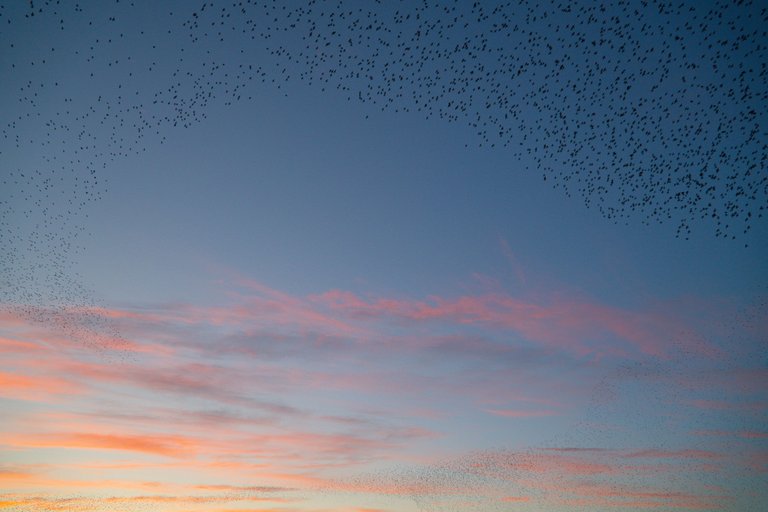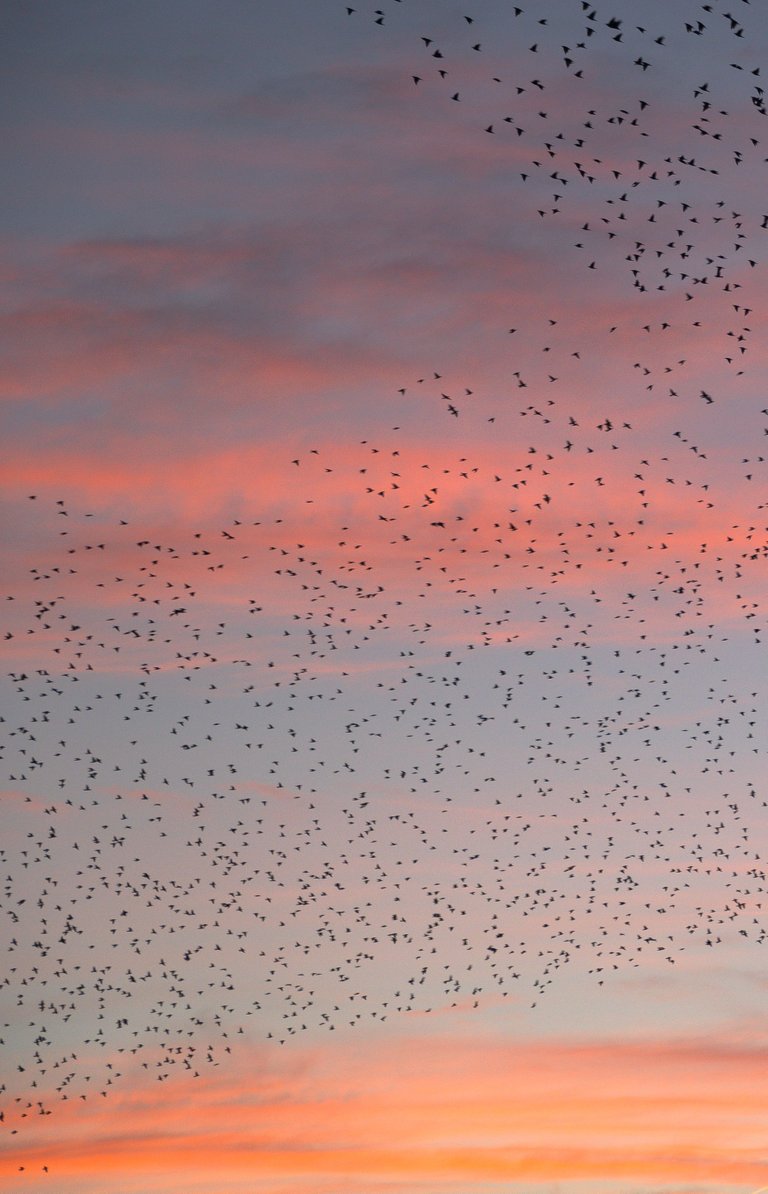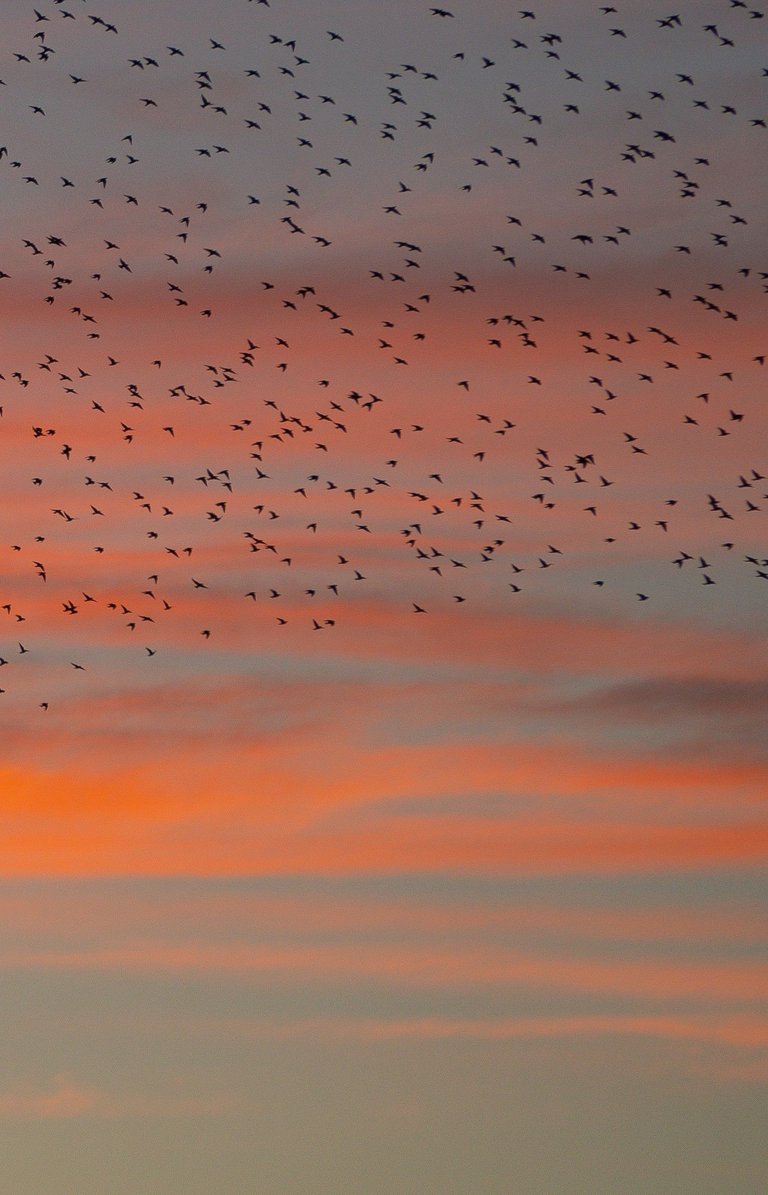 ---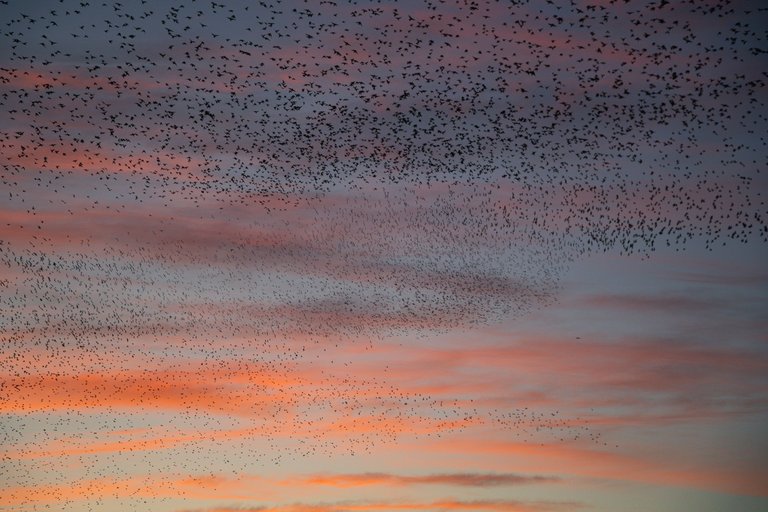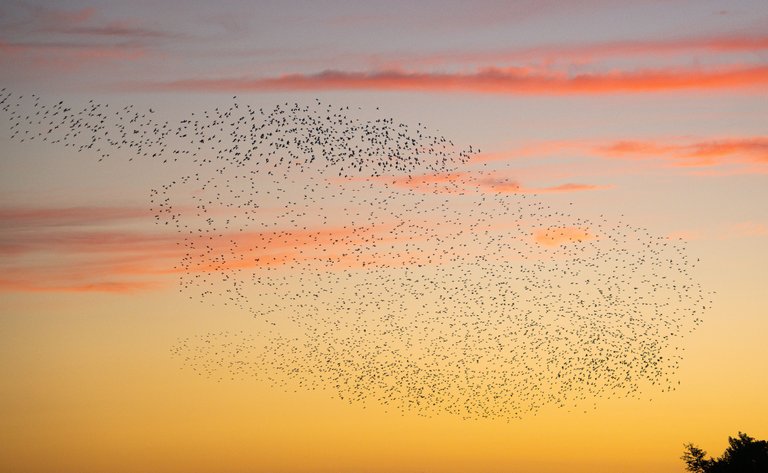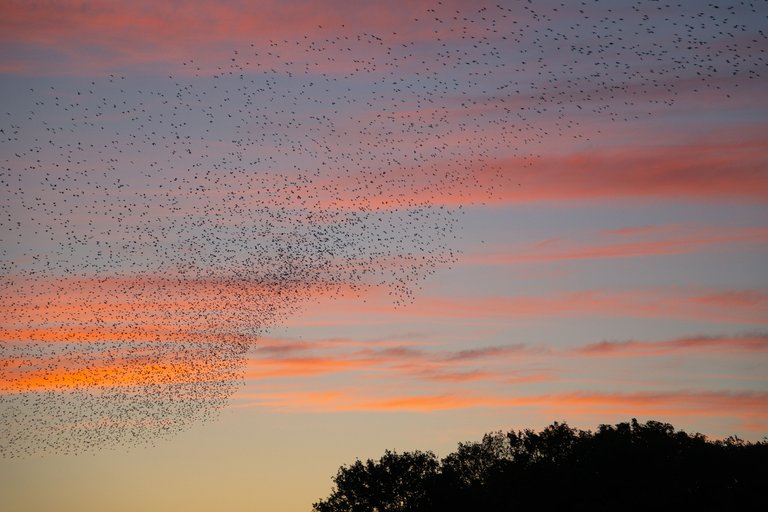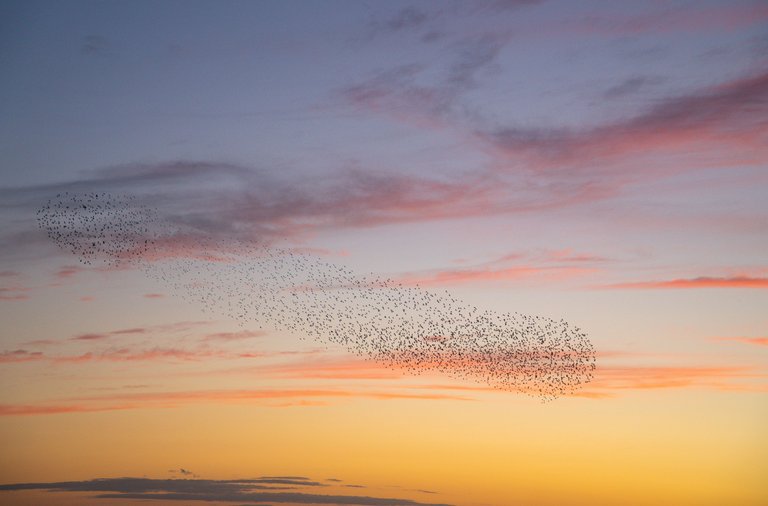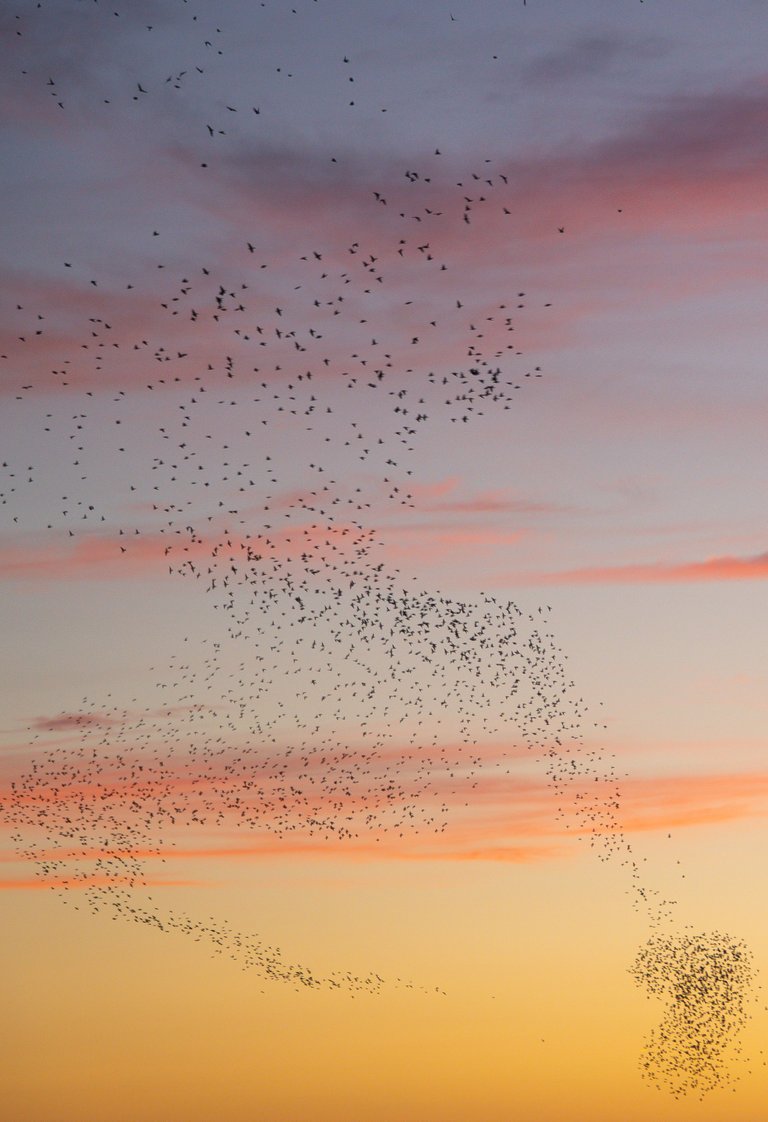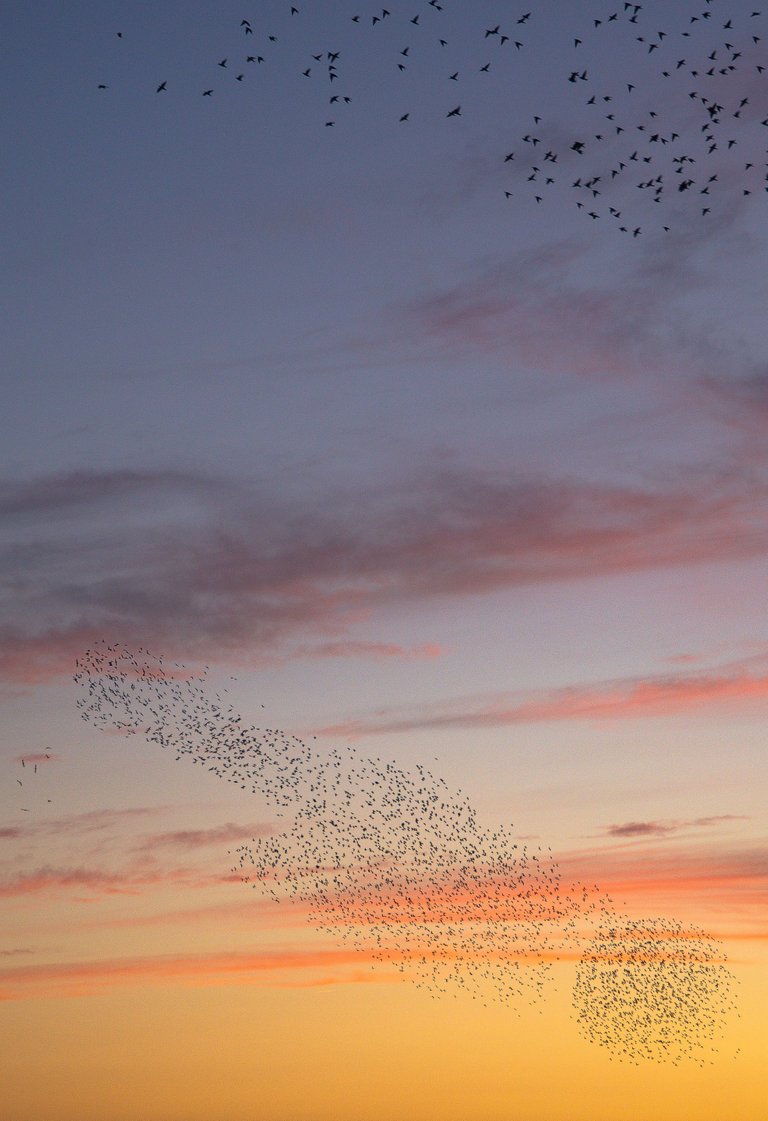 ---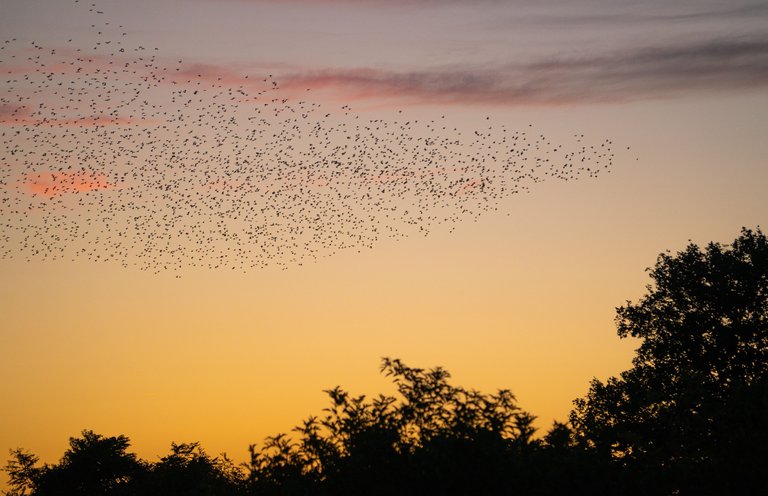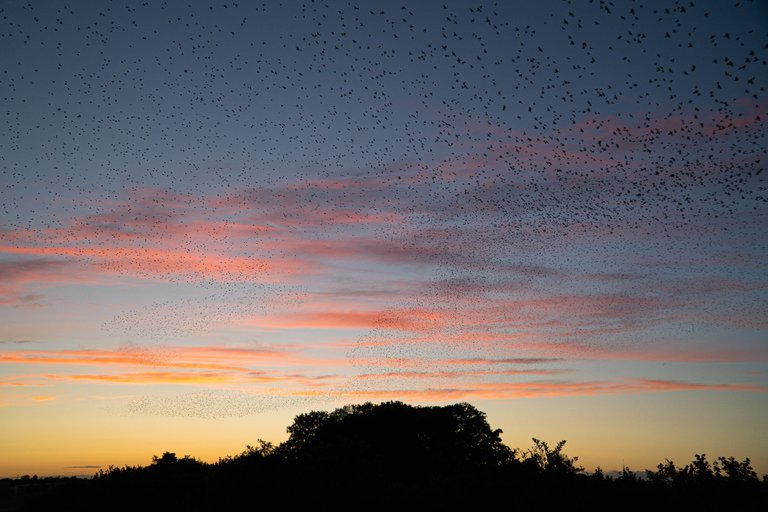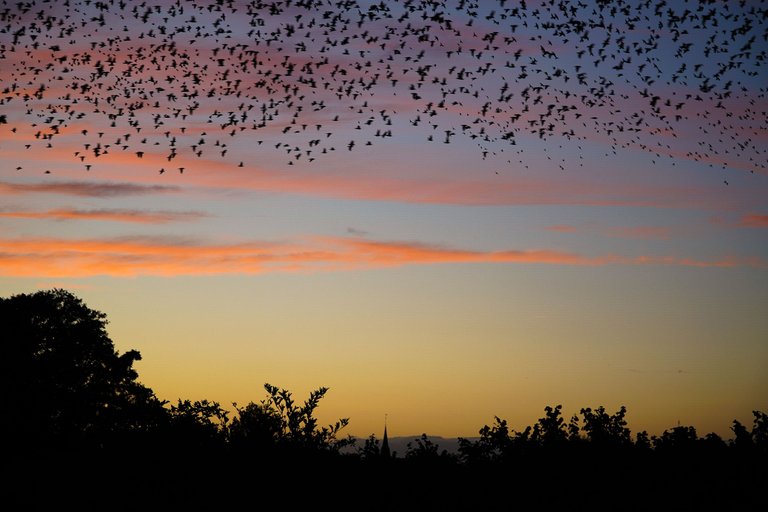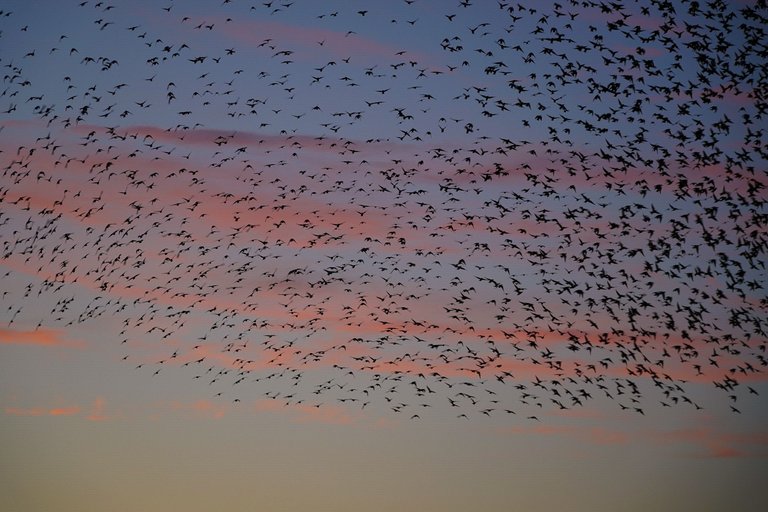 photos and gif by @itchyfeetdonica
图文 by Donica

---
---
---