Sherlock Holmes Falls | 福尔摩斯瀑布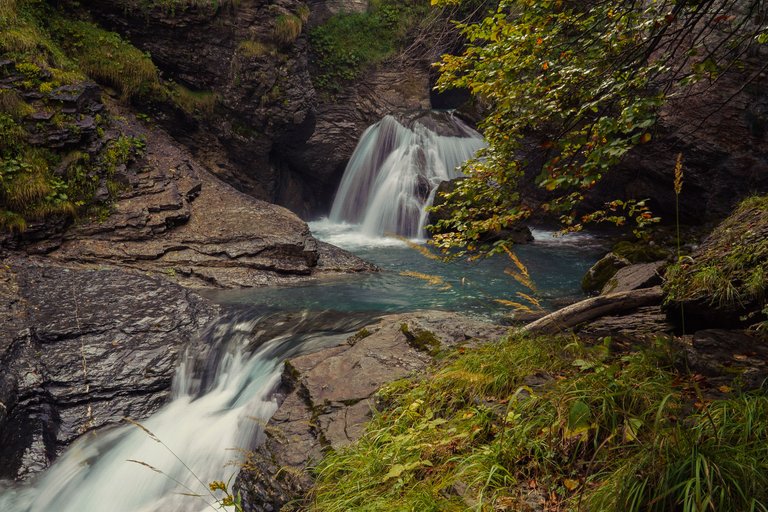 The Reichenbach Falls is a large waterfall near the village of Meiringen in Switzerland. It's known as the location where the famous Sherlock Holmes fights with Moriarty in "The Final Problem" of Arthur Conan Doyle's 1893 novel. During a visit, the author was so impressed by the waterfall that he decided to let his fictional character "die" there. The inspired 2012 BBC drama Sherlock decided to play on the name and called one of its episodes "The Reichenbach Fall".
Earlier in 1804, the English Romantic artist J.M.W. Turner was also impressed, and he decided to paint "The Great Fall of the Reichenbach, in the Valley of Hasle, Switzerland" in watercolour.
I visited the waterfall last month and was impressed too, so I decided to share my photos here with you. :) Sorry, no novel heroes or artistic paintings here... This cascade of seven tiers drops over a total height of about 250 metres. Its upper falls the Grand Reichenbach Fall is 110 metres, the tallest segment and one of the highest waterfalls in the Alps. There's a historical funicular (opened in 1899) going up to a viewing platform, but the hiking trail without it was quite mild to do. For me, walking through lush forests with the rushing water sound and negative ions is always an unmissable experience.


莱辛巴赫瀑布是瑞士阿尔卑斯山区迈林根附近的一处大瀑布,因为《福尔摩斯探案集》里福尔摩斯和莫里亚蒂共同坠入这个瀑布深处而闻名。据说柯南道尔当年看到这瀑布后大为惊叹,决定让自己小说的主角假死此处。英国国宝级浪漫主义风景画家威廉·特纳看到这瀑布后也大为惊叹(其实他比柯南道尔早了几十年),曾以此为主题,创作了水彩画。又过了一百多年,我看到这瀑布后同样大为惊叹,但是不好意思,没有侦探小说和风景绘画 :D,就来分享些在那里拍的照片吧。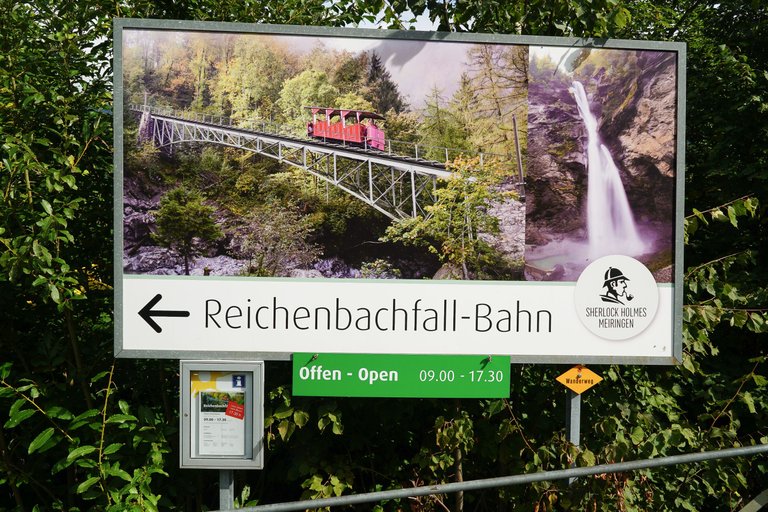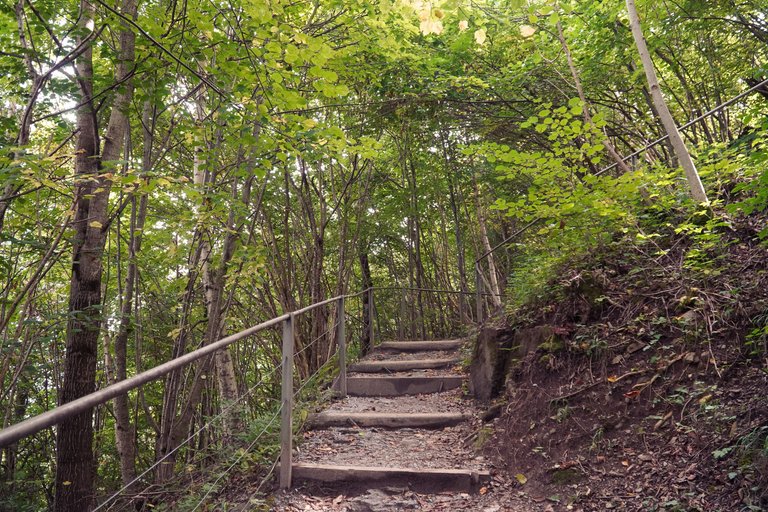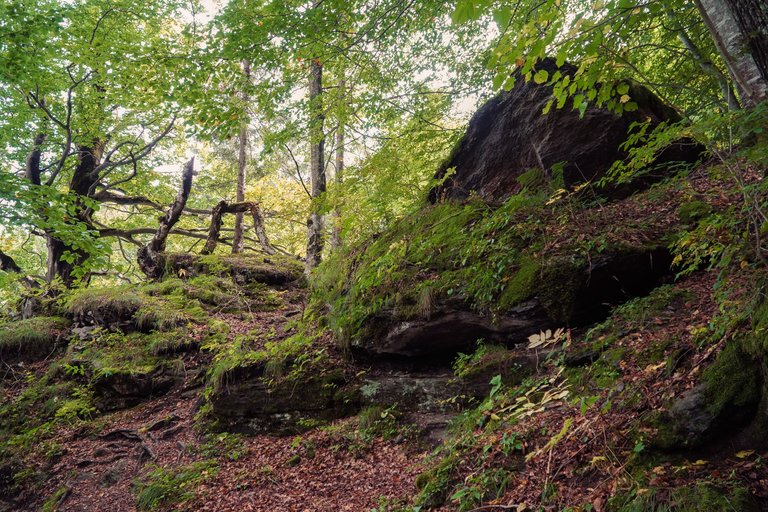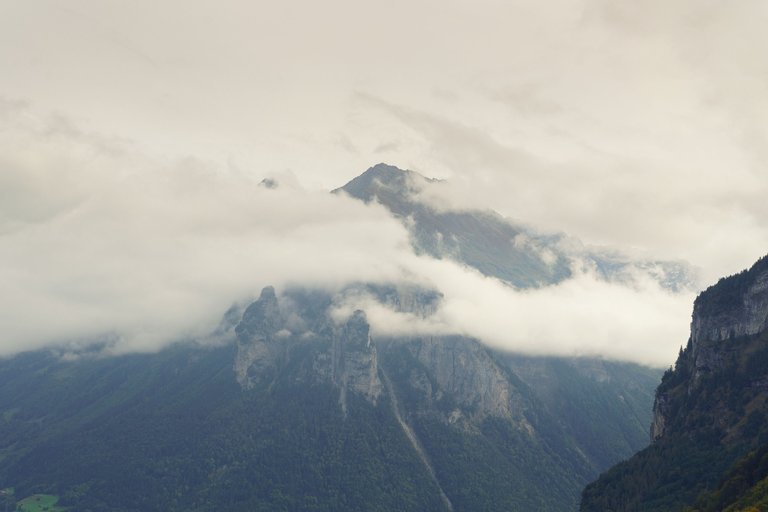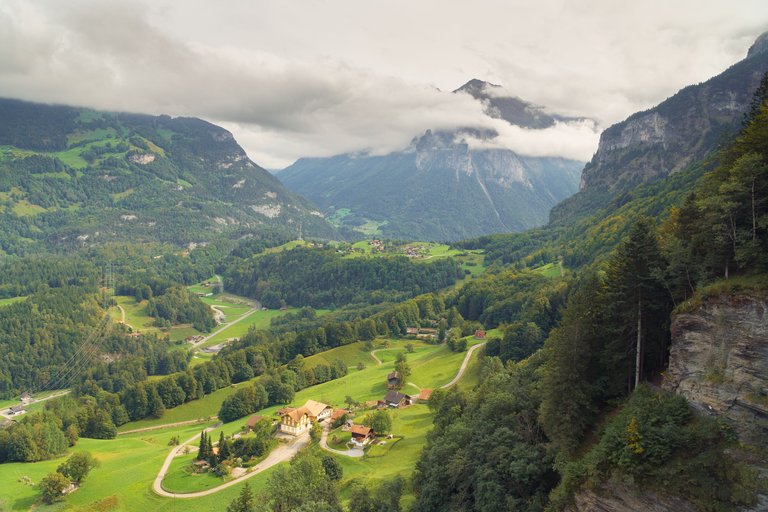 ---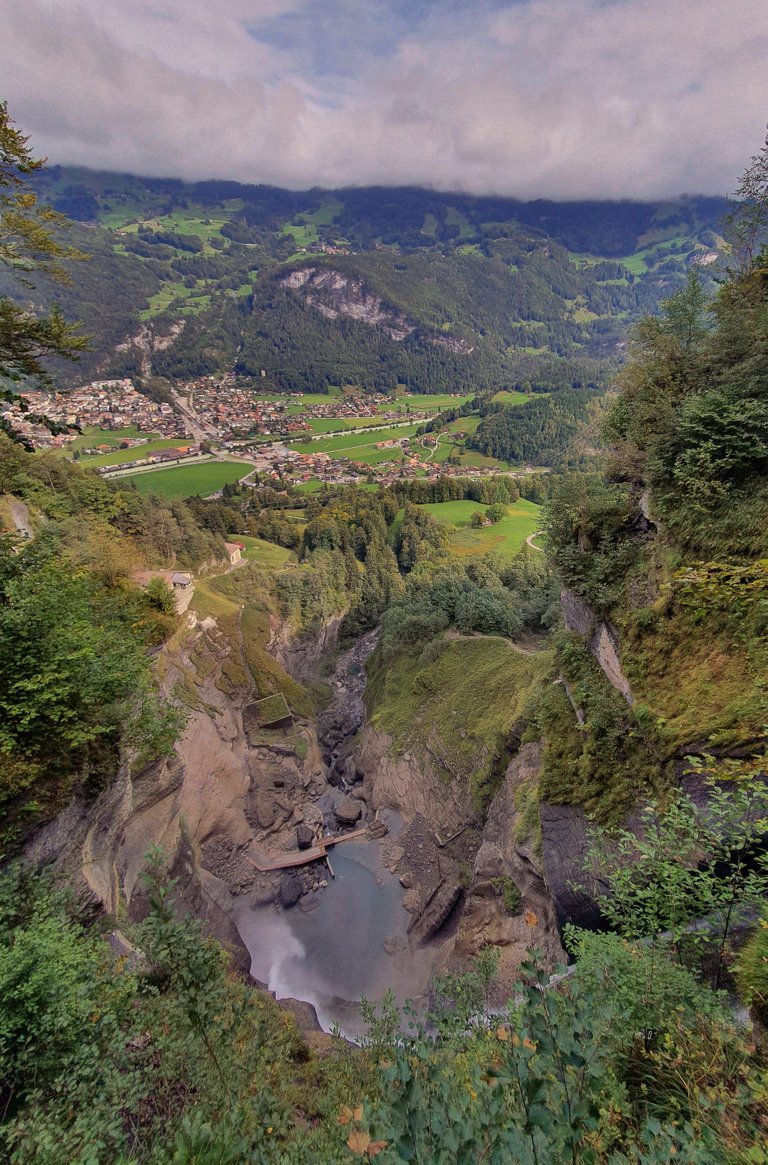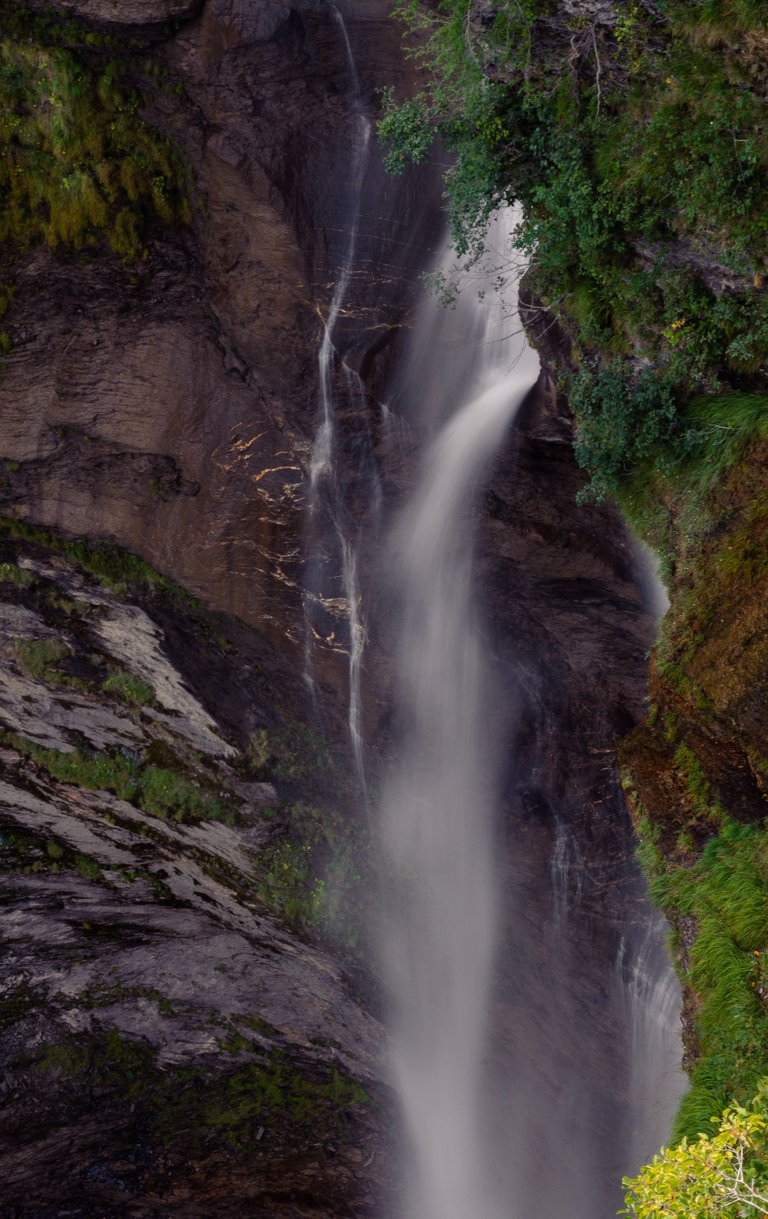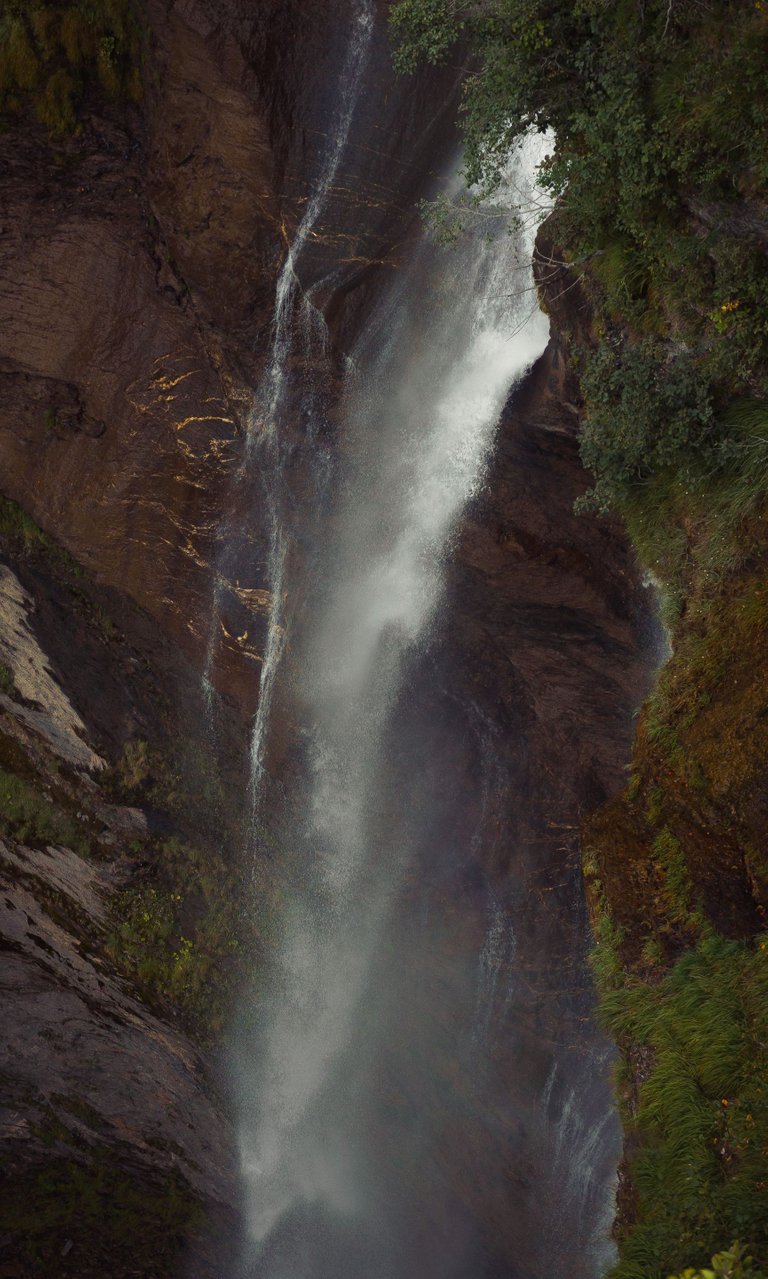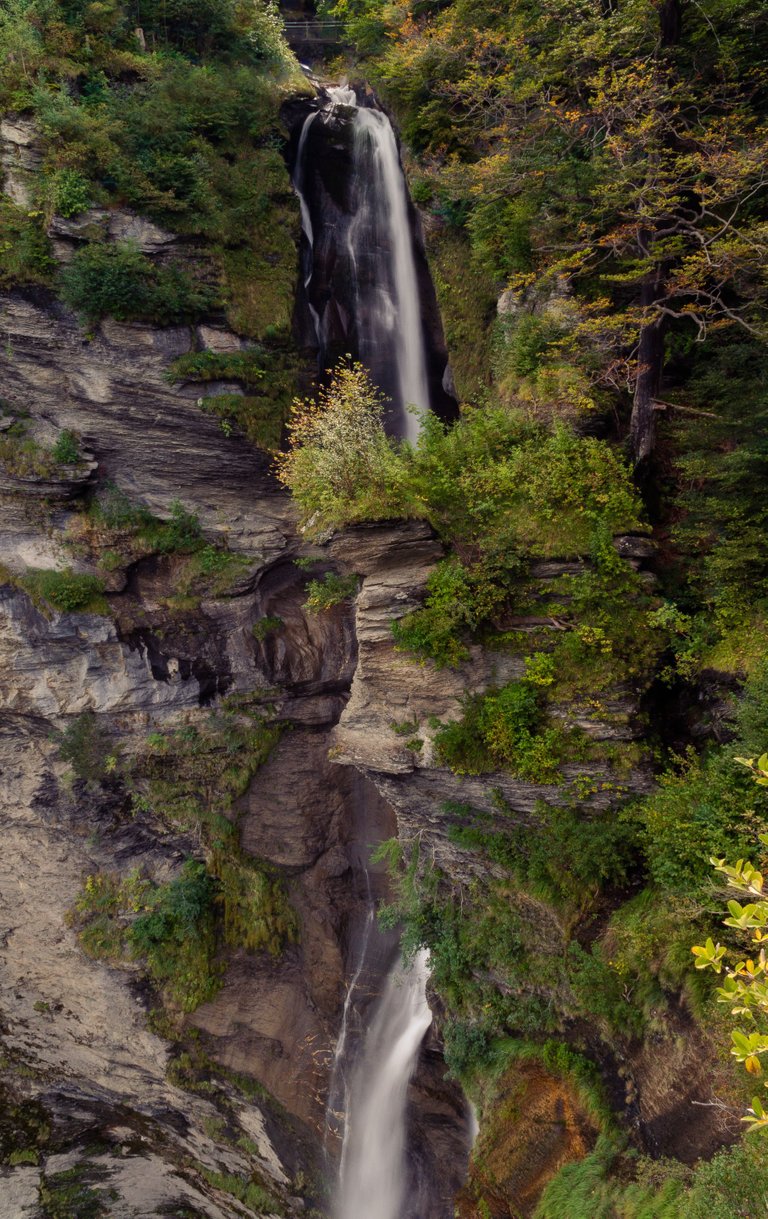 ---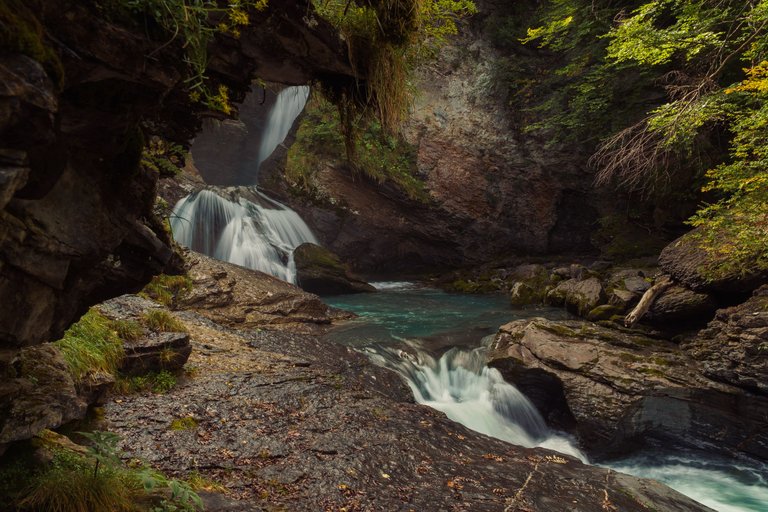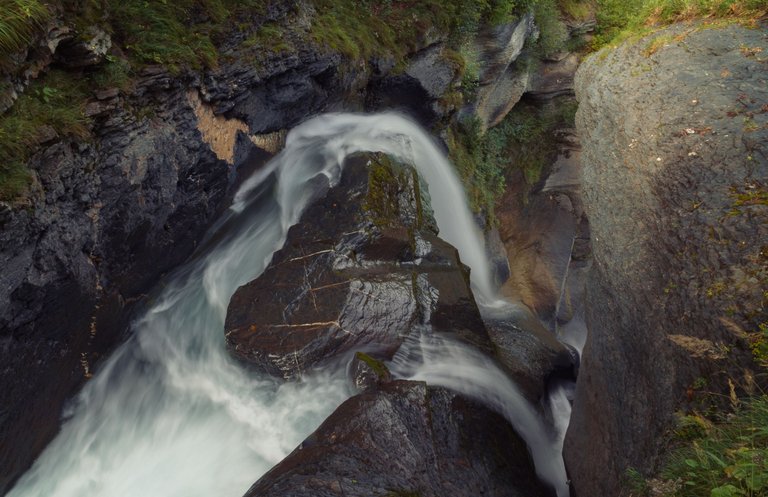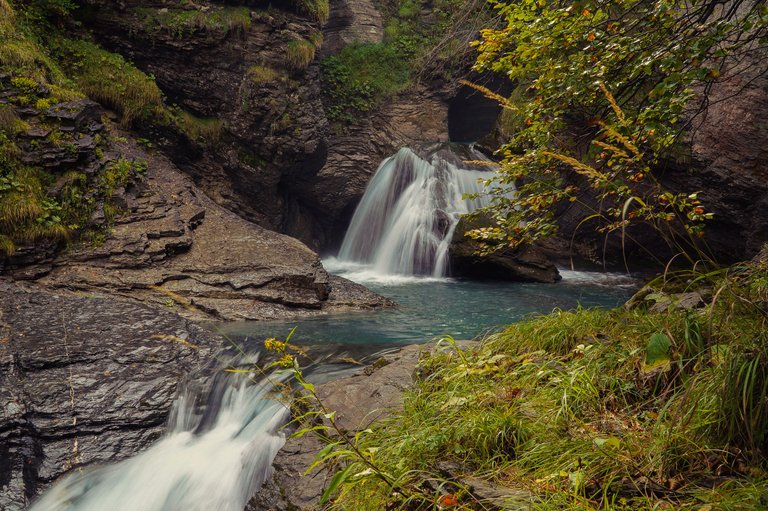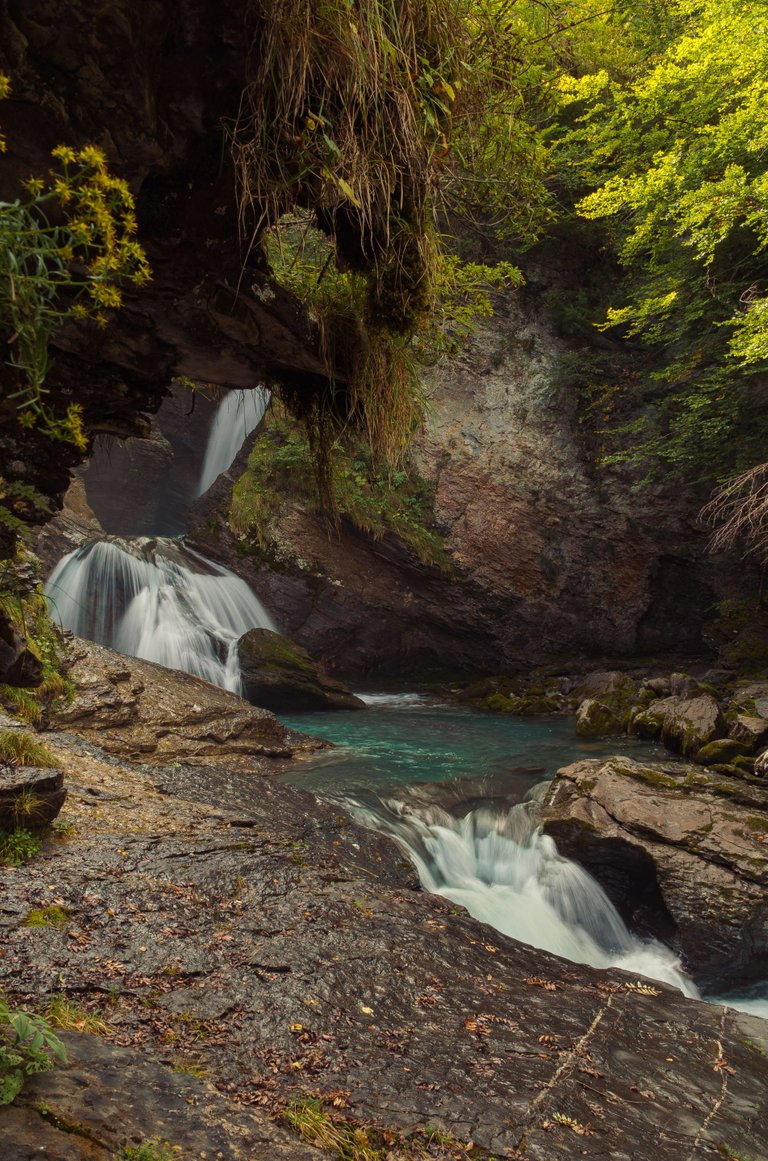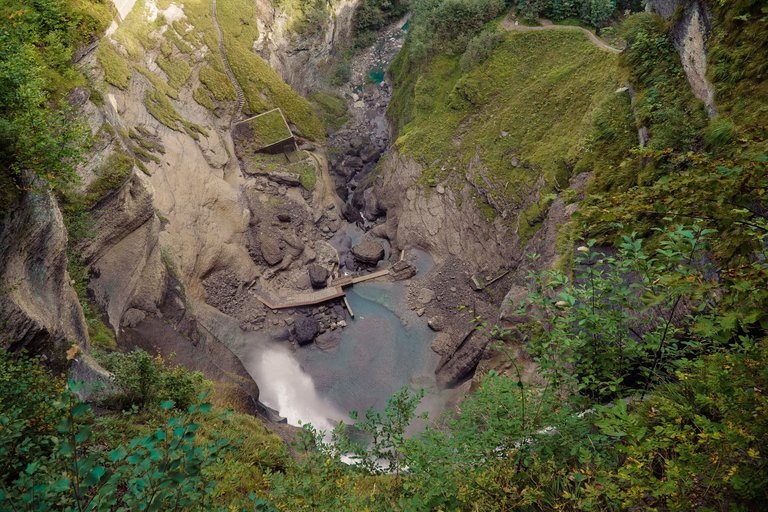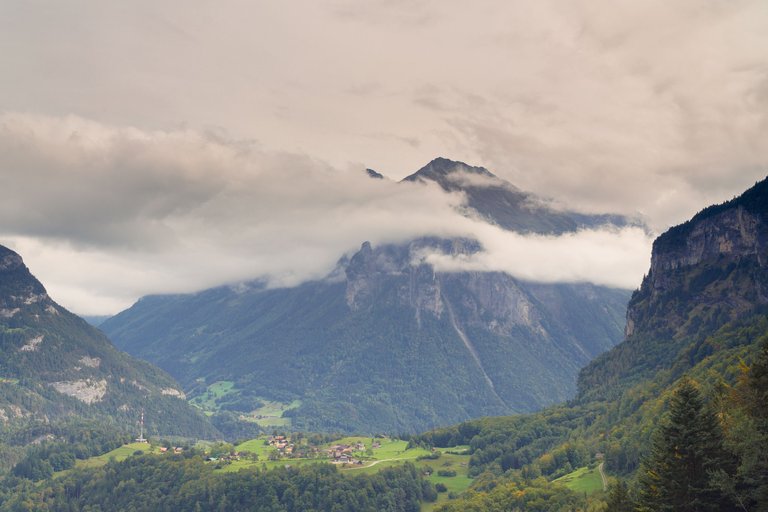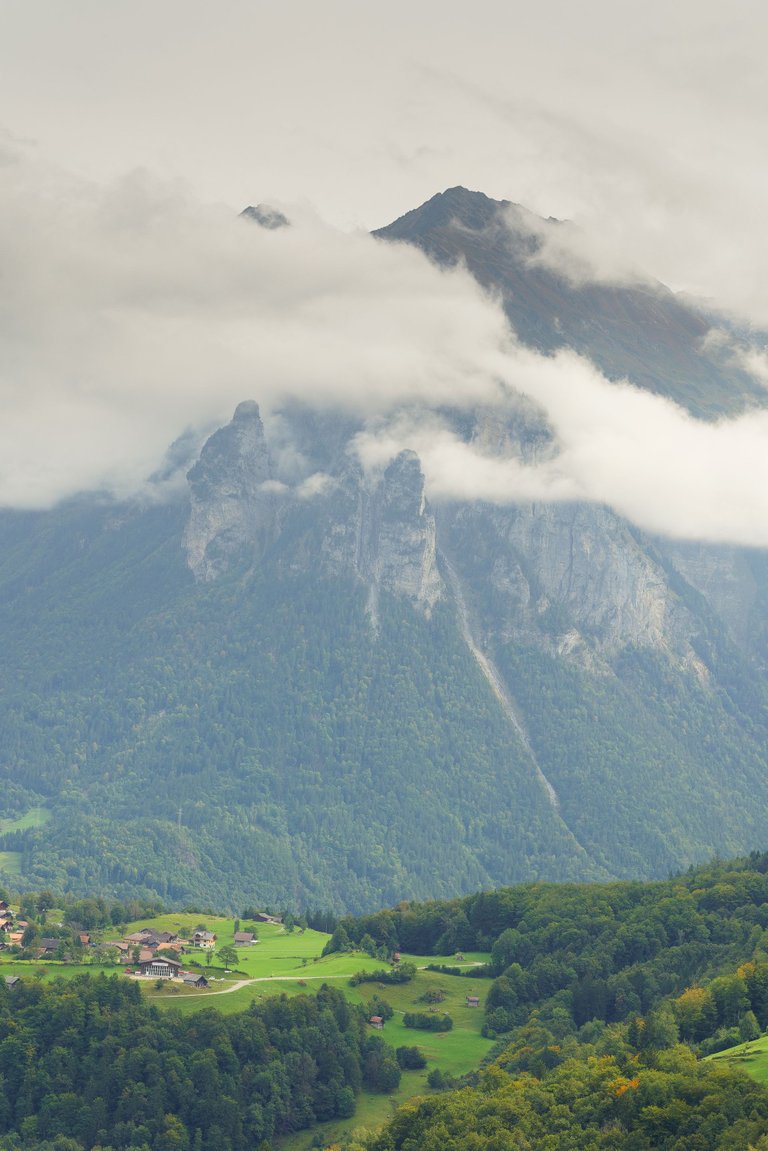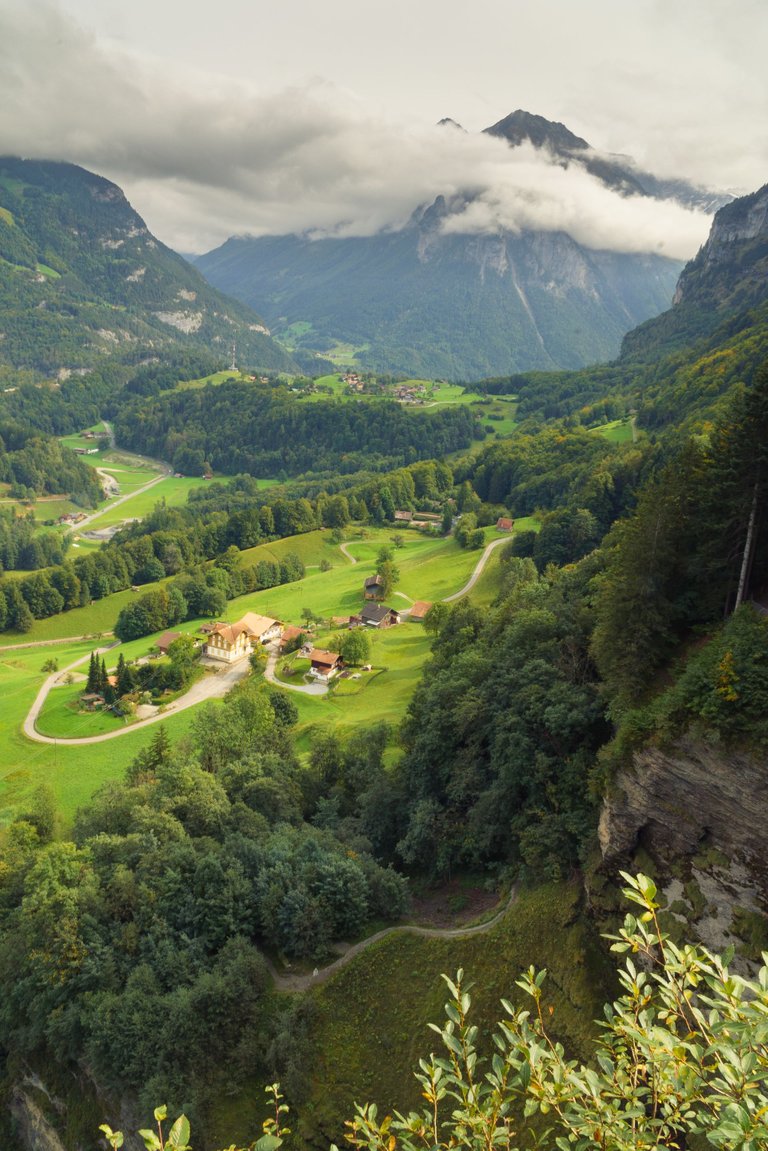 ---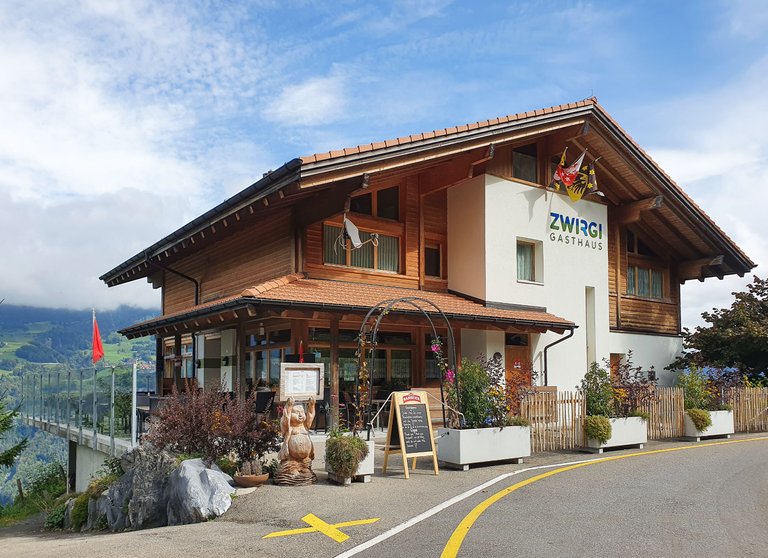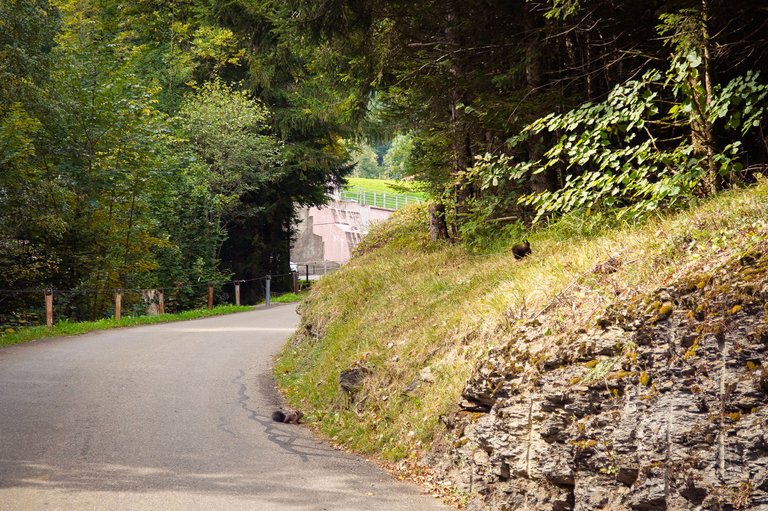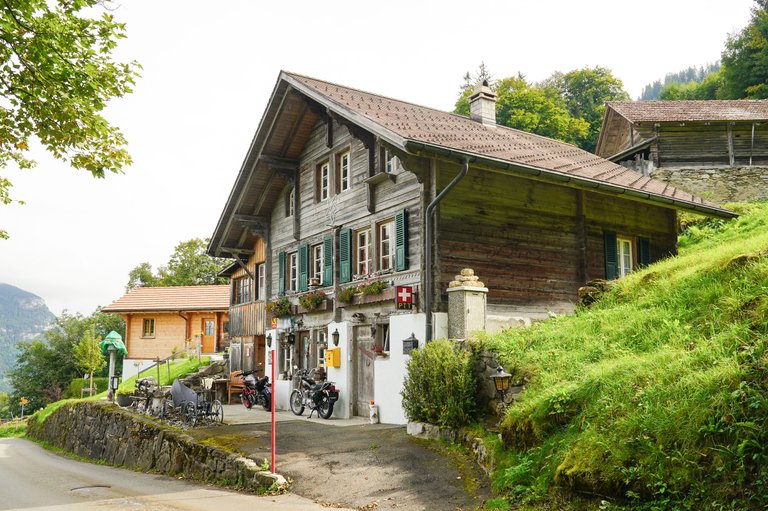 All content by @itchyfeetdonica
图文 by Donica

---
---
---