Let's visit Les Halles de Lyon! | 里昂美食市场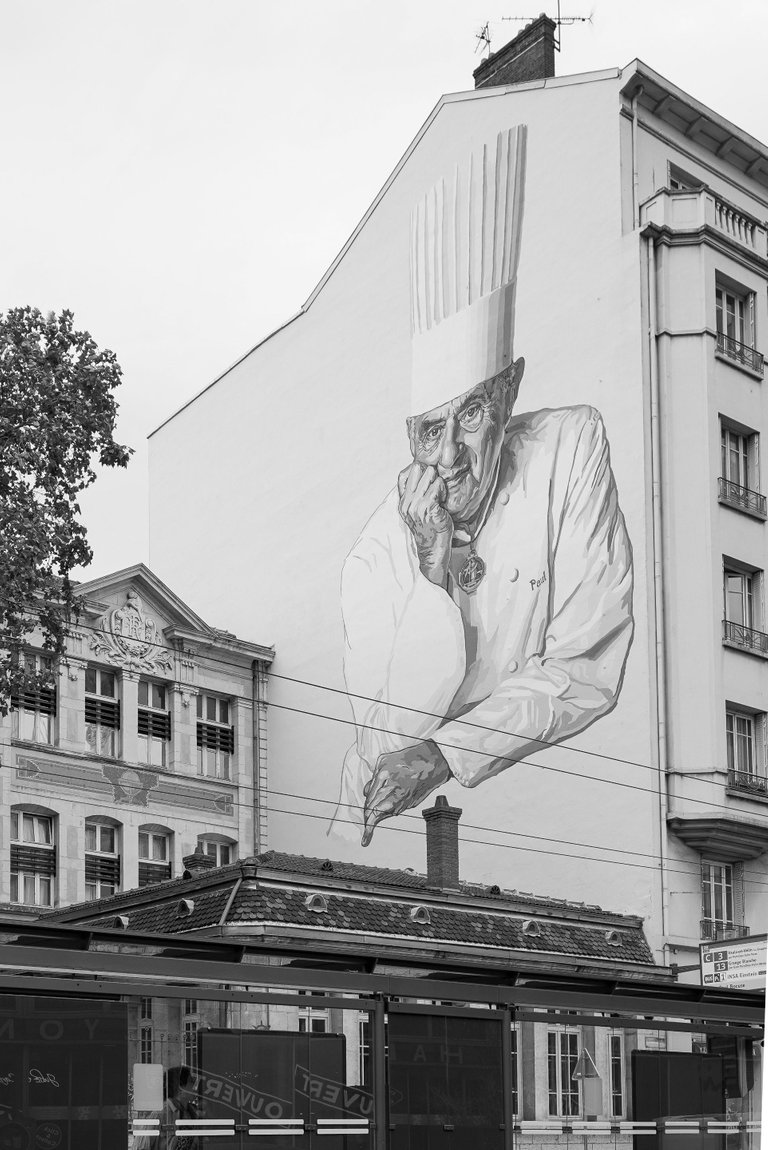 For this MarketFriday, let's go to visit Les Halles de Lyon Paul Bocuse, the legendary indoor food market in Lyon. Lyon is the third-largest city in France, and the number of Michelin-starred restaurants is just after Paris. Renowned as France's gastronomy capital, Lyon has a rich foodie heritage.
The local chef Paul Bocuse has been respected here as the grandfather of its culinary scene. He dedicated his life to establishing quality restaurants that boast various genres and innovative cooking. It's this market from where he got his supplies for his restaurants. He also started a cooking school for amateur chefs. So it's not hard to see why the Lyon Market is named after him. You can see him portrayed in the mural in the first picture that I took right opposite the market. He passed away in January 2018, and on the front door of the market, it affectionately says "Merci Monsieur Paul".
This market is known for its fine quality produce, such as St-Marcellin cheese, Beaujolais wine, sausage rosette de Lyon, Charolais beef... When I visited it last month, there were 56 shops, cafes and bistros inside, and it's open from Monday to Sunday. I guess it's especially crowded on weekends, as there were people literally everywhere. Most eaters were enjoying fresh oysters with lemon and ice. You will see the store categories, locations and opening time at the end of my post. If interested, you can find more information about this market here.


这星期的"周五集市"请跟我到里昂有名的保罗·博古斯食品市场瞧一瞧。里昂是法国第三大城,其米其林星级餐厅的数量仅次于巴黎,被一些食评人称为法国美食之都。
城内的窄街小巷里遍布本土特色鲜明的家庭小餐馆bouchon,起源于19世纪。当时里昂是欧洲的丝织业中心,成就了一批富有的资产阶级。而在这些家庭里当厨娘的不少妇人后来在战乱时期丢掉了饭碗,于是她们开始创业,开出了自己的小餐馆,用料新鲜,厨艺娴熟,价格便宜,这种家的味道得到纺织工人喜爱,后来又逐渐吸引了其他阶层食客。
这些可爱的"里昂妈妈"和她们的家庭餐馆被视为当地美食文化的起源,她们也影响培育了一大批杰出的当代大厨,比如保罗·博古斯。这位本土主厨2018年刚刚离世,一生钻研烹饪,开的餐厅以创新的技法和广泛的品类而著称,深受当地人尊重和爱戴。这座市场就以他的名字来命名,对面楼房的墙上可以看到描绘他的壁画,在入口的玻璃门上还写着:谢谢你,保罗先生。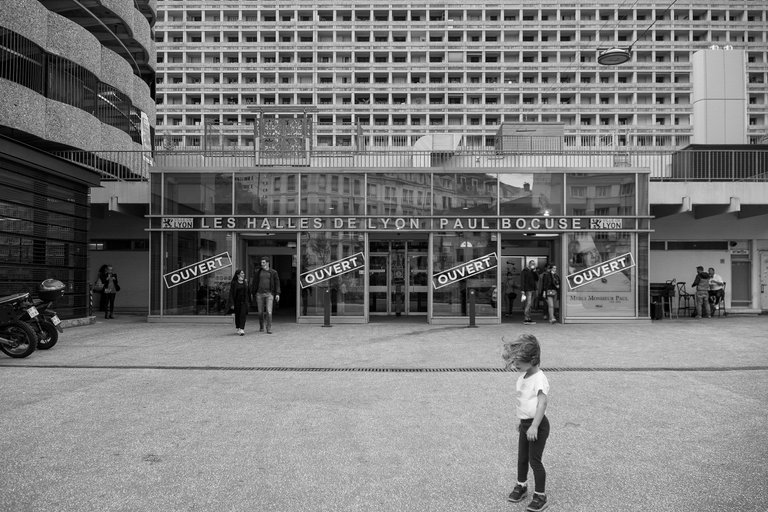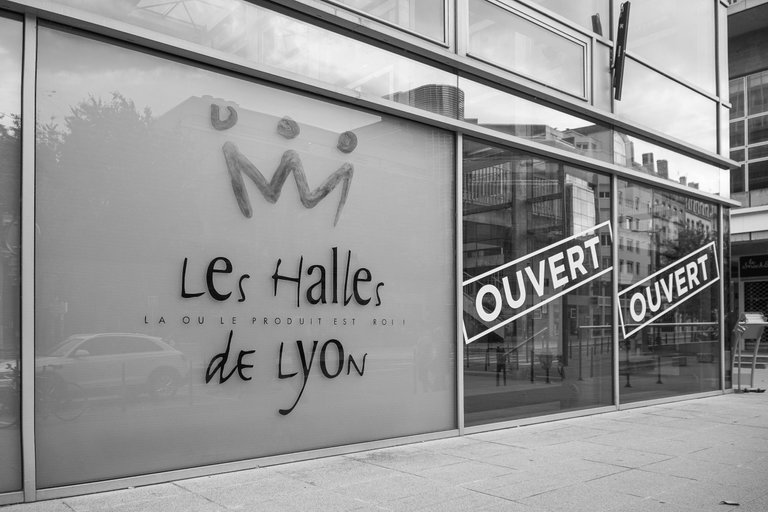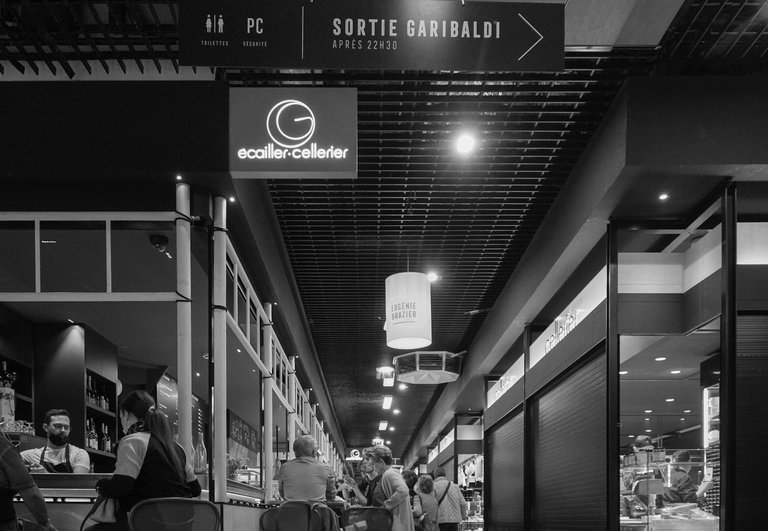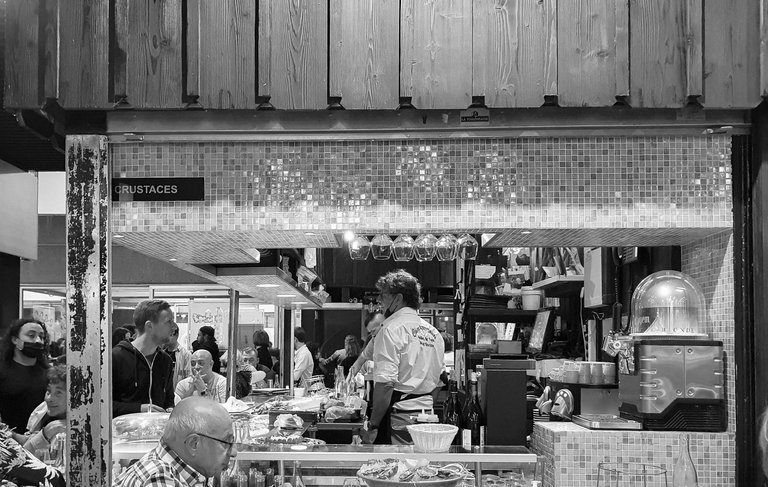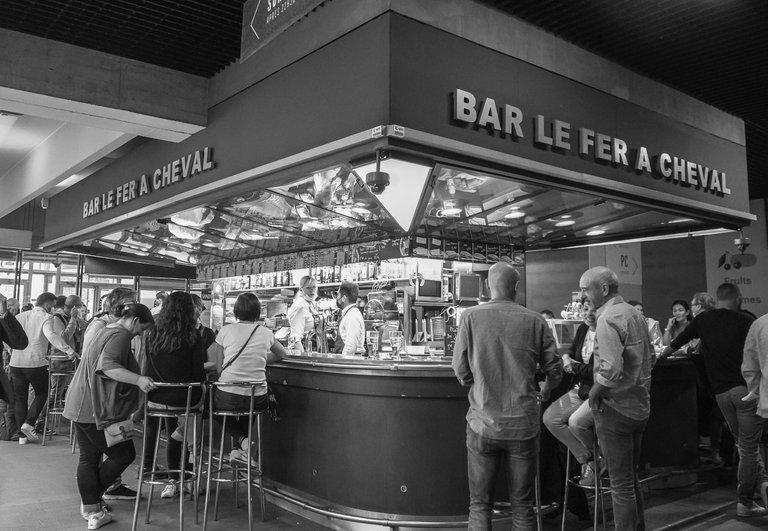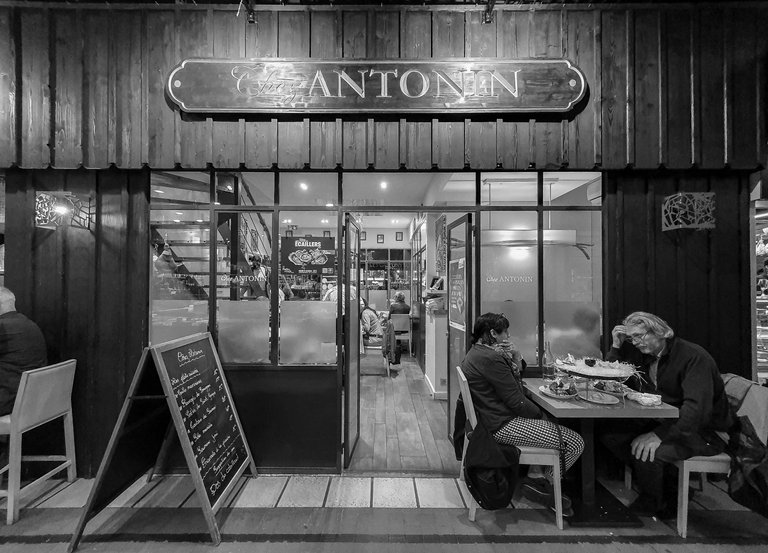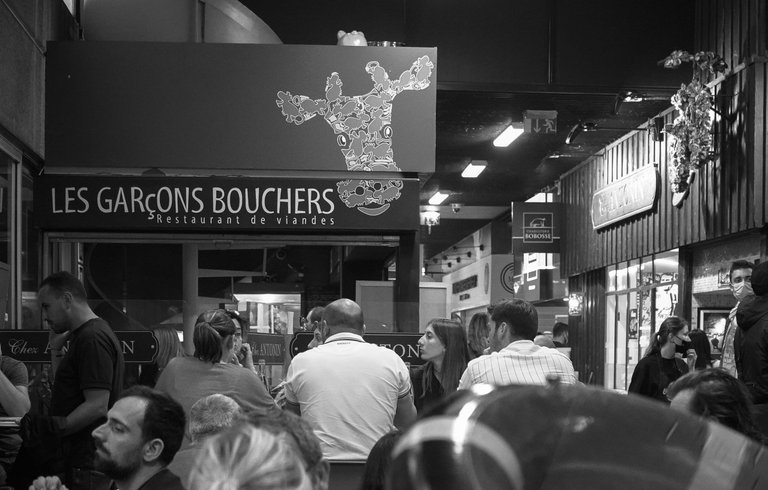 ---


In the 19th century, Lyon was famed as Europe's silk-weaving capital. Its bouchons, the lively and homely bistros were popular then among the silk weavers. Many women who cooked for local bourgeois families started to open their own restaurants after losing jobs between the wars. These Mothers of Lyon were known for their simple but well-prepared and inexpensive dishes using local rustic ingredients. They initially fed workers, and later also attracted people from other walks of life. The mothers inspired many great chefs, including Paul Bocuse. They are recognized as the origin of Lyon's culinary reputation. It's lovely to see the descriptions and photos of these Lyon Mothers on the wall of the market: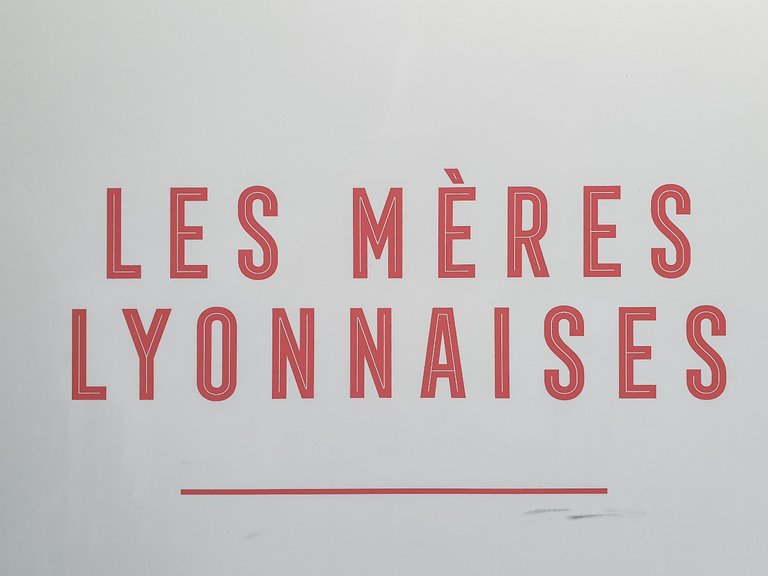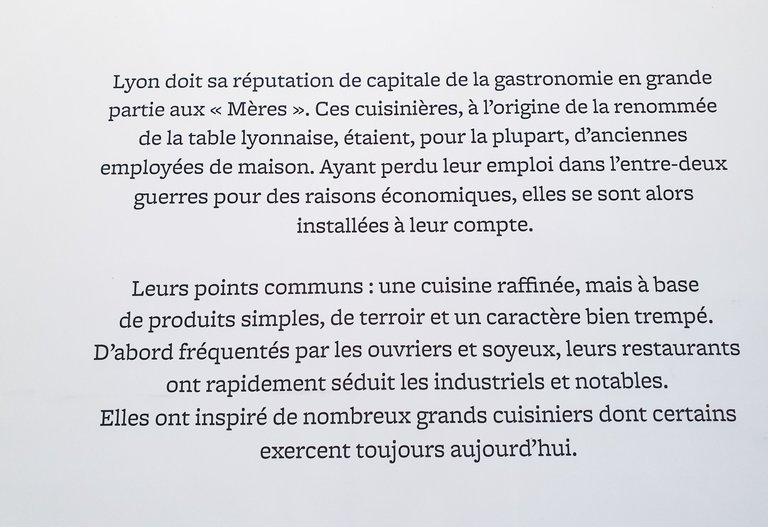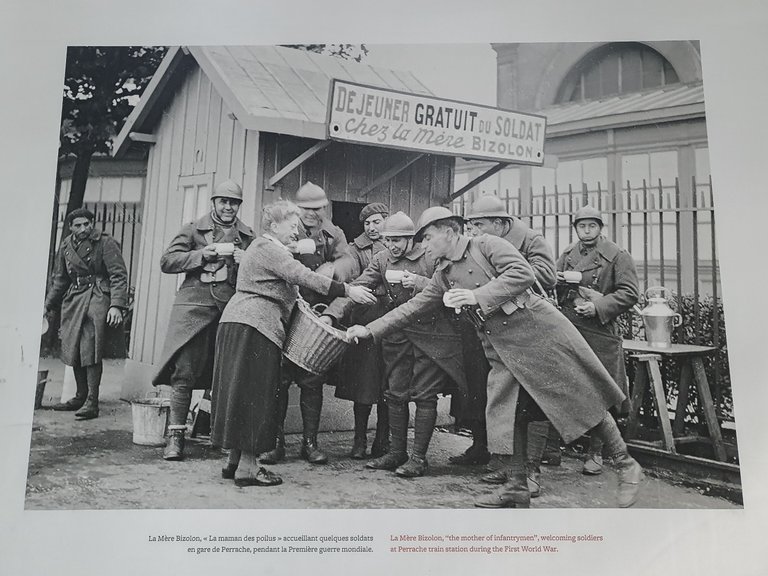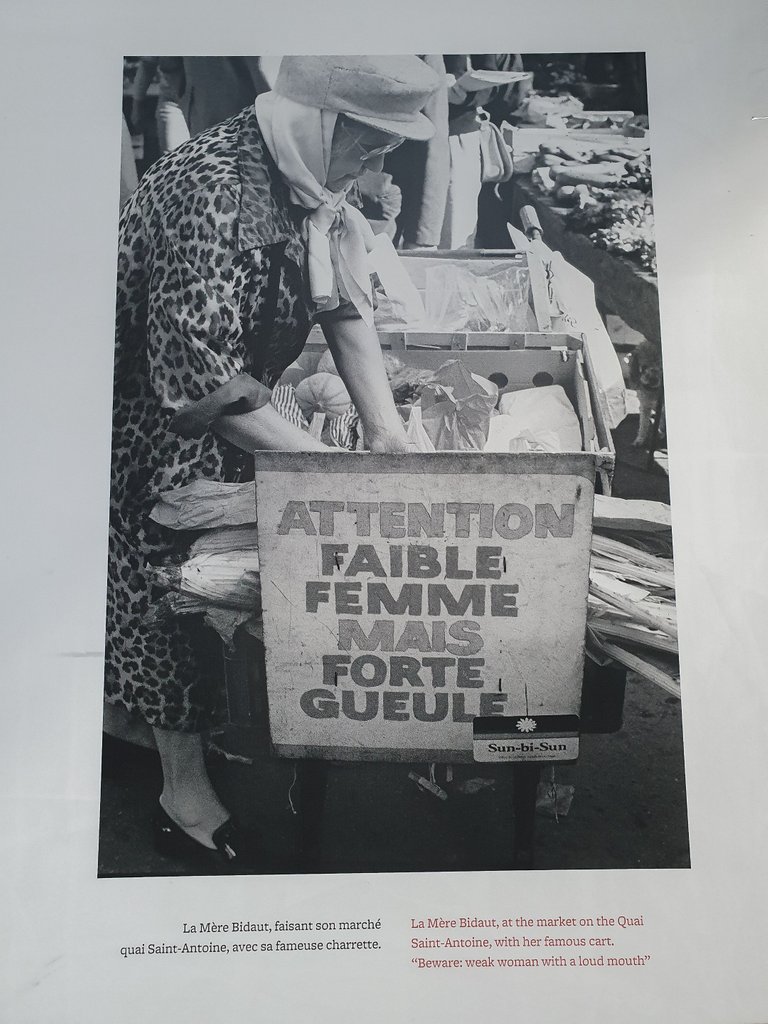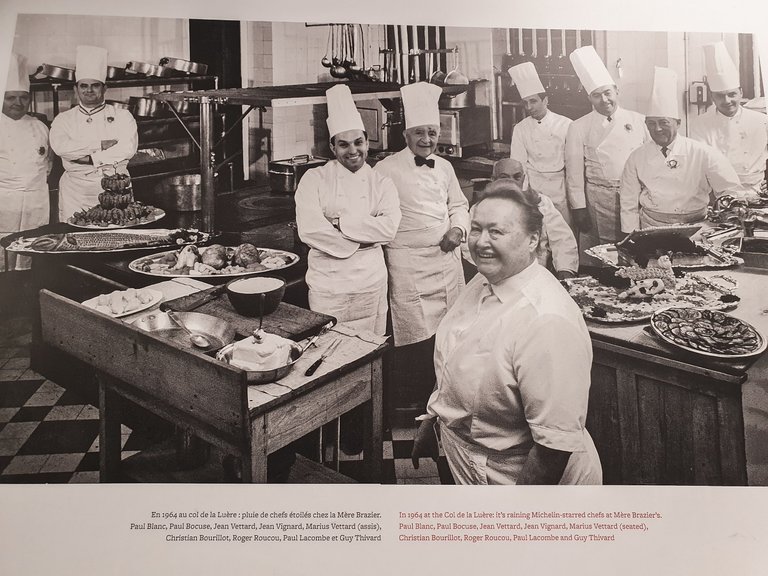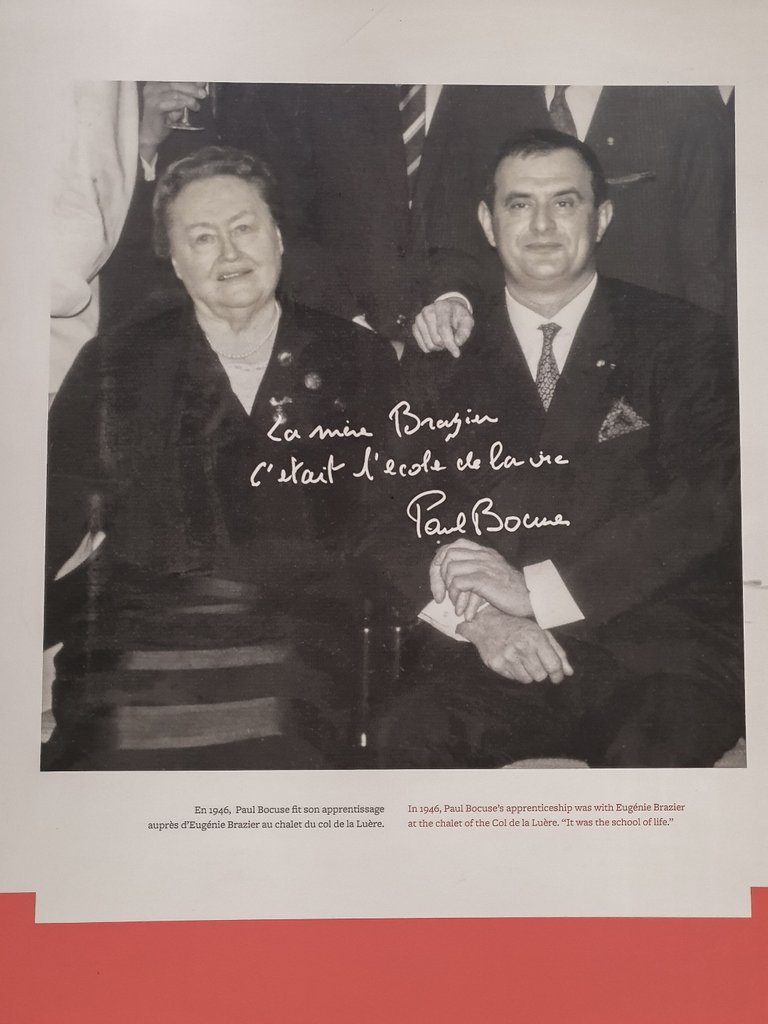 ---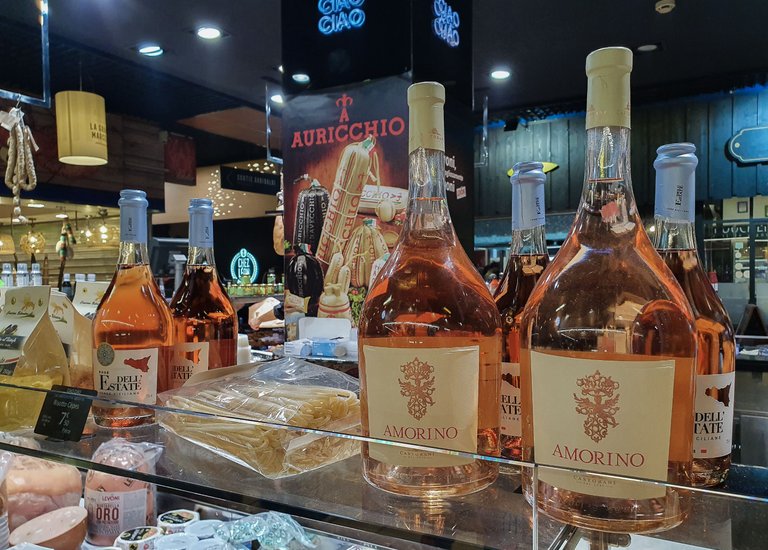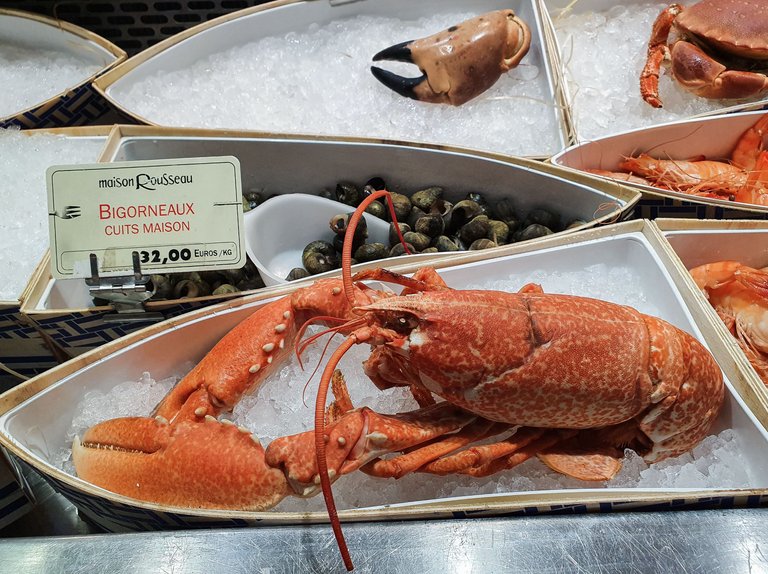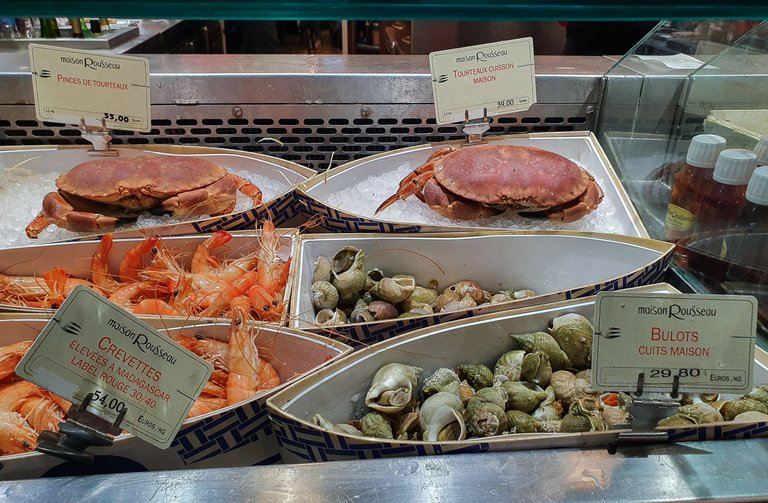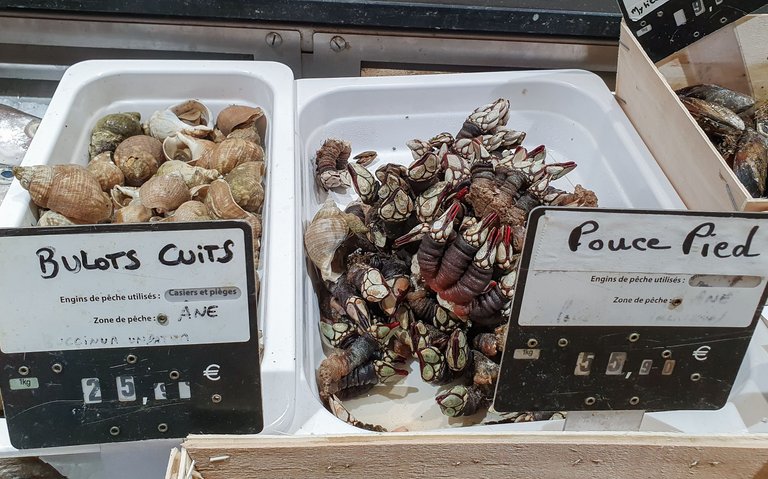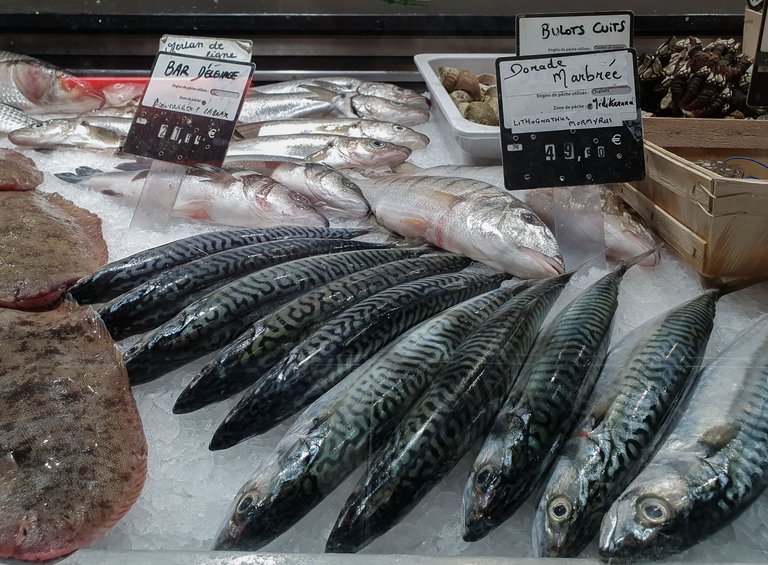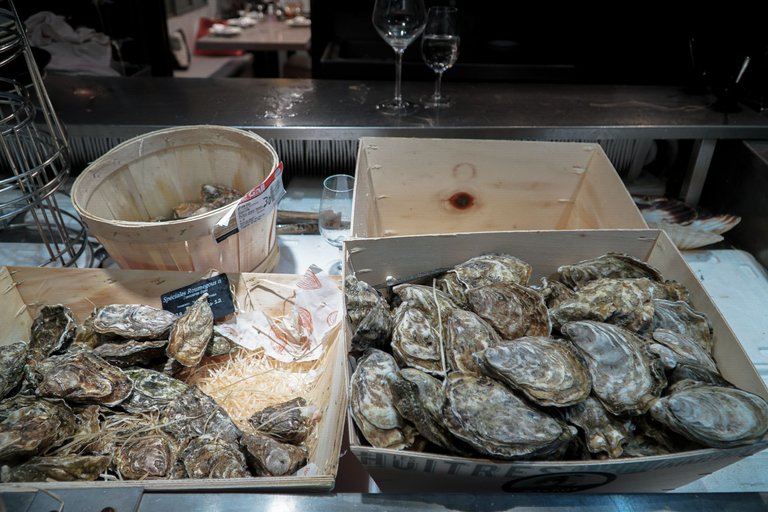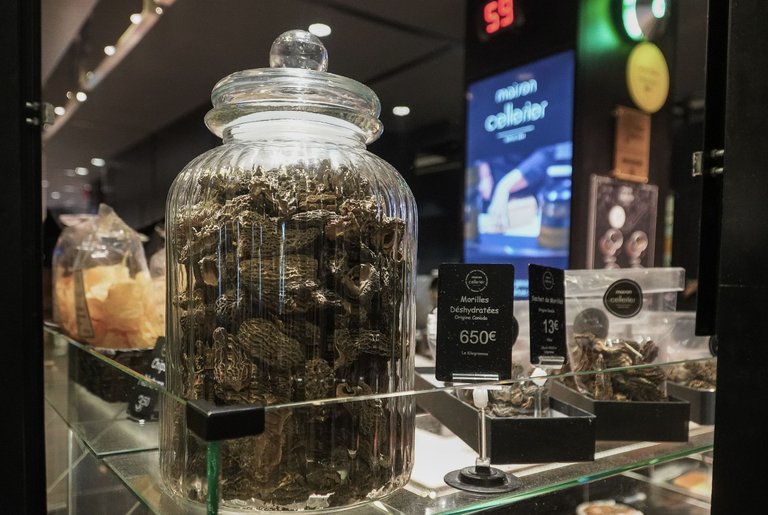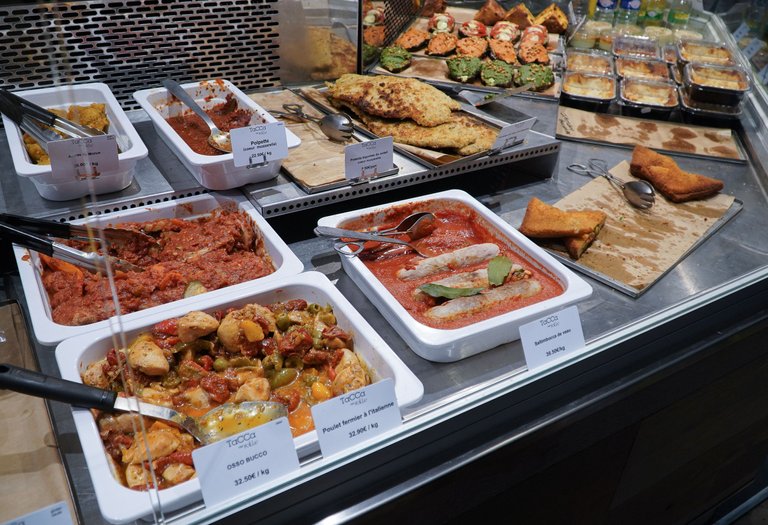 The quenelles (creamed fish dumplings) below is a local specialty that I tried later in a bouchon with lobster sauce and Rice Pilaf. I didn't sit to eat inside the market as it's completely packed. For the same reason, I didn't take many photos either. It's even difficult to walk through those narrow passageways filled with people. The only thing I tried my mouth on was Lyon's iconic praline shortbread topped with nuts coated in pink sugar, yummy!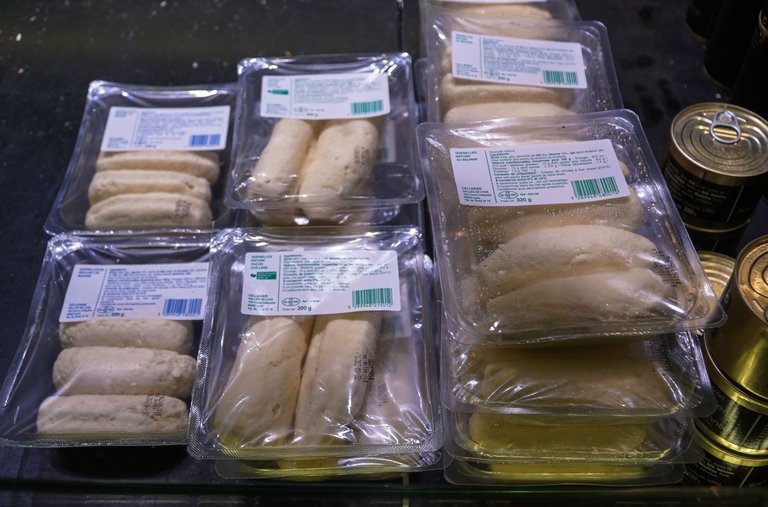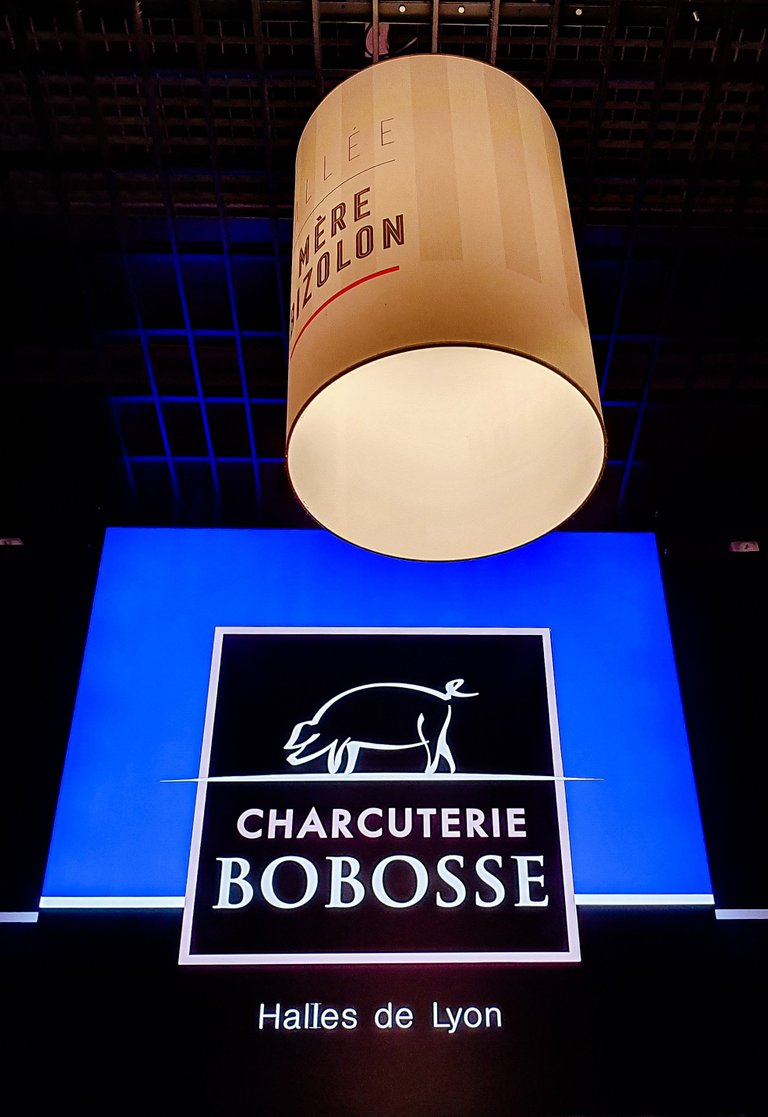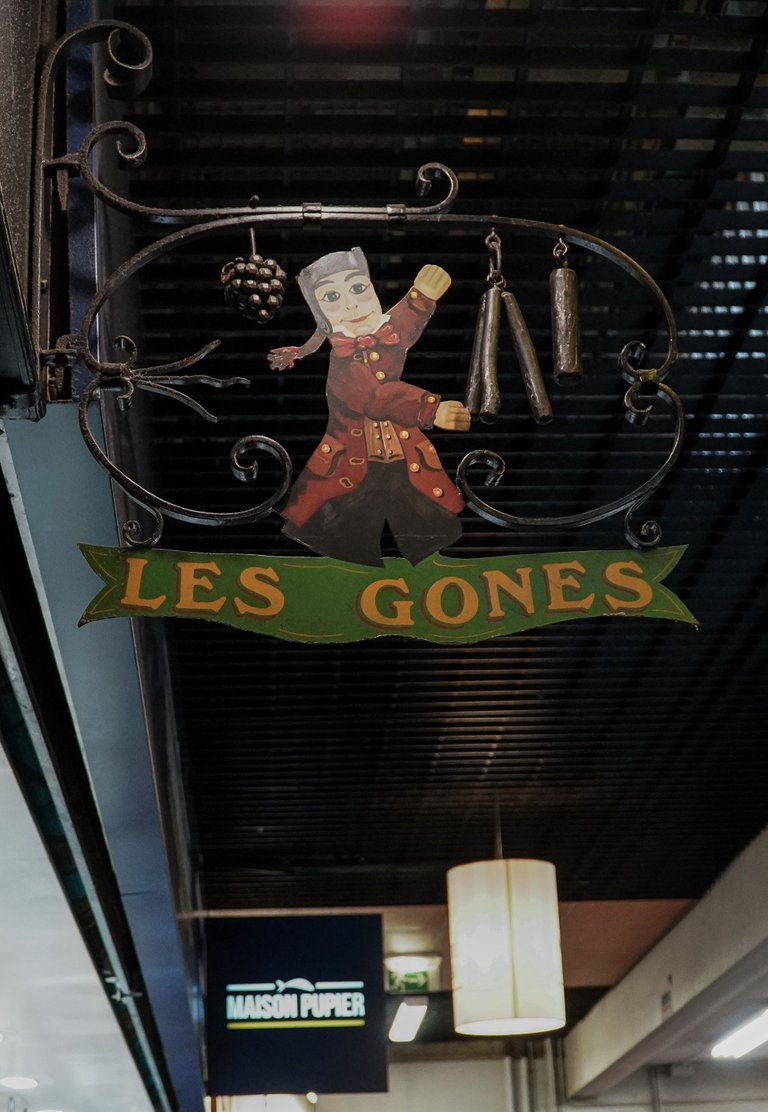 ---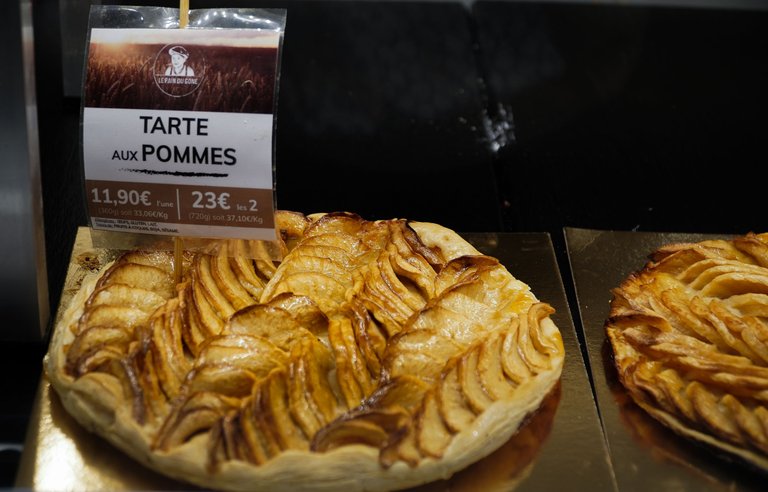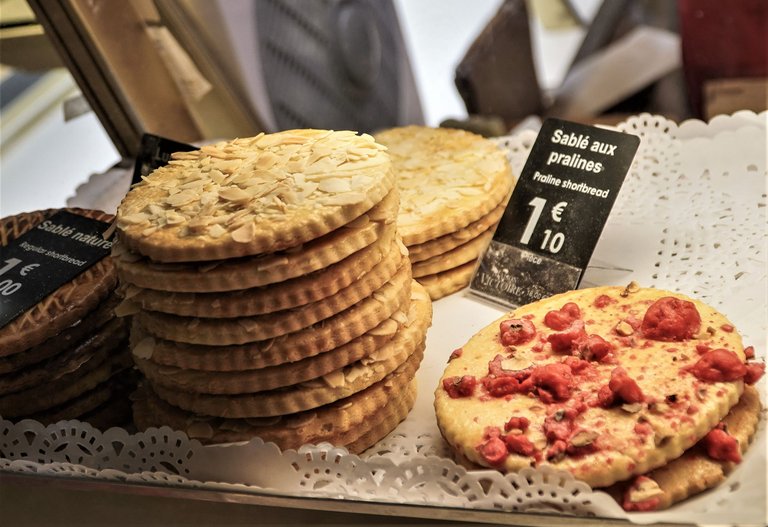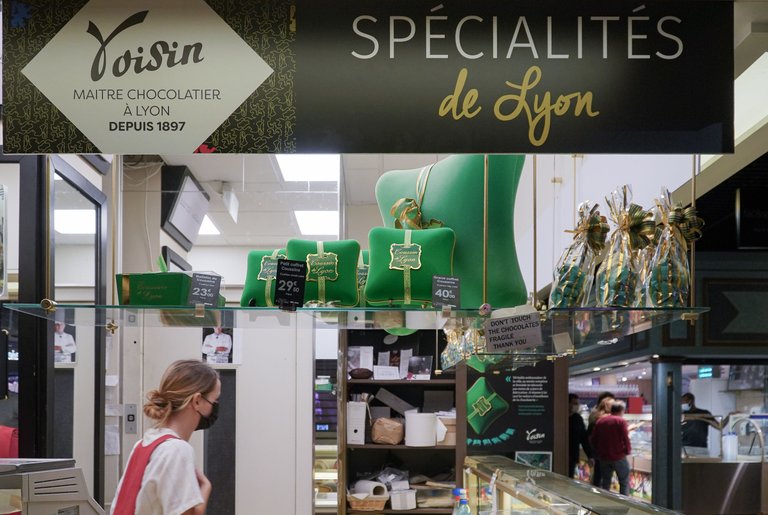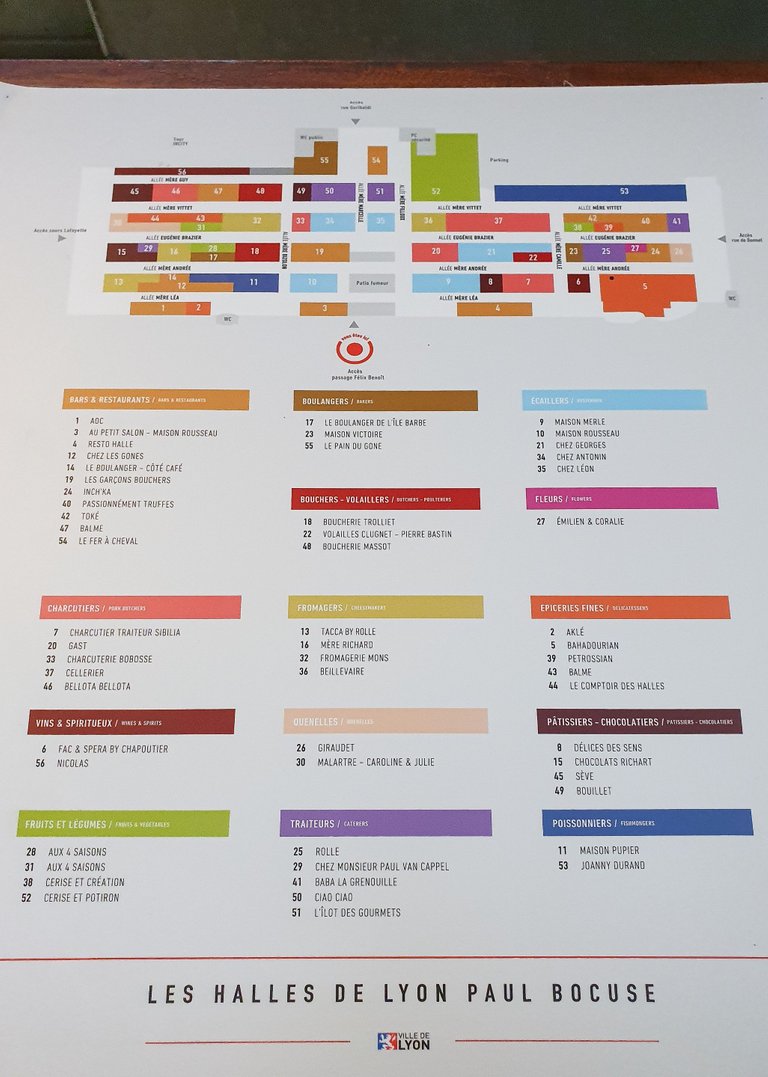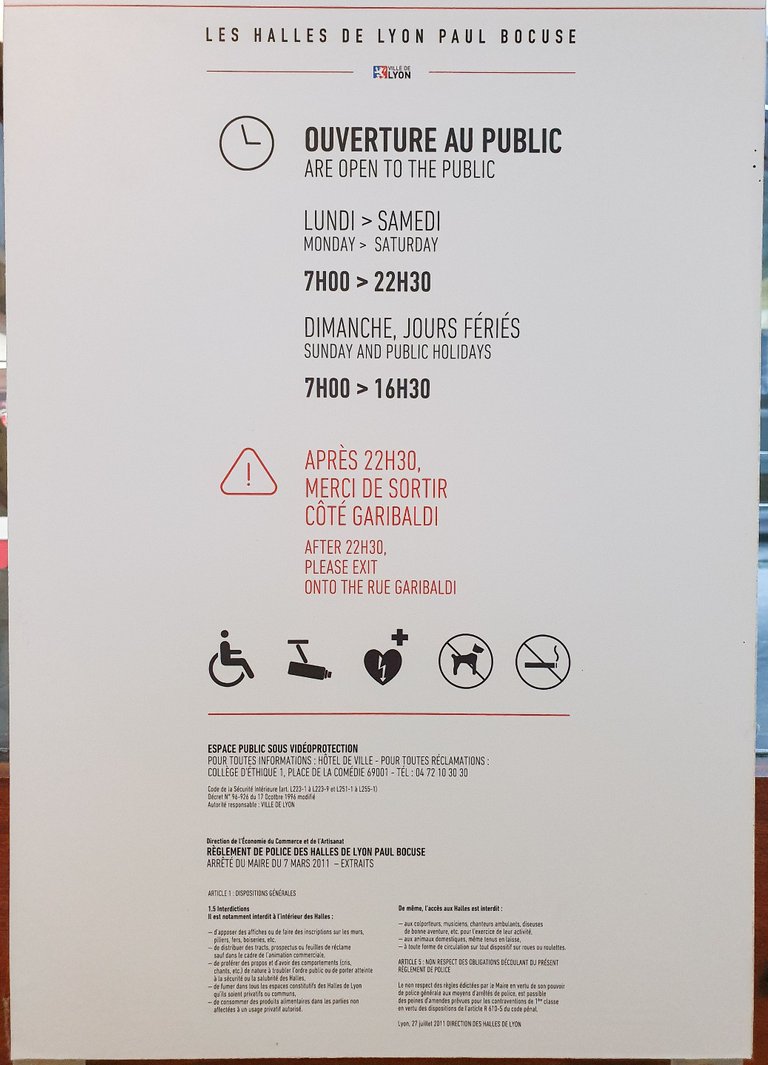 All content by @itchyfeetdonica
图文 by Donica

---
---
---