Let's visit a market with special Spit Cake! | 山区集市&树形蛋糕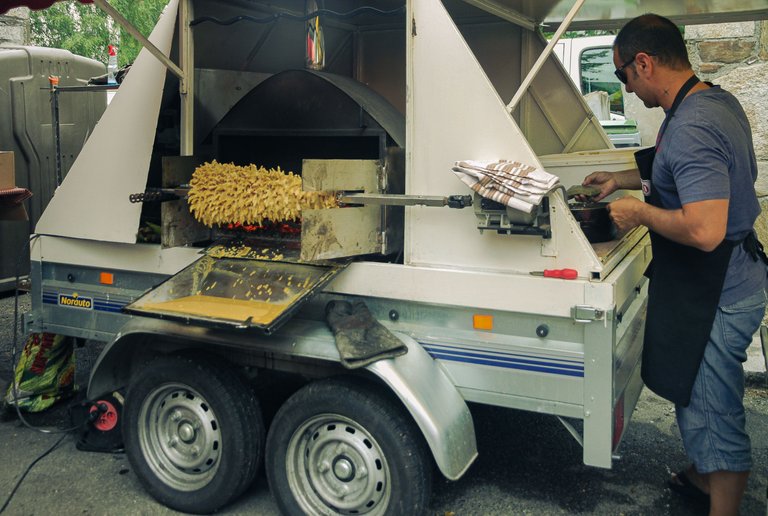 Hey everyone, it's MarketFriday again! This time, let's visit a lively open-air market in Saint-Lary-Soulan, a commune in the Hautes-Pyrénées of France.
Located by the French-Spanish border, next to the Pyrénées National Park and Le Néouvielle Nature Reserve, Saint-Lary-Soulan is not only a ski and spa hotspot but also a great base for activities like hiking and biking. I did some hikes in the nearby mountains in summer years ago and happened to see this market taking place on Saturday.
The market was set amid the characteristic stone houses and surrounded by misty mountains, offering a wide range of fresh produce, deli food, handmade crafts as well as clothes and accessories.
Here, you can find regional specialties such as black Bigorre pork, frog legs, dry-cured Fuet sausage of Catalan origin, Garbure stew from the Pyrénées consisting mainly of white Tarbais beans, cabbage and preserved goose or duck simmered on low heat.
The handmade soap and the Basque-style beret also caught my attention. I read that Berets are actually the traditional headgear of Aragonese and Navarrian shepherds from the Pyrenees valleys.
Some products might not look so refined or delicate as in fancier city markets, but I truly enjoyed the warm atmosphere and hospitality here. Everyone we talked to was genuinely friendly and helpful, often with a big smile on their face. It's something which made that Pyrénées trip especially unforgettable, aside from its stunning mountain and lake sceneries.
I liked how some vendors showed us buyers their food-making process starting from the beginning, such as the stories of the Beratou cheese and of the spit cake. I was attracted by the tree-shaped cake on the spit and bought one on the spot. It was crunchy outside and softer inside with rich butter and egg taste, so yummy! The cake is called gâteau à la broche, a traditional cake from the Bigorre region. The man in my photo applied layer upon layer of batter to that spit in front of a fire, and it all gradually solidified in contact with the heat. You can smell that sweetness in the air from distance, and it won't let you down. :)
Here's a recipe I found online if you are also interested to know how to make this delicious gâteau à la broche. I read that a spit cake festival is held in the town of Arreau in the Hautes-Pyrénées each July. It's a great chance to sample this unique treat.
There were also abundant fruits on offer at the market, like peaches and apricots. We bought a couple of giant yellow peaches, and even today, I can still recall their sweet and juicy taste...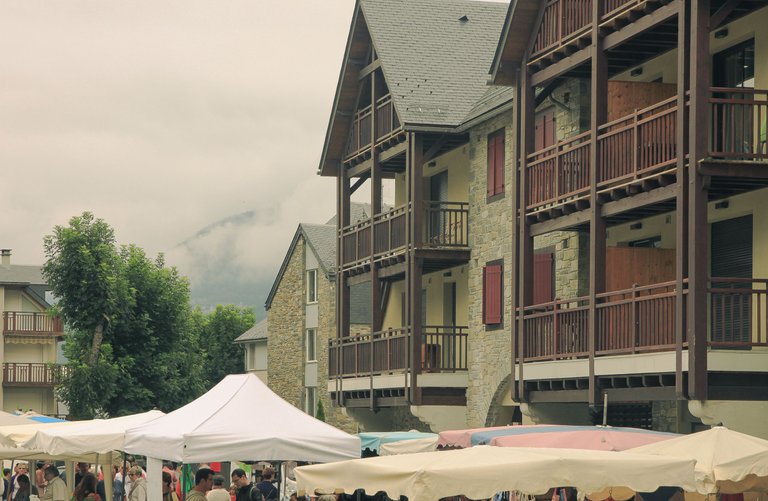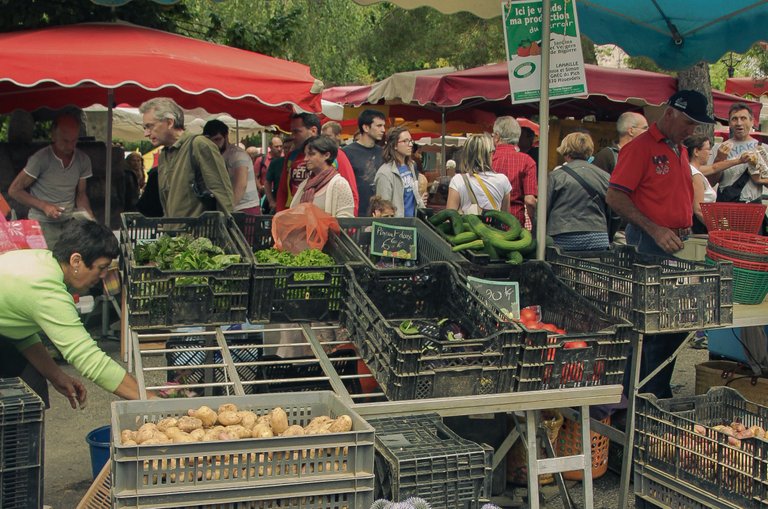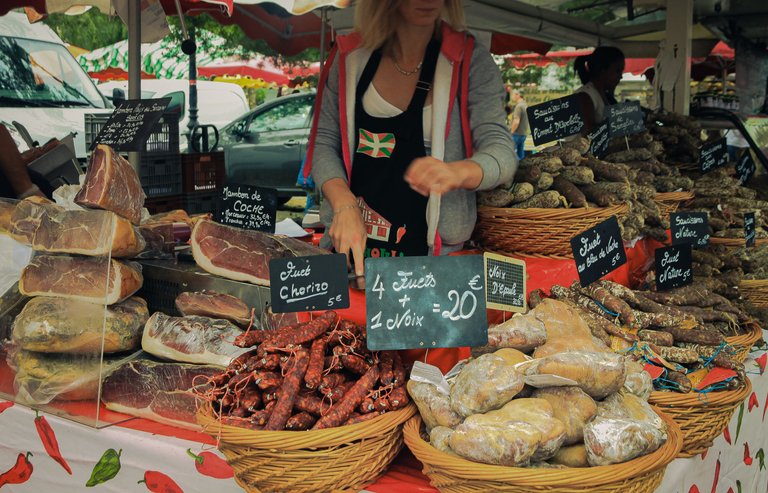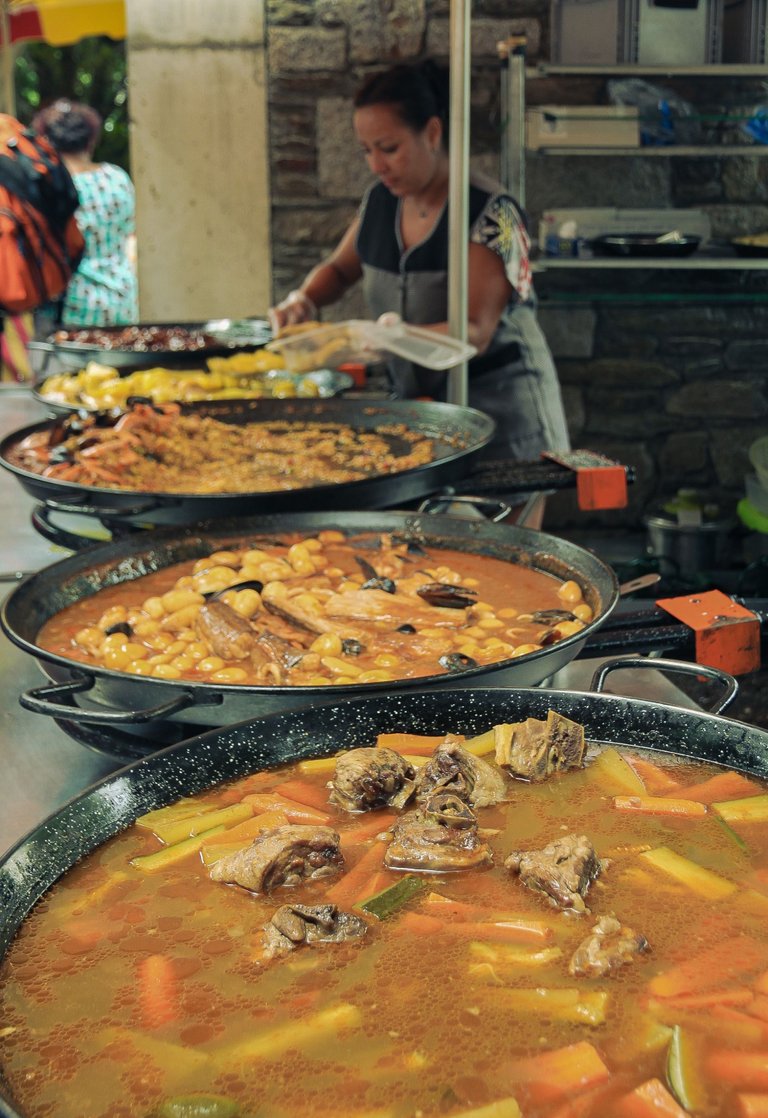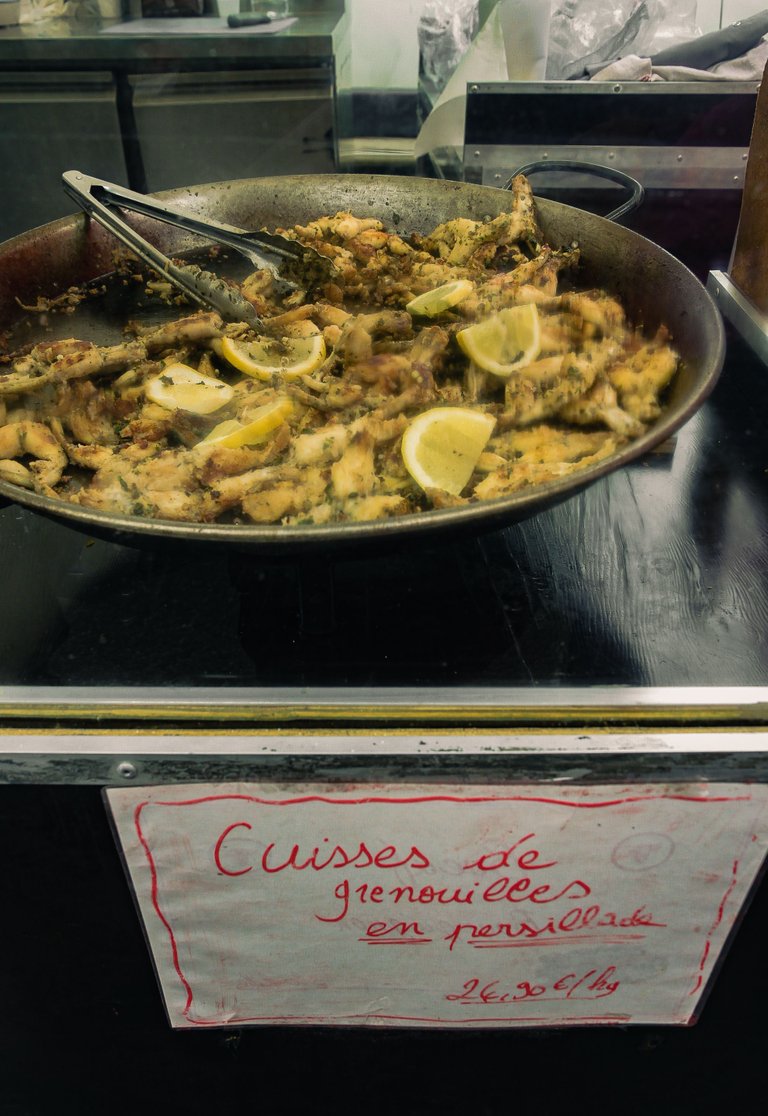 ---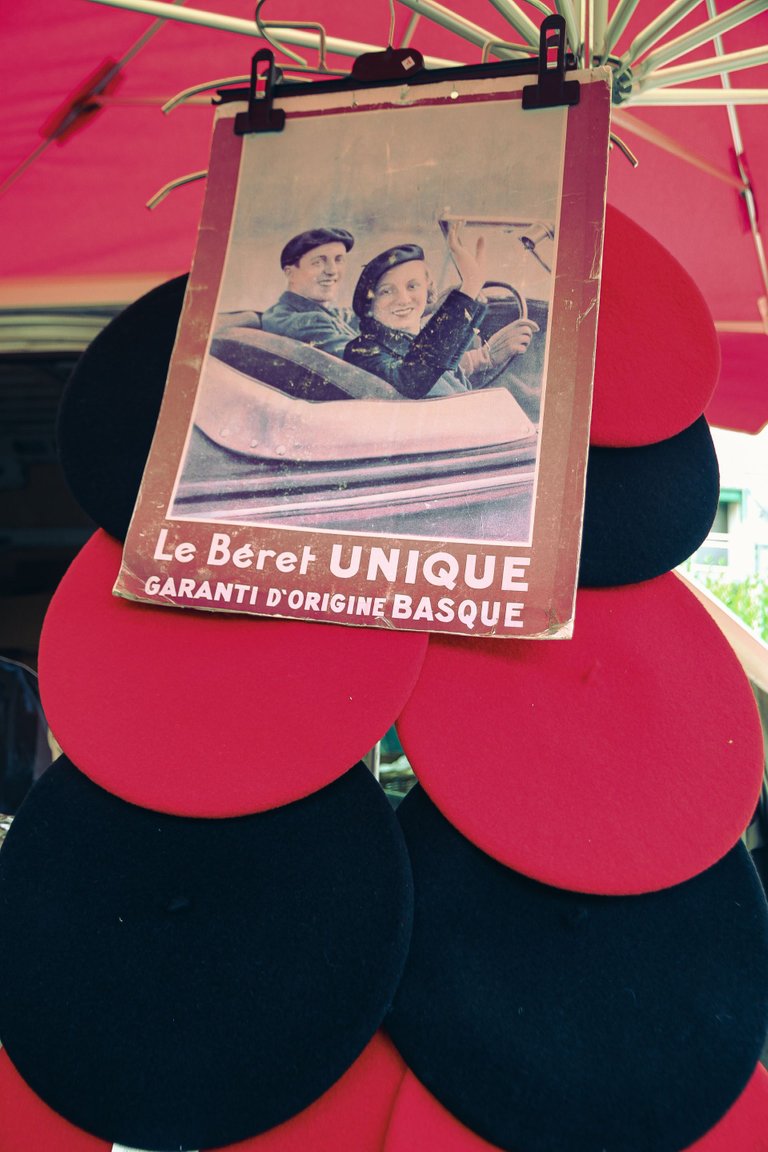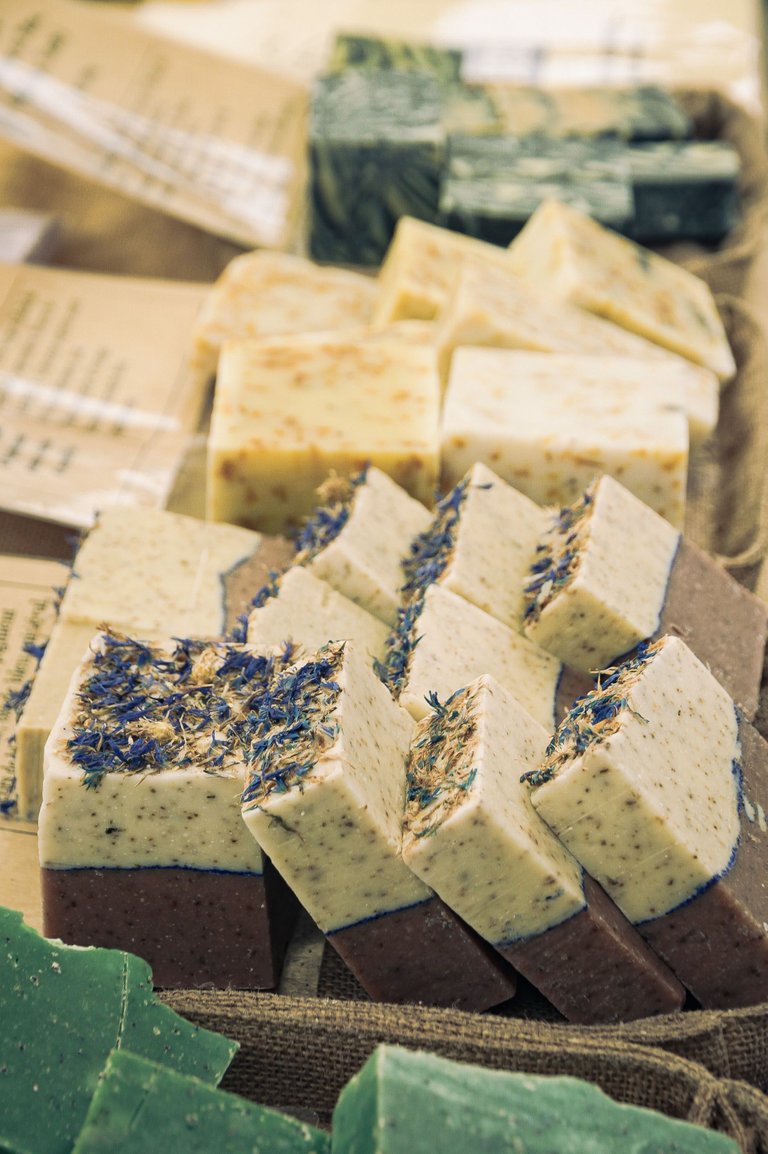 ---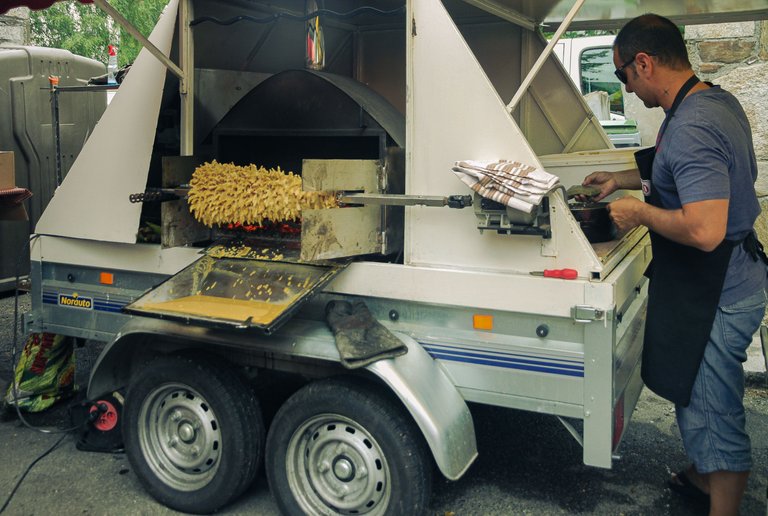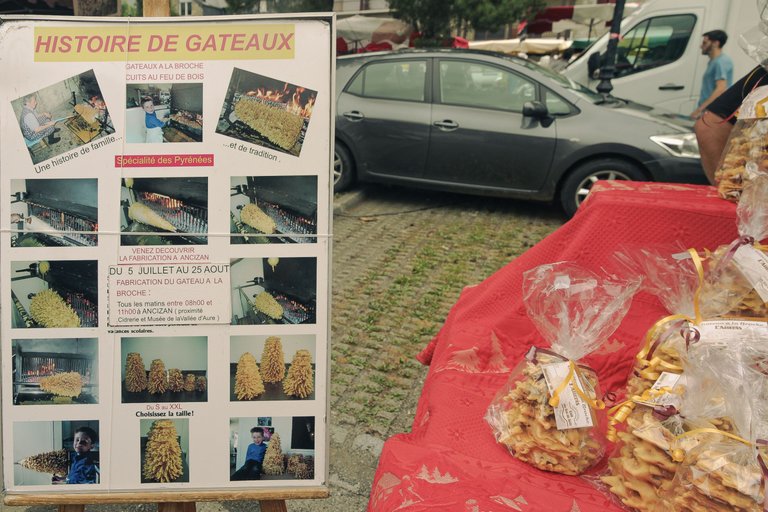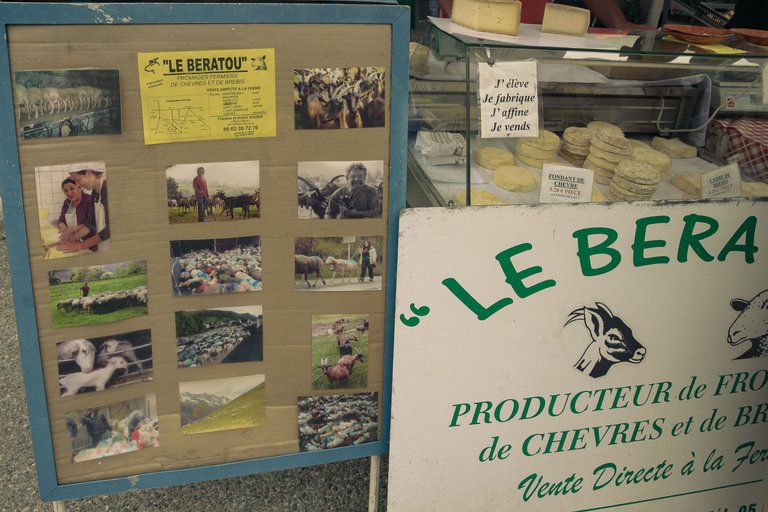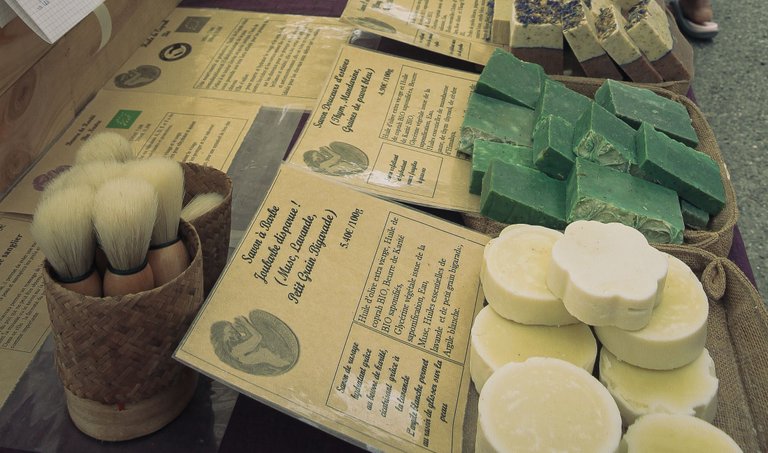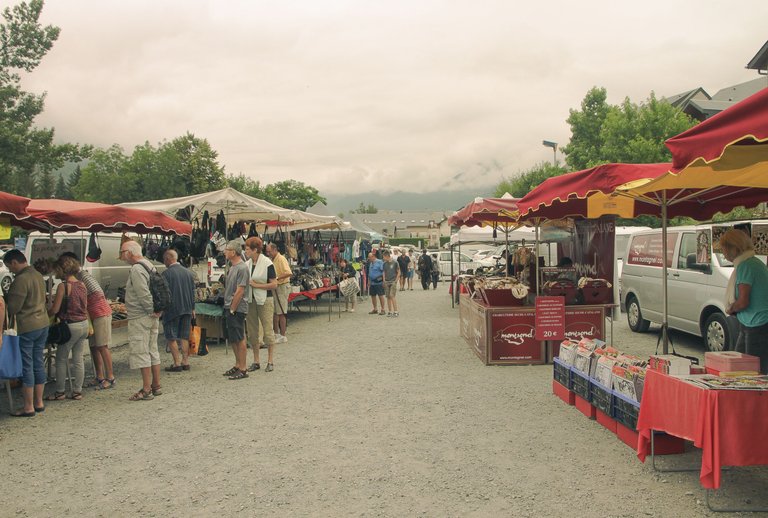 这次的周五集市,我们到法国比利牛斯山区的一处露天市场看一看。Saint-Lary-Soulan位于法国西班牙边境,毗邻比利牛斯山国家公园和Le Néouvielle自然保护区,不仅是滑雪和水疗中心,也是远足和骑车等户外活动的理想基地。
Saint-Lary-Soulan的这个集市供应各式新鲜农产品、熟食、手工艺品、服饰配饰等。这里可以买到山区特色菜,比如比戈尔黑猪肉、加泰罗尼亚原产的Fuet香肠、Garbure炖菜等。市场里挂着的巴斯克风格的贝雷帽也很亮眼,贝雷帽其实是来自比利牛斯山谷的阿拉贡和纳瓦里牧羊人的传统头饰。
这里的山民卖家们都特别友好,很热情地介绍当地特产,耐心地回答我们这些买家的问题,脸上总是挂着灿烂的笑容。一些卖家还用丰富的照片和文字展示他们产品的制作过程,比如贝拉图奶酪和树形蛋糕的故事。
我被铁柱子上的树形蛋糕吸引,当场买了一个。外酥里软,有着浓郁的黄油和蛋香,非常好吃。从我照片里可以看到,这种蛋糕需要一层又一层地涂上面糊,在炉火前的高温下逐渐旋转凝固后形成特别的树状。
市场上的水果种类也很丰富,直到今天,我仍然记得当时买的大黄桃甜美多汁的味道……
All content by @itchyfeetdonica. Thank you for visiting!
图文by Donica,谢谢来访!=)


---
---
---