A Day in Bosland | 林地一日游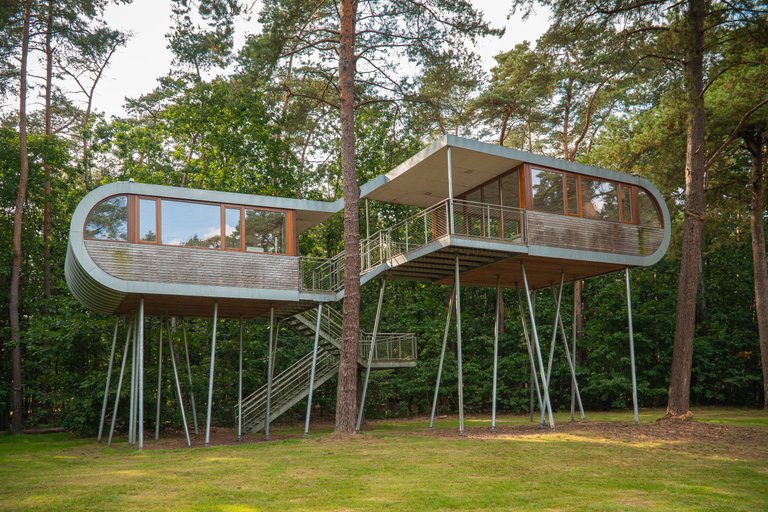 Literally meaning "Woodland", Bosland is an adventure forest located in North Limburg of Belgium bordering the Netherlands. On this huge playing field covering 2000 hectares, you can do activities like treasure hunts, geocaching, climbing and clambering, mountain biking, horseback riding..., or just walk through the lush woods, enjoying the vast greenness and fresh air, like I did last Sunday.
It says on their website "Bosland is the largest adventure forest in Flanders where children are the boss. Parents are also welcome, but only if they are well behaved. " Being neither kids nor parents, we surely had fun too! :)
The project is a collaboration between the four municipalities in this area, with an intention to preserve nature and to open it up to the general public. The most characteristic attraction might be the high circular platform for cycling through the tree canopies. You will see them in my photos below.
It took about 5 hours to slowly stroll across the forest park from the southern to the northern end. We started walking from the Pijnven car park and passed Lommel to reach the canal in the north. It was a very easy trail as it's mostly flat. Still, there were many corners unvisited like the Lommel Sahara, a sandy plain resembling a miniature desert.


Bosland在荷语里意为"林地",是比利时北部靠着荷兰的一大片自然公园。这块绿地占地2000公顷,设有很多游乐设施,比如地理藏宝、寻宝小径,攀岩设备,徒步、骑马、单车路线,也散布着树屋、瞭望塔等木制建筑和雕塑。其中一大特色是圆形的树冠骑行高台,从下面的指示照片里可以看到俯瞰的全景。从南龟速走到北差不多5小时,难度系数为0,因为基本都是平地XD,加上非树林的部分总共大半天,还有些角落没有去到。最北边有块水域,临着一弯沙滩,在那里跟几只鹅玩了会儿 :D。旁边树林里看到个度假村,停着些房车,运河端还有不少小游艇。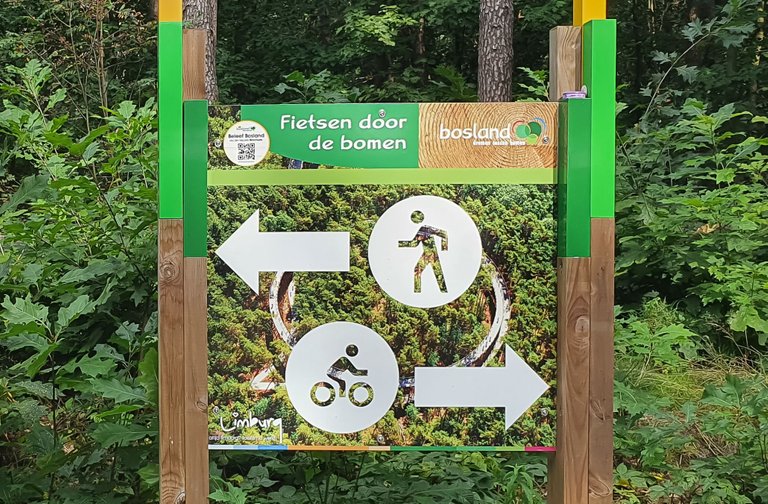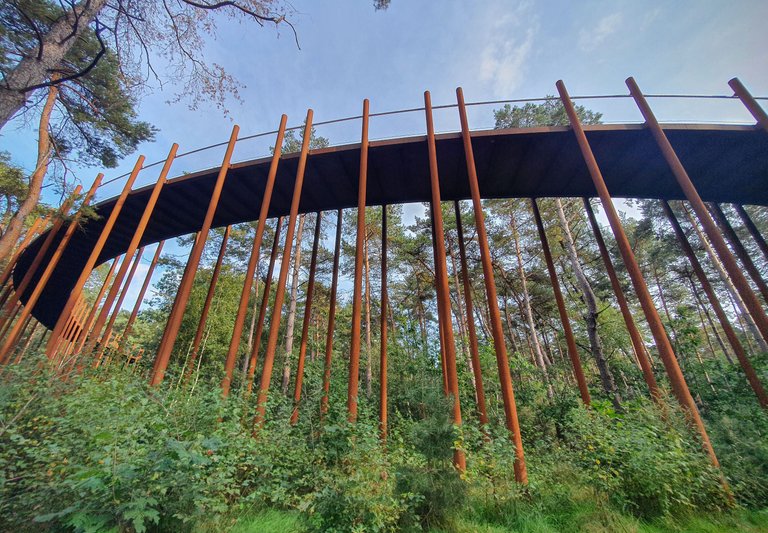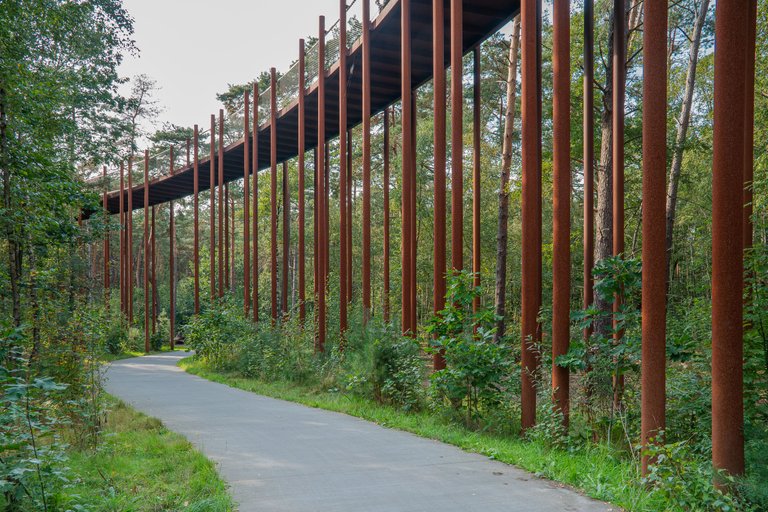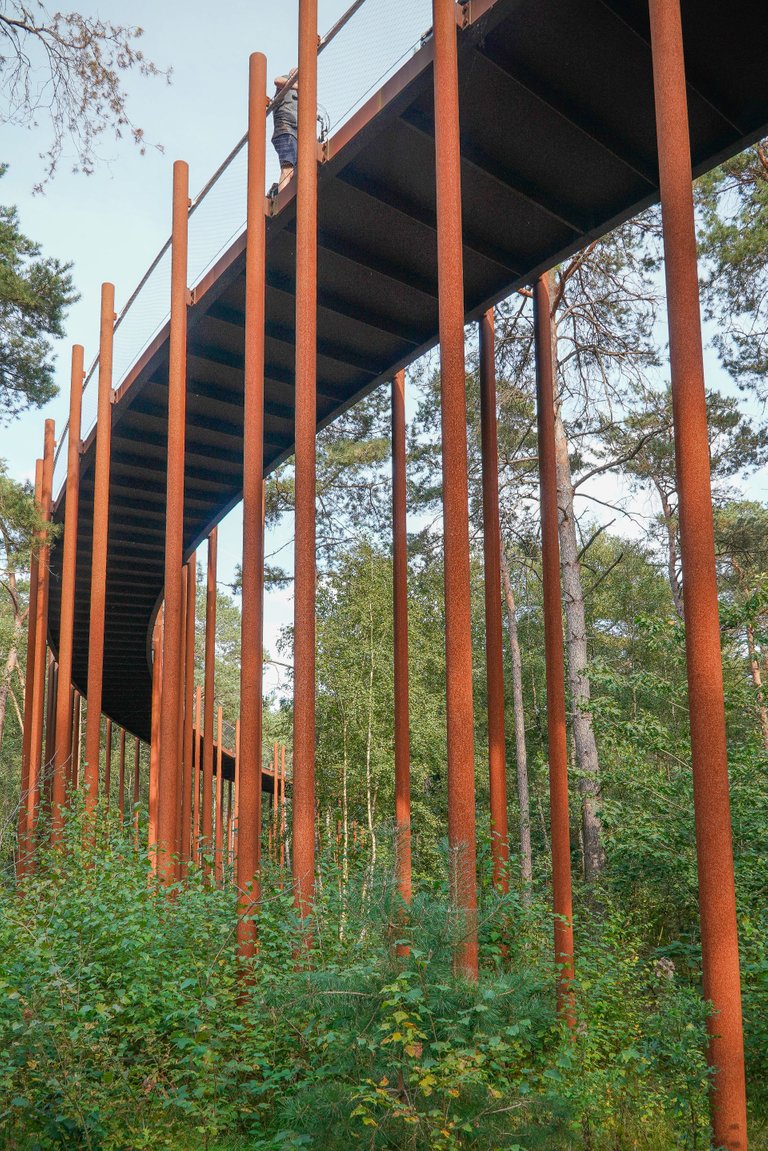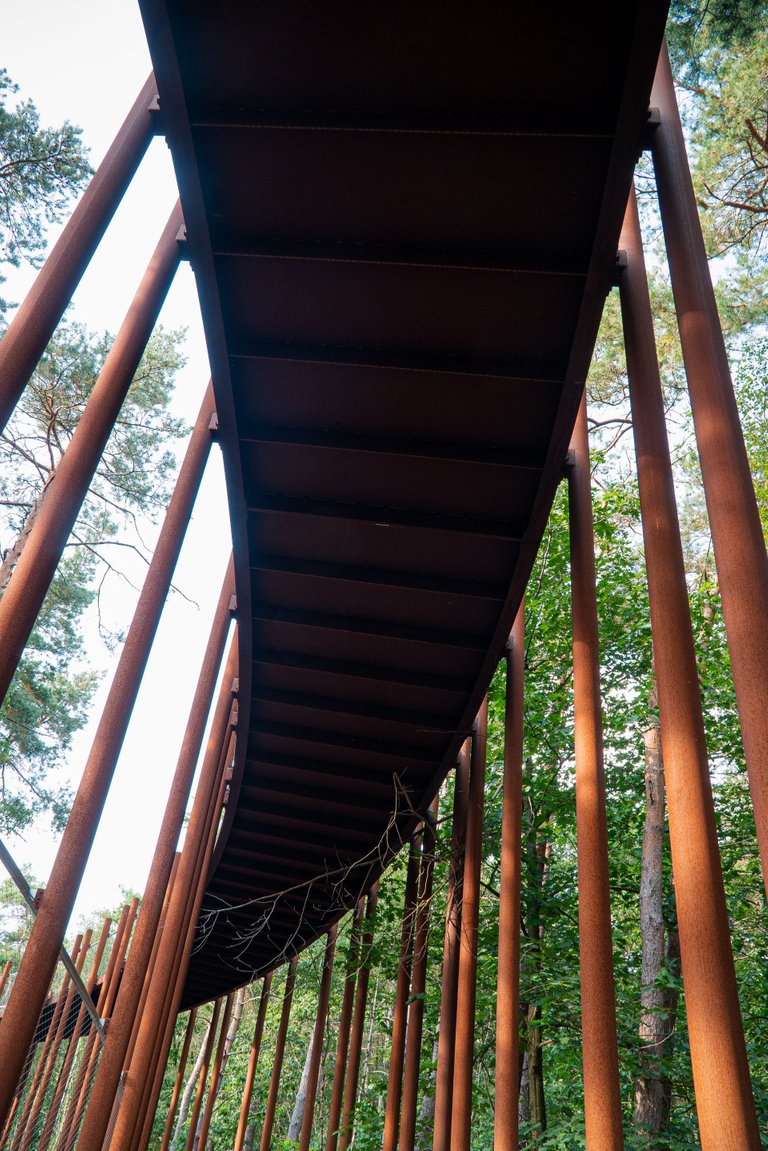 ---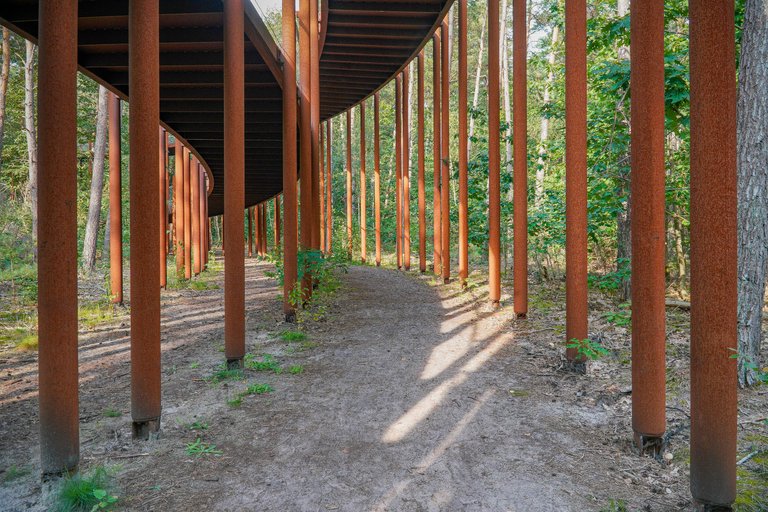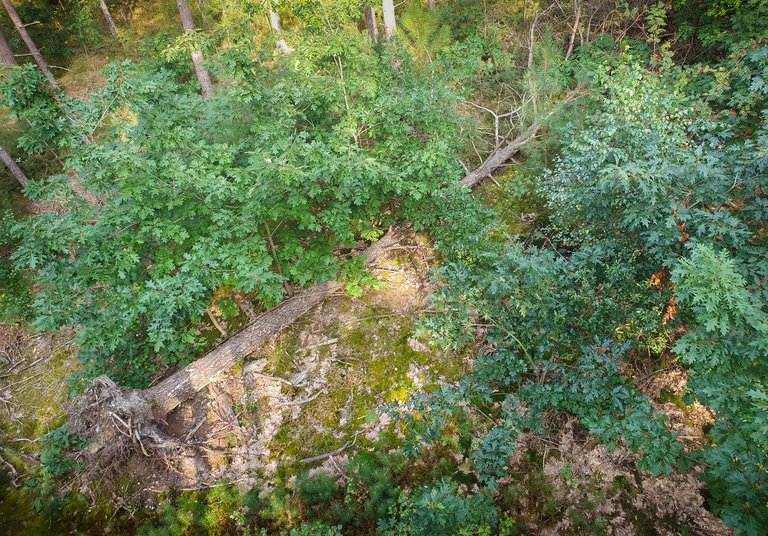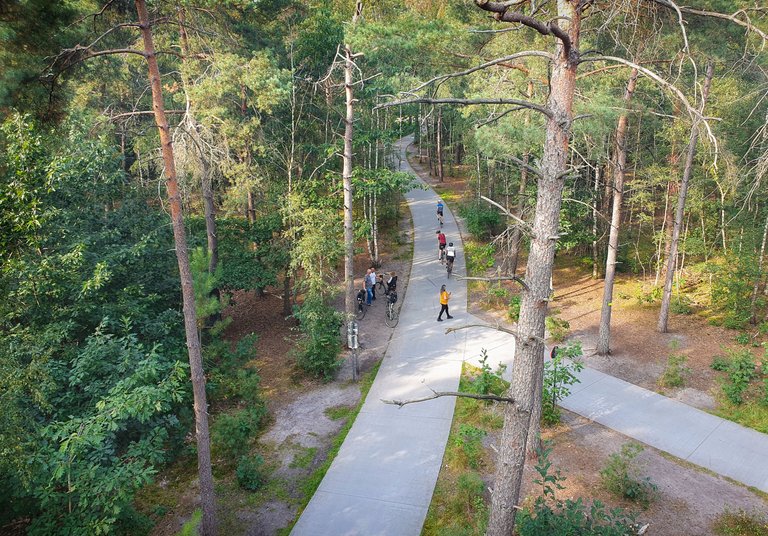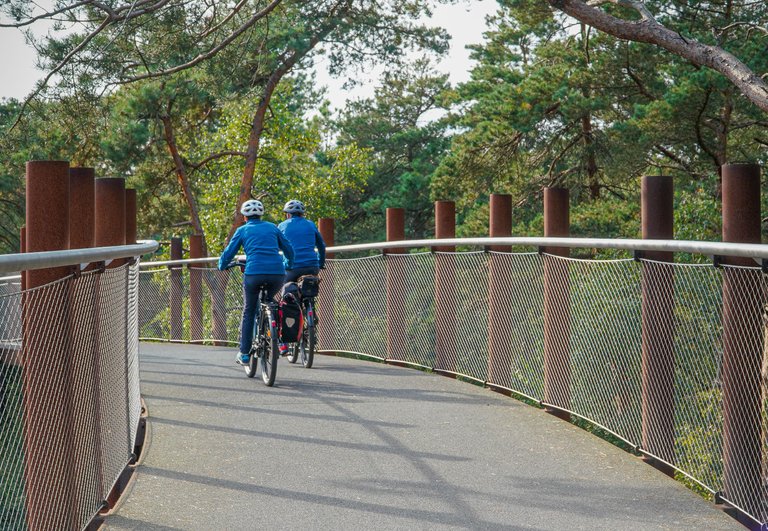 When there is a cable, there is a lock: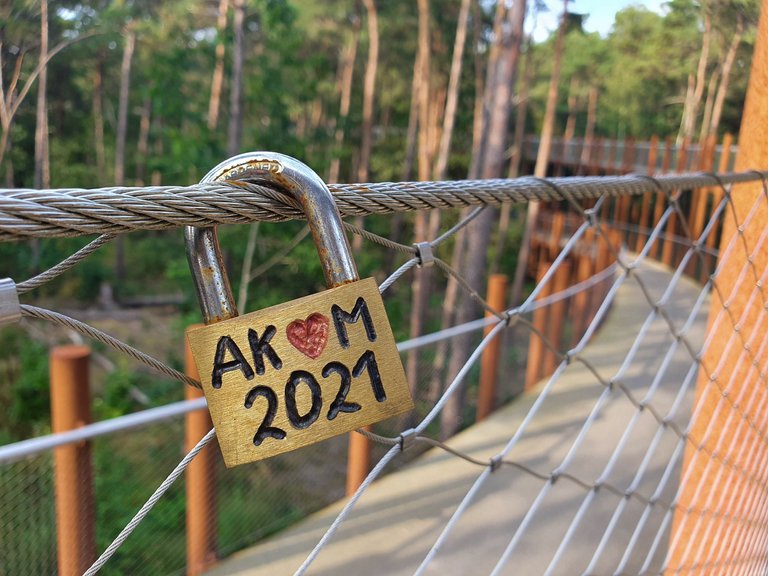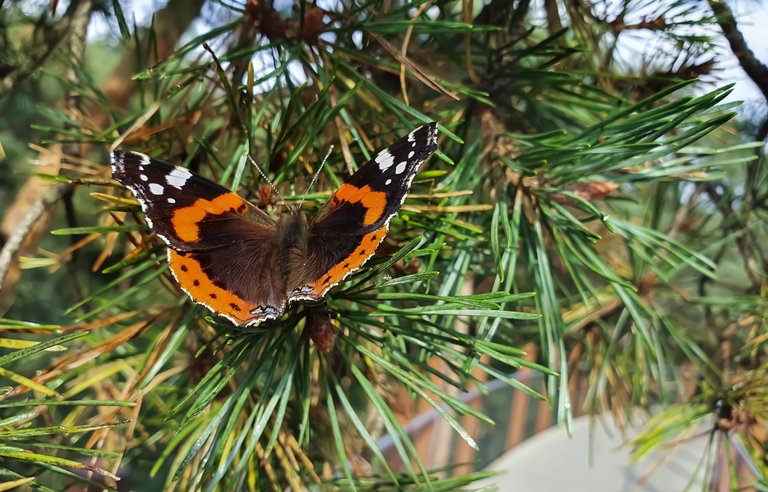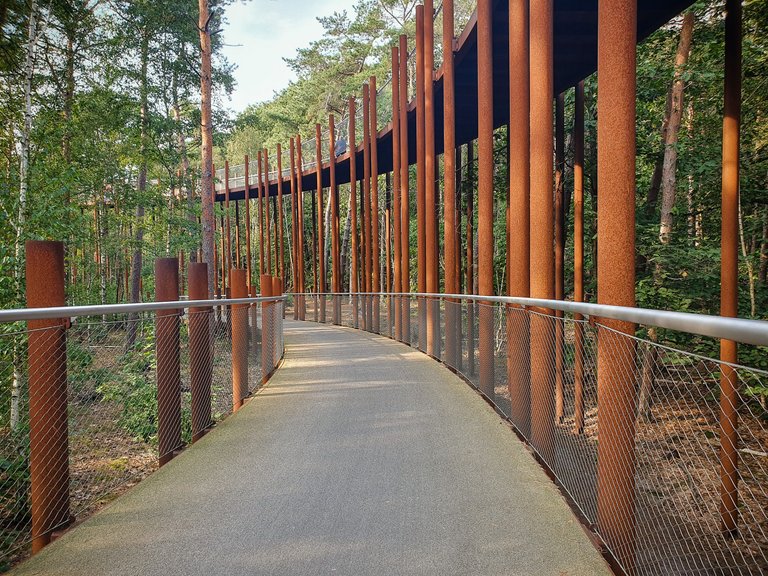 ---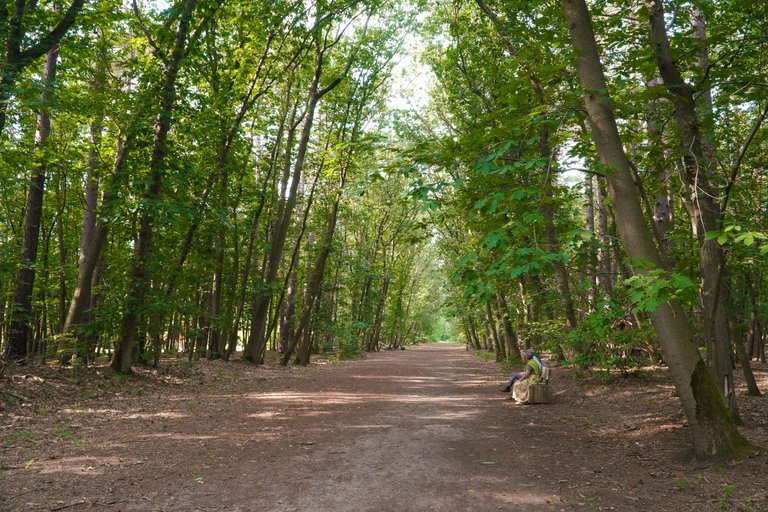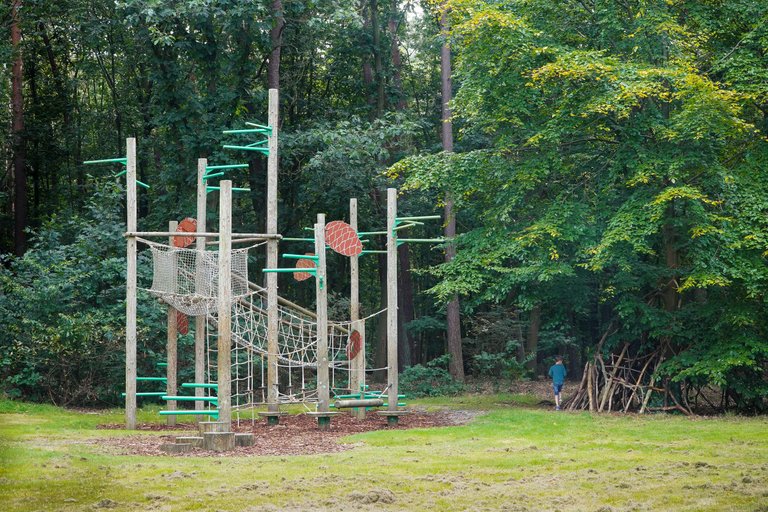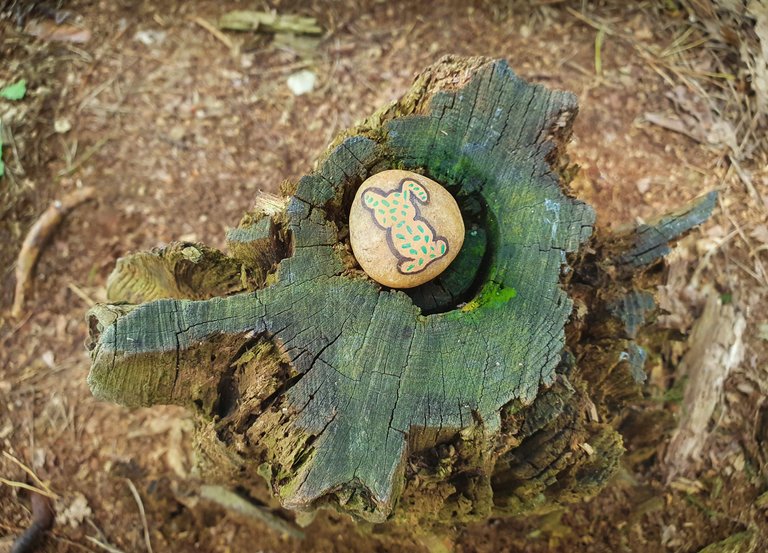 Autumn is here: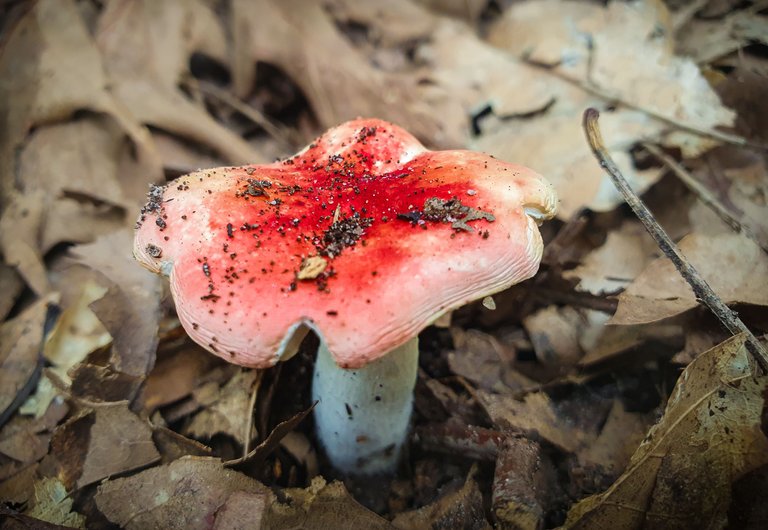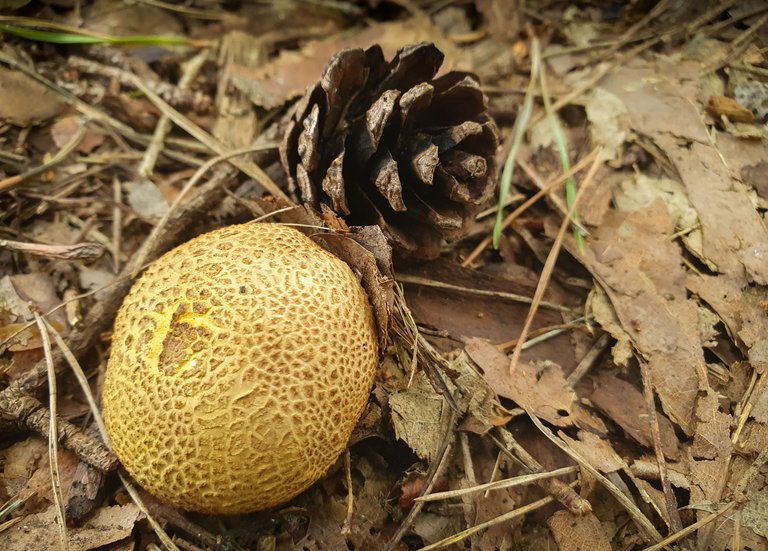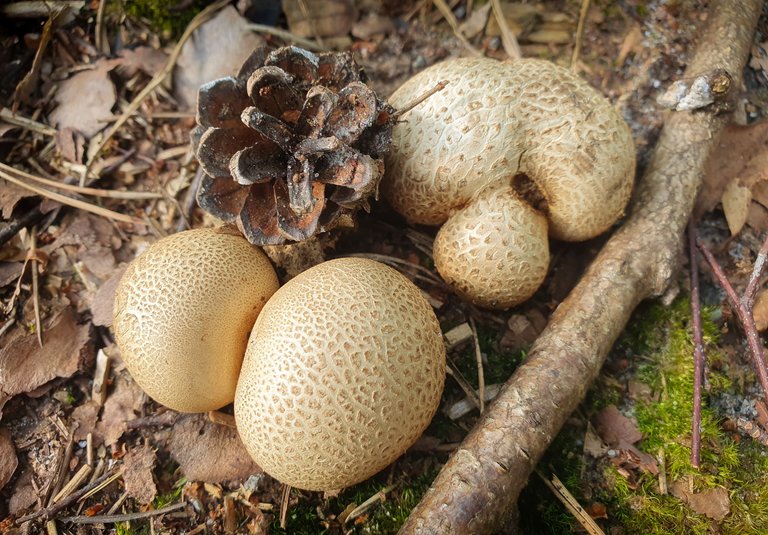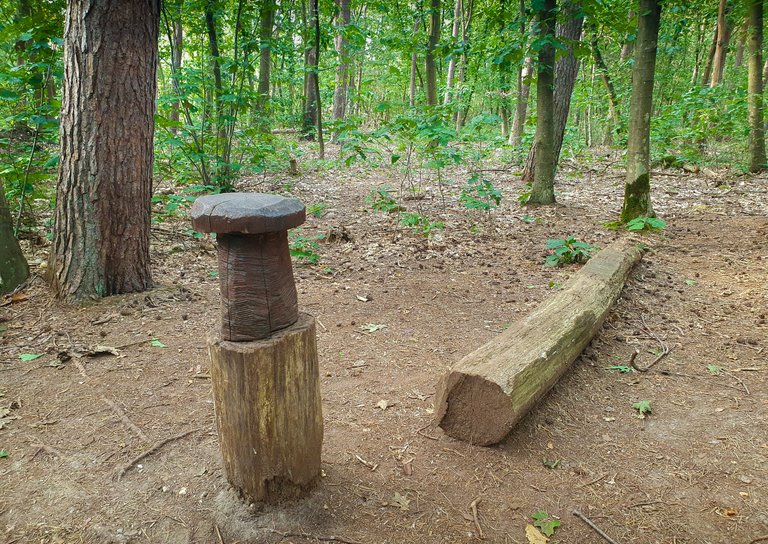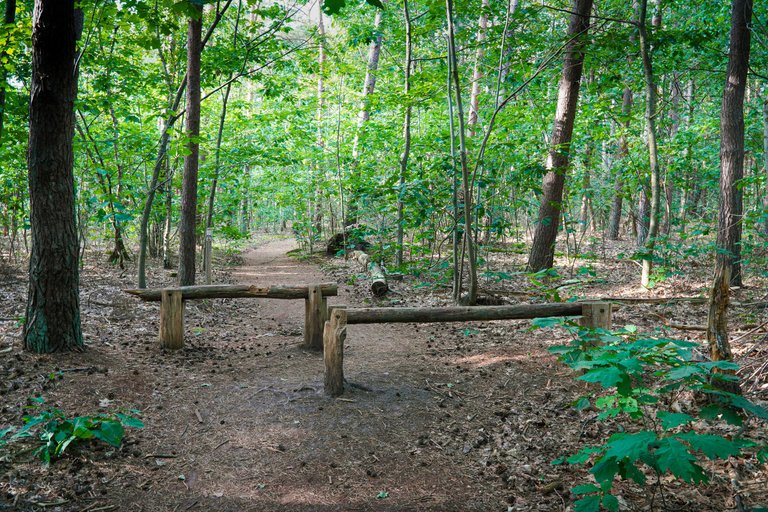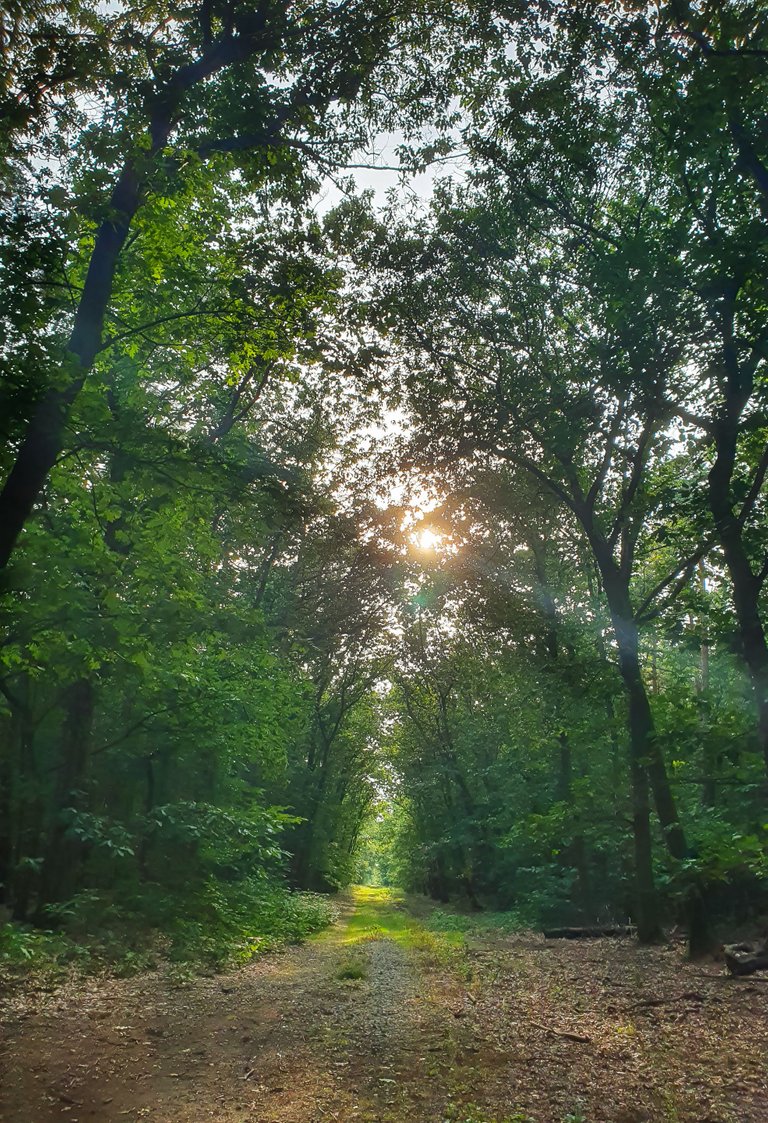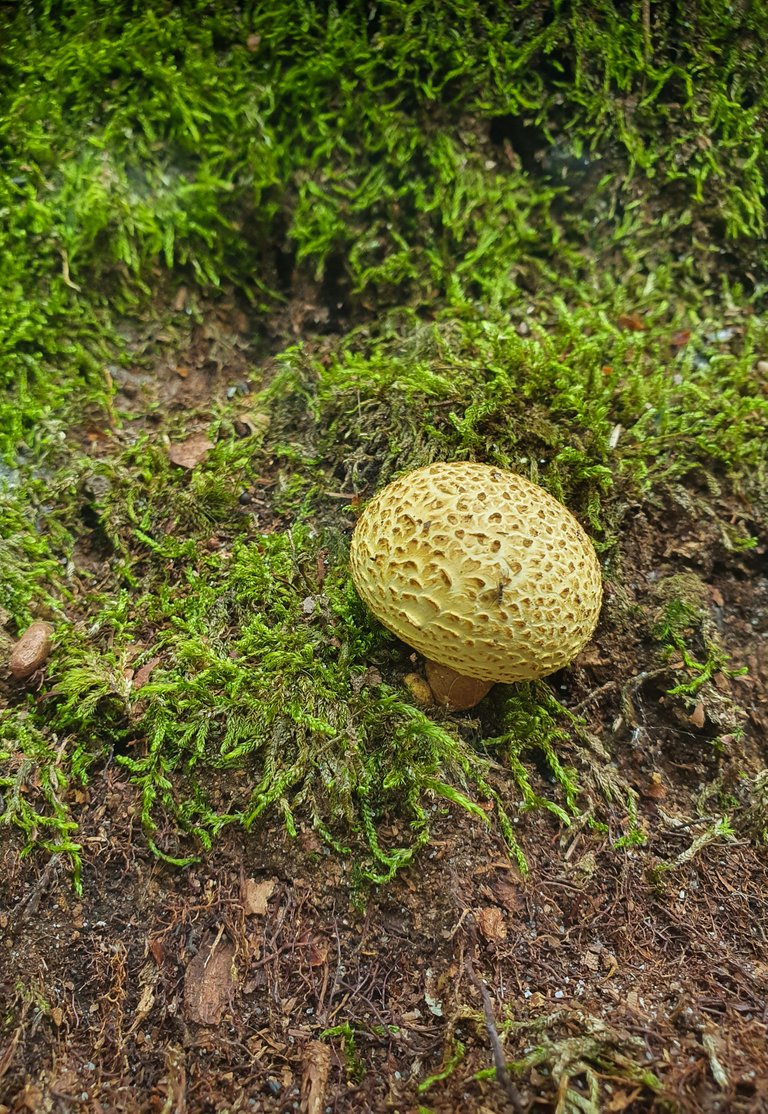 ---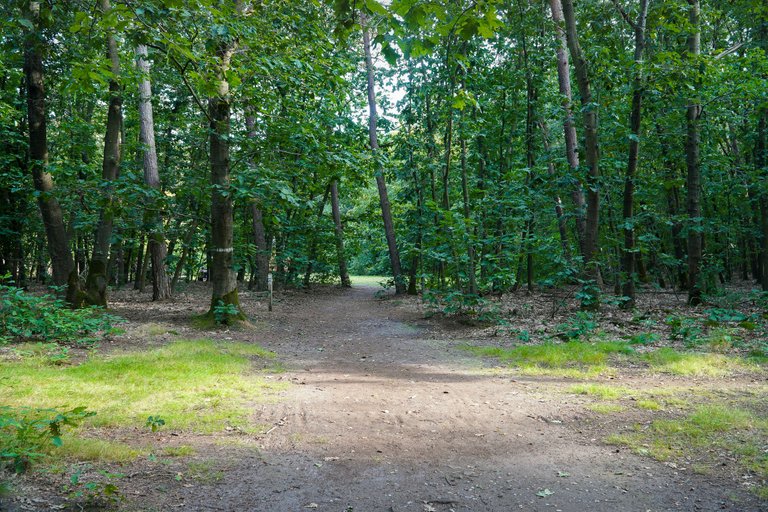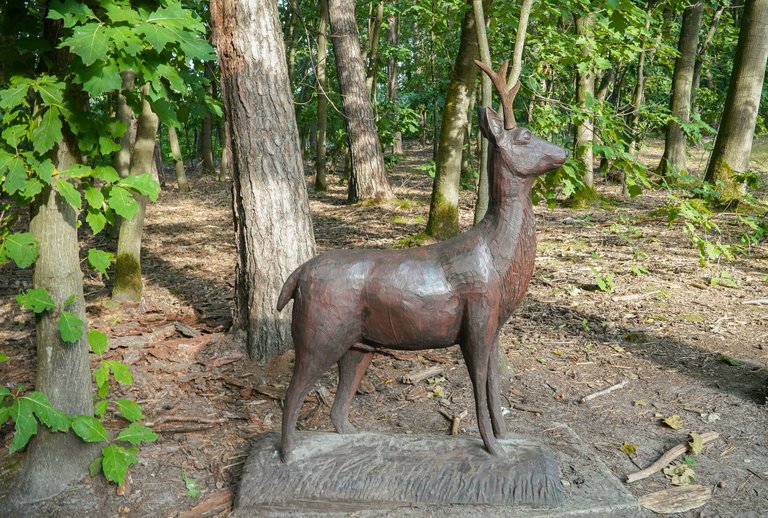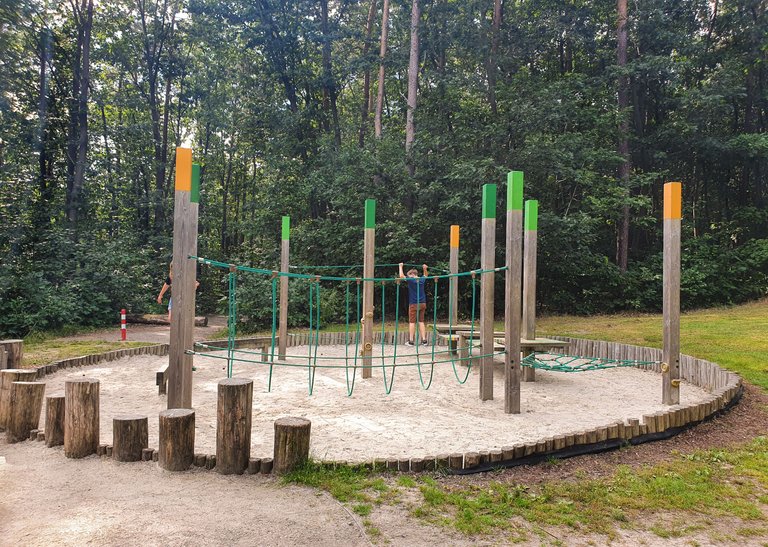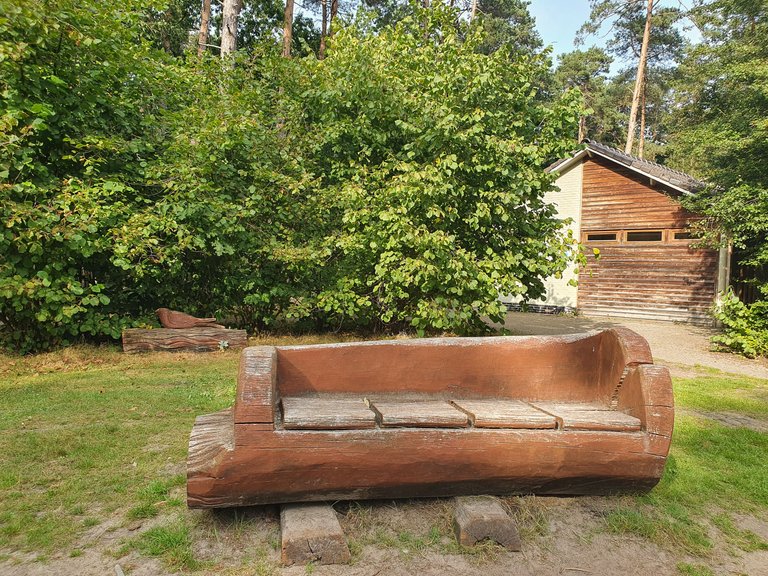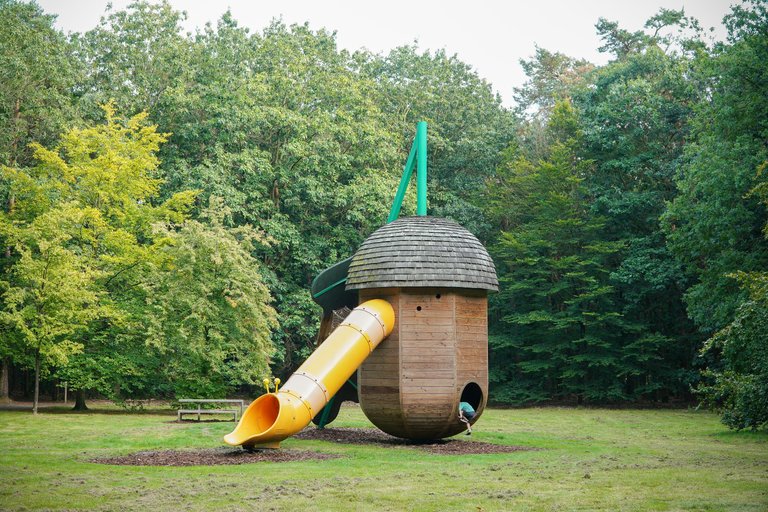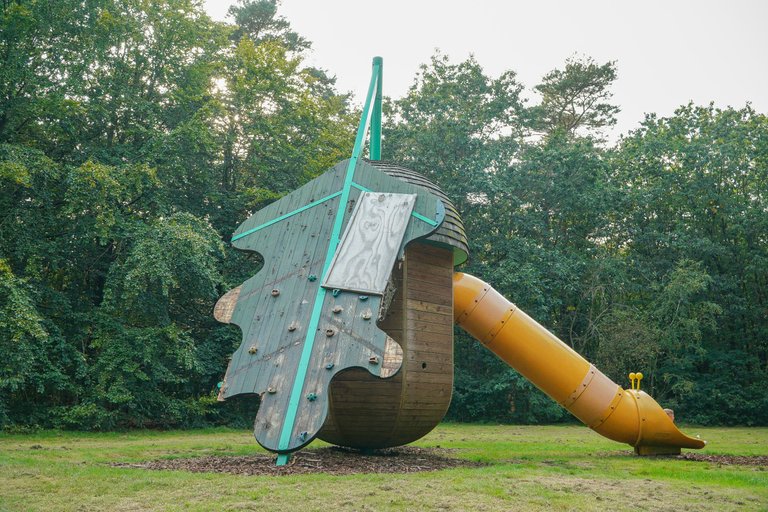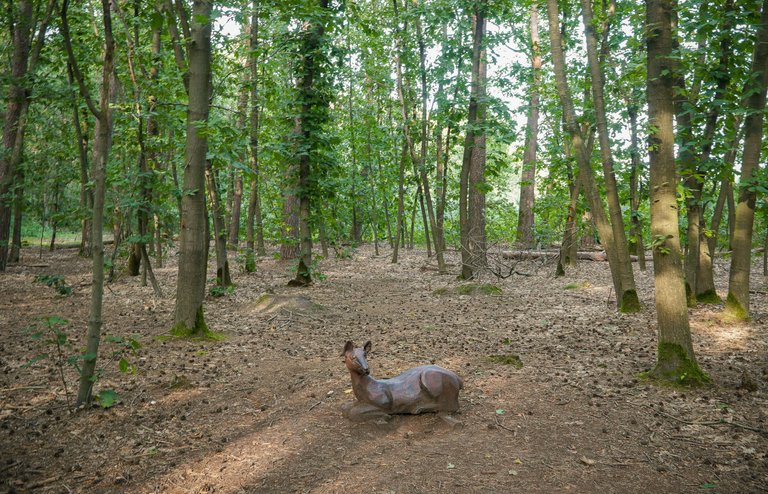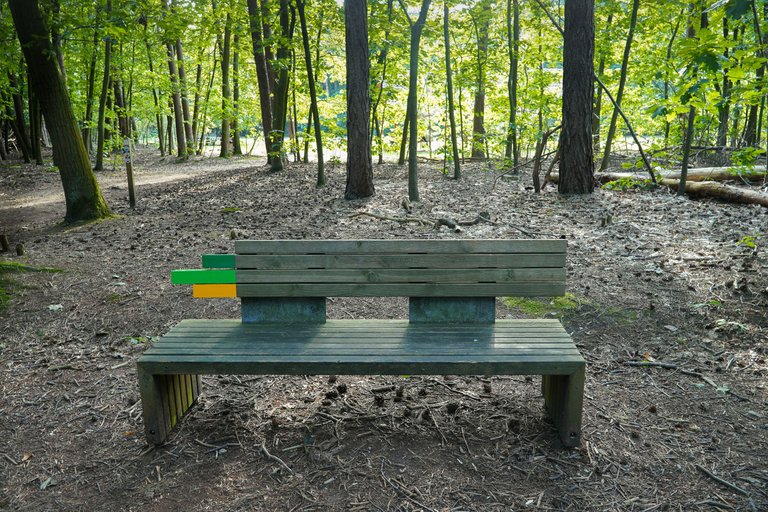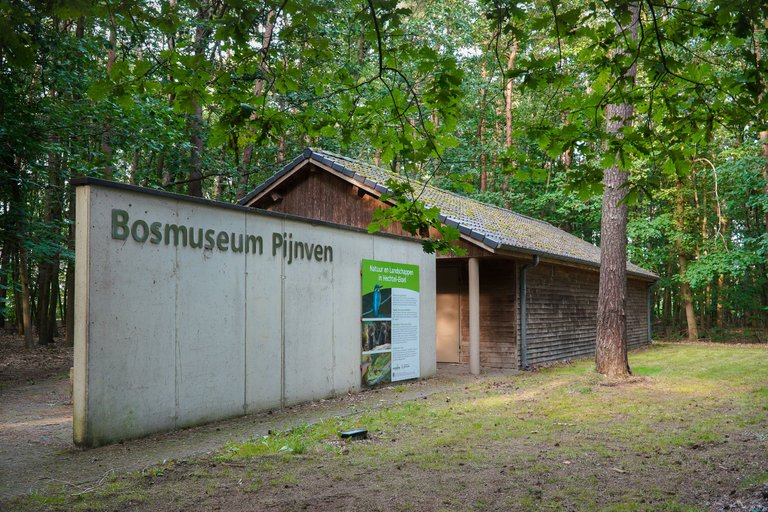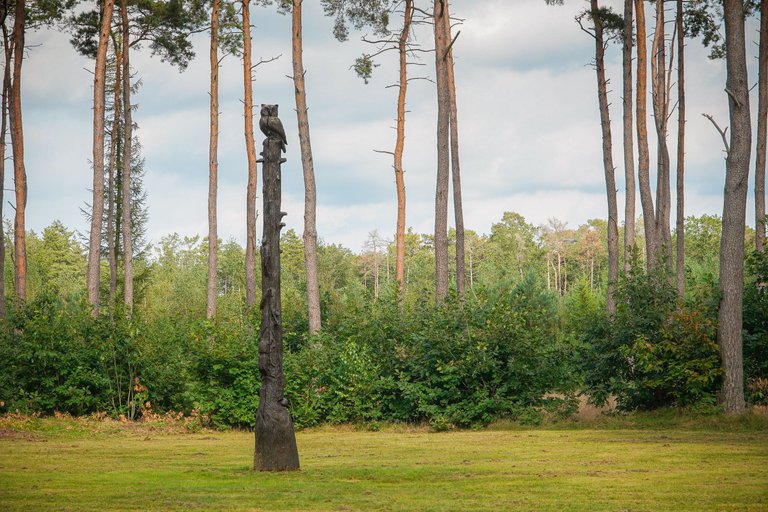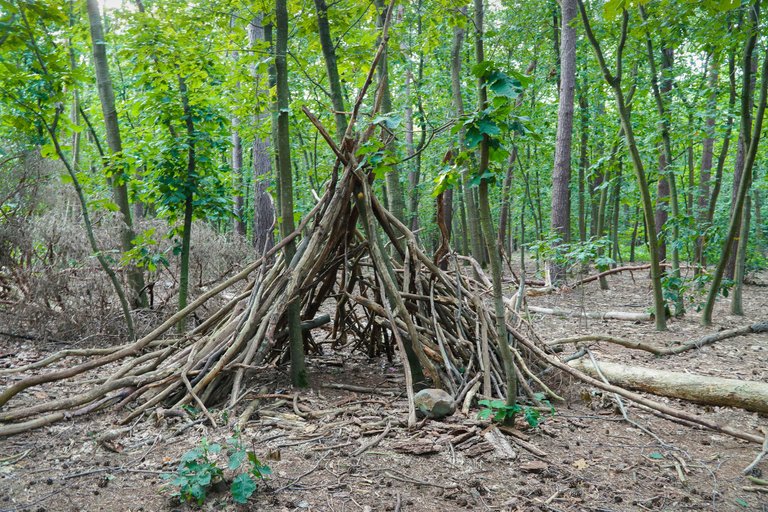 ---




Lommel is a town at the northern side of Bosland: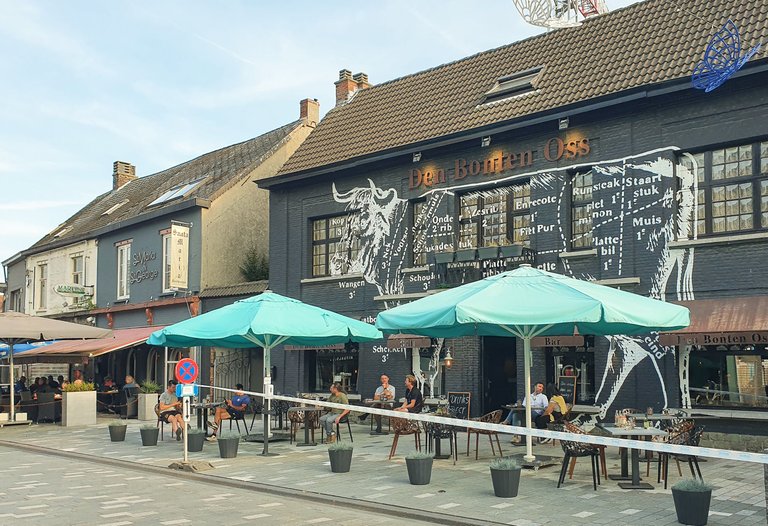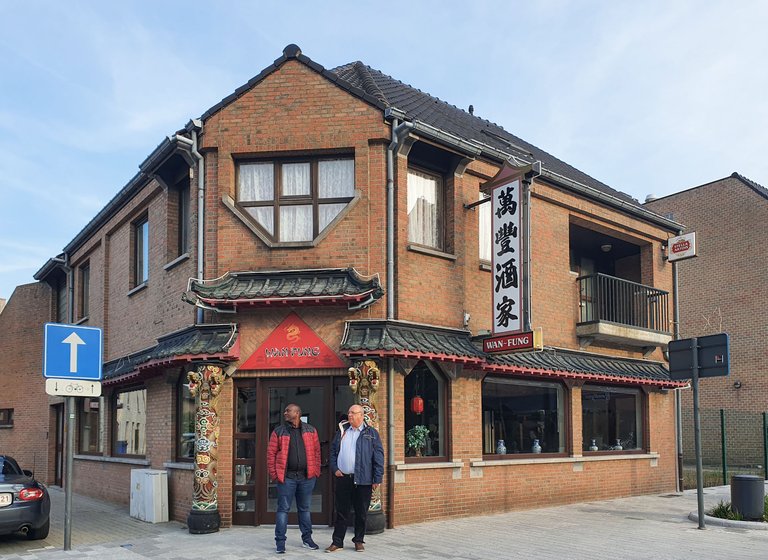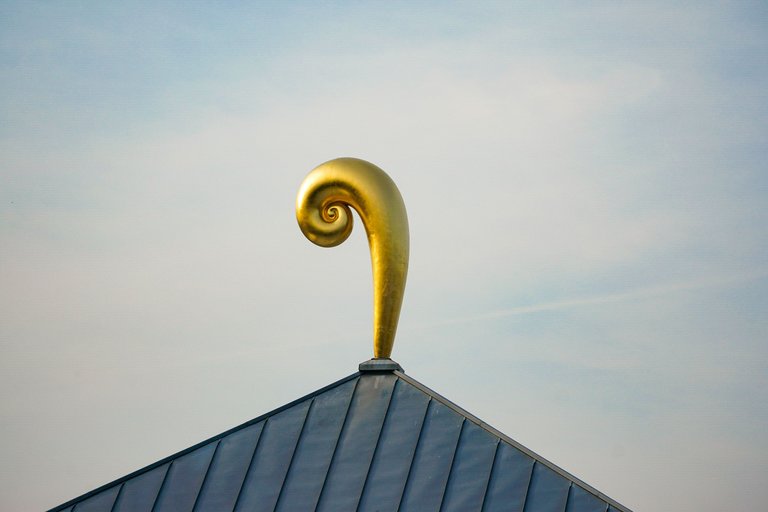 Some funky glass shoes were showcased inside the Glasshouse at the town centre: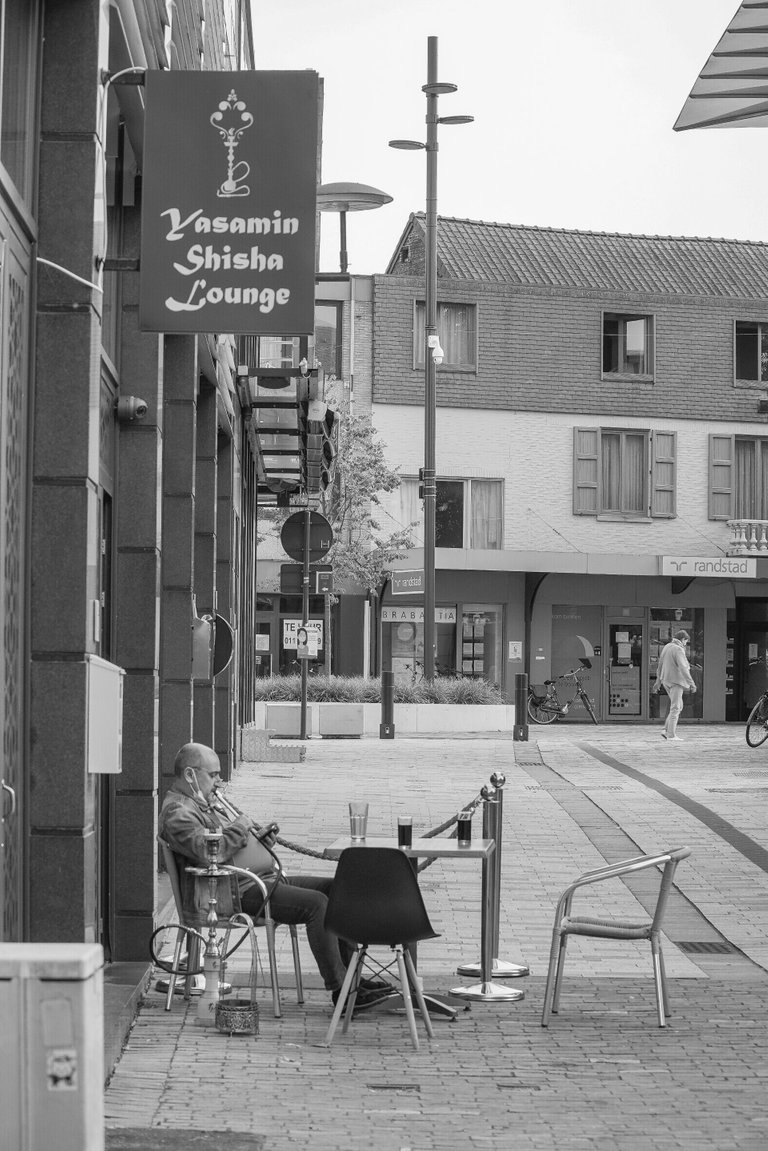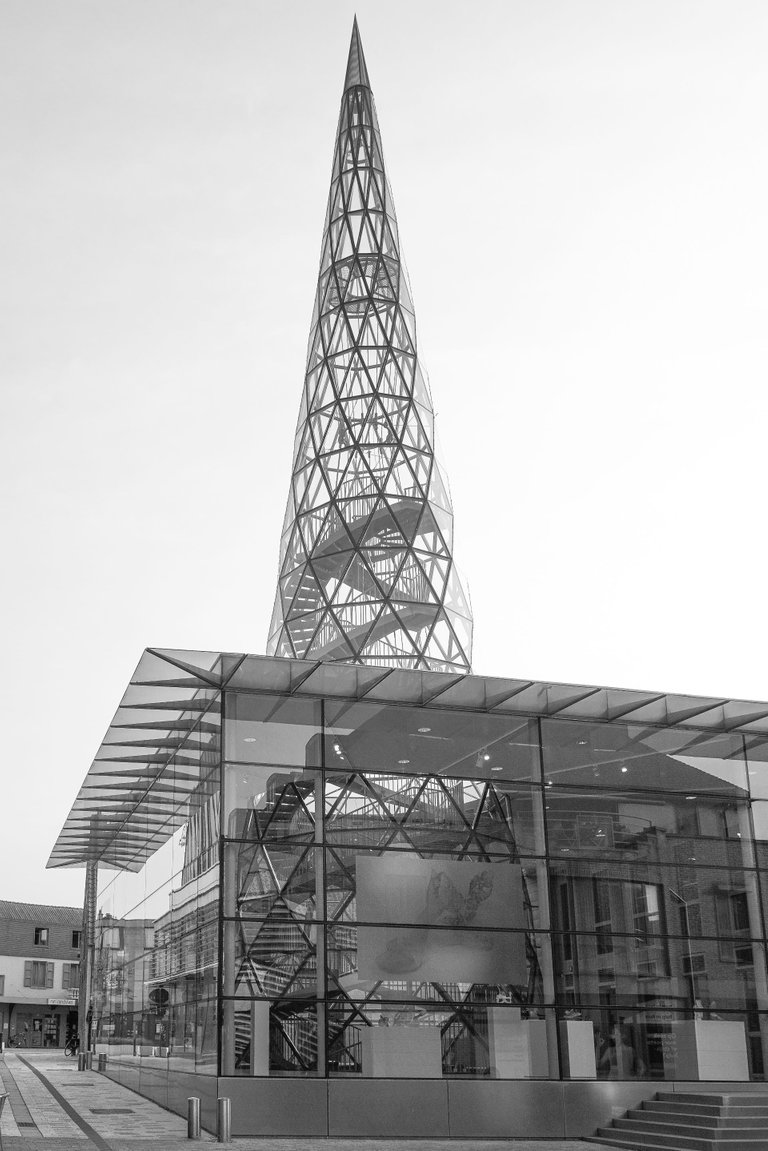 ---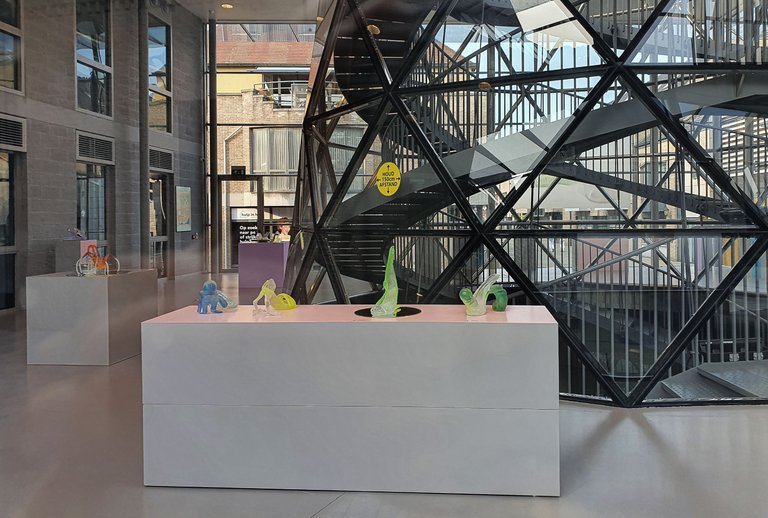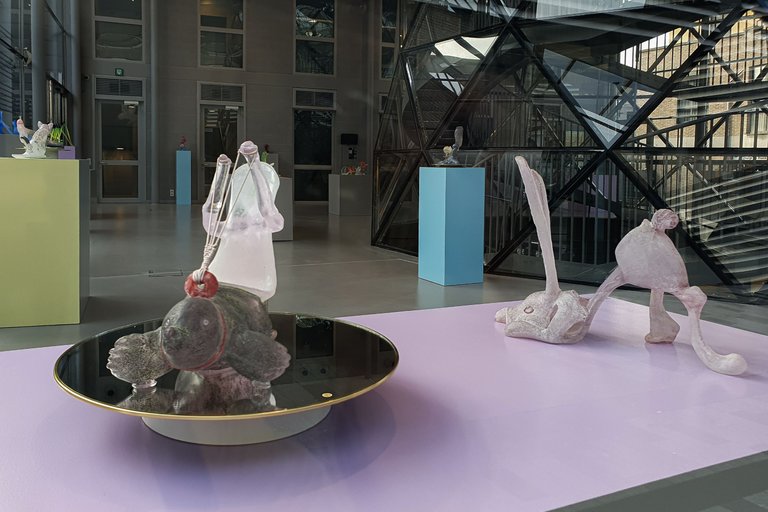 A bit more to the northeast direction, there's a canal and a "pearl beach" by water which is also part of the Bosland Project. We walked past some yachts, trees, geese, camper vans, and a vakantiepark (no idea how to say it in English, kind of bungalow park?). The sunset over the water was serene and beautiful.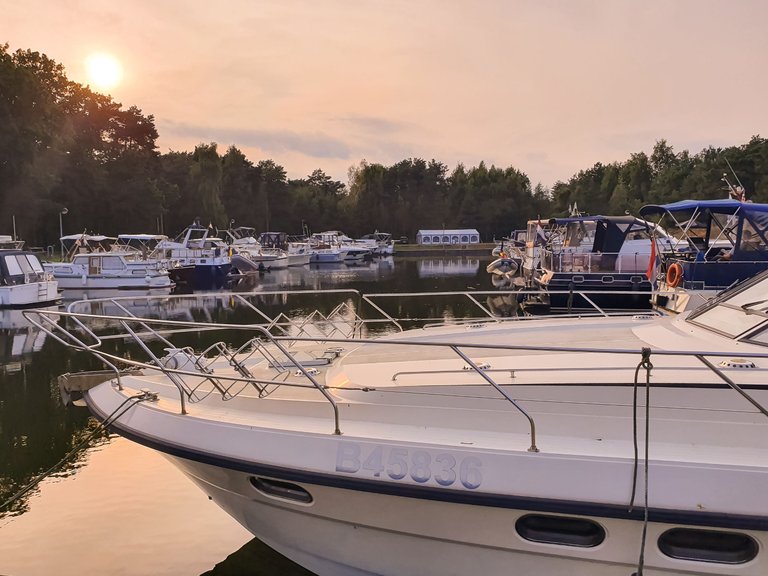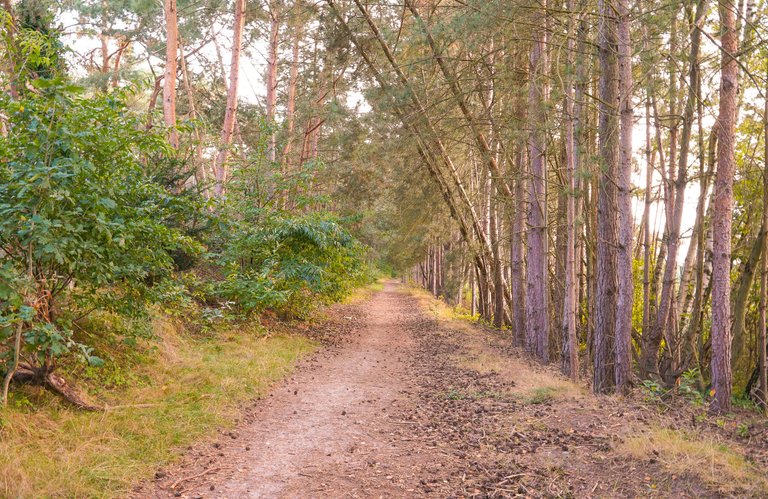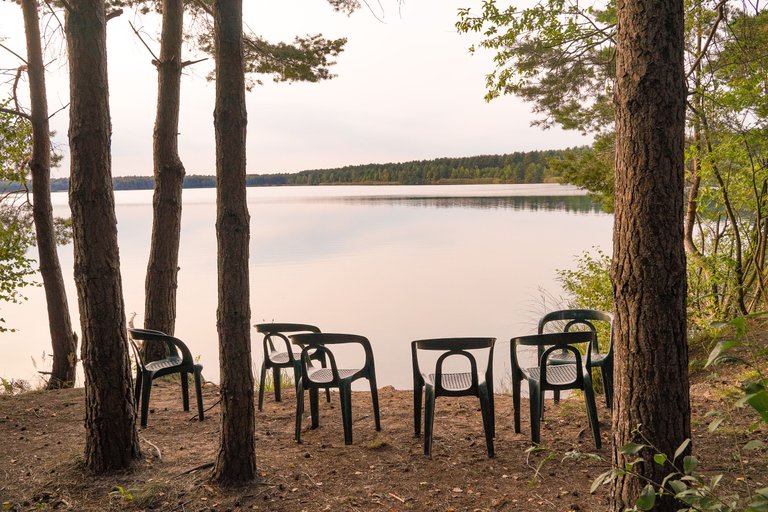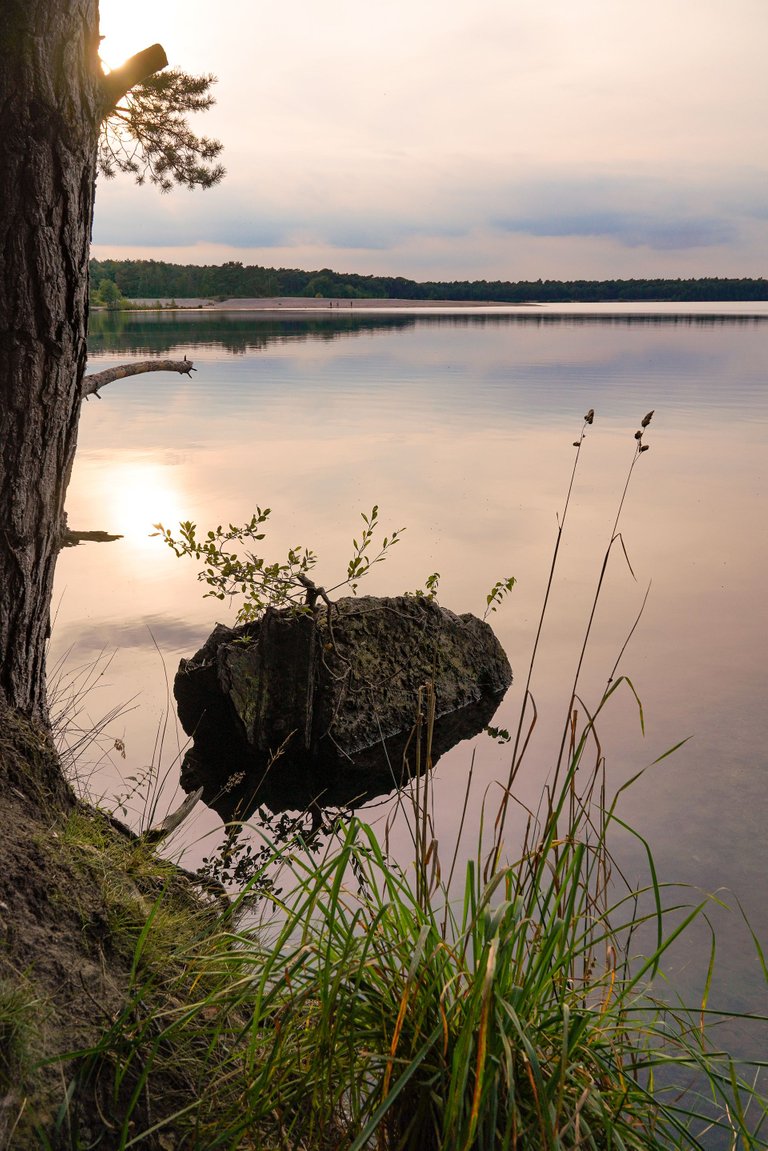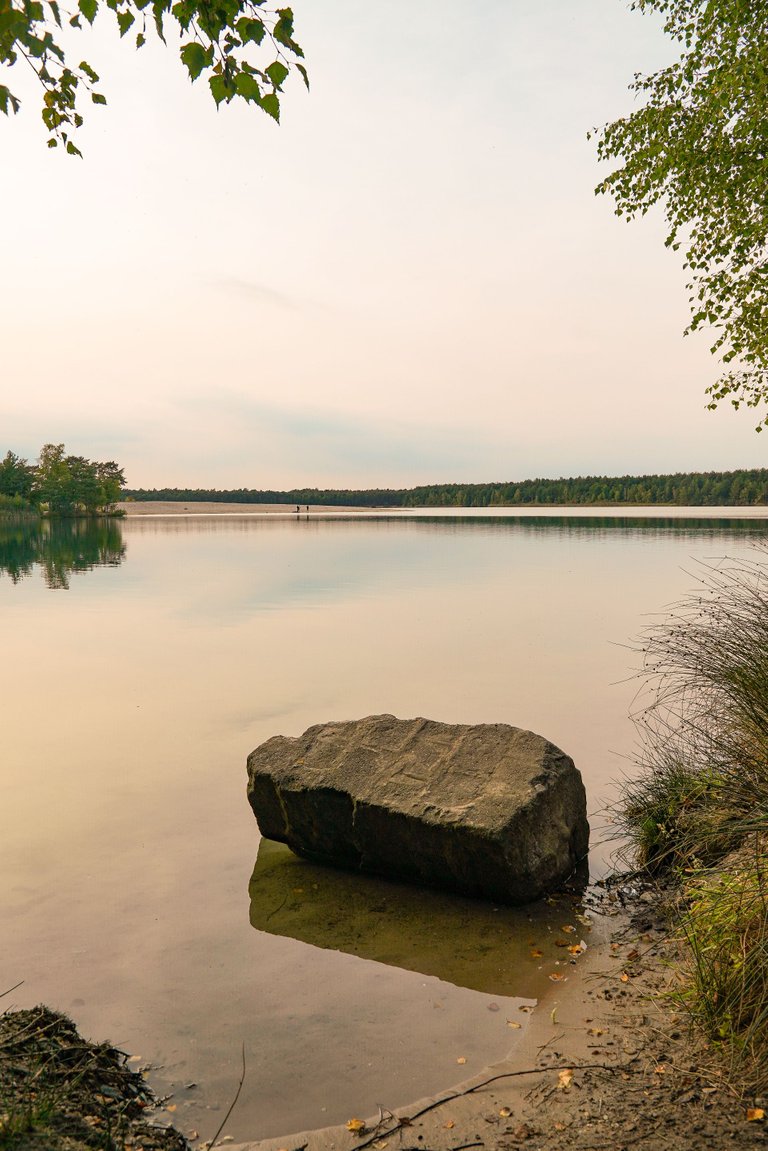 ---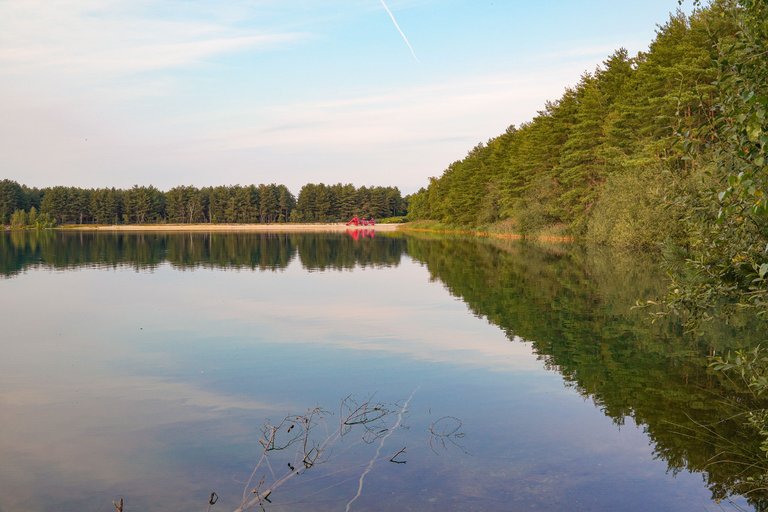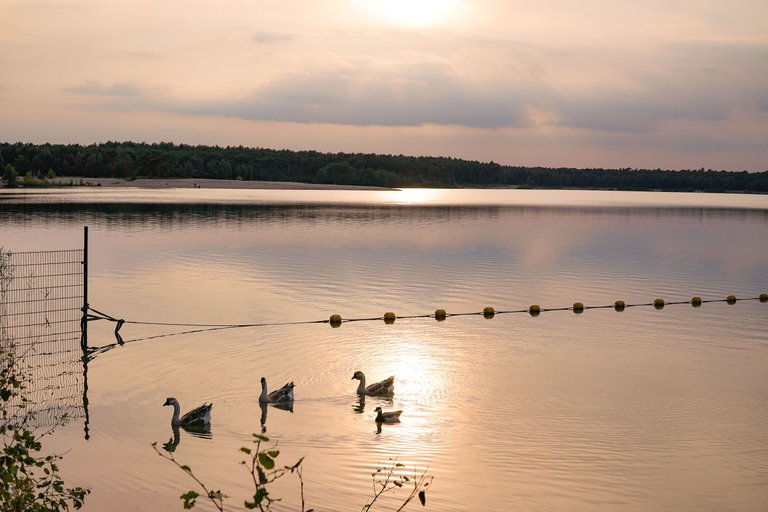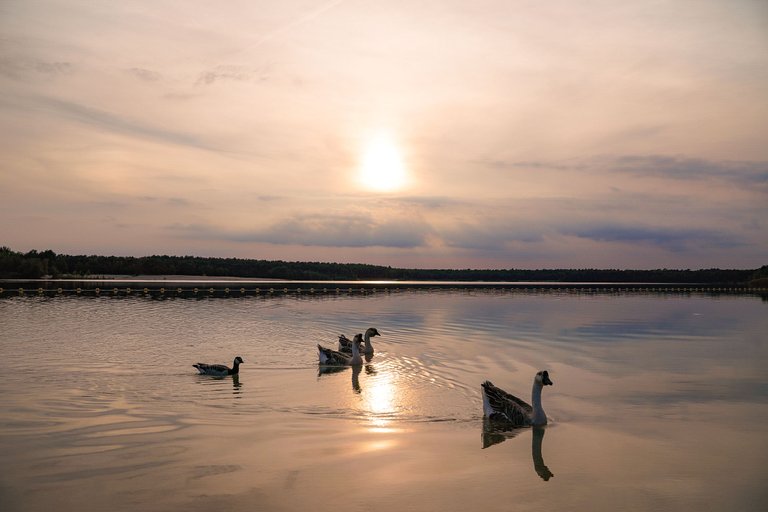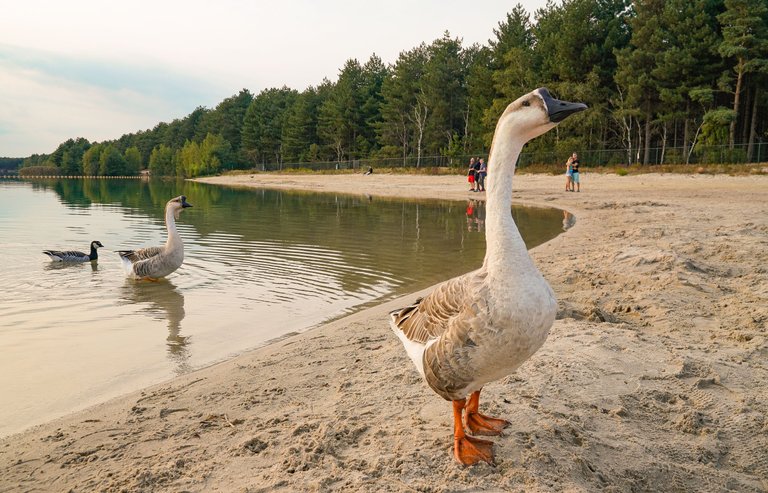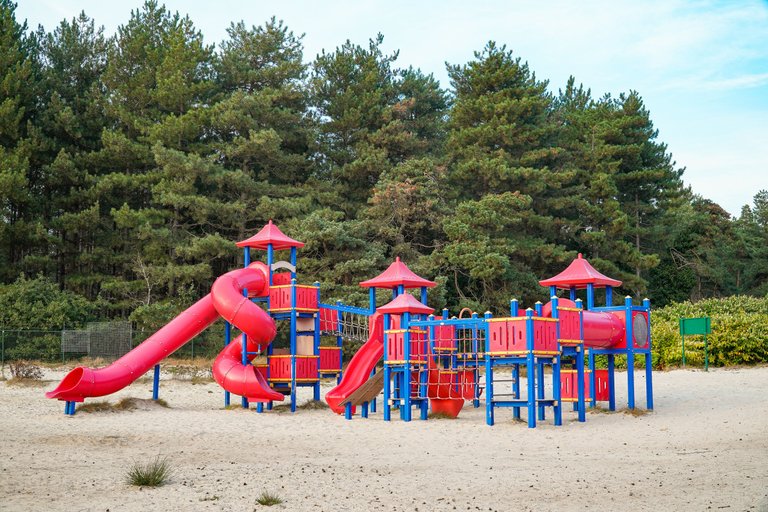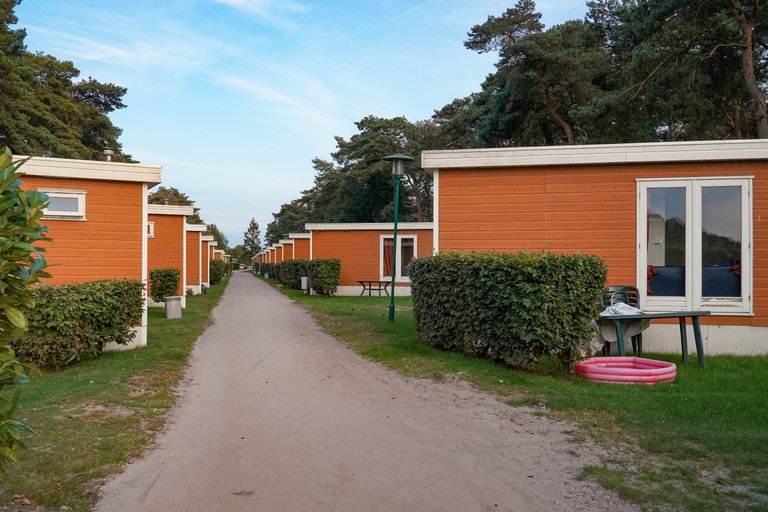 At last, no perfect day is complete without great food. The divine succulent ribs I had were marinated, smoked and grilled on applewood. And all the tasty and heavy stuff, the guilty pleasure! :D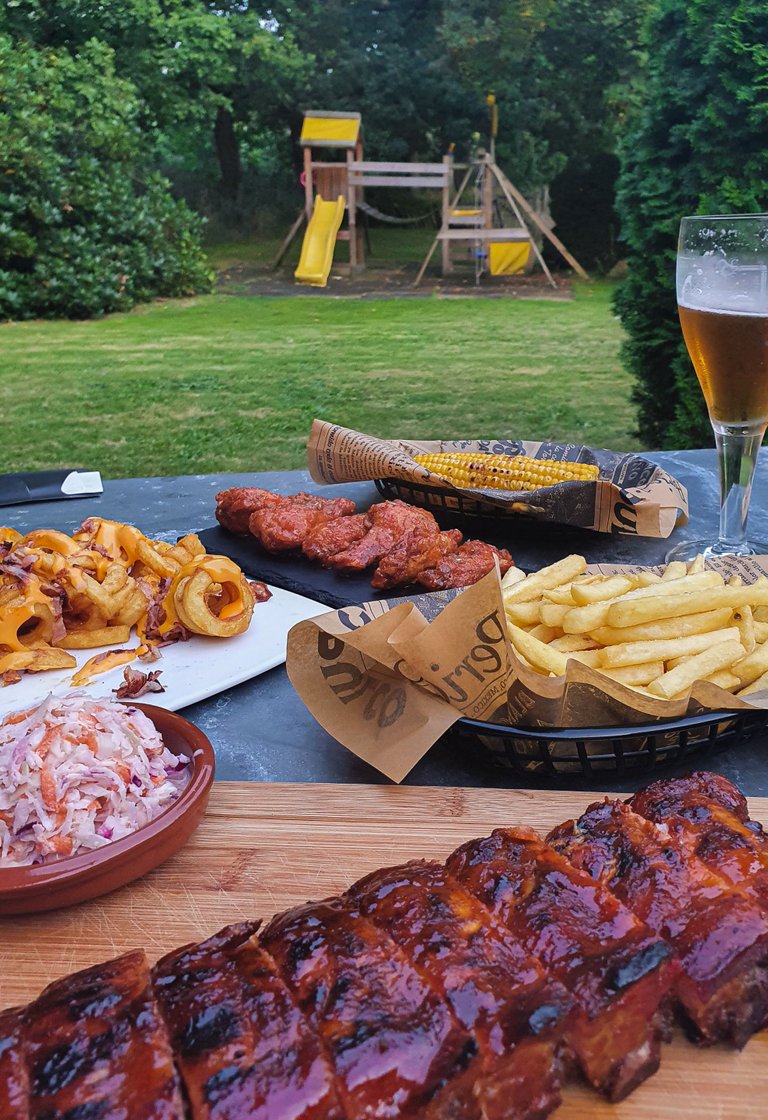 All content by @itchyfeetdonica
图文 by Donica

---
---
---