Mortal Kombat 11: Ultimate. Story Mode. CASSIE CAGE Special.
Hello Everyone.
Last time I shared a gameplay of me playing Mortal Kombat 11: Ultimate, was a gameplay of battles between me and my friend. I'm a newbie and couldn't cope with a player like him. And so, I decided to practice the game, learn about the story, and know the power and moves of every single character. That's why I started playing the story mode. It helps me to learn about all the characters and get to play all of the combinations.
It's not possible to play all the battles of the story mode at once. Cause, there are a large number of characters their combination will obviously be huge too. And I have other work like Job, Versity, and homework. So, I try to manage some free time to play games a little bit every day. I'll finish those battles step by step and will continue to share with you guys too. I'll separate those parts by the characters I will be assigned to play with.
Cassie Cage
Cassie Cage vs Sonya
So, My first battle was against Sonya and my character was Cassie Cage. Both of these characters were new for me and it was for the first time I was using them. In the first round, it was a close call because Sonya had got me and both our life was at the lowest. Then I got her with my Fatal Blow and won the round. The second round was an easy one cause I already learned her abilities in the first round and I was able to win the battle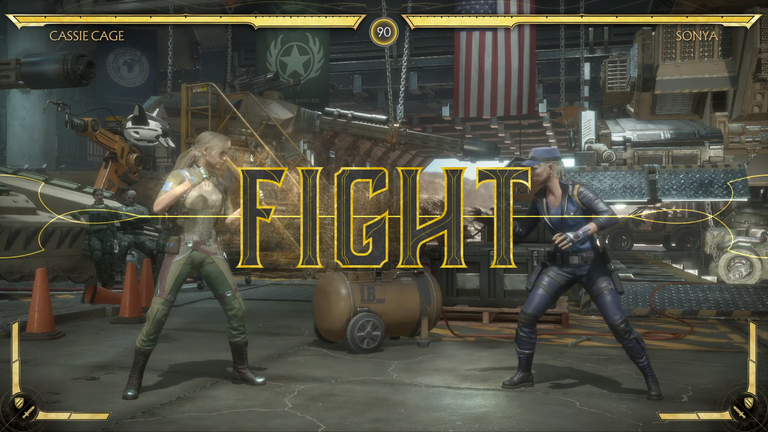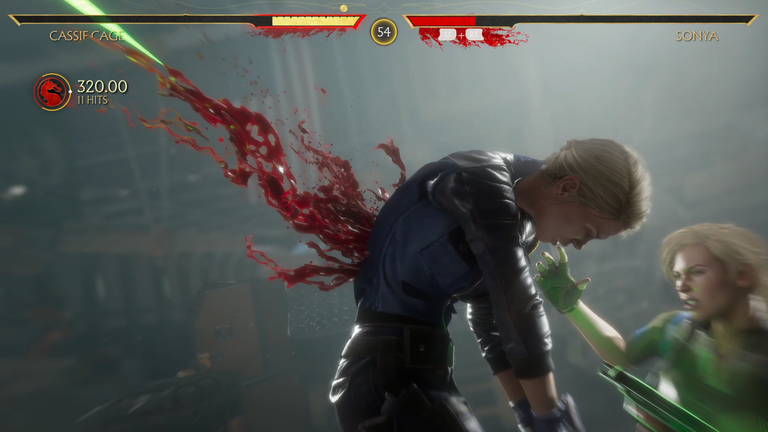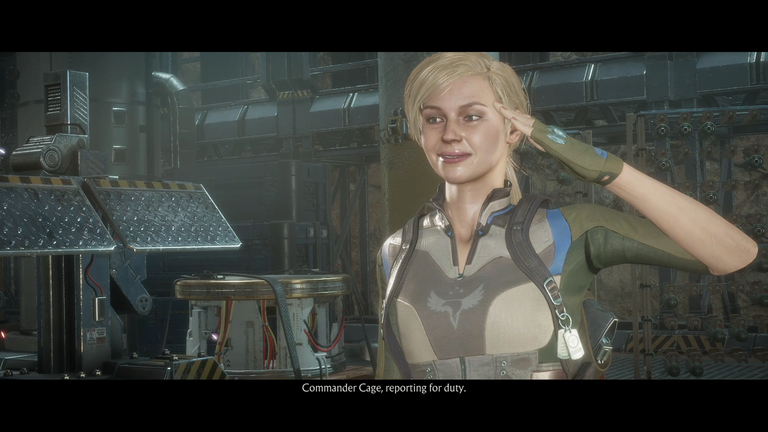 Cassie Cage vs Kabal
This one wasn't an easy one and I wasn't expecting it to be easy. Cause I know how strong Kabal is. But, the powers were different than the powers I played with and it was like I'm a no-match for him. His speed attack and ash breath attack were most annoying cause I couldn't dodge or shield them. Even though I almost finished his life with the fatal blow I couldn't win the first round.

Look at the life bar.

After that, I was able to win the 2nd round barely. And I mean it. My life was at its bottom and I already thought that I was dead. But, somehow with the last move, I won it and progressed to the third round.
A close win

I wasn't that lucky this time. I put up a good fight but still stood no chance against him. He grabbed me and smashed my head on a spike.
And lost again.

I then started a rematch and won both rounds. It was because I found a way to dodge his shurikens by jumping or sitting. I just had to focus on his hands and guess which direction is he going to throw them at.
Kitana was also a new character to me and it was tough for me to dodge her attacks. first of all, I don't know what types of attacks she uses and second thing is she's both a mid and close-range attacker. While Cassie Cage is the only close-range attacker. It was tough to get close to her with that annoying tornado ability she has. But there was still hope of winning for me after I drained her life with the fatal blow. But, I got caught in her fatal blow and she won the round.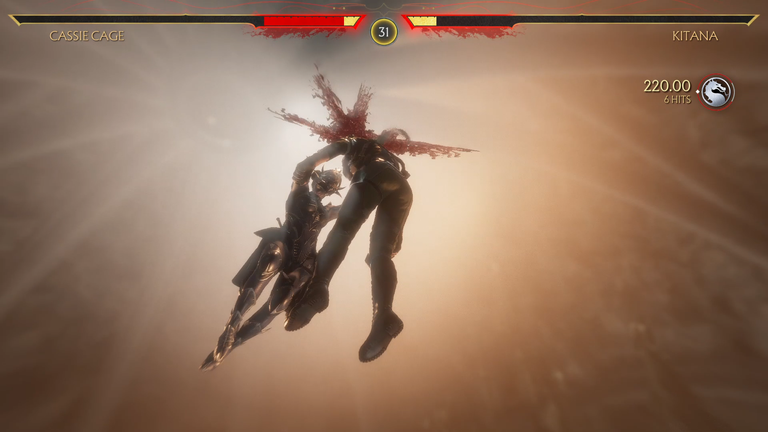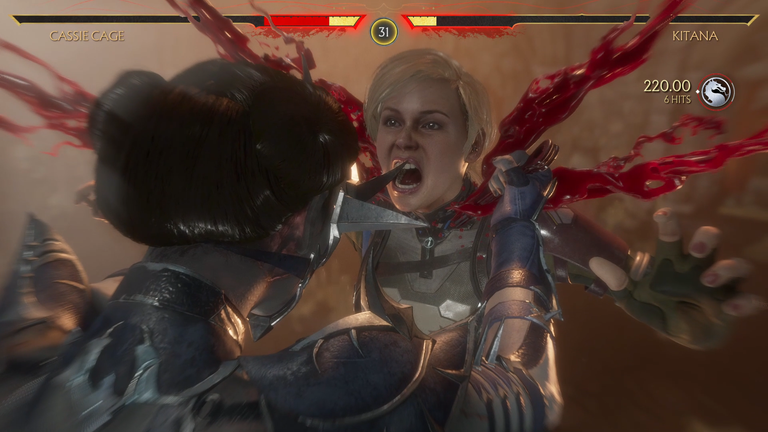 I was able to win the 2nd round barely. But lost again in the third round. And it was a shameful loss. You'll understand what I mean, Just look at the picture below.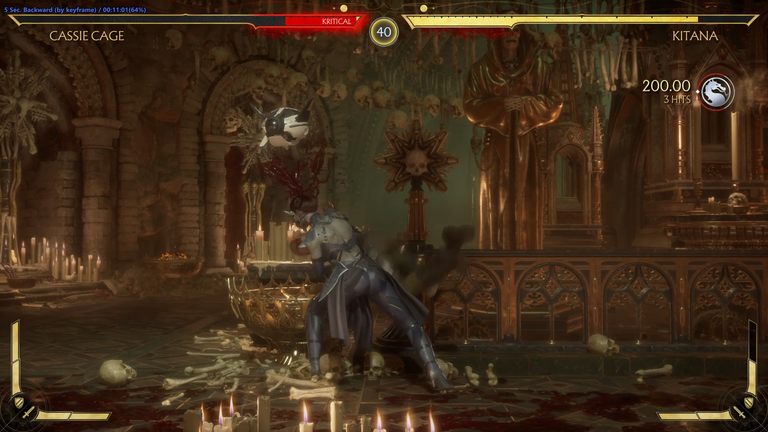 I started a re-match but lost the first round of that match too. But, in the end, I was able to win those last 2 rounds and won the battle. You need to see those fights in the gameplay.
This one was a completely unexpected one. I was expecting a harder match than Kabal or Kitana from Liu Kang. But, I was able to with the match in the first two rounds. Maybe, it's because he's a hand-to-hand combat fighter like my character and I was getting handy with the controller and was able to hold the attacks of the enemy better. It's true I had a hard time winning against him. But, I was thinking that I'll need 2/3matches to win against him
My Favorite Move: Sit and press Y(gamepad)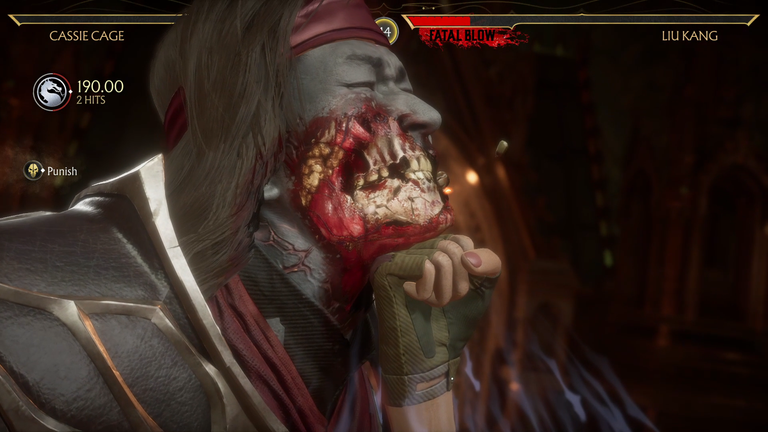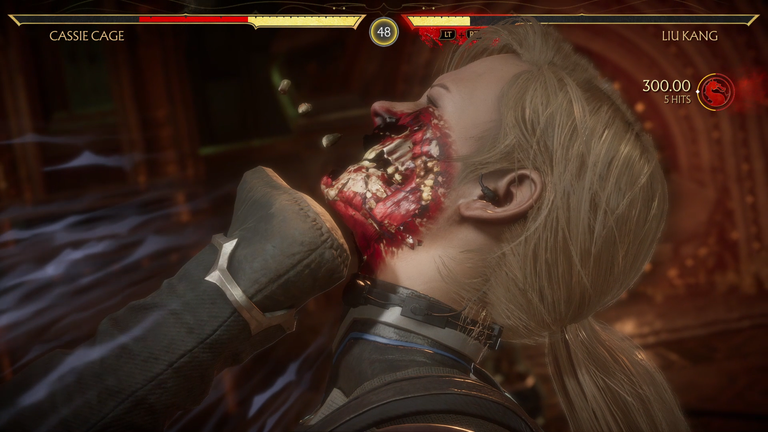 I loved her ending dialogue (mostly the attitude).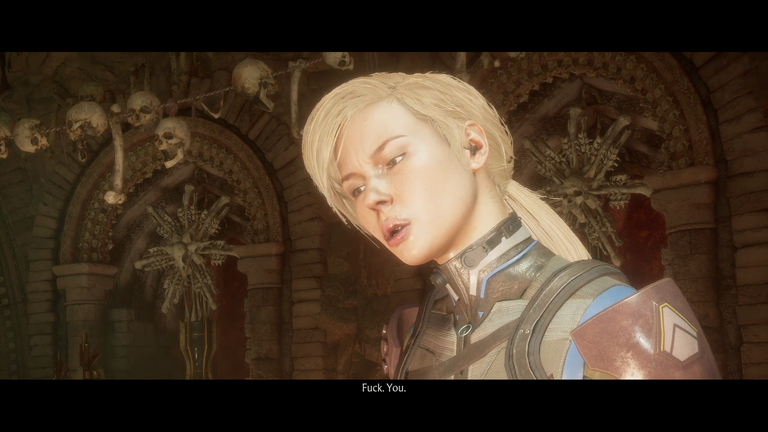 I've uploaded the gameplay video to my YouTube channel. Here's the video:

I hope you liked both my post and gameplay. Tell me in the comments how was it and how can I improve my skills. Also, suggest me some games that I can play and you'd want me to share.
Here are my social media links:
https://www.youtube.com/channel/UCjZQPOu848_wHG-iibXFUUg
https://hive.blog/@itadori-yuji/posts
https://twitter.com/MasterG70304904
Join Hive Gaming Discord by Clicking The Picture Below.

Thank You
---
---