Far Cry 5. Found Peach and Liberated Hope County Central Jail.

Hello Guys,
I've been enjoying the last whole week playing games and travelling outside. After a long long time, I got a break this big. I've played many games these days and can't wait to share them all with you. But, first of all, I will share that ongoing mission of Finding Peaches and getting stuck in Faith's territory. After finishing this pending one I'll start sharing some badass games sooner.
So, in my last post of FarCry5, I shared that I went too far ahead of the actual game and was stuck in a place. So, to fix that I went back to Peaches Taxidermy. I re-talked with Miss Mable and got the details again. I then focused on finding peaches first and after some wandering around I was able to get to the place where they kept her. But, couldn't get to her because I wasn't able to throw her treat to her. But I was sure that I picked up her treats long before. And Just to be sure I went back to the Taxidermy and tried to find the treats, but couldn't find the bag. Then I opened my bag and found it but still couldn't throw it.
After wasting a huge amount of time and effort, I found out that I was pressing "T" to throw it. But, the character only throws stones when you press "T". I remembered my first match and then I realized that I had to press the scroll button of my mouse to throw it. I brought her to the Taxidermy using the treats.
But, when we reached there, found out that the cults were already there searching for Peaches. I tried to fight them but was killed in action. I had to restart and this time I tried to fight a bit more carefully. I was able to finish them all and Peaches were a great help too. But, then I realized that Miss Mable was inside the house and the house was on fire. I jumped in to save her and the fire got me too and I died again. I respawned and tried again. I had a tough time fighting with fire but in the end, I was able to save her.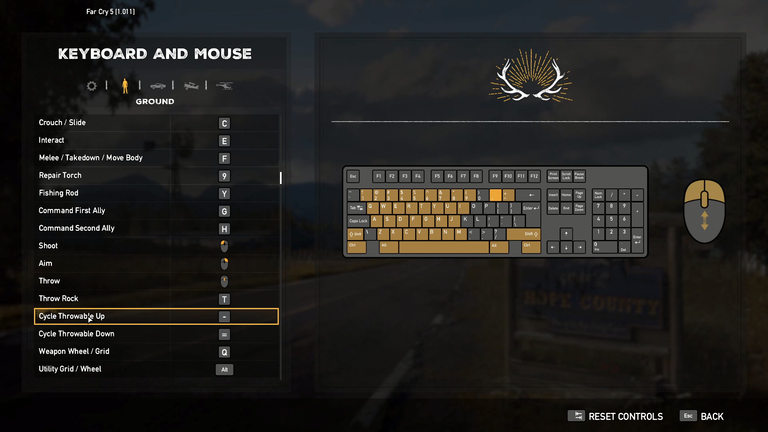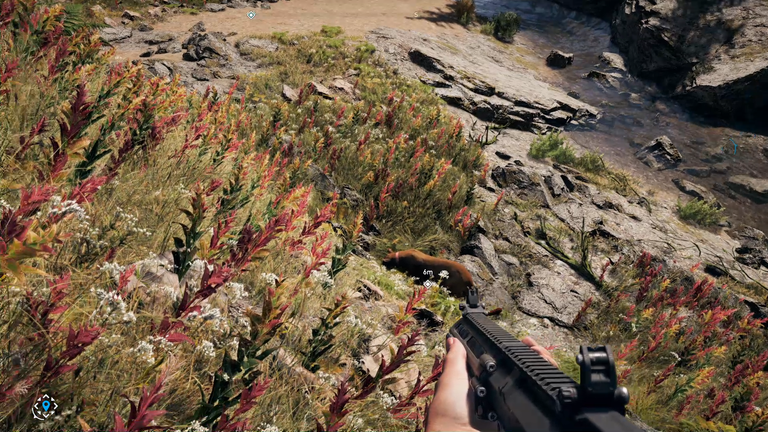 I then managed to bring Peaches to her cage and after that, Miss Mable said she didn't want Peaches anymore. I pet her and with that the current mission was complete. But not the gameplay. It was only the beginning of another more intense mission.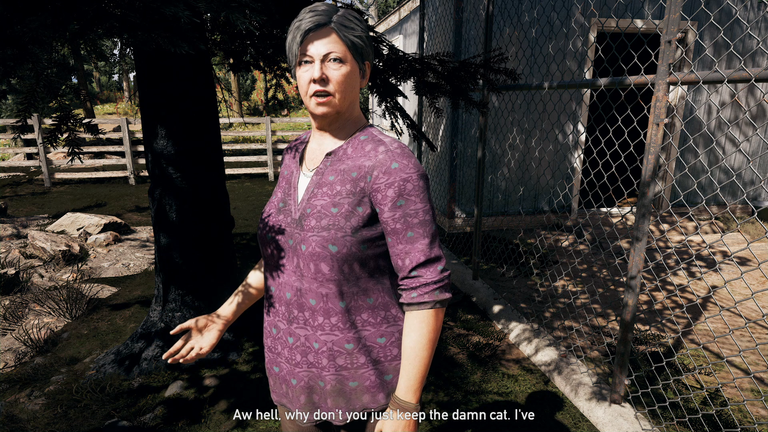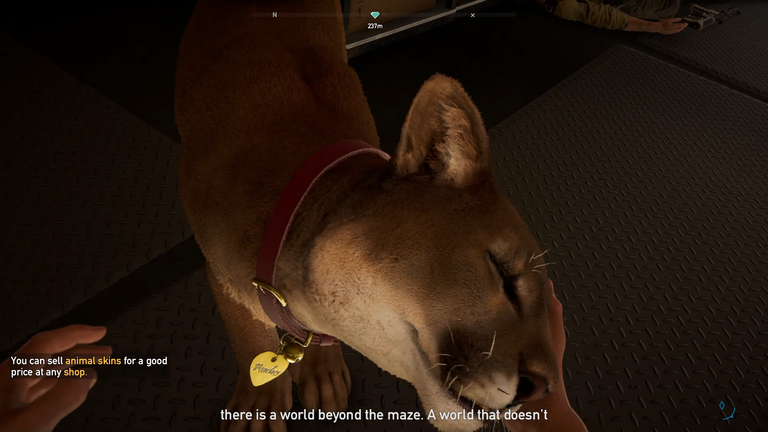 After finishing this one I opened the map and saw that a civilian was in need of help and I rushed to the spot to save her from the cult members. But, it was a trap and before I realized it, it was too late. I was under the hallucination spell of Faith. I guess it was some kind of drug. It was really fucked up, let me show you some scenes.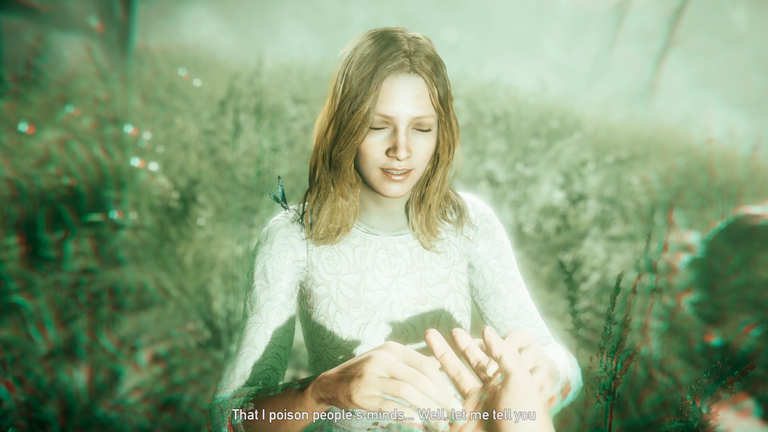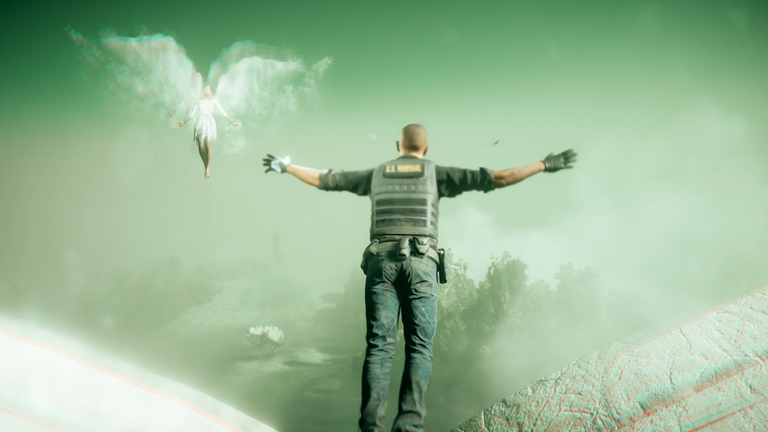 I followed the marshal and jumped off the cliff to prove my faith. It was to escape that mind-crushing dream and when I woke up, I was in front of the County Jail. And there was some heavy firing. And when I got close, I heard someone on the radio asking for help to fight against the cult enemies. But, I was already low on ammo so I sneaked in there and engaged in the fight. I found the sheriff from the first day when we got separated after the crash of the helicopter.
It was one of the most intense fights I have faced in FC5. We were surrounded by all sides and they were just coming and coming. And, it was not only the cult soldiers, the zombies too. At one step, they brought 2cars full of speakers. First I didn't get it. But soon I requested they play a specific type of music that attracts the zombies and it was really annoying. I won't explain this one in detail. Please watch this one, I'll add only some hints of the battle.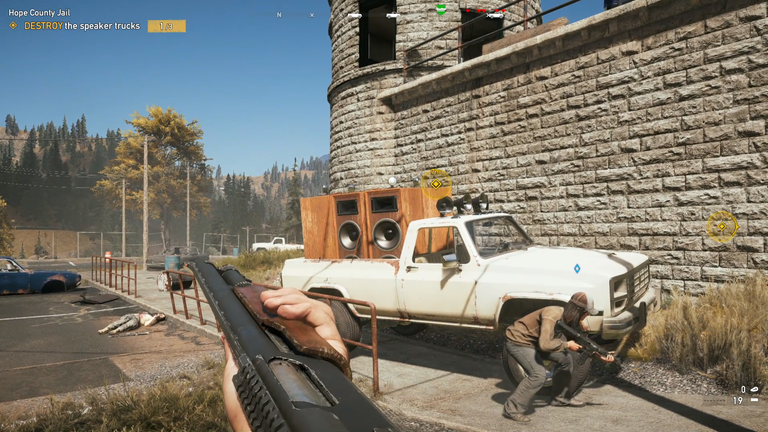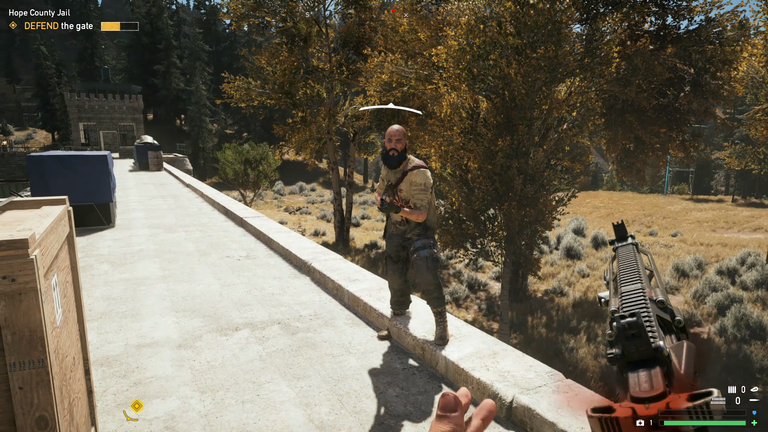 After finishing the fight, I met with a lot of new people and learned that there was a doctor that went missing and the current doctors can't treat the severely injured patients without him. So, I got in the car to find him. It was a very long ride to reach him. And when I reached there, I found out that, that place was heavily guarded and there was a cult VIP present to and a chopper was there to protect him too. Anyway, I was able to kill the first enemies and free the doctor. But, he said that the cult soldiers threw his bag on the pond and I needed to find it. I dived into the water and the bag was in the depth of it in a tricky place. When I was trying to reach the surface, the chopper started to fire at me and I died in the water. I tried many methods many times, But I died every time and quit the game. We'll see what happens in the next one.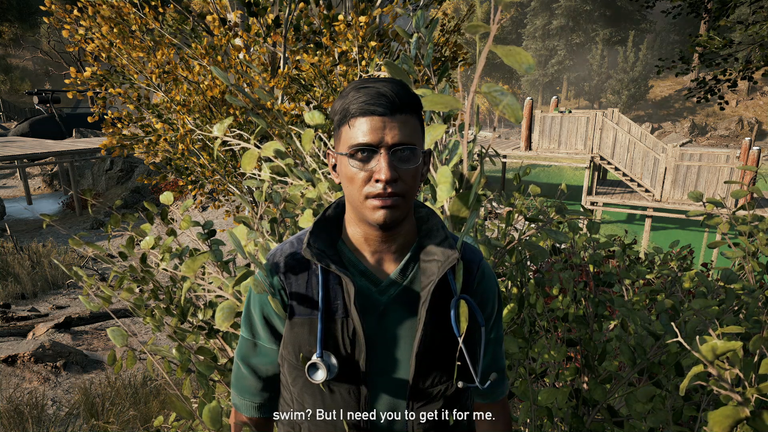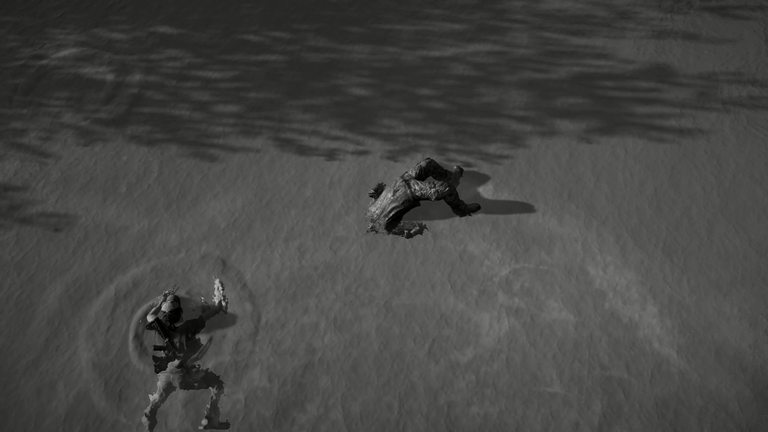 I've uploaded the gameplay video to my YouTube channel and here's the video:

Here are my social media links:
https://www.youtube.com/channel/UCjZQPOu848_wHG-iibXFUUg
https://hive.blog/@itadori-yuji/posts
https://twitter.com/MasterG70304904
Join Hive Gaming Discord by Clicking The Picture Below.

Thank You
---
---