Nueva siembra de frijoles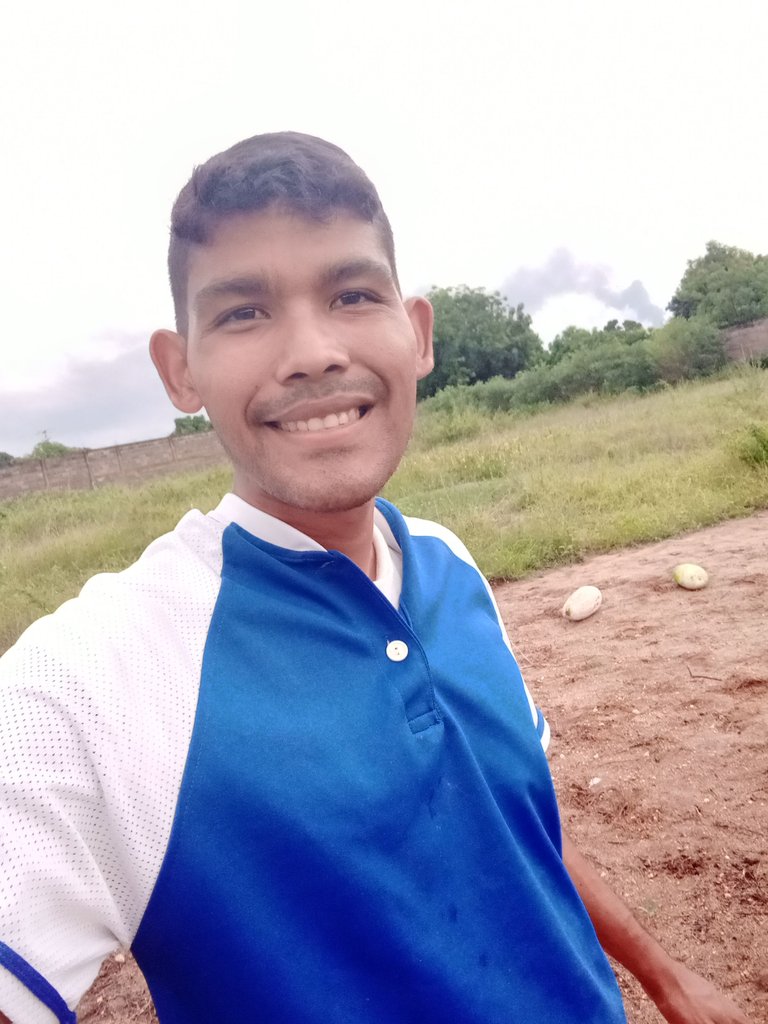 Hola chicos 👋, espero que se encuentren de lo mejor, y que se sientan súper.
Esta semana ha Sido un poco productiva, ya que hemos decidido sembrar un poco de rubros en la huerta, y así seguir cosechando un poco más.
¿Qué les parece estos frijoles pintos?
No solo son muy resistentes al clima, sea de mucha agua o mucho sol, sino que es uno de los más nutritivos y son muy fáciles de cocinar.
Hi guys 👋, I hope you are feeling great, and that you are feeling great.

This week has been a bit productive, as we've decided to sow some vegetables in the garden, so we can keep harvesting some more.

How about these pinto beans?

Not only are they very resistant to weather, be it lots of water or lots of sun, but they are one of the most nutritious and are very easy to cook.
A mediados de julio, habíamos sembrado un poco, pero se había hecho un poco difícil mantenerlos, porque la sequía hizo de la suyas con el la siembra anterior, pero aún así, pudimos cosechar un poco.
Está planta se extiende un poco, así que por cada surco, la distancia es de 45cm aproximadamente aunque, no todos los frijoles son iguales, por lo que algunos no necesitan tanto espacio entre sí.
In mid-July, we had sown some, but it had been a little difficult to keep them, because the drought did its thing with the previous planting, but even so, we were able to harvest a little.

This plant spreads out a bit, so for each furrow, the distance is about 45cm, although, not all beans are the same, so some don't need as much space between each other.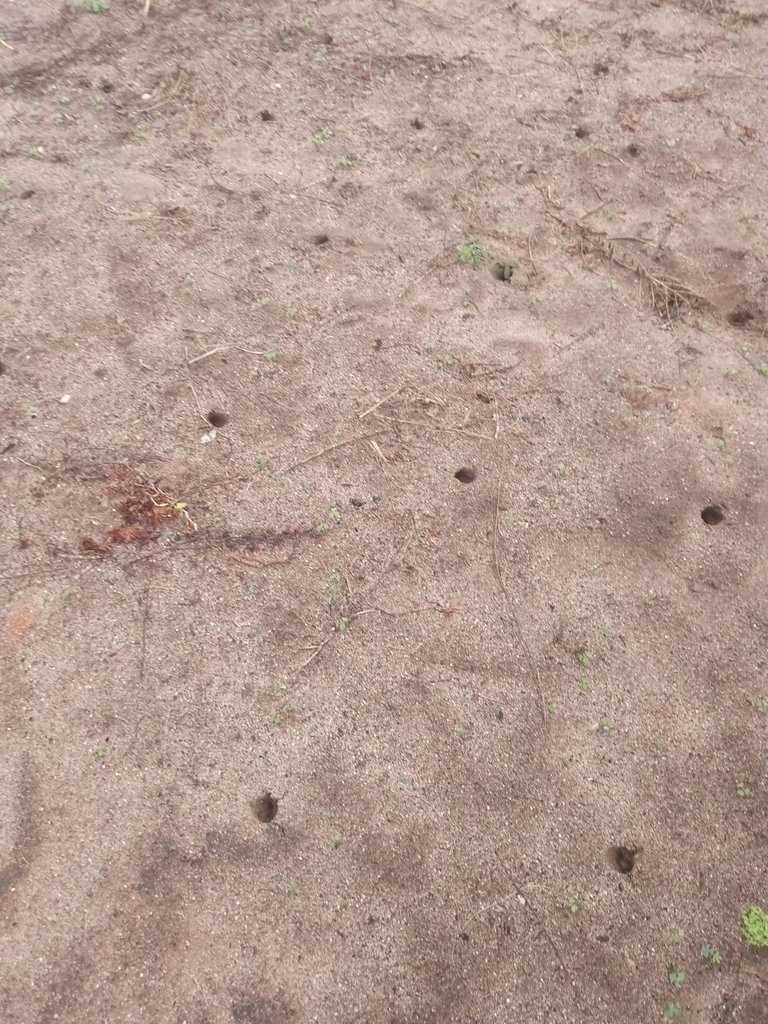 En cada surco, decidimos introducir de 3 a 4 semillas.
Muchas veces, algunas semillas no crecen por lo que el tener varias en el surco, permite que sea como sea, una planta pueda crecer, por otro lado, algunos prefieren introducir más semillas, pero eso en cierto modo, le quita espacios o vitaminas a las futuras plantas que crecen en el mismo, y no estarían al 100% que es lo que se quiere.
In each furrow, we decided to introduce 3 to 4 seeds.

Many times, some seeds do not grow, so having several in the furrow, allows a plant to grow, on the other hand, some prefer to introduce more seeds, but that in a way, takes away spaces or vitamins to the future plants that grow in it, and they would not be at 100%, which is what we want.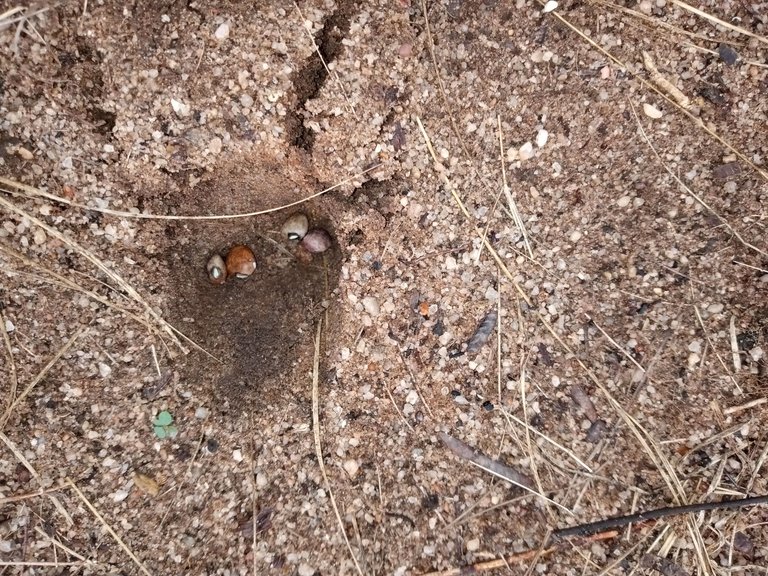 Por otro lado, está semilla nos encanta mucho, ya que a los 4 días, ya está brotando.
¿Que les parece?
A los 2 meses aproximadamente, ya se puede ir cosechando.
Además, nos gusta porque su maraca, puede tener hasta 20 granos, lo que no se ve en otras semillas de fríjoles.
On the other hand, we love this seed very much, because after 4 days, it is already sprouting.

What do you think?

After about 2 months, it can be harvested.

In addition, we like it because its maraca can have up to 20 beans, which is not seen in other bean seeds.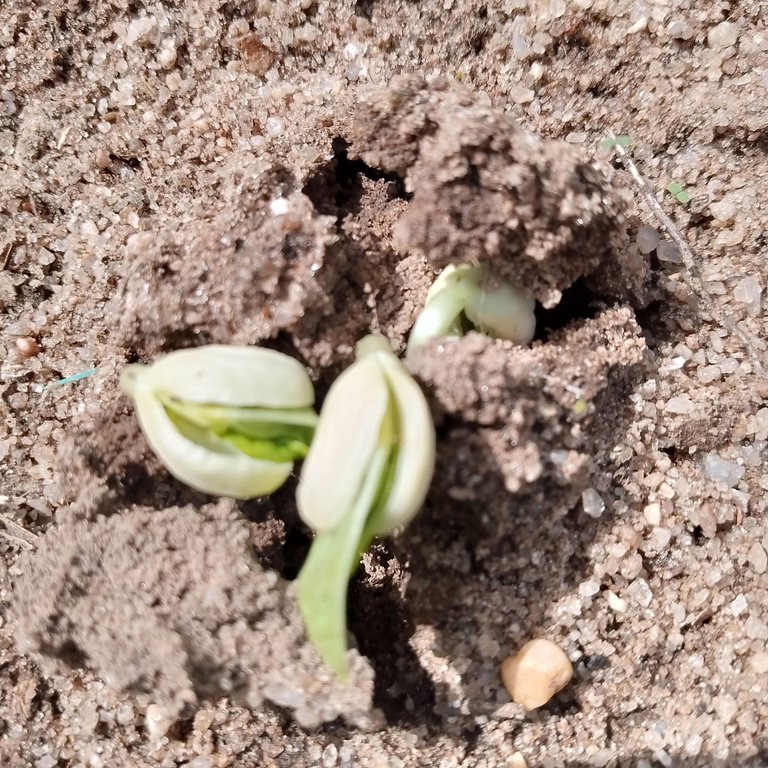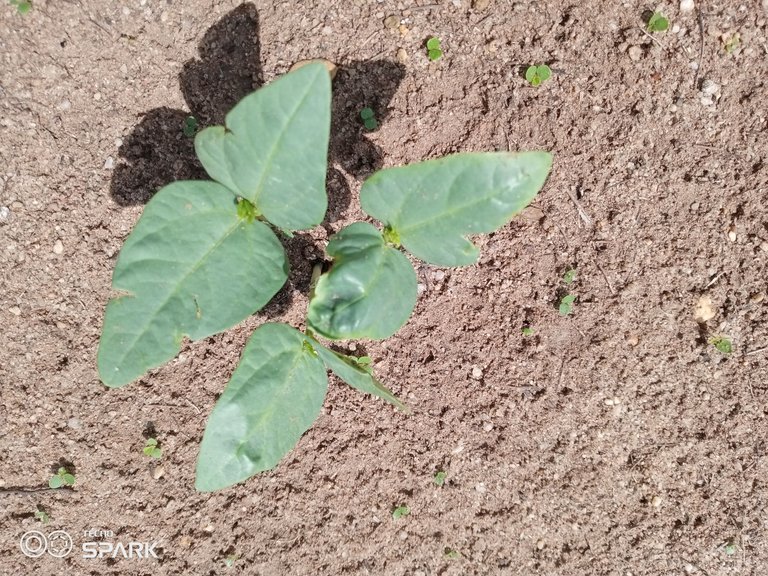 Saludos amigos, espero que sus huertas estén muy bonitas, y puedan tener una buena cosecha.
Greetings friends, I hope your orchards are very nice, and you can have a good harvest.

Ismael D. Rodríguez
Fotografías propias. Tomadas con un Tecno Spark dual camara
Traducido al inglés por https://www.deepl.com/es/translator
Discord ismaelrd04#9345
Gracias a : @guiltyparties @enginewitty @thealliance @c0ff33a por el apoyo que prestan a cada uno de nosotros, merecen un voto de confianza. Gracias

---
---