My sweet potato crop.
Hello friends of @HiveGarden. I leave you my greetings.
Well very happy to be able to share with you my new crop of sweet potatoes, or at least that's what we call them here in the area. I know it varies depending on the country or place, some call it (Chaco), but it's a matter of names.
Let me tell you a little bit about it.
This small plantation I did 4 and a half months ago, and the truth is that I did not believe that the harvest would be good, since only 1 of these can weigh more than 1kg, and they can get to be very big.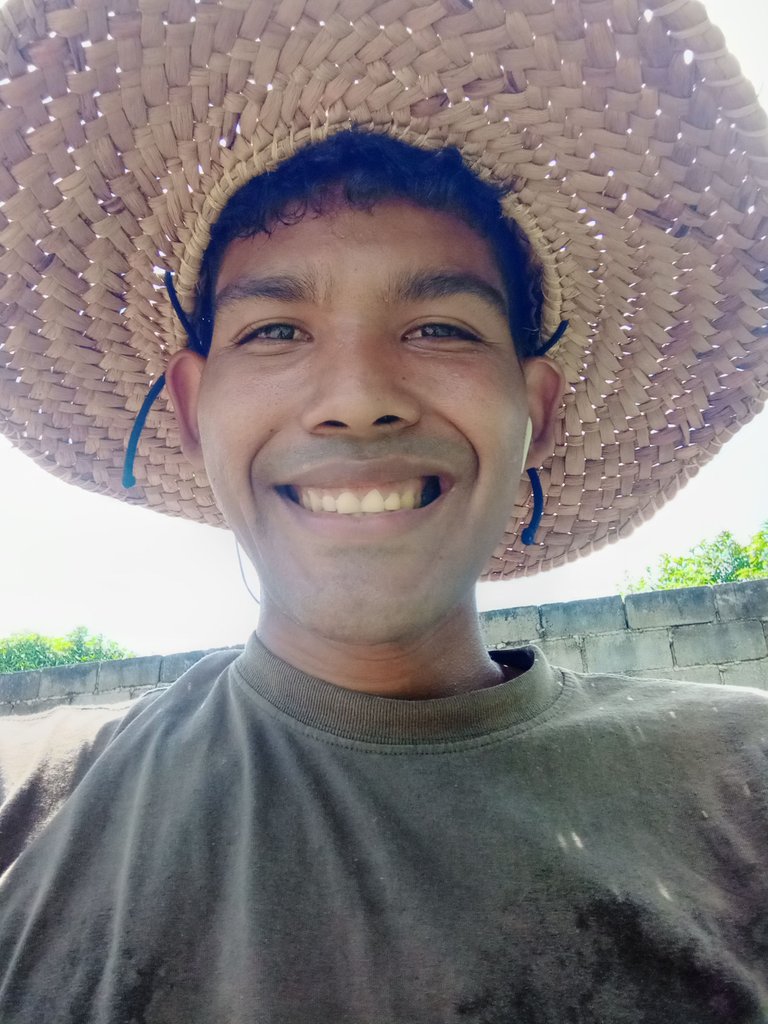 Why did I pick it up so soon?
Well, I plan to plant tomatoes again, so I need that space, and it's not that I don't have more in the garden, it's just that right there is a water intake that can supply water for irrigation.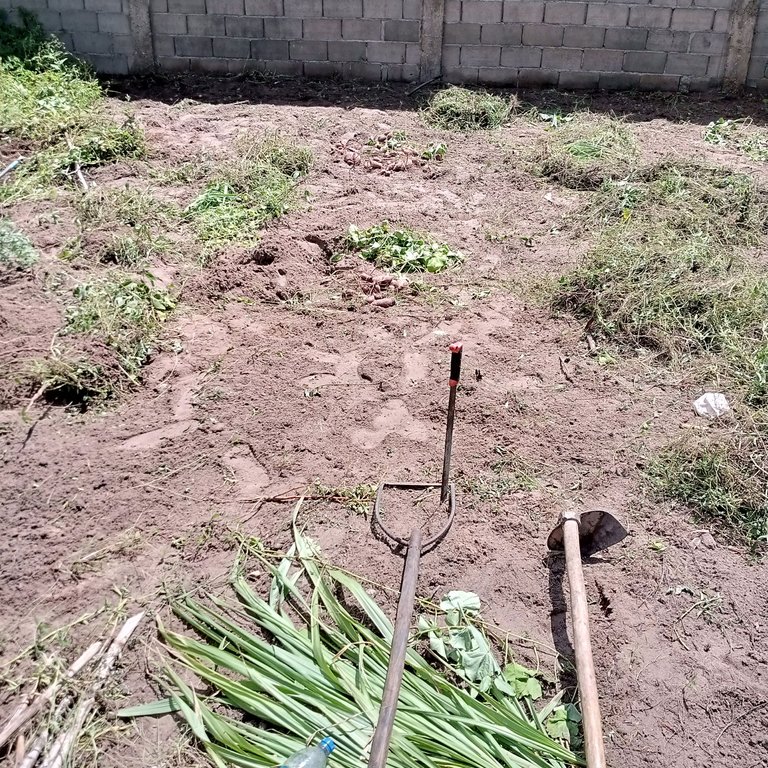 What do you think?
Would it be a good harvest?
Well, the truth is that at home we have enjoyed it very much.
Coming soon, I will show you how to plant this little care, but very nutritious plant. Besides, it is easy to grow.
I hope you like it, best regards.
Greetings from Venezuela.
My sweet potato crop.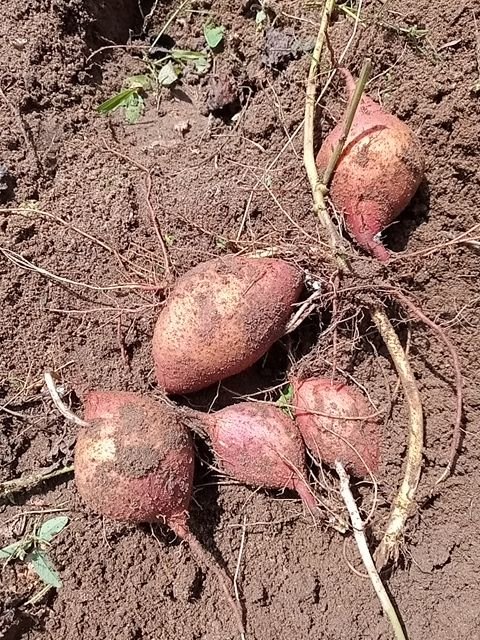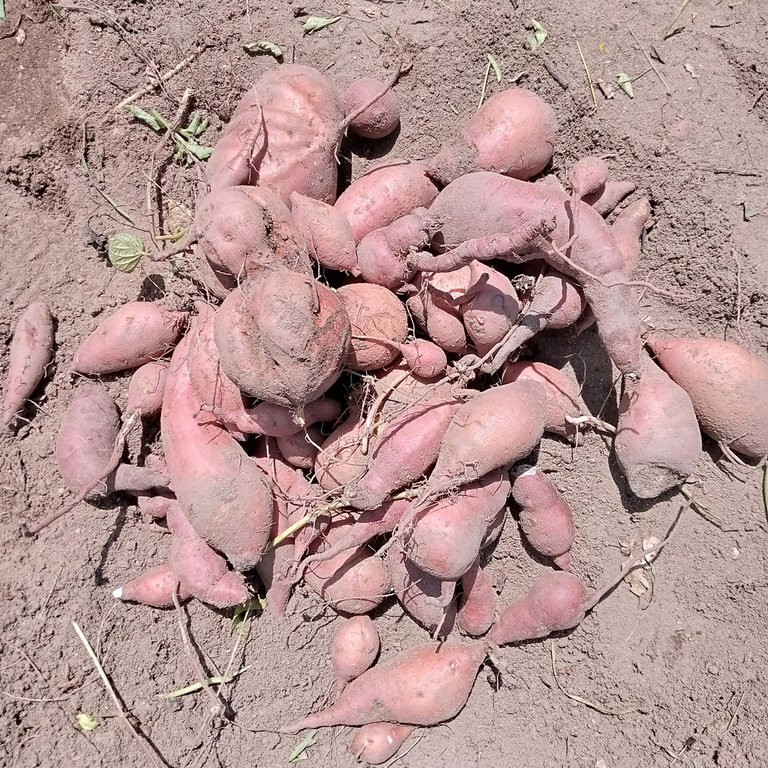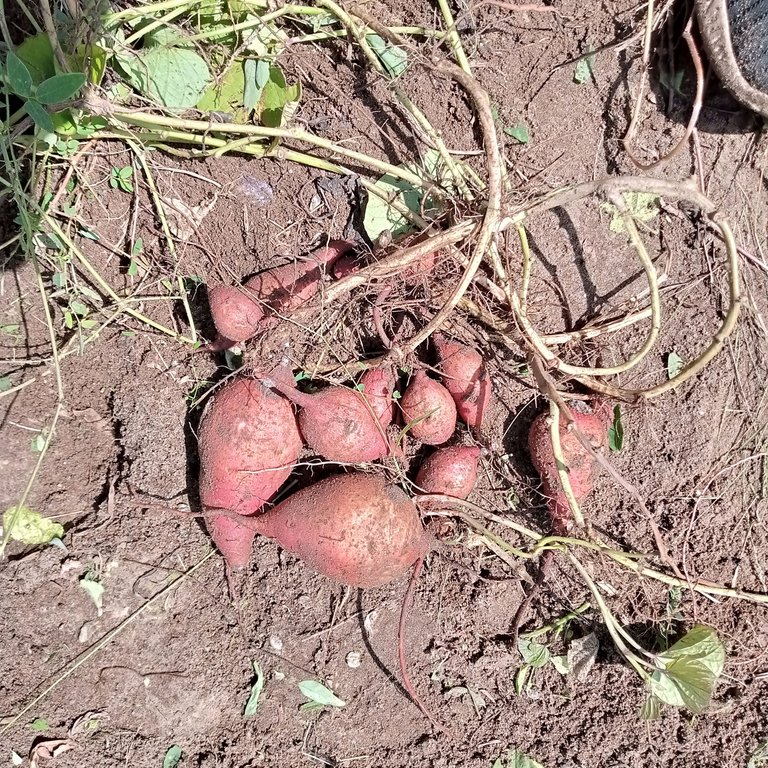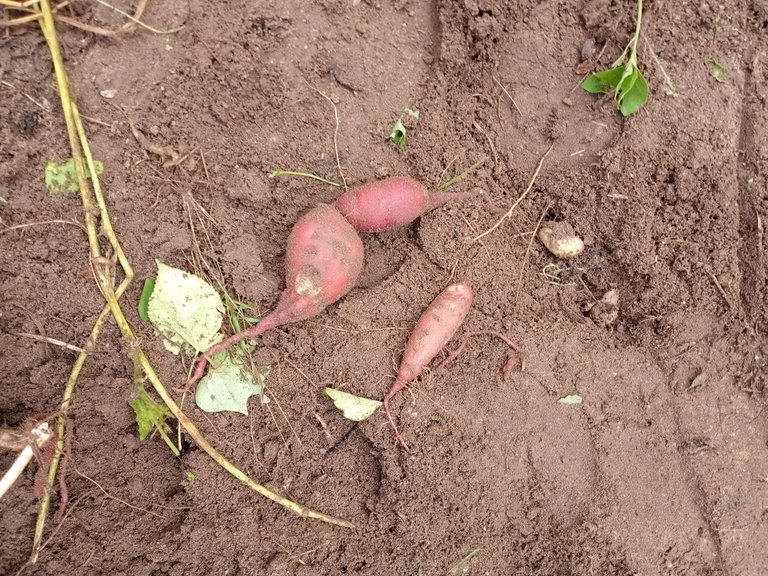 Ismael D. Rodríguez
Fotografías propias. Tomadas con un Tecno Spark dual camara
Discord ismaelrd04#9345
Gracias a : @guiltyparties @enginewitty @thealliance @c0ff33a por el apoyo que prestan a cada uno de nosotros, merecen un voto de confianza. Gracias

---
---