Transforming from PE Hater to Fitness Enthusiast

I never liked PE in my Nursery School and I couldn't even fathom why anyone would. The most shocking part was getting into Secondary School and discovering that people actually go to school to take up Physical Education as a course. In short, my Physical and Health Education teacher was so beautiful, learning the course became fun. I loved reading the short description of the races and quoting them for tests and exams. We did not have the chance to physically do them but just trying to read and imagine different people doing it was interesting.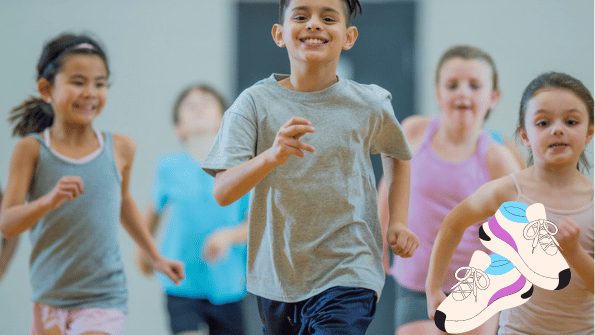 Source
To show that I did not like PE much, my school finally decided to do Inter House Sport, something that hadn't been done for years because I guess they weren't always able to pull it off as a result of inadequate funding. But this time, they made it happen. Throughout that event, I stayed out of everything. I was glued to my books like never before because every other person was in the field and no one around me to converse with.
We had selected a period that everyone has to get to the field and practice. I'll just go there, stay for five minutes and return to my shell. It was the most boring period of my school days. It was so boring the next time it came up, I already knew what to expect so I dreaded everything. The worst day was the second to the D-Day. This day, we did not have 2-4 hours of practice sessions as always but the school gave us the entire day. I wasn't happy. I wished I had known enough to stay home and at least watch a bit of TV, something I wasn't really doing much because of trying to read enough to be amongst the first three in class.
This day wasn't just dreadful, it was the longest day in my schooling life. And I really did not want a repeat but it happened again, and I knew what to expect. The second time, instead of staying home, I joined my friends who were in the Red Cross Society and spend time with them instead.
But I ace my physical education classes. I loved the theory but the idea of stretching my body out in the open field or running many kilometers of races did not appeal to me except when I am sitting on the couch and watching female races on TV...Yes, I loved the last part. So add that to the list of things I loved about PE. Reading theories and watching female racers run for a prize.
You would think I will grow up to dislike anything bodily training and exercises but now adulthood and the influence of the media on how our bodies should look to appeal to men and every other person that cares to admire has changed me. Presently, I make a conscious effort to eat and exercise for a well-built body. I am no longer fighting with the idea of sport. I love football, still love relay races, and once in a while, I accompany my male friends to the viewing centers to see them or out in the open field when boys are playing on Sunday evenings.
It's no longer about what I love, it turned into the need to stay fit. Now apart from doing it to be admired or attractive, I have realized indulging in exercises and stretching bones is important to my health.
Another thing I did learn was that physical education is indeed a good course of study. The fact that I couldn't fathoms how anyone could study such a course had everything to do with my environment. Since it was mostly my beautiful PE teacher I came across, I thought it was too boring to spend a few years studying about it and ending up in class.
I didn't know they are good hands in the field of sports and that what we had in class were mostly vital information that physical education teachers, fitness coaches, athletic trainers, dietician, etc., were supposed to learn so they can impact them on their prospective clients.
This is not something I learned in school, it's mostly something I realized as a result of trying to get fit as an adult. And it turned my perspective on PE around.
Since health is wealth, I would have loved to go back in time. This time, return to my secondary school and participate in any of the activities. Maybe, since I love watching other people run a race, I would participate in the relay races and run for a prize. Or maybe play badminton or high jumps. I did like seeing my classmates do high jumps as we tried to predict who would be able to succeed and who wouldn't have the balls to do so.
---
---