The intoxicated feeling of new money
When I first saw the movie, New Money on Netflix, I did not think it would be interesting. I am still not sure it was but it did have a lot to tell in terms of soundtracks. The movie had more than three soundtracks but these three spoke to them and I made a mental note to share them on #ttt, although I am almost late to the party, it's better late than never.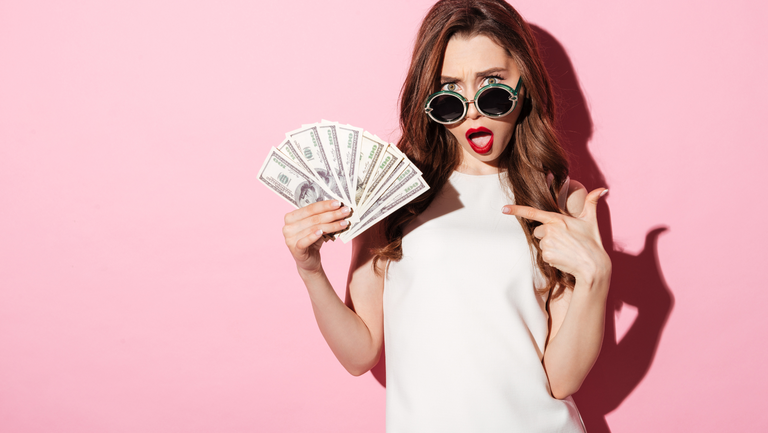 Image Source
This movie is centered on business, wealth, family, betrayal, deception, and every negative and positive energy around money especially when it comes to family fights, quarrels, settlement, etc.
I loved Original Baby by Simi for this movie because the girl whose dad left the position of CEO needed to be herself to be able to fulfill her destiny. She did not have to be someone else. She tried but the results were disastrous. So when the director picked this song, I knew, he had been anointed for that role... Lol
Original baby - Simi
Now Falz - Soft Work was just perfect for this movie. You see there are people in this world who have made it life without breaking too much sweat.
Falz – Soft Work Lyrics
All they had to do was position themselves in the right people's lives and work their way to the top. So, while you are vibing to this song you will have to appreciate the role of luck in success.
Falz is telling his mum to see how he made it, and he calls it soft work. In that movie, Falz needed to be friends with this girl who ended up being a wealthy one. Through her, he made his first millions and became a millionaire.
Finally, All the fine girls have joined gangs appeared in the movie too and I had completely forgotten about this. It's one of Falz's songs. Just like the girl suddenly rose from grass to grace and started living the life of partying which wasn't who she was in the past.
Ajebutter22 - Bad Gang (Original Video) ft Falz
The euphoria of hitting new money plus the emotions of being betrayed and lied to by her mum made her drink and party like there's no tomorrow, squandering a few of her late dad's money in a night.
So, all the fine girls who have joined gangs once listened to will make a lot of sense. This is because there are people who started indulging in illicit activities because of one reason or the other all in a bit to make money. They join bad gangs which influenced them and they changed from good ladies or guys to bad ones.
I'm making sure I am a part of #threetunestuesday, please, @ablaze find a place in your heart to forgive me for being almost late to the party. These are my pick for this week's edition of #ttt. Enjoy!!!
---
---