Shadows of Insecurity : Stories of Robbery, Survival, & Vigilance in my Neighborhood
It happened recently. My friend came to visit and when he got home, he called. It turned out he did not get home as quickly as planned. He was held up at the entrance of his street by the police because a group of people had robbed the area right before he came back.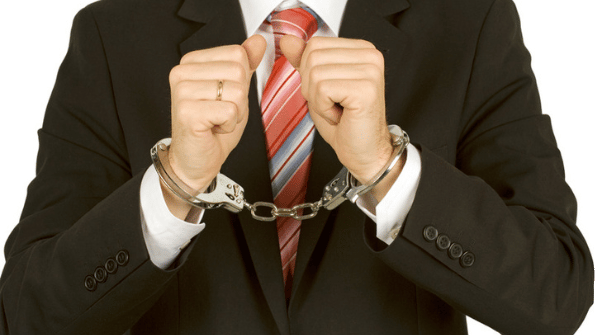 Source
According to him, they were told to wait for a while so they can catch the perpetrators to avoid arresting innocent ones. They couldn't get a hold of them so my friend and the rest of the folks at the entrance were allowed to go in.
A few weeks later, I met another friend of mine and he mentioned that he was there at the scene. And unlike my first friend, this particular one was in the middle of the heat. According to him, he had gone out to get fries and a few minutes later he found himself running for not only his safety but to avoid being wrongly arrested.
The last part is something that happens very often, innocent people get caught up in the web of crimes they do not know of. So he had good reasons to find a safe hideout.
He mentioned that he was running in the direction of the perpetrators but he was lucky to find a house where the owner accommodated him until the heat died out. I told him he was lucky because I have seen a series of movie scenes that harboring anyone during such circumstances could be detrimental to you and your family.
I was concerned for the family and my friend because none of them knew if my friend was innocent or not. What if he wasn't? he would have led the police to their house, and made them get tried in court as an accomplice.
My other friend mentioned he had to start coming home from work early because the heat was yet to die down. And some of the cult folks constantly visit the neighborhood to murder someone to prove a point and send a message to the ones who executed the deeds.
We had one close to me. My caretaker told me our neighbors were robbed. They are mostly nursing students and the thieves made away with their devices. I think I heard other stories of being raped, I can't really tell if this one was true.
Other people I know have experienced robbery in the form of getting their devices unplugged by the window. So, we have learned to not keep any valuable items close to the window to avoid stories that touch the heart.
Crimes are getting prevalent these days, and being safe is a matter of God's protection. Even the scripture tells us that except the Lord protects the city, the guards watch in vain. But God help those who help themselves, as they say. So, we try as much as we can to not keep late nights and to securely lock our doors between 9pm and 10pm.
I think the best we can do is try not to be too flashy. Being flashy is a way to invite the robbers and you would have yourself to blame if they take your valuables or even hurt you and your loved ones in any way as a result of the burglaries.
---
---